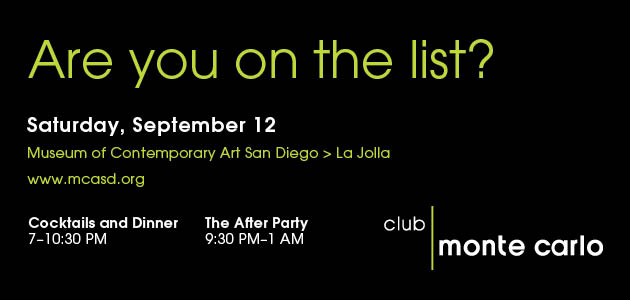 Bernadette Peters & the San Diego Symphony hit all the right notes for Salk
It was a synergy of arts and science August 22nd, 2009 as guests gathered at the Salk Institute for Biological Studies in La Jolla. No petri dishes for this evening though. The festivities instead included big star quality with actress and singer Bernadette Peters as the Guest Performer, along with Guest Conductor Thomas Wilkins leading the San Diego Symphony. It was after all, the annual Symphony at Salk fundraiser.
And the night hit all the right notes with guests from start to finish.
Andrew Shelton with Robin Parsky, David C. Copley, and Judith Harris and Dr. Robert Singer
Mouthwatering canapés were served by Jeffrey Strauss of Pamplemousse Grille's team. Popular items included mini tacos with shredded duck and mini Kobe beef burgers. Jeffrey provided the dinner too.
Among those purusing among shopping silent auction items and cocktail conversation was Audrey Geisel, she's a big sponsor of this event. So too are Joan and Irwin Jacobs, Jean Hahn Hardy and John I. Hardy, Mary Jane and Robert Engman, Arthur Brody and Phyliss Cohn, Linda Chester and Kenneth Rind, Maureen and Renato Dulbecco, Jean and Steven Hammerslag, Rebecca Moores, Darlene and Donald Shiley, David C. Copley, and Robin and Gerald Parsky.
Robin Parsky dressed in all white. She joking said it was her last chance before the summer white curfew of September 1.
More generous guests there included Sheryl and Harvey White, Judith Harris and Dr. Robert Singer, Tricia and Bill Kellogg of the La Jolla Beach & Tennis Club, and Valerie Cooper in a slim Gauthier dress with husband Harry Cooper.
Valerie brought a chocolate birthday cake for their table guests. It was after all a great opportunity to continue husband Harry's birthday celebration.
Also there were Sheri and Dr. Stuart Jamieson. Stuart was looking forward to this evening for many reasons. One of the many was to catch up with a colleague from years back. The friend is William Brody who just happens to be the President of the Salk Institute.
More there included Colette and Ivor Royston. Colette was wowed by Bernadette Peters' tremendous performance. A dynamo of talent she reflected!
Speaking of talented, among the many brilliant Salk minds hard at work for health discoveries are 2002 Nobel Prize winner Sydney Brenner, Fred H. Gage, Joseph R. Ecker, Wyle Vale and Inder M. Verma.
A few auction items included lunch and lab tours with Professor Ron Evans and Professor Vicki Lundblad. Those went for big bucks.
For a great cause too as noted by Chair, Board of Trustees Irwin Jacobs and Salk President William Brody. "Proceeds from "Symphony at Salk directly benefit our research efforts, providing our scientists with the operating flexibility to boldly explore some of their most creative ideas in the lab. It is this scientific freedom that consistently keeps the Institute ranked among the top biomedical research institutions in the world."
As the institution's namesake Jonas Salk once said, "hope lies in dreams, in imagination and in the courage of those who dare to make dreams into reality."
And the reality is the Salk Institute generates a symphony of important discoveries.
To learn more about the Salk Institute of Biological Studies, please visit www.salk.edu

Please enjoy the photos.
If you wish to purchase photos, please email your inquiry. No downloading of photos without express written permission by The Social Diary thank you.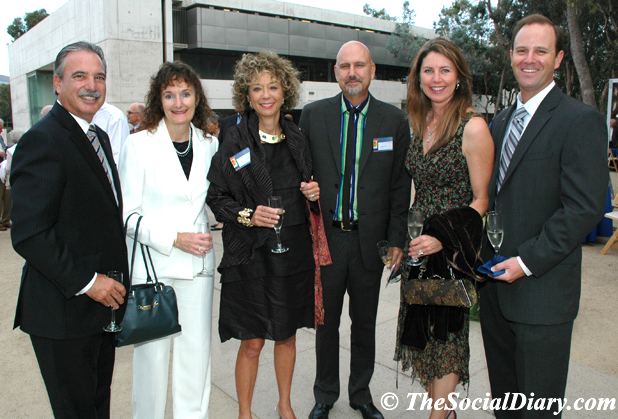 KPBS friends Tom and Julie Karlo, Stephanie Bergsma, Dwight Hare, Trina Hester and Ron Mules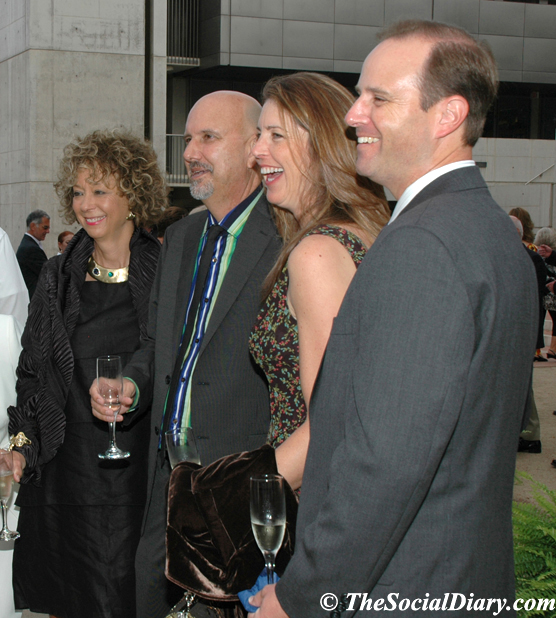 Stephanie Bergsma, Dwight Hare, Trina Hester and Ron Mules sharing a laugh!
Diane and Karen Douthitt ** Valerie Cooper
Ned and Kathleen Buoymaster ** Valerie Cooper with Natasha Reiss
Valerie Cooper with Natasha Reiss ** Sheryl White with Audrey Geisel
Karen Cohn with Harvey and Sheryl White
Karen Cohn with Valerie Cooper ** Guest with Dr. Stuart Jamieson
Karen Cohn ** Karen Douthitt and Danny Andrade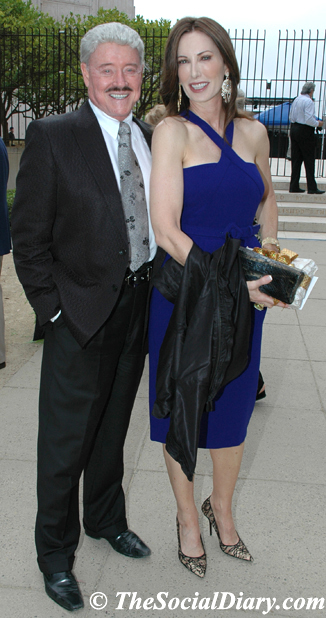 Harry and Valerie Cooper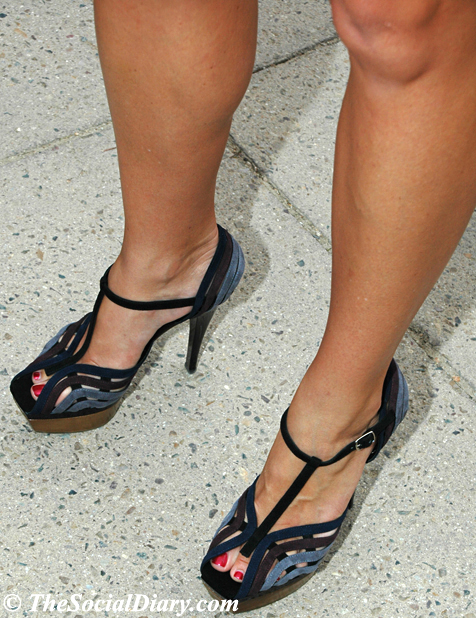 Natasha Reiss in her Marni Stilettos!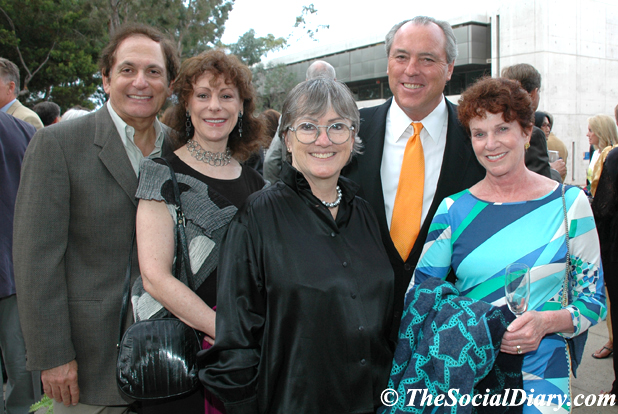 \
Enrique and Vivana Lombrozo with Christine Forrester, and Nick and Lucille Arthur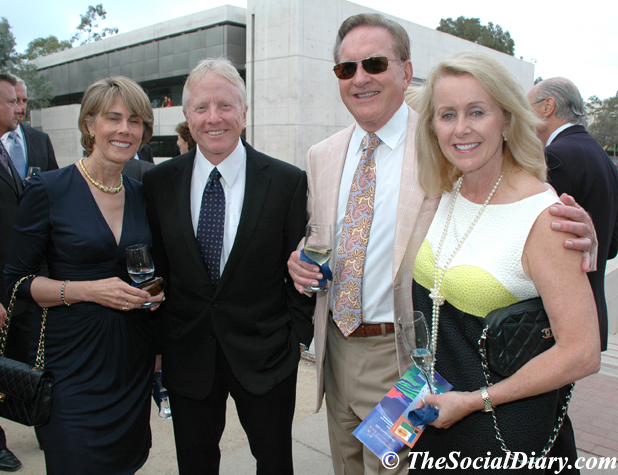 Nina Doede, guest, Bob Doede, and Noni Senyei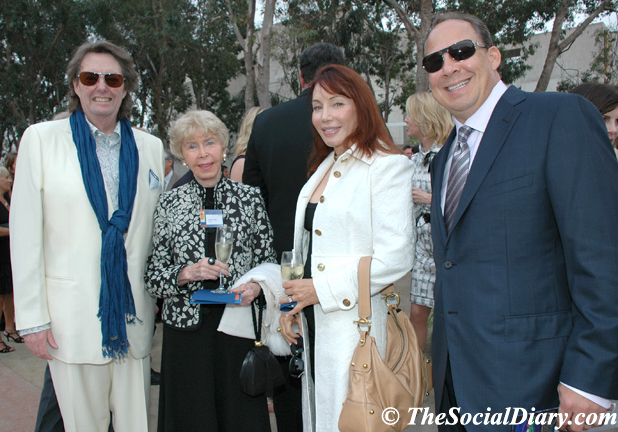 David Copley with Audrey Geisel, Sheri Jamieson, and Andrew Shelton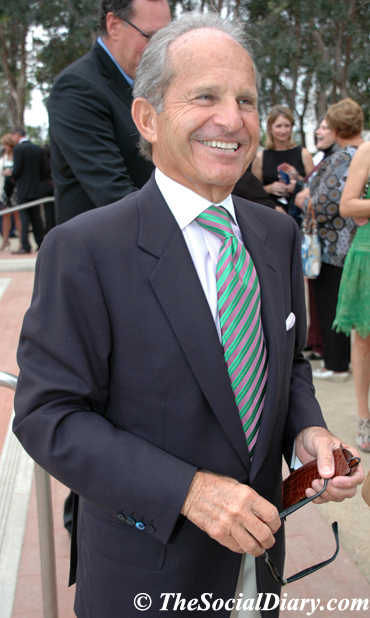 Dr. Robert Singer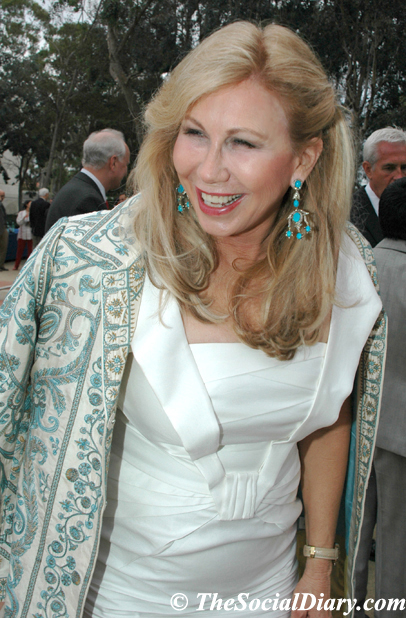 Colette Carson Royston enjoying a laugh!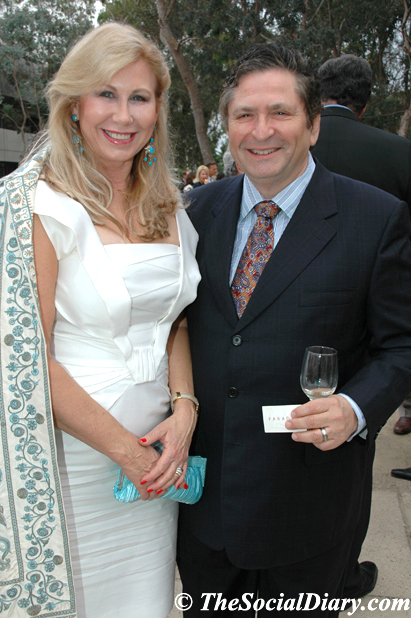 Colette and Ivor Royston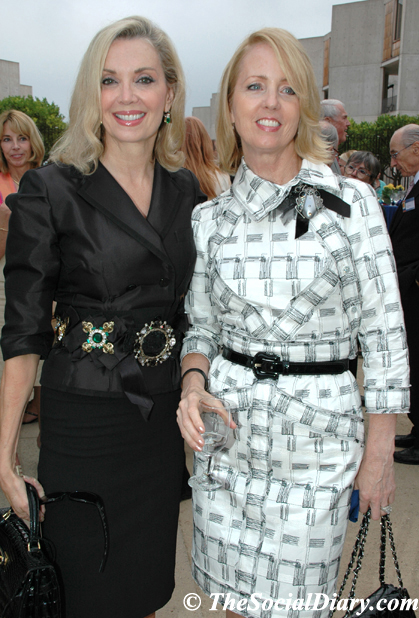 Karen Cohn and Sheryl White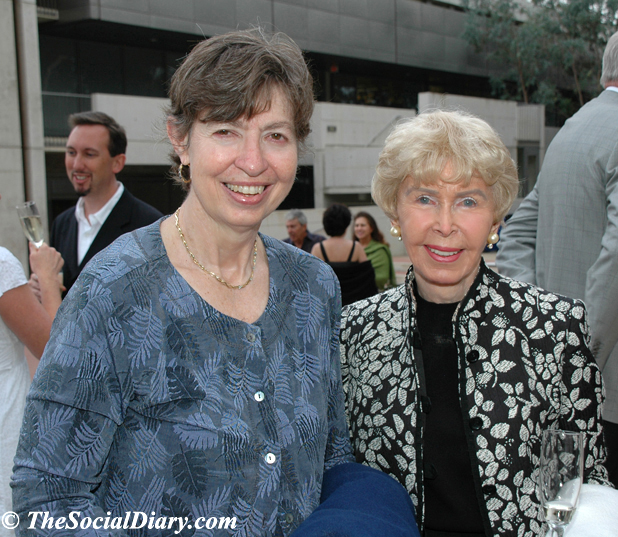 UCSD Chancellor Marye Anne Fox with Audrey Geisel
Dr. Stuart Jamieson with Valerie Cooper and David Copley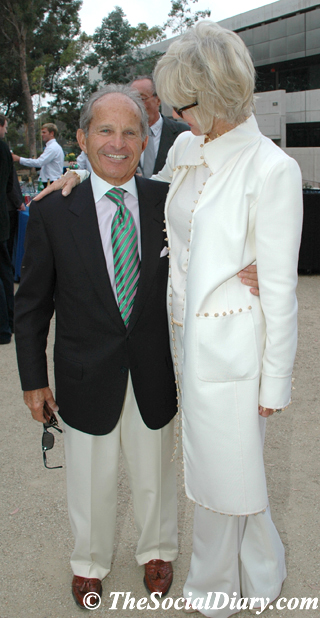 Dr. Robert Singer and Judith Harris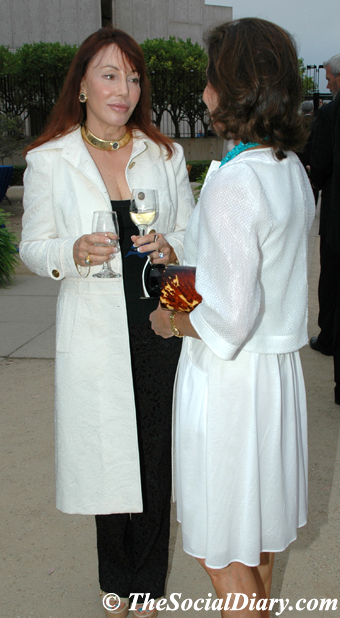 Sheri Jamieson with Robin Parsky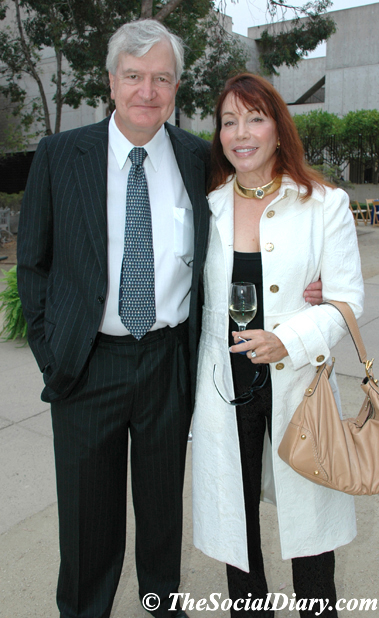 Stuart and Sheri Jamieson
reported by Margo Schwab and Scott Johnston
The Buzz
The buzz on the upcoming Globe Production of Sammy is strong... and if you see the video clip you'll understand why everyone is scrambling to get seats.....see you there!
Upcoming Events
September 12th - Club Monte Carlo is coming to the Museum of Contemporary Art San Diego. Tickets are $100 and up for non-members ......don't miss this event.... For details on this gala event, please visit www.mcasd.org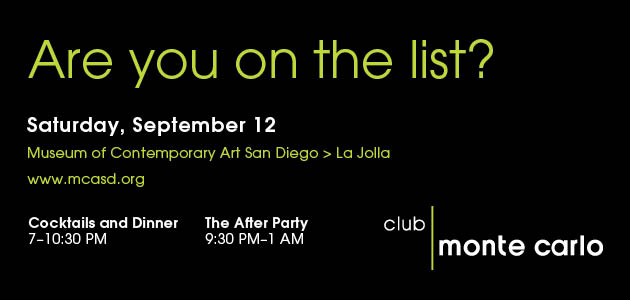 September 17th - The Costume Council of the San Diego Historical Society will be hosting a one-of-a-kind event in Balboa Park to showcase select San Diegan's couture finds. The Social Diary is pleased to be a part of this showcase. For more information about this event, please visit www.sandiegohistory.org
September 17th - The San Diego Police Historical Association will host a Legends Behind the Badge gala & awards evening at the U.S. Grant. San Diego Police Department's Chief of Police William Lansdowne will serve as Honorary Chair with Ramin Portemeyer serving as Co-Chair. Please ring McFarlane Productions at 619-233-5008 for ticket information.
September 24th - The Country Friends will present the 54th annual "Art of Fashion" Runway Show at The Inn at Rancho Santa Fe. Proceeds from the luncheon, fashion show, boutique shopping and wine tasting will benefit Voices for Children, which provides court advocates for children in foster care. Couture fashions presented will be provided by South Coast Plaza. For ticket information, please contact The Country Friends at 858/756-1192, Ext. 4 or via email at events@thecountryfriends.org.
September 14th - Crime Stoppers Golf Tournament.
October 16th - The Rainforest Alliance will host its gala. Details to follow.
October 17th - Sundt Memorial Fundraiser. Details to follow.
October 22nd - The Walden Family Services will host their 6th Annual wine D'Vine event. Please visit www.waldenfamily.org for more details.
November 7th - The Golden Hangers / FCC benefit for Make-A-Wish and San Diego Variety Children's Network.

____________________________________________________________
Photoshopping and Photography Services
Photos on this website available if it is of you
available by The Social Diary
~ 619-384-7333
email TheSocialDiary.com
_______________________________________________________________
Email Commentary to be added
email editor@thesocialdiary.com
* Margo Schwab, more formally known as Margaret E. Schwab, has produced, written, interviewed and photographed for various media organizations since 1989. Schwab attended Holton Arms School, La Jolla Country Day School and La Jolla High School. Schwab has a B.A. from Scripps College, spent a business internship with S.A.I.C., Science Applications International Corporation, and earned a Masters of Business degree, M.B.A., from the University of San Diego. Schwab additionally took college courses from Harvard University, and Syracuse University. Schwab volunteers for numerous charity organizations. She also continues to support animal organizations and the prevention of people and animal abuse. Schwab is the editor of The Social Diary.
The Social Diary is pleased to announce new partnerships with the San Diego Humane Society and San Diego News Network.
Warning ** photos, video and writing on this site are the
2009 copyright of The Social Diary LLC and its subsidiaries.
no reproduction of any part or parts is allowed without written permission by The Social Diary