~ The Social Diary ~
~~~~~~~~~~~~~~~~~~~~~~~~~~~~~~~~~~~~~~~~~~~~~~~~~
NOW I LAY ME DOWN TO SLEEP….AT A SPA?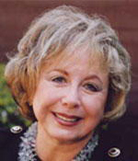 by The Social Diary Health Expert Columnist Ruth S. Jacobowitz
Column #18, May 4th, 2007

Now I lay me down to sleep….I hope. That hope at the end of a busy day is what some people cling to, and while it doesn't often bring the benefit of a good night's sleep, it has created a major market and sleep, or the inability to sleep, has become big business.
There are physicians who specialize in sleep disorders and hospitals that have sleep clinics. We've even seen sleep laboratories in hotels. Imagine being asleep in a five star hotel hooked up with 27 electrodes to a computer. Sounds like a grueling night to me and no room service breakfast complete with a rose in a vase and a free newspaper is going to make that appealing. And the sleep clinic in the hotel faded fast, particularly because physicians were not comfortable with their patients receiving medical services at the Four Seasons or any other hotel.
A recent report from the Millennium Research Group found that sleep disorders in the US has fueled one of the hottest spa trends in 2007. Their data are reported in the group's US Market Opportunities for Respiratory and Sleep Management Devices, 2007.
Wouldn't that be some productive idea? What if, at a spa, you could really delve into the mysteries of sleep, learn relaxation therapies, and develop habits that could lead to a good night's sleep? That untapped market is comprise of as many as 70 million Americans for whom sleep is elusive and for the one American in two, for whom a good night's sleep is merely a pipe dream, according to the National Center on Sleep Disorders.
The subject of sleep has been the cover story on most magazines at some time from Business Week to Newsweek and in all the women's magazines, and report the same numbers of people who are unable to sleep. Yet many people shy away from going into the hospital searching for a good night's sleep. At a spa, this search could be conducted in an ideal atmosphere and the newest therapies could be discovered. Let's look at some of them that are actually more spa-like.
The following are some accepted therapies that modify behaviors and attitudes that can exacerbate sleep problems.

Reconditioning--primarily ensures that the bed is associated only with sleep and sex. No tv or even reading in bed. No staying in the bedroom if one cannot sleep and it means getting up the same time each morning no matter how little sleep you have had. And, of course, napping is a no-no.
Relaxation therapy has as its goal to clear the mind of any anxiety or stress that can disrupt sleep and to prepare the body for a comfortable night's rest. The techniques include progressive muscle relaxation and attention-focusing procedures such as meditation.

Sleep restriction therapy attempts to increase the sleep drive through partial sleep deprivation. In this therapy, the physician prescribes a strict sleep schedule. The patient's time in bed is restricted to the amount of time he or she has reported sleeping though never less than 4.5 hours. Once the patient accumulates a large sleep debt and shows drowsiness, sleep time is gradually increased until a full night of restorative sleep is achieved.
Light therapy—this technique can have a significant impact on the timing and duration of sleep. Bright light therapy involves exposing the patient's eyes to an appropriate intensity for a suitable length of time, and at a suitable time of day. It is vital that the patient follow the schedule as determined by the physician, because the timing of light exposure is critical in achieving the optimum therapeutic effect.

Biofeedback—this therapy calls upon mind power and will power to influence the body's automatic functions. Biofeedback information is obtained through various monitoring devices, is used to sharpen the patient's awareness of bodily functions and to help the patient regulate heart rate, skin temperature, breathing rate and muscle control. this can allow the patient to reduce stress and muscle tension and promote relaxation.
Researchers found that 75% of American adults frequently have the symptoms of sleeping problems. Those surveyed reported bouts of insomnia a few nights a week or more in the 2005 National Sleep Foundation's Sleep in America Poll.So what can we contemplate hearing more about in the future? Spas as places to go to be pampered and to relax, and to sleep, "…perchance to dream."
** Ruth S. Jacobowitz is a health advocate, speaker and author of six consumer health books, such as 150 Most Asked Questions About Midlife Sex, Love and Intimacy. Her newest book, Final Acts—a novel, is a medical legal feminist thriller that takes place in a hospital setting. Visit Ruth on www.ruthjacobowitz.com .
Jacobowitz Archives ......... Home