The Rocky Horror Show
& Costume Bash at The Old Globe
(Rocky Page 1 of 4)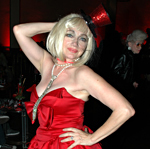 Globe's Rocky Horror Bash Page 2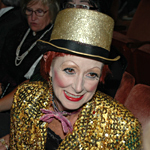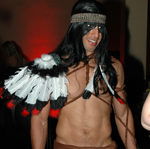 Globe's Rocky Horror Bash Page 3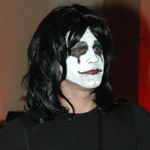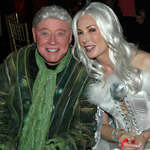 Globe's Rocky Horror Bash Page 4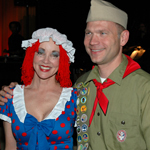 "If you have not seen Rocky Horror at The Old Globe-you are going to miss one heck of a fun, thoroughly entertaining, and a super talented cast in a most outrageous play. The show closes November 6th-so you still have a chance to be a part of something truly monumental for The Old Globe! Friday night's after party brought out a lot of clever Rocky inspired and witty costumes which made for quite a festive scene. The cast joining the party was truly the icing-then when they got on the stage to belt out some great songs-they really made the evening rock!" - Valerie Cooper, Event Co-Chair
More Social Diary Event Coverage ....HOME
With great ' antici.......pation,' trans-terrific guests arrived for a special evening October 28th, 2011 at the Old Globe Theatre.
It was a night of Science Fiction / Double Feature, with creatures of the night for the Rocky Horrow Show Over at Frankenstein Place.
It was definitely a night to Don't Dream It Be It. And guests did.
Co-Chairs Valerie Cooper as Emma Frost from the Marvel Comic Book series, and Pete Cooper as handsome, distinguished man of Louis XIV's court invited guests to come and enjoy the show and costume bash.
Among those there were Karen and Don Cohn, Jonathan Cohn, Eriana Fisher and Razi Hekmat, Lynda and Richard Kerr, Jo Ann Kilty, Renee Schatz with Dustin Wailes and friends, Doreen and Myron Schonbrun, and May (that's 'May never miss a party') and Emad Zawaideh.
Audience participation was a must, newspapers, cards and call outs to Brad in particular.
The 35 year strong musical with book, music, and lyrics by Richard O'Brien enticed guests to get in touch with their inner Sweet Transvestite, do a Time Warp, and enjoy the best musical with quite a bit of audience participation....... The charachters were played by a stellar group of actors.
They are: ANDREW CALL (Eddie, Phantom... a rock star who ended up being the main course), JEANNA DE WAAL (Janet, she started innocent but then...), SYDNEY JAMES HARCOURT (Rocky with a perfect plentitude of muscles), NADINE ISENEGGER (Columbia, the perfect mansion femme with sardonic wit), LAUREN LIM JACKSON (Phantom), KELSEY KURZ (Brad... called an ass#$_(% quite a few times), DAVID ANDREW MACDONALD (Narrator, Dr. Scott, and oh doctor great presence), MATT McGRATH (Frank 'N' Furter... who won the audience over in 3 seconds flat), ANNA SCHNAITTER (Phantom... very team Frank 'N' Furter), LAURA SHOOP (Magenta, Usherette... sorcerer of song), KIT TREECE (Phantom, part of the team mansion players, and JASON WOOTEN (Riff Raff, Usher, rock star).
Innocence was soon enveloped in a dimension commanding characters to Touch-a, Touch-a, Touch (Me) in a Rose Tint (My) World....
It was thunderous applause for a show where minutes passed so quickly in a Time Warp.
Then it was time to party over at the Prado with the cast.
Party we did.... dry-iced concoctions and sliders enjoyed. So was a group Time Warp dance, dancing, and a great rock band performance by some of the cast members...
This is show and event needs to come back every year ...it is that great!
(Unable to attend, but supporting the event nonethelless were Athanasia and Danny Ampelas, and Rocio and Mike Flynn).
Social Diary Magazine's Margo Schwab and Scott Johnston are proud to have supported this event.
A special thank you to terrific Chairs Valerie Cooper and Pete Cooper, and Rico, Eileen Prisby, and Todd Schultz from the Globe!
Be advised strictly no downloading, publishing, broadcasting, printing, or copying of photos or content. Please email purchase requests of photos you are in.
Enjoy the Photos!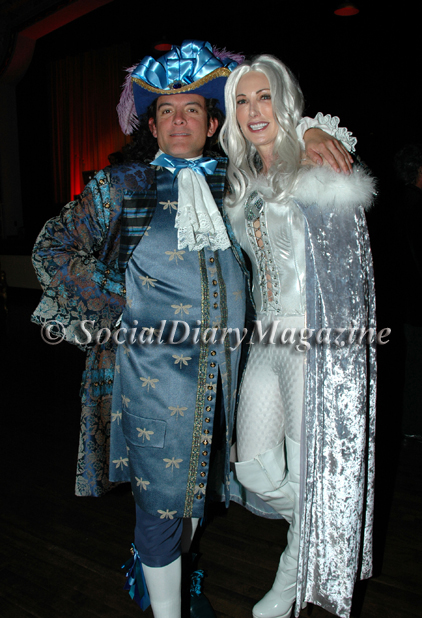 The Fabulous Co-Chairs Pete Cooper and Valerie Cooper
_________________________________________________________________________________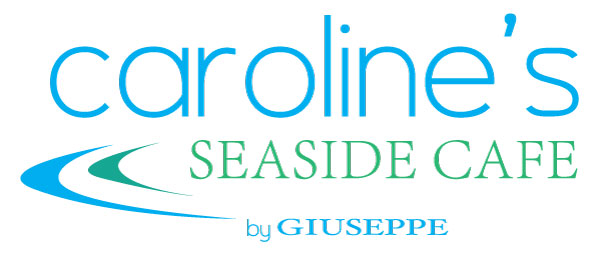 _________________________________________________________________________________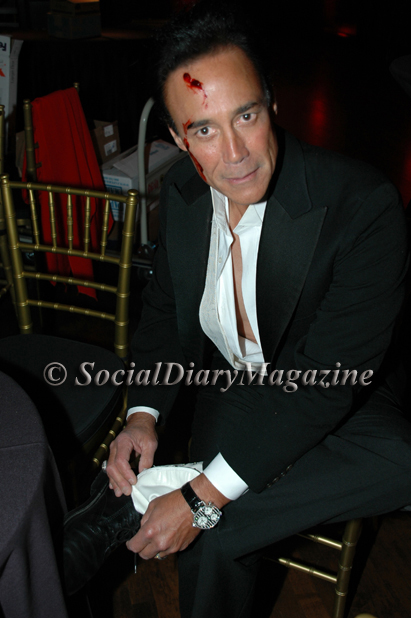 Scott 'Riff Raff' Johnston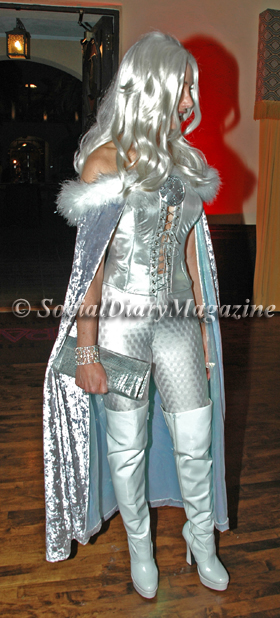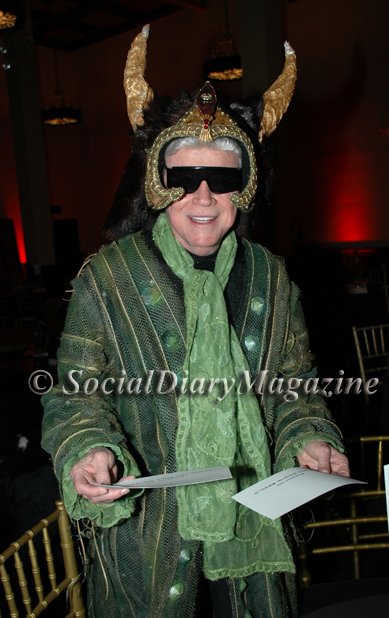 Valerie Cooper ** Harry Cooper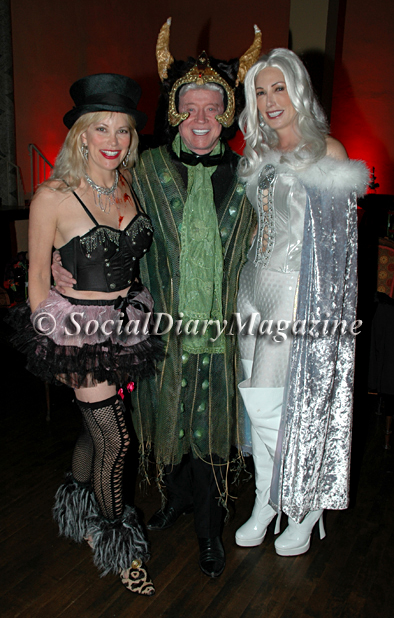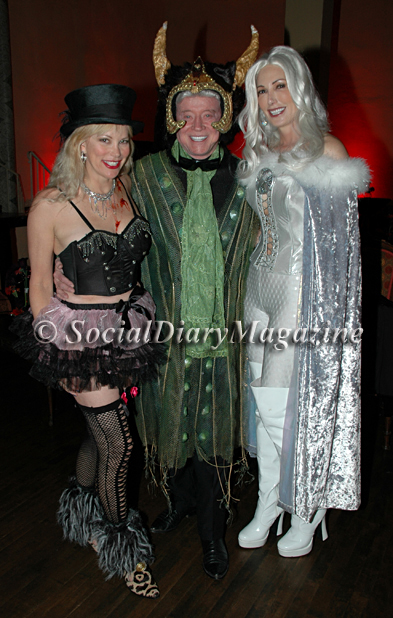 Above and Below, Margo Schwab with Harry and Valerie Cooper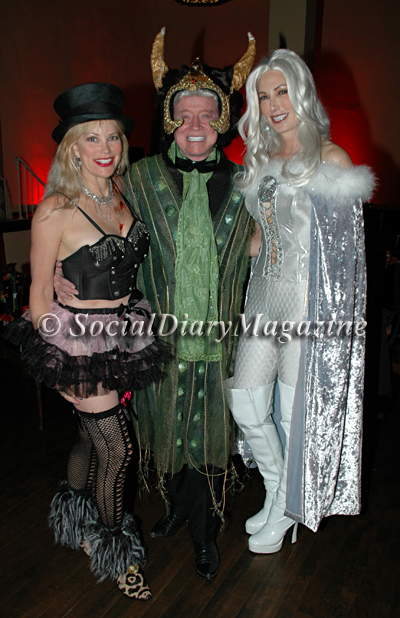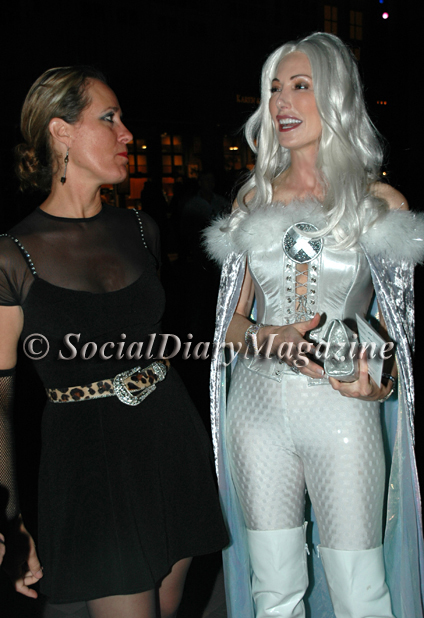 Bridget Wear aka 'A Robert Palmer Girl' with Valerie Cooper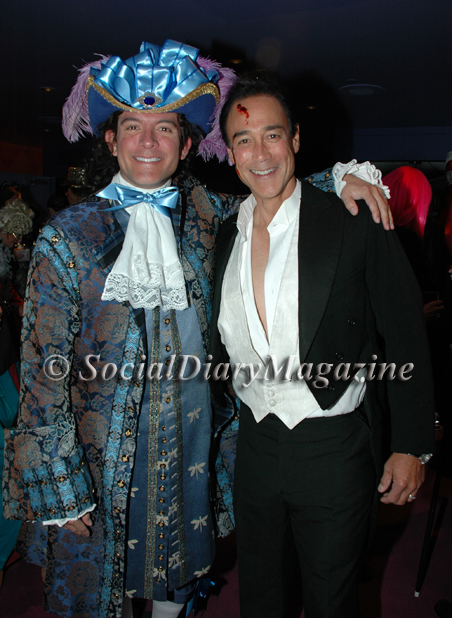 Pete Cooper with Scott Johnston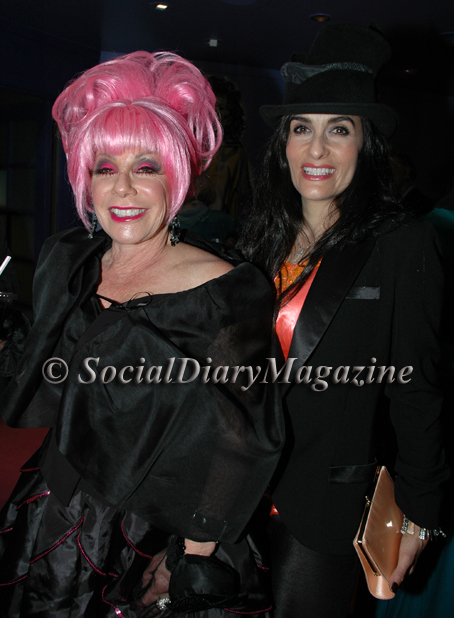 Karen Fox with Laura Gambucci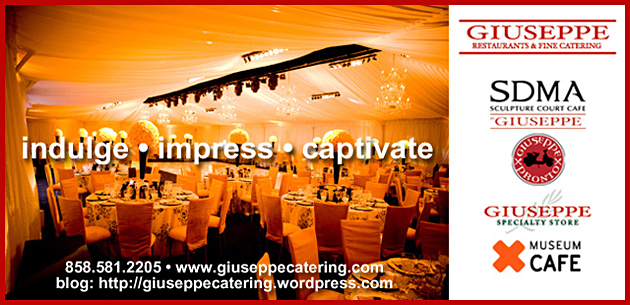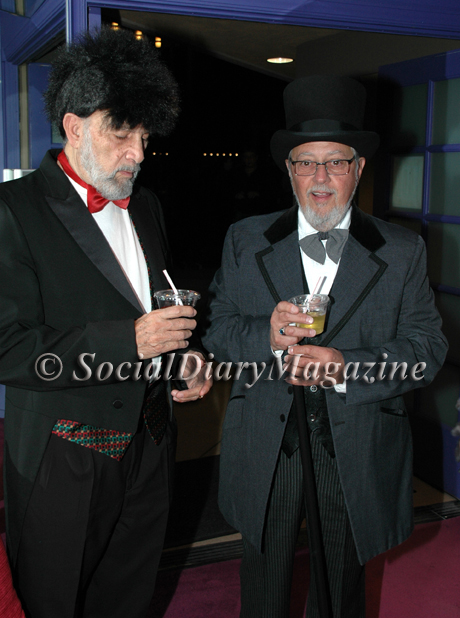 Frank 'N Furter Mansion Guests Al Isenberg and Ron Leonardi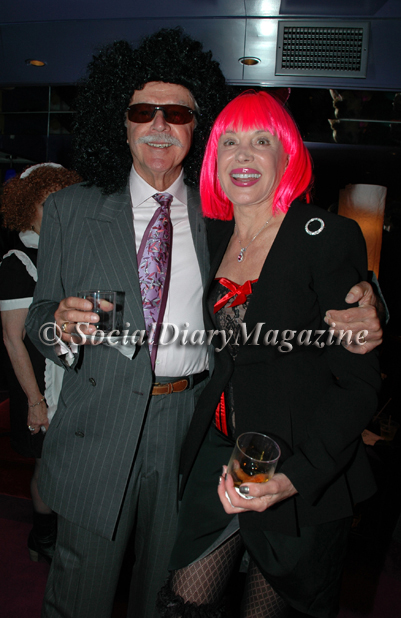 John and Sarah B. Marsh Rebelo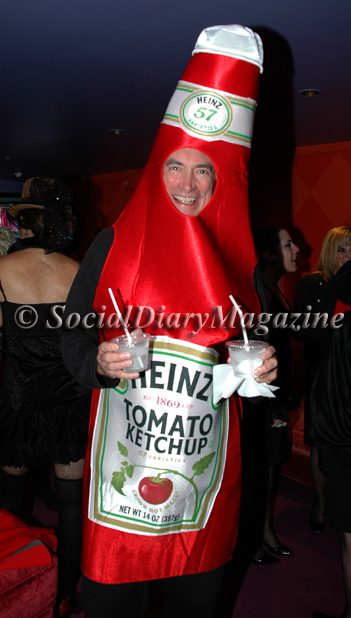 Heinz Ketchup man Gordon Tucker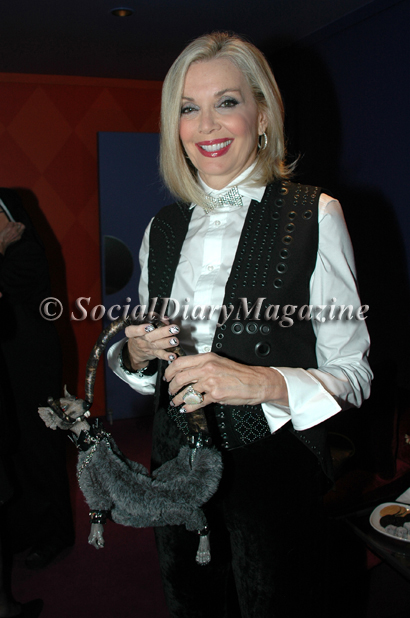 Above and Below, Karen Cohn admiring the 'Rat Purse'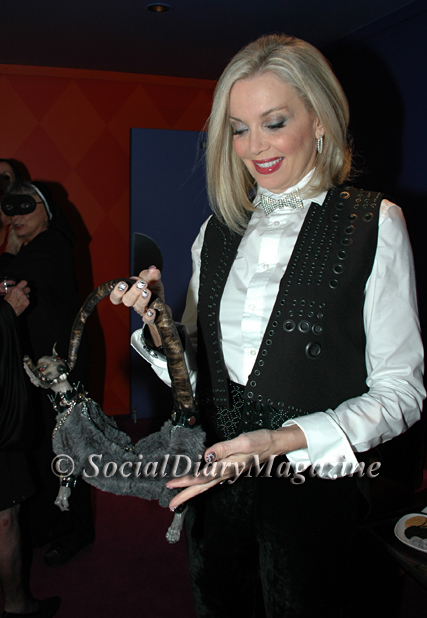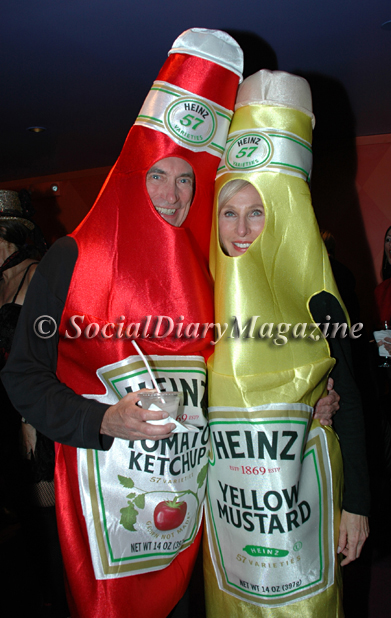 Ketchup and Mustard aka Gordon Tucker and Jean Marie Hamel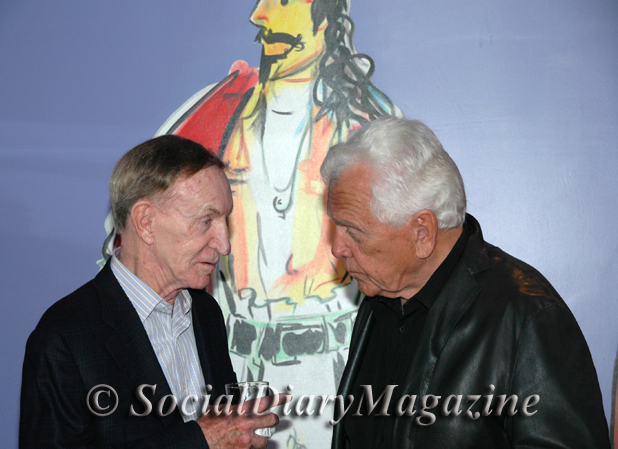 Norman Blachford and Don Cohn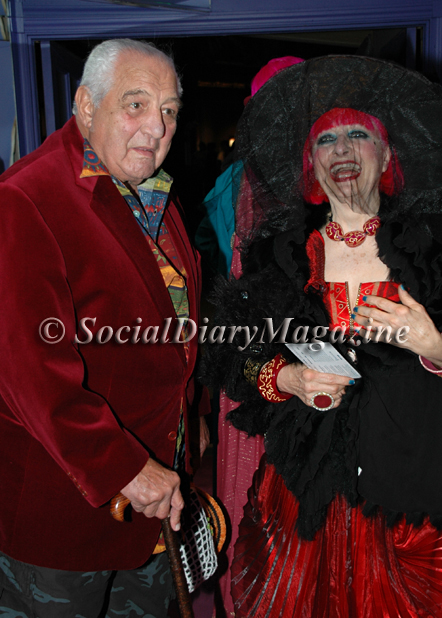 Salah Hassanein and Zandra Rhodes ....Zandra as a designing 'good' witch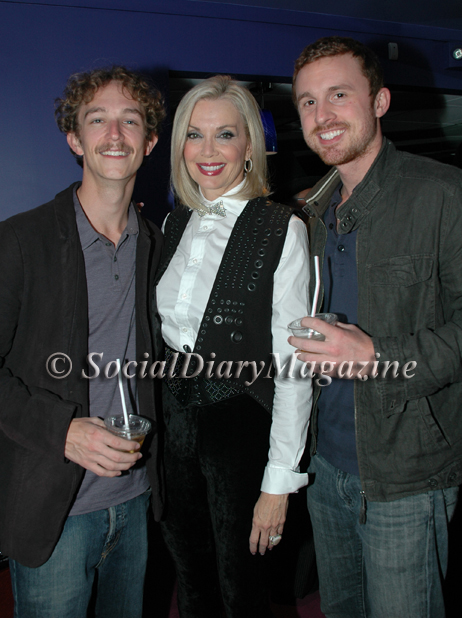 Jonathan Cohn with his mother Karen Cohn, and Jonathan's friend Casey Adkisson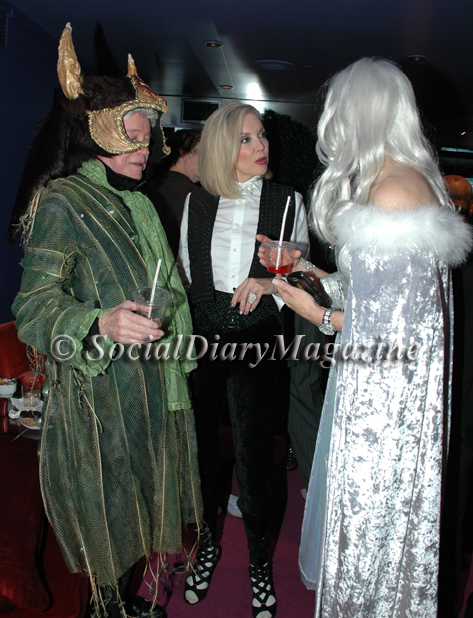 Above and Below, Harry Cooper, Karen Cohn, and Valerie Cooper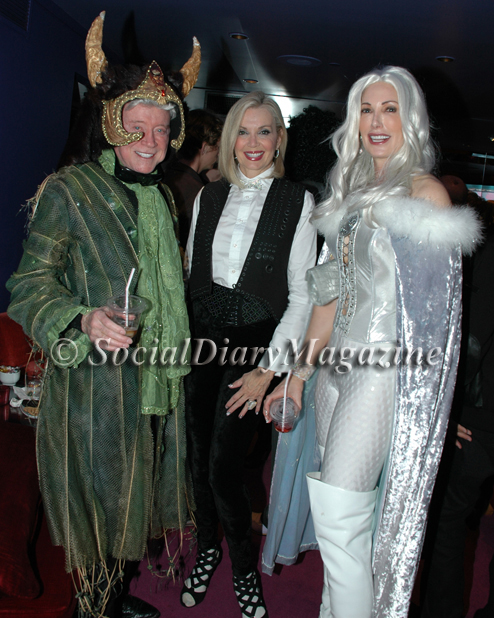 Harry Cooper the swamp creature with Karen Cohn, and Valerie Cooper as Emma Frost super hero from the Marvel Comic Books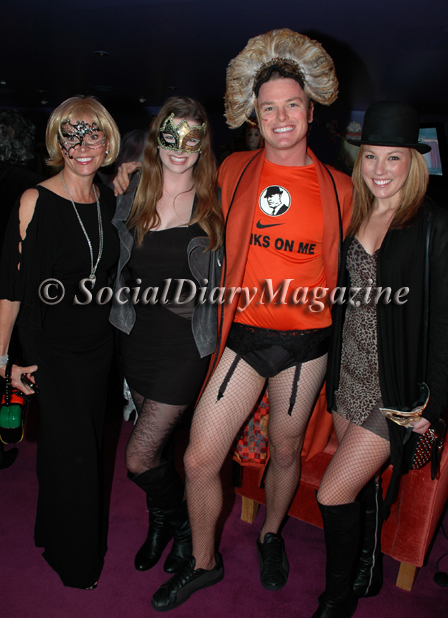 Renee Schatz with some of her friends that included Sarah Armstrong, Dustin Wailes, Shelby Wailes, and Carlisle Rowlands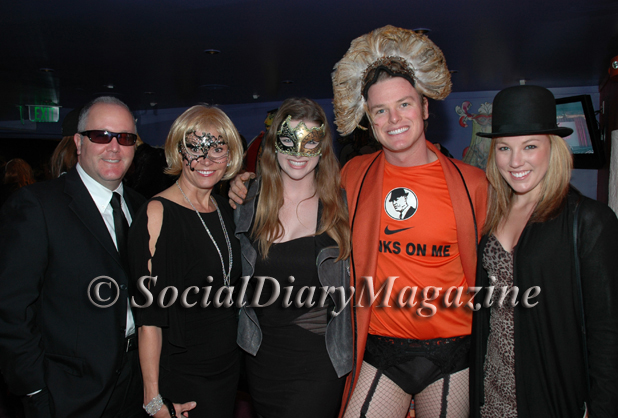 Robert Gleason, and Renee Schatz with some of her friends that included Sarah Armstrong, Dustin Wailes, Shelby Wailes, and Carlisle Rowlands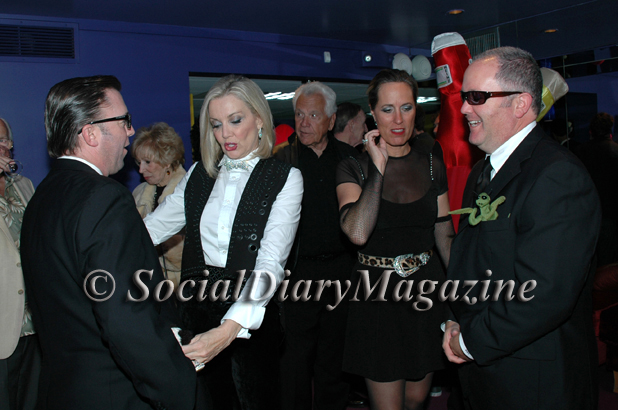 Marc Matys, Karen and Don Cohn, Bridget Wear, and Robert Gleason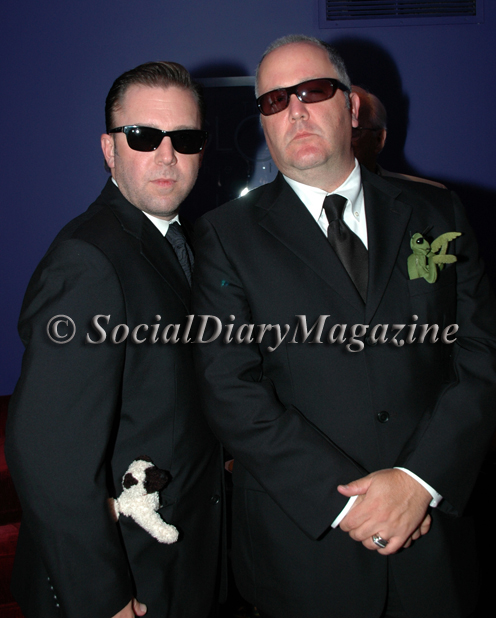 The Blues Brothers Marc Matys and Robert Gleason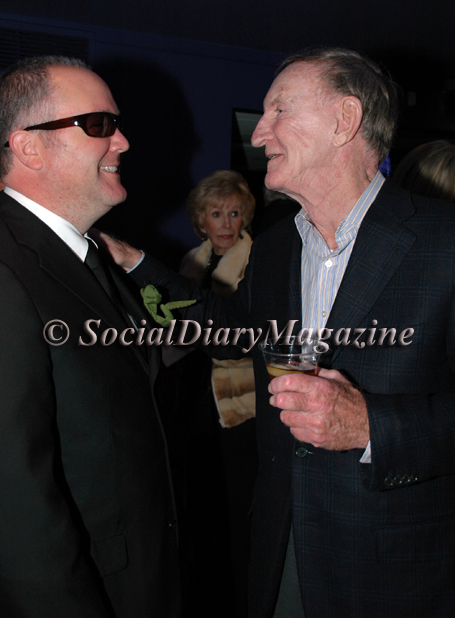 Robert Gleason with Norman Blachford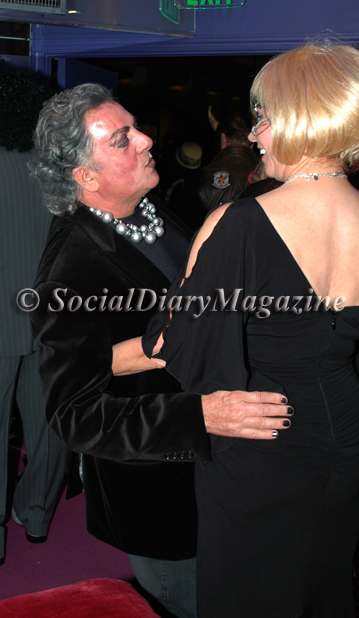 Bertrand the Frank 'n Furter with Renee Schatz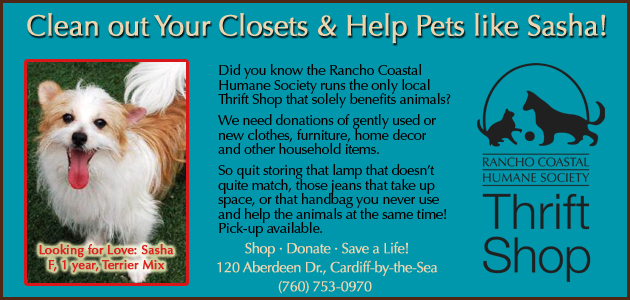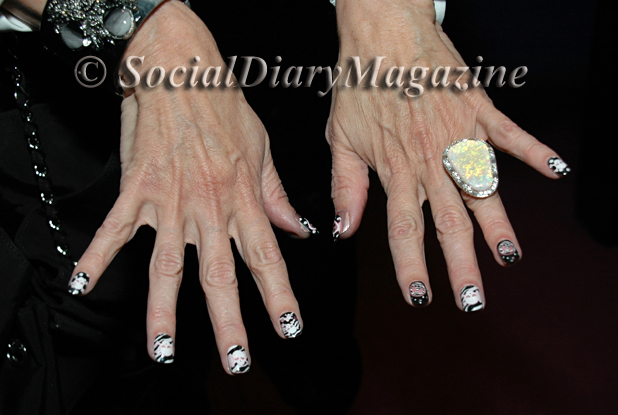 Karen Cohn's glow in the dark nails with skulls......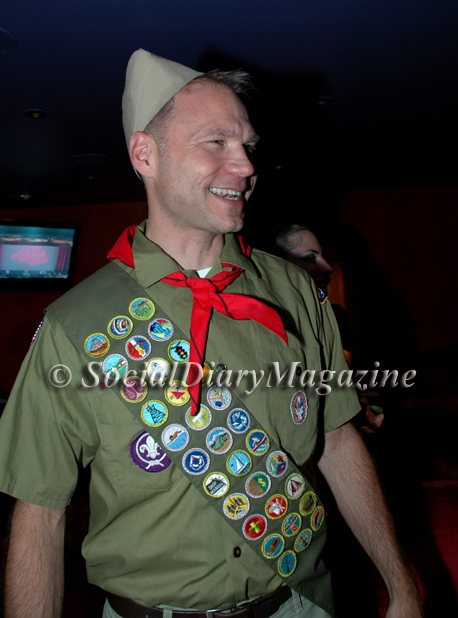 The 'Boy Scout' Todd Schultz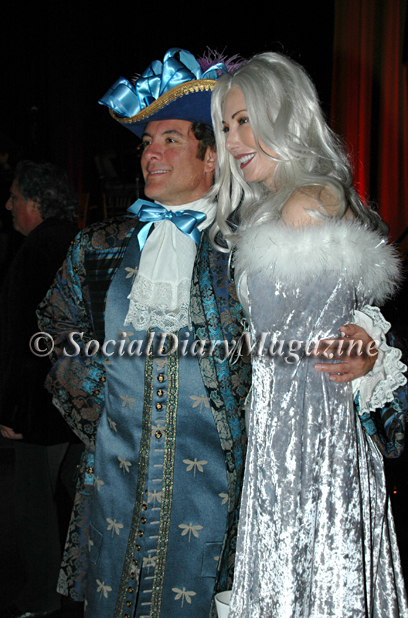 Above and Below, Co-Chairs Pete Cooper and Valerie Cooper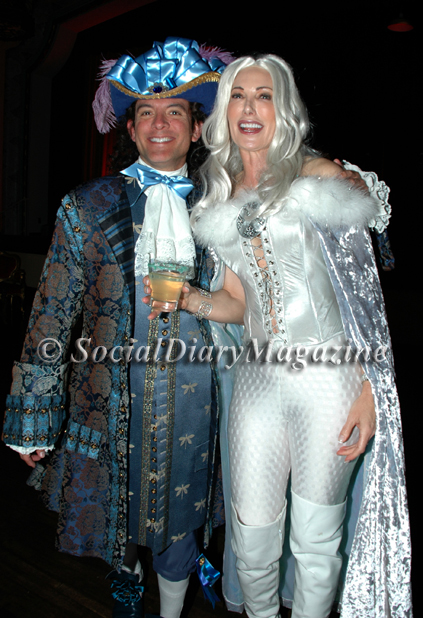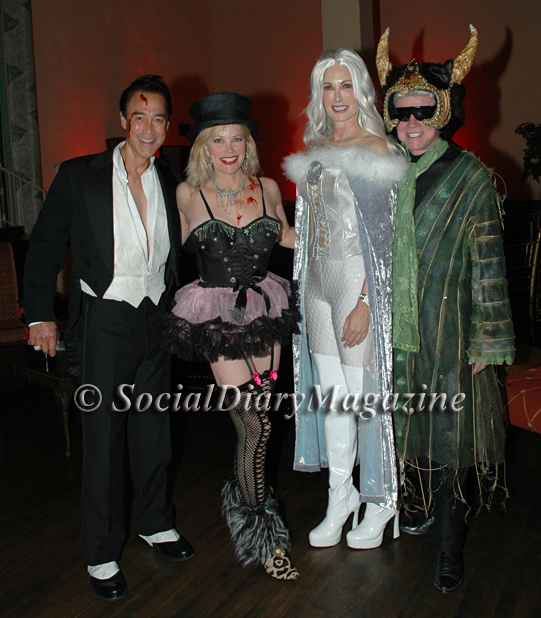 Scott Johnston and Margo Schwab with Valerie and Harry Cooper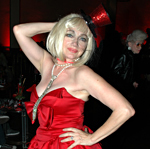 Globe's Rocky Horror Bash Page 2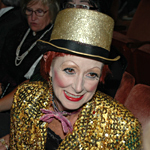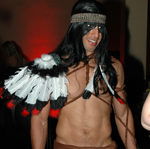 Globe's Rocky Horror Bash Page 3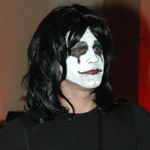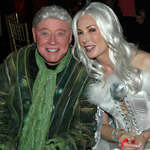 Globe's Rocky Horror Bash Page 4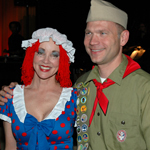 More Social Diary Event Coverage ....HOME
reported and photographed by Margo Schwab
web technical support by Scott Johnston
Please join us for fun informative updates on Twitter and Facebook

The Town Gossip
And MCASD members get a 15% discount on brekky M-F too!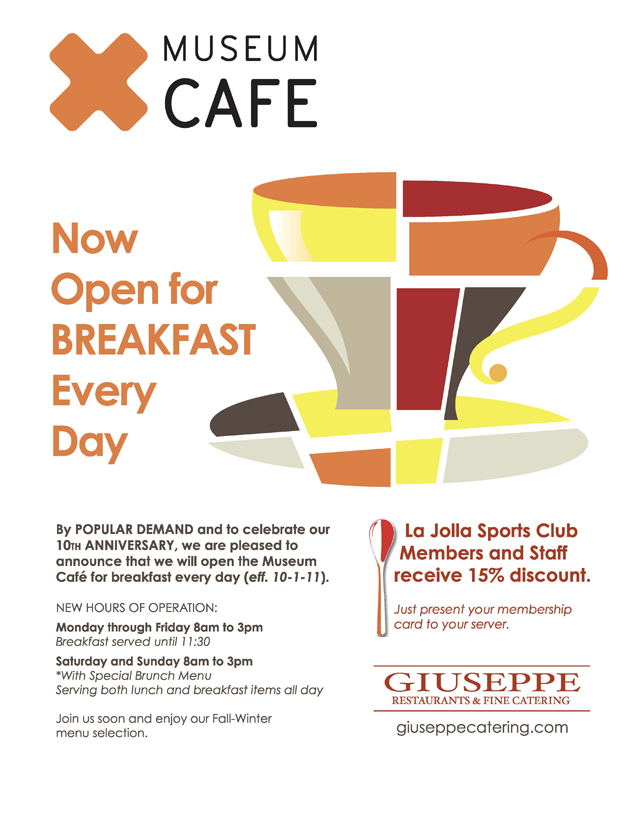 Email Commentary to be added
email TheSocialDiary.com
* Margo Schwab, MBA, more formally known as Margaret E. Schwab, has produced, written, interviewed and photographed for various media organizations since 1989. Schwab attended Holton Arms School, La Jolla Country Day School and La Jolla High School. Schwab has a B.A. from Scripps College, spent a business internship with S.A.I.C., Science Applications International Corporation, and earned a Masters of Business degree, M.B.A., from the University of San Diego by way of Claremont Graduate School . Schwab additionally took college courses from Harvard University, and Syracuse University. Schwab volunteers for numerous charity organizations. She also continues to support animal organizations and the prevention of people and animal abuse. Schwab is the editor and co-owner of The Social Diary.
Margo Schwab and Scott Johnston of The Social Diary Magazine are pleased to announce a partnerships with the San Diego Humane Society and SD METRO Magazine. They have also partnered with Country Friends and the San Diego American Heart Association and the Arthritis Foundation.
Margo Schwab and Scott Johnston are both members of the La Jolla Beach & Tennis Club (Margo Schwab since 1974) and both are now members of the University Club and its worldwide ClubCorp Compass Society. Margo Schwab and Scott Johnston are Police Press credentialed by the Chief of Police, William Lansdowne.
San Diego's The Social Diary would like to say a special thank you to our advertisers.
Eclat Catering by Athanasia Ampelas - Home Delivery Availabe Too
LuxeGlobal
Lizz Russell Couture Designed Gowns and Purses
Diana Cavagnaro's Designer Millinery
Jordan's Art Couture
Juelerie by Pamela Pogue
The Museum of Contemporary Art San Diego
Giuseppe Restaurants and Fine Catering
Caroline's Seaside Cafe by Giuseppe
The University Club Atop Symphony Towers and ClubCorp
Leslie Newman Clark - La Jolla Acupuncture!
San Diego Opera
WineSellar & Brasserie - featuring the Gary Parker Wine Club
Cafe Milano on Pearl Street La Jolla
Extreme Pizza in La Jolla
Neptunic Sharksuits
The Animal Hospital of La Jolla
Eugene Ladopoulos of Mistra Estates Olive Oil
Warning ** photos, video and writing on this site are the
2011 copyright, all rights reserved, of The Social Diary LLC and its subsidiaries including San Diego Diario Sociales - Su Conexión Con la Sociedad, no reproduction of any part or parts is allowed without written permission by Social Diary Magazine