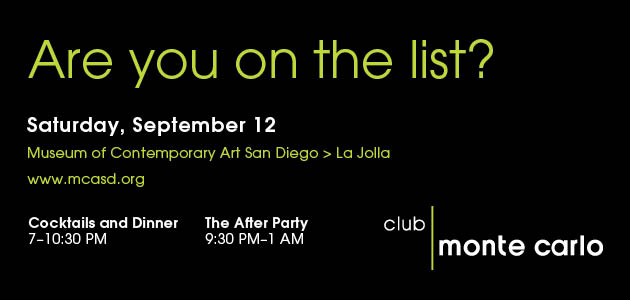 'Promises 2 Kids' Party
a Real 'Jewel'
The event for Promises 2 Kinds June 20th, 2009 was a night to remember. Host and Event Honorary Chair Joan Waitt opened up her sprawling La Jolla gardens to child abuse prevention supporters.
The evening featured amazing cuisine by the popular seafood eatery Truluck's, conversation with an ocean view, and a stellar performance by singer Jewel.
Guest Jo-Anne Jaffe of Second Chance had this to say after the event. "A powerful cause showcased in an amazing venue on a magical San Diego summer's evening with an impactful testimony and heartfelt music by Jewel…. A perfect evening with hundreds of philanthropists contributing to help children."
To learn more about this organization, please visit www.promises2kids.org
Please enjoy the photos.
If you wish to purchase photos, please email your inquiry. No downloading of photos without express written permission by The Social Diary thank you.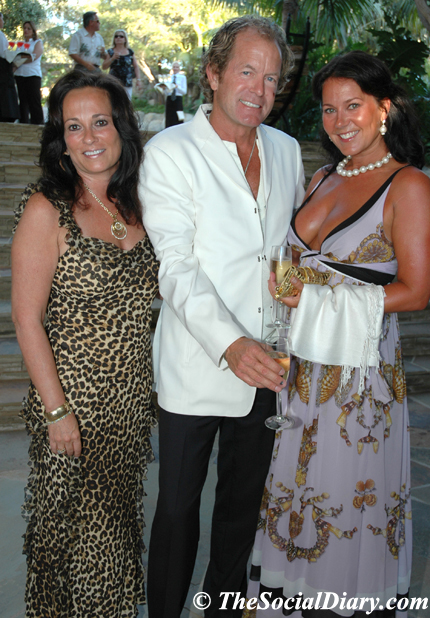 Honorary Chair and Host Joan Waitt (in John Galliano) with Tom and Karianne Forsyth (in Gucci)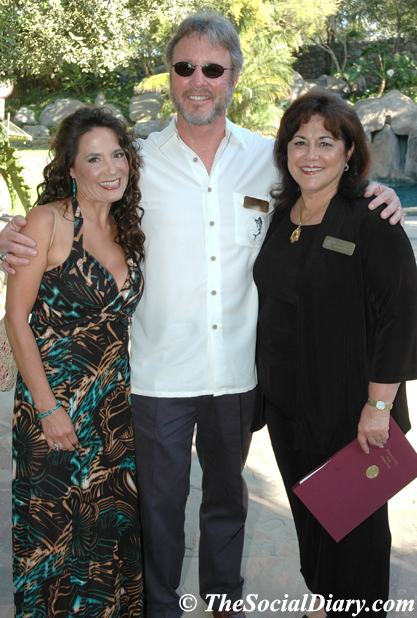 Alva Whetton with Perry Dealy and Susan Golding, CEO of Promises 2 Kids
Romy Loeske ** Tom and Verna Tabor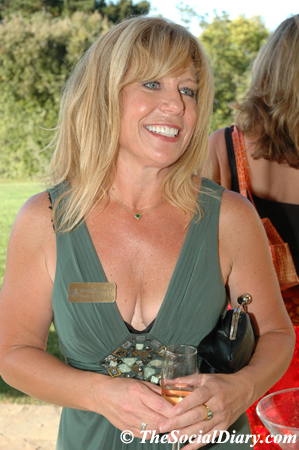 Maureen Sulivan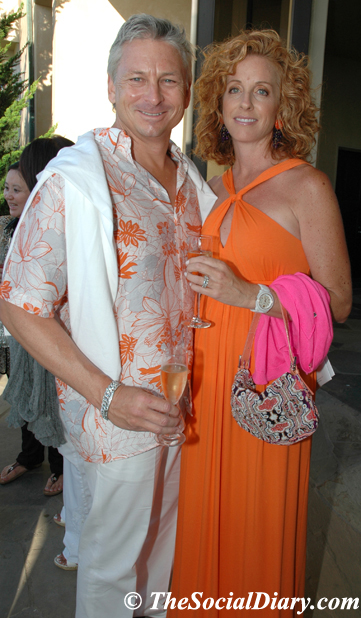 David and Patsy Marino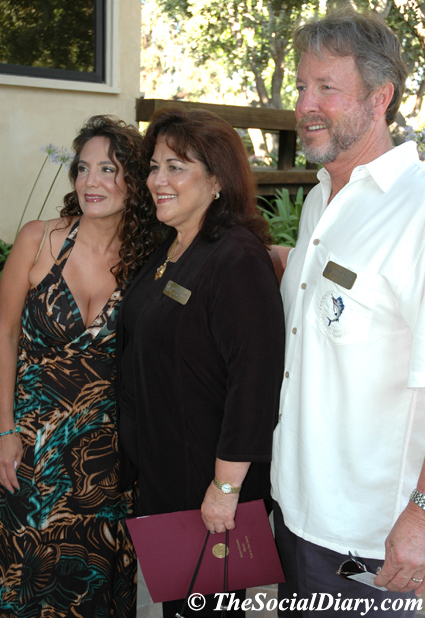 Alva Whetton with Susan Golding and Perry Dealy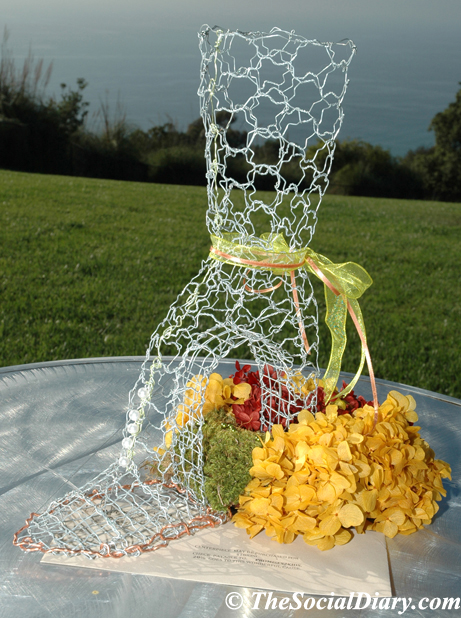 A Reception Table Centerpiece with shoe theme and a view over the vast Pacific Ocean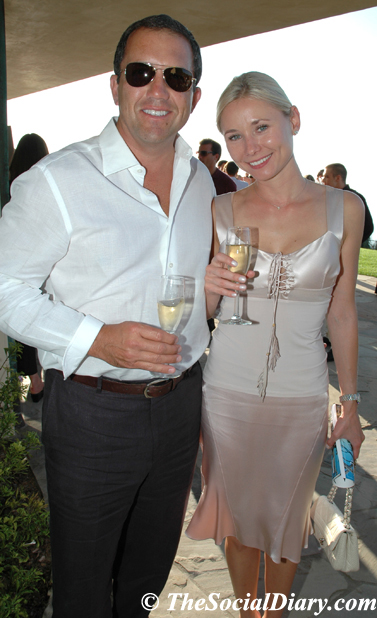 Eric Benson and Valentina Coghlan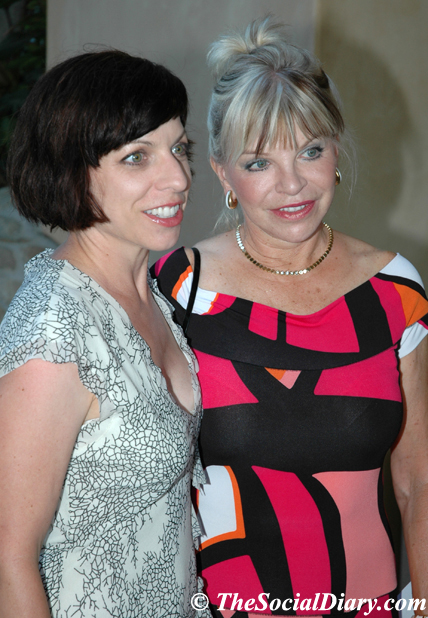 Jacqueline Evans with her mother, Ingrid Hibbens
Catherine Blair with Linda Katz ** Event Host Joan Waitt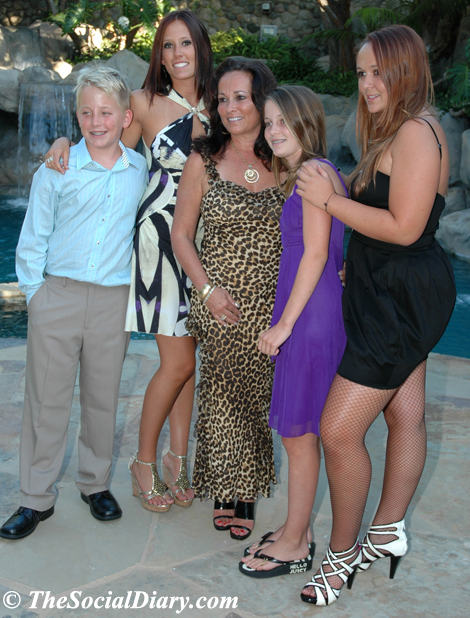 Joan Waitt with her children, Max, Hailey, Sophia and Emily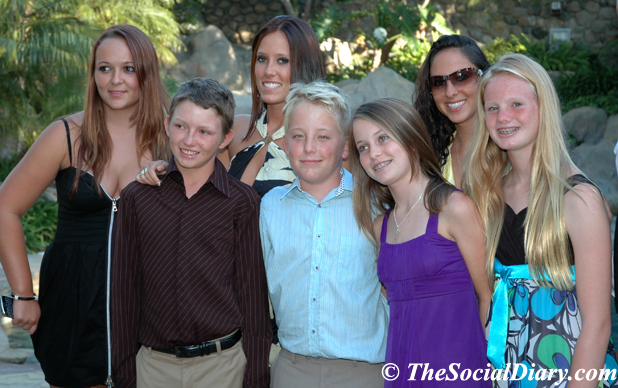 The Waitt children, Max, Hailey, Sophia and Emily with friends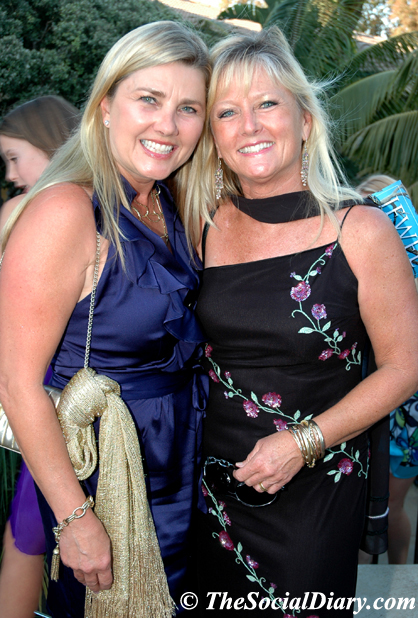 Debbie Benson with Nan Comstock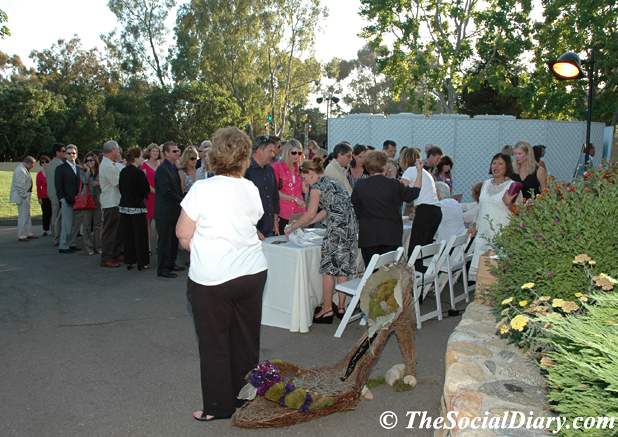 The Event Check in with Giant Shoe in foreground
Joanna Huber ** Nancy Gold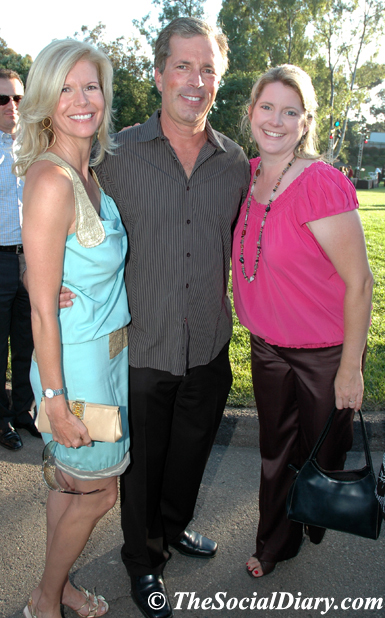 Beth Bingham with Rick Bach and Mindy Fletcher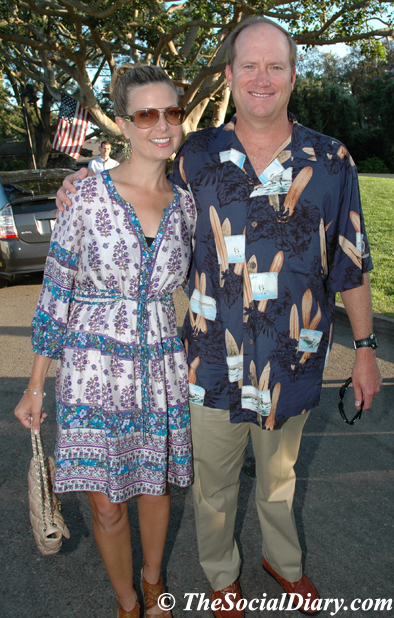 Rebecca and Craig Irving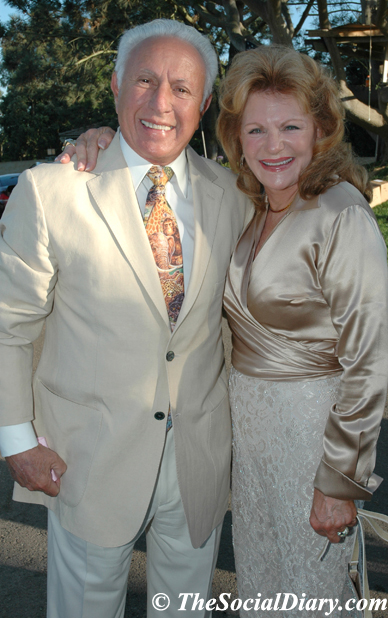 Peter and Judy Corrente
for more information please visit
reported Margo Schwab and Scott Johnston
The Buzz
Helicopter Pad at the house .........
Yes the Waitt household has a helicopter pad. But the FAA put the kabosh on using it years back.
By the way, Joan Waitt's home was previously owned by Doug aka Papa Doug Manchester.
Roppongi Happy Hour a Full House .....................
Roppongi Restaurant in La Jolla was bustling with happy hour tapa diners Thursday night. Guests included Karina Lion and Kim Smart. Regular diners included Sally and John Thornton who not only love the food, they love that Roppongi's serves up their Thornton Winery wines too!
fyi, Chef / Owner Stephen Windows is going to be enjoying a well earned holiday. He is off to play golf in Scotland for three weeks.
................................
Jazzing it up at the Beach Club.....
La Jolla Beach & Tennis Club has become quite popular on Friday evenings. Jazz on the patio has been quite the draw for diners and guests.
Media Attorney Guylyn Cummings...
Guylyn said repping legal matters for media has been bustling. She's working 24 /7. Busy Girl.
Sammy!.....
The Musical play Sammy is coming to the Globe October 4th. Opening night tickets includes dinner at Bertrand at Mr. A's.
Who ranked and who tanked......
Got to see a media ranking the other day and San Diego Home Garden / Lifestyles is #1 for readership in San Diego for print magazines. Congrats to them.
A few other publications regretfully were not on the list. Less than 3,000 readers and you are not listed......
Upcoming Events
September 11th - SIMA will host the 6th annual Liquid Nation Ball at the private oceanfront residence of Fernando Aguerre. This year the Humanitarian of the Year award will go to surf star Flea. Please contact Shannon Park at shannon@sima.com for more details or visit www.liquid -nation.com
September 12th - Club Monte Carlo is coming to the Museum of Contemporary Art San Diego. For details on this gala event, please click below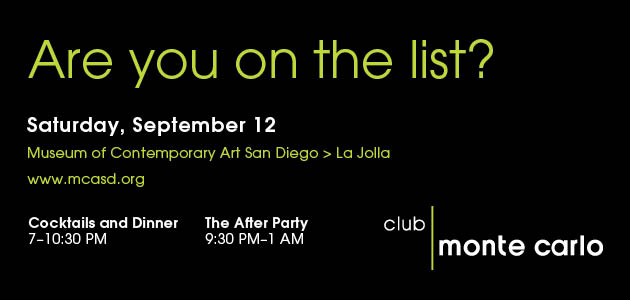 September 17th - The Costume Council of the San Diego Historical Society will be hosting a one-of-a-kind event in Balboa Park to showcase select San Diegan's couture finds. The Social Diary is pleased to be a part of this showcase. For more information about this event, please visit www.sandiegohistory.org
September 17th - The San Diego Police Hisotrical Association will host a Legends Behind the Badge gala & awards evening at the U.S. Grant. San Diego Police Department's Chief of Police William Landsowne will serve as Honorary Chair with Ramin Portemeyer serving as Co-Chair. Please ring McFarlane Productions at 619-233-5008 for ticket information.
September 24th - The Country Friends will present the 54th annual "Art of Fashion" Runway Show at The Inn at Rancho Santa Fe. Proceeds from the luncheon, fashion show, boutique shopping and wine tasting will benefit Voices for Children, which provides court advocates for children in foster care. Couture fashions presented will be provided by South Coast Plaza. For ticket information, please contact The Country Friends at 858/756-1192, Ext. 4 or via email at events@thecountryfriends.org.
September 14th - Crime Stoppers Golf Tournament.
October 16th - The Rainforest Alliance will host it's gala. Details to follow.
October 17th - Sundt Memorial Fundraiser. Details to follow.
October 22nd - The Walden Family Services will host their 6th Annual wine D'Vine event. Please visit www.waldenfamily.org for more details.
November 7th - The Golden Hangers / FCC benefit for Make-A-Wish and San Diego Variety Children's Network.

________________________________________________________________
Photoshopping and Photography Services
Photos on this website available if it is of you
available by The Social Diary
~ 619-384-7333
email TheSocialDiary.com
_____________________________________________________________________
Email Commentary to be added
email editor@thesocialdiary.com
* Margo Schwab, more formally known as Margaret E. Schwab, has produced, written, interviewed and photographed for various media organizations since 1989. Schwab attended Holton Arms School, La Jolla Country Day School and La Jolla High School. Schwab has a B.A. from Scripps College, spent a business internship with S.A.I.C., Science Applications International Corporation, and earned a Masters of Business degree, M.B.A., from the University of San Diego. Schwab additionally took college courses from Harvard University, and Syracuse University. Schwab volunteers for numerous charity organizations. She also continues to support animal organizations and the prevention of people and animal abuse. Schwab is the editor of The Social Diary.
The Social Diary is pleased to announce new partnerships with the San Diego Humane Society and San Diego News Network.
Warning ** photos, video and writing on this site are the
2009 copyright of The Social Diary LLC and its subsidiaries.
no reproduction of any part or parts is allowed without written permission by The Social Diary