San Diego Social Diary LLC All rights reserved 2012 (This material may not be published, broadcast, rewritten or redistributed)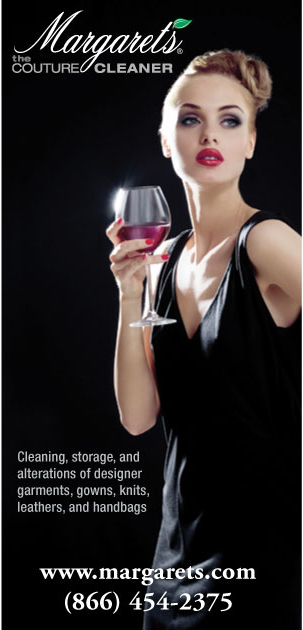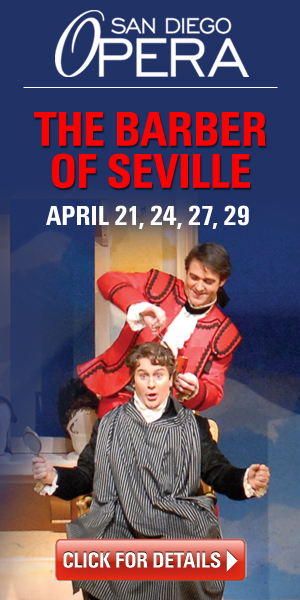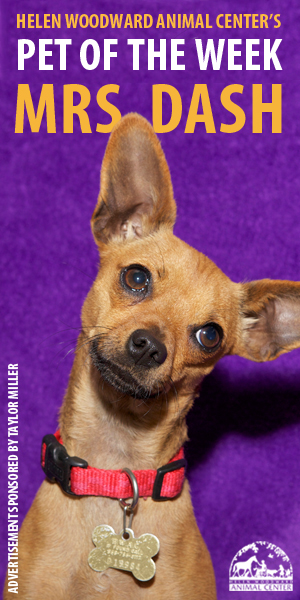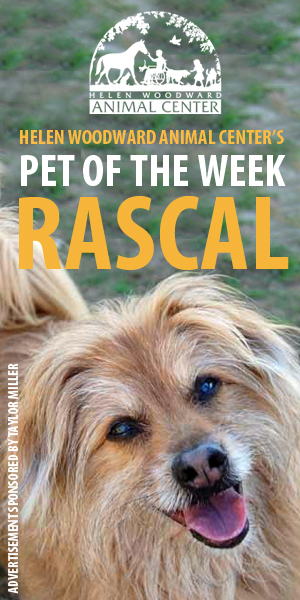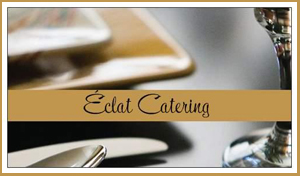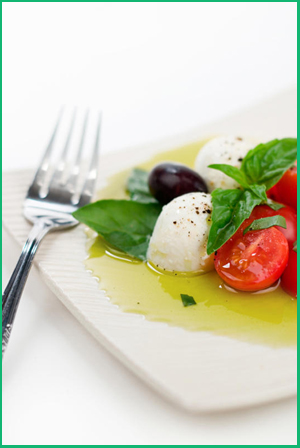 not just for Valentine's.....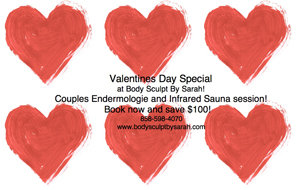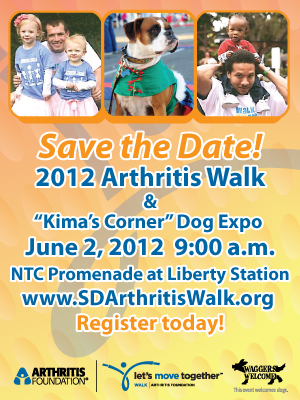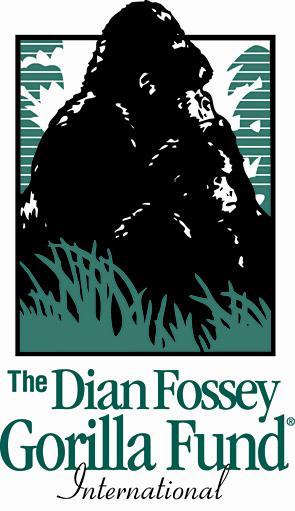 "The Dian Fossey Gorilla Fund International is dedicated to the conservation and protection of gorillas and their habitats in Africa. "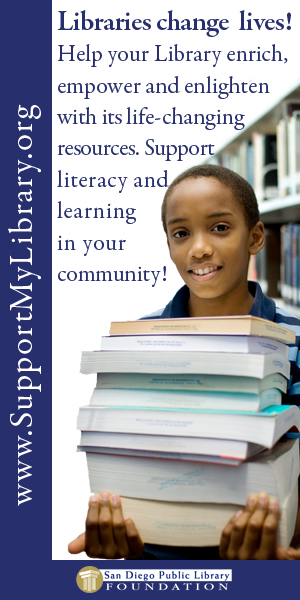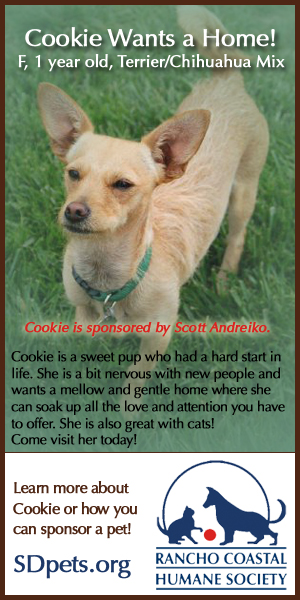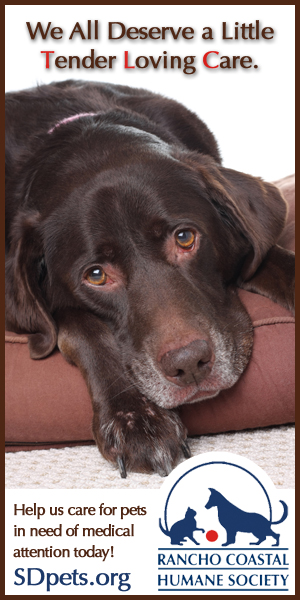 ________________________
Security Consultation
Services by Scott Johnston
SDPD Offcr. (Ret.)
619-384-7333
_______________________
WineSellar & Brasserie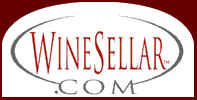 858-450-9557
Restaurant, Gary Parker's Wine Club,
Wine Store and
~ Wednesday & Saturday wine tasting's ~
XXX
_________________________
For Advertising, please
your inquiry.
Ask about you can support your favorite organization!
_________________________
Where the locals dine
for Homemade Pastas, Raviolis, and Sauces
Cafe Milano
711 Pearl St, La Jolla
858- 454-3806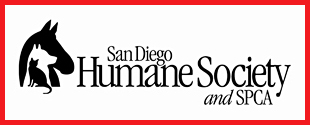 SpaSAN DIEGO HUMANE SOCIETY & SPCA
GAINES STREET CAMPUS
5500 GAINES STREET
SAN DIEGO, CA 92110
(619) 299-7012
www.sdhumane.org rky
with other dogs or cats.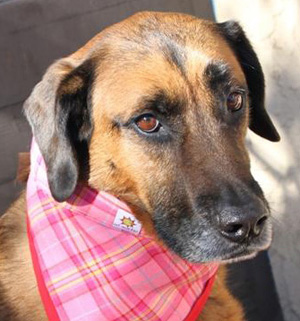 Breed: Shepherd Mix
Age: 6 years
Sex: Male
Colors: Tan/Black
Adoption Fee: $14
Identification number: 84709
Rocky's soulful eyes will melt your heart instantly! This sweet Shepherd mix knows how to relax and enjoy himself – whether snuggling by the side of a companion or a warm window. While the 6-year old pooch enjoys spending quality time with his people friends. If you would like to meet him please contact our Customer Service Department at (619) 299-7012.
ADOPTION HOURS
MON.-FRI.: 11 A.M. TO 6 P.M.
SAT. & SUN.: 11 A.M. TO 5 P.M.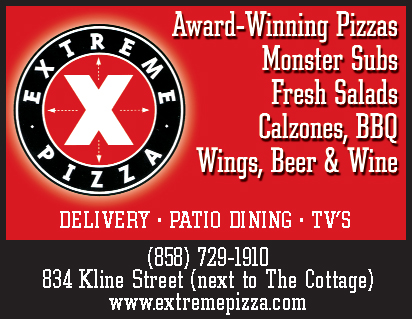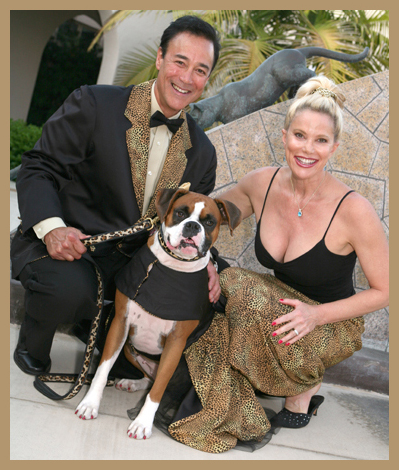 Scott Johnston, Margo Schwab and Kima serving up San Diego Social Coverage!
La Jolla Playhouse Transforms into Supper Club for 2012 Gala
More Social Diary Event Coverage ....HOME
It was a perfect evening March 9th, 2012 as La Jolla Playhouse supporters arrived for the annual gala. Guests came in theme appropriate 'Supper Club' cocktail attire. Event Chair Debby Jacobs greeted guests to the La Jolla Playhouse transformed Supper Club.
Smooth tunes from the Joe Satz Quartet added ambiance as guests mixed, conversed and nibbled on fresh seafood and culinary by the bite delights like locally caught seabass, scallop ceviche, and American Kobe Beef carparccio on brioche toast with white bean puree, tapenade and micro parsley from Giuseppe's Fine Catering.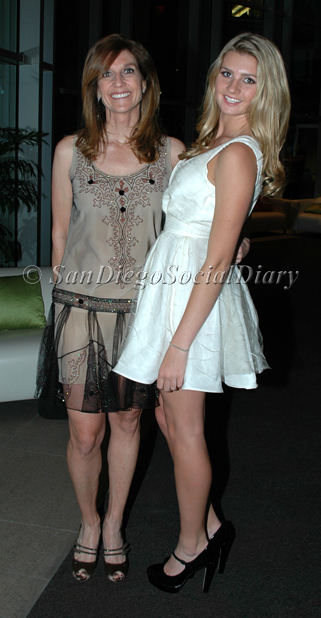 Event Chairperson Debby Jacobs with her daughter Lindsey Jacobs
Among the supporters there were Marsha and Bill Chandler, Lee Clark and Jerry Pikolysky, Ellen and David Dolgen, Martha and Ed Dennis, Ruth and Paul Jacobowitz, Drs. Stacy and Paul Jacobs, Joan and Irwin Jacobs, Linda Chester and Kenneth Rind, Melissa and Michael Bartell, and Gail and Ralph Bryan.
Guests continued on to dinner which included tasty slow braised Prime Beef Short Ribs with horseradish foam and Barolo demi glace, celery root, Yukon Potato puree and steamed California pencil asparagus bundle with Meyer Lemon and Giuseppe's fabulous EVOO plus salt roasted Hazelnut powder. Dessert choices included Dark Chocolate Frangelico lollipops rolled in Hazelnuts, Pistachio shortbread cookies with Vanilla icing, and Social Diary fave, Carrot Cup Cakes with cream cheese frosting and crushed walnuts. All by Giuseppe's Fine Catering of course!
La Jolla Playhouse's Artistic Director Christopher Ashley and La Jolla Playhouse's Managing Director Michael Rosenberg welcomed guests, presented a tribute to NYC based casting directors Rachel Hoffman, Will Cantler, and Bernie Telsey of Telsey + Company, and acknowledged the passings and incredible contributions of Theodore Cranston and Sheila Potiker.
Sheila Potiker was the Former Vice Chair of the Board, and the very generous and understated donor, who with her husband Hughes Potiker, were the main funding for the Potiker Theatre at the La Jolla Playhouse.
Theodore Cranston was the Former Chair of the Board. He, along with Geri Ann Warnke chaired the Capital Campaign which did so much to promulgate the La Jolla Playhouse. Under his watch, Des McAnuff was brought back for a second tenure as Artistic Director which included the birth of such Broadway mega-hits as Jersey Boys.
There was live music on stage by Ruby Blue and in-the-moment illustrations by Michael Arthur followed by a stellar performance by award winning actor Peter Gallagher. His cabaret-style performance of popular favorites and stories from his career on Broadway, film and TV, plus his magnetic good looks proved quite enchanting.
More there enjoying the festivities were Miriam and David Smotrich, Jim Sylvester, Laleh and Alex Roudi, Julie and Lowell Potiker, Ramin Pourteymour and Aloha Taylor, Margret and Nevins McBride, Sheryl and Harvey White, Barbara and Karl ZoBell, Karen and Don Cohn, Hugh Davies, Elaine and Murray Galinson, and Tammy and Larry Hershfield.
The party continued with dancing to the tunes of Sue Palmer, the Queen of Boogie Woogie.
All proceeds from this event will benefit the La Jolla Playhouse's New Play Development and Education Outreach programs.
Be advised strictly no downloading, publishing, broadcasting, printing, or copying of photos or content. Please email purchase requests of photos you are in.
Enjoy the Photos!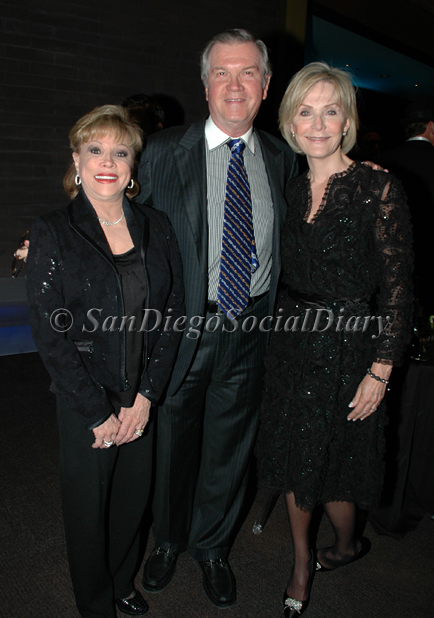 Rusti Bartell with Jerry Pikolysky and Lee Clark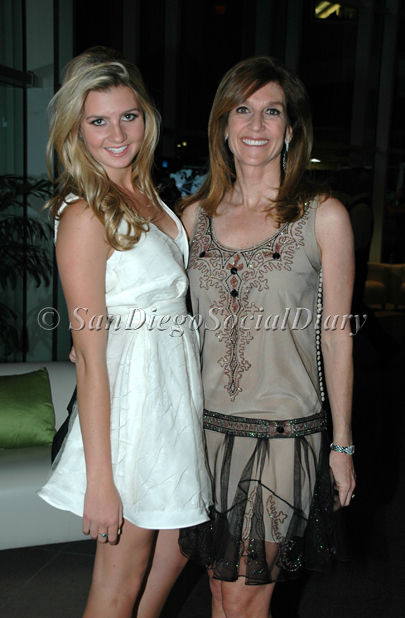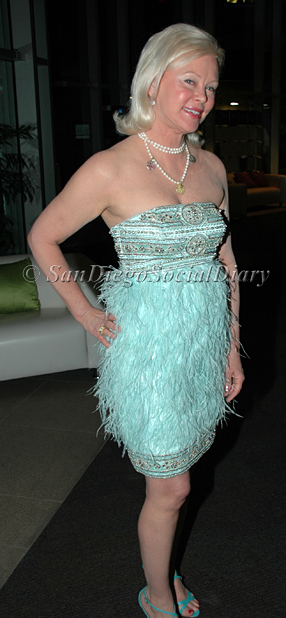 Super cute Lindsey Jacobs and Debby Jacobs ** Kathy Paulin in Sue Wong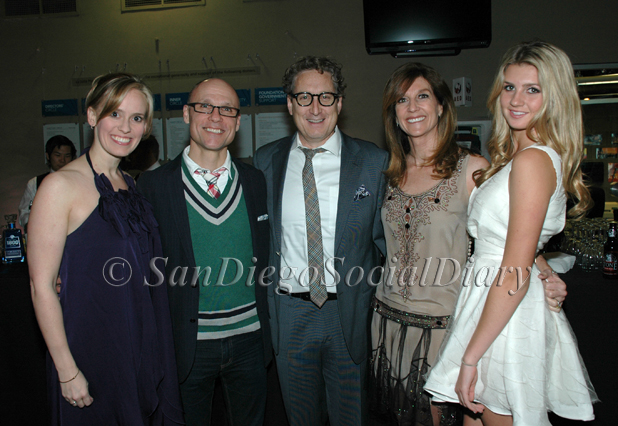 Casting directors Rachel Hoffman, Will Cantler, and Bernie Telsey from Telsey + Company with Debby Jacobs and her daughter Lindsey Jacobs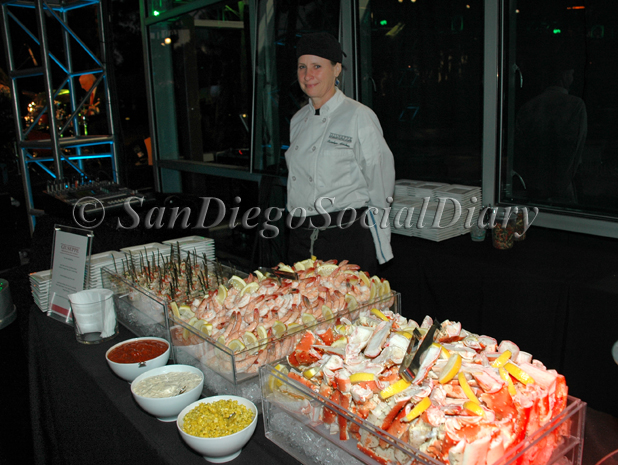 Giuseppe's Fine Catering enticing seafood display at the La Jolla Playhouse reception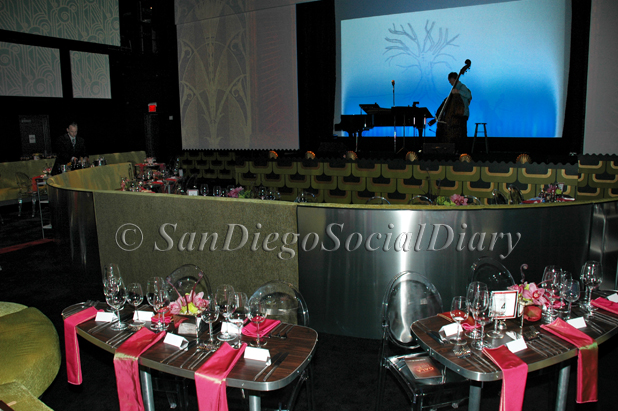 The Supper Club Scene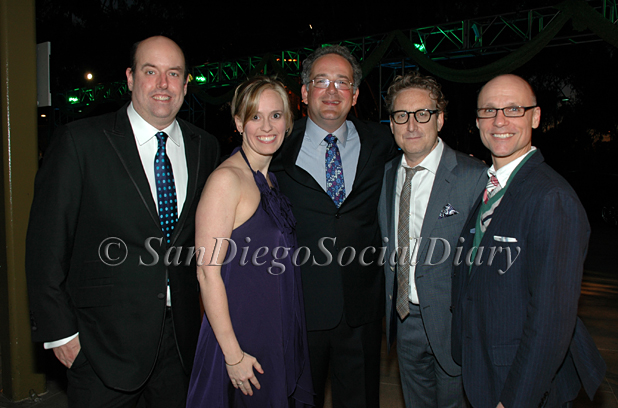 First and third from the left, La Jolla Playhouse Artistic Director Christopher Ashley and Managing Director Michael Rosenberg with casting directors Rachel Hoffman, Bernie Telsey, and Will Cantler from Telsey + Company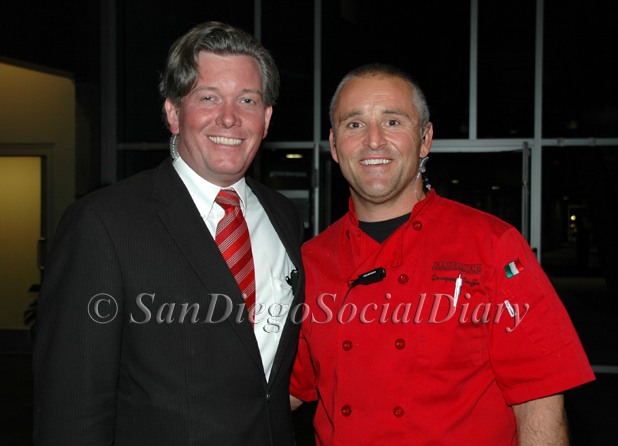 Giuseppe's Fine Catering Director Frederik Selchau with culinary chef / events king, Giuseppe Ciuffa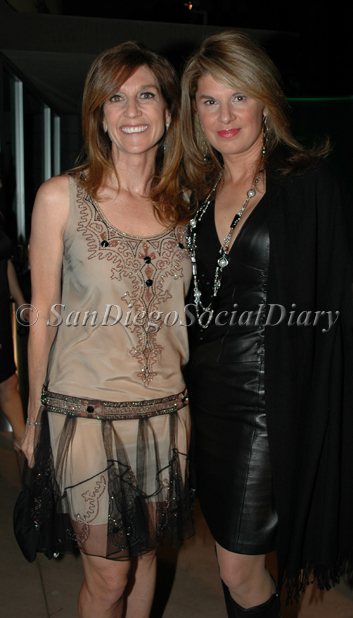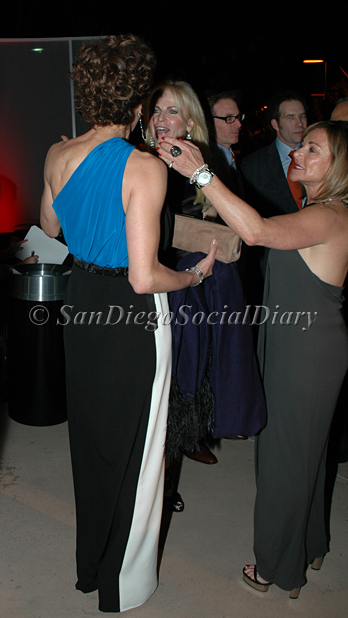 Event Chair Debby Jacobs with Camille Saltman ** Miriam Smotrich getting a lot of admiration in her Yigal Azrouel gown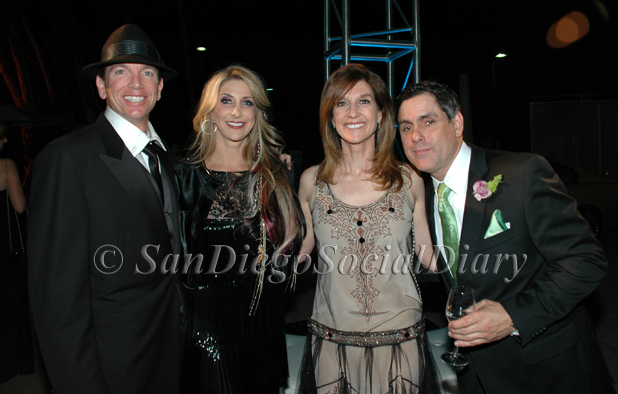 Jeff and Deni Jacobs with Debby Jacobs with event designer David Weiner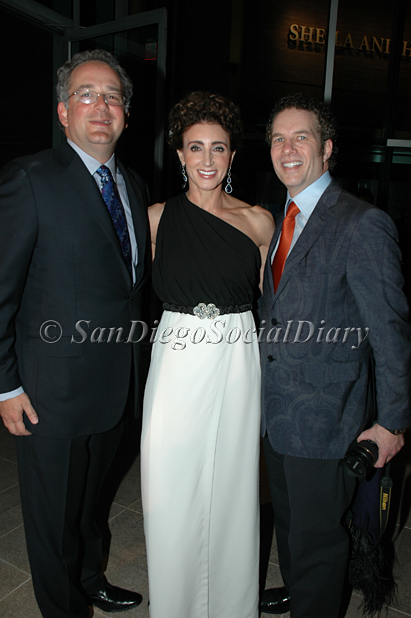 Michael Rosenberg with Miriam and David Smotrich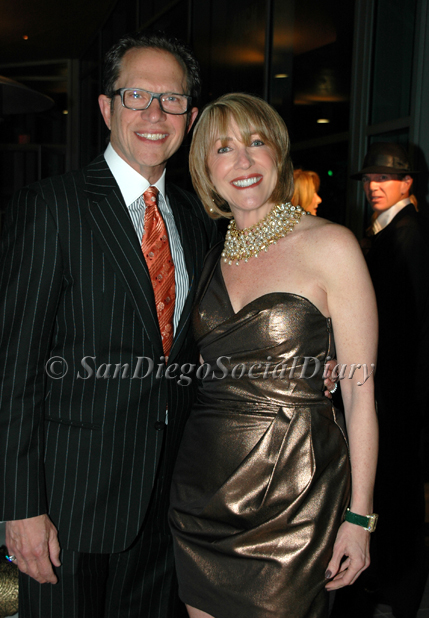 David and Ellen Dolgen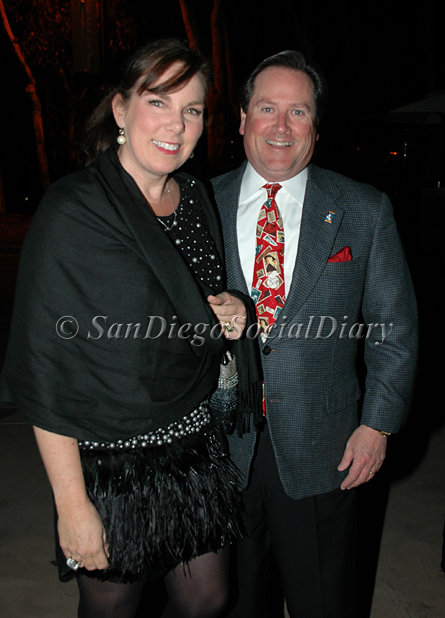 Elaine and Tom Murphy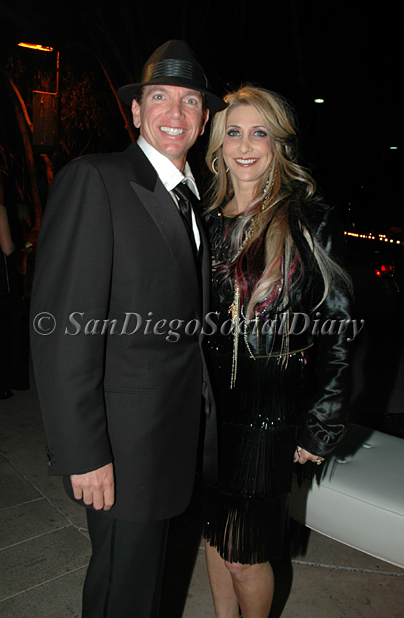 Jeff and Deni Jacobs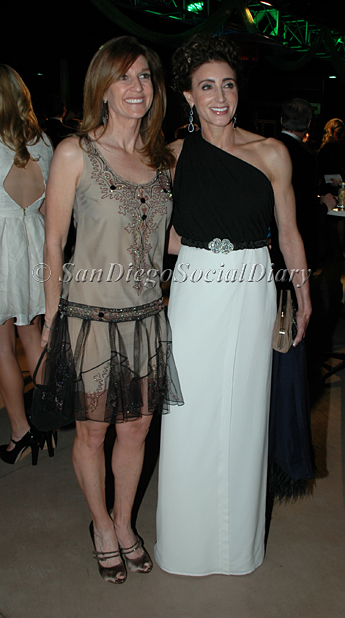 Debby Jacobs and Miriam Smotrich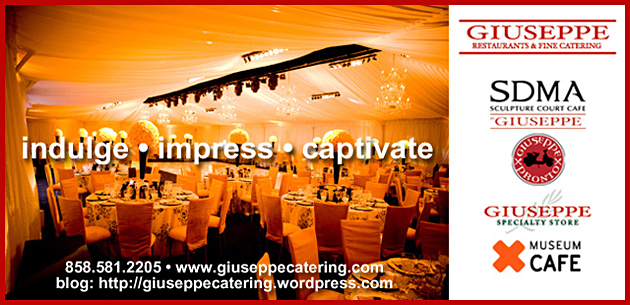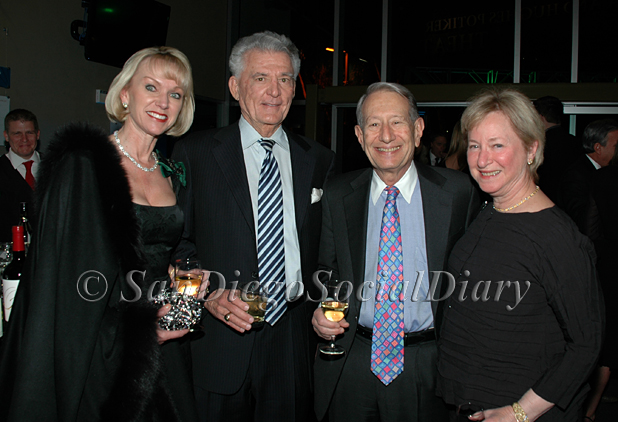 Lynelle and Bill Lynch with Ed and Martha Dennis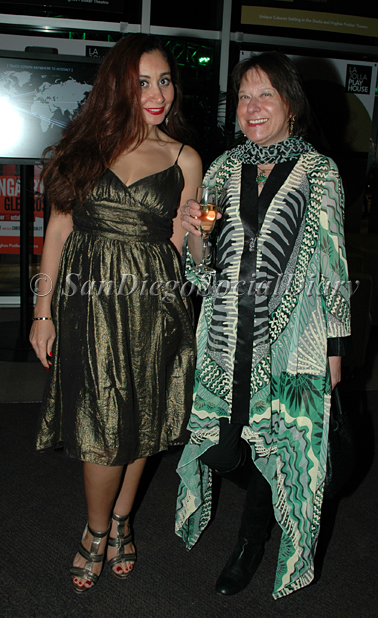 Hanaa Hensersky with neurologist, Dr. Mindy Aisen who is fresh from a Zandra Rhodes' fashion shows in Paris.... Dr. Aisen is wearing Zandra Rhodes couture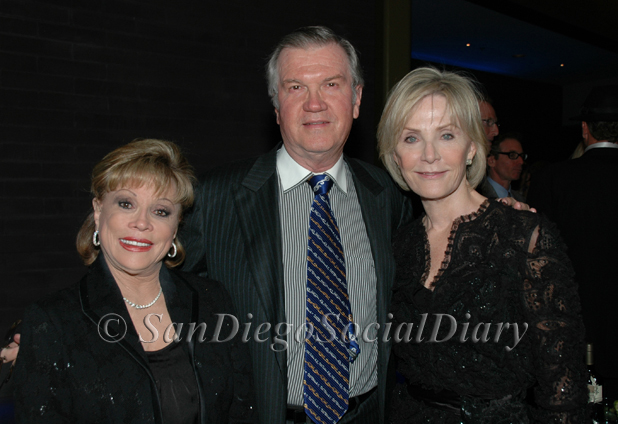 Rusti Bartell with Jerry Pikolysky and Lee Clark
Carol Randolph with Geri Ann Warnke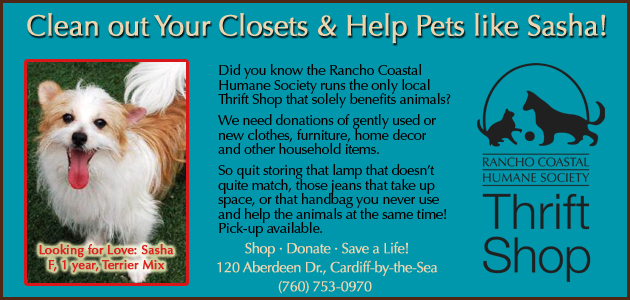 Tom Pazdernik, Kassie Inness, and Tiffany with Jim Sylvester
Sheryl White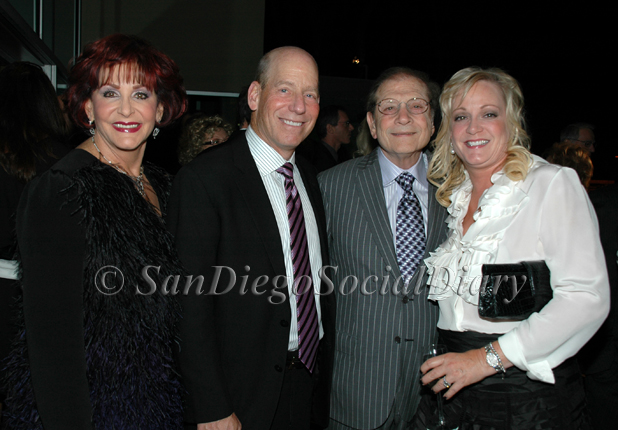 Strauss Family members, Iris Strauss with her son Steve Strauss, her husband Matt Strauss, and her daughter-in-law Lise Wilson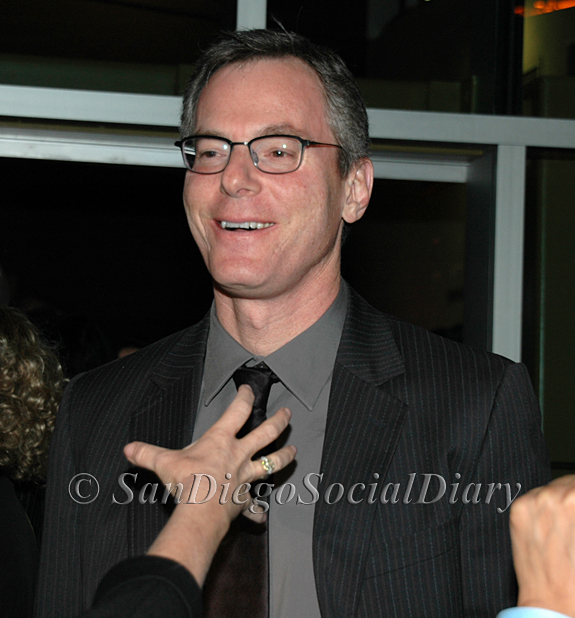 Paul Jacobs listening to an exuberant guest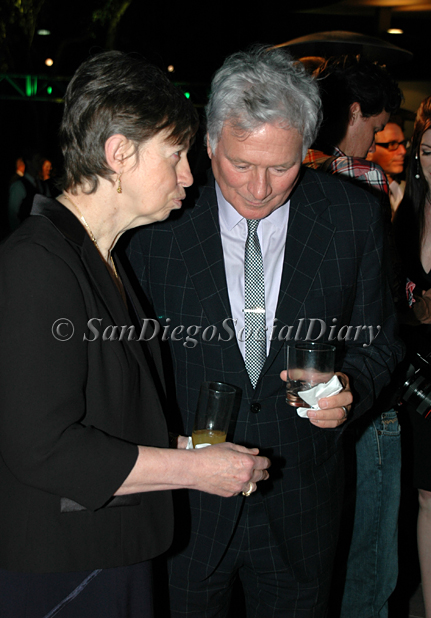 UCSD Chancellor Marye Anne Fox with CONNECT'S Duane Roth
Follow us on Twitter twitter.com/SocialDiaryMag
Follow us on Facebook facebook.com/#!/margo.schwab
More Social Diary Event Coverage ....HOME
reported and photographed by Margo Schwab
publishing support by Scott Johnston
Please join us for fun informative updates on Twitter and Facebook

The Town Gossip
Kima is putting together her team of supporters.... please inquire about the fun pre-event parties she will be hosting!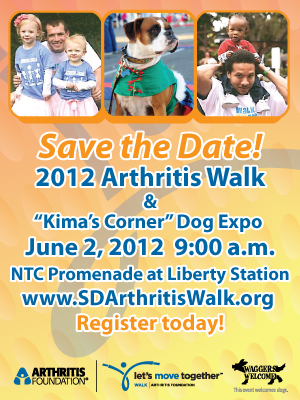 Email Commentary to be added
email SocialDiaryMagazine@Gmail.Com
* Margo Schwab, MBA, more formally known as Margaret E. Schwab, has produced, written, interviewed and photographed for various media organizations since 1989. Schwab attended Holton Arms School, La Jolla Country Day School and La Jolla High School. Schwab has a B.A. from Scripps College, spent a business internship with S.A.I.C., Science Applications International Corporation, and earned a Masters of Business degree, M.B.A., from the University of San Diego by way of Claremont Graduate School . Schwab additionally took college courses from Harvard University, and Syracuse University. Schwab volunteers for numerous charity organizations. She also continues to support animal organizations and the prevention of people and animal abuse. Schwab is the editor and co-owner of The Social Diary.
Margo Schwab and Scott Johnston of The Social Diary Magazine are pleased to announce a partnerships with the San Diego Humane Society and SD METRO Magazine. They have also partnered with Country Friends and the San Diego American Heart Association and the Arthritis Foundation.
Margo Schwab and Scott Johnston are both members of the La Jolla Beach & Tennis Club (Margo Schwab since 1974) and both are now members of the University Club and its worldwide ClubCorp Compass Society. Margo Schwab and Scott Johnston are Police Press credentialed by the Chief of Police, William Lansdowne.
San Diego's The Social Diary would like to say a special thank you to our advertisers.
Eclat Catering and Home Delivery by Chef Athanasia Ampelas
Helen Woodward Animal Center sponsored by Taylor Miller
Navy Seals Foundation
Margaret's Cleaners
H. Moradi Estate and Fine Jewelry on Prospect Street
San Diego Food Bank
The Arthritis Foundation San Diego County
Nicole Miller at The Forum
San Diego Public Library Foundation
Rancho Coastal Humane Society
San Diego Humane Society
Heinz Geitz Autohaus
Estate and Business Attorney John Smaha
Bowers Fine Jewelry
San Diego Opera
Animal Fashion by Jordan
Juelerie by Pamela Pogue
The Museum of Contemporary Art San Diego
Giuseppe Restaurants and Fine Catering
The University Club Atop Symphony Towers and ClubCorp
WineSellar & Brasserie - featuring the Gary Parker Wine Club
Cafe Milano on Pearl Street La Jolla
Extreme Pizza in La Jolla
The Animal Hospital of La Jolla
Eugene Ladopoulos of Mistra Estates Olive Oil
Warning ** photos, video and writing on this site are the
2012 copyright, all rights reserved, of The Social Diary LLC and its subsidiaries including San Diego Diario Sociales - Su Conexión Con la Sociedad, no reproduction of any part or parts is allowed without written permission by Social Diary Magazine