7928 Ivanhoe, La Jolla * 858-805-5062 * www.purebarre.com

2nd Annual La Jolla Pet Parade - A lot to Bark About!
reported by
La Jolla Pet Parade Judges Kima Schwab-Johston and her mother, Margo Schwab
La Jolla was the place to be May 23rd, 2010. It was the 2nd Annual La Jolla Pet Parade and it had tongues and tails wagging!
There short hair, fluffy sorts and stylish ones.... that would be the two legged and four legged kind!
Among the mix were Mary Drake, she had Sofia and her rescue dog Serafina with her. Also there were Jenifer Broomberg with her fancy Poodles, Jemima Dutra with her French Bulldog Fifi, Fifi and Jemima won the best look alike category for their matching polka dot outfits by Jemima herself, Didi Silverstone, that's actress Alicia Silverstone's mother, and the judges.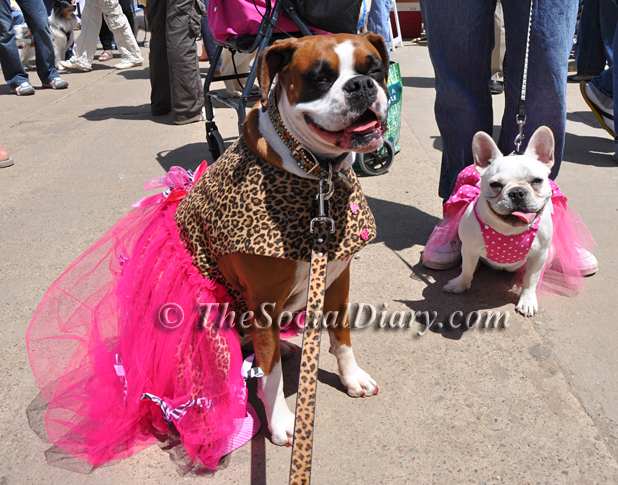 Kima and Fifi in Jemima Dutra Designs!
The judges were Virginia De Generes, she's the step-mother of comedian and talk show host Ellen De Generes, DJ Coe Lewis of KGB, Nancy Miller of La Jolla Kiwanis, voice artist Lani Minella, and Kima and Margo Schwab.
Kima would like you to know that she was adopted.... and then immediately spayed!
More there enjoying sniffs, paw shakes and face kisses were Lee Clark, her company YourManifest.com benefits animals, Jeremy the hairdresser, Sally Bucko with her pretty pooch, Andrea Muir from the Arthritis Foundation, Dog Zenergy's Doggie and Me Boot Camp representatives, big wave surfer and event Grand Marshall Scott Chandler along with his surfing pooch, some very popular people from MyPerfectPet.net because of their fresh frozen food for dogs, and some very adoptable Pugs, and other cool dogs from rescue groups like Chula Vista and more.... boy they were cute!
And in need.
That's why Co-Chairs for this event, Nancy Warwick of Warwick's bookstore, Janet McCulley of Muttropolis and Candy Schuman, the Volunteer Executive of SNAP put together this dog gone fun event!
An estimated $12,000 was raised for SNAP at the pet parade which will immensely help their goal to educate people about animal abuse, neglect, abandonment as well as the importance of spay and neuter.
Something cheered on by dogs Herbie, Port, Paxon, Sierra, PT, Lucia, Daisy, Frank, Armand, Babette, Truffles, Serafina, Fifi, Roxy, Bello, Louie, Poppy, Baby, Harley, Scooter and more. They all helped educate their 2 legged friends that 4 legged friends need a helping paw.
By the way, SNAP is one of 3 honorees and beneficiaries of the Petco Foundation's Gala this Saturday June 5th. The other 2 honorees are the Police Canine Unit and PAWS.
Candy Schuman of SNAP states there are "wonderful success stories thanks to the combined efforts of shelter staff, SNAP volunteers, caring vets and others in the community who help - like the PETCO Foundation, Muttropolis, My Perfect Pet fresh frozen foods (myperfectpet.net) Ark Antiques, City Dog, Howlistic, Warwicks, Jen Petit and Fuzzle - just to name a few." And she indicated the importance of medical donations too. "Broken legs are expensive ($1500 or so) even with a 50% discount. One broken legs is about 8 adoptions at $175 each - and many of those also incurred some cost for dentals (often needed as we take quite a few small, older dogs), eye exams, blood work, etc."



To learn more about how you can lend a paw, please visit www.snap-sandiego.org
Please enjoy the photos.
Be advised strictly no downloading of photos. Please email purchase requests of photos you are in.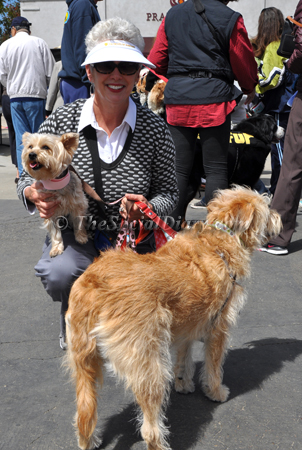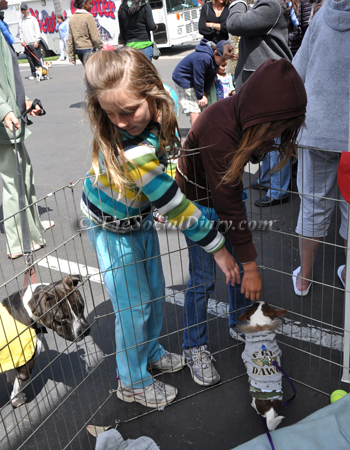 advertisements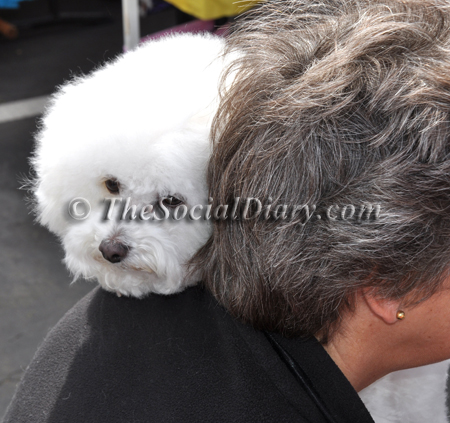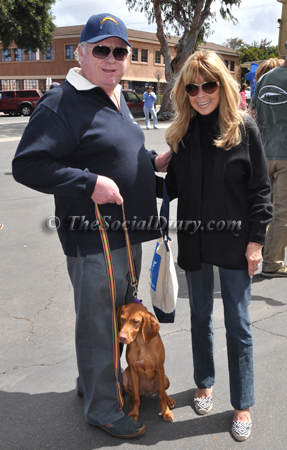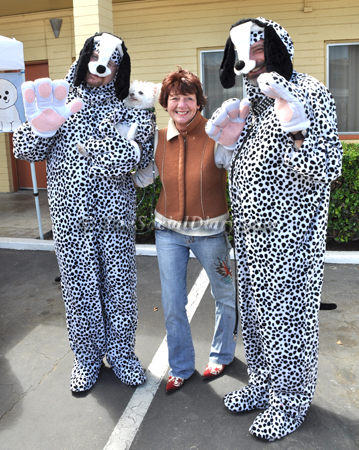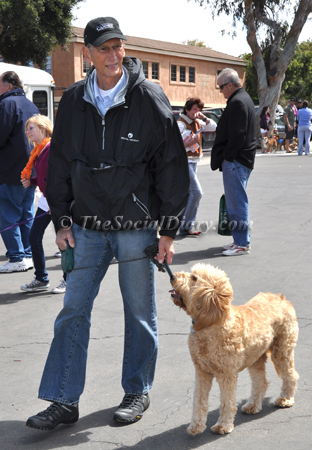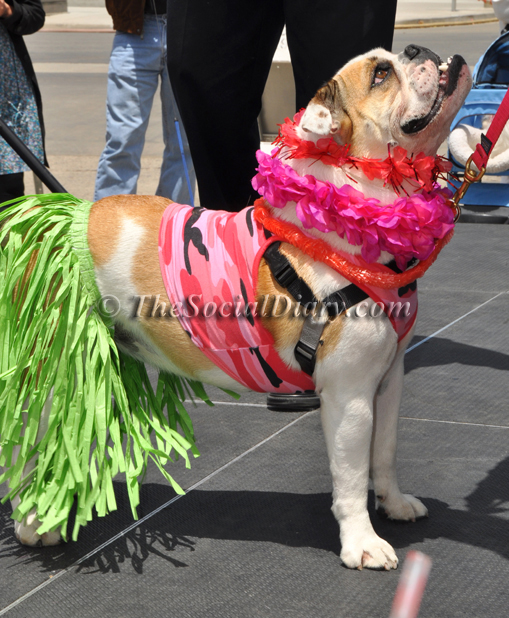 advertisement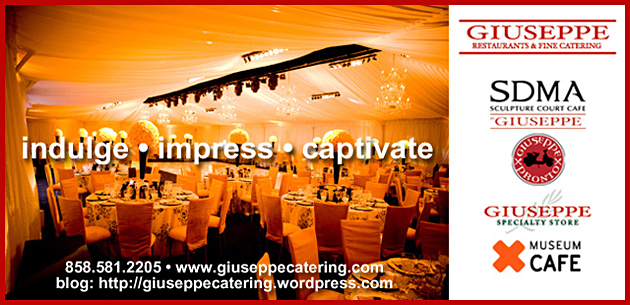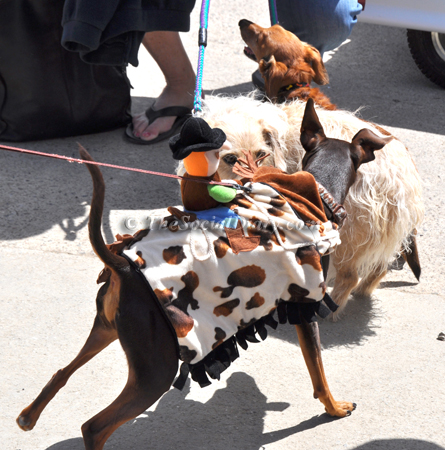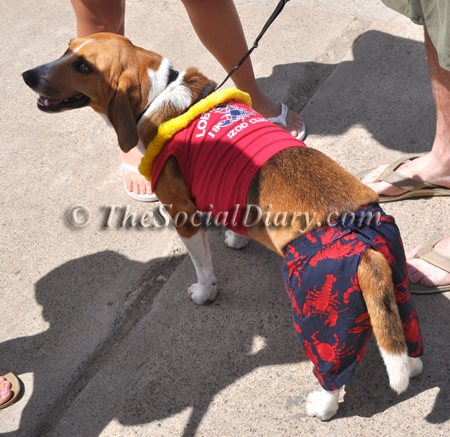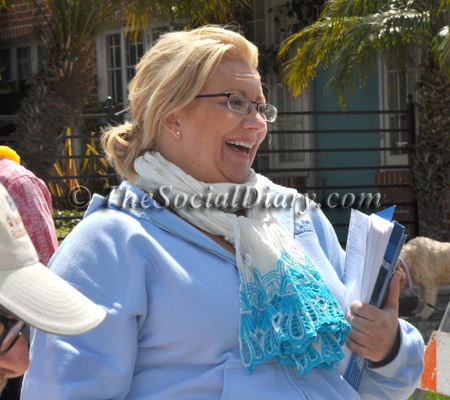 advertisement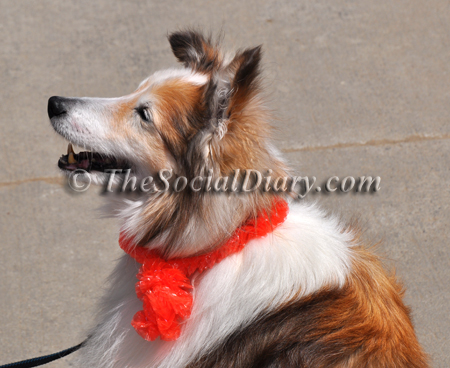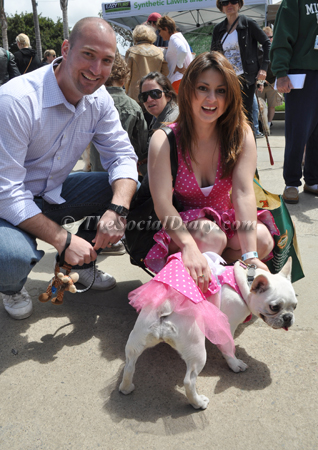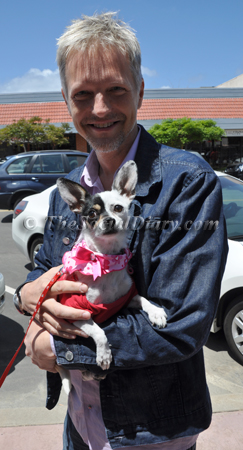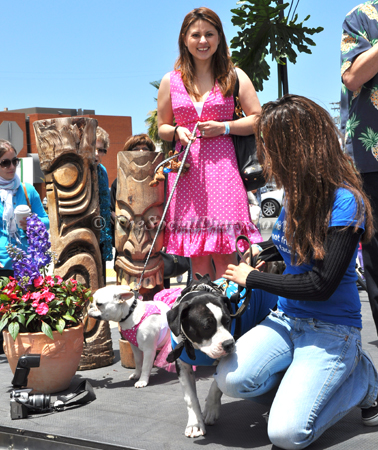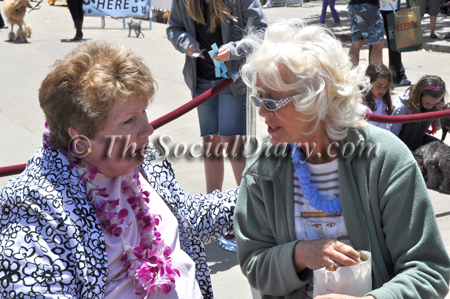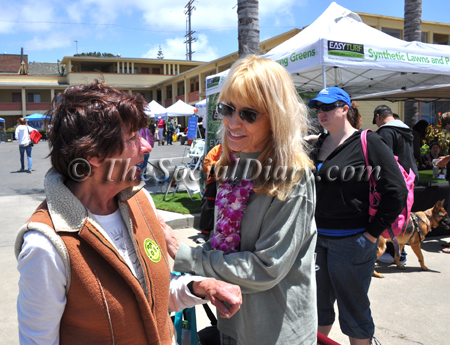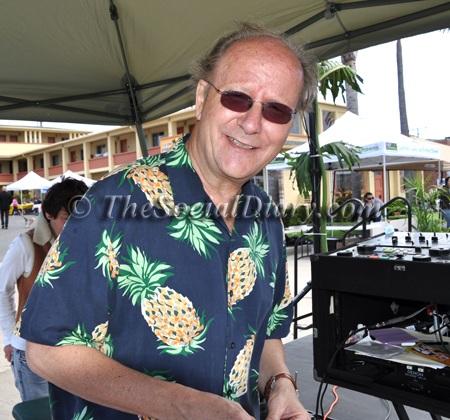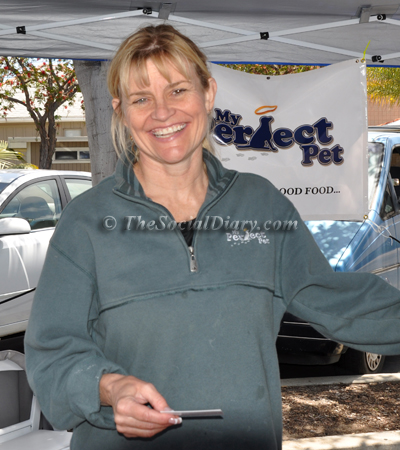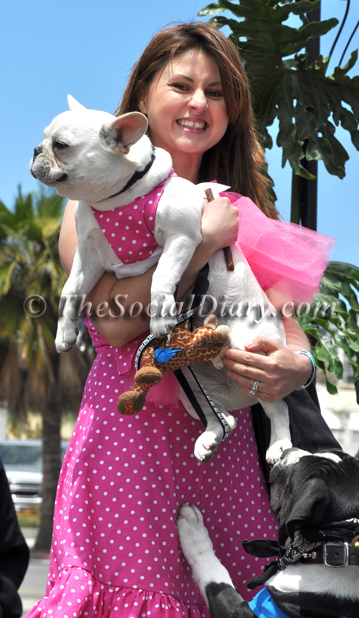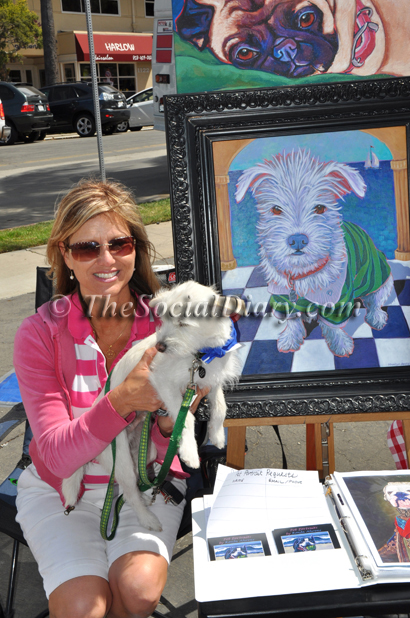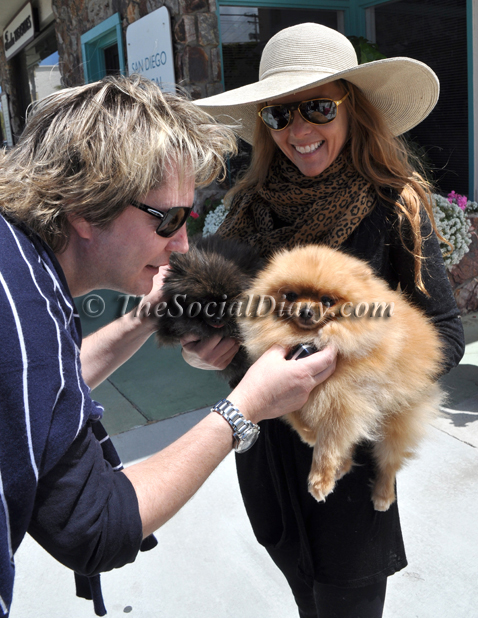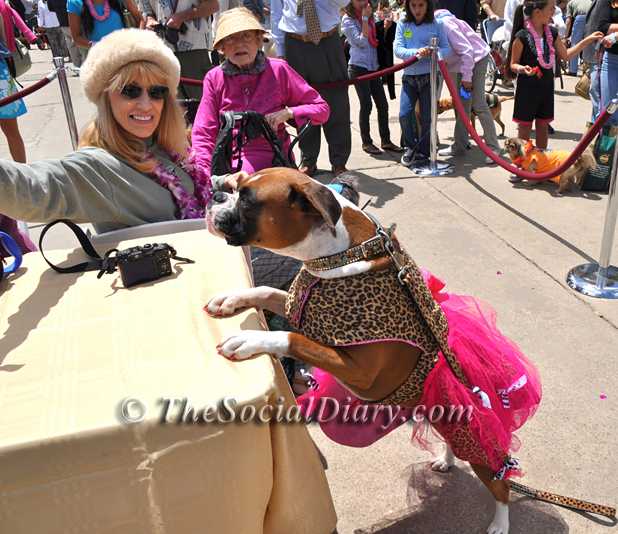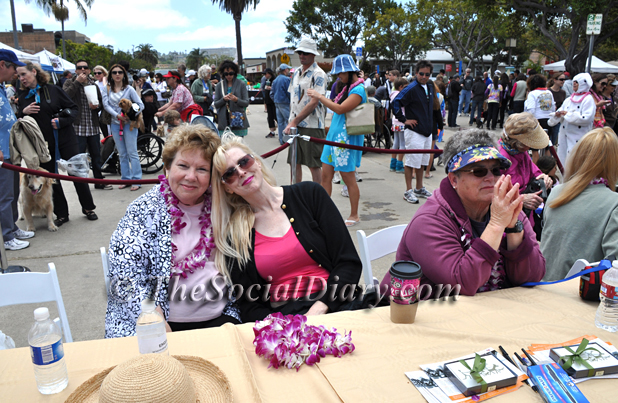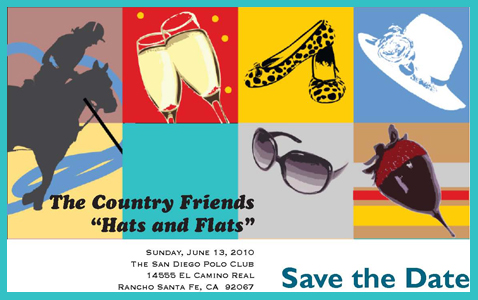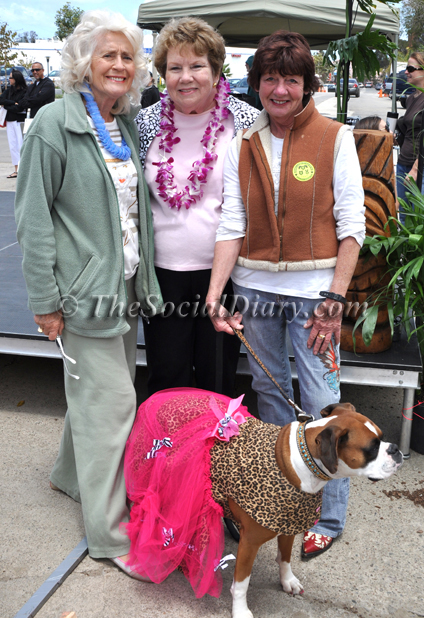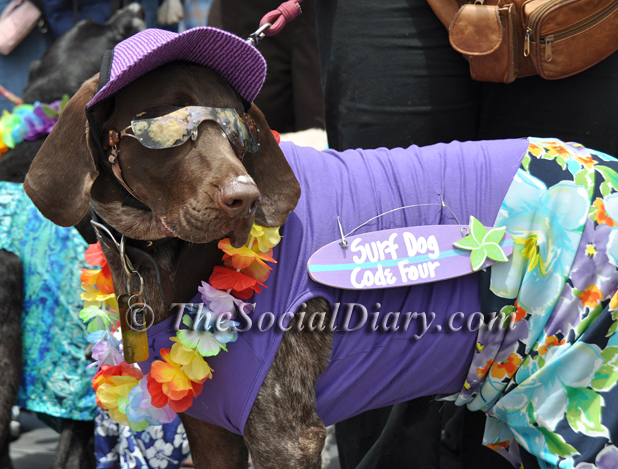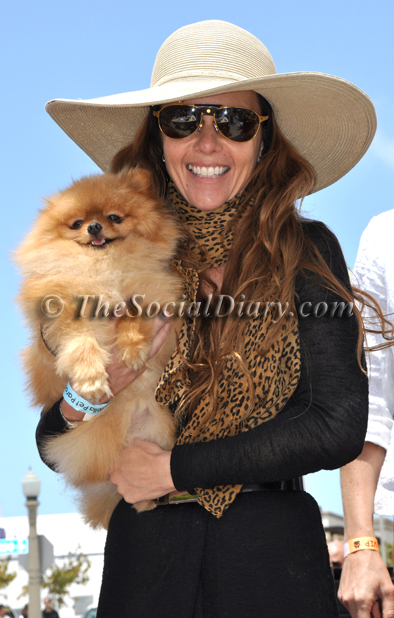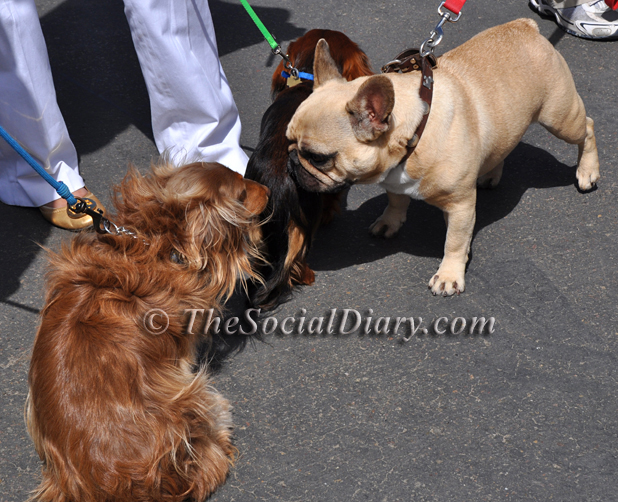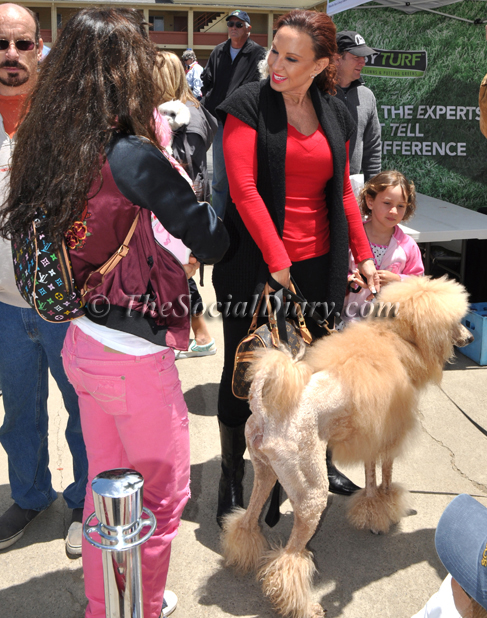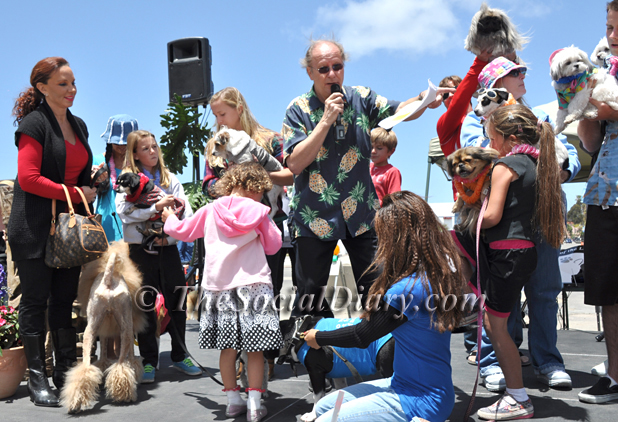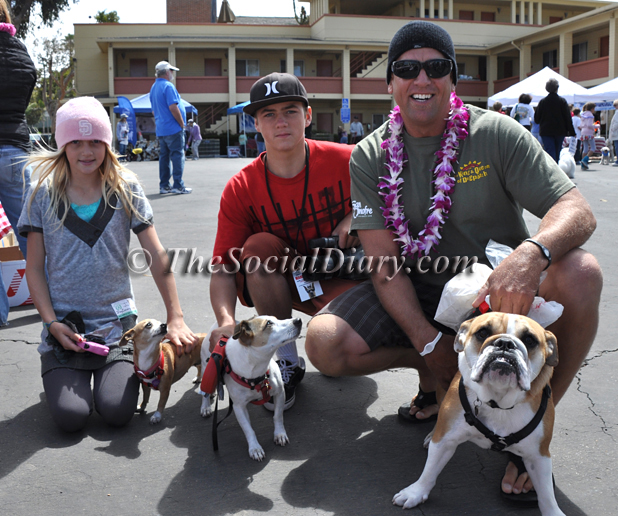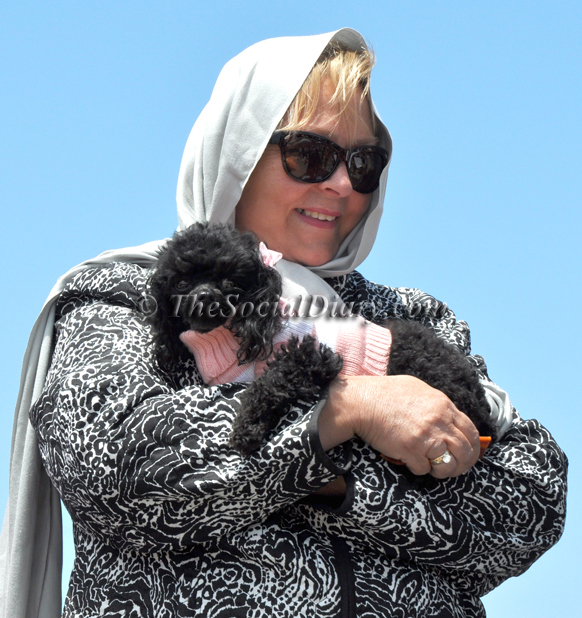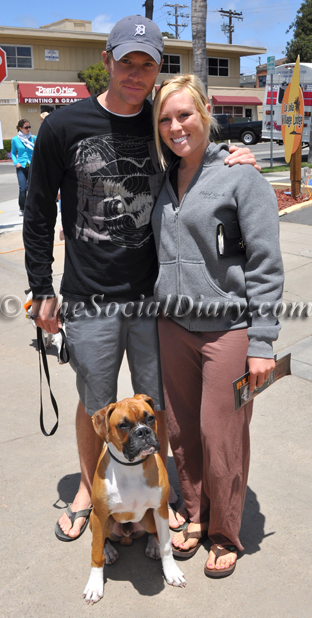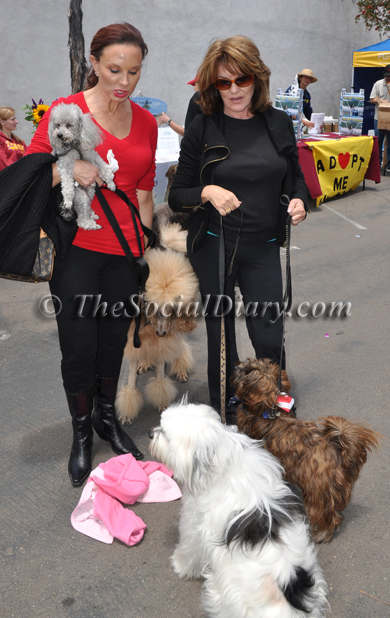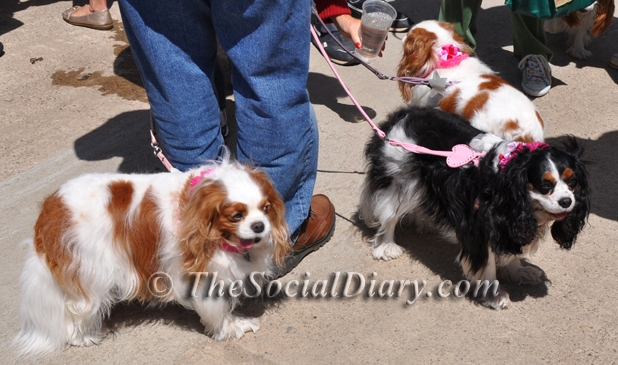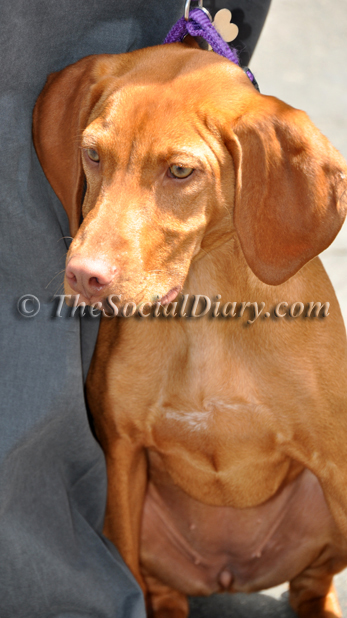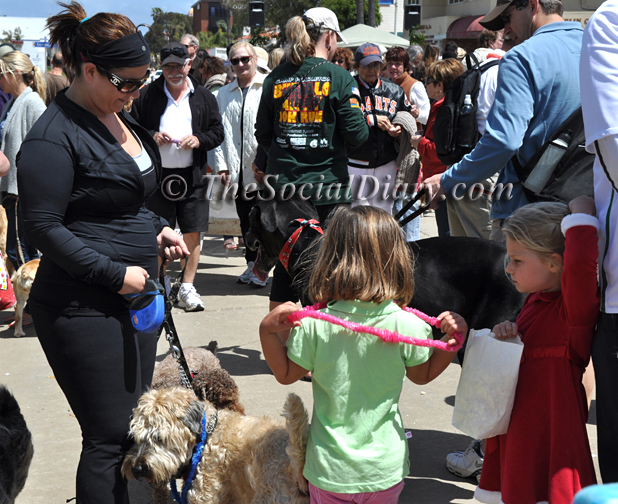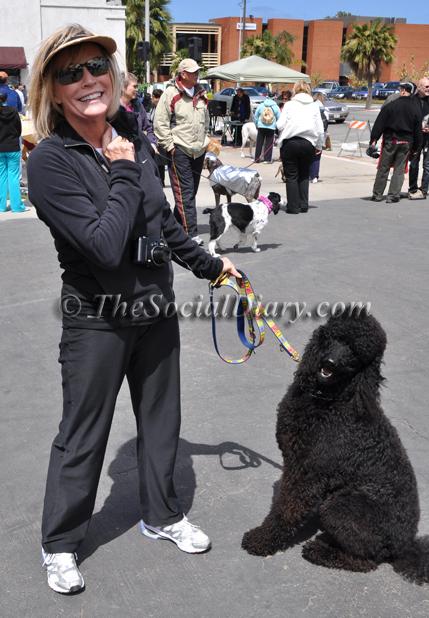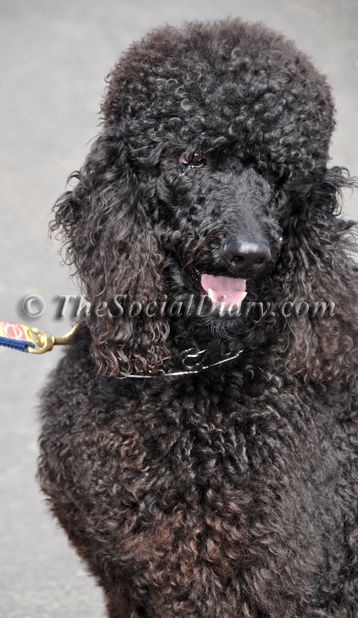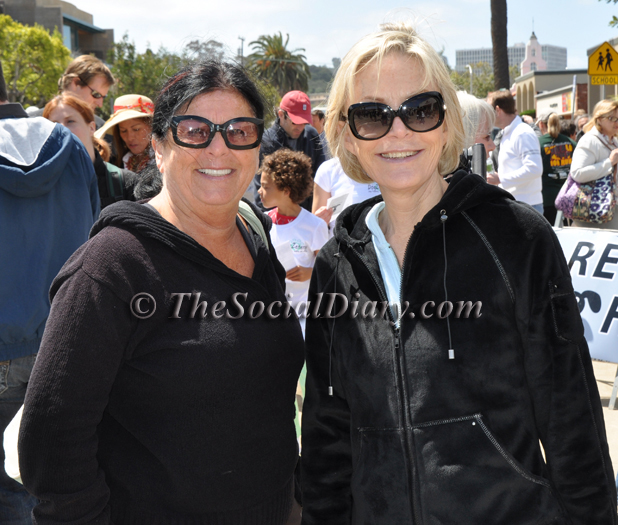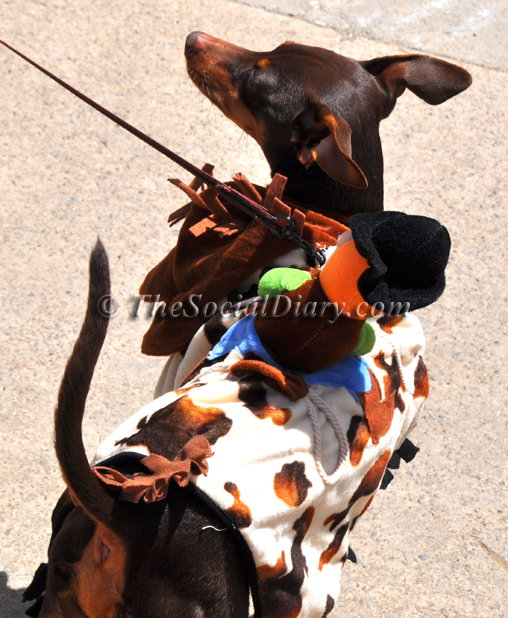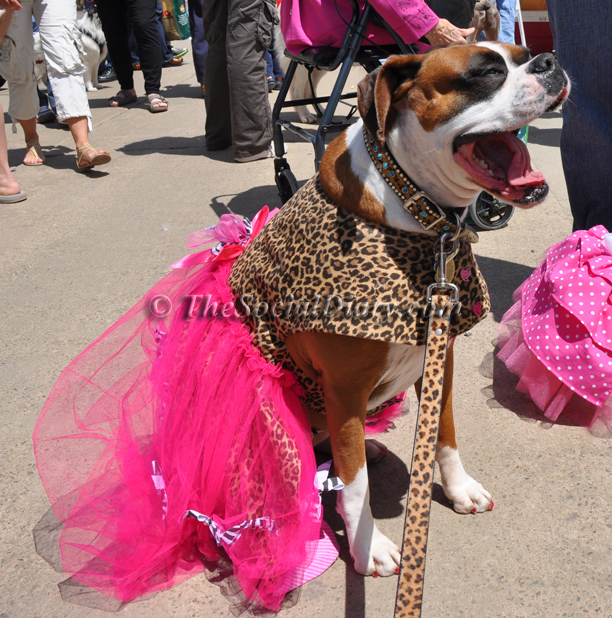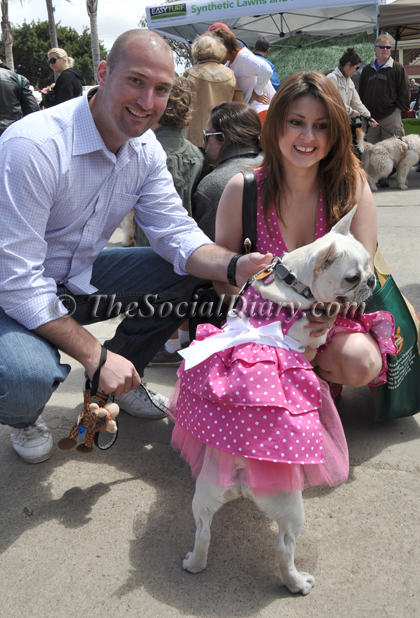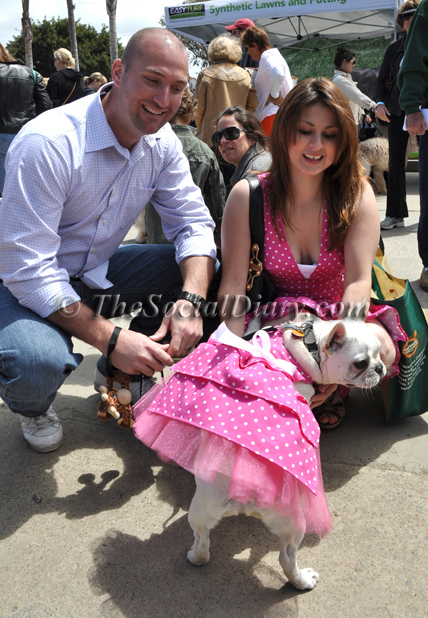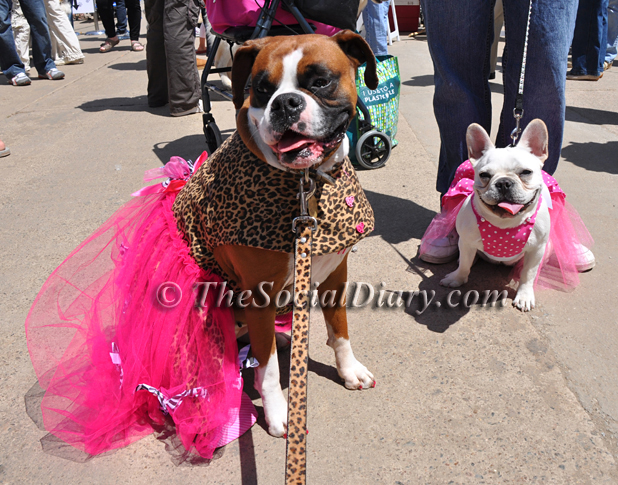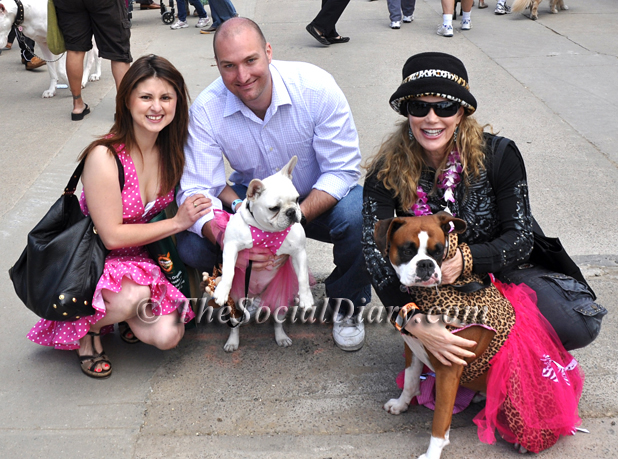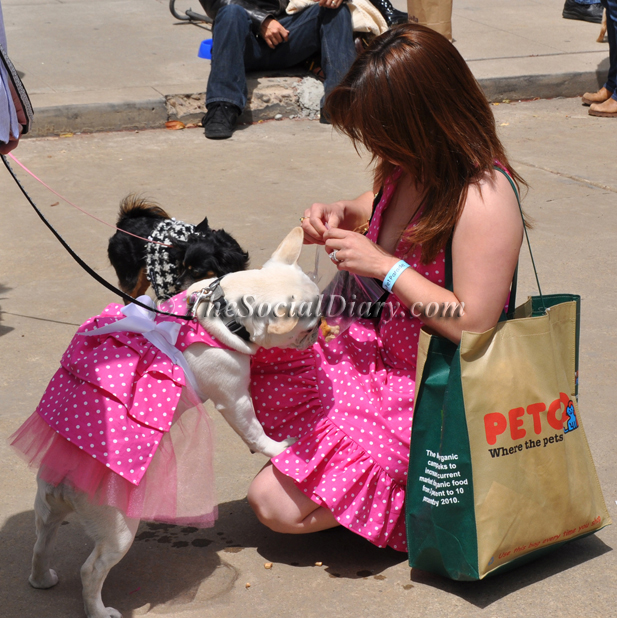 To learn more about how you can lend a paw, please visit www.snap-sandiego.org
p.s. - Foster and permanent homes greatly needed!!
reported by Kima Schwab-Johnston and Margo Schwab
photoshopped by Scott Johnston
Please join us for fun informative updates on Twitter and Facebook

The Buzz
Kima is leading the way for the Arthritis Walk June 5th.... !!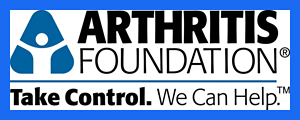 Kima says thank you for your support!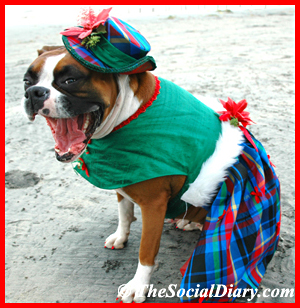 __________________________________________________________________

____________________________________________________________
Photoshopping and Photography Services
Photos on this website available if it is of you
available by The Social Diary
~ 619-384-7333
email TheSocialDiary.com
_______________________________________________________________
Email Commentary to be added
* Margo Schwab, more formally known as Margaret E. Schwab, has produced, written, interviewed and photographed for various media organizations since 1989. Schwab attended Holton Arms School, La Jolla Country Day School and La Jolla High School. Schwab has a B.A. from Scripps College, spent a business internship with S.A.I.C., Science Applications International Corporation, and earned a Masters of Business degree, M.B.A., from the University of San Diego by way of Claremont Graduate School . Schwab additionally took college courses from Harvard University, and Syracuse University. Schwab volunteers for numerous charity organizations. She also continues to support animal organizations and the prevention of people and animal abuse. Schwab is the editor of The Social Diary.
Margo Schwab and Scott Johnston of The Social Diary are pleased to announce partnerships with the Arthritis Foundation of San Diego County, Country Friends, the San Diego American Heart Association, and the San Diego Humane Society.
Margo Schwab and Scott Johnston are both members of the La Jolla Beach & Tennis Club (Margo Schwab since 1974) and both will be new members of the University Club.
San Diego's The Social Diary would like to say a special thank you to our advertisers.
Valerie and Harry Cooper supporting the San Diego Opera
Valerie and Harry Cooper supporting The Museum of Contemporary Art San Diego
Giuseppe Restaurants and Fine Catering
Your Manifest of YourManifest.com
Judith C. Harris, Blair Harris, and Robert Singer, MD supporting the
Dian Fossey Gorrilla Fund International
Old Globe Theatre
Rancho Coastal Humane Society
Lisa Shapiro of Pure Barre La Jolla
Dr. Laurie Marker of The Cheetah Conservation Fund
H. Moradi Fine Jewelers on Prospect Street in La Jolla
Pamela Pogue of Juelerie
Kary Favish of the Worth Collection
Diana Cavagnaro of Designer Millinery
Jordan of Jordan Art Couture and Animal Fashions by Jordan
Lizz Russell of The Lizz Russell Collection
Gary Parker of WineSellar & Brasserie
Owner and Chef Pasquale of Cafe Milano
Kevin Smith of Extreme Pizza in La Jolla
Jeremiah Sullivan of Neptunic Sharksuits
Drs. Sue and John Morizi of The Animal Hospital of La Jolla
Eugene Ladopoulos of Mistra Estates Olive Oil
Warning ** photos, video and writing on this site are the
2010 copyright, all rights reserved, of The Social Diary LLC and its subsidiaries.
no reproduction of any part or parts is allowed without written permission by The Social Diary