Patté Awards Applaud Theater Excellence
What started small in size 13 years ago by a petite Emmy winning theatre critic has blossomed to big city status. "It was a thrill to see the community – both theatermakers and theaterlovers -- gathered together to celebrate the enormous talent among us. It was a great night, filled with heart and passion" said event founder Pat Launer. "From sending out certificates from my computer, to a tiny event at Karl Strauss Brewery, to a sold-out, 450-person glitz-and-glam gala. It's a testimony to how terrific the theater community is in San Diego, and how widely embraced they are by the theater-loving community at large. It's a great opportunity for everyone to come together and celebrate the impressive array of local talent."
And celebrate they did at the Westin Gaslamp Quarter by downtown's Horton Plaza.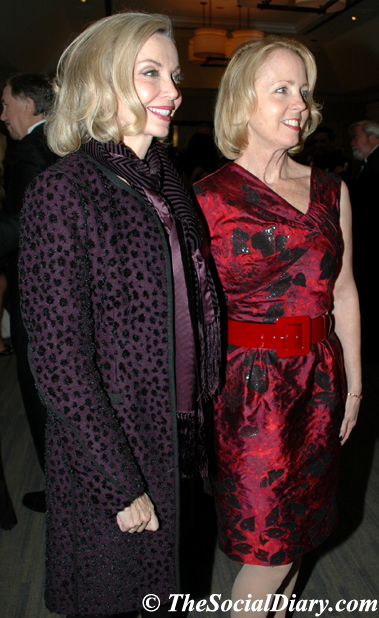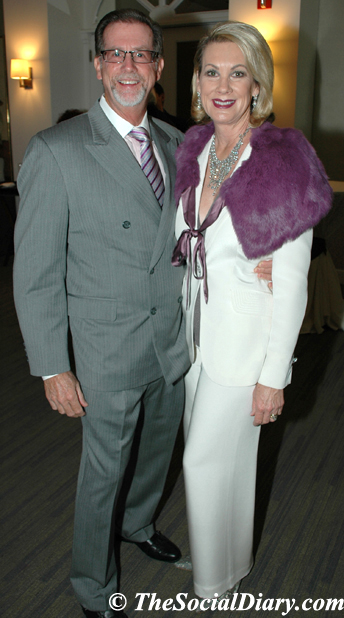 Karen Cohn and Sheryl White ** Honorary Chairs Dr. Steven Wheeler and Lynne Wheeler
There was a VIP reception serving up bubbly and theatre conversation by Patté Awards' sponsors. Among the mix there were Chuck Hansen from Viejas Casino, Sally B. Thornton (husband John regretfully is recuperating from knee surgery issues), Julie and Jay Sarno, honorary chairs Lynne and Steve Wheeler, and patron supporter Karen Cohn.
More supporting the evening included Colette and Ivor Royston, she's the Chairman for Arts and Culture in San Diego, Cinda Lucas, Elaine Lipinsky, Dr. Marianne McDonald, Ann and Al Schlegel, and Kitty Kaufman.
The evening continued with dinner, salmon or steak, and a tremendous array of theatre performances.
"It was a wonderful night to see all the local artists and actors receive recognition for their exceptional work in theatre from the past year!" said Karen Cohn. "Everyone knows one another and loves coming together to cheer each other on. Patti does a very loving and professional job handing out all those local theatre awards and everyone is applauding their fellow artists. And it was nice to see the local volunteer ushers receive an award, they serve all the non-profit theaters in town and save thousands of dollars for the community. What a warm and supportive evening for all the local artist talent!"
Theater angels Sheryl and Harvey White were there too. "Harvey and I were really impressed with the entertainment which included a scene from "The King and I", a song by the Ira Aldridge Rep Players and "42nd Street" tap dancers" remarked Sheryl. "Wow, they were all so talented and Pat Launer was very entertaining also (she always is!). We really had a nice evening!"
The evening had some fashionable glamour to it too. Karen Cohn wore a Dolce and Gabbana dress, Sheryl White wore Oscar de la Renta and 4 inch Christian Louboutin's which put her just over 6 feet tall, and Pat Launer was coifed in her trademark curls reminiscent of another era.
More there included J.J. Bailey and Jessica Wheeler (Jessica grew up performing on the stage), Dea and Oxborn Hurston, Dr. Joyce Gattas, Barbara Bry and Neil Senturia, Arlene and Richard Esgate, Judi Sheppard Missett and Jack Missett, and Patti and Coop Cooprider (that's a real name and his stage name).
Among the awardees was Alexis Montes, 16 of the Preuss School. Alexis was the recipient of the 3rd annual Patté Scholarship named the Dea and Osborn Hurston Award for a Promising Young Theatermaker. The award was established in honor of Dr. Floyd Gaffney who is considered the father of African American theater in San Diego.
Honorary chair Lynne Wheeler had this perspective and information. "Steve and I were so proud to be a part of the Patté Awards this year. I loved seeing our San Diego actors honored and the production numbers were fabulous. Thank you again to Pat Launer, Julie Sarno and Viejas for another great show. The Patté Awards show will air on KPBS Friday, Feb. 12th at 8pm and Saturday, Feb. 13th at 7pm."
If you wish to purchase photos, please email your inquiry. No downloading of photos without express written permission by The Social Diary thank you.
advertisement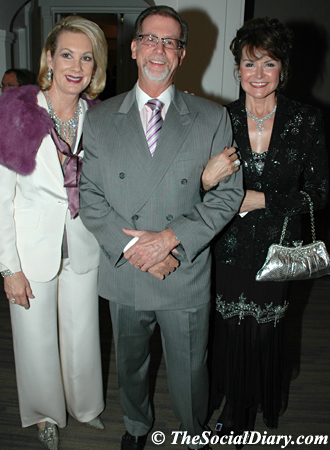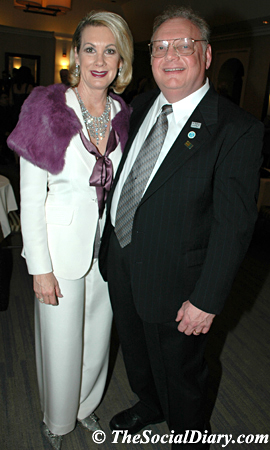 Lynne and Steve Wheeler with Arlene Esgate ** Lynne Wheeler with Jay Sarno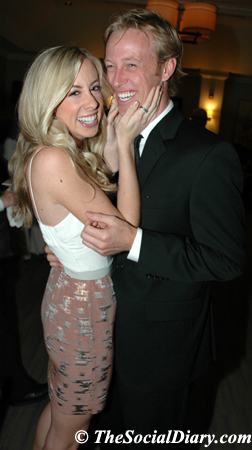 Jessica Wheeler with J.J. Bailey ** Harvey White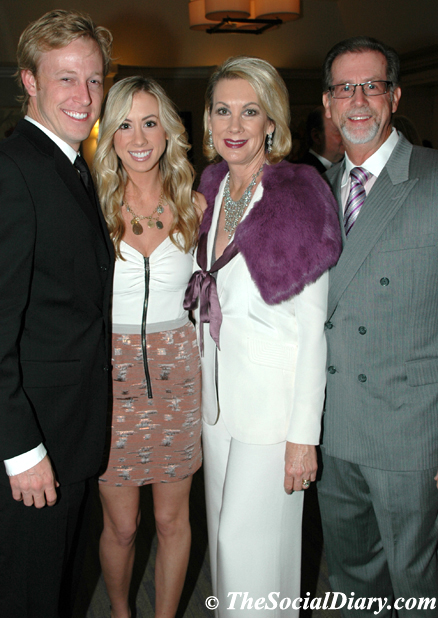 J.J. Bailey and Jessica Wheeler with Lynne and Steve Wheeler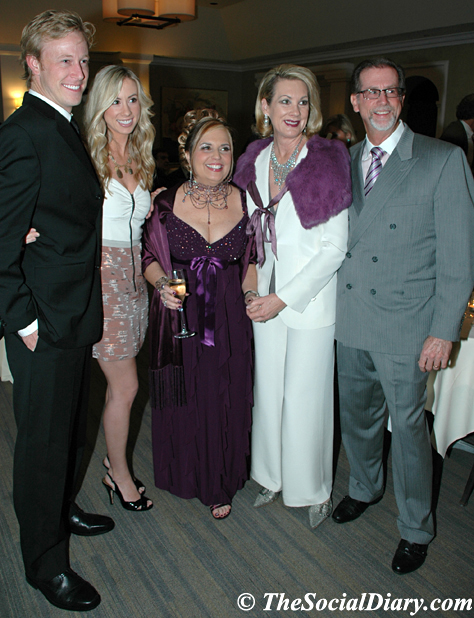 J.J. Bailey and Jessica Wheeler with Event Founder Pat Launer and Lynne and Steve Wheeler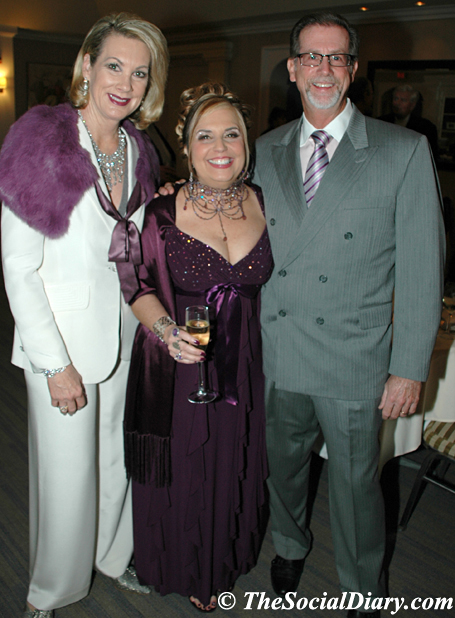 Lynne Wheeler with Pat Launer and Steve Wheeler ** Chuck Hansen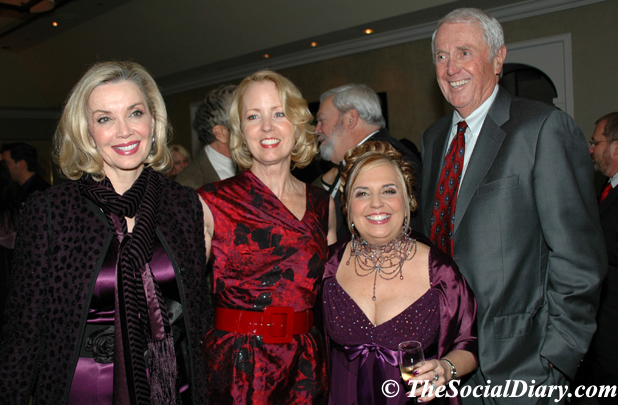 Karen Cohn with Sheryl White, Pat Launer and Harvey White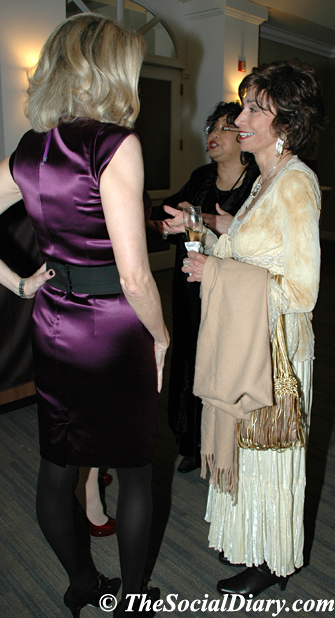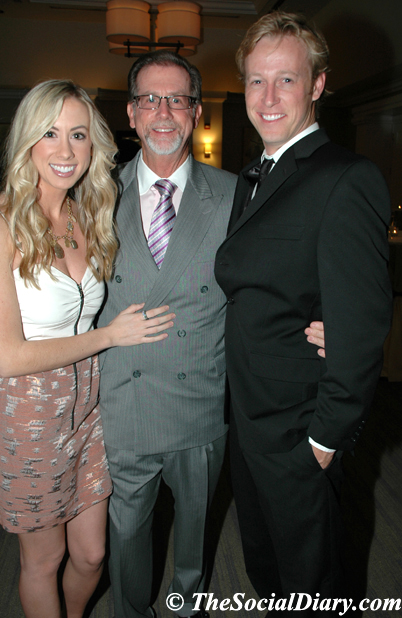 Karen Cohn with Dr. Joyce Gattas ** Jessica Wheeler with her father Steve Wheeler and J.J. Bailey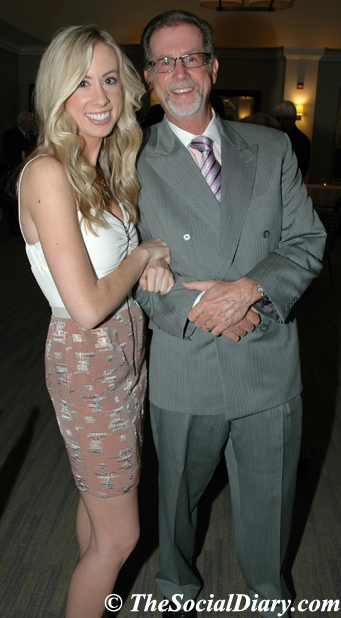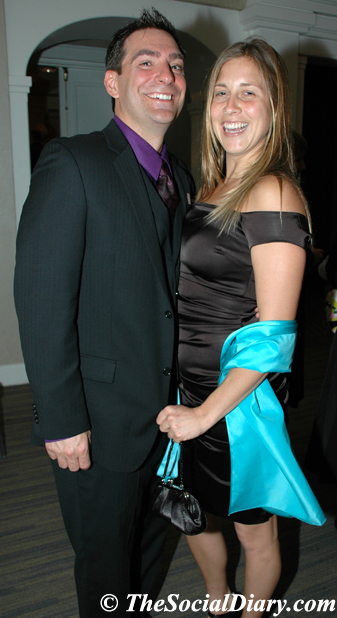 Jessica Wheeler and Steve Wheeler ** Mike Rovatsos with Myia Lyon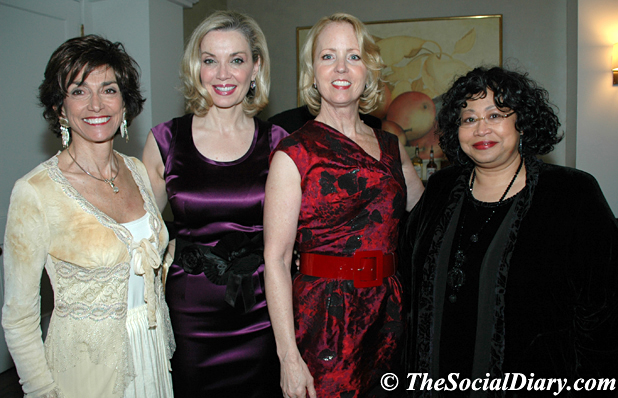 Dr. Joyce Gattas with Karen Cohn, Sheryl White and Dea Hurston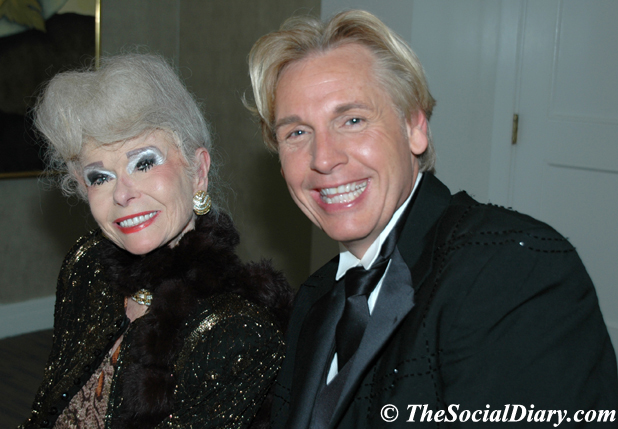 Sally B. Thornton with Leonard Simpson
To learn more about please visit www.patteproductions.com
reported by Margo Schwab
photoshopped by Scott Johnston
The Buzz

____________________________________________________________
Photoshopping and Photography Services
Photos on this website available if it is of you
available by The Social Diary
~ 619-384-7333
email TheSocialDiary.com
_______________________________________________________________
Email Commentary to be added
email editor@thesocialdiary.com
Thanks for your coverage of the event and helping bring awareness to BBBS of San Diego. - John Frager
* Margo Schwab, more formally known as Margaret E. Schwab, has produced, written, interviewed and photographed for various media organizations since 1989. Schwab attended Holton Arms School, La Jolla Country Day School and La Jolla High School. Schwab has a B.A. from Scripps College, spent a business internship with S.A.I.C., Science Applications International Corporation, and earned a Masters of Business degree, M.B.A., from the University of San Diego. Schwab additionally took college courses from Harvard University, and Syracuse University. Schwab volunteers for numerous charity organizations. She also continues to support animal organizations and the prevention of people and animal abuse. Schwab is the editor of The Social Diary.
Margo Schwab and Scott Johnston of the Social Diary are pleased to announce partnerships with the San Diego Humane Society, San Diego News Network and now, San Diego Home & Garden Magazine.
San Diego's The Social Diary would like to say a special thank you to our advertisers.
Valerie and Harry Cooper supporting the San Diego Opera
Valerie and Harry Cooper supporting The Museum of Contemporary Art San Diego
Judith C. Harris, Blair Harris, and Robert Singer, MD supporting the
Dian Fossey Gorrilla Fund International
Sammy's Woodfired Pizza
Roppongi Restaurant and Sushi Bar
Mosaic Catering
La Jolla Beach & Tennis Club
La Jolla Shores Hotel
The Shores Restaurant
The Marine Room
Dr. Laurie Marker of The Cheetah Conservation Fund
H. Moradi Fine Jewelers on Prospect Street in La Jolla
Pamela Pogue of Juelerie
Kary Favish of the Worth Collection
Diana Cavagnaro of Designer Millinery
Jordan of Jordan Art Couture and Animal Fashions by Jordan
Lizz Russell of The Lizz Russell Collection
Gary Parker of WineSellar & Brasserie
Owner and Chef Pasquale of Cafe Milano
Alex Gonzalez of Mercedes Benz of San Diego
Kevin Smith of Extreme Pizza in La Jolla
Jeremiah Sullivan of Neptunic Sharksuits
Drs. Sue and John Morizi of The Animal Hospital of La Jolla
Eugene Ladopoulos of Mistra Estates Olive Oil
Warning ** photos, video and writing on this site are the
2009 copyright of The Social Diary LLC and its subsidiaries.
no reproduction of any part or parts is allowed without written permission by The Social Diary