~ The Social Diary ~
~~~~~~~~~~~~~~~~~~~~~~~~~~~~~~~~~~~~~~~~~~~~~~~~~~
And, The Oscar Goes To.....

February 26th, 2007
The Social Diary Columnist & Photographer Margo Schwab
(high resolution photos available by request )
Guests arriving to the Point Loma estate of Evva and Mike Fenison cleared one big security guard, worked the red carpet to mega-flash bulbs and were greeted by the Oscar hostess with the mostest, Evva Fenison.... and her husband Mike Fenison too!
The Fenison estate was decorated with film reels, Oscar statuettes and mingling guests in gowns and tuxedos.
Among the mix were Hannah and Terry Sheldon, Karina Lion and Thom Tullis aka 'Mr. Travel O2,' Bill DeLeeuw with his fresh young date, Matt Shillingburg, Super Hero Scott Johnston as 'Superman,' Margo Schwab as a golden Darryl Hannah in 'Splash,"and 'Marilyn Monroe.'
There were killer Kahlua Martinis, fine wine, and a plethora of Oscar winning dishes including "Fatal Attraction' Rabbit Stew and such.
Matt Shillingburg summed up the night. "A Glorious Parade of well appointed and elegantly dressed guests strolled the "Red Carpet" into the lovely Point Loma Home of Mike & Evva Fenison for their annual Oscar's Gala. Mike & Evva Fenison's Oscar's Gala was so incredible that it made you feel as though you were in the "Kodak Theater" during the Oscar's Presentation and at the "Governor Ball" for all the festivities."
The night went 'Sideways,' and the 'City Slickers' eventually giddy up-ed and went home.... in Ferrari's, Aston Martins and a few Mercedes.
Enjoy the Photos.....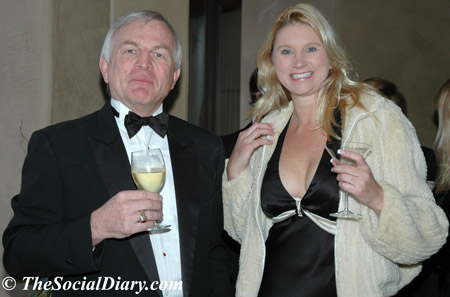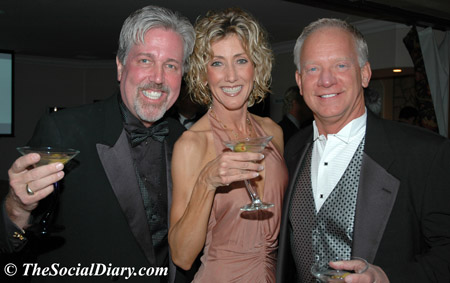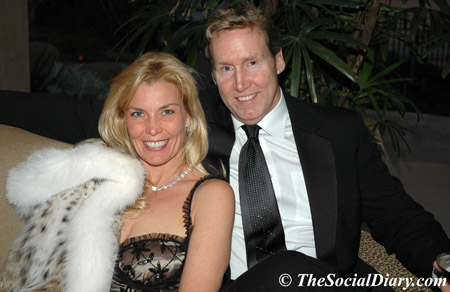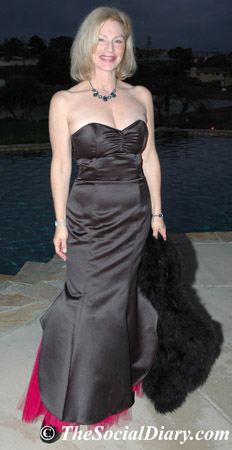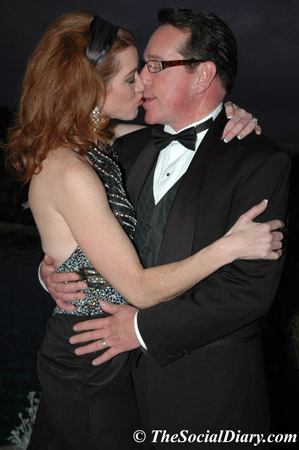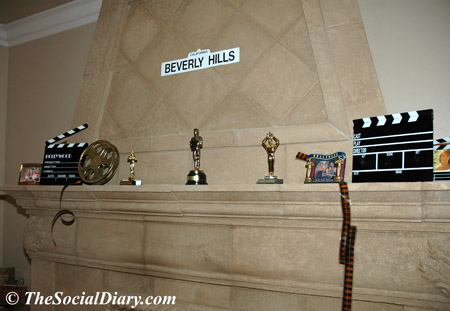 * Margo Schwab has produced, written, interviewed and photographed for various media organizations since 1989. Schwab has a B.A. from Scripps College and a Masters of Business degree, M.B.A., from the University of San Diego. Schwab volunteers for numerous charity organizations. She also continues to lobby for water safety and for family violence mitigation. Schwab is the owner and publisher of The Social Diary. Margo is currently writing a book based on La Jolla.
back to New this Week.....Margo Schwab Archives...... Home
Warning ** photos, video and writing on this site are the
copyright of The Social Diary, San Diego Social Diary, margomargo.com and Margo Schwab.
no reproduction of any part or parts is allowed without written permission by Margo Schwab