~ The Social Diary ~
the on-line magazine covering High Society ..& more
____________________________________________________________
San Diego Upcoming Celebrity Fundraisers for Great Causes

by the Social Diary Columnist David Mirisch
Column #5, February 16th, 2006
Of the 40 fund raising events that I do every year for non-profit
organizations I am happy to say that a number of those are for San Diego
based charities. Here is information on four upcoming spring events that may
interest some of you.
SUNDAY, APRIL 30
Photocharity concert at Humphrey's by the Bay. Headlining will be jazz great
Tommy Castro and local artist Eve Selis. It will be a late afternoon and
early evening of entertainment, food, beverages and a great silent auction.
All proceeds go to The Storefront which is a program of San Diego Youth &
Community Services.
Photocharity has raised over $500,000 in dedicating itself to rescuing San
Diego's homeless youth and empowering them to make better choices about
their life. Over 1,500 teenagers sleep on the streets every night in
downtown San Diego. Let's help them. Go to www.photocharity.com
(pictured here is baseball great Randy Jones with his wife)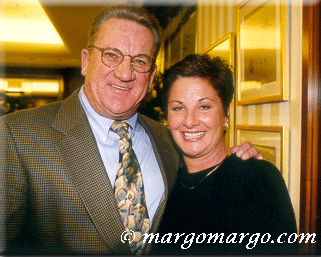 (photo credit - margomargo.com & The Social Diary)
FRIDAY, MAY 12
The Second Annual AME Financial/Mac Kline Celebrity Golf Tournament to
benefit The Children's Heart Foundation will be held at Encinitas Ranch Golf
Course. Entry fee for a great day of golf, lunch, dinner, awards, contests
and 30 celebrities is $250.00. CHF funds the most promising research to
advance the diagnosis, treatment and prevention of congenital heart defects.
America's # 1 birth defect affects every 1 in 100 children born in the
United States. Playing in this year's tournament will be celebrities such as
Fred Lynn, Kurt Bevacqua, Robert Hays, Willie Buchanon, Steve Hegg, Greg
Welch, Jim Weatherley and Pete Shaw. For more news on CHF go to
www.childrensheartfoundation.org. For information on the tournament call
David Mirisch at 760-632-7770.
(pictured here is Marcus Allen)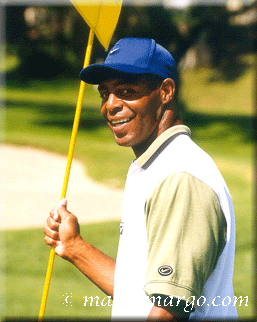 (photo credit - margomargo.com & The Social Diary)
THURSDAY, MAY 18
Ready for a night on the town ? Join The Children's Hospital Auxiliary North
Coast Unit at On Broadway Events Center in downtown San Diego in "Viva Las
Vegas 2006." Over 400 people are expected to attend an evening of blackjack,
music, food, beverages, music, celebrities and Hollywood look-a-likes.
There will be a great silent auction and lots of raffle prizes. All proceeds
from the evening will benefit The Heart Institute of the Children's
Hospital. Event tickets are $125.00 per person.To purchase these tickets you
may go to
www.cha-ncu.org or contact Lisa Black at 760-431-9311.
MONDAY, JUNE 12
The Annual Teen Challenge International Celebrity Golf Tournament will take
place at The Country Club of Rancho Bernardo. Former Padres pitching great
Randy Jones will be joined by entertainer Pat Boone and 34 other celebrities
in a great day of golf. Entry fee is $200.00 which includes golf, cart,
lunch, dinner, awards, contests on the course and a silent auction. Each day
more than 500 young men and women find refuge in Teen Challenge centers
throughout Southern California. They are finding freedom from the addictions
which were destroying their lives and families. For information go to
www.teenchallenge.com/sandiego. For information on the tournament call
Robert Buschman at 619-265-0337.
David Mirisch
David Mirisch Enterprises
735 Fourth Street
Encinitas, California 92024
TEL: 760-632-7770
FAX :760-632-5408
www.davidmirisch.com
* David Mirisch - David Mirisch is a Celebrity Producer (David Mirisch Enterprises) for numerous charitable events. Part of a remarkable Hollywood lineage, Mirisch's family produced "Some Like it Hot,""The Pink Panther Series" and more, for a total of 72 motion pictures, and 24 Academy Awards. Mirisch also discovered Farrah Fawcett. Mirisch's celebrity knowledge is personable and unique. You can reach Mirisch at:
back to New this Week......David Mirisch's Archives...... Home
Warning ** photos, video and writing on this site are the
copyright of the author, The Social Diary, San Diego Social Diary, margomargo.com and Margo Schwab.
no reproduction of any part or parts is allowed without written permission by Margo Schwab