7928 Ivanhoe, La Jolla * 858-805-5062 * www.purebarre.com

Cinco de Mayo 'Mingei Style!'
The Mingei International Museum in Balboa Park celebrated Cinco de Mayo with a globe spanning international flavor May 5th, 2010. The festive fundraiser was themed Mingei Fusion 2.0.
Guests were greeted by the Mariachi Juvenil de San Diego. The music was so terrific that it drew quite a crowd. Nearly 200 guests continued on into the museum for a terrific evening of 'food, fun and entertainment."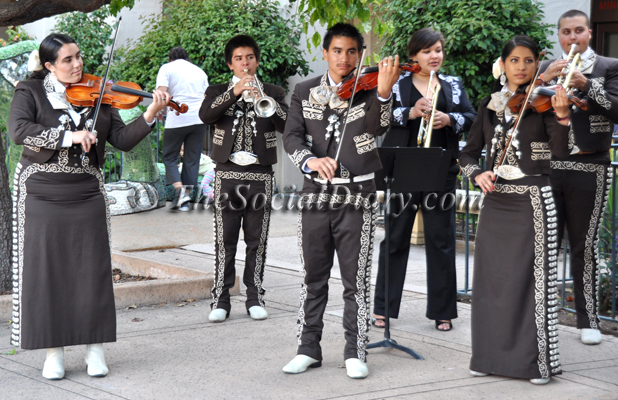 Above and Below, the Mariachi Juvenil de San Diego!
Guests could view the many exhibits while enjoying many tastes from around the world. There was Sushi Affair Caterers representing Japan, Bombay Coast Indian Restaurant for India, Muzita Bistro for Abyssinia, Four Seasons Food/ Doyle Catering for China, Beeker's Catering, Latte Mi Corazon, Gingerlily Bakery, and an assortment of libations.
The entertainment was varied but all was thrilling. Sacha Boutros sang jazz, The Malone Academy of Irish Dance performed, and so did the Tango Alma Dance Ensemble among others.
Guests could have their hands henna'd by Hennasphere, Kevin Viner the popular magician mingled among guests entrancing them with magic, and papel picado the traditional Mexican paper cuts were taught to guests by Maribel Siman-Delucca of Back from Tomboctou.
Among the guests enjoying the international flair were Jeanne Jones and Don Breitenberg (always the first ones there!), sponsors Jean Hahn and Jack Hardy, Gilbert Meza, Ruth and Jim Mulvaney, Gayle Tejada, Lien and Duc Nguyen, Taylur and Louie Nguyen Larry Poteet, sponsor Frances Hamilton White, Joselle Spinoza, Lori Walton, Nancy Vaughan, Jody Wright, Patti and Coop Cooprider, and there in spirit, Audrey Geisel.
Audrey couldn't make it that evening but her generosity did!
Rob Sidner the Director of the Mingei summed up the evening. "It was one of the best parties of the year with a wonderful mix of longtime and new friends."
Indeed it was!
"The Mngei International Museum features Southern California's largest collection of mingei - art of the people. The store, The Collectors' Gallery, features handmade gifts from around the world."
Please enjoy the photos.
Be advised strictly no downloading of photos. Please email purchase requests of photos you are in.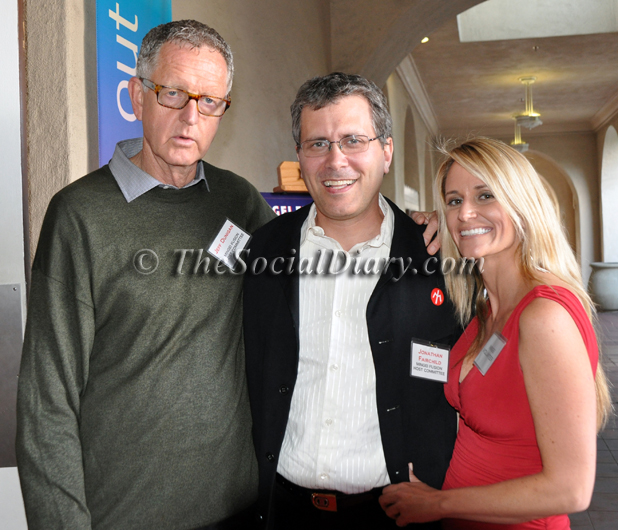 Jeffrey Dunigan with Jonathan Fairchild and a terrific Mingei Volunteer!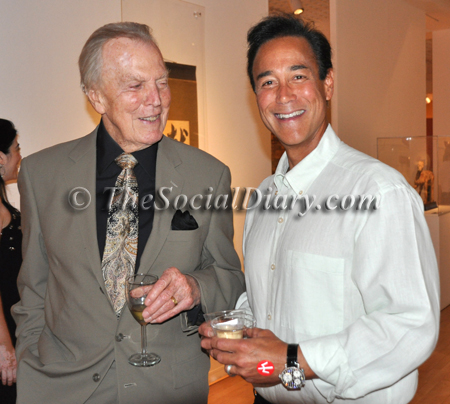 Don Breitenberg and Scott Johnston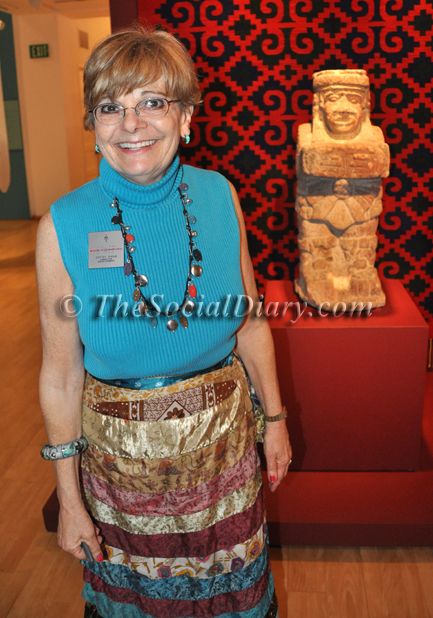 Cathy Sang, Director of Development for the Mingei Museum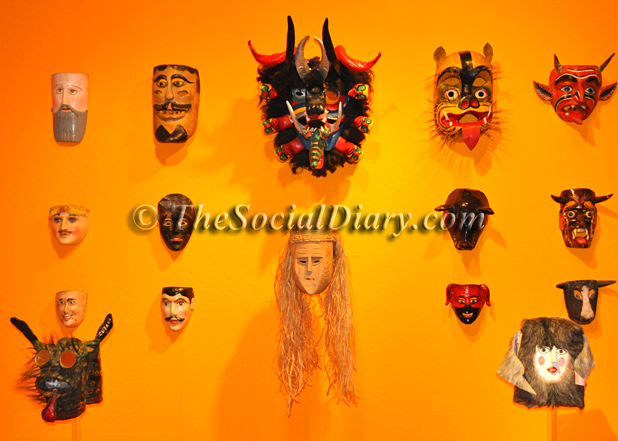 A wall of intriguing masks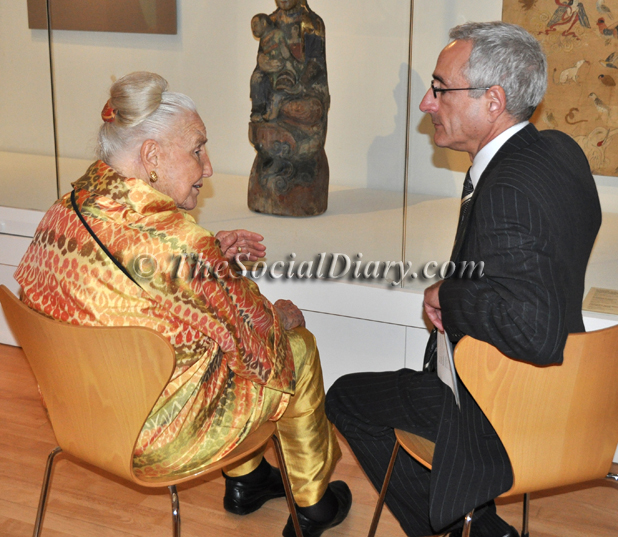 Martha Longenecker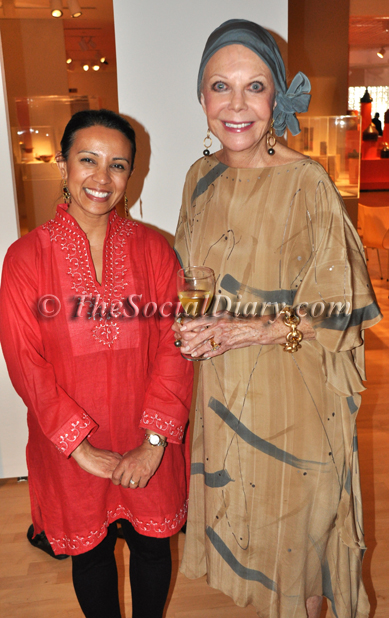 An artist from Hennisphere.com with Jeanne Jones
advertisement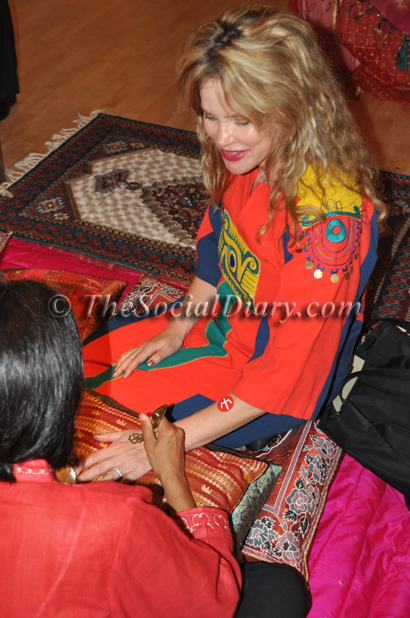 Above and below, M getting 'henna'd for the first time!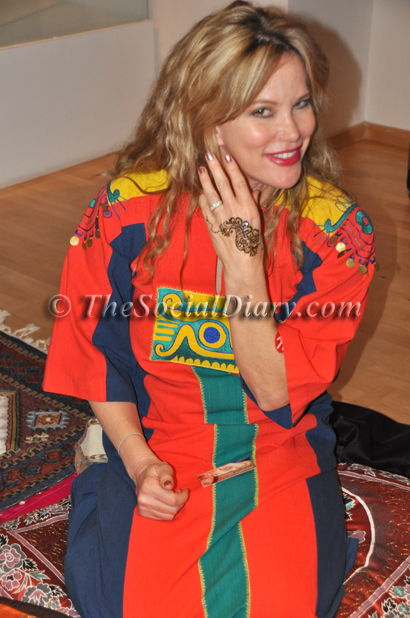 Scott Johnston joining in the henna fun!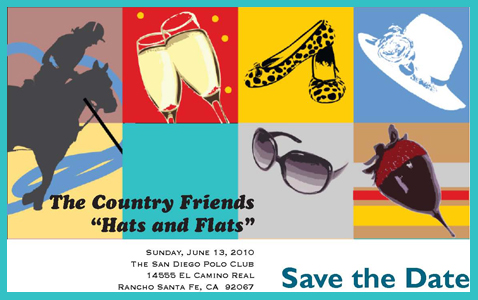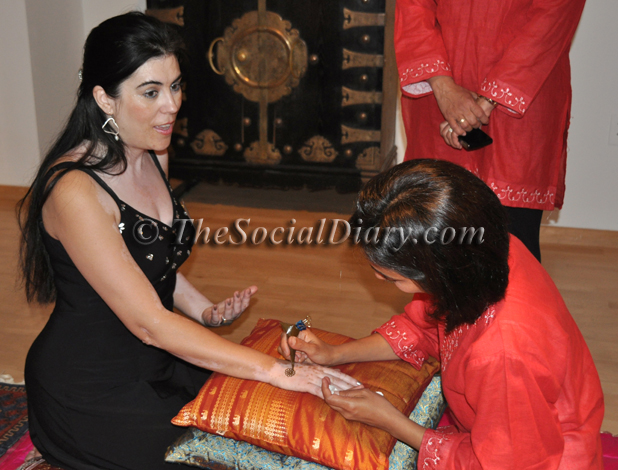 The Hennasphere.com area became very popular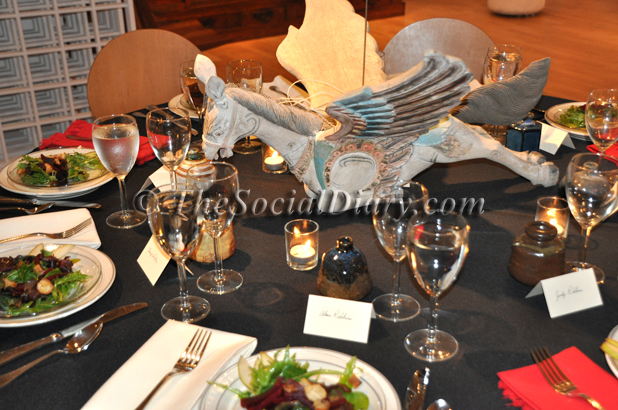 A beautiful table setting ... each table was unique!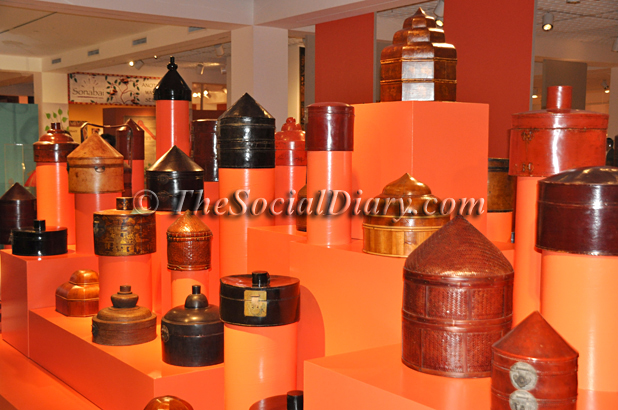 Rice steamers from around the world!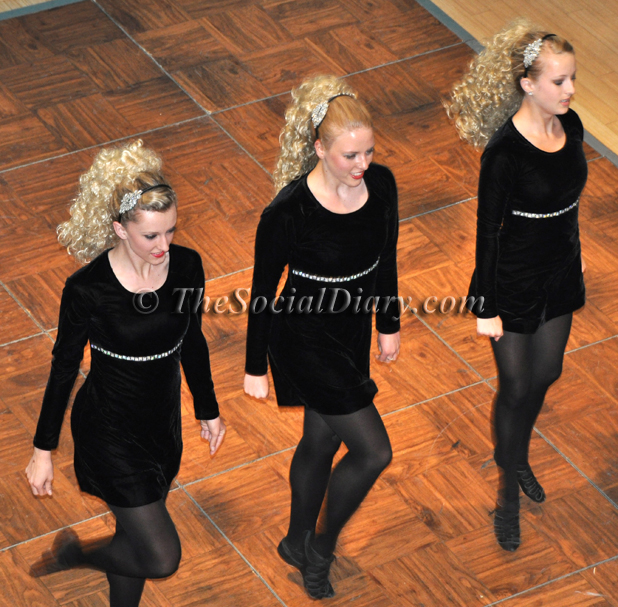 Above and below, wonderful performers from the Malone Academy of Irish Dance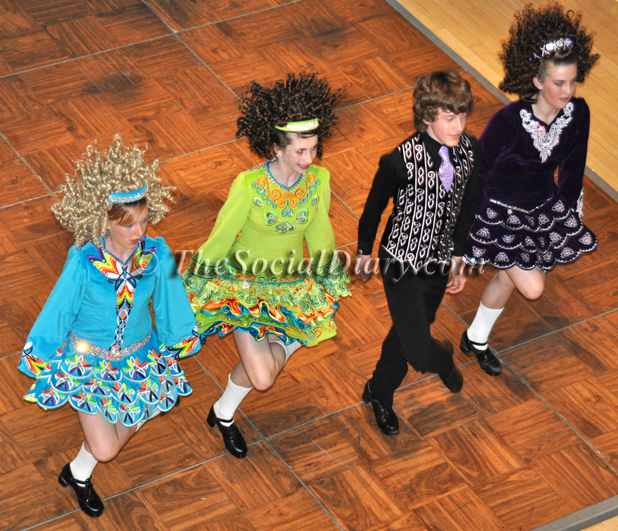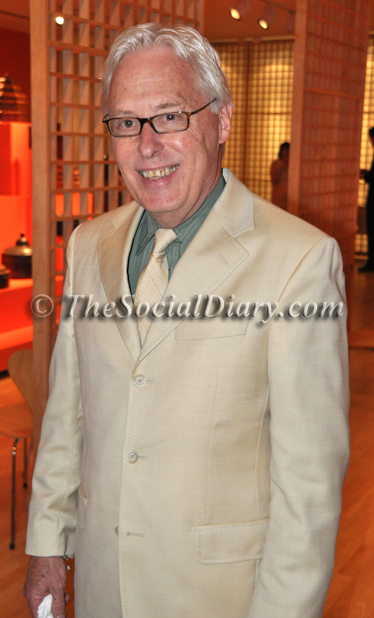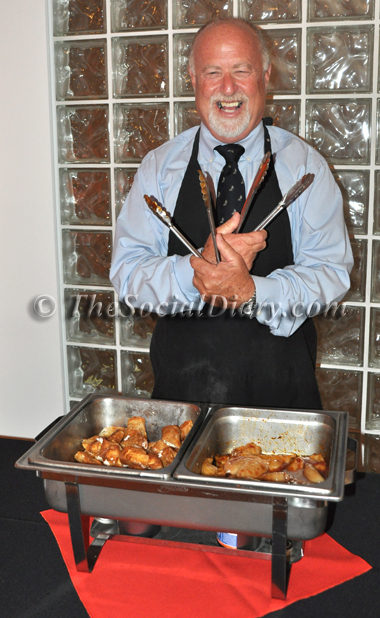 Rob Sidner the Director of the Mingei International Museum ** Doyle Catering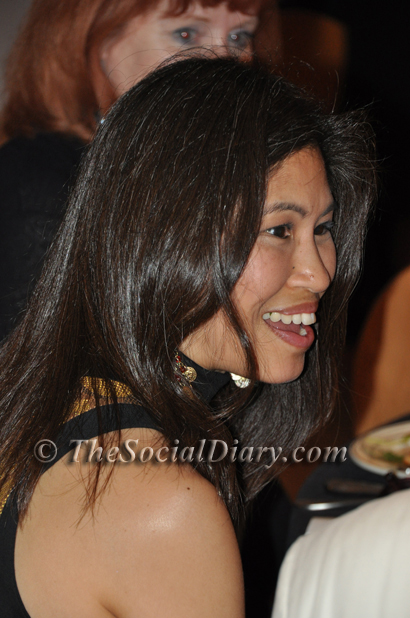 Lori Walton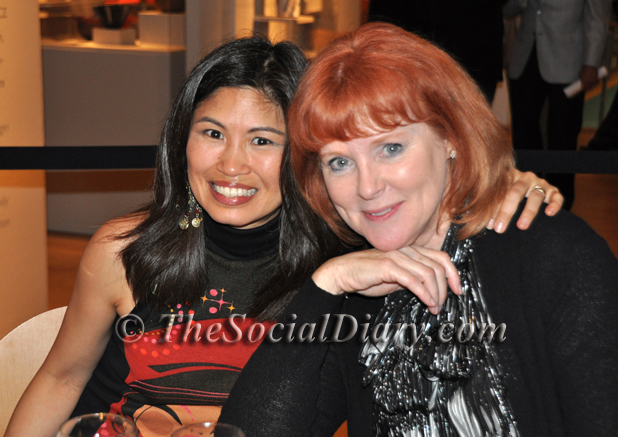 Lori Walton with Nancy Vaughan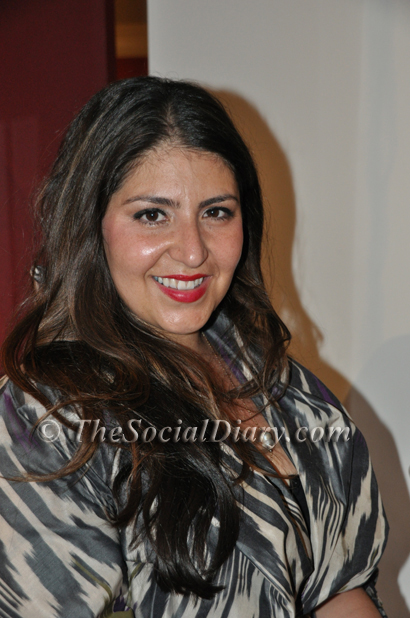 Martha Ehringer the Director of Public Relations for the Mingei International Museum ** Jazz singer Sacha Boutros
To learn more about the Mingei Museum, its events, and its programs, please visit www.mingei.org
Make sure to see the current exhibit Viva Mexico - Heroes and Artisans, celebrating 200 years of the Mexican Independence.
reported by Margo Schwab
photoshopped by Scott Johnston
The Buzz
Kima of The Social Diary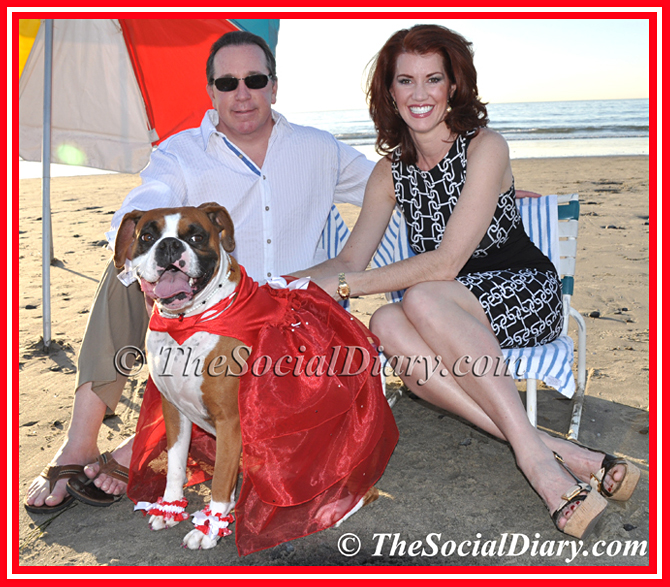 with the Heart Beach Ball's Head Lifeguard Chairs
Michael and Evva Fenison.
The Fenison's Company Pure Financial
is the Lead Title Sponsor.
Kima is proud to do her bit as Junior Lifeguard K9 Unit!!
The Heart Beach Ball will take place June 12th at the
Hotel Del.
For details, please click www.sdheartball.org
p.s. - Kima's 'Baywatch-ian' outfit is by Jemima Dutra!
......................................
On Kima's fundraising efforts for the the Arthritis Foundation....
Kima says some of the signs to look for are not wanting to go for a walk. Acupuncture, meds and massage have helped many a pet lead a better life.
To learn more about arthritis and to contribute to the walk ($10 is the min), please click on the following logo: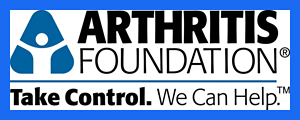 Kima says thank you for your support!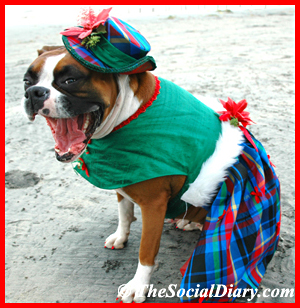 More Buzz
The Social Diary is proud to donate $100 to Rancho Coastal Humane Society to replenish the money stolen from donation boxes. The money will help the following situation.
Cat Burglar Plunders Pet Coffers
Cricket Corner Dog Park Donation Boxes Broken into
at Rancho Coastal Humane Society
The donation boxes that help fund the maintenance of the free Encinitas community dog park, Cricket's Corner, were broken into. The theft was discovered this morning by a shelter employee and Rancho Coastal Humane Society is asking the public to report any information they have about this crime. It is estimated that $100.00 was stolen and there will also be expense to repair the donation boxes. Animal shelters in San Diego have been on-going targets of thieves over the past two years.
"This was a selfish act," said President Jim Silveira. "It is obvious that the person who committed this crime has no regard for the plight of animals in our community. We rely on the generosity of dog park patrons to help us maintain the park. The person who did this, is not only stealing from our shelter animals, but from everyone in our community."
It costs RCHS approximately $5,000 annually to operate the dog park, which is a free service to the community. To report information about this crime please call (760) 753-6413 or to make a donation to the dog park, visit www.rchumanesociety.org
__________________________________________________________________

____________________________________________________________
Photoshopping and Photography Services
Photos on this website available if it is of you
available by The Social Diary
~ 619-384-7333
email TheSocialDiary.com
_______________________________________________________________
Email Commentary to be added
* Margo Schwab, more formally known as Margaret E. Schwab, has produced, written, interviewed and photographed for various media organizations since 1989. Schwab attended Holton Arms School, La Jolla Country Day School and La Jolla High School. Schwab has a B.A. from Scripps College, spent a business internship with S.A.I.C., Science Applications International Corporation, and earned a Masters of Business degree, M.B.A., from the University of San Diego by way of Claremont Graduate School . Schwab additionally took college courses from Harvard University, and Syracuse University. Schwab volunteers for numerous charity organizations. She also continues to support animal organizations and the prevention of people and animal abuse. Schwab is the editor of The Social Diary.
Margo Schwab and Scott Johnston of The Social Diary are pleased to announce partnerships with the Arthritis Foundation of San Diego County, Country Friends, the San Diego American Heart Association, and the San Diego Humane Society.
San Diego's The Social Diary would like to say a special thank you to our advertisers.
Valerie and Harry Cooper supporting the San Diego Opera
Valerie and Harry Cooper supporting The Museum of Contemporary Art San Diego
Judith C. Harris, Blair Harris, and Robert Singer, MD supporting the
Dian Fossey Gorrilla Fund International
Old Globe Theatre
Rancho Coastal Humane Society
Lisa Shapiro of Pure Barre La Jolla
Dr. Laurie Marker of The Cheetah Conservation Fund
H. Moradi Fine Jewelers on Prospect Street in La Jolla
Pamela Pogue of Juelerie
Kary Favish of the Worth Collection
Diana Cavagnaro of Designer Millinery
Jordan of Jordan Art Couture and Animal Fashions by Jordan
Lizz Russell of The Lizz Russell Collection
Gary Parker of WineSellar & Brasserie
Owner and Chef Pasquale of Cafe Milano
Kevin Smith of Extreme Pizza in La Jolla
Jeremiah Sullivan of Neptunic Sharksuits
Drs. Sue and John Morizi of The Animal Hospital of La Jolla
Eugene Ladopoulos of Mistra Estates Olive Oil
Warning ** photos, video and writing on this site are the
2010 copyright, all rights reserved, of The Social Diary LLC and its subsidiaries.
no reproduction of any part or parts is allowed without written permission by The Social Diary