~ The Social Diary ~
~~~~~~~~~~~~~~~~~~~~~~~~~~~~~~~~~~~~~~~~~~~~~~~~~~
Mama's Kitchen 2007

June 18th , 2007
The Social Diary Columnist & Photographer Margo Schwab
(high resolution photos available by request )
On May 11th, 2007 a fun dressed crowd arrived for Mama's Day at the Hyatt Regency La Jolla. The 'Mama's Loves Mambo' themed fundraiser was filled with latin beat rhythms of DJ Tim Altaum, 'ABSOLUTly Marvelous Mambo Martinis', and tasting's from San Diego's top restaurants.
Among the 65 generous participating restaurants were: Ono Sushi, A.R. Valentien, Azul La Jolla, Cafe Japengo, Sbicca Bistro, Sammy's Woodfired Pizza, Roppongi Restaurant and Sushi Bar, The Marine Room, Meritage, Nine Ten, J. Taylor's Restaurant, JRDN, George's at the Cove, Kensington Grill, Mediterranean Room, Piatti and Thornton Winery and Cafe Champagne.
Festive it was as big monies were raised for people in need of critical help. Alberto Cortes, Executive Director of Mama's Kitchen, had this to say. "Mama's Day proved to be a success: With 65 restaurants and catering services putting forth their best culinary fare, people appeared to have a grand time and helped raise close to $140,000 for our food serves to people with AIDS or other critical illnesses. Our most sincere words of gratitude to San Diego for stepping out to Mama's Day."
Actually, the $140,000 was a first, and very conservative number. When all tallies were done, it turns out that a whopping $172,000 was raised. Yeah Mama's!
Supporter Steve Pelzer of the Evans Hotels has been there from the event's beginnings. "As General Manager and part of the opening team of the Hyatt Regency La Jolla, I was proud and pleased to see how this event has grown over the last 14 years at this location. I commend the original management team (Don Caulfield, Robert Armstrong etc.), and those that have followed, for their commitment and support of Mama's Kitchen".
Don Caulfield, by the way, Co-Chaired the event once again with Elisabeth Bergan. And they did it well. Also there in the festive crowd enjoying food and latin rhythms were Chairs Emeriti Jeanne Jones and Jim Bowers, Jeanne Jones husband Don Breitenberg, Dan Sbicca of Sbicca's and Meritage Restaurants, Virginia Monday, and a whole lot of the beautiful who's who.
Generous sponsor donations included a VIP shopping spree at Neiman Marcus, a trip via Southwest Airlines to the Hyatt Embarcadero in San Francisco and a sterling silver cheese set from Tiffany's with iGourmet cheese!
Enjoy the photos and please check out www.mamaskitchen.org for all of their future, fun events for a great cause......people!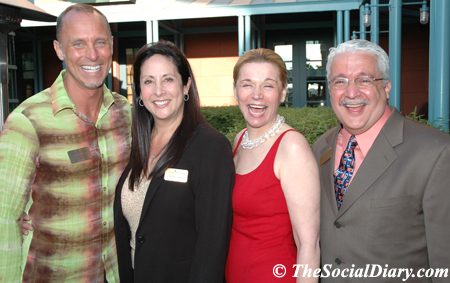 Mama's Kitchen Board Member John Prosen, Mama's Kitchen President Jennifer Kearns, Event Chair, Elisabeth Bergan, and Executive Director of Mama's Kitchen, Alberto Cortes
Scott Johnston ** John Prosen with Jennifer Kearns,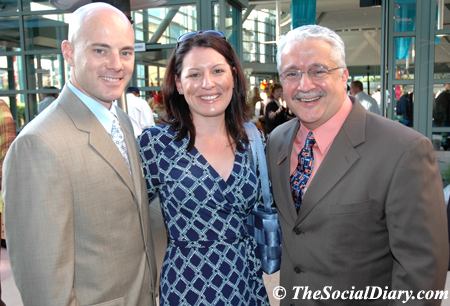 Guests with Alberto Cortes
Margo Schwab with Event Chair Elisabeth Bergan and Alberto Cortes ** Tropical Floral Display
Thornton Champagne Chilling ** Dan Sbicca of Sbicca's Restaurant in Del Mar
Scott Johnston with Eric Rimmele of JRDN ** Larry with Virginia Monday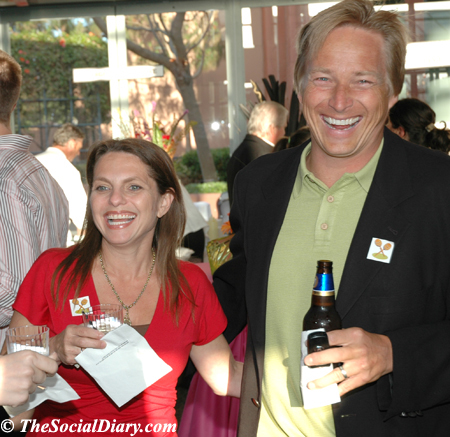 Amy Butterfield with her husband
Robert Gleason with Marc Matys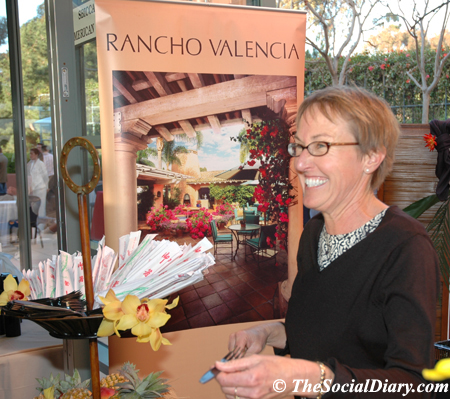 Roppongi's Stephen Window (in the middle), Chef and Owner, with his team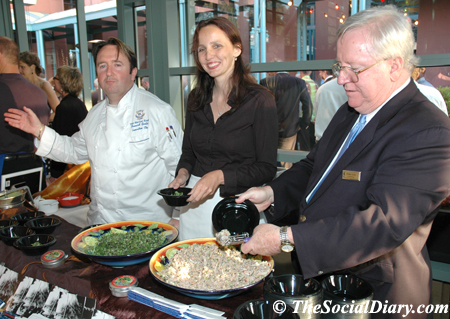 Chef Bernard of The Marine Room with his team including General Manager Dennis Rush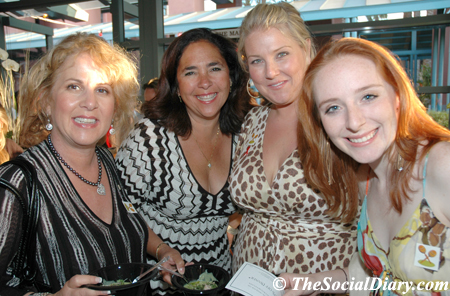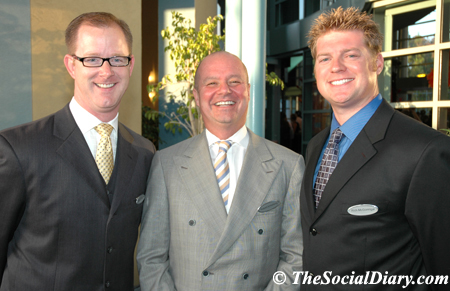 Robert Armstrong of Hyatt Regency La Jolla Catering in the middle
Volunteer ** Kelsay Allen of Flemings's Rime Steakhouse & Wine Bar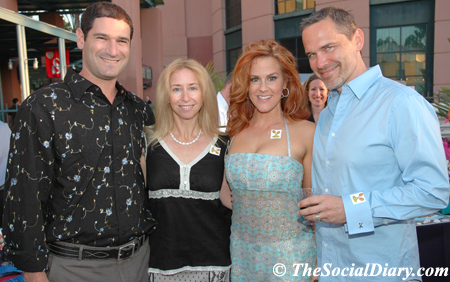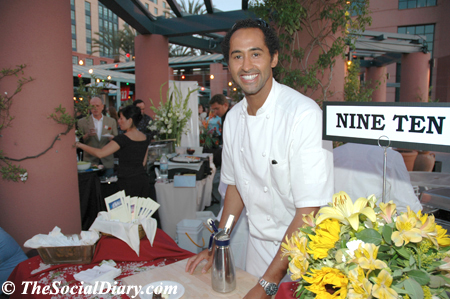 Jason Knibb of Nine Ten Restaurant
Guest with City Commissioner Nicole Murray Ramirez ** Robert Armstrong, Dan Caulfield, with Steve Pelzer of the Evans Hotel Group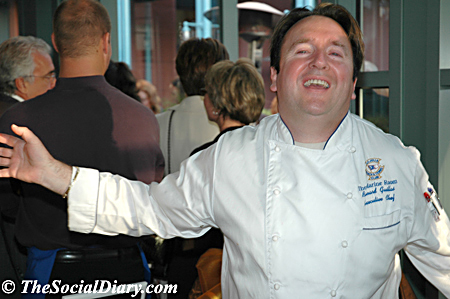 Chef Bernard Guillas - exuberant!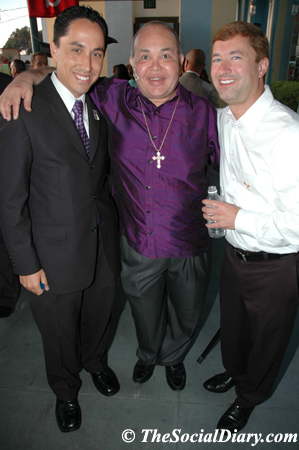 Todd Gloria the District Director for Susan Davis, City Commissioner Nicole Murray Ramirez and Guest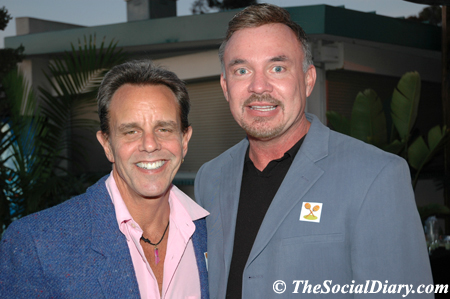 Dressed to Kilt! ** Flemings' fabulous filet mignon with garlic mashed potatoes
* Margo Schwab has produced, written, interviewed and photographed for various media organizations since 1989. Schwab attended Holton Arms School, La Jolla Country Day School and La Jolla High School. Schwab has a B.A. from Scripps College and a Masters of Business degree, M.B.A., from the University of San Diego. Schwab volunteers for numerous charity organizations. She also continues to lobby for water safety and for family violence mitigation. Schwab is the editor of The Social Diary. Margo is currently writing a book based on La Jolla.
Warning ** photos, video and writing on this site are the
copyright of The Social Diary, San Diego Social Diary, margomargo.com and Margo Schwab.
no reproduction of any part or parts is allowed without written permission by Margo Schwab