~ The Social Diary ~
~~~~~~~~~~~~~~~~~~~~~~~~~~~~~~~~~~~~~~~~~~~~~~~~~~
Mainly Mozart's Club Amadeus
Featuring Pianist Pedja Muzijevic
'Ludwig van Beethoven Sonata, Op. 7.... and so much more!
Mainly Mozart's Club Amadeus memebers arrived March 9th, 2008 to the exquisite La Jolla estate of Claire Reiss for a special concert by Pianist Pedja Muzijevic. Claire graciously welcomed Mainly Mozart patrons for a reception first of Napa Ridge wines, mojitos, and catered cuisine by Mosaic Catering.
The mini lamb chops were incredible. And Claire's incredible Asian art collection was breathtaking.
But beyond breathtaking was the incredible performance by Bosnian-born pianist, Pedja Muzijevicist., The outside performance was in Claire's back garden with guests seated on white chairs. Although there are two parlour grand piano's in the home, Pedja Muzijevic performed on a concert grand piano brought in especially for his concert. Beethoven, Wagner and Liszt were played brilliantly. After all this was Pedja, an artist with many, many worldwide standing ovations to his credit.
Riveting and inspiring the concert was. You could have heard a pin drop. Or in this case, an occasional spontaneous seagull chiming in which was politely joked about by Pedja at the end of his performance.
Charming, talented, and with a sense of humor, guests were drawn to Pedja at the post concert reception. Desserts, coffee and conversation flowed about a perfect Mainly Mozart afternoon.
Among the patrons there were Colleen and Augusto Angelucci, Ernie Ligon, Reinette and Marvin Levine, Jeanette Maxwell and James Kisvardai, François Sulic, Nancy and Radomir Bojanic, Sue and Ron Heller, Petra and Georg Hochfilzer, Judith and Duke Johnson, Mary Walker, and Esther Nahama.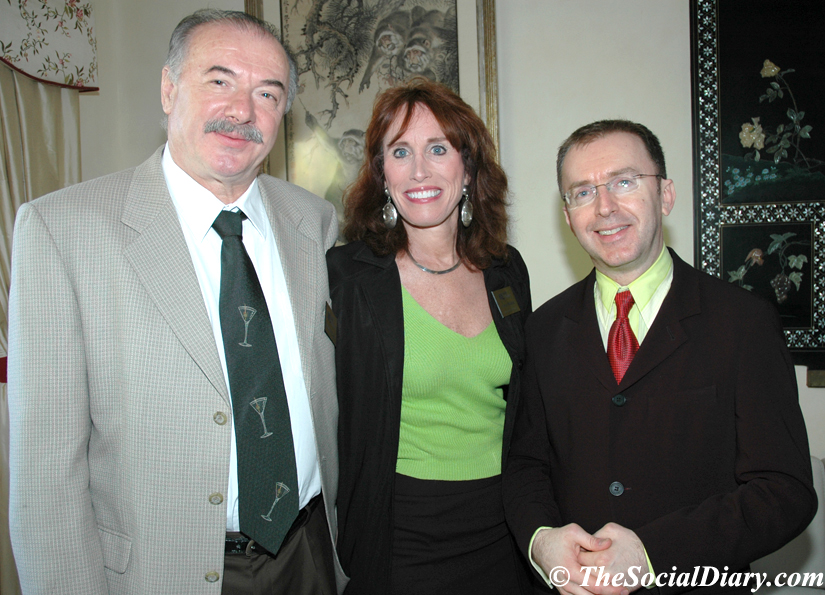 Radomir and Nancy Bojanic with Pedja Muzijevic
Helene Kruger with Dr. Philippe Prokocimer ** Colleen and Augusto Angelucci
Judith and Duke Johnson ** Guest with Radomir Bojanic
Kimberly Zakowski with Rosalind Gibson ** Claire Reiss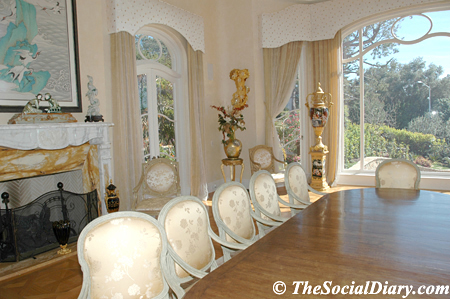 The Dining Room
Debbie and Dr. Mitchell Friedlaender with Colleen Angelucci ** Colleen Angelucci
Reinette and Marvin Levine ** Marsha Sewell with Bob Maddalena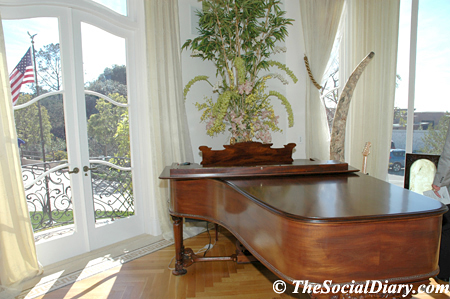 The Parlour Grand piano in the Living Room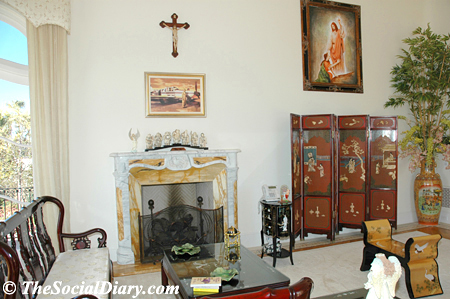 The Living Room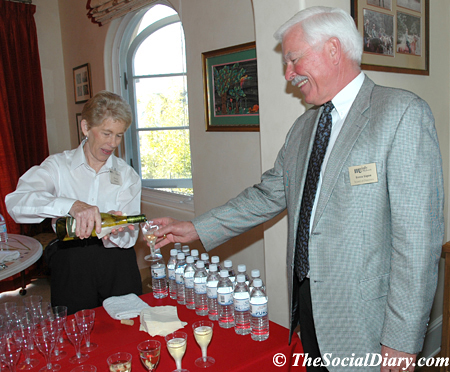 Ernie Ligon
Alan Ball with Anya Galasso ** Nancy Laturno Bojanic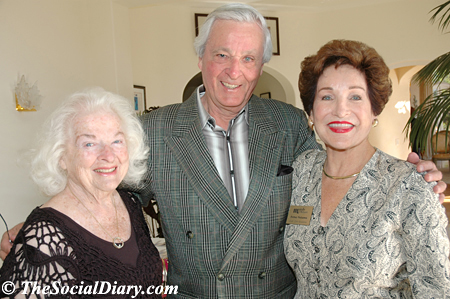 Guests with Esther Nahama
Preston Turegano ** Georg and Petra Hochfilzer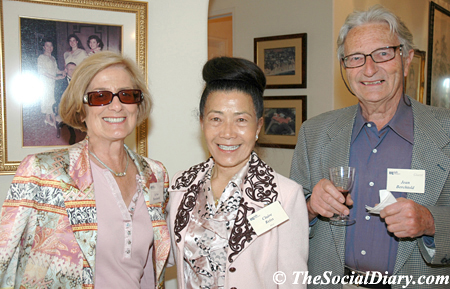 Sylvia Berchtold with Claire Reiss and Jean Berchtold
Irene Chandler with Dennis Muckermann ** Guests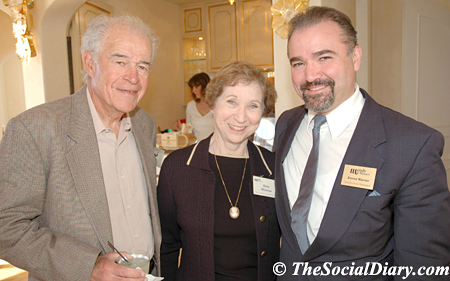 Dr. Charles Mittman and Ilene Mittman with Steven Warner
Jennifer Wolff and Guest ** François Sulic with Natasha Reiss ** Jo Ann Kilty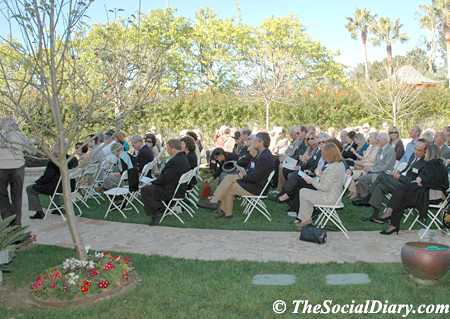 Patrons seated for the performance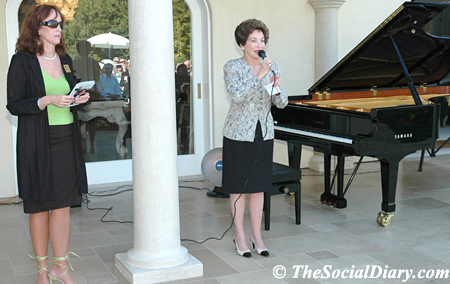 Nancy Bojanic and Esther Nahama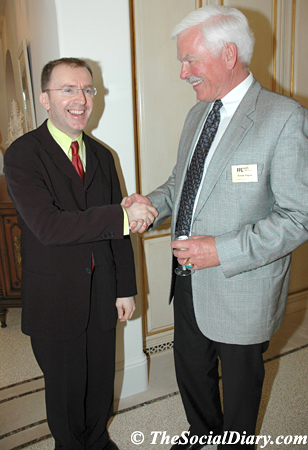 Pedja Muzijevic with Ernie Ligon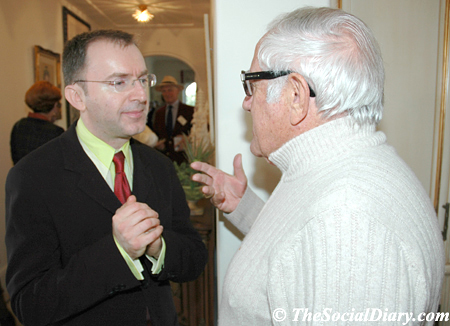 Pedja Muzijevic with Augusto Angelucci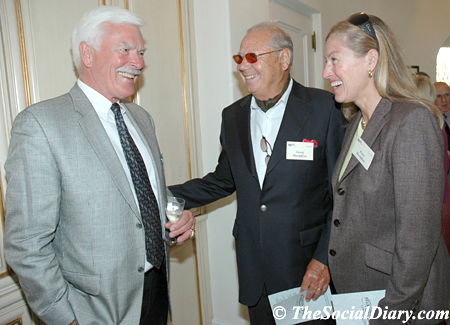 Ernie Ligon with Georg and Petra Hochfilzer
Ann Campbell ** Renee and Tony Gild ** Chris Alleyne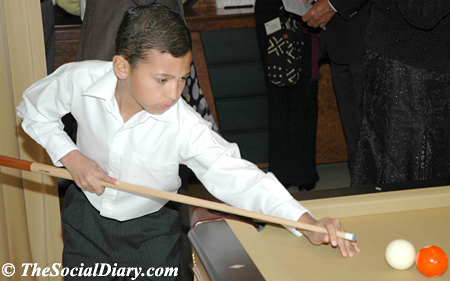 The well behaved children took to the pool table
Jeanette Maxwell and James Kisvardai ** Reinette Levine with Steven Warner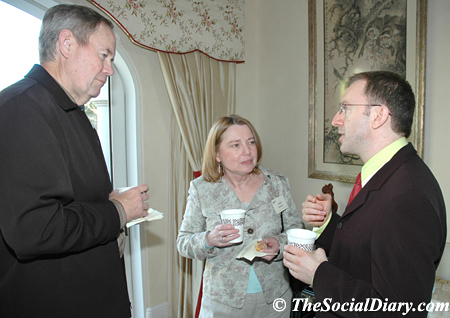 Guest and Judith Bachner with Pedja Muzijevic
Dr. Jerrold Heller ** Pedja Muzijevic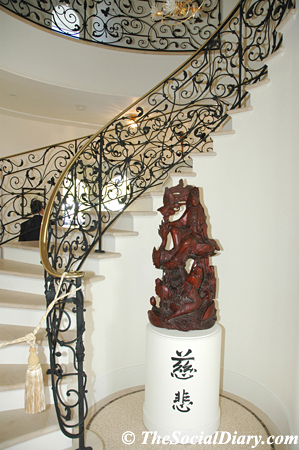 The Central Staircase and Art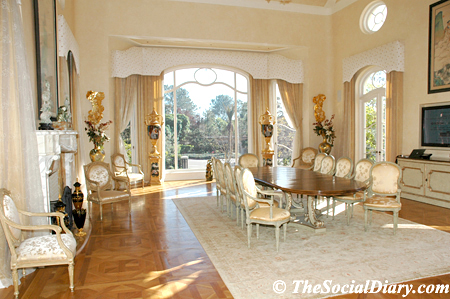 The Dining Room ... a Parlour Grand Piano is up above set in a balcony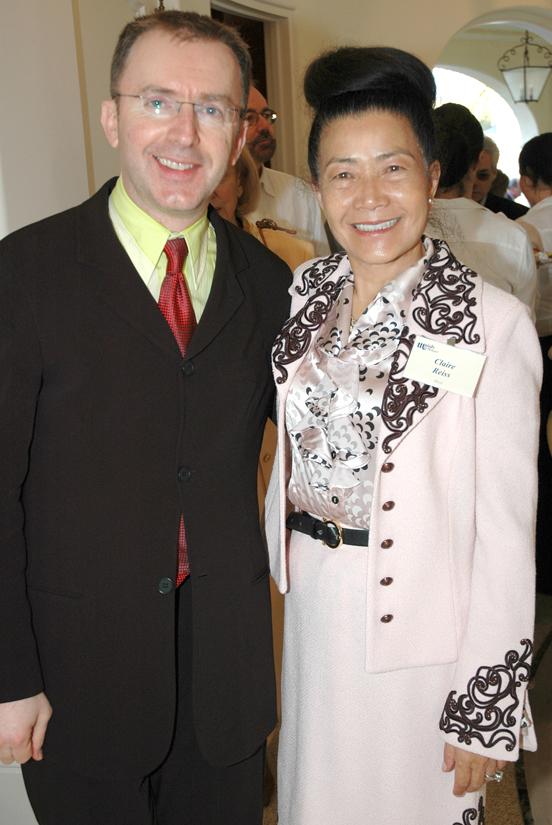 Pedja Muzijevic with Claire Reiss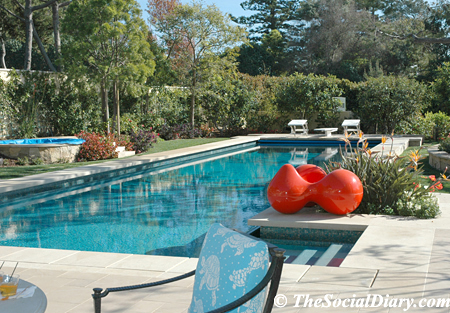 The Pool on the Sunny South side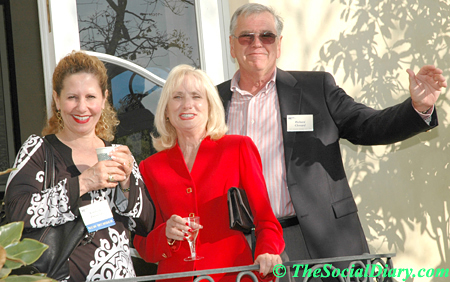 Kimberly Zakowski with Rosalind Gibson with Richard Cloward
This year of 2008, Mainly Mozart celebrates 20 years of presenting world class musicians and programs to the San Diego and Baja California communities. To learn more about Mainly Mozart, please visit www.mainlymozart.org
reported by Margo Schwab in Kay Unger
* Margo Schwab, formally known as Margaret E. Schwab, has produced, written, interviewed and photographed for various media organizations since 1989. Schwab attended Holton Arms School, La Jolla Country Day School and La Jolla High School. Schwab has a B.A. from Scripps College, spent a business internship with S.A.I.C., Science Applications International Corporation, and earned a Masters of Business degree, M.B.A., from the University of San Diego. Schwab volunteers for numerous charity organizations. She also continues to support animal organizations and the prevention of people and animal abuse. Schwab is the editor of The Social Diary.
Warning ** photos, video and writing on this site are the
copyright of The Social Diary, San Diego Social Diary
no reproduction of any part or parts is allowed without written permission by The Social Diary