~ The Social Diary ~
the on-line magazine covering High Society ..& more
____________________________________________________________
Skiing in the Swiss Alps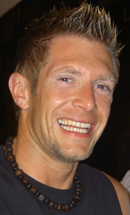 January 26th, 2006
The Social Diary Swiss Columnist Laurent Kramer
Hey ! Ever been to Switzerland ? Well, that's where I am, writing this little article for The Social Diary. It's geographically centered right in the middle of Europe and has borders with France (we didn't choose :…), Germany, Austria, Italy and Lichtenstein. Clean and quiet safe, it's a nice country, and most of my American friends think that way. As a matter a fact, they wonder why I want to move to SD ! That's another story… Back to the subject !
Everybody knows Switzerland as the country of banks, luxury wrist watches, chocolate and Coucou Clocks, right ?
But here is also another activity that most of you may know about : skiing ! A very big part of the country is made of mountains, the Swiss Alps. I can tell you one thing, it's awesome ! Ski resorts are all over the place and from the very " Commonwealth" Verbier, where you better speak English to be understood, to the very select Gstaad, Klosters, where you can eventually trip on Prince Charles's skis, to St-Moritz, you have all kinds of places in the Alps that are just little paradise.
Zermatt for instance, is one of the cleanest little village, as it is forbidden to drive any car there. All transportation by foot or electric car, and the site view on the Matterhorn is just a blast ! Crans-Montana is a great place where you can also play golf in the summer. In Leukerbad, you can have a combo : skiing in the day time and just after that, to prevent yourself from being sore, you can enjoy some après-ski in thermal water ! I've tried it myself and mmmhhh… What a pleasure !
Switzerland is small, but you can have fun here ! The list above is not exhaustive at all, as it would take me pages to describe you all the good spots ! But if you are interested in coming here sometime, check out skiswitzerland. You will find all the tips, pictures and links to select the right place for you ! Enjoy the ride !

* Laurent A. Kramer is a Swiss citizen and resident, who loves San Diego, loves to ride the waves on his longboard, and loves the California spirit. And of course Kramer loves to ski in winter!
Laurent's father, Dan Kramer is a photo artist. You can see Dan Kramer's work on www.photobistro.com
back to New this Week.......Laurent Archives....... Home
Warning ** photos, video and writing on this site are the
copyright of the author, The Social Diary, San Diego Social Diary, margomargo.com and Margo Schwab.
no reproduction of any part or parts is allowed without written permission by Margo Schwab