St. Valentine's with
Joan Bowes and Larry Davis
St. Valentine's was celebrated to the hilt by Joan Bowes and Larry Davis. They invited about 60 of their closest friends for a chic sit down dinner at the University of San Diego. And red was definitely the theme! There were red roses, red decorations and oh those red bows on Joan's long white gloves. Not to mention the red button sewn on her left glove's ring finger! Among the guests were Elaine Evans and Don Erlich, Carol Karlovich, June and Neil Ash, Cristull and Victor Hasson, and Virginia and Arthur Foster.
There was lots of dancing, and one guest kept checking out the gents' shoes for size! .....hmmmm Carol!
All in all a beautiful evening hosted by a beautiful couple!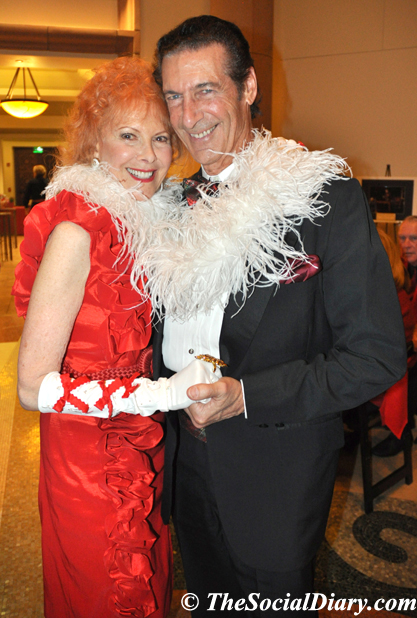 Hosts Joan Bowes and Larry Davis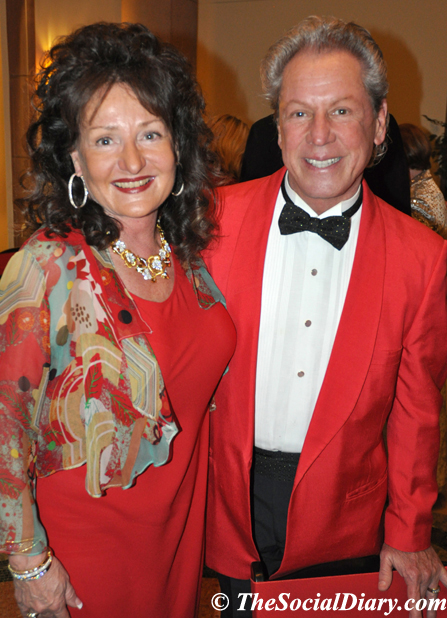 Virginia and Arthur Foster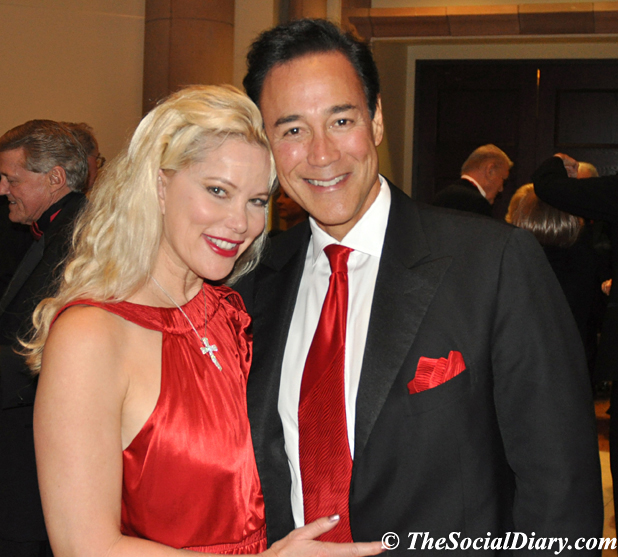 Margo Schwab and Scott Johnston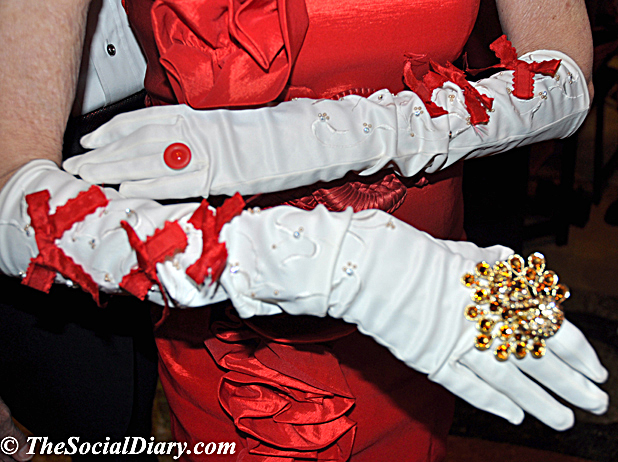 'The Joanie touch' on the gloves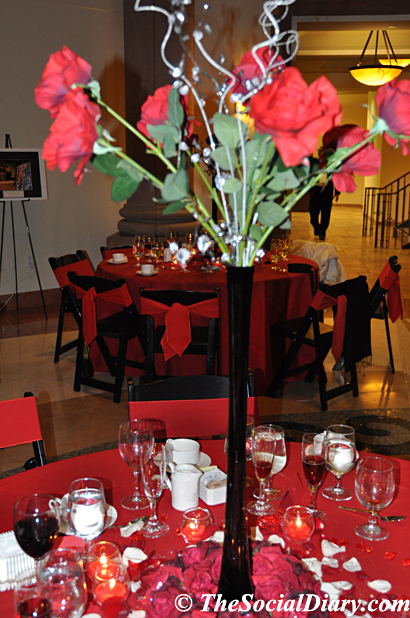 A table centerpiece
advertisement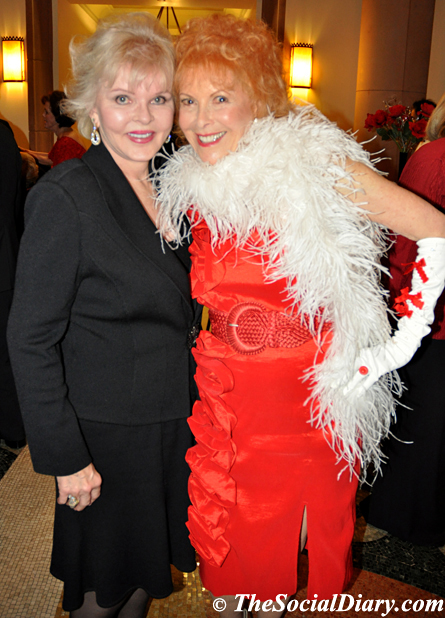 Carol Karlovich and Joan Bowes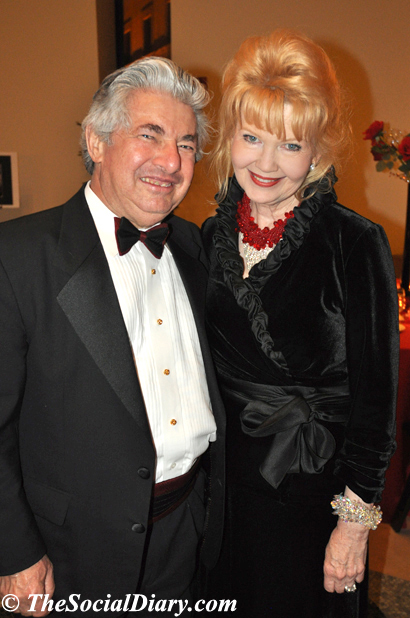 Victor and Cristull Hasson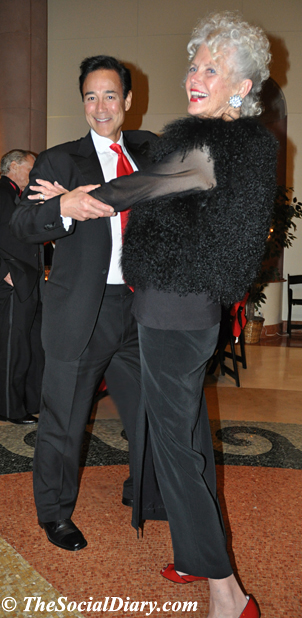 Scott Johnston in the swing of things with Elaine Evans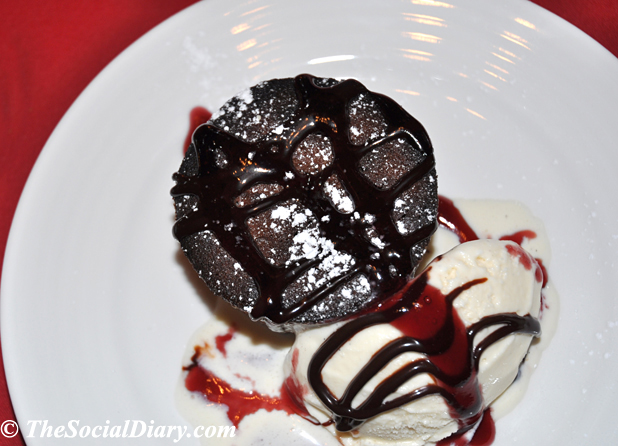 The wickedly good dessert
reported by Margo Schwab
photoshopped by Scott Johnston
The Buzz
Kima is thrilled to be helping the Arthritis Foundation because people and pets get arthritis. Besides, walks are FUN!
For as little as $10, you can join the fun too!
p.s. - Kima will be hosting a cocktail party for her team members....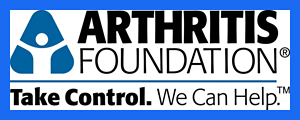 Join Kima's Team!
Kathryn Murphy
Katherine Schwab
Anonymous
and Kima's Mommie & Daddy did!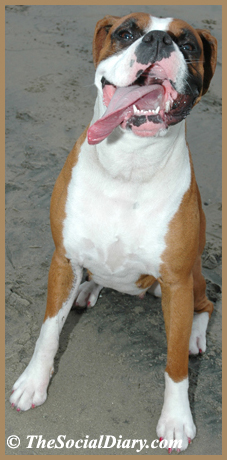 'The Social Diary is a delight to partner with!
- They have been a supporter of the Arthritis Foundation since 2005 and have been instrumental in helping our organization grow.... As a result of their contributions to our organization, our 2009 Arthritis Walk event revenue increased by 50%!! I am very much looking forward to our continued partnership.'
- Andrea Muir, Development Director, Arthritis Foundation
And ......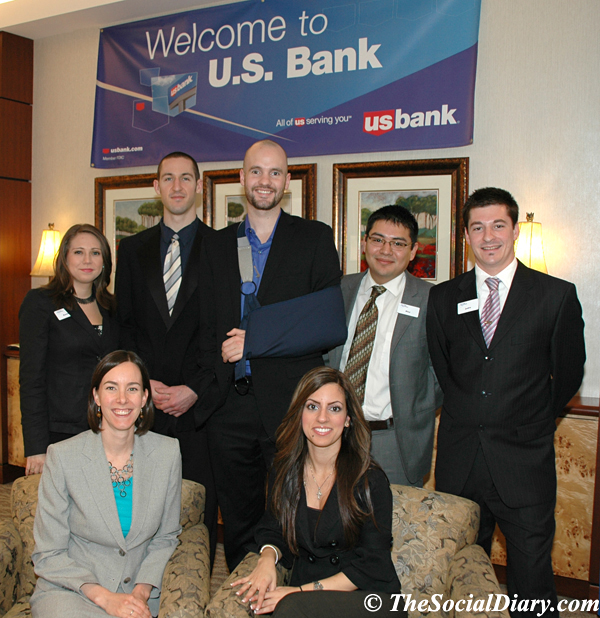 San Diego's The Social Diary would like to thank the wonderful team at U.S. Bank in La Jolla.
The Social Diary is proud to have been asked to display their business in their bank of choice, the U.S. Bank. We love the friendly professionalism, and we love their support of local businesses!
Thank you!!

____________________________________________________________
Photoshopping and Photography Services
Photos on this website available if it is of you
available by The Social Diary
~ 619-384-7333
email TheSocialDiary.com
_______________________________________________________________
Email Commentary to be added
You are such a terrific Photographer Extraordinaire
You make everyone appear absolutely terrific, no matter the subject. Here's to you and your great works!! - Elaine Evans
Thank you for taking such a nice picture of Arthur and me and including it in your coverage of Joan and Larry's party. We very much enjoyed the opportunity to sit with you and Scott - Dr. Virginia Foster
* Margo Schwab, more formally known as Margaret E. Schwab, has produced, written, interviewed and photographed for various media organizations since 1989. Schwab attended Holton Arms School, La Jolla Country Day School and La Jolla High School. Schwab has a B.A. from Scripps College, spent a business internship with S.A.I.C., Science Applications International Corporation, and earned a Masters of Business degree, M.B.A., from the University of San Diego. Schwab additionally took college courses from Harvard University, and Syracuse University. Schwab volunteers for numerous charity organizations. She also continues to support animal organizations and the prevention of people and animal abuse. Schwab is the editor of The Social Diary.
Margo Schwab and Scott Johnston of The Social Diary are pleased to announce partnerships with the San Diego Humane Society & ASPCA.
San Diego's The Social Diary would like to say a special thank you to our advertisers.
Valerie and Harry Cooper supporting the San Diego Opera
Valerie and Harry Cooper supporting The Museum of Contemporary Art San Diego
Judith C. Harris, Blair Harris, and Robert Singer, MD supporting the
Dian Fossey Gorrilla Fund International
Sammy's Woodfired Pizza
Roppongi Restaurant and Sushi Bar
Mosaic Catering
La Jolla Beach & Tennis Club
La Jolla Shores Hotel
The Shores Restaurant
The Marine Room
Dr. Laurie Marker of The Cheetah Conservation Fund
H. Moradi Fine Jewelers on Prospect Street in La Jolla
Pamela Pogue of Juelerie
Kary Favish of the Worth Collection
Diana Cavagnaro of Designer Millinery
Jordan of Jordan Art Couture and Animal Fashions by Jordan
Lizz Russell of The Lizz Russell Collection
Gary Parker of WineSellar & Brasserie
Owner and Chef Pasquale of Cafe Milano
Kevin Smith of Extreme Pizza in La Jolla
Jeremiah Sullivan of Neptunic Sharksuits
Drs. Sue and John Morizi of The Animal Hospital of La Jolla
Eugene Ladopoulos of Mistra Estates Olive Oil
Warning ** photos, video and writing on this site are the
2010 copyright of The Social Diary LLC and its subsidiaries.
no reproduction of any part or parts is allowed without written permission by The Social Diary