San Diego Social Diary LLC All rights reserved 2011 (This material may not be published, broadcast, rewritten or redistributed)
619-708-1933
The Best Number to have...!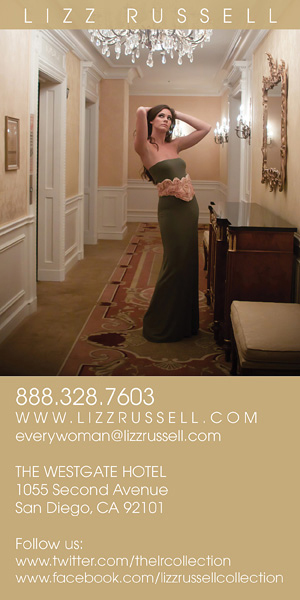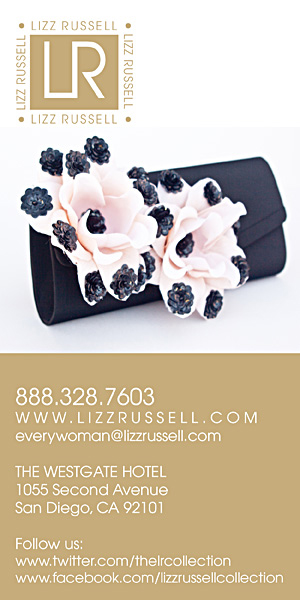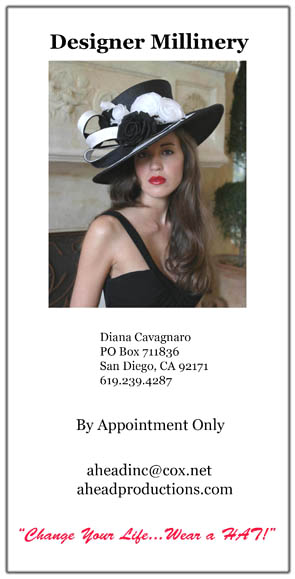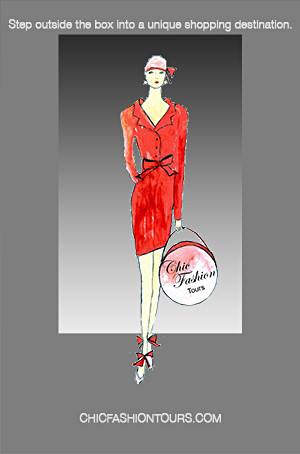 ________________________
Security Consultation
Services by Scott Johnston
SDPD Offcr. (Ret.)
619-384-7333
_______________________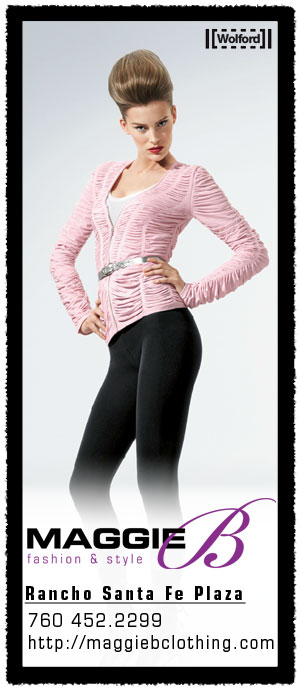 SPECIALS EVERY DAY - Open 7am-3pm!
Homemade, Delicious Food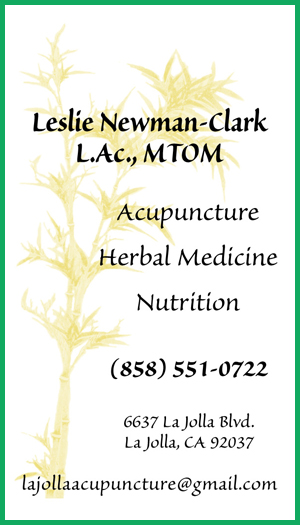 'Thank you so much for referring me to Leslie for acupuncture.' - T.N.
WineSellar & Brasserie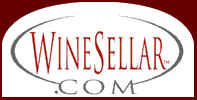 858-450-9557
Restaurant, Gary Parker's Wine Club,
Wine Store and
~ Wednesday & Saturday wine tasting's ~
XXXXCheck out Gary Parker's Pick... X...XXXXXXXa 2007 Clos de la Roche, Grand XXXXXXXXCru for $54 WineSellar Club XXXXPrice,this Pinot Noir is STELLAR!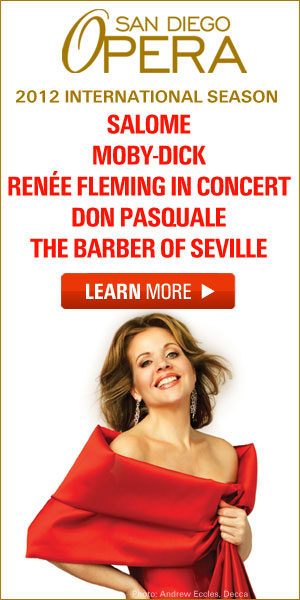 _________________________
For Advertising, please
your inquiry.
Ask about you can support your favorite organization!
_________________________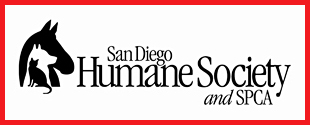 Lady

Breed: Pit Bull (mix)
Color: White/Brown
Age: 3 years
Sex: Female
Hair: Short
Adoption Fee: $105

Lady is a loving and sweet companion looking for a special family and home to call her own.
Lady unfortunately came to us after being hit by a car. With the care and love from the San Diego Humane Society, she has been getting better every day. She is still on restricted exercise, so she will need a family who will help her with her recovery. She is thrilled to go on short walks. Lady loves to play and spend quality time with her favorite people friends. She will do well in a variety of homes, but an adults-only home is recommended. She would also prefer to be the only pet in the home.
Her adoption fee is $105 and includes her spay, current vaccinations, permanent microchip identification, certificate for a free veterinary exam, and more! During the adoption process a Humane Society Veterinarian will be present to explain her medical history, answer any questions, and share how to best care for me in the future.
Nico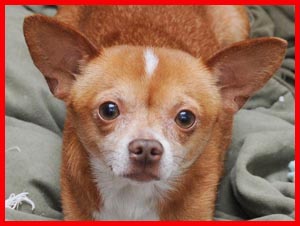 Breed: Chihuahua mix
Color: Tan/White
Age: 1 year
Sex: Male
Hair: short
Adoption Fee: $105
Nico is an affectionate, loving dog looking for a home. Nico has the unfailing ability to brighten anyone's day. A sweet little ball of love, he can't wait to find a family to cherish.
Nico came to us as a stray with bite wounds to his chest, and this resilient little pup has won over the hearts of our entire Veterinary Medicine department! Nico has fully recovered and loves spending time with people friends that he knows and trusts. While he can be a little shy at first, he warms up quickly. He gets along very well with other dogs and enjoys interacting with them.
Nico will do well in a variety of homes, but due to his initial shyness with new faces and places, a home with children 12 years and older is recommended. Visit us in person at the San Diego Humane Society to see all of our great available pets. We look forward to seeing you soon!
Tiger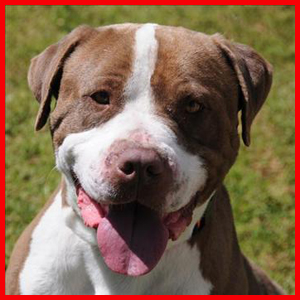 Breed: Pit Bull Terrier (mix)
Color: Brown/White
Age: 5 years
Sex: Male
Weight: 70 pounds
Adoption Fee: $180

Tiger is an adorable, 5-year-old Pit Bull mix with a big heart! He absolutely loves spending time with his people friends and can be very affectionate. Tiger is mellow and easy-going, yet loves to play with his squeaky toys and go for long walks too. This handsome guy is a social butterfly and he gets along great with cats and other dogs. Tiger is very smart and loves to learn. He takes treats gently from your hand. Tiger's housetrained and also is thrilled to go for car rides.
Tiger will do well in a variety of homes, but a home with older children is recommended. Tiger would do great in a home with other dogs! His adoption fee is $180 and includes his current vaccinations, permanent microchip identification, certificate for a free veterinary exam, and more!
Rusty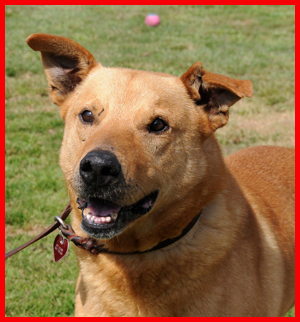 Breed: Shepherd mix
Age: 6 years
Sex: Male
Adoption Fee: $105

Rusty is a sweet, social and friendly love-bug looking for a new home. He likes the "great outdoors", but also enjoys spending time with his companions inside. Rusty is an easy-going, ideal companion who loves to play and entertain his people friends. He will do well in a variety of homes but a home with children 8 years and older is recommended. His adoption fee is $105 and includes his neuter, current vaccinations, permanent microchip identification, a certificate for a free veterinary exam and more!
SpaSAN DIEGO HUMANE SOCIETY & SPCA
GAINES STREET CAMPUS
5500 GAINES STREET
SAN DIEGO, CA 92110
(619) 299-7012
www.sdhumane.org rky
with other dogs or cats.

Where the locals dine
for Homemade Pastas, Raviolis, and Sauces
Cafe Milano
711 Pearl St, La Jolla
858- 454-3806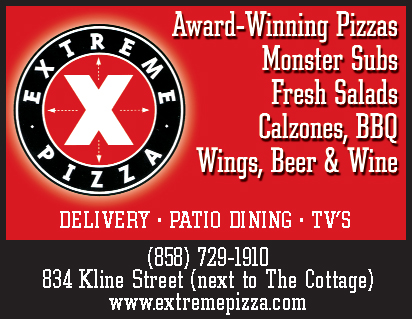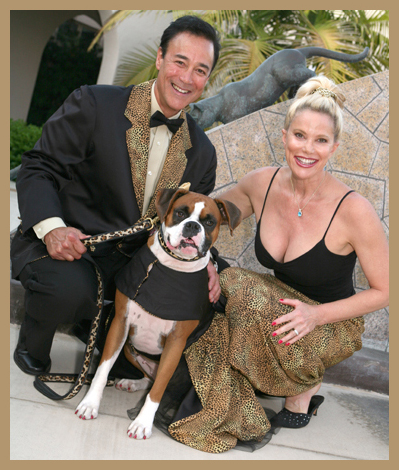 Scott Johnston, Margo Schwab and Kima!
Social Diary Magazine's
(SDM's) Fundraiser for Japan's People & Animals Held at Cafe Milano
& Party for Alpha Phi Supporters with Extreme Pizza
In response to the tsunami and earthquakes that hit Japan in March of 2011, Social Diary Magazine's (SDM's) Margo Schwab, Scott Johnston and Kima decided to invite a few friends to donate while having a little fun too. A suggested $20 or more per person to support rescue and relief effort in Japan was the request. Guests were encouraged to give directly....and they did!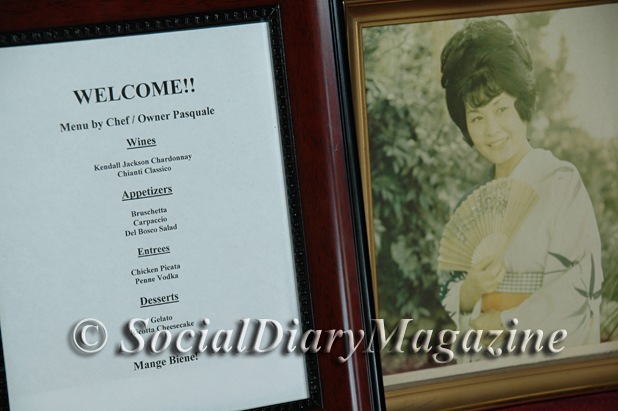 The Menu, and On the right, the inspiration for the event, Eiko Sunayama Williams.... Scott's mother who was born in Kyoto, Japan. A self-less inspiration to us.... and yes she looks like a Bond Girl!
Happily over $3,000 was raised. As a thank you back to the generous supporters, Social Diary Magazine hosted guests for a private supper at Cafe Milano in La Jolla.
The menu included fresh and fabulous Cafe Milano Bruschetta, Carpaccio and Del Bosco (Pear) Salad for starters. Entrees were Chicken Picata and a Penne Vodka Pasta.... delicious. Desserts were an Italian Gelato, and homemade Ricotta Cheesecake. Actually all the dishes are homemade. Wine poured included a crisply chilled Kendall Jackson Chardonnay, and Chianti Classico.
Cafe Milano Chef / Owner Pasquale with Sondra presided. And they were superb hosts!
Among the guests present were SNAP's Candy Schuman and Dee Snow, Connie and Ed Basterache, On Demand Workout Founder Bonnie Saldivar-Jones with her husband Peter Jones, Cristull Hasson, Doreen and Myron Schonbrun with their fascinating friend Dr. Maurizio Seracini, aka the "Da Vinci Detective." More there to support Japan and have a great time doing it were Sarah Nicole-Dolgen (Body Sculpt by Sarah in LJ) and Pablo Chavez, Shirley and Paul Schwab, Chris and Craig Andrews, Susan Ulevitch and SDM assistant Meg Blaich with her Alpha Phi sister Lindsay Reuben. That's the USD's Eta Rho Chapter of Alpha Phi.
The Alpha Phi element became another, informal party.
With a small request by Social Diary Magazine asking the sorority to pitch in ..... did in a big way. Approximately $975.00 in fact.
The terrific 'sisters' of USD's Eta Rho Chapter of Alpha Phi are: Ali Gilmartin, Ali Tapper, Aly Tardie,Alyssa Fares, Anastasia Gromova, Arielle Atwood, Ashley Elder, Brittany Harrison, Bryn Hickey, Caitlin Meaney, Cat DeHart, Eileen Lofgren, Elyssa Pickle, Heather Burke, Kaitlyn Devine, Katie Gordon, Katja Coste, Lauren Henno, Lindsay Pierce, Lindsay Reuben, Lisa Field, Mercedez Kastner, Michele Mossman, Michelle Parsons, Parisa Nodehi, Rachel Popolizio, Sachi Hartley, Tianna Cuevas, Analise Grosvenor, Adriana Flores, Alex Clancy, Alissa Kawahara, Allie Bright, Ashley Capurro, Ashley Torkelson, Bonnie Butler, Breanna Santillo, Breezy Susa, Bridget O'Keefe, Brittany Collinge, Brittany Kaercher, Carly Hanson, Christina Johnson, Christine Mendez, Emily Fuller,Hannah Murphy, Hannah Payne, Jen Lazzara, Jenn Farren, Joanna Bahl, Julia Turpit, Kaitlyn Kormondy, Katherine Zekanoski, Kelsey Nemirov, Kristen Keelin, Maddy Blake, Mari Mazzucco, Megan Blaich, Nadia Garas, Nicole Craven, Nicole Sturman, Samantha Holler, Sarah Marshall, Sarah Parks, Stephanie Kwan, Tessa Dolkas, Alex Kiel, Ali Herweck,Britt Swicord,C.C. O'Connor, Claire Coba, Diana Burke, Elise DiPrisco, Elizabeth Grossett, Elizabeth McDonough, Em Flanagan, Erica Dunn, Erin Burns, Eron Johnson, Gilly Salter, Hana Pruzansky, Hillary Gomez, Jenna Mackey, Julie Brown, Kaelin McAtee, Kaity Herrington, Kate Wixted, Kathleen Higashiyama, Katie Failinger, Kelly Kristoff, Lindsay Fry, Lyra Tanner, Madeline Grose, Maggie Hartley, Malia Eugenio, Marina Nunokawa, Meg Hamilton, Natalie Heller, Paige Brewin, Paige Stables, Pippa Grint, Sam Kupiec, Sara Leitheiser, Suzie Sievers, Tallia Holland, Talyn Fiore, Taylor Harrell, Alexa Tangalos, Alyssa Currie, Arianna Adams, Avery Zyniewicz, Bethany Jenkins, Brayden Beverage, Brittany Smith, Casey Collins, Christene Flynn, Daron Willer, Erica Lieppman, Gabrielle Garofalo, Gracie Beaudin, Hannah Gray, Jade Bingham,Janet Chao, Jayme Staten, Jennifer Bailey, Joelle Yoshimura, Julia Pierre,Kaia Blom, Katharine Cleary, Katherine Baker, Katherine Riedlin, Kelly Sheeran, Kelsey Rooney, Kristin Gallion, Lauren Winkleman, Lexi Gulesserian, Lisa Cole, Madeline Hirshan,Maggie Hartz, Mallory Barnum, Mariah Tabor, Marissa Neuman, Megan Hamm, Meghann Forey, Meline Matevosian,Michelle Ellis,Morgan Likens, Natalia Smith, Nicole Del Vecchio, Nicole Shook, Olivia Celani, Paige Fulfer, Rachel Beck, Rachel Black, Riley Gilleland, Ristyn Burke, Sara Carr, Siena Park, Taylor Kwasniewski, Taylor McClure, Tori Mauser-Jeppesen, Bailey Draxler, Kelly Hill, Kelly Kain, and Sarah Stone.....
150 strong.... and as we call them, they are the 'Fabulous 150' of USD!
As a thank you back for their generosity and spirit, SDM had delivered dozens of Extreme Pizza and Extreme Caesar Salads with grilled chicken to one of their later meetings as a thank you. We would like to express a big thank you to Kevin Smith of Extreme Pizza in La Jolla for helping arrange that!
More contributing to helping Japan but unable to attend included Claire Reiss, Natasha Reiss and EJ Johnson, Barbara and Karl ZoBell, Nasia and Danny Ampelas of Eclat Catering, Lori and Bill Walton, Lynda and Richard Kerr, and Colette and Ivor Royston.
Among the suggested organizations to donate to were:
Recommended People related charities for Japan
https://american.redcross.org/site/Donation2?idb=0&5052.donation=form1&df_id=5052
https://secure20.salvationarmy.org/?projectId=IHQ-JapanQuake
Joint Distribution Committee http://www.jdc.org/
http://www.americares.org/whatwedo/emergency/japan/japan-earthquake-tsunami.html
Recommended Animal related charities for Japan
http://www.worldvets.org/index.php?option=com_content&view=article&id=203
https://secure.humanesociety.org/site/Donation2?df_id=1713&1713.
donation=form1&s_src=hsihomepage&sub_src=031711billboard1
http://www.hsi.org/news/news/2011/03/japan_aid_plan_031411.html
Be advised strictly no downloading, publishing, broadcasting, printing, or copying of photos or content.Please email purchase requests of photos you are in.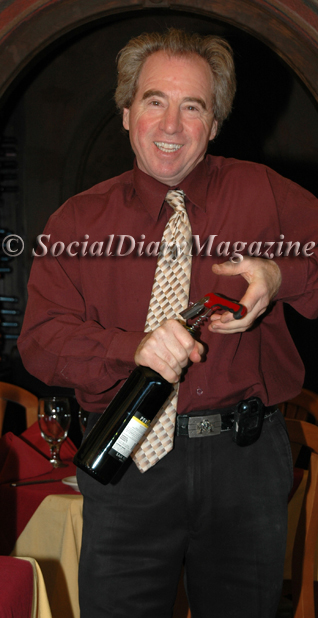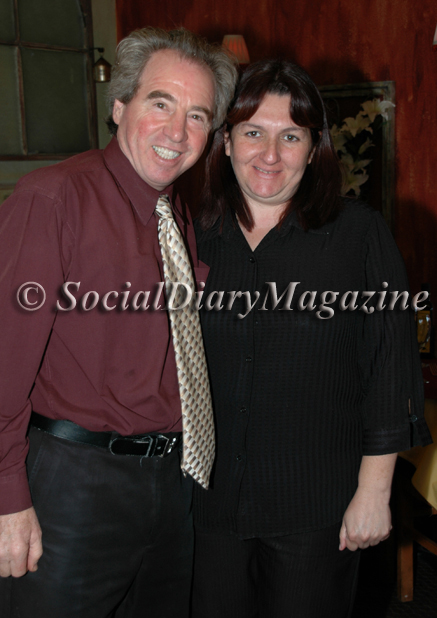 Cafe Milano's Pasquale and Sondra
advertisement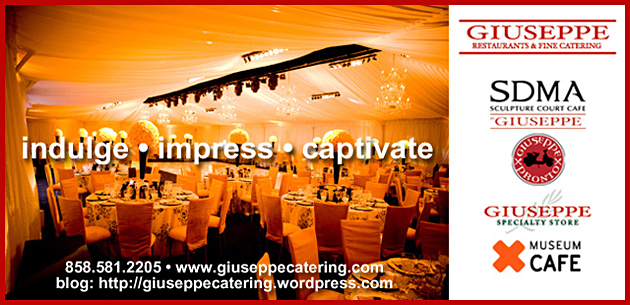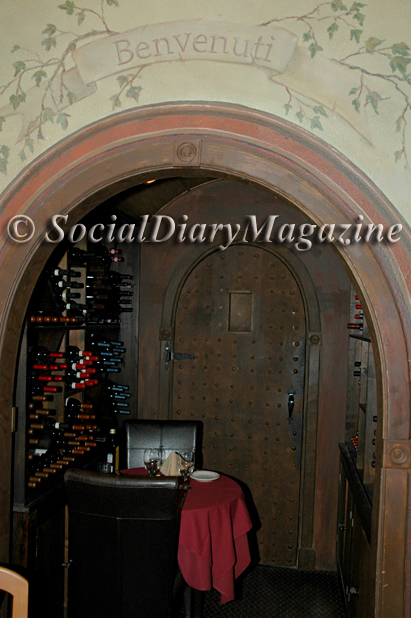 Cafe Milano's Wine Cave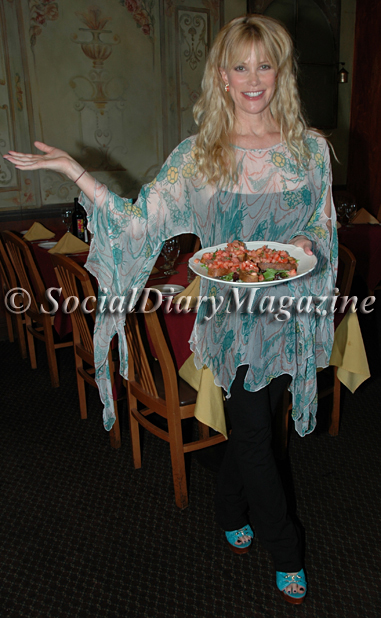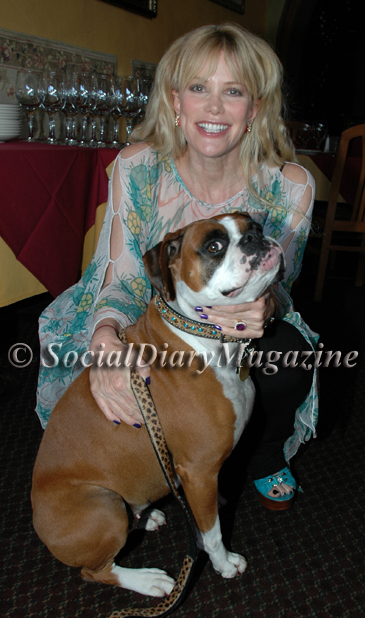 Playing Hostess in a fun Zandra Rhodes top!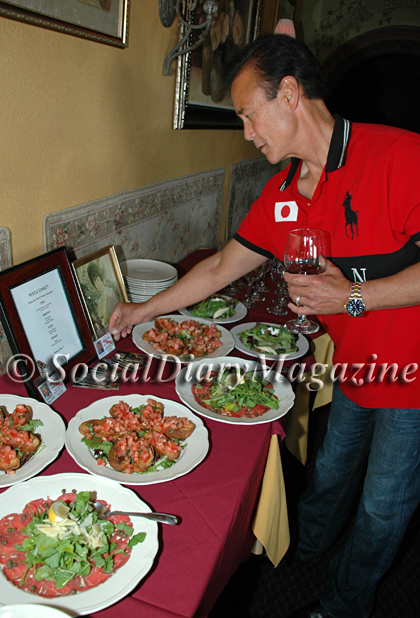 The Bountiful Buffet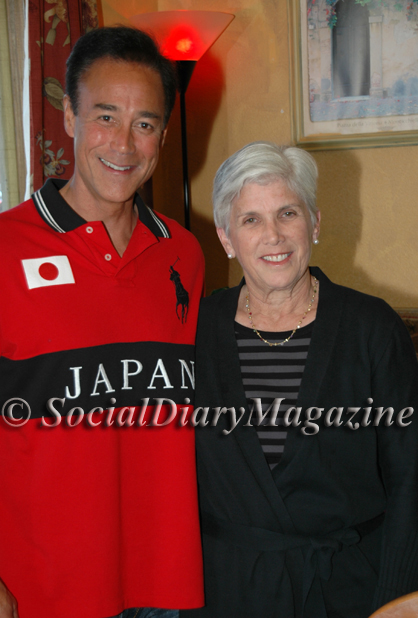 Scott Johnston with Susan Ulevitch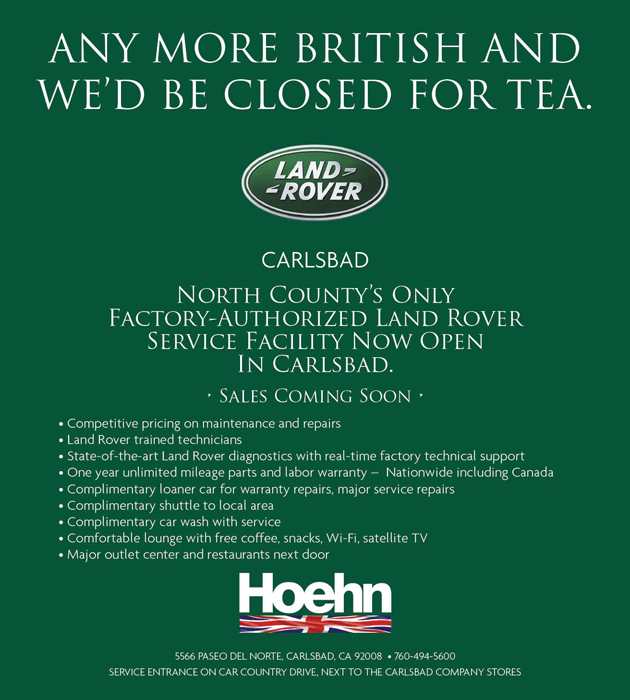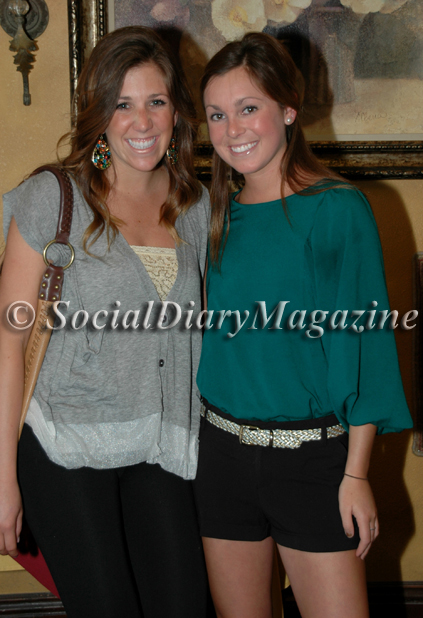 USD's Eta Rho Chapter of Alpha Phi Gals Lindsay Reuben and Megan Blaich who is also an Assistant to the Social Diary Magazine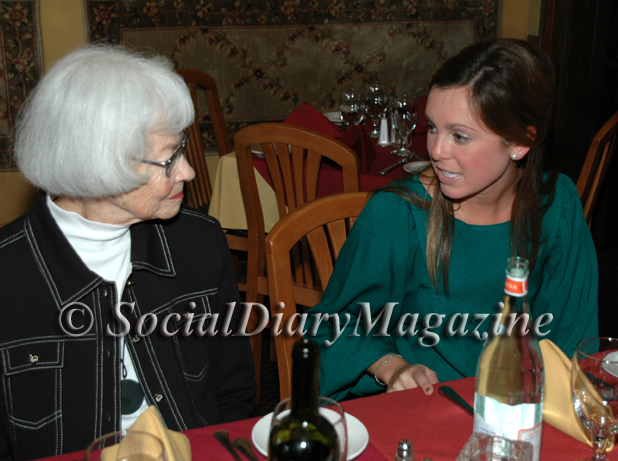 Shirley Schwab with Megan Blaich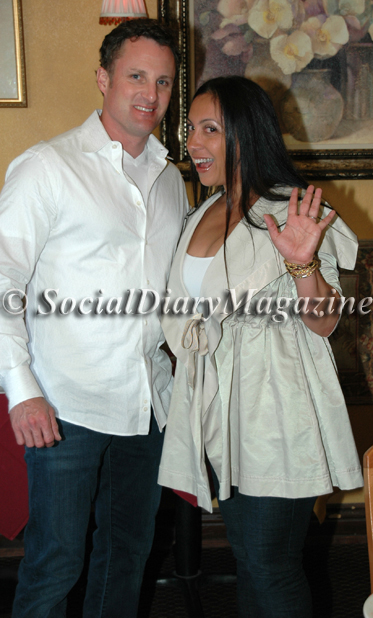 Peter Jones and Bonnie Saldivar-Jones
Bonnie Saldivar-Jones's 'flats'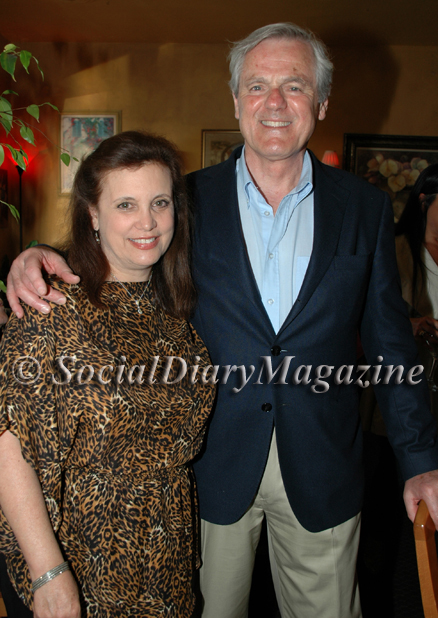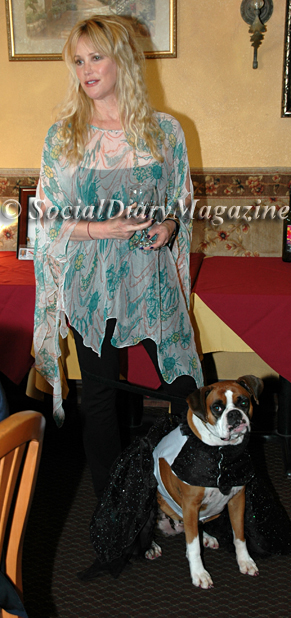 Doreen Schonbrun with Dr. Maurizio Seracini ** Kima Schwab-Johnston and her Mommie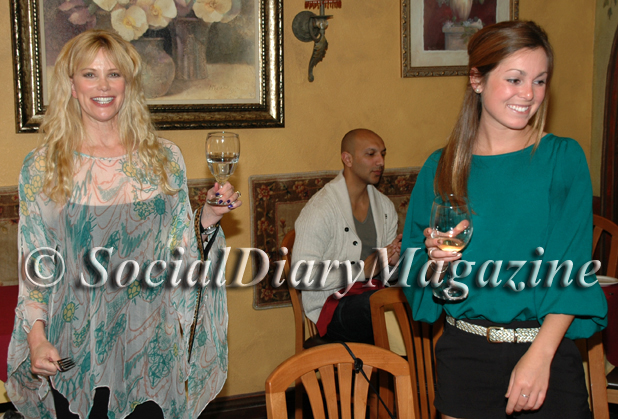 Margo Schwab and Megan Blaich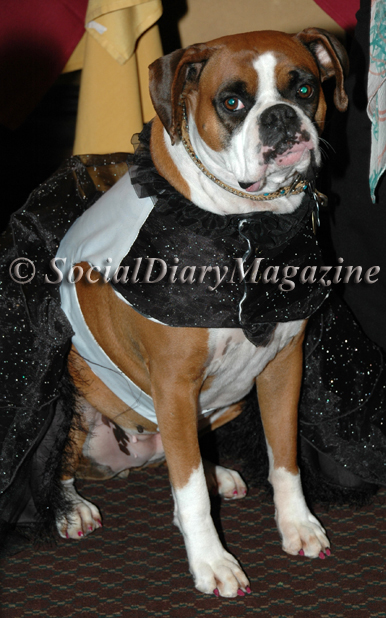 Kima Schwab-Johnston dreaming of carpaccio!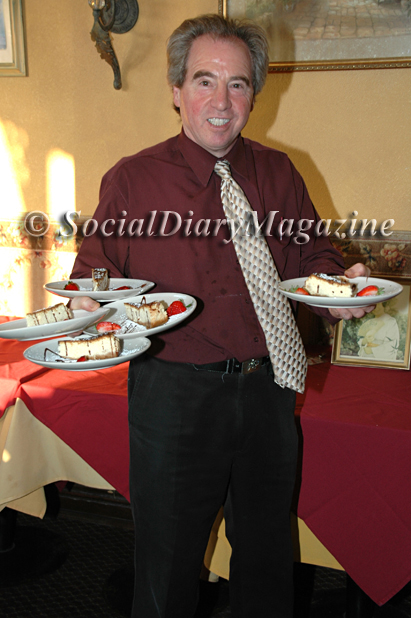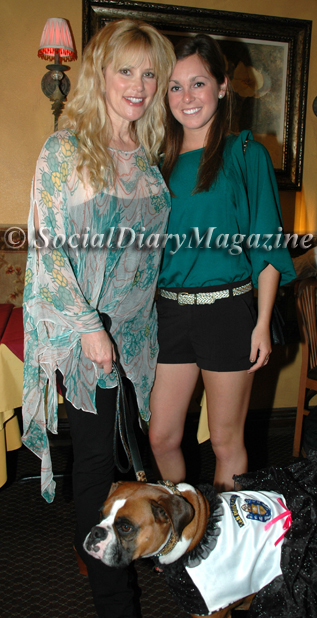 Cafe Milano's Pasquale.... with homemade ricotta cheesecake ** Margo Schwab with Megan Blaich and Kima the Service Dog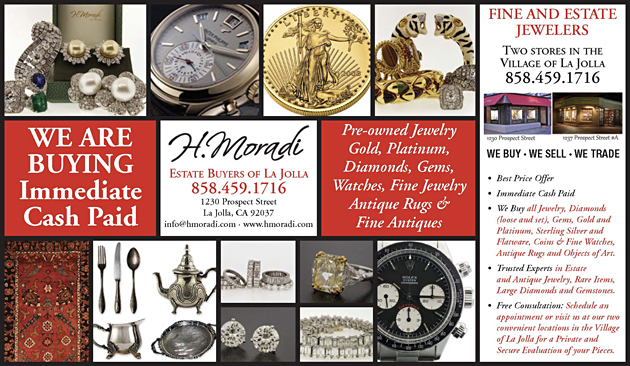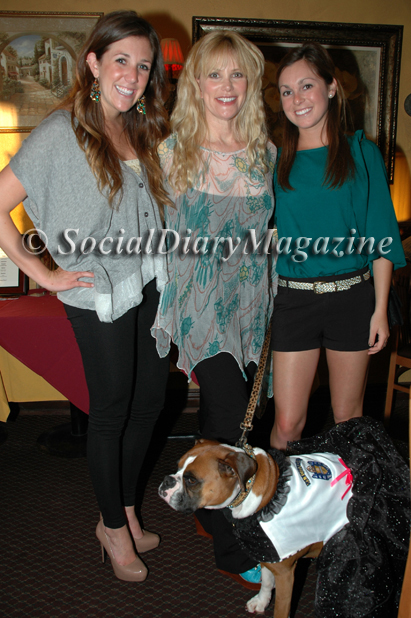 Lindsay Reuben with Margo Schwab, Megan Blaich and Kima ....The Runaway Bride!
2 weeks later.....Social Diary Magazine sends Extreme Pizza to Eta Rho Chapter of Alph Phi Sorority at USD as thank you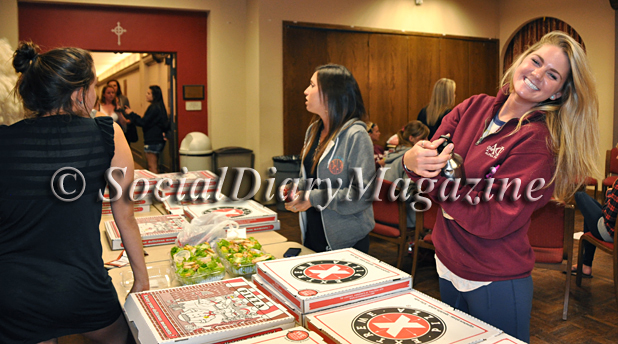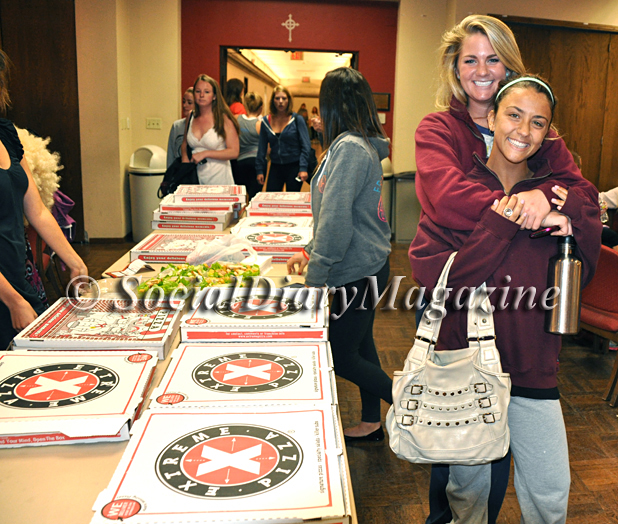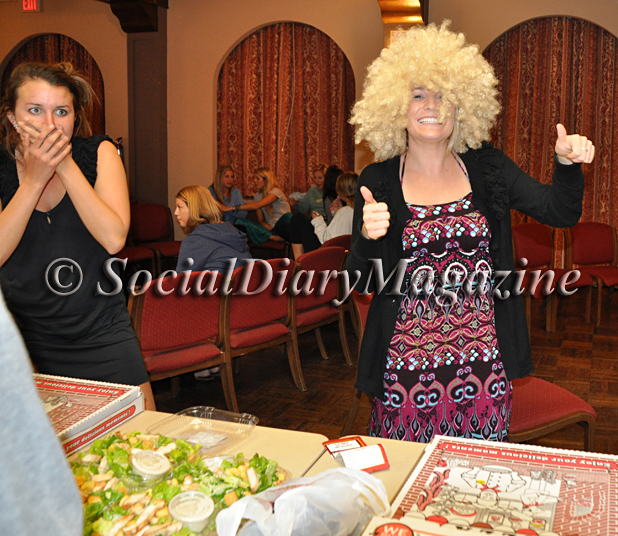 Alpha Phi members having fun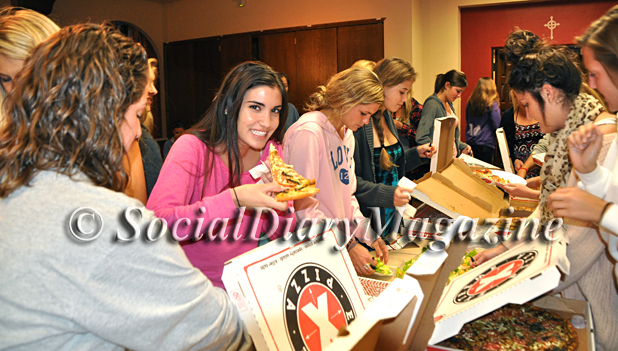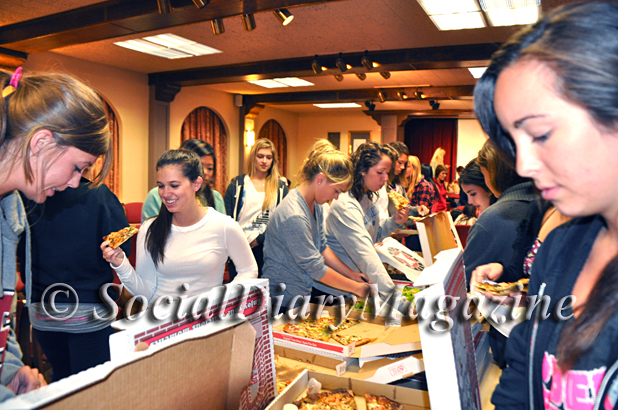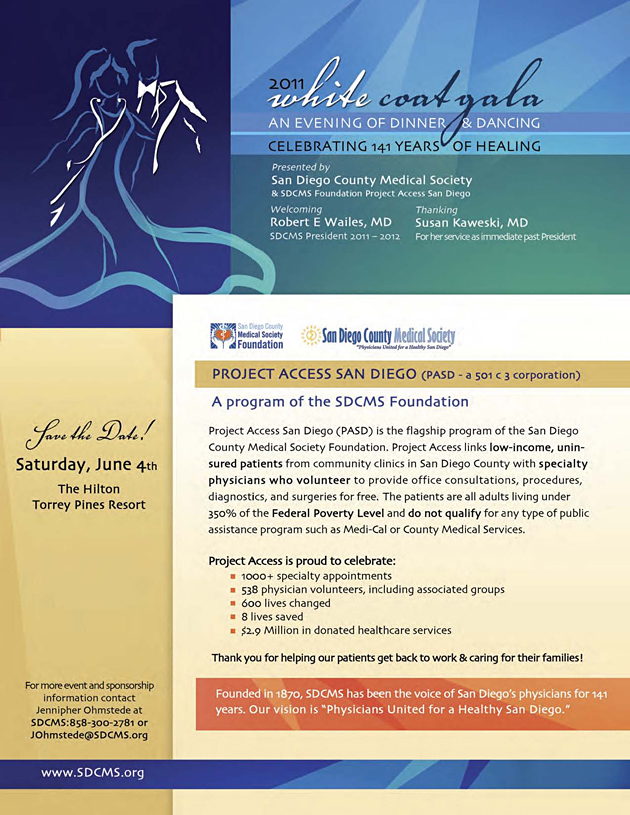 Email Commentary to be added
email TheSocialDiary.com
* Margo Schwab, MBA, more formally known as Margaret E. Schwab, has produced, written, interviewed and photographed for various media organizations since 1989. Schwab attended Holton Arms School, La Jolla Country Day School and La Jolla High School. Schwab has a B.A. from Scripps College, spent a business internship with S.A.I.C., Science Applications International Corporation, and earned a Masters of Business degree, M.B.A., from the University of San Diego by way of Claremont Graduate School . Schwab additionally took college courses from Harvard University, and Syracuse University. Schwab volunteers for numerous charity organizations. She also continues to support animal organizations and the prevention of people and animal abuse. Schwab is the editor and co-owner of The Social Diary.
Margo Schwab and Scott Johnston of The Social Diary Magazine are pleased to announce a partnerships with the San Diego Humane Society and SD METRO Magazine. They have also partnered with Country Friends and the San Diego American Heart Association and the Arthritis Foundation.
Margo Schwab and Scott Johnston are both members of the La Jolla Beach & Tennis Club (Margo Schwab since 1974) and both are now members of the University Club and its worldwide ClubCorp Compass Society. Margo Schwab and Scott Johnston are Police Press credentialed by the Chief of Police, William Lansdowne.
San Diego's The Social Diary would like to say a special thank you to our advertisers.
San Diego County Medical Society White Coat Gala
Eclat Catering by Athanasia Ampelas - Home Delivery Availabe Too
Hoehn Motors Land Rover
Lizz Russell Couture Designed Gowns and Purses
Diana Cavagnaro's Designer Millinery
Jordan's Art Couture
Designer Millinery by Diana Cavagnaro
Juelerie by Pamela Pogue
The Museum of Contemporary Art San Diego
Giuseppe Restaurants and Fine Catering
The University Club Atop Symphony Towers and ClubCorp
Leslie Newman Clark - La Jolla Acupuncture
Maggie B fashion and style in Rancho Santa Fe Plaza
Papalulu's Restaurant and Catering in La Jolla Shores
Nancy's Nails on Pearl Street in La Jolla
H. Moradi Fine Jewelers on Prospect Street in La Jolla, now 2 locations!
San Diego Opera
WineSellar & Brasserie - featuring the Gary Parker Wine Club
Cafe Milano on Pearl Street La Jolla
Extreme Pizza in La Jolla
Neptunic Sharksuits
The Animal Hospital of La Jolla
Eugene Ladopoulos of Mistra Estates Olive Oil
Warning ** photos, video and writing on this site are the
2011 copyright, all rights reserved, of The Social Diary LLC and its subsidiaries including San Diego Diario Sociales - Su Conexión Con la Sociedad, no reproduction of any part or parts is allowed without written permission by Social Diary Magazine