~ the Social Diary ~
the on-line magazine covering High Society ..& more
____________________________________________________________
Choosing and Working with an Architect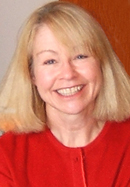 by the Social Diary Architect Columnist Heather Johnston
Column #1, January 15th, 2006
The architect is the skilled professional who listens to you, interprets your wishes, and helps realize your building dreams. The architect is a counselor, planner, designer, mediator, coordinator, and business administrator. By working directly with you and assessing your specific requirements, the architect tailors the design to suit your personality, needs, budget, and lifestyle. The architect's extensive study of design alternatives (some of which you may not have considered) allows you to choose the design most appropriate to your needs.
Architects go beyond strict functionality to create spaces that actually enrich the quality of life. They think holistically to create a home that truly works with the land it sits on.
Chemistry is key when choosing an architect since you'll not only be spending a lot of time together, but sharing a great deal of personal information during the process.
(photos - "Bringing in the Light"........ "It's all in the Details")
The architect also saves you money and time. By keeping abreast of the latest construction materials and technologies, architects can recommend materials and systems that fit your budget. Architects add value at every stage of the project, from initial conceptual design through construction completion.
Your architect:
" Translates your wishes into plans for construction
" Designs custom work and installations
" Prepares drawings and specifications
" Helps you address building codes and regulations
" Coordinates the work of consultants
" Helps you secure a builder
" Administers the actual construction
Each architect has his or her own style, approach to design, and methods of work. So it's important to find an architect who understands your style and needs. Visit AIA.org and review the material the American Institute of Architects provides on hiring an architect. Follow this rule of thumb: If you're moving or tearing down any walls, or if the job involves any plans or new construction, hire an architect. Or think of it this way: The minute you have second thoughts, or start to question your solution, hire an architect.
Compile a list of three or four qualified architects. Once you have narrowed the field, here are some pointers to remember during the interview:
1. Are they keen and available? Be certain the person with whom you have a rapport continues to work on your project.
2. Working with an architect can often be a very personal experience - hire someone you like and feel comfortable discussing your life and habits with.
3. Can they offer the whole service? Aim to find an architect willing & experienced in the items listed above.
4. Be sure to ask about any issues that are important to you such as using environmentally friendly and energy efficient materials
5. Ask when the architect will be able to do your job. Depending on how busy they are, some architects may have to put you on the back burner for a while.
Your architect will provide a unique and valuable contribution, creating a visually appealing place with pleasing character and style. Ultimately, your property's value is increased through appropriate design, improved functionality, and high-quality detailing.

* Heather Johnston Architect, is a residential architect based in San Diego who specializes in contemporary, custom residences, vacation homes and renovations.

Heather Johnston Architect
Better living is designed.
www.hjarchitect.com
(858) 453-7666 tel.
(858) 453-6766 fax
back to New this Week........Johnston Archives......... Home

Warning ** photos, video and writing on this site are the
copyright of margomargo.com and Margo Schwab.
no reproduction of any part or parts is allowed without written permission by Margo Schwab