San Diego Social Diary LLC All rights reserved 2012 (This material may not be published, broadcast, rewritten or redistributed)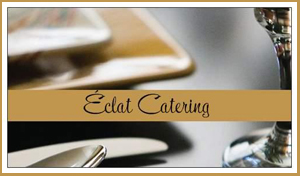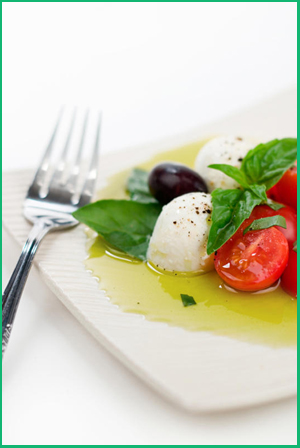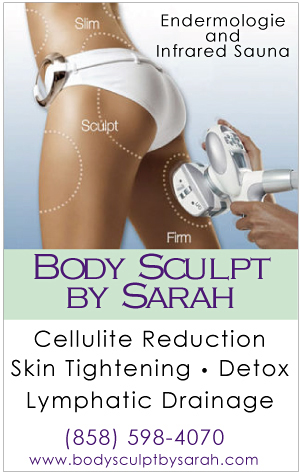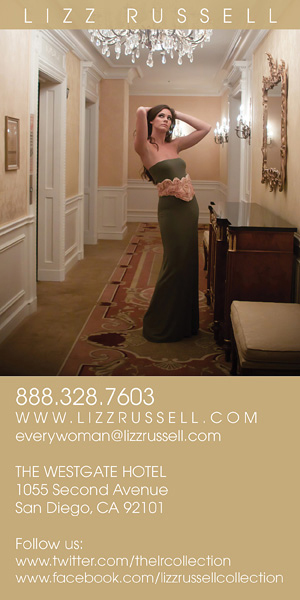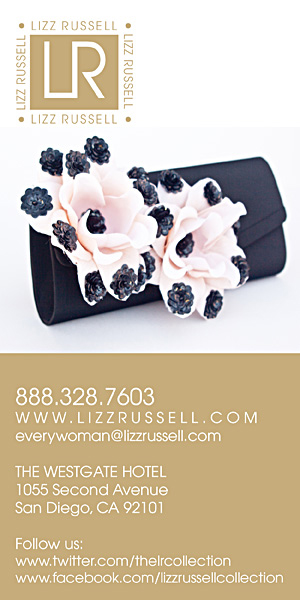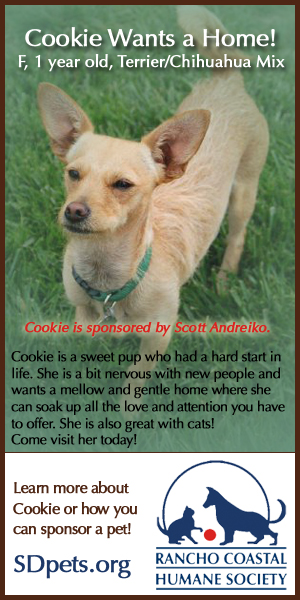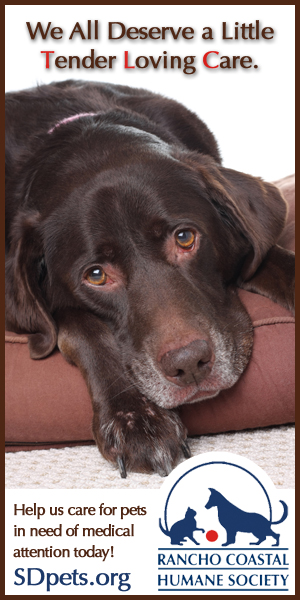 ________________________
Security Consultation
Services by Scott Johnston
SDPD Offcr. (Ret.)
619-384-7333
_______________________
WineSellar & Brasserie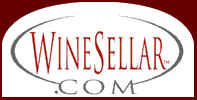 858-450-9557
Restaurant, Gary Parker's Wine Club,
Wine Store and
~ Wednesday & Saturday wine tasting's ~
XXXXCheck out Gary Parker's Pick... X...XXXXXXXa 2007 Clos de la Roche, Grand XXXXXXXXCru for $54 WineSellar Club, Price, this Pinot Noir is STELLAR!
_________________________
For Advertising, please
your inquiry.
Ask about you can support your favorite organization!
_________________________
Where the locals dine
for Homemade Pastas, Raviolis, and Sauces
Cafe Milano
711 Pearl St, La Jolla
858- 454-3806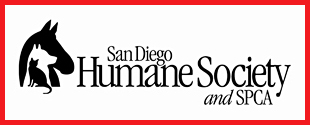 SpaSAN DIEGO HUMANE SOCIETY & SPCA
GAINES STREET CAMPUS
5500 GAINES STREET
SAN DIEGO, CA 92110
(619) 299-7012
www.sdhumane.org rky
with other dogs or cats.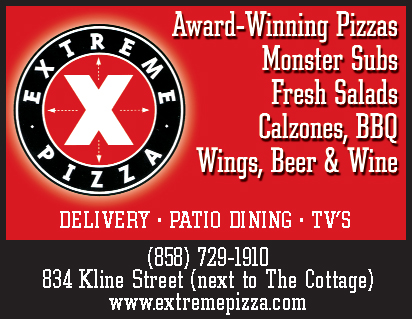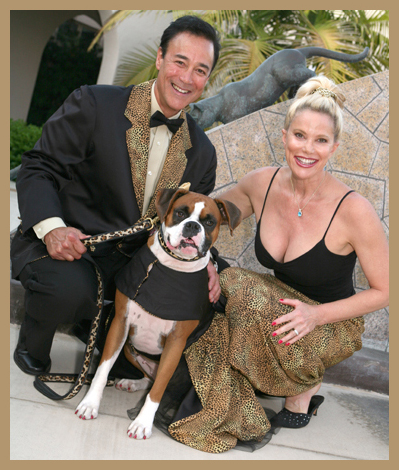 Scott Johnston, Margo Schwab and Kima serving up San Diego Social Coverage!
Project Edeline for Haiti
"Thousands of Americans have tried to help Haiti overcome the impact of its devastating earthquake, and we were happy to help the La Jolla community participate in a meaningful way." - Host Michelle Ciccarelli Lerach
More Social Diary Event Coverage ....HOME
Every once in a while, you hear a story so positive and poignant, that it changes your life.
The story of Edeline Felizor, who survived the 2010 earthquake in Haiti, is inspiring at the least. Crushed by a building, Edeline suffered a broken neck, five fractured vertebrae and horrific pain for days.
Long story short, Edeline was dug out, and eventually connected to Dr. Lee Rice and physical therapist Stephanie Hoffman of La Jolla.
Through Hoffman and Dr. Rice's volunteer efforts, Edeline is happily recovering and very happily determined to truly give back.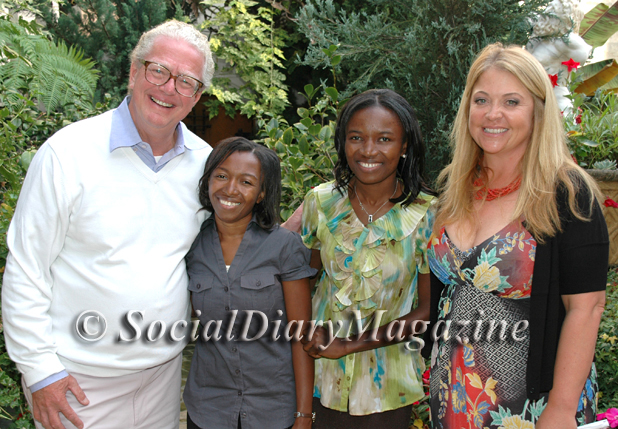 Host Bill Lerach with Edeline Felizor and Isemene and Host Michelle Lerach
To raise awareness for Haiti and Project Edeline, a fundraiser was held October 16th, 2011 at the cliffside home of Michelle and Bill Lerach.
"Thousands of Americans have tried to help Haiti overcome the impact of its devastating earthquake, and we were happy to help the La Jolla community participate in a meaningful way," said Michelle Ciccarelli Lerach, hostess of the event. "Edeline and her determination to help rebuild the school that collapsed on her - taking the lives of many and nearly ending hers - profoundly impacts everyone who meets her, and I think all of us who participated in the event are the better for it."
The Lerach's hired Chef Jeff Stanko to create island staples like codfish fritters known as 'Accra,' classic remoulade, spiced pork known as 'Griot,' with mashed plantains and chorizo.
Snake Oil Cocktail's mixologist Ian Ward created custom pineapple based cocktails, and Cups of La Jolla, owned by Michelle Lerach, offered mini passion fruit-infused cupcakes.
All for a great cause. Awareness and funds raised will help Edeline on her mission.
The purpose of the event was Project Edeline. Stephanie Hoffman explains. "Project Edeline" is about rebuilding both a school and dreams in Haiti. When the 2010 earthquake destroyed lives, building and dreams, Edeline Felizor, who was severely injured and trapped in her collapsed building, committed her new life to helping others in Haiti to rebuild theirs. The school will serve one of the poorest communities in Haiti and help give kids who would otherwise be left in the streets, a chance to better their lives by attending school. The project is run by "Youth Without Borders". For more info on Project Edeline, go to www.youthwborders.org."
Dr. Lee Rice added this. "It is incredibly inspiring to witness her journey and to see her transformation from a victim of such a devastating injury to a spearheading leader for educating so many underprivileged children in Haiti. Please count me among those who have been both privileged to participate in Edeline's recovery and committed to helping her realize her dream of building the first school. Both you and she are a blessing in my life. I'm a very grateful person and want you to know how much my involvement has contributed to my own happiness and personal growth."
Among the guests there were Angie and Rusty Preisendorfer, Kerri and Drew Smith, Florencia Gomez Gerbi and Fernando Aguerre, and Sue Wagener.
Be advised strictly no downloading, publishing, broadcasting, printing, or copying of photos or content. Please email purchase requests of photos you are in.
Enjoy the Photos!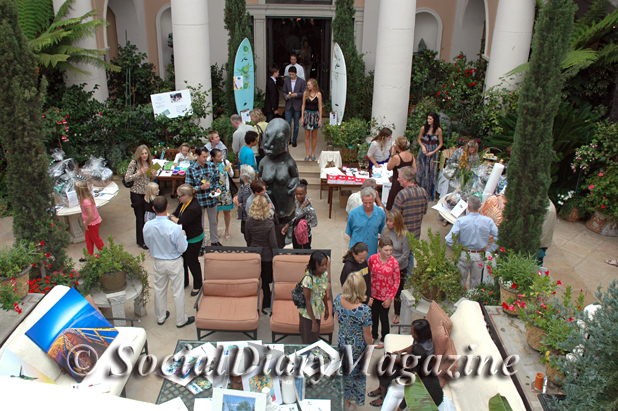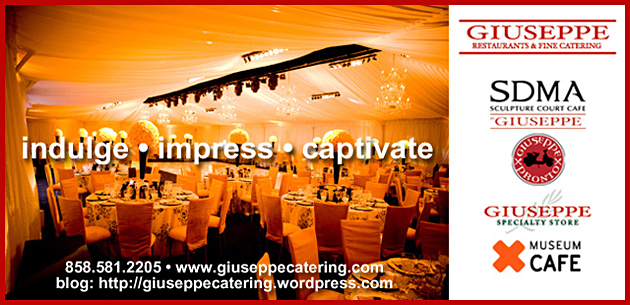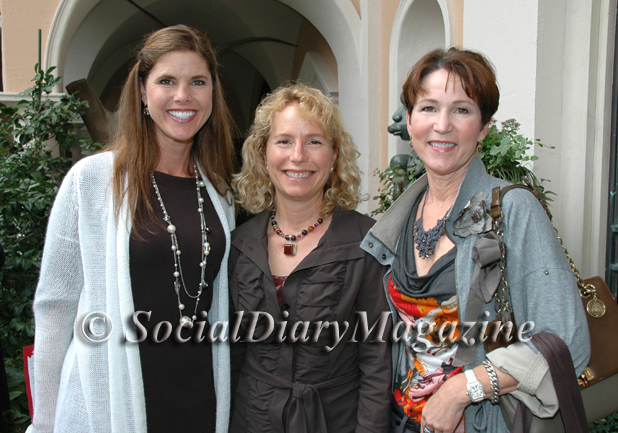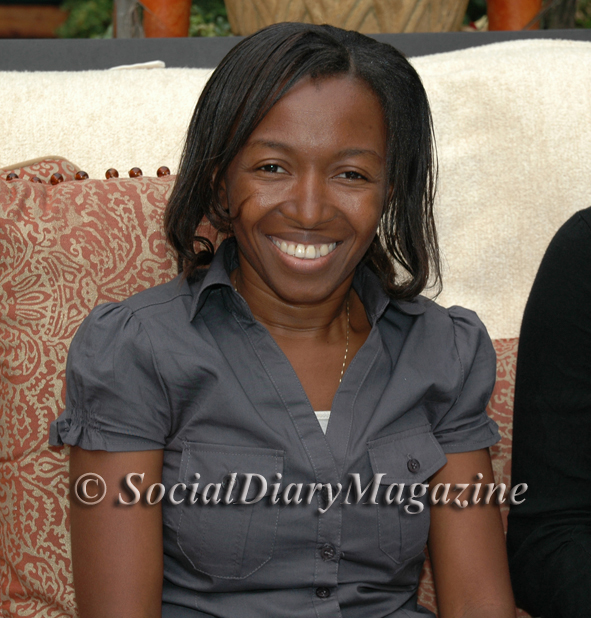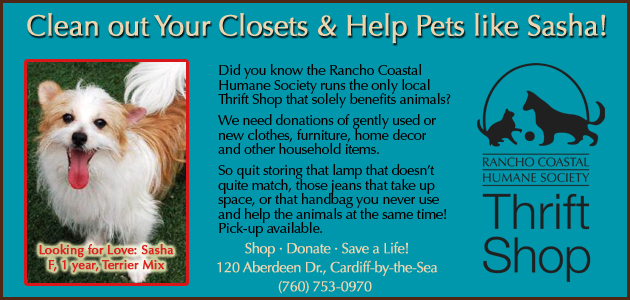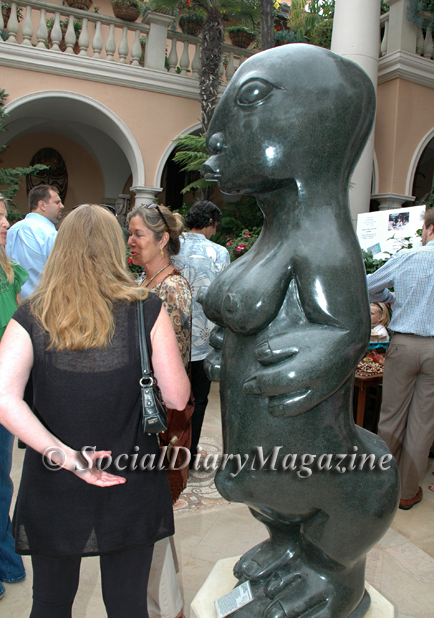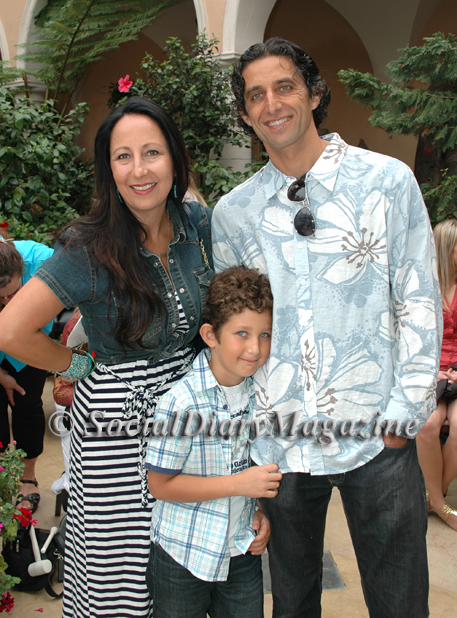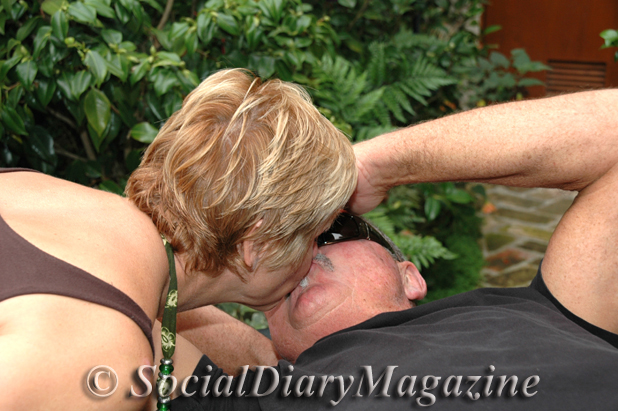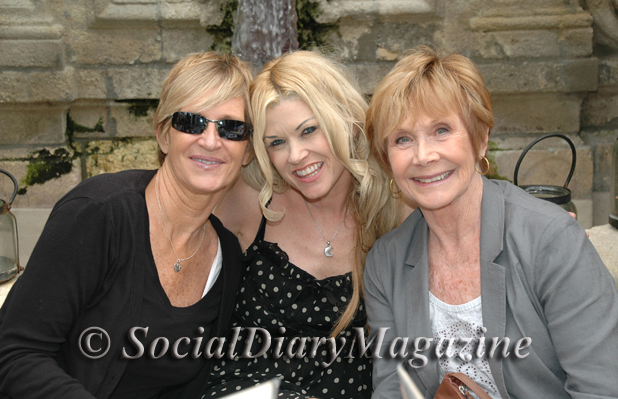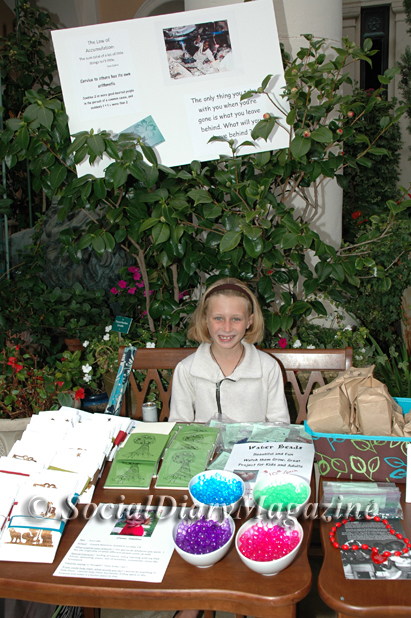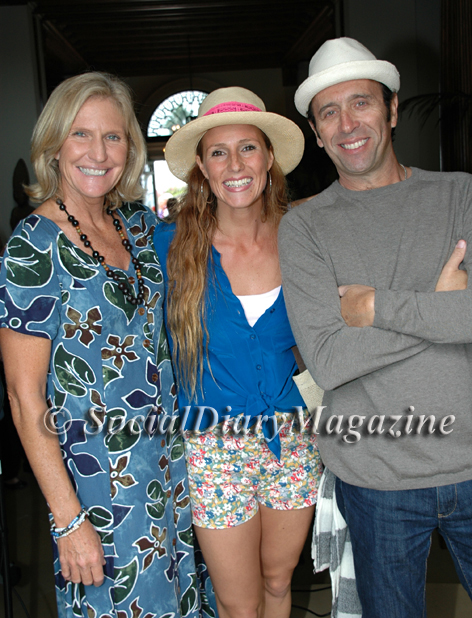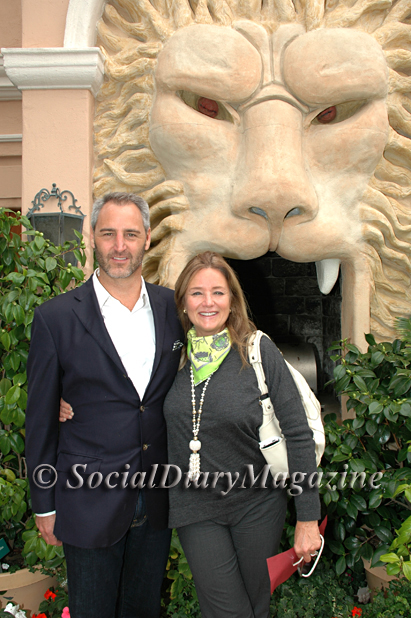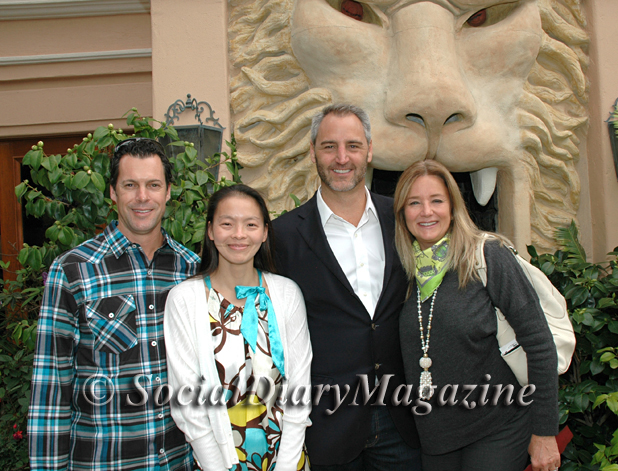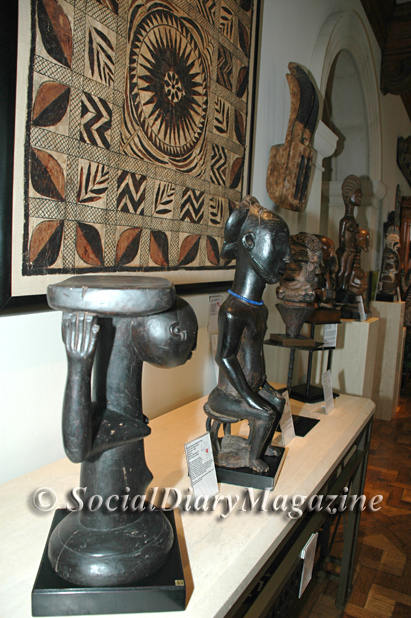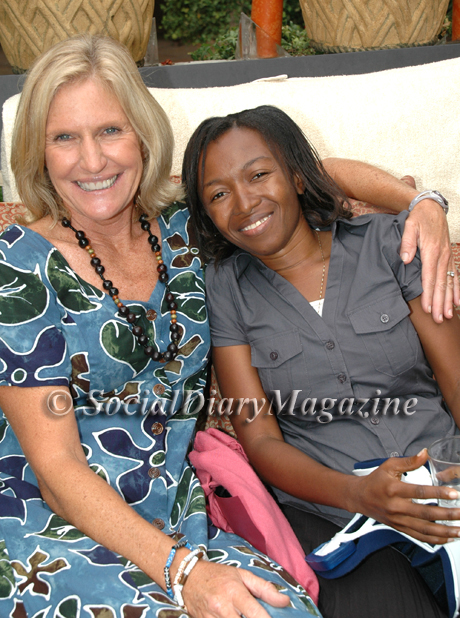 _________________________________________________________________________________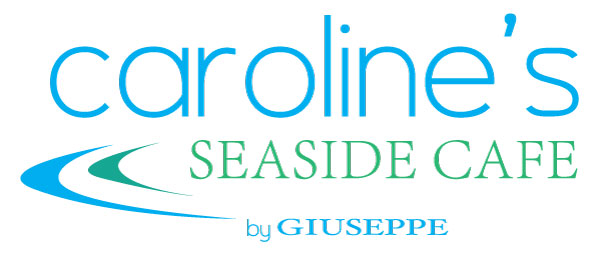 _________________________________________________________________________________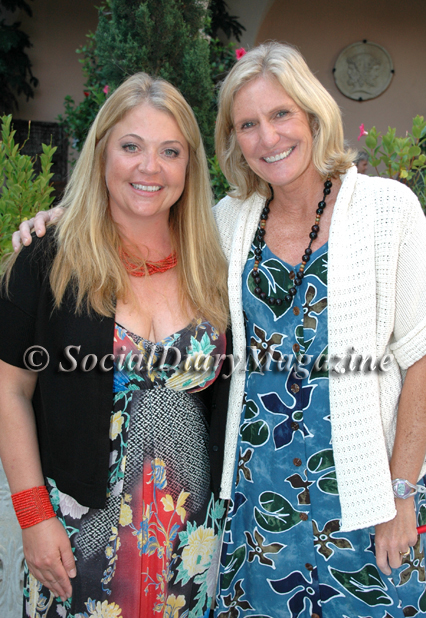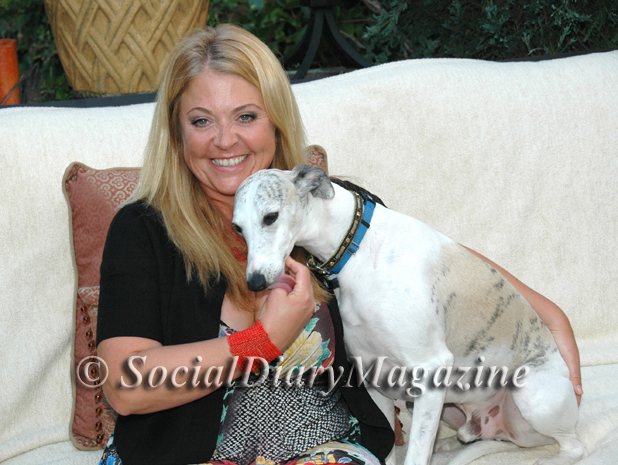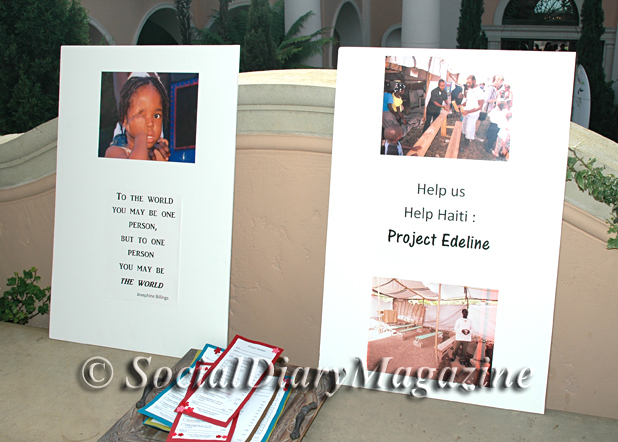 More Social Diary Event Coverage ....HOME
reported and photographed by Margo Schwab
web technical support by Scott Johnston
Please join us for fun informative updates on Twitter and Facebook

The Town Gossip
Cool event helping to feed children in need...
Social Diary's Scott Johnston and Kima will be modeling!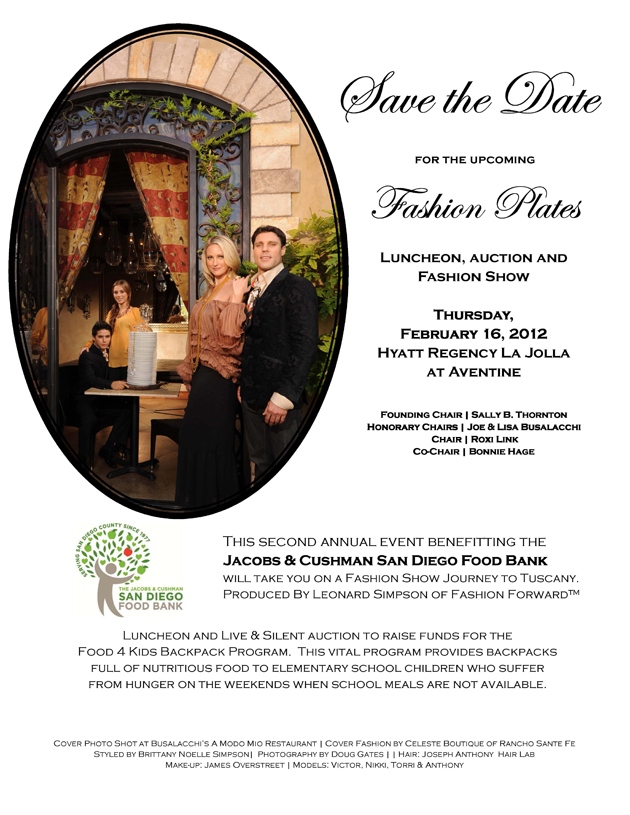 Email Commentary to be added
email TheSocialDiary.com
* Margo Schwab, MBA, more formally known as Margaret E. Schwab, has produced, written, interviewed and photographed for various media organizations since 1989. Schwab attended Holton Arms School, La Jolla Country Day School and La Jolla High School. Schwab has a B.A. from Scripps College, spent a business internship with S.A.I.C., Science Applications International Corporation, and earned a Masters of Business degree, M.B.A., from the University of San Diego by way of Claremont Graduate School . Schwab additionally took college courses from Harvard University, and Syracuse University. Schwab volunteers for numerous charity organizations. She also continues to support animal organizations and the prevention of people and animal abuse. Schwab is the editor and co-owner of The Social Diary.
Margo Schwab and Scott Johnston of The Social Diary Magazine are pleased to announce a partnerships with the San Diego Humane Society and SD METRO Magazine. They have also partnered with Country Friends and the San Diego American Heart Association and the Arthritis Foundation.
Margo Schwab and Scott Johnston are both members of the La Jolla Beach & Tennis Club (Margo Schwab since 1974) and both are now members of the University Club and its worldwide ClubCorp Compass Society. Margo Schwab and Scott Johnston are Police Press credentialed by the Chief of Police, William Lansdowne.
San Diego's The Social Diary would like to say a special thank you to our advertisers.
Eclat Catering and Home Delivery by Chef Athanasia Ampelas
The Arthritis Foundation
San Diego Food Bank
Nicole Miller at The Forum
San Diego Public Library Foundation
Rancho Coastal Humane Society
San Diego Humane Society
Heinz Geitz Autohaus
Estate and Business Attorney John Smaha
Bowers Fine Jewelry
San Diego Symphony
San Diego Opera
Lizz Russell Couture Designed Gowns and Purses
Diana Cavagnaro's Designer Millinery
Animal Fashion by Jordan
Juelerie by Pamela Pogue
The Museum of Contemporary Art San Diego
Giuseppe Restaurants and Fine Catering
The University Club Atop Symphony Towers and ClubCorp
WineSellar & Brasserie - featuring the Gary Parker Wine Club
Cafe Milano on Pearl Street La Jolla
Extreme Pizza in La Jolla
The Animal Hospital of La Jolla
Eugene Ladopoulos of Mistra Estates Olive Oil
Warning ** photos, video and writing on this site are the
2012 copyright, all rights reserved, of The Social Diary LLC and its subsidiaries including San Diego Diario Sociales - Su Conexión Con la Sociedad, no reproduction of any part or parts is allowed without written permission by Social Diary Magazine