7928 Ivanhoe, La Jolla * 858-805-5062 * www.purebarre.com
(Copyright 2010 by The Social Diary LLC All rights reserved.)
(This material may not be published, broadcast, rewritten or redistributed)
(Any breach of this copyright will result in liquidated damages ($500 and up per usage ) plus any attorney fees to collect those damages. These liquidated damages will not limit any other remedy available.)

Globe Guilders' Fashion Show's Fashionable Guests!!
(followed by The Buzz!!)
The Annual Globe Guilders fashion luncheon August 24th, 2010 (hosted for the first time at the Hilton San Diego Bayfront) once again was a huge 'coup de fashion' hit for the fashionable in San Diego. The turnout was 600 plus and all to benefit the Old Globe's Artistic and Educational Programs.
Among the elegant attendees were Nancy Gold in a sophistated Akris suit, Valerie Cooper in a pretty red Prada dress, Jennifer Greenfield in Oscar de la Renta, Karen Cohn in head to to Oscar de la Renta, Iris Strauss in a beautiful Naeem Khan design, and Jake Figi, looking great after spending a relaxing summer in Aspen!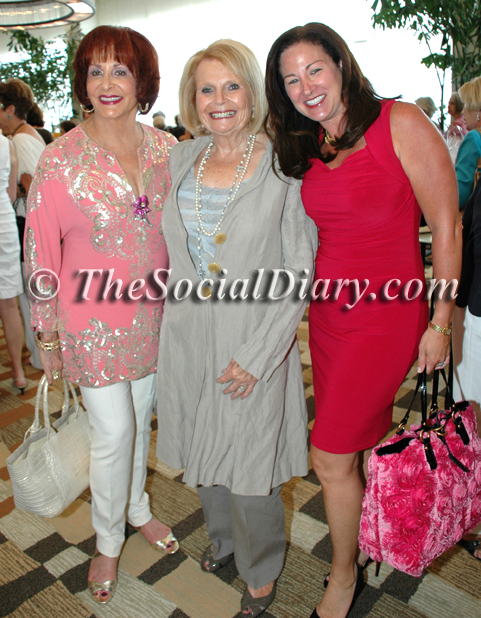 Iris Strauss with Joan Jacobs and Jake Figi
More fashionably there included Globe Guilder President Joyce Nash, Event Honorary Chair Rana Sampson, Fashion Show Chair Marlene Sterling, Lena Evans wore a Naeem Khan skirt (fyi, she and her husband Dan Floit hosted the Globe Guilder's VIP party the night before, Peggy Matthews, Gigi and Ed Cramer, Gigi was VIP Chair the night before, Pat and Bob Whalen, Debra Turner, Patty Elkus, Emma Zuckerman, Joan Jacobs, Barbara Brown, Fern Murphy, Maria Stanley, Maggie Bobileff in Nicole Miller, Doreen Roohanipur, Lyndy Carreiro of Neiman Marcus (Neiman's coodinated the fashion show with Naeem Khan), Carol Karlovich, Mary Walker, and Sheryl White in a very pretyy Naeem Khan dress.
Fyi, Sheryl White was quite instrumental on making Naeem's visit flawless!
The silent auction shopping was fun, the creatively served lunch was fun and different, and the Naeem Khan fashion show was divine!
Please enjoy the photos.
Be advised strictly no downloading of photos. Please email purchase requests of photos you are in.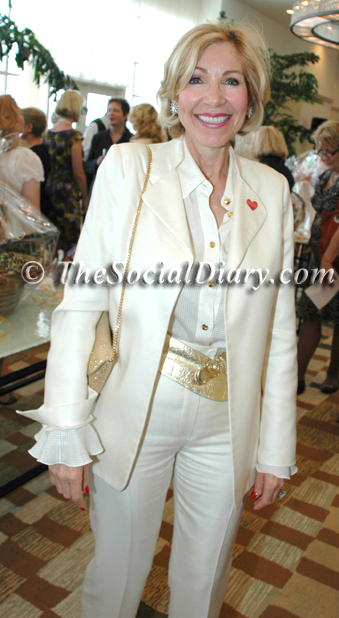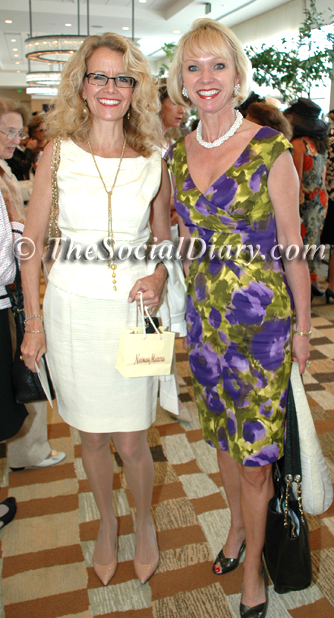 Linda Swortwood ** Jeanette Amen with Lynelle Lynch
advertisement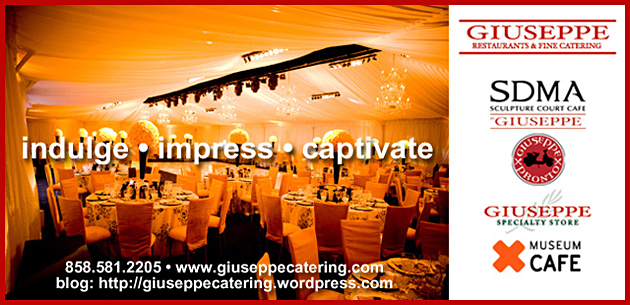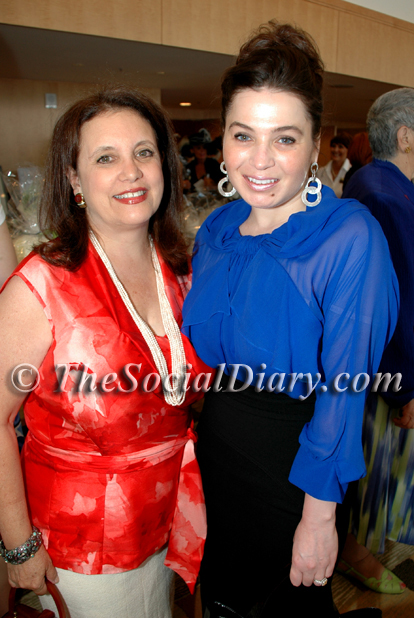 Doreen Schonbrun with Shell Akers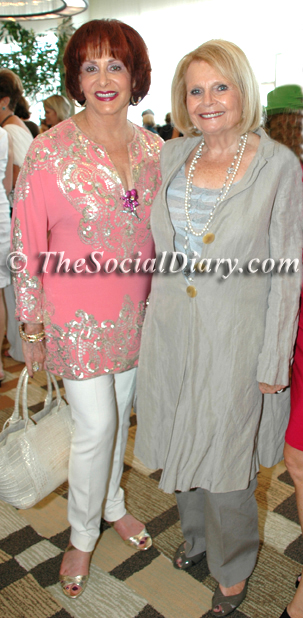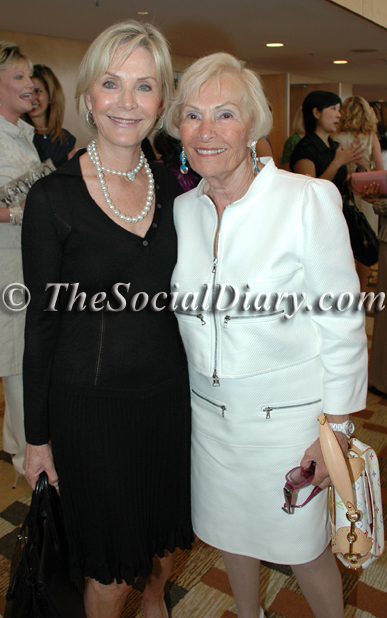 Iris Strauss with Joan Jacobs ** Lee Clark with Bea Epsten
advertisement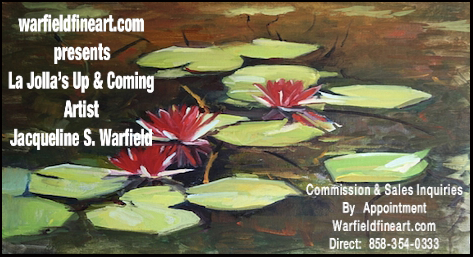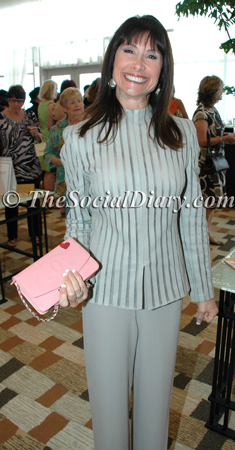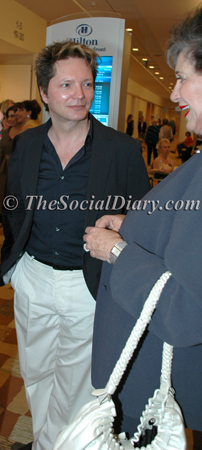 Nancy Gold Seid ** Cristull Hasson ** Jeremy Mariage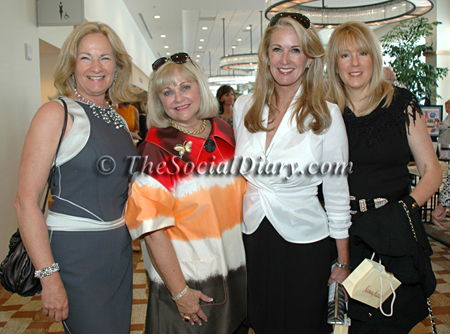 Susan McClellan, Jeanne Larson, Guest and Claudia Johnson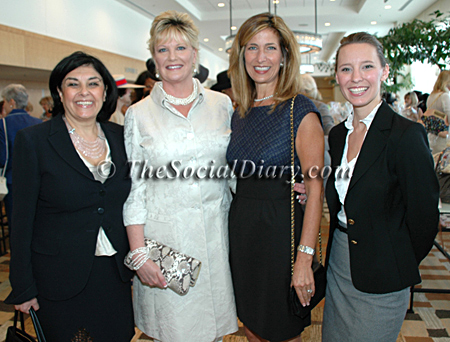 The Neiman Marcus team including Lyndy Carreiro and Linda Cantowine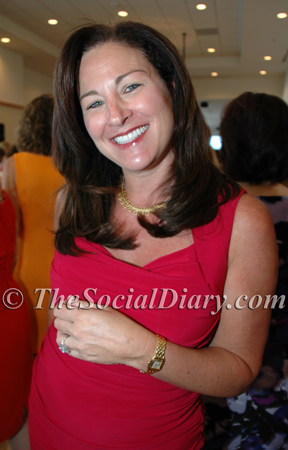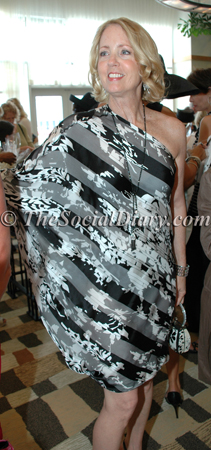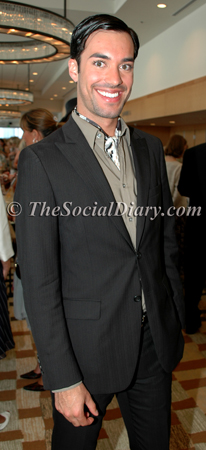 Jake Figi ** Sheryl White ** Alex Yanez of Neiman Marcus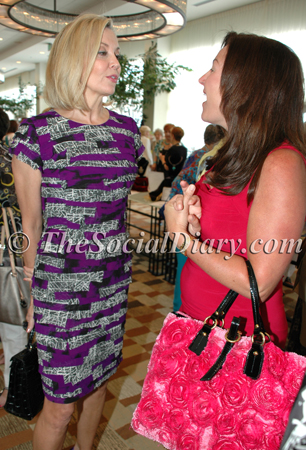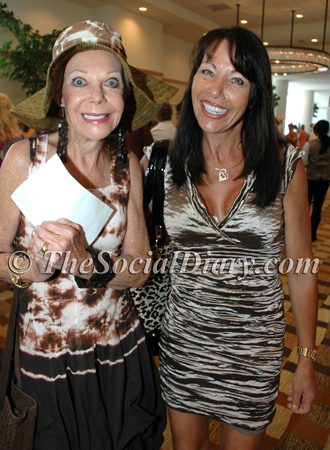 Karen Cohn and Jake Figi ** Jeanne Jones with Maggie Bobileff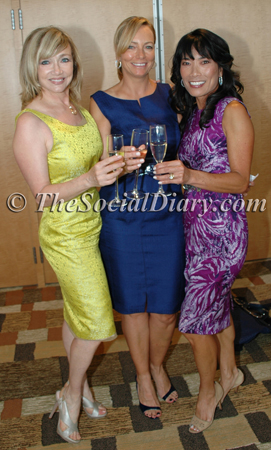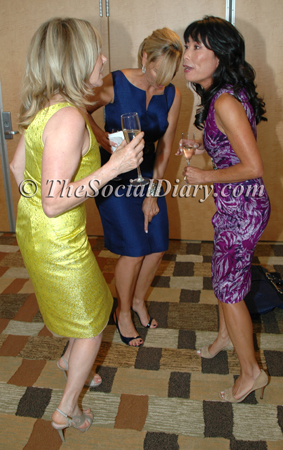 Margo Schwab in Naeem Khan ** Above and below Lynda Kerr with Diane Boudreau and Jennifer Greenfield having fun!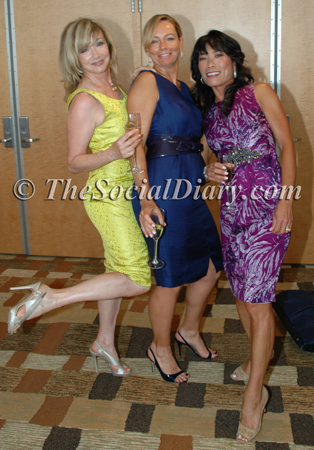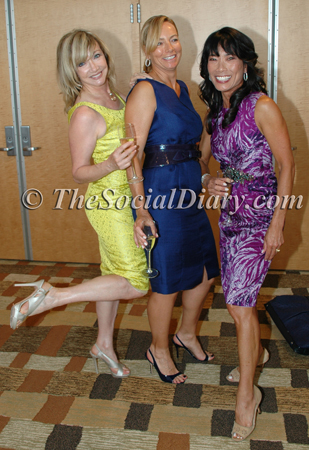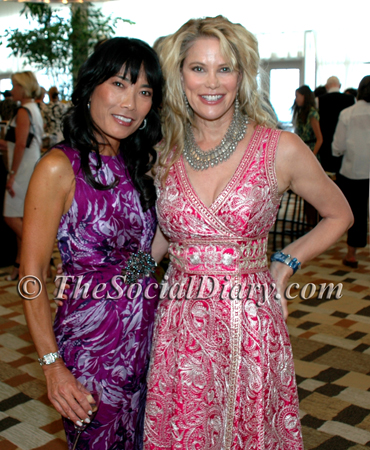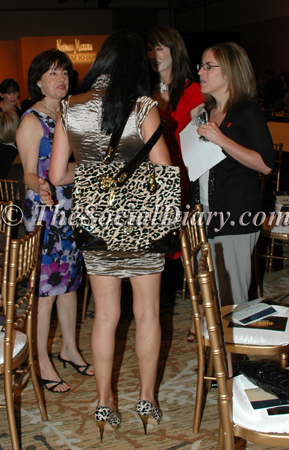 Jennifer Greenfield and Margo Schwab ** Maggie Bobileff with a touch of animal print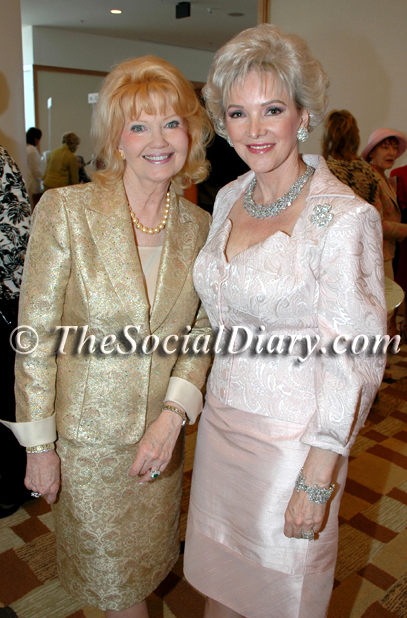 Cristull Hasson with Shirley Hinckley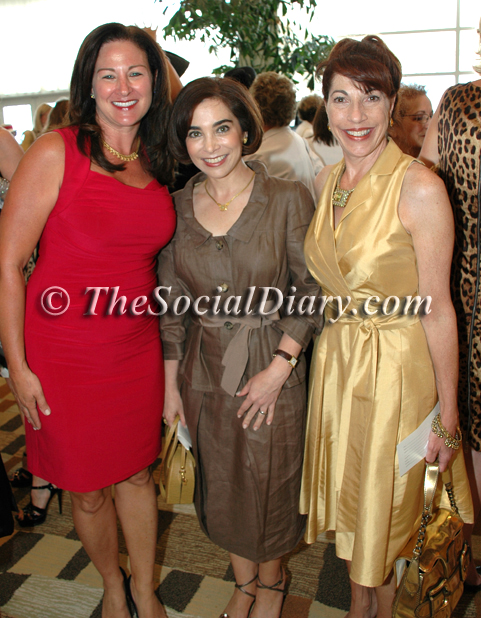 Jake Figi, Roxana Velásquez Martínez del Campo, the new Executive Director of the San Diego Museum of Art, and Rana Sampson of the Children's Center
advertisement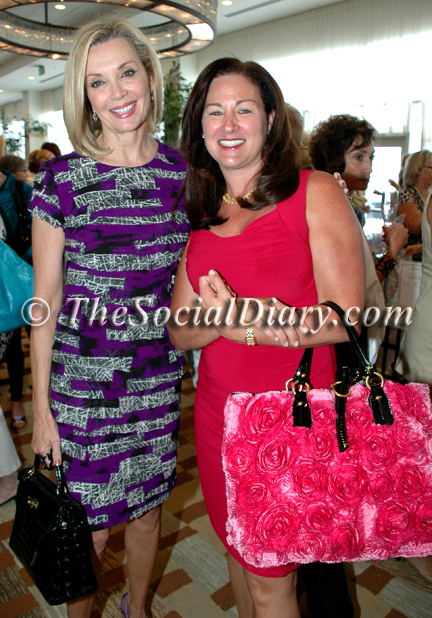 Karen Cohn and Jake Figi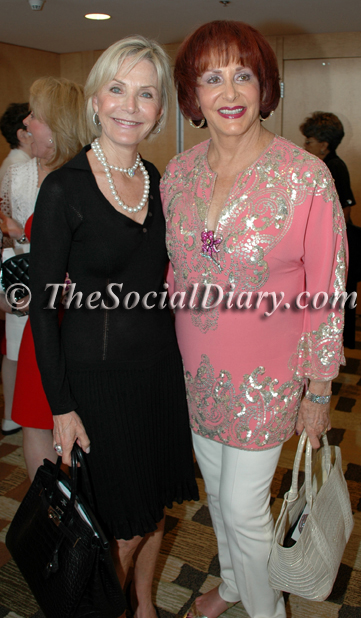 Lee Clark with Iris Strauss ** Sheryl White with Ida Whitaker of Neiman Marcus
Your Manifest Supports Pets and People!! x................................................................................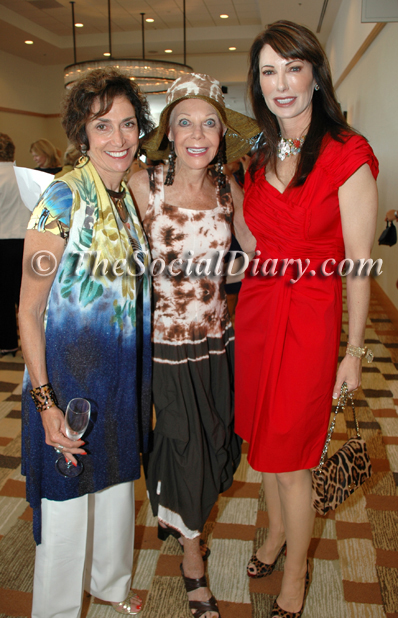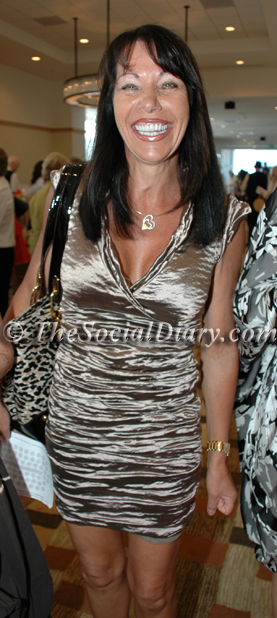 Joyce Gattas with Jeanne Jones and Valerie Cooper ** Maggie Bobileff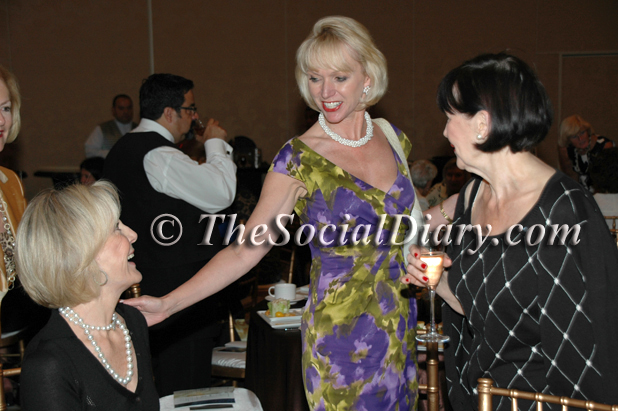 Lee Clark with Lynelle Lynch and Charlotte Hogue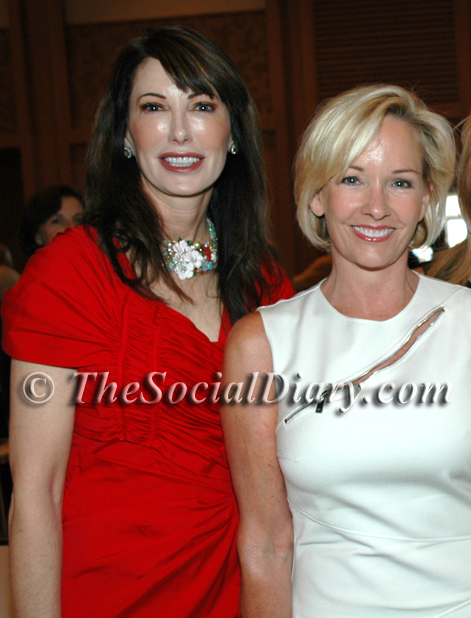 Valerie Cooper and Andrea Naversen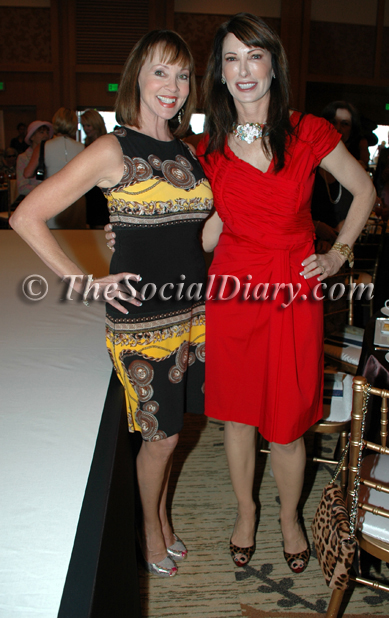 The 'Bungee Jump' Girls Denise Hug and Valerie Cooper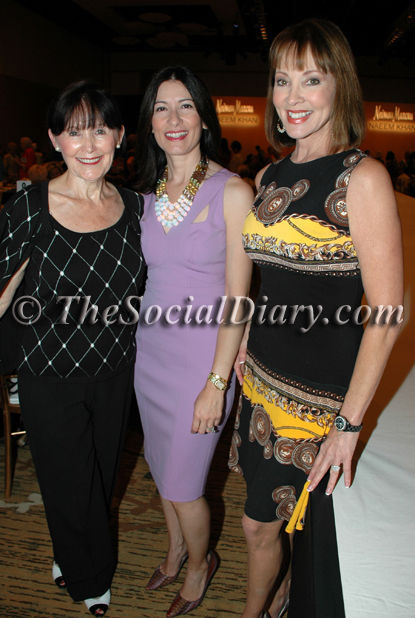 Charlotte Hug with Emma Zuckerman and Denise Hug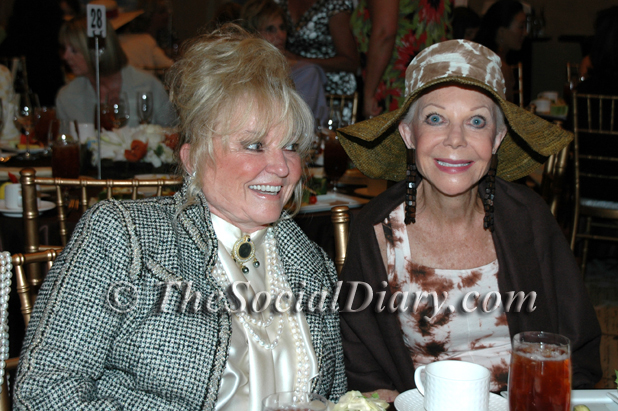 Diane Clarke and Jeanne Jones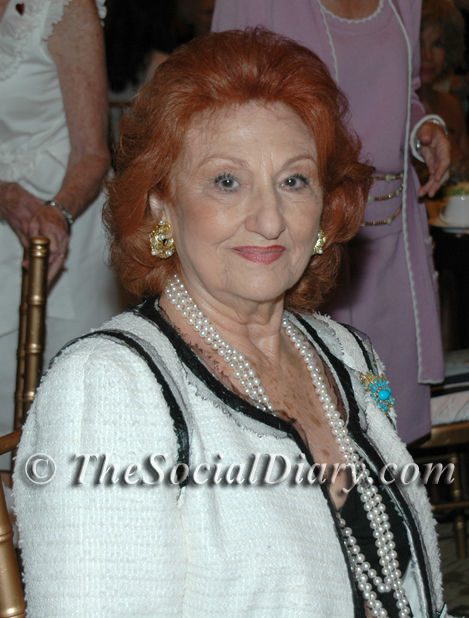 Rose Marie Pipitone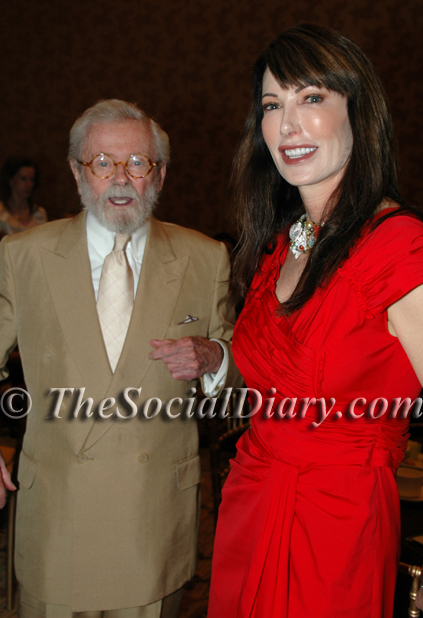 The legendary social writer Burl Stiff with Valerie Cooper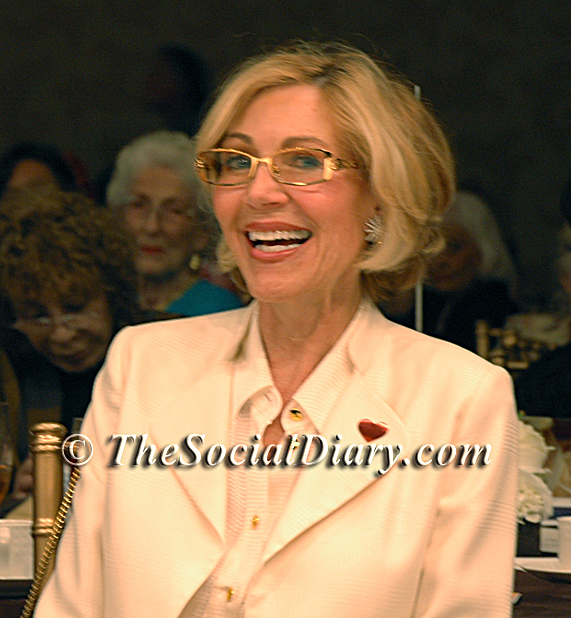 Linda Swortwood during the fashion show!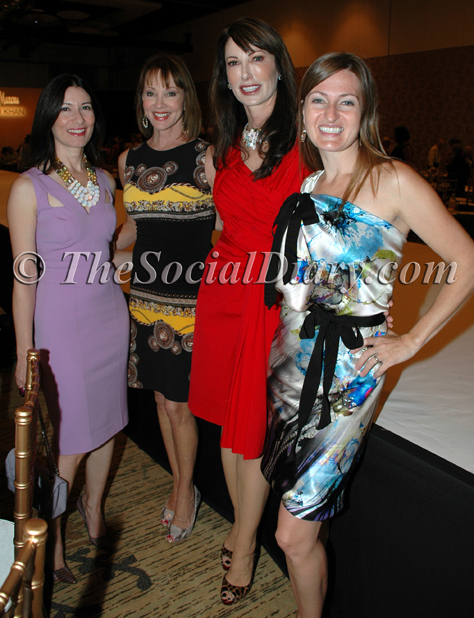 Emma Zuckerman with Denise Hug, Valerie Cooper, and Malgorzata Slocumb
Carol Hanson with special guest from Tibet, and Martha Longnecker of the Mingei Museum of Art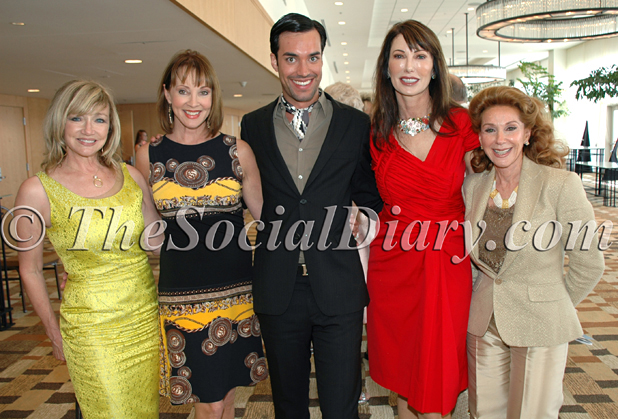 Lynda Kerr with Denise Hug, Alex Yanez, Valerie Cooper, and Reena Horowitz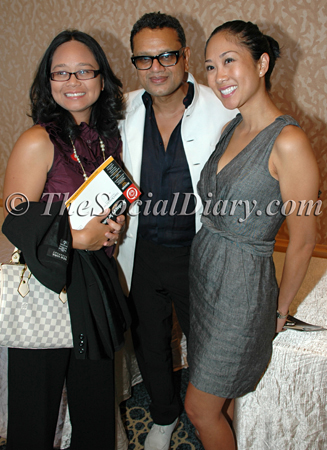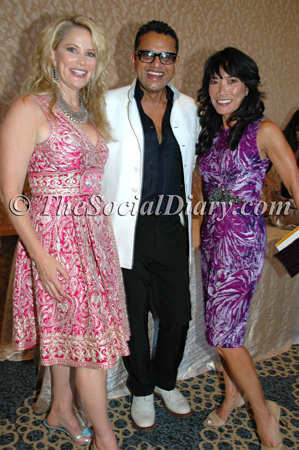 Naeem Khan with fans .... ** And Naeem Khan with more fans...Margo Schwab and Jennifer Greenfield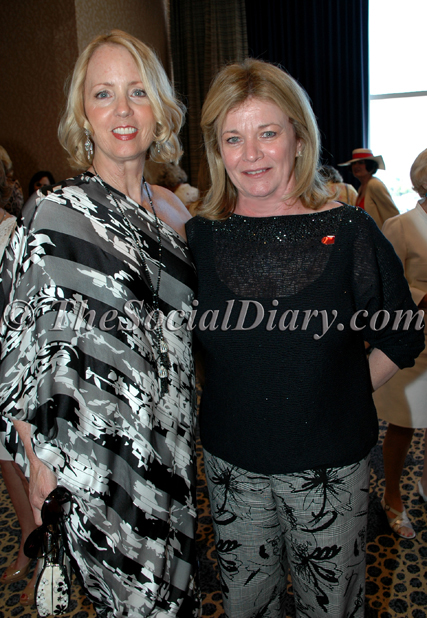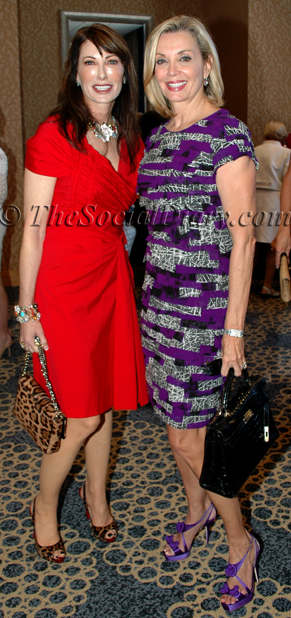 Sheryl White with Debbie Turner ** Valerie Cooper with Karen Cohn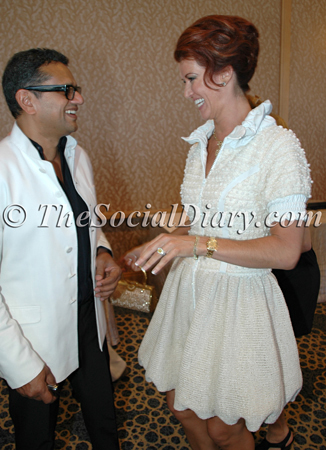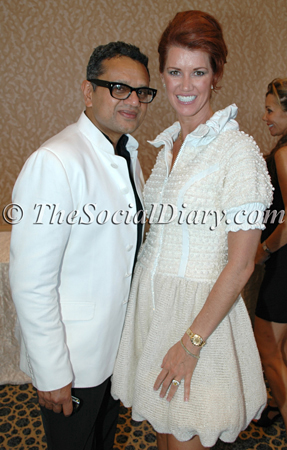 Naeem Khan with Evva Fenison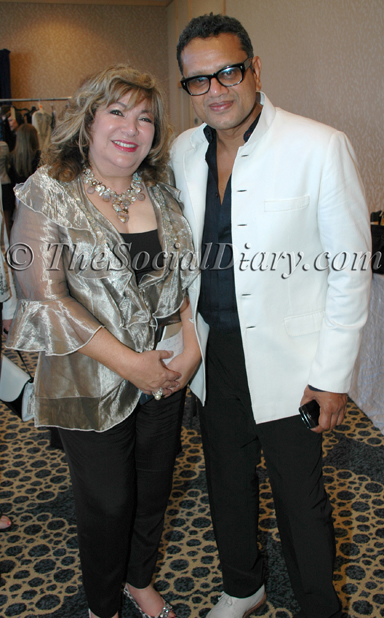 Lena Evans ** May Zawaideh with Naeem Khan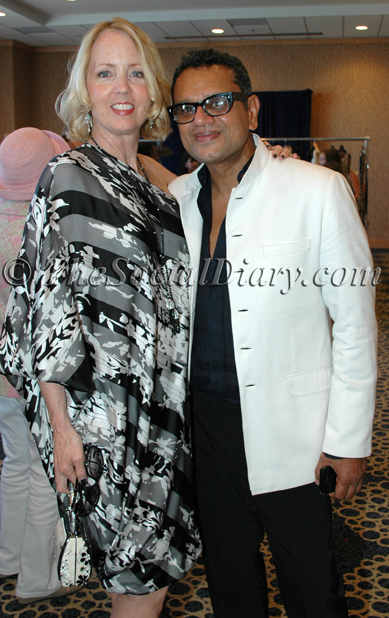 Jennifer Greenfield ** Sheryl White with designer Naeem Khan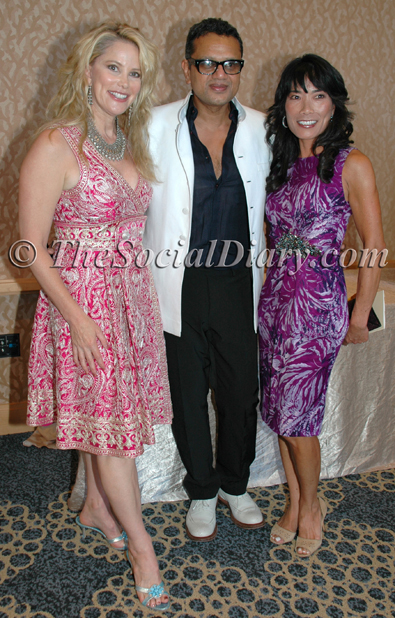 Margo Schwab with Naeem Khan and Jennifer Greefield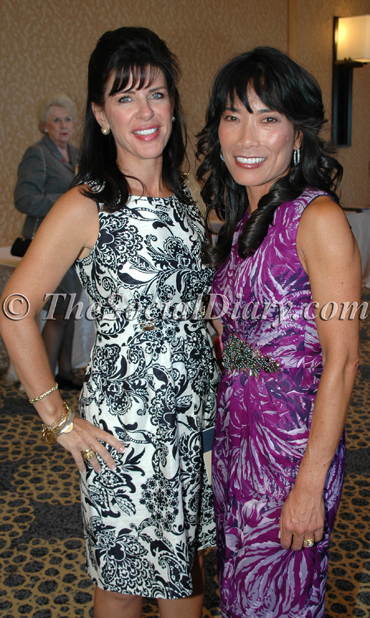 Patty Elkus with Jennifer Greenfield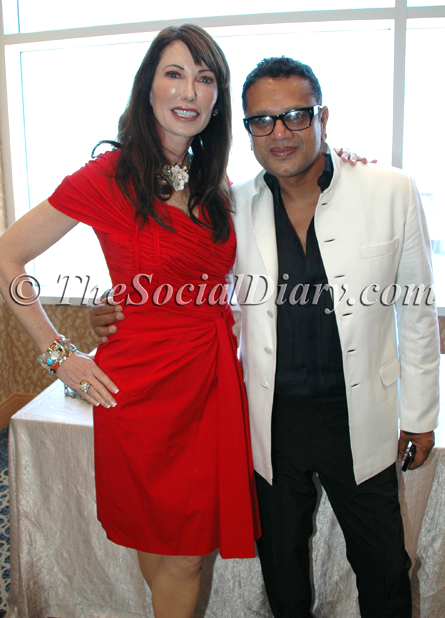 Valerie Cooper with Naeem Khan ** Mary Beth Kellee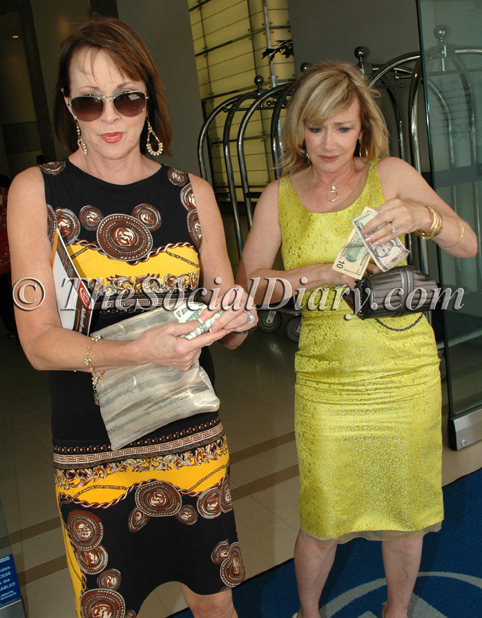 Time to tip the valets.... Denise Hug and Lynda Kerr getting big tips out!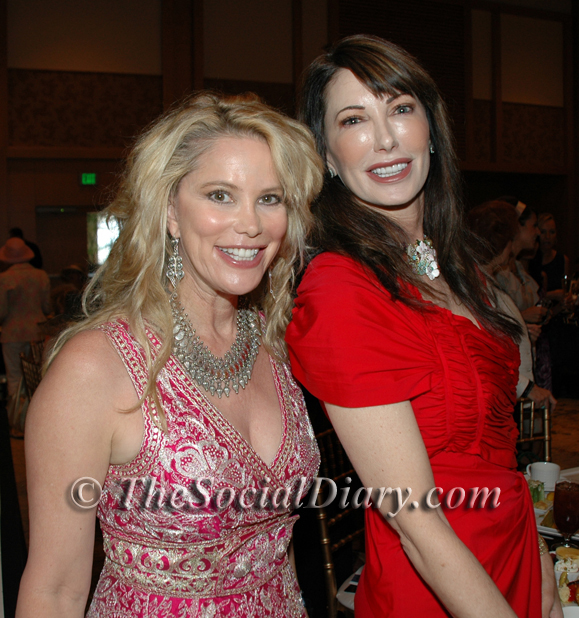 Margo Schwab with Valerie Cooper
(coming soon the VIP Party)
A Special Thank You to Valerie Cooper for having me as her Guest!!
reported by Margo Schwab
photoshopped by Scott Johnston
Please join us for fun informative updates on Twitter and Facebook

The Buzz!!
Kima is so loving her new diet by My Perfect Pet... fresh frozen food... allergan free.....USDA quality fit for humans.. anything to give her the longest life possible... they deliver too... how easy is that...!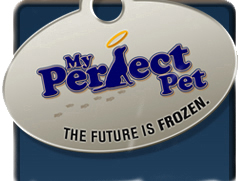 .........................
Speaking of adoptions, SNAP, which has their spay / neuter mobile clinics have been doing wonderful work thanks in large part to Candace Schuman.... a terrific animal advocate.
... other animal news...
Pam and Jerry Cesak have been very involved with the Rancho Coastal Humane Society.... their gala is October 2nd at the Del Mar Country Club with Honorees Madeleine and T. Boone Pickens.
.....................
Artist Jacqueline Warfield's artwork has been on display at La Jolla Art Association on Paseo Del Ocaso ... but there has been a lot of turnover lately..... her paintings and special commission portraits have been in high demand... especially for clients in need of that perfect personal painting .... and as gifts, wedding, anniversary, birthday and otherwise for those already have everything otherwise sorts.... look for special upcomong art receptions.....The Social Diary will be there!!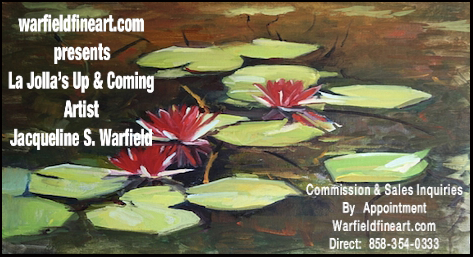 .....................
and the event everyone is excited about!!.......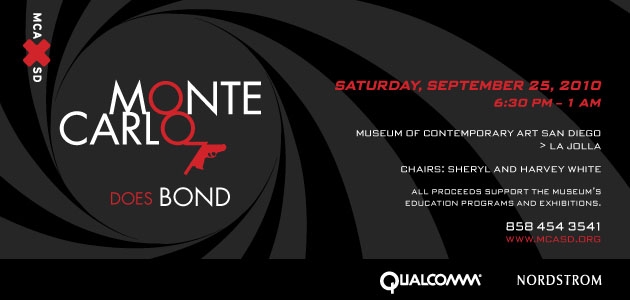 what to wear what to wear?!?
__________________________________________________________________

____________________________________________________________
Photoshopping and Photography Services
Photos on this website available if it is of you
available by The Social Diary
~ 619-384-7333
email TheSocialDiary.com
_______________________________________________________________
Email Commentary to be added
* Margo Schwab, more formally known as Margaret E. Schwab, has produced, written, interviewed and photographed for various media organizations since 1989. Schwab attended Holton Arms School, La Jolla Country Day School and La Jolla High School. Schwab has a B.A. from Scripps College, spent a business internship with S.A.I.C., Science Applications International Corporation, and earned a Masters of Business degree, M.B.A., from the University of San Diego by way of Claremont Graduate School . Schwab additionally took college courses from Harvard University, and Syracuse University. Schwab volunteers for numerous charity organizations. She also continues to support animal organizations and the prevention of people and animal abuse. Schwab is the editor of The Social Diary.
Margo Schwab and Scott Johnston of The Social Diary are pleased to announce partnerships with the Arthritis Foundation of San Diego County, Country Friends, the San Diego American Heart Association, and the San Diego Humane Society.
Margo Schwab and Scott Johnston are both members of the La Jolla Beach & Tennis Club (Margo Schwab since 1974) and both are new members of the University Club.
San Diego's The Social Diary would like to say a special thank you to our advertisers.
Valerie and Harry Cooper supporting the San Diego Opera
Valerie and Harry Cooper supporting The Museum of Contemporary Art San Diego
Nicole Miller La Jolla
Jacqueline S. Warfield Paintings and Instruction
Giuseppe Restaurants and Fine Catering
Del Mar Hat Co. / Carol Bader Design
Your Manifest of YourManifest.com
Judith C. Harris, Blair Harris, and Robert Singer, MD supporting the
Dian Fossey Gorrilla Fund International
Rancho Coastal Humane Society
Lisa Shapiro of Pure Barre La Jolla
Dr. Laurie Marker of The Cheetah Conservation Fund
H. Moradi Fine Jewelers on Prospect Street in La Jolla
Pamela Pogue of Juelerie
Kary Favish of the Worth Collection
Diana Cavagnaro of Designer Millinery
Jordan of Jordan Art Couture and Animal Fashions by Jordan
Lizz Russell of The Lizz Russell Collection
Gary Parker of WineSellar & Brasserie
Owner and Chef Pasquale of Cafe Milano
Kevin Smith of Extreme Pizza in La Jolla
Jeremiah Sullivan of Neptunic Sharksuits
Drs. Sue and John Morizi of The Animal Hospital of La Jolla
Eugene Ladopoulos of Mistra Estates Olive Oil
Warning ** photos, video and writing on this site are the
2010 copyright, all rights reserved, of The Social Diary LLC and its subsidiaries.
no reproduction of any part or parts is allowed without written permission by The Social Diary