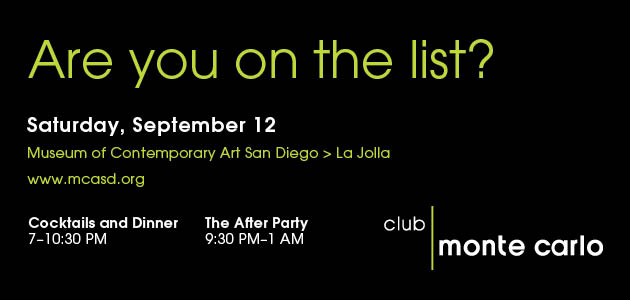 'Royal Fun' at the San Diego Humane Society's Fur Ball

It was 'furry-rociously' and 'furry-liciously' fun as guests and their well behaved dogs arrived August 15th, 2009 for the San Diego Humane Society's annual Fur Ball at the center's Mission Valley location.
This swanky annual event raises big monies for San Diego's pawed, clawed and hooved friends in need.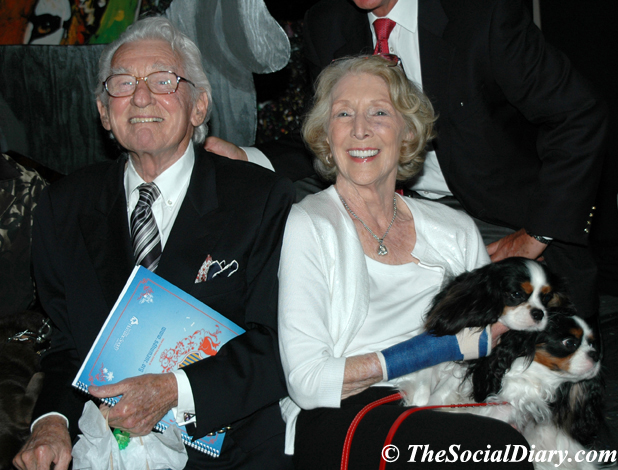 George and Martha Gafford with WindnSea Sir Oliver Gafford and Windnsea Sir Archibald Gafford
The dress code for the evening was black tie optional. Quite a few people and cute dogs opted to dress in the Catch the Royal Wave theme. There were tiaras and regal wear aplenty.
Pyper Nyberg, perhaps the tiniest there on four legs wore a little ribbon, Dixie Hope, a big friendly Mastiff, wore an elegant pearl necklace, and Kima Schwab-Johnston, the San Diego Arthritis Foundation's Dog Honoree, wore a purple velvet princess outfit and crown designed by Jemima Dutra. Kima's good boxer buddies Charlie and Chopper Kerr, likewise wore coordinating prince and king outfits respectively.
Not to be out-dogged, Charlie and Chopper's 'mom' Lynda Kerr wore a 'jeweled' tiara.
Also wearing a tiara was Valerie Cooper. She wore it well with her Jayson Brunsdon dress. Others fashionably there included Jeanne Jones in a Jordan Art Couture hand painted tiger dress, and Vicky Hope in a pretty animal print ensemble.
Still others looked pet perfect with their best friends. 'Style Guy' Leonard Simpson brought his neighbor's Labradoodle named Clyde.
And then there were the many royally cute King Charles Cavaliers. Nina and Bob Doede brought Gabby and Coco, and Sheri and Stuart Jamieson brought Spencer. Sheri carried a faux-riffic Cavalier purse that looked just like Spencer. Martha and George Gafford brought their Fur Ball event cover kids, Cavaliers Windnsea Sir Oliver and Windnsea Sir Archibald. They wore their crowns well.
A capella singing by the group Side Effect wowed patrons during the reception. The 'awoo's' sung by Augie Johnson, Lomita Johnson, Jim Gildstrap, Gregory Matta and Louis Patton entertained two legged and four legged sorts alike.
Guests also enjoyed a superb cocktail hour with nibbles like mini Kobe beef burgers provided by Jeffrey Strauss of Pamplemousse Grille. Jeffrey provided the dinner too featuring filet mignon. A hit with every dog there!
People too.
Among the mix of supporters were Terri Kelly of The Ivy Hotel, Mary and Hudson Drake, Sheila and Jeff Lipinsky, Nanci and Jack Simkin, Lynda and Richard Kerr, and Julie and Dale Yahnke. The Yahnke's of sponsoring Dowling & Yahnke LLC brought their dog Snickers.
More there included Gayle and Tom Allen, Valerie and Harry Cooper, Beverly and George Coles of Coles Carpeting, Brenda and Paul Hummell, Judith and Duke Johnson, Katherine Kennedy and Robert Horsman, San Diego Humane Society and SPCA president Dr. Mark Goldstein and his wife Kris, Dr. Judith Munoz who was honored for her enduring support of animal welfare, and Gala Chair Beverly Oster Ornelas.
Auctioneer Bill Menish coaxed some big donations for the live auction. Two dinners for 30 people each at Pamplemousse Grille went for a cool $13,000 collectively. A first time ever offered tour of Neptunic Sharksuits studio by creator Jeremiah Sullivan brought in some healthy bucks too.
Monies raised will help the San Diego Humane Society's Programs and Services including the foster care program, behavior and training classes. Scout programs, the Animal Adventure Camp and the Animal Rescue Reserve.
By the way, Prince Charlie Kerr and King Chopper Kerr would like you to know they were each voted 'Beau of the Ball!'
Mark Goldstein, DVM, CAWA, President of the SDHS noted this:
"Every year, Fur Ball gives us an opportunity to celebrate the unconditional love that animals share with us when we bring them into our lives and even to our parties! It also provides an opportunity to recognize our community for the incredible support they provide so that the staff can do their work . This year's gala was no different – we raised money to serve the people and animals around us and had a wonderful time doing it."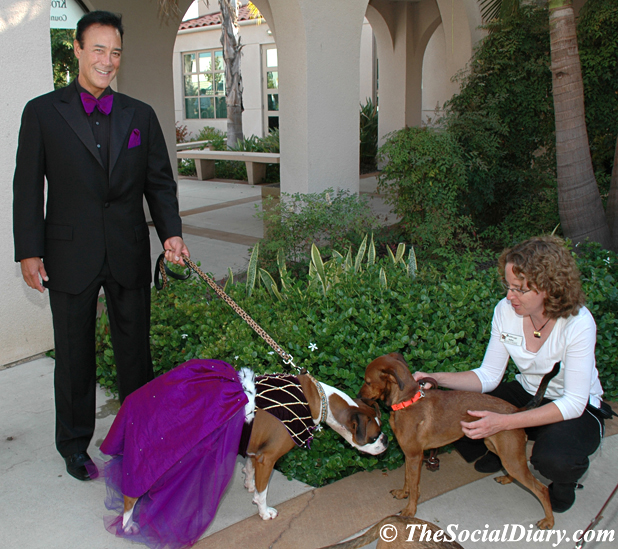 Kima sniffing out new friends at the Fur Ball, pictured here with Daddy Scott Johnston and a SD Humane Society volunteer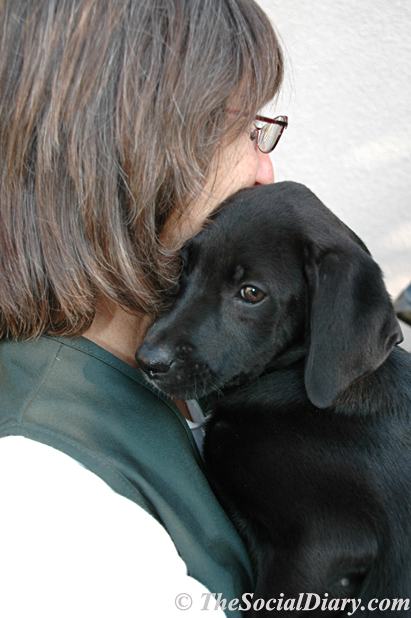 A precious adoptable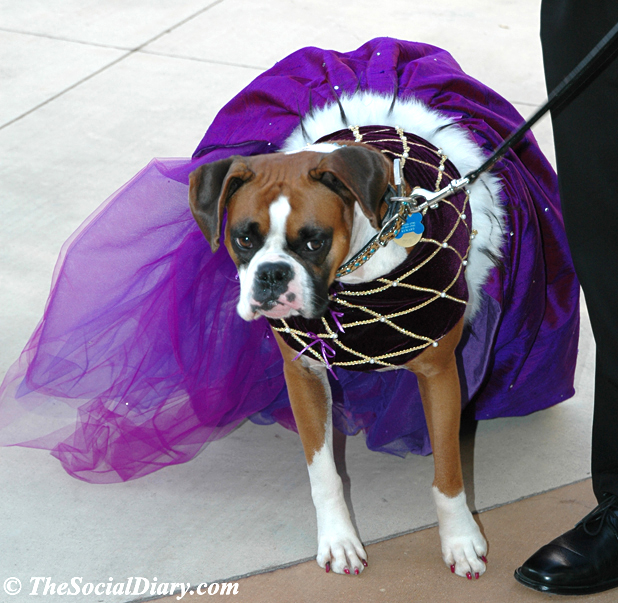 'OOOOH, did you see that hot guy over there Daddy!'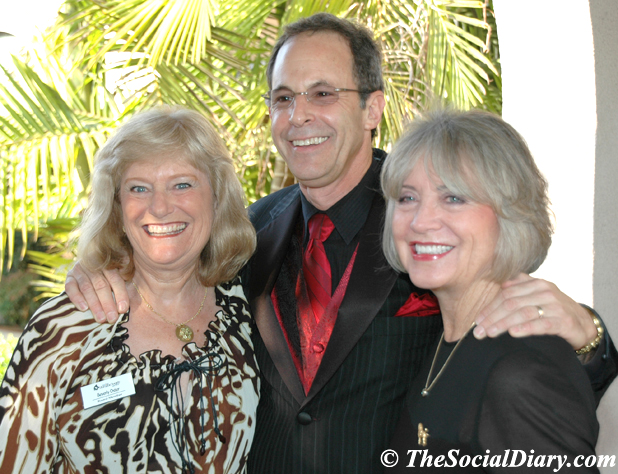 Gala Chair Beverly Oster Ornelas with Dr. Mark Goldstein and Dr. Judith Munoz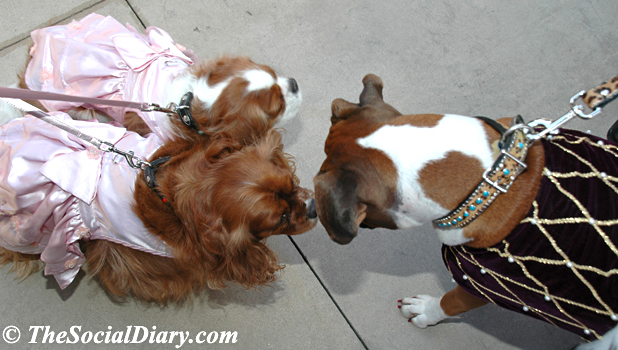 Two belles in pink with Kima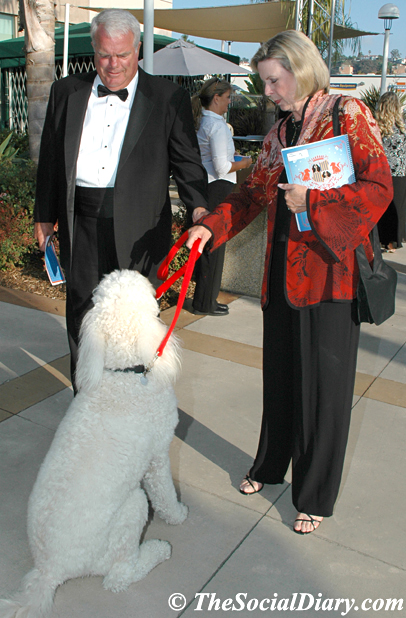 Paul and Brenda Hummell with their fluffy one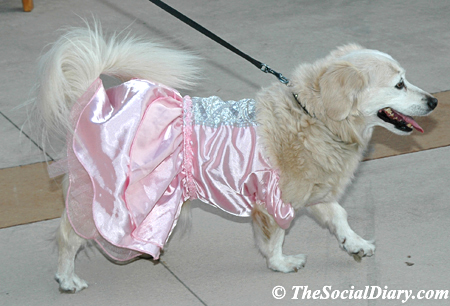 Another pretty in pink!
Richard Kerr with Charlie Kerr ** Gayle Allen with Lynda Kerr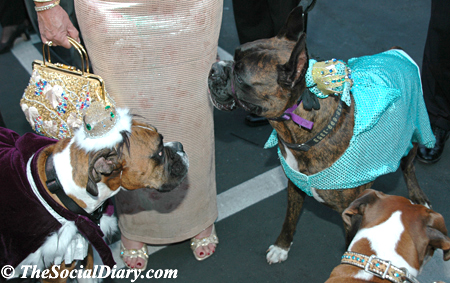 Charlie Kerr with Jake and Kima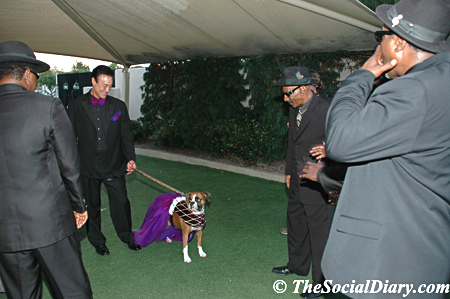 Scott Johnston with Kima and Augie Johnson, Lomita Johnson, Jim Gildstrap, Gregory Matta and Louis Patton of Side Effects the singing group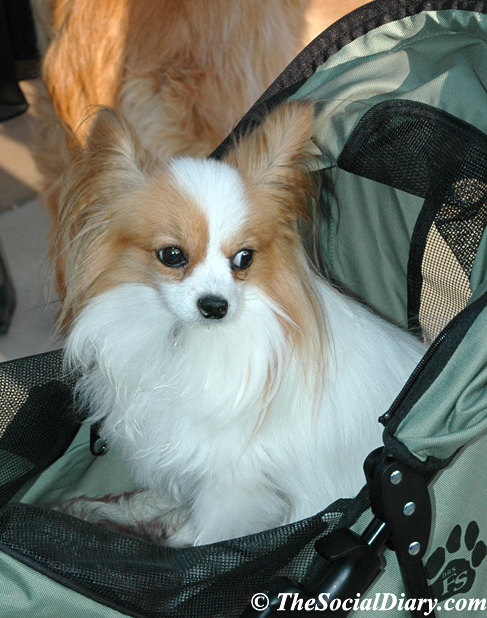 Pretty and Canine!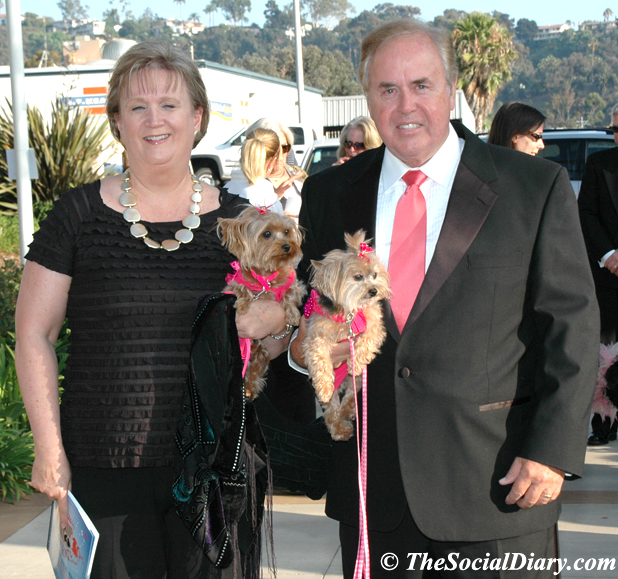 Canine Twins 'not ruffing it!'
Scott Johnston with 'Princess' Kima
Jeanne Jones and Don Breitenberg with Kima and Scott Johnston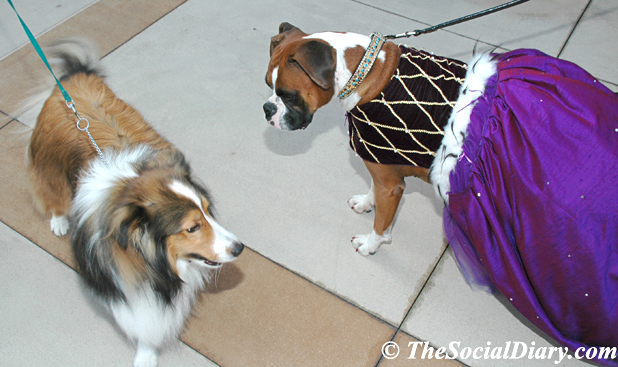 Doggy Meet and Greet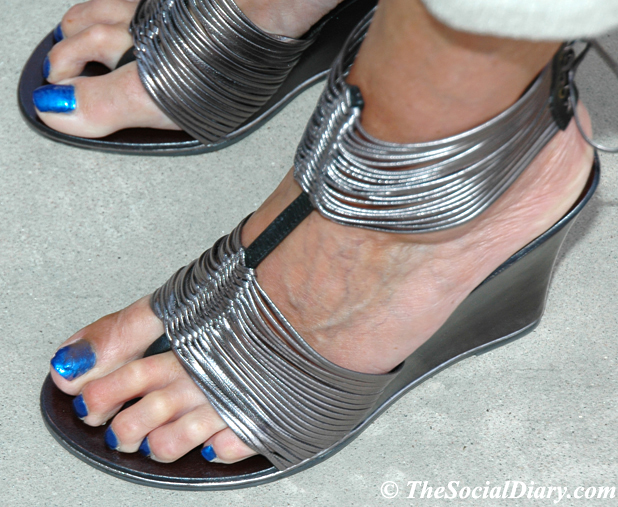 Cool Shoes and Blue Nails on Judith Johnson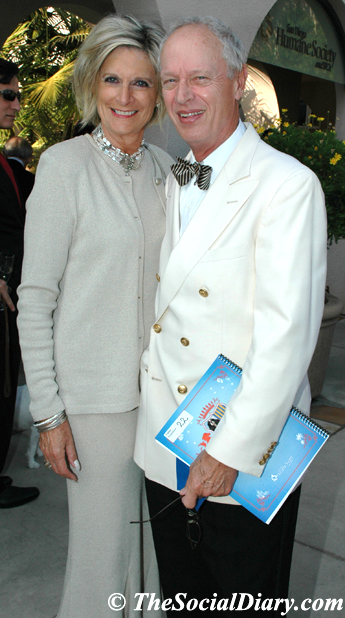 Judith and Duke Johnson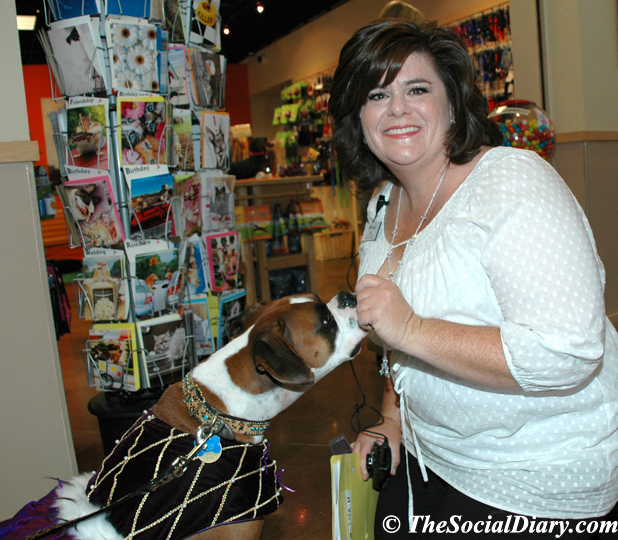 Lisa Murphy of the San Diego Humane Society with Kima, Kima loves Lisa!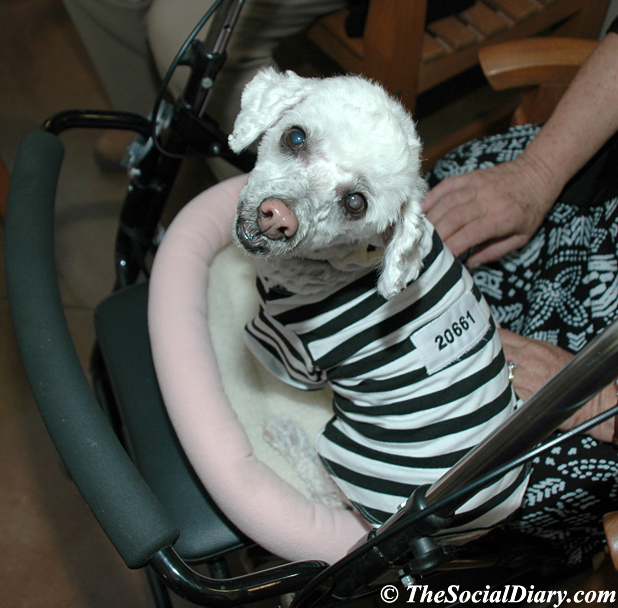 Cutest Convict ever....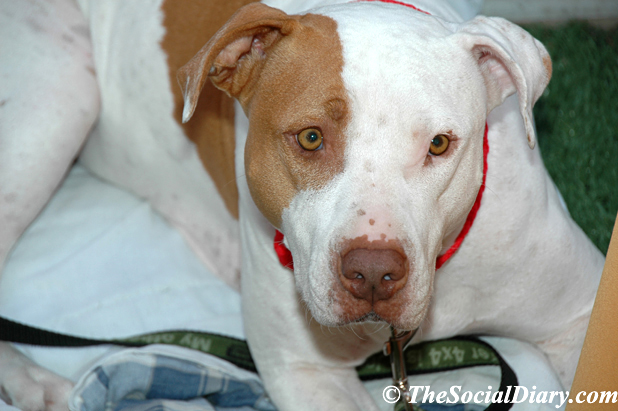 A Real Sweetheart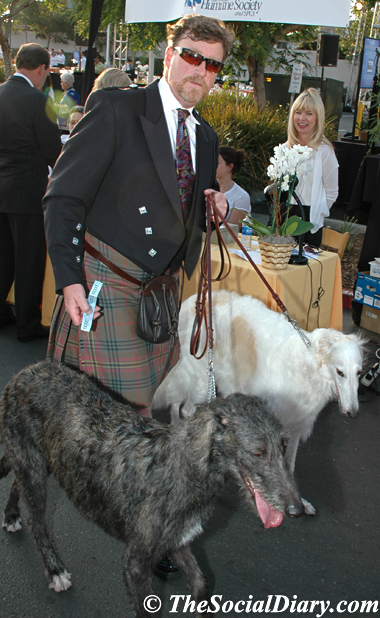 The Scotsmen were there!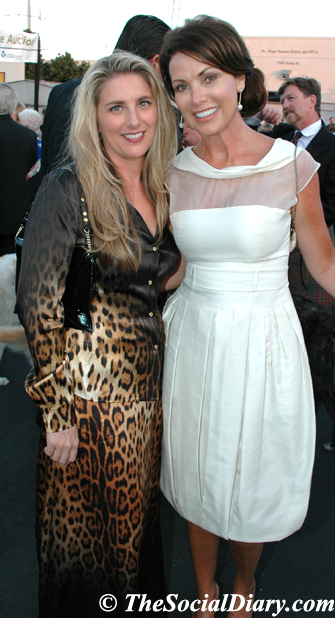 Vicky Hope with Terri Kelly of the Ivy Hotel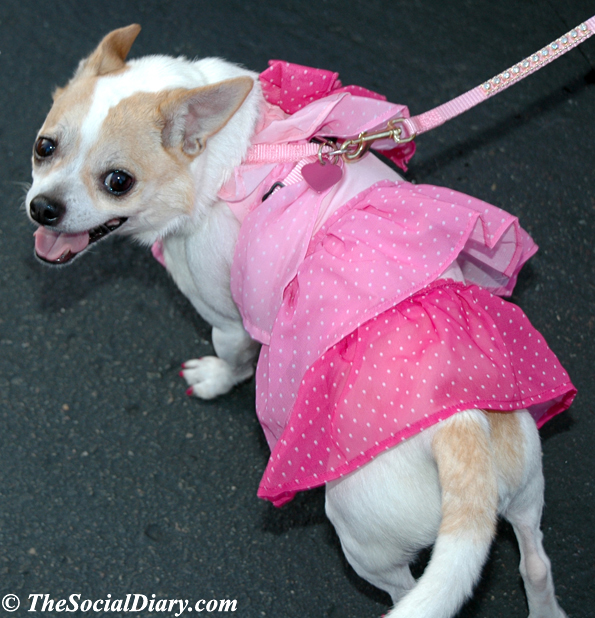 Petite and Pink!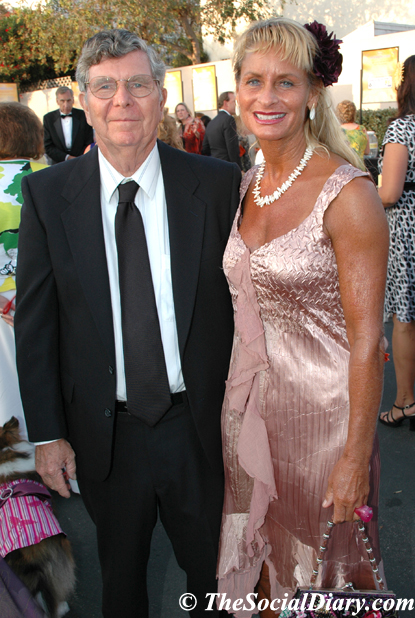 Off-Duty Officer Valari Summers with her Father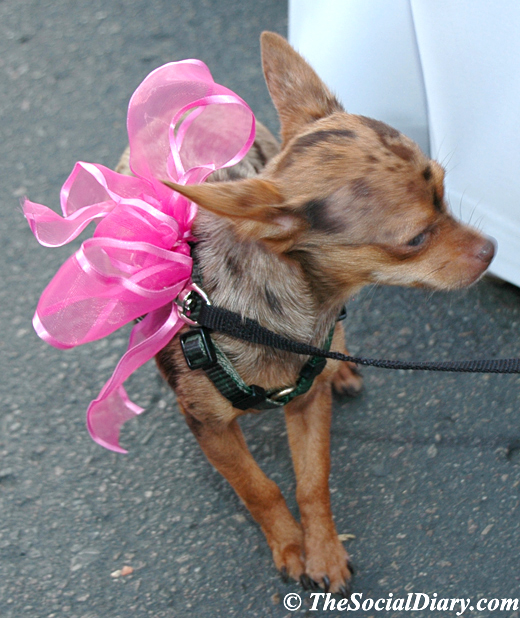 The Tiniest Pooch There!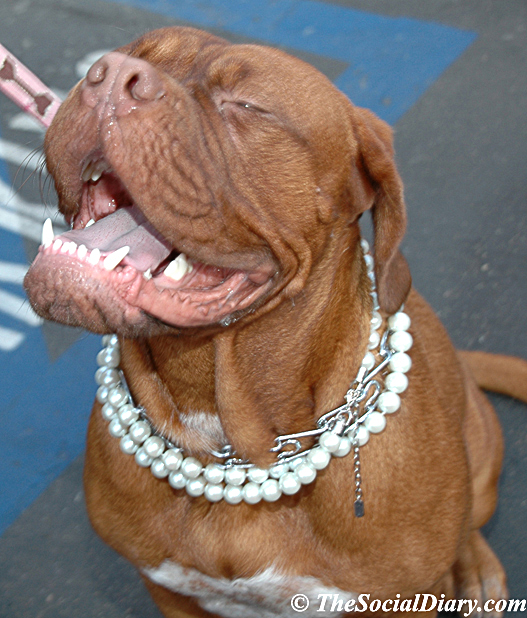 Pearls for the Girl!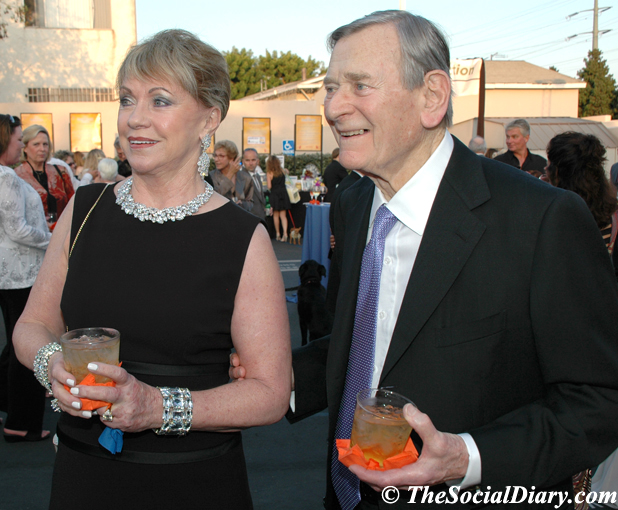 Joyce and Ed Glazer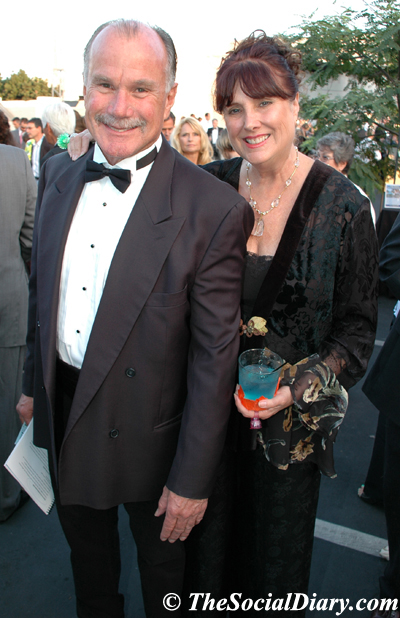 George and Beverly Coles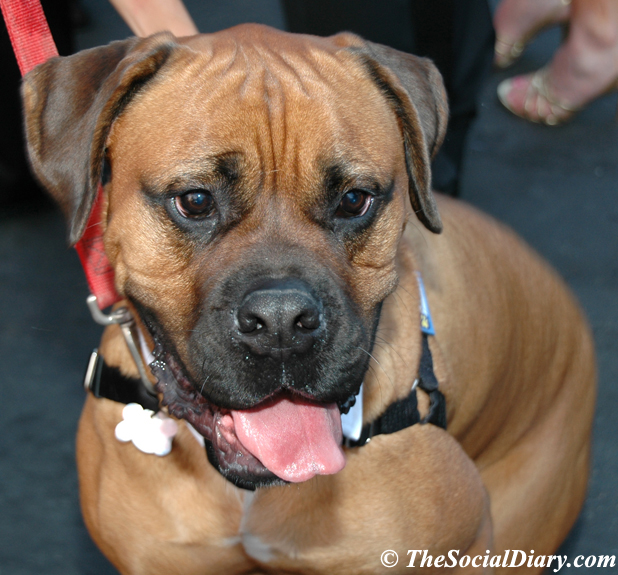 A Happy Boy!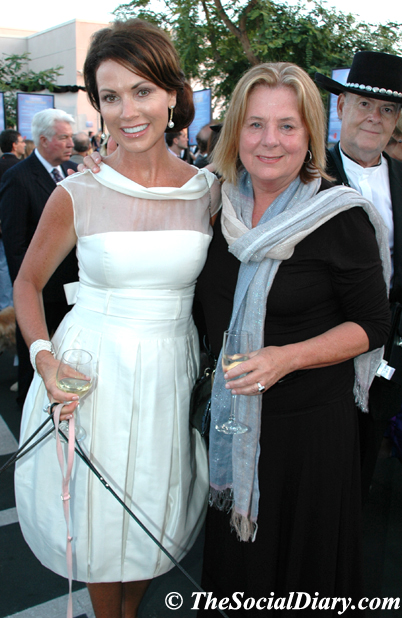 Terri Kelly with Billi Hakes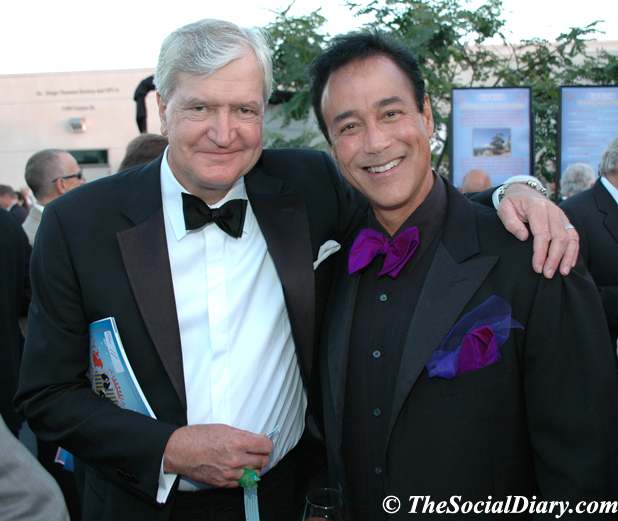 Stuart Jamieson with Scott Johnston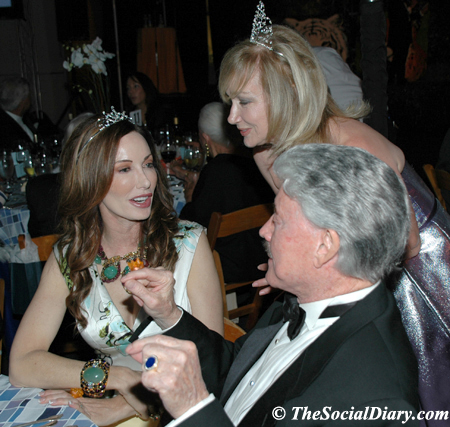 Valerie Cooper with Lynda Kerr and Harry Cooper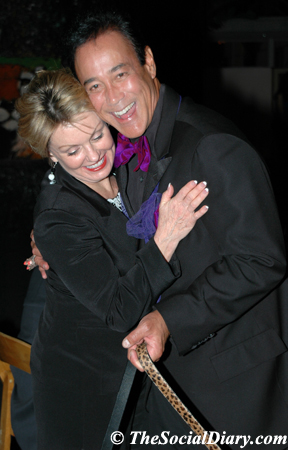 Katherine Kennedy with Scott Johnston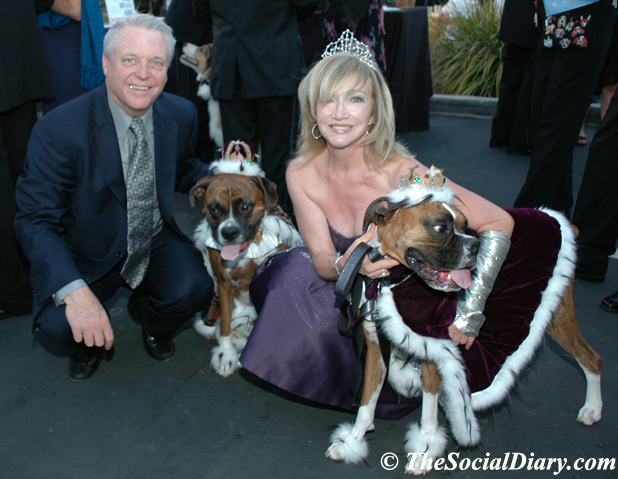 Richard and Lynda Kerr with Prince Charlie Kerr and King Chopper Kerr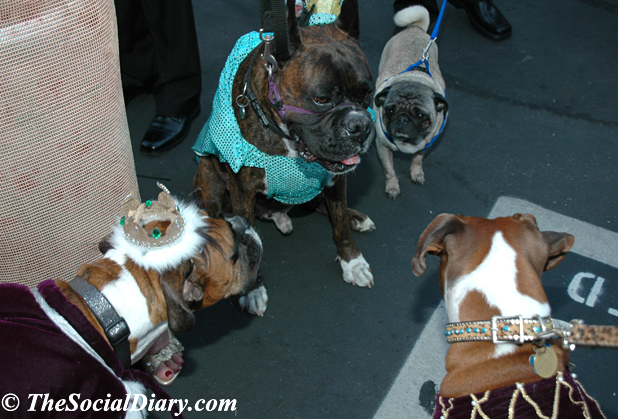 Jake with Kima and friends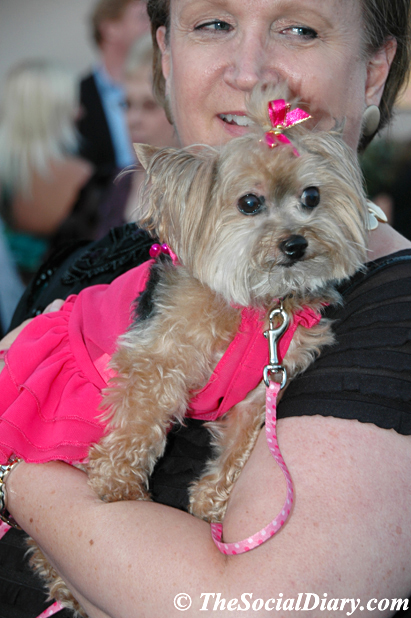 Another Fair Maiden
Kima in Jemima Dutra Couture ** Leonard Simpson with his shaggy friend Clyde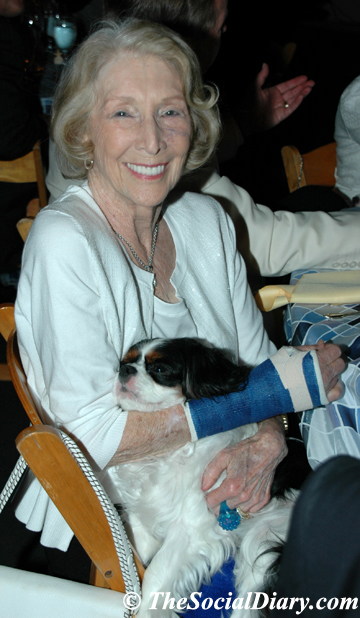 Martha Gafford with one her beautiful dogs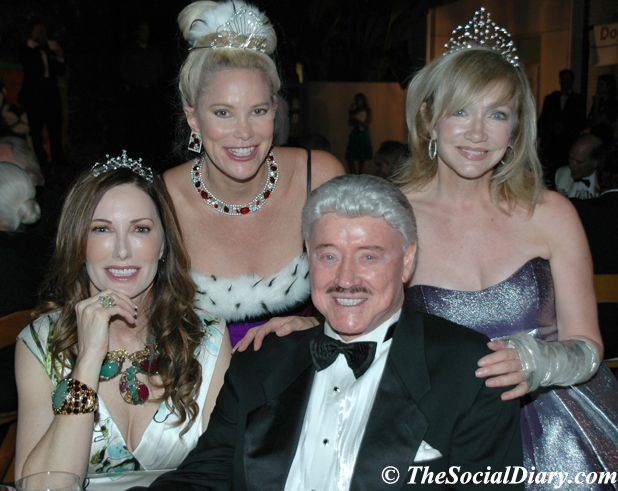 'Princess' Valerie Cooper and 'Prince' Harry Cooper with 'Princess' Lynda Kerr and M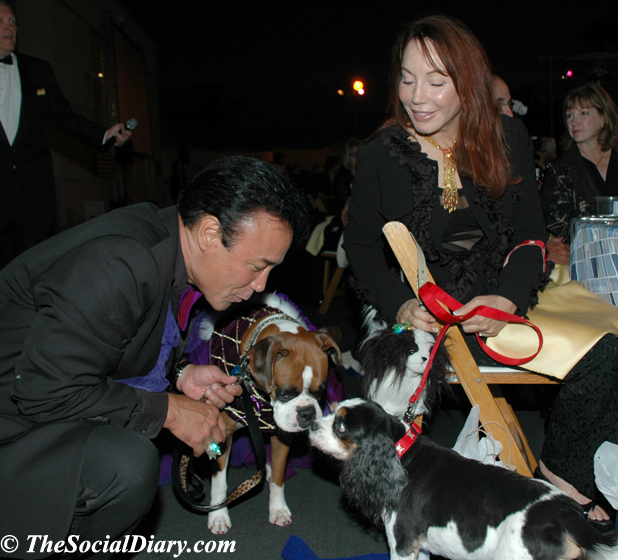 Sheri Jamieson and Scott Johnston watching good canine friends Kima and Spencer do their 'Royal Sniffs'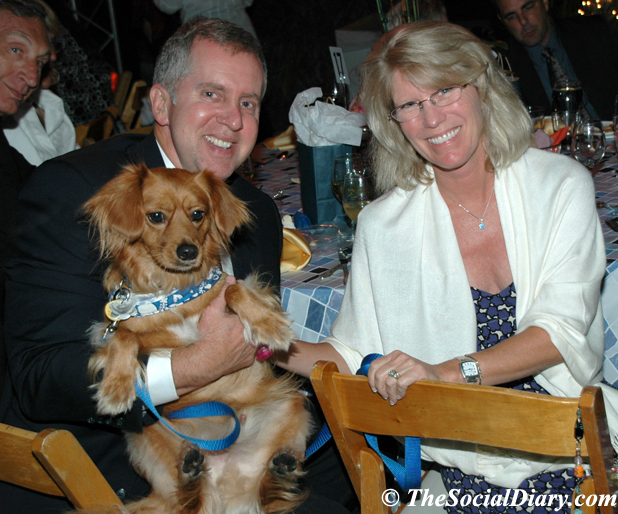 Dale and Julie Yahnke with Snickers
Kima having a great time with Richard Kerr and Scott Johnston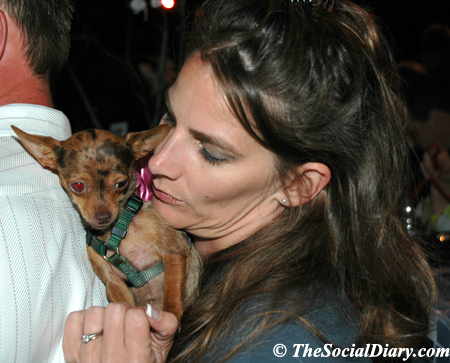 Small, cute....ayyyyy chihuahua!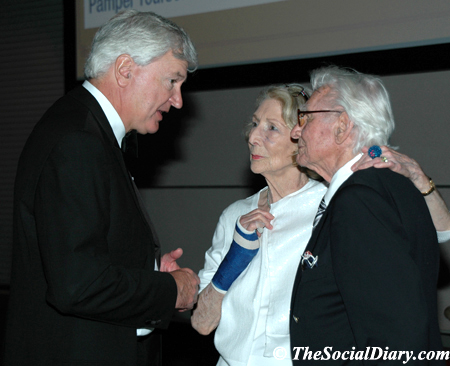 Stuart Jamieson with Martha and George Gafford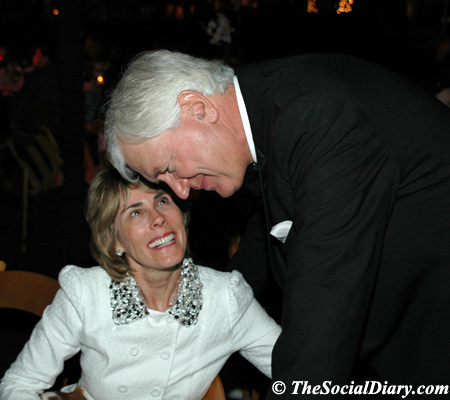 Nina Doede talking with Stuart Jamieson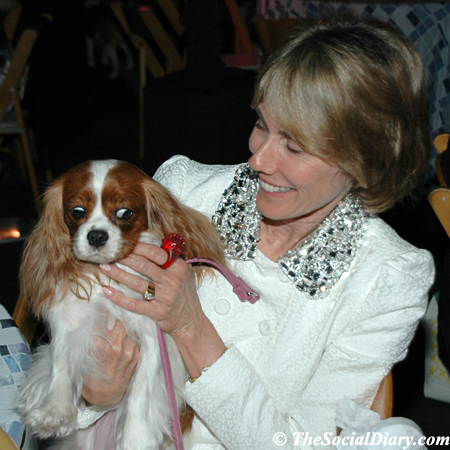 Nina Doede with her Cavalier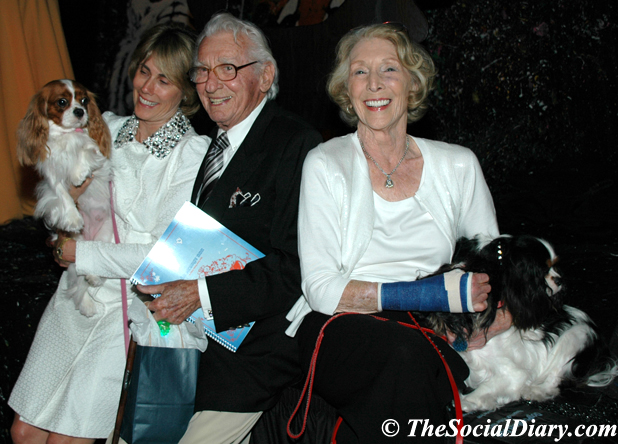 Nina Doede with Martha and George Gafford and two of their three Cavaliers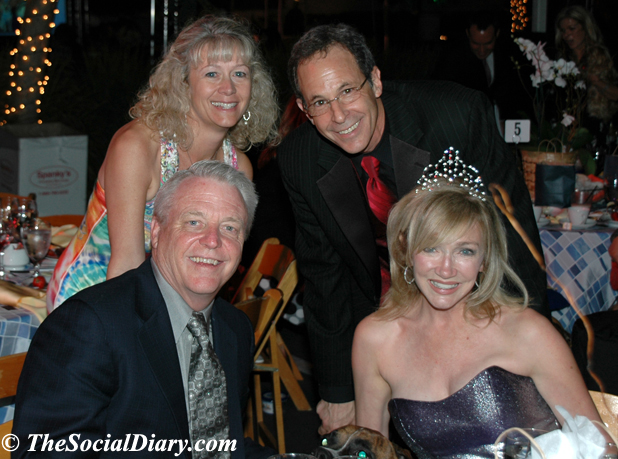 Kris and Dr. Mark Goldstein with Richard and Lynda Kerr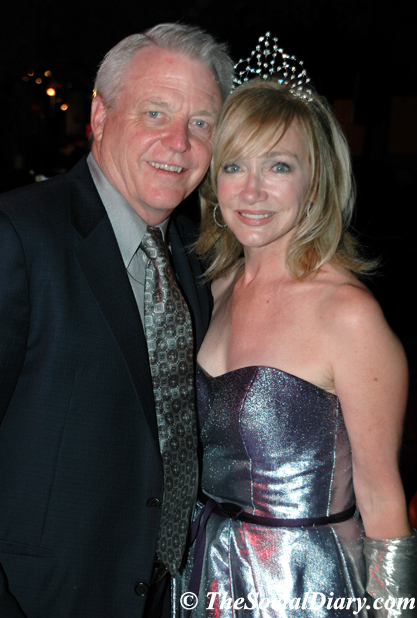 Richard and Lynda Kerr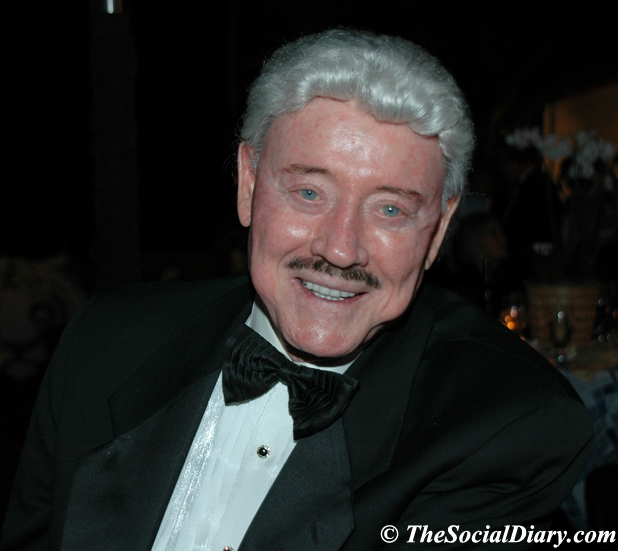 Harry Cooper, a Prince of a Man!
Lynda Kerr ** Jeff and Sheila Lipinsky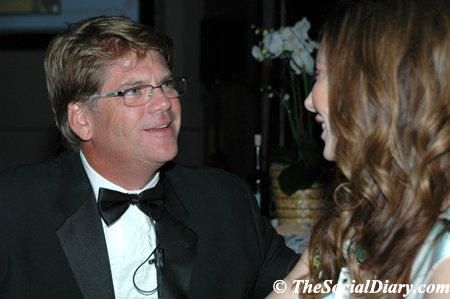 Fur Ball Event Planner with the mostest Jim Lennox with Valerie Cooper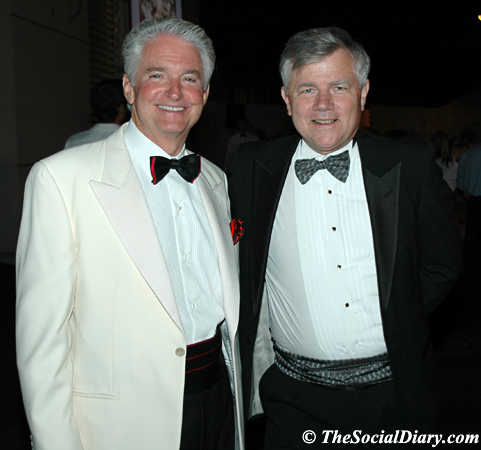 Robert Horsman of San Diego National Bank with Rick Wildman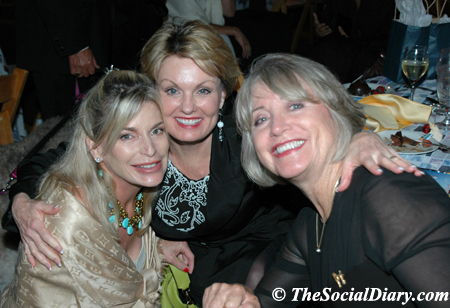 Candace Hughes with Katherine Kennedy and Dr. Judith Munoz
Jim Lennox and Lynda Kerr ** Harry and Valerie Cooper XOXO!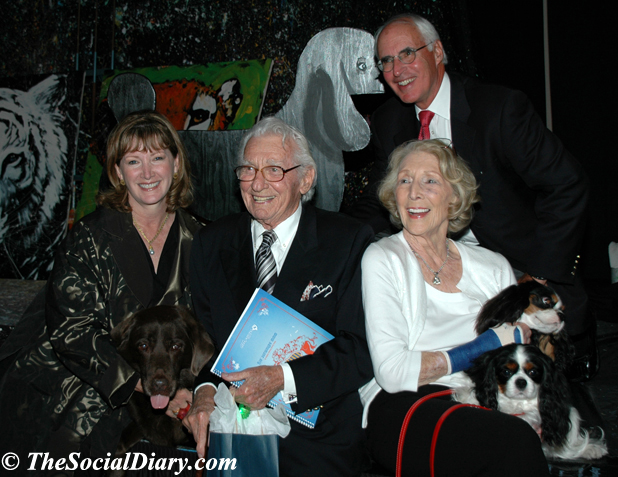 George and Martha Gafford with family
reported by Margo Schwab and Scott Johnston and 'royally glam gal' Kima!
dressed by Jemima Dutra
The Buzz
Cheers to actor Reid Scott for doing PSA's for the Humane Society United States to help stop dog fighting.....
Mille Fleurs = Mille Fun!!..........
Yes that was Diet Guru Jenny Craig joining a private dinner party at Mille Fleurs recently. Topics ranged from a 'swingin' North County party, stilettos, swimsuits and all, no, none of us were at that one, to diets of course, and the sale of some of Jenny's very collectible cars at the recent Concours D'Elegance in Pebble Beach.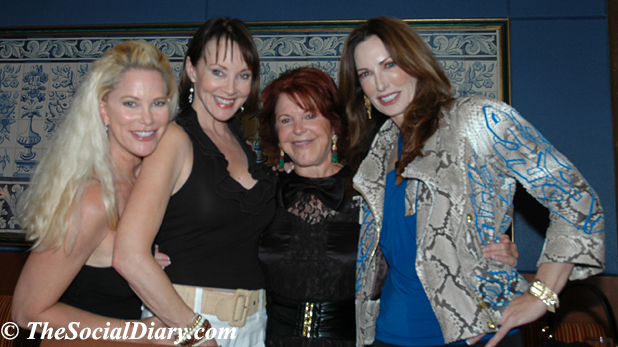 Girls of a Feather, Mille Fleurs Together!
M, Denise Hug, Jenny Craig and Valerie Cooper
Among those having the best of times at the dinner party were guests Denise and Bertrand Hug, they are also the proprietors, Scott Johnston and M, and the dinner hosts with the most, Valerie and Harry Cooper.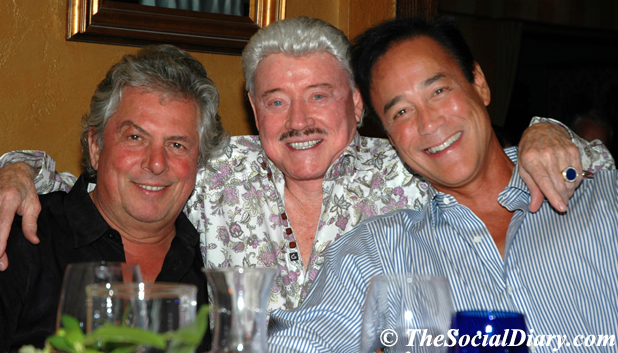 Boys of a Feather Mille Fleurs Together!
Bertrand Hug, Harry Cooper and Scott Johnston
By the way we highly recommend the wine choices of the evening. The Tantara Pisoni Vineyard 2005 Pinot Noir, and the Bello Famiy 2006 Cabernet Sauvignon....magnifique!....and so was the Mille Fleurs dinner. Check out the clear soup with sweet tomatoes.... the salmon was superb.... and Scott raved about the antelope!
back to that private North County party....
it was quite the young and fun crowd..... the pool was put into good usage....
Upcoming Events
August 29th - The Art of Fashion at The Timken Museum in collaboration with Fashion Careers College's Pat O'Connor. For reservations, please visit www.timkenmuseum.org
September 11th - SIMA will host the 6th annual Liquid Nation Ball at the private oceanfront residence of Fernando Aguerre. This year the Humanitarian of the Year award will go to surf star Flea. Please contact Shannon Park at shannon@sima.com for more details or visit www.liquid -nation.com
September 12th - Club Monte Carlo is coming to the Museum of Contemporary Art San Diego. For details on this gala event, please visit www.mcasd.org
September 17th - The Costume Council of the San Diego Historical Society will be hosting a one-of-a-kind event in Balboa Park to showcase select San Diegan's couture finds. The Social Diary is pleased to be a part of this showcase. For more information about this event, please visit www.sandiegohistory.org
September 17th - The San Diego Police Historical Association will host a Legends Behind the Badge gala & awards evening at the U.S. Grant. San Diego Police Department's Chief of Police William Lansdowne will serve as Honorary Chair with Ramin Portemeyer serving as Co-Chair. Please ring McFarlane Productions at 619-233-5008 for ticket information.
September 24th - The Country Friends will present the 54th annual "Art of Fashion" Runway Show at The Inn at Rancho Santa Fe. Proceeds from the luncheon, fashion show, boutique shopping and wine tasting will benefit Voices for Children, which provides court advocates for children in foster care. Couture fashions presented will be provided by South Coast Plaza. For ticket information, please contact The Country Friends at 858/756-1192, Ext. 4 or via email at events@thecountryfriends.org.
September 14th - Crime Stoppers Golf Tournament.
October 16th - The Rainforest Alliance will host its gala. Details to follow.
October 17th - Sundt Memorial Fundraiser. Details to follow.
October 22nd - The Walden Family Services will host their 6th Annual wine D'Vine event. Please visit www.waldenfamily.org for more details.
November 7th - The Golden Hangers / FCC benefit for Make-A-Wish and San Diego Variety Children's Network.

Proud to be partnered with San Diego News Network
________________________________________________________________
Photoshopping and Photography Services
Photos on this website available if it is of you
available by The Social Diary
~ 619-384-7333
email TheSocialDiary.com
_____________________________________________________________________
Email Commentary to be added
email editor@thesocialdiary.com
* Margo Schwab, more formally known as Margaret E. Schwab, has produced, written, interviewed and photographed for various media organizations since 1989. Schwab attended Holton Arms School, La Jolla Country Day School and La Jolla High School. Schwab has a B.A. from Scripps College, spent a business internship with S.A.I.C., Science Applications International Corporation, and earned a Masters of Business degree, M.B.A., from the University of San Diego. Schwab additionally took college courses from Harvard University, and Syracuse University. Schwab volunteers for numerous charity organizations. She also continues to support animal organizations and the prevention of people and animal abuse. Schwab is the editor of The Social Diary.
The Social Diary is pleased to announce new partnerships with the San Diego Humane Society and San Diego News Network.
Warning ** photos, video and writing on this site are the
2009 copyright of The Social Diary LLC and its subsidiaries.
no reproduction of any part or parts is allowed without written permission by The Social Diary