San Diego Social Diary LLC All rights reserved 2011 (This material may not be published, broadcast, rewritten or redistributed)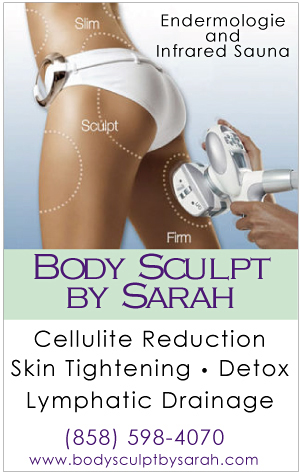 Eclat Culinary Experience
Excellence Delivered
Catering Available
619-708-1933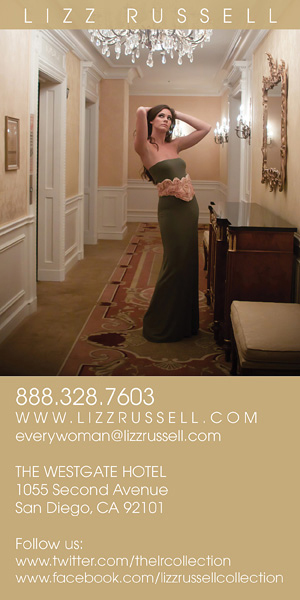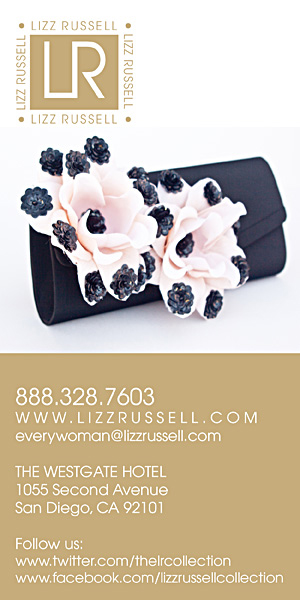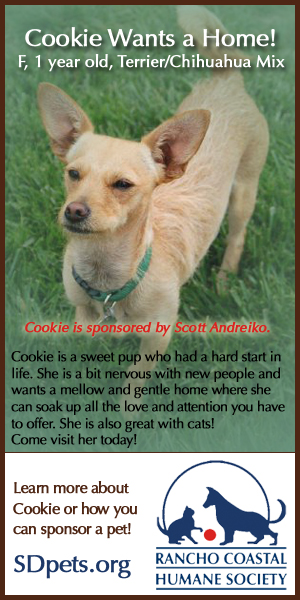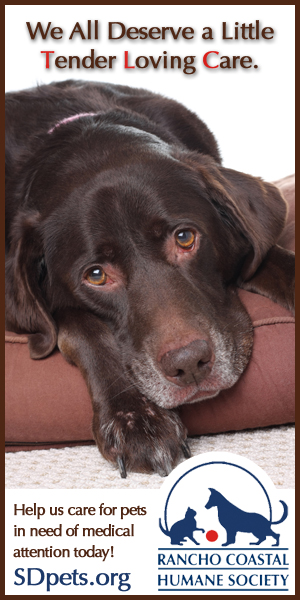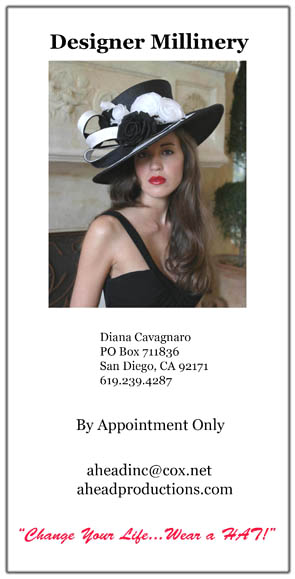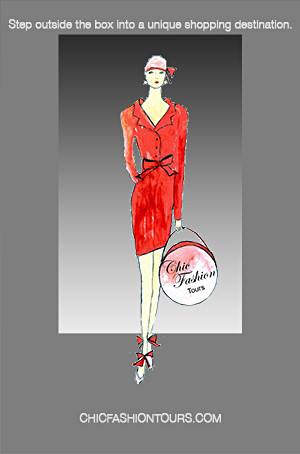 ________________________
Security Consultation
Services by Scott Johnston
SDPD Offcr. (Ret.)
619-384-7333
_______________________
SPECIALS EVERY DAY - Open 7am-3pm!
Homemade, Delicious Food
& Papalulu's will be open soon for dinner!!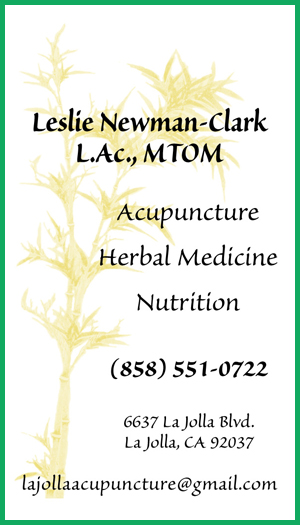 ..... Pain Relief!
WineSellar & Brasserie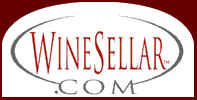 858-450-9557
Restaurant, Gary Parker's Wine Club,
Wine Store and
~ Wednesday & Saturday wine tasting's ~
XXXXCheck out Gary Parker's Pick... X...XXXXXXXa 2007 Clos de la Roche, Grand XXXXXXXXCru for $54 WineSellar Club XXXXPrice,this Pinot Noir is STELLAR!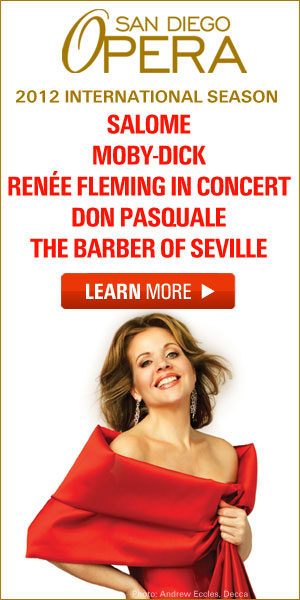 _________________________
For Advertising, please
your inquiry.
Ask about you can support your favorite organization!
_________________________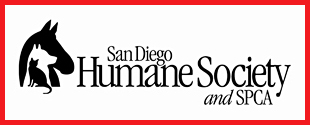 SpaSAN DIEGO HUMANE SOCIETY & SPCA
GAINES STREET CAMPUS
5500 GAINES STREET
SAN DIEGO, CA 92110
(619) 299-7012
www.sdhumane.org rky
with other dogs or cats.

Where the locals dine
for Homemade Pastas, Raviolis, and Sauces
Cafe Milano
711 Pearl St, La Jolla
858- 454-3806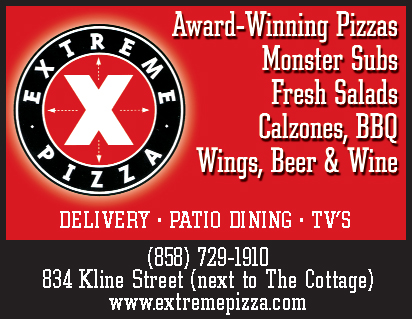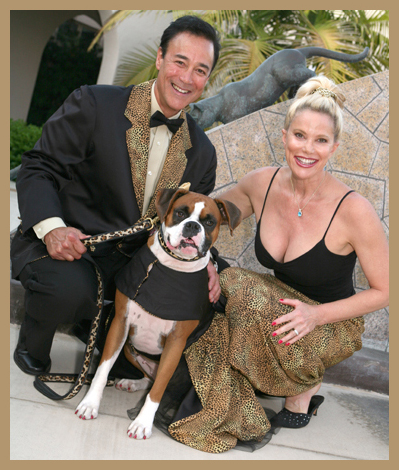 Scott Johnston, Margo Schwab and Kima!
Elton John AIDS Foundation's White Tie and Tiara Ball
A Grand Fête Outside London Where Celebrities and Southern Californian Beauty Lena Zawaideh Were Spotted
More Social Diary Event Coverage ....HOME
Since July 1999, Sir Elton John and David Furnish have opened the doors of their Old Windsor home, Woodside, (outside of London, England next to Windsor Castle) for the White Tie & Tiara Ball.
Since its start, the White Tie & Tiara Ball has been one of the world's most coveted invites with the likes of royals and A-list celebs in attendance. All for a great cause too. The White Tie & Tiara Ball raises money for the Elton John AIDS Foundation. Millions of pounds in fact or $8 million U.S. dollars alone this year, and over £156 million total since the foundation's founding 1992. It is calculated that the live auction bidding in the first 40 minutes of this year's fundraiser raised $200,000 a minute.
With a draw like Sir Elton John and his coterie of famous fabulous friends, the money flowed in once again to help the foundation's mission "to fund projects for those affected by HIV & AIDS in Europe, Africa, Asia and India, helping the Foundation to positively change the lives of millions of people in need."
This year's June 23rd, 2011 guest list featured quite the beautiful crowd including the very lovely actress Liz Hurley, She arrived in a corseted Roberto Cavalli of 'just right' animal print. Hurley was accompanied by her beau, Aussie cricketer Shane Warne. Both rather 'easy on the eyes' shall we say.
Guests were invited to stroll around the property and enjoy the 18th Century Orangery, The White Scented Gardens, The Roman Terrace, The Italian Garden, and yes, even The Secret Garden.
This year's theme was "2001: A Space Odyssey" Guests were greeted by white attired waiters and an evening promising to be big.... and it did not disappoint.
Nor did the fashion visuals. With a dress code of white tie and tails for men, tiaras and gowns for women, the fashion bar was at its zenith.
Princess Beatrice of York wore a light peachy / beige Elie Saab, Princess Eugenie of York wore a vibrant red and decolettage draped Vivienne Westwood, their mother Sarah Ferguson wore a black Escada gown, Alexa Chung was there, and so was Chopard's (they were the big sponsor) Co-President Caroline Gruosi-Scheufele in a red gown by Maria Grach-vogel and and an extraordinary Chopard parure dripping in significant sapphires and diamonds. Gossip Girl's Chace Crawford wore a sleek Dolce & Gabbana tuxedo, and Southern California's rising musician and 'it' girl, Lena Zawaideh who wore a beautifully beaded column by British designer Jenny Packham. She bought it from Panache in Beverly Hills.
More there included Camilla Al Fayed in a red Issa gown, model and interior designer India Hicks looked like perfection in a one-shouldered, black-beaded Victoria Beckham gown, Chloe Green in a fabulously low cut Herve Leger gown, actress Anne Hathaway in Prada, Matthew Morrison from Glee in Dolce & Gabbana, David Furnish, handsome as ever, and Sir Elton John adding quite the 'wow' factor to his Henry Poole designed tuxedo and 260 carat emerald pendant by Chopard!
There were 690 people who enjoyed the delightful evening including a dinner of fusion cuisine. The starter course was sushi with lobster, foie gras and truffle, a main course of beef fillet, and lovely dessert labelled "The Planet Sweet." A trilogy of delightful dessert favorites created especially for the evening.
An auction followed with such fun items as 2 Audis R8 Spyders. They went for £250,000 each. One was generously placed back into auction. Another priceless auction item was a trip to see the work of the foundation in Cambodia with Sir Elton John and David Furnish ..... how cool is that?
Matthew Morrison rousingly offered a chance to be on Glee. Morrison threw in a back massage and the winning bid quickly went to £180,000.
Sir Elton John took the stage and led off with Rocket Man in keeping with the 2001 Space Odyssey theme. The surprise for the evening was George Michael joining Sir Elton John on stage for a rendition of Don't Let The Sun Go Down On Me.....seems they have mended disagreements of the past for a great cause.
After a lot of partying, the sun came up.... but not until guests had danced, had a bite of breakfast, and said their last good nights.... or good mornings.
And it was a good morning to a new day with significant funds raised for the Elton John AIDS Foundation once again.
Sponsors for this event were Chopard, Audi, and Grey Goose.
To learn more about this event please visit Elton John AIDS Foundation.
And don't miss a peak at the photo that caused buzz....Chace Crawford and Lena Zawaideh .... one beautiful duo!
Be advised strictly no downloading, publishing, broadcasting, printing, or copying of photos or content.
Enjoy the Photos!
Above and Below, Beauty Lena Zawaideh on her way to the White Tie and Tiara Ball at Sir Elton John and David Furnish's estate in Windsor.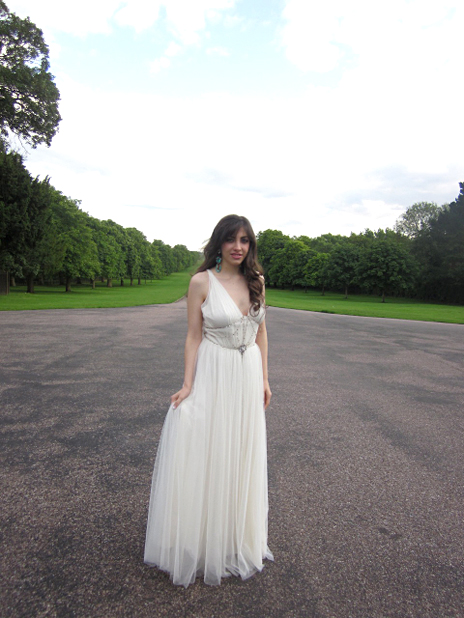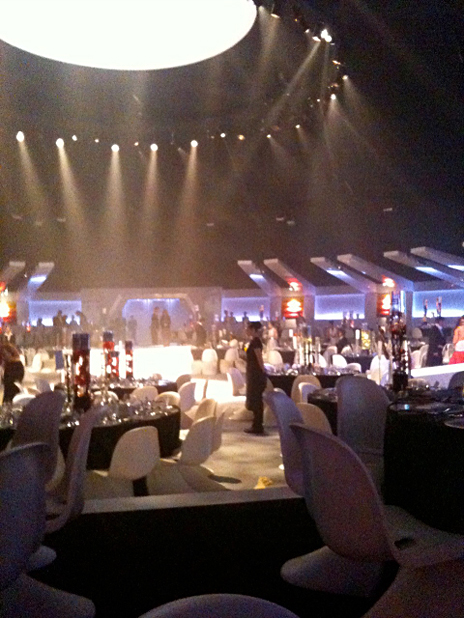 2001 Space Odyssey .....
Click here to Chace Crawford and Lena Zawaideh .......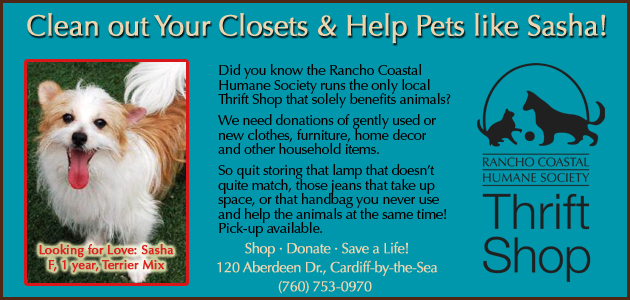 reported and photographed by Margo Schwab
web technical support by Scott Johnston
Please join us for fun informative updates on Twitter and Facebook

The Town Gossip
(sponsored by Neptunic)
Meanwhile down the way in Montenegro, Nat Rothschild threw quite the birthday bash hosting 300 of his closest friends for 3 days of fun including an over the top disco poolside. Rumoured to have cost upwards of 1 million pounds plus.... the guest list included quite the coterie of Euro / NYC mega-socials including one Social Diary Magazine friend who described the event as "AMAZING." ..... and she thought she had seen it all...
.... Meanwhile the La Jolla Beach & Tennis Club has had 2 major celebs recently. Separately but A-List all the way... Sharon Stone and Leonardo Di Caprio.
.... Meanwhile Scott Johnston at the gun range in Kearny Mesa ran into the cast from MTV....they were there filming..
.................
Best way to see Dita Von Teese up close and personal and support the MCASD is this September 10th, 2011.... the after party is going to be off the charts... a bargain at $150!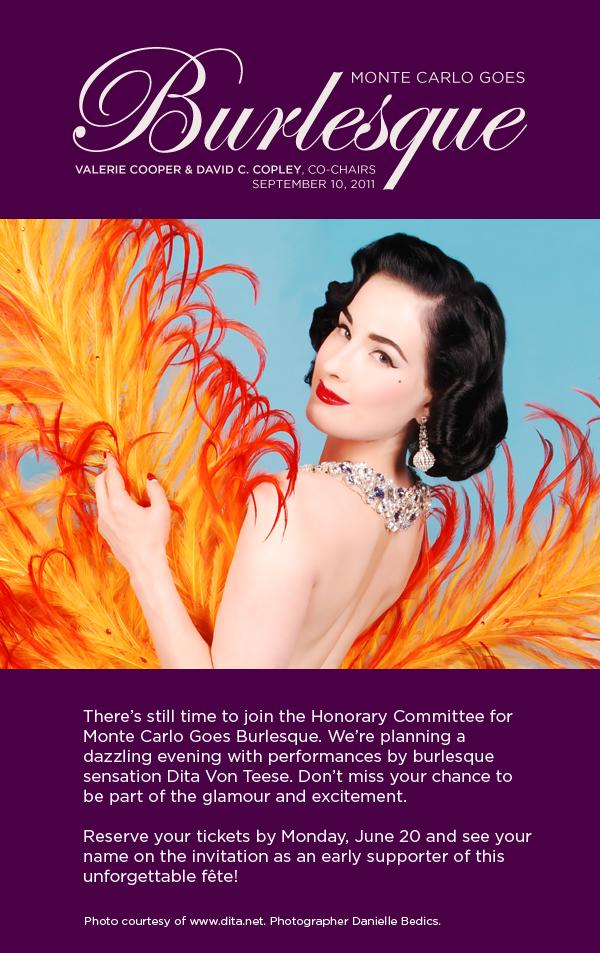 Email Commentary to be added
email TheSocialDiary.com
* Margo Schwab, MBA, more formally known as Margaret E. Schwab, has produced, written, interviewed and photographed for various media organizations since 1989. Schwab attended Holton Arms School, La Jolla Country Day School and La Jolla High School. Schwab has a B.A. from Scripps College, spent a business internship with S.A.I.C., Science Applications International Corporation, and earned a Masters of Business degree, M.B.A., from the University of San Diego by way of Claremont Graduate School . Schwab additionally took college courses from Harvard University, and Syracuse University. Schwab volunteers for numerous charity organizations. She also continues to support animal organizations and the prevention of people and animal abuse. Schwab is the editor and co-owner of The Social Diary.
Margo Schwab and Scott Johnston of The Social Diary Magazine are pleased to announce a partnerships with the San Diego Humane Society and SD METRO Magazine. They have also partnered with Country Friends and the San Diego American Heart Association and the Arthritis Foundation.
Margo Schwab and Scott Johnston are both members of the La Jolla Beach & Tennis Club (Margo Schwab since 1974) and both are now members of the University Club and its worldwide ClubCorp Compass Society. Margo Schwab and Scott Johnston are Police Press credentialed by the Chief of Police, William Lansdowne.
San Diego's The Social Diary would like to say a special thank you to our advertisers.
Eclat Catering by Athanasia Ampelas - Home Delivery Availabe Too
Hoehn Motors Land Rover
Lizz Russell Couture Designed Gowns and Purses
Diana Cavagnaro's Designer Millinery
Jordan's Art Couture
San Diego Center for Children - March 12th. 2011 Gala
Designer Millinery by Diana Cavagnaro
Juelerie by Pamela Pogue
The Museum of Contemporary Art San Diego
Giuseppe Restaurants and Fine Catering
The University Club Atop Symphony Towers and ClubCorp
Leslie Newman Clark - La Jolla Acupuncture
Maggie B fashion and style in Rancho Santa Fe Plaza
Papalulu's Restaurant and Catering in La Jolla Shores
Nancy's Nails on Pearl Street in La Jolla
H. Moradi Fine Jewelers on Prospect Street in La Jolla, now 2 locations!
San Diego Opera
WineSellar & Brasserie - featuring the Gary Parker Wine Club
Cafe Milano on Pearl Street La Jolla
Extreme Pizza in La Jolla
Neptunic Sharksuits
The Animal Hospital of La Jolla
Eugene Ladopoulos of Mistra Estates Olive Oil
Warning ** photos, video and writing on this site are the
2011 copyright, all rights reserved, of The Social Diary LLC and its subsidiaries including San Diego Diario Sociales - Su Conexión Con la Sociedad, no reproduction of any part or parts is allowed without written permission by Social Diary Magazine