~ The Social Diary ~
the on-line magazine covering High Society ..& more
____________________________________________________________
One time amazing offer.............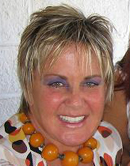 by The Social Diary Columnist Electra Anderson
Column #8, January 17th, 2006
One time amazing offer............."We Surf For Money" CD!
The Electra Flash Foundation ( a non profit organization, because I never make any money on these crazy things), wants to know if you would like a copy of this historic insanity. I'll just charge you for shipping. I can't in good conscious charge you for the recording that was done on my answering machine with the phone as a speaker. It just wouldn't be right. The phone number on there is my old number in L.J. and I'm in Miami Beach (which is a third world country), if you want one email me your info and you can pay me later. Electra@electraland.com
P.S. We'd like to thank Betsy for letting Greg Mitchell stay out late with his harmonica.
Kisses, Electra xoxoxoxxo
(Editor's note - This CD features legendary surfer Mike Doyle singing, Scripps surfing scientist Greg Mitchell and others... - "We Surf for Money" is destined to be a cult classic).
* Electra Anderson is a columnist and author. Expect intrigue from this Beverly Hills Hotel heiress as you see her life through her eyes, at her speed. Yes, Anderson is known to hit the race track at speeds of 200 mph .... and win. Anderson is also known for amazing social and travel adventures. She is based in Miami or on a jet.You can learn more about Electra Anderson at www.electraracing.com and www.electraland.com .
back to New this Week......Electra's Archive's....... Home
Warning ** photos, video and writing on this site are the
copyright of the author, The Social Diary, San Diego Social Diary, margomargo.com and Margo Schwab.
no reproduction of any part or parts is allowed without written permission by Margo Schwab