~ the Social Diary ~
the on-line magazine covering High Society ..& more
____________________________________________________________
Ringing in the New Year in NYC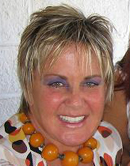 by the Social Diary Columnist Electra Anderson
Column #3, December 31st, 2005
Well here we are in NYC on the 17th floor of The Marriott Marquis with a direct view to the Ball Drop at midnight tonight. It just started snowing!!! So far we've been to a few Broadway shows. Two of them were written by an old flame of mine, Sir Tim Rice. Sir Tim's shows are Beauty and the Beast and Lion King. We've seen Hairspray, which my girls Dr. Tabitha, Tati and Talulah loved the most. We saw The Color Purple which was amazing singing and sets. The ladies in front of us thought it was way too long.. Today we are going to see Sweet Charity with Christina Applegate who I've known since she was five years old. We all lived in Laurel Canyon in the early 70's, along with Alice Cooper, Mickey Dolenz, Cheech Marin, Three Dog Night and The Eagles.
Yesterday our limo driver almost got beate'n up by a 6'7" street vendor until 5'2" Dr. Tabitha jumped out of the limo and told him to "Chill" and a few other choice ghetto phrases, while I grabbed my TV quality digital camera and filmed the whole thing. The Anderson Girlz cracking up in New York!!
Happy New Year!
I'll keep you posted……the year's not over for 12 more hours.
Kisses, Electra Anderson
P.S. As my movie star mother Ellen always says,"Never a dull moment."
* Electra Anderson is a columnist and author. Expect intrigue from this Beverly Hills Hotel heiress as you see her life through her eyes, at her speed. Yes, Anderson is known to hit the race track at speeds of 200 mph .... and win. Anderson is also known for amazing social and travel adventures. She is based in Miami or on a jet.You can learn more about Electra Anderson at www.electraracing.com and www.electraland.com .
back to New this Week....Electra's Archive's.... Home
Warning ** photos, video and writing on this site are the
copyright of the author, the Social Diary, San Diego Social Diary and Margo Schwab.
no reproduction of any part or parts is allowed without written permission by Margo Schwab