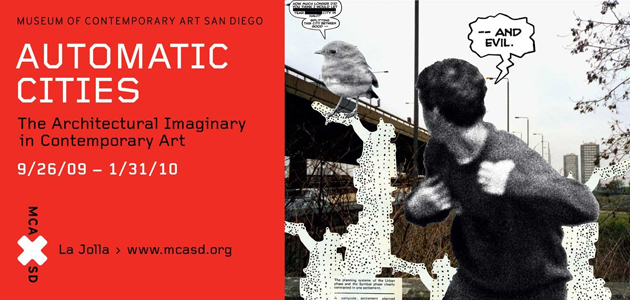 Country Friends Goes to the San Diego Polo Club with 'Hats and Flats'
August 23rd, 2009 some very chic ladies, and a few men, gathered to support The Country Friends organization. The inaugural event was themed Hats and Flats... and it was a perfect 10 goal hit at the San Diego Polo Club.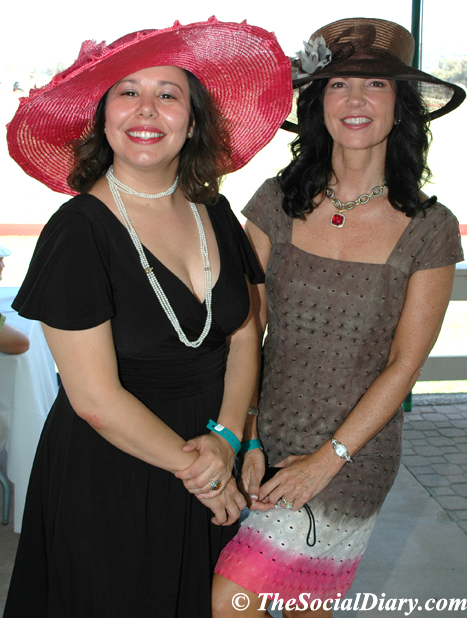 Event Chair Melanie Cruz Walsh with Country Friends President Jeanne Lucia
Champagne, a light lunch, and a whole lot of chukkers going on. And silent auction shopping too. Fun items included not just a hat but an 'exquisite hat' by Designer Millinery, Polo lessons at the San DIego Polo Club, diamond earrings from the Diamond Boutique, and tickets to the San Diego Zoo.
Among those there, mostly with hats and flats, were Gigi Cramer with husband Ed, Country Friends President Jeanne Lucia, Chair Melanie Cruz Walsh, Co-chair Jamie Hornsby, Andrea Muir, Gina Muir, Diana Cavagnaro, Kim Smart, Christina Schwartz, Kathe Votsis, Valerie Schwartz, and Anna Waite.
The Country Friends has helped others to help themselves since 1954 by supporting a number of San Diego organizations. Recent agencies funded include the San Diego Brain Injury Foundation, St. Paul's Retirement Home, Vista Hill Foundation, YWCA, Center for the Blind, Helen Woodward Animal Center, and Operation Homefront.
Lots of fun for great causes.
Sponsors included The Coast News Group, The Social Diary, Designer Millinery, Dr. Brian Reagan & Associates, and Fred Leib.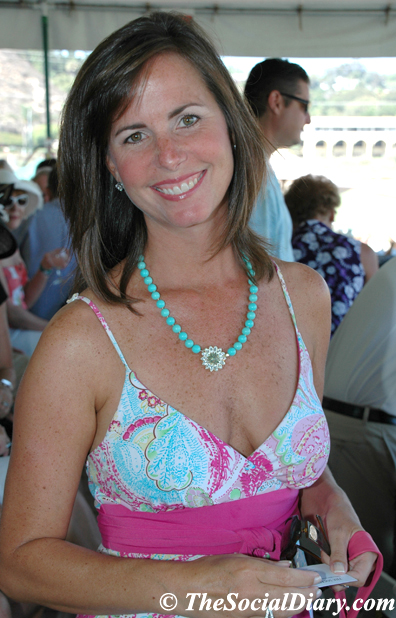 Kim Smart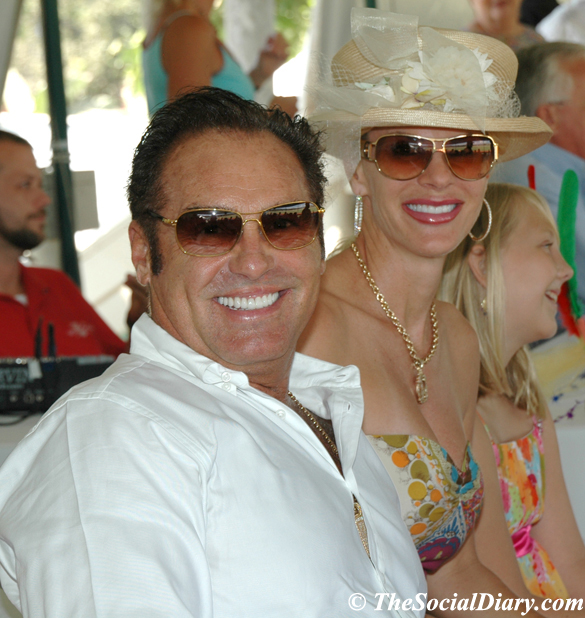 Jim and Tiffany Mahoney
The Lunch Scene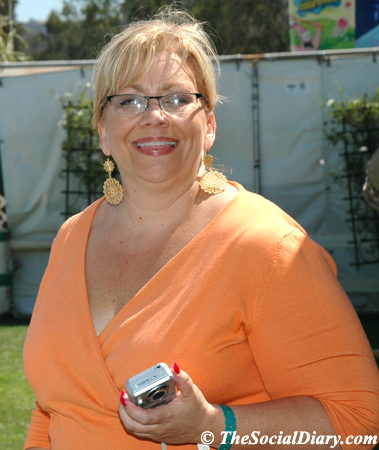 Andrea Muir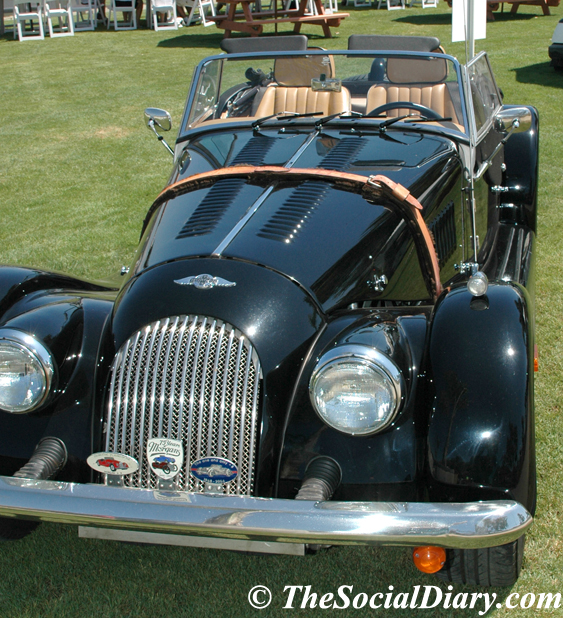 A Morgan Automobile on the lawn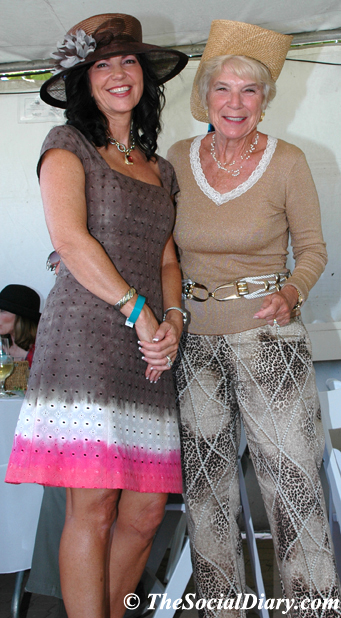 Jeanne Lucia and Gigi Cramer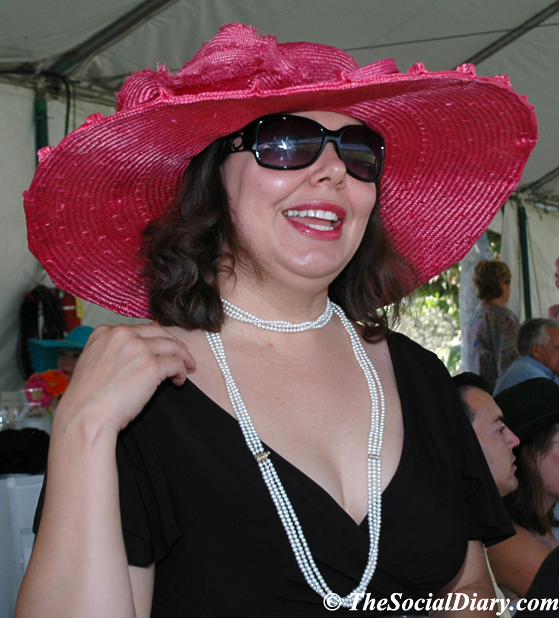 Melanie Walsh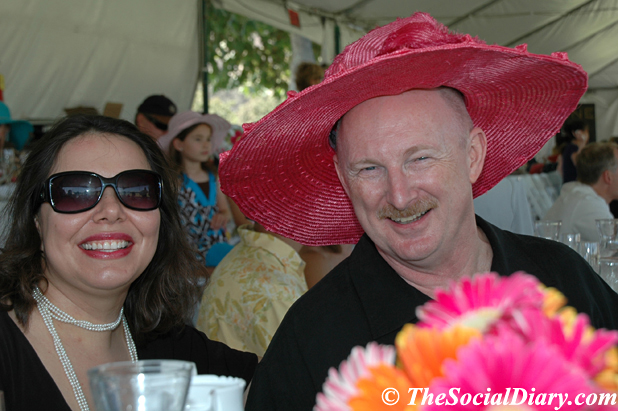 Melanie Walsh and a guest with a sense of humor!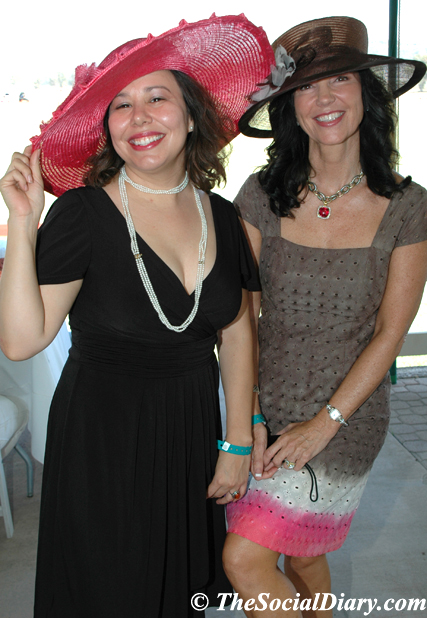 Melanie Walsh and Jeanne Lucia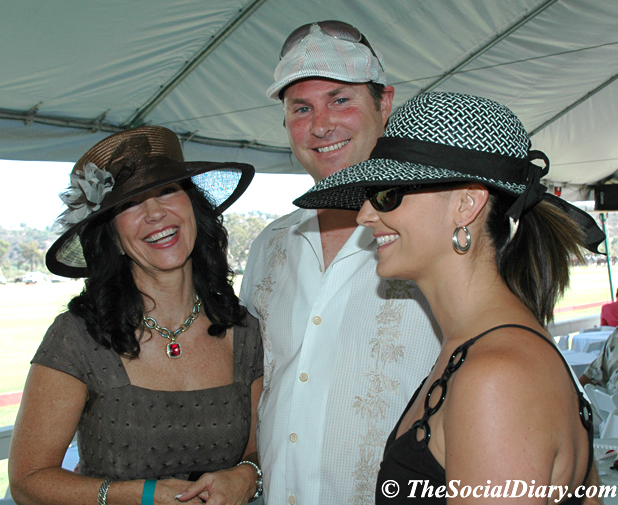 Jeanne Lucia and friends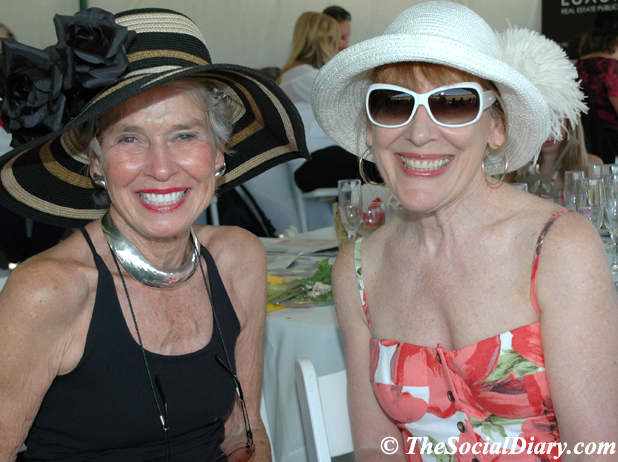 Valerie Schwartz and Diana Cavagnaro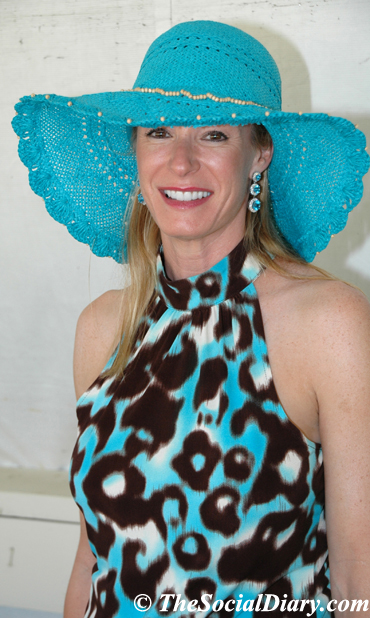 Anna Waite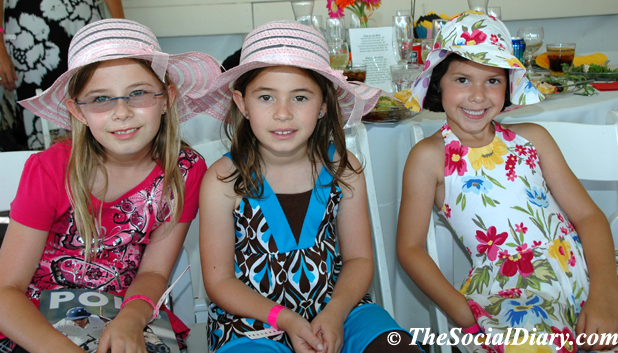 Three Future Country Friends Members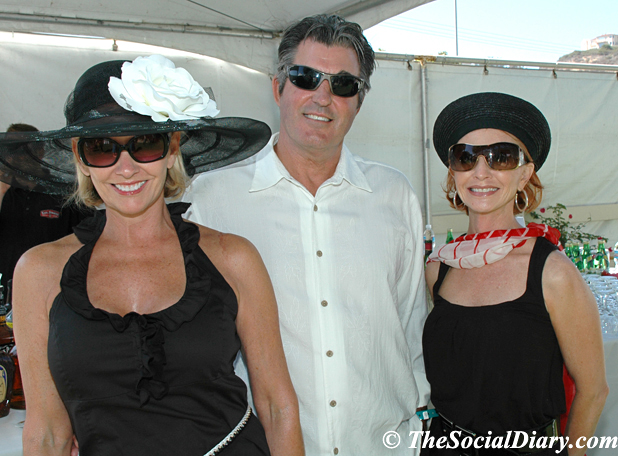 Andrea Naversen and her husband Dwight, with Maxine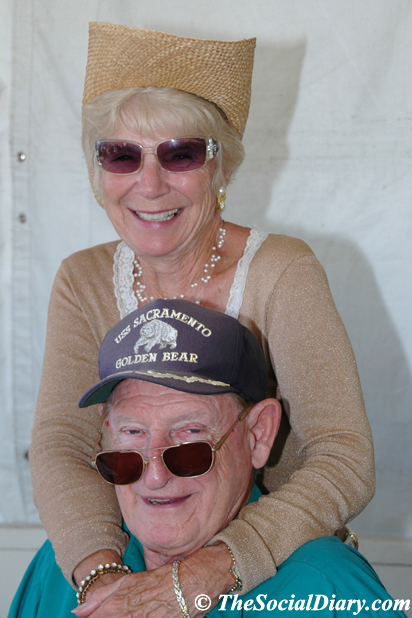 Gigi and Ed Cramer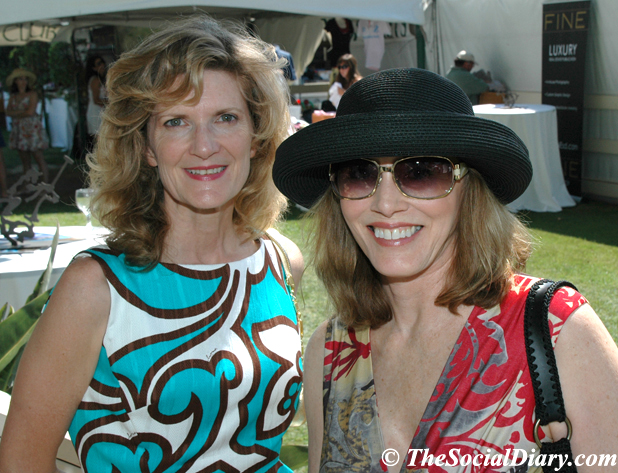 Christina Schwartz with Kathe Votsis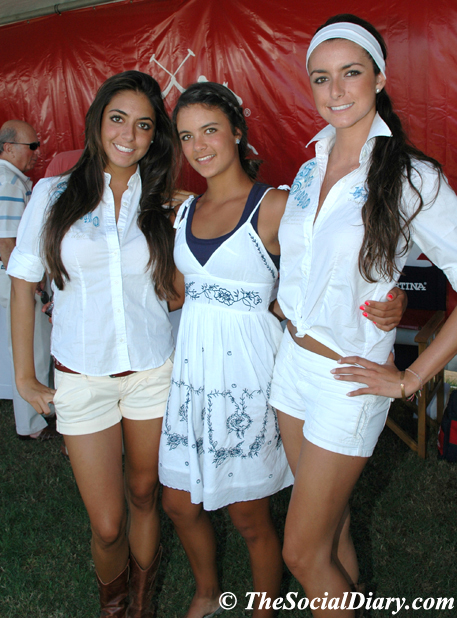 Andrea and the La Martina Girls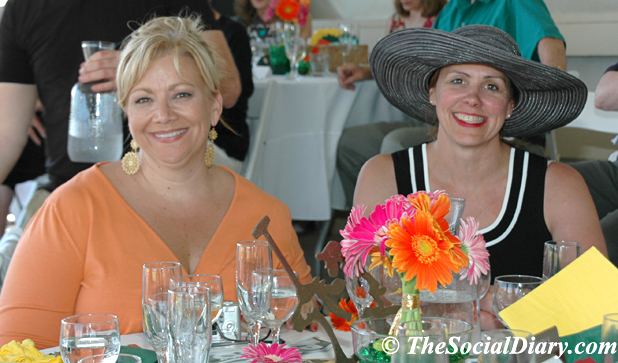 Andrea Muir with Veronica Braun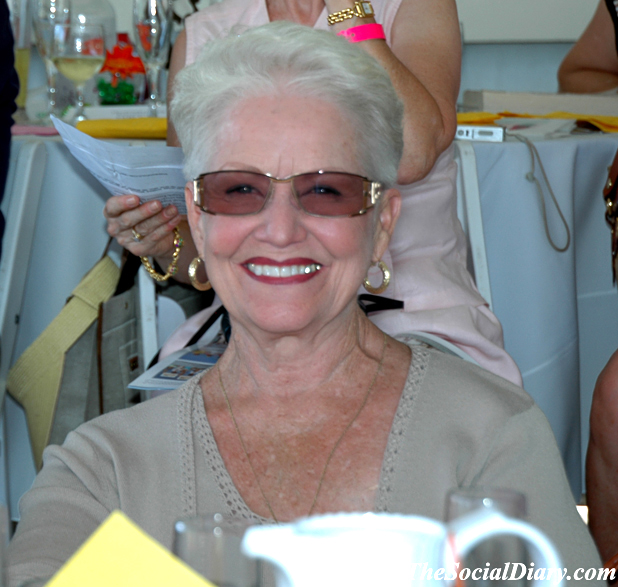 Gina Muir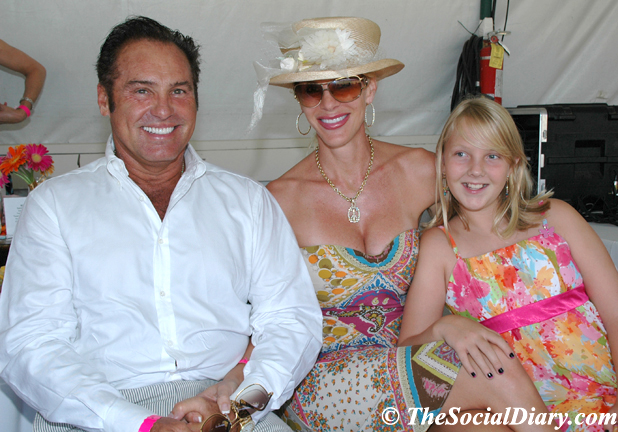 Jim and Tiffany Mahoney with Alexia
To learn more about The Country Friends please visit
and don't forget their upcoming September 24th fashion event with South Coast Plaza!
reported by Margo Schwab
The Buzz
The buzz on the upcoming Globe Production of Sammy is strong... and if you see the video clip you'll understand why everyone is scrambling to get seats.....see you there!
Upcoming Events
September 12th - Club Monte Carlo is coming to the Museum of Contemporary Art San Diego. Tickets are $100 and up for non-members ......don't miss this event.... For details on this gala event, please visit www.mcasd.org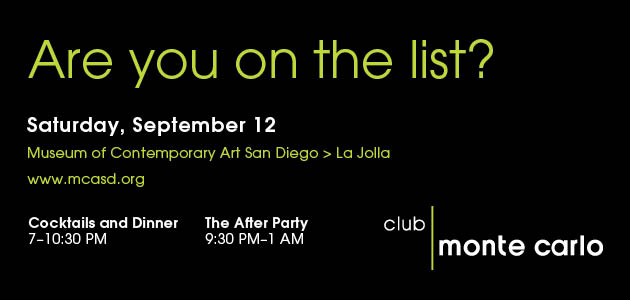 September 17th - The Costume Council of the San Diego Historical Society will be hosting a one-of-a-kind event in Balboa Park to showcase select San Diegan's couture finds. The Social Diary is pleased to be a part of this showcase. For more information about this event, please visit www.sandiegohistory.org
September 17th - The San Diego Police Historical Association will host a Legends Behind the Badge gala & awards evening at the U.S. Grant. San Diego Police Department's Chief of Police William Lansdowne will serve as Honorary Chair with Ramin Portemeyer serving as Co-Chair. Please ring McFarlane Productions at 619-233-5008 for ticket information.
September 24th - The Country Friends will present the 54th annual "Art of Fashion" Runway Show at The Inn at Rancho Santa Fe. Proceeds from the luncheon, fashion show, boutique shopping and wine tasting will benefit Voices for Children, which provides court advocates for children in foster care. Couture fashions presented will be provided by South Coast Plaza. For ticket information, please contact The Country Friends at 858/756-1192, Ext. 4 or via email at events@thecountryfriends.org.
September 14th - Crime Stoppers Golf Tournament.
October 16th - The Rainforest Alliance will host its gala. Details to follow.
October 17th - Sundt Memorial Fundraiser. Details to follow.
October 22nd - The Walden Family Services will host their 6th Annual wine D'Vine event. Please visit www.waldenfamily.org for more details.
November 7th - The Golden Hangers / FCC benefit for Make-A-Wish and San Diego Variety Children's Network.

____________________________________________________________
Photoshopping and Photography Services
Photos on this website available if it is of you
available by The Social Diary
~ 619-384-7333
email TheSocialDiary.com
_______________________________________________________________
Email Commentary to be added
email editor@thesocialdiary.com
* Margo Schwab, more formally known as Margaret E. Schwab, has produced, written, interviewed and photographed for various media organizations since 1989. Schwab attended Holton Arms School, La Jolla Country Day School and La Jolla High School. Schwab has a B.A. from Scripps College, spent a business internship with S.A.I.C., Science Applications International Corporation, and earned a Masters of Business degree, M.B.A., from the University of San Diego. Schwab additionally took college courses from Harvard University, and Syracuse University. Schwab volunteers for numerous charity organizations. She also continues to support animal organizations and the prevention of people and animal abuse. Schwab is the editor of The Social Diary.
The Social Diary is pleased to announce new partnerships with the San Diego Humane Society and San Diego News Network.
Warning ** photos, video and writing on this site are the
2009 copyright of The Social Diary LLC and its subsidiaries.
no reproduction of any part or parts is allowed without written permission by The Social Diary