San Diego Social Diary LLC All rights reserved 2011 (This material may not be published, broadcast, rewritten or redistributed)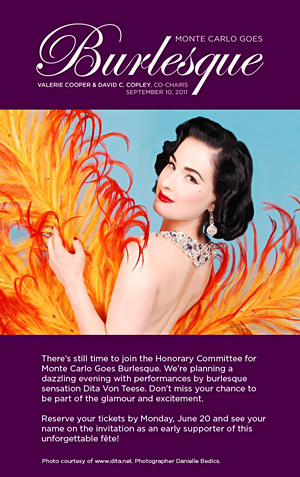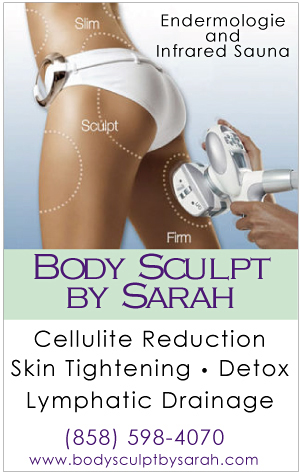 Eclat Culinary Experience
Excellence Delivered
Catering Available
619-708-1933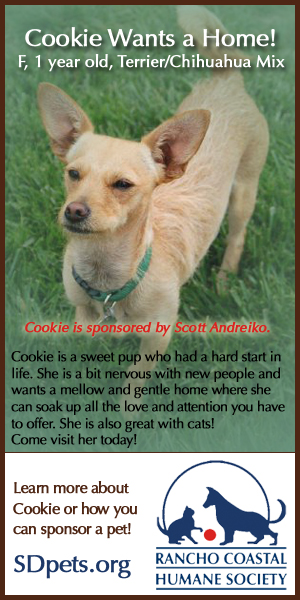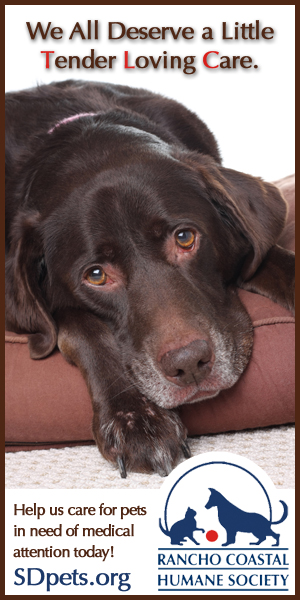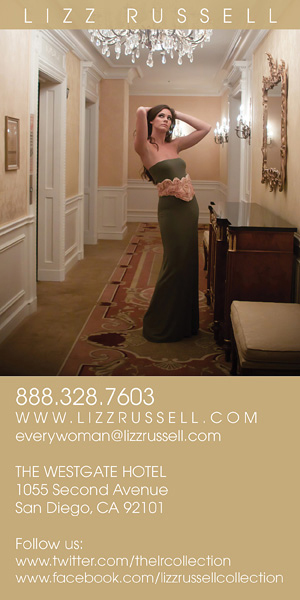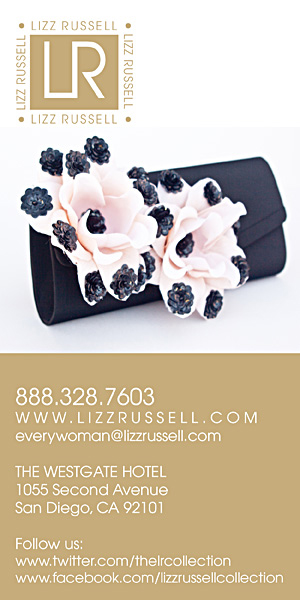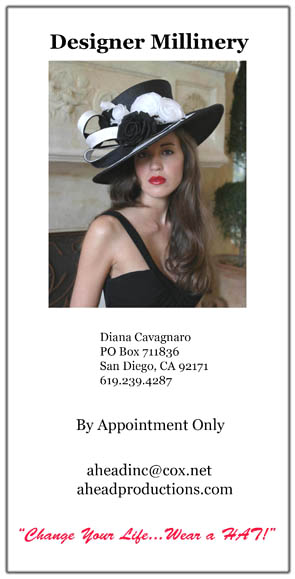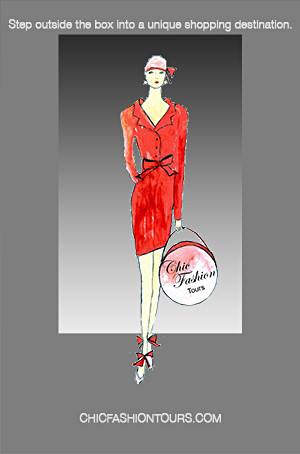 ________________________
Security Consultation
Services by Scott Johnston
SDPD Offcr. (Ret.)
619-384-7333
_______________________
SPECIALS EVERY DAY - Open 7am-3pm!
Homemade, Delicious Food
& Papalulu's will be open soon for dinner!!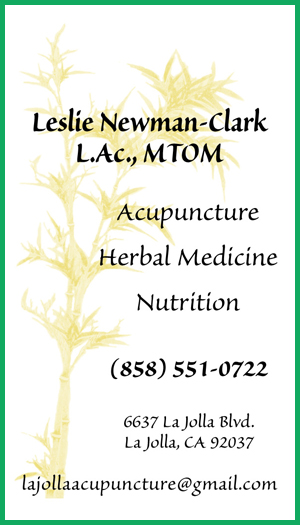 ..... Pain Relief!
WineSellar & Brasserie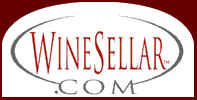 858-450-9557
Restaurant, Gary Parker's Wine Club,
Wine Store and
~ Wednesday & Saturday wine tasting's ~
XXXXCheck out Gary Parker's Pick... X...XXXXXXXa 2007 Clos de la Roche, Grand XXXXXXXXCru for $54 WineSellar Club XXXXPrice,this Pinot Noir is STELLAR!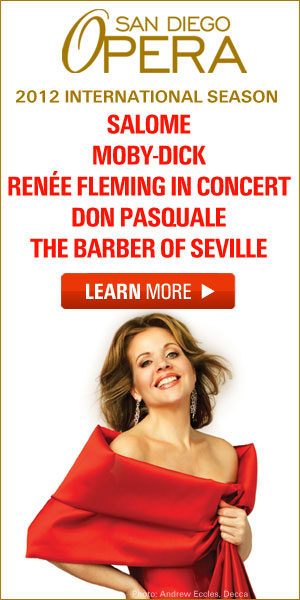 _________________________
For Advertising, please
your inquiry.
Ask about you can support your favorite organization!
_________________________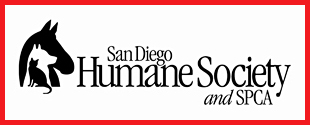 Tiger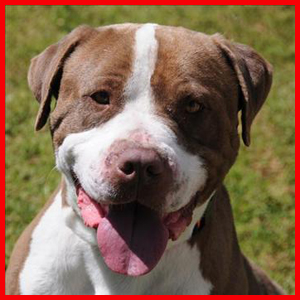 Breed: Pit Bull Terrier (mix)
Color: Brown/White
Age: 5 years
Sex: Male
Weight: 70 pounds
Adoption Fee: $180

Tiger is an adorable, 5-year-old Pit Bull mix with a big heart! He absolutely loves spending time with his people friends and can be very affectionate. Tiger is mellow and easy-going, yet loves to play with his squeaky toys and go for long walks too. This handsome guy is a social butterfly and he gets along great with cats and other dogs. Tiger is very smart and loves to learn. He takes treats gently from your hand. Tiger's housetrained and also is thrilled to go for car rides.
Tiger will do well in a variety of homes, but a home with older children is recommended. Tiger would do great in a home with other dogs! His adoption fee is $180 and includes his current vaccinations, permanent microchip identification, certificate for a free veterinary exam, and more!
SpaSAN DIEGO HUMANE SOCIETY & SPCA
GAINES STREET CAMPUS
5500 GAINES STREET
SAN DIEGO, CA 92110
(619) 299-7012
www.sdhumane.org rky
with other dogs or cats.

Where the locals dine
for Homemade Pastas, Raviolis, and Sauces
Cafe Milano
711 Pearl St, La Jolla
858- 454-3806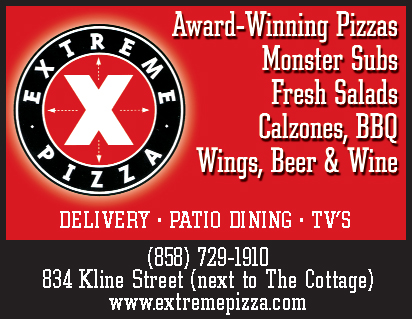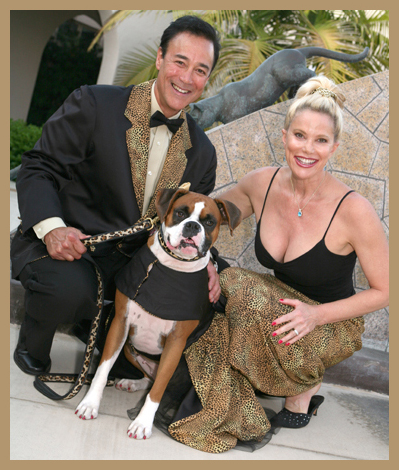 Scott Johnston, Margo Schwab and Kima!
Cop Hop 2011
'Police Supporters Swing for Great Causes'
More Social Diary Event Coverage ** ....HOME
On June 25th, 2011 a dressed 'swell' vintage styled 40's crowd came to the La Jolla Farms estate of Ramin Pourteymour. The occasion was the 'Cop Hop,' a fundraiser benefiting The San Diego Police Foundation and The San Diego Police Historical Association.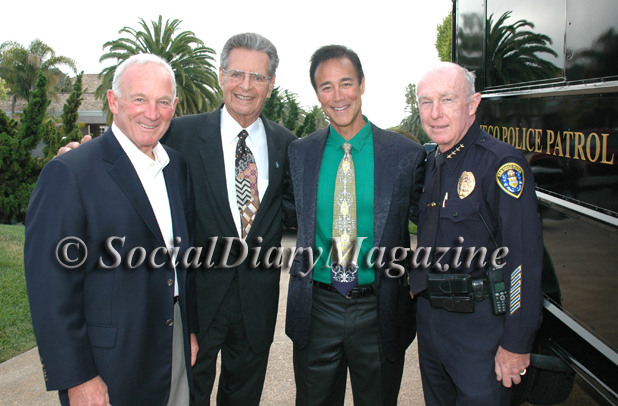 Mayor Jerry Sanders with Bill Kolender, Scott Johnston, and Chief William Lansdowne
Guests arriving were greeted by zoot suited guys and glam gals provided by Leonard Simpson's Fashion Forward. The models posed by San Diego Police Historical Association police cars, paddocks from the era.
San Diego's very popular Police Chief William Lansdowne greeted guests as well. Many guests posed with the Chief while holding a Thompson submachine gun aka a 'Tommy gun.' All safe. the gun was not loaded.
Among the supporters were Ramin Pourteymour, Nicole and Dan Link (he works in the District Attorney's office), Farhad Yousefi, Maria and John Assaraf, Luis Castillo, Sheriff Bill Gore and Natalie Gore, Assemblyman Nathan Fletcher (he was there briefly), the very engaged Cheryl Mitchell and Ross Gano, Claire Reiss, Gale and Scott O'Mara, Romina and Roger Pourteymour, Assistant Chief Shelley Zimmerman, SDPD Community Relations Officer Alan Alvarez, Rana Sampson and Mayor Jerry Sanders, Sally and John Thornton, Leonard Simpson, and Abeer and George Hage with their son Chad..
The Hage's generously donated a dozen or so very high end wines for auction.
Buffet style dining had offerings including filet mignon with either scalloped potatoes or mac 'n cheese from Fleming's Prime Steakhouse, and beef and chicken kabobs from Luna Grill.
More there included Sara Napoli (she's the CEO of the San Diego Police Foundation), Anthony Napoli, Bill Kolender (San Diego's Police Chief and Sheriff retired), District Attorney Bonnie Dumanis, sponsor Jack Wasserman, Rocio and Mike Flynn, Jeremy Mariage and Bob Eix, Tom Groff (yes, the Tom Groff of those famous parties), the honorable Mayor of San Diego Jerry Sanders, and Scott Johnston.
Scott Johnston served the San Diego Police Department for 32 years as an Officer and was the department's first Purple Heart Recipient for rescuing 2 officers down by 10 gang members. (Scott Johnston is also co-owner of San Diego Social Diary and has continued his mission to help the community by providing the leading social coverage in San Diego.... he is the ultimate in giving back.)
Dancing to the very swinging tunes of Big Time Operator continued into the night. All in all a lot of fun for great causes.
For the San Diego Police Foundation, proceeds from this event will go towards funding San Diego Police Department's unbudgeted needs including converting the evidence room's paper files to digital and essential safety equipment. For the San Diego Police Historical Association, funds will help preserve the 122 year history of San Diego City law enforcement which includes a fleet of 18 historical and restored vehicles, the largest in the country.... oh and according to Rick Carlson.... you can rent some of them....Cool!
Be advised strictly no downloading, publishing, broadcasting, printing, or copying of photos or content. Please email purchase requests of photos you are in.
Enjoy the Photos!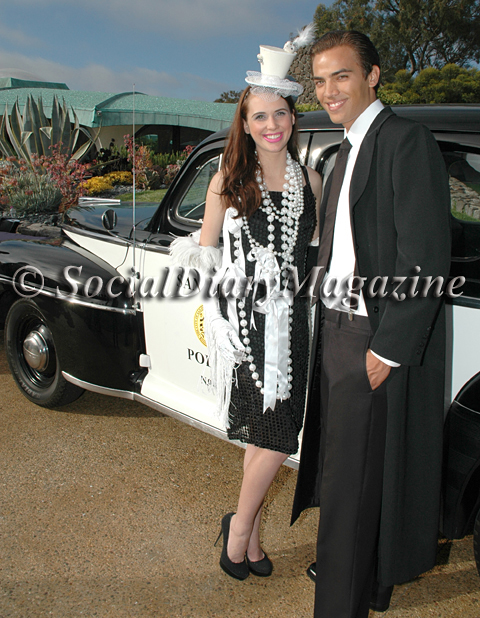 Maureen Gage and Corey Marsau modeling vintage appropriate clothing organized by Leonard Simpson of Fashion Forward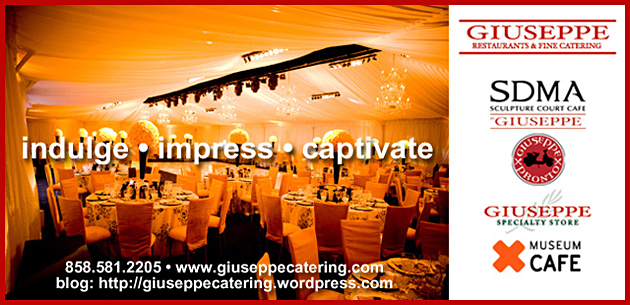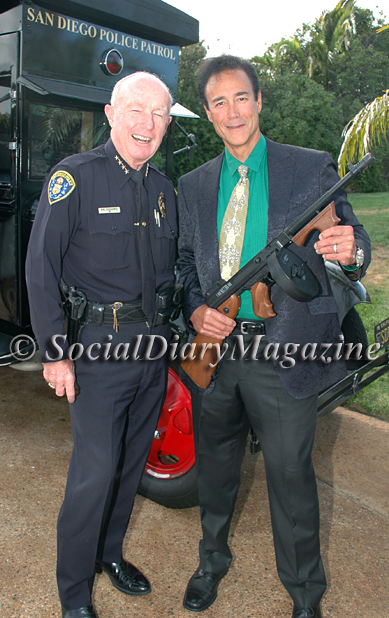 SDPD Chief William Lansdowne with Scott Johnston SDPD Officer Retired ... Scott is holding a 'Tommy Gun'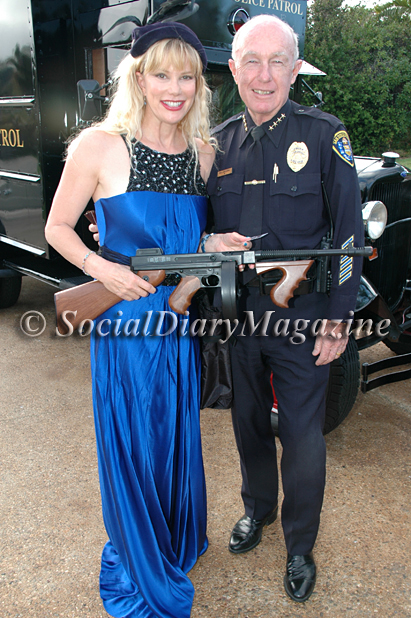 Margo Schwab with Chief William Lansdowne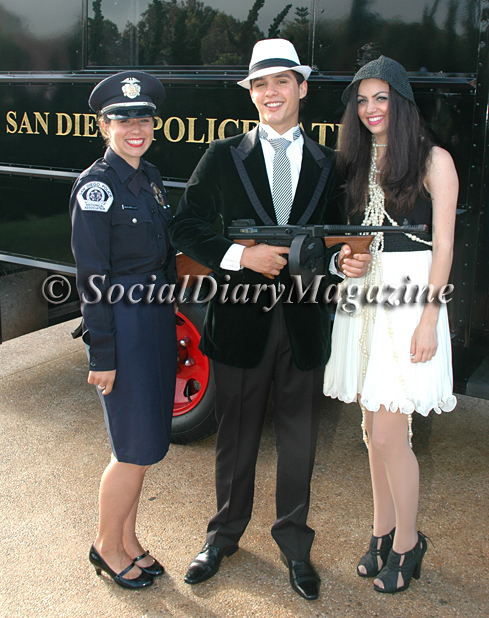 The Glam Ones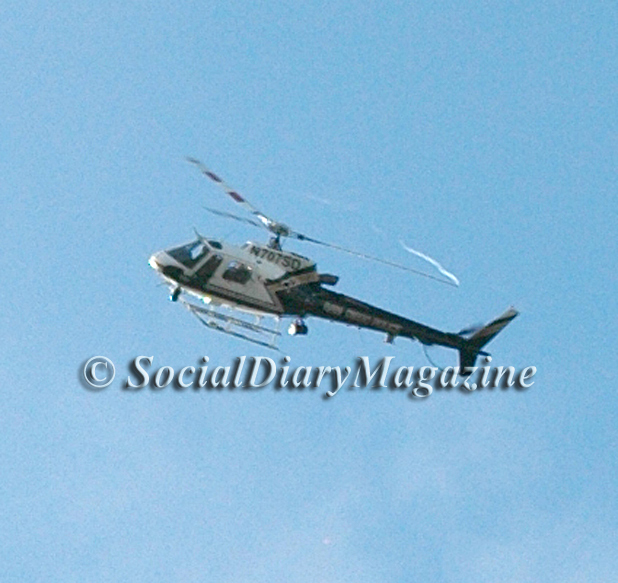 SDPD flying overhead ....looking for 'suspects'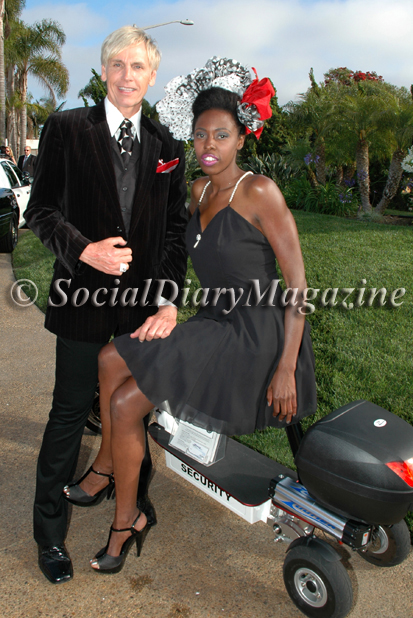 Leonard Simpson of Fashion Forward and KUSI's Style Guy with model Kla-Bada
more fashionable models below...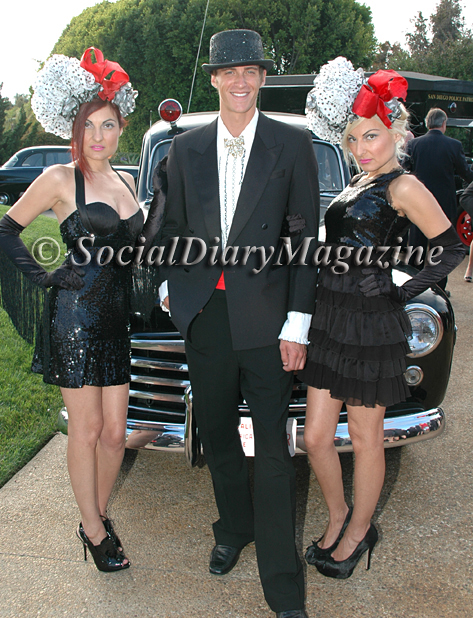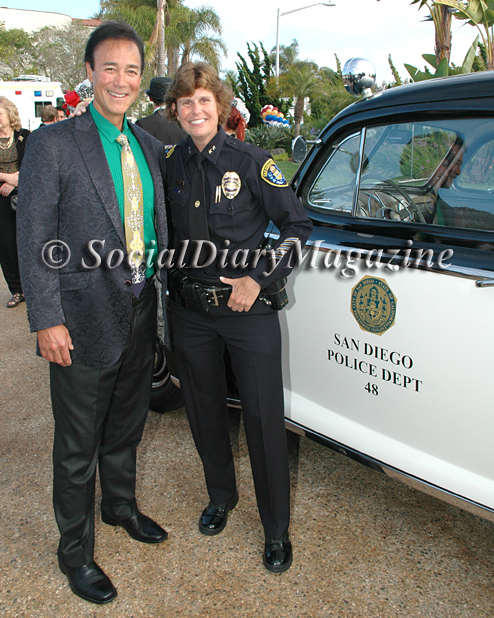 Above and Below, Scott Johnston and Margo Schwab with Assistant Chief Shelley Zimmerman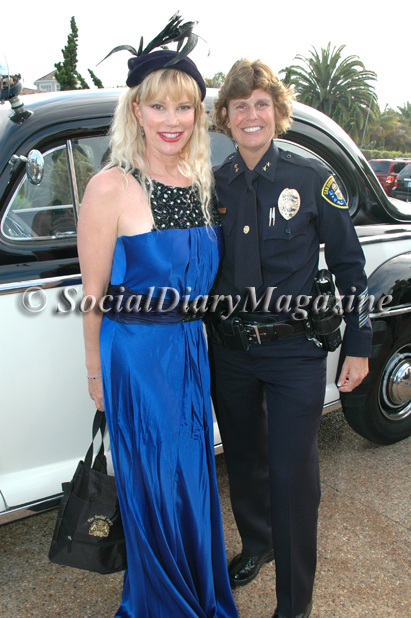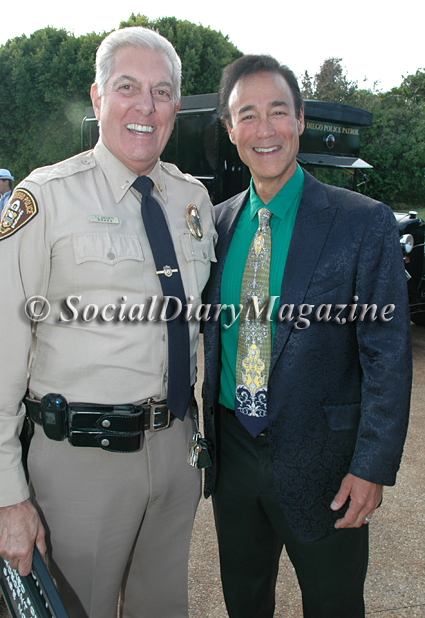 Officer and a Gentleman Tom Giaquinto with Scott Johnston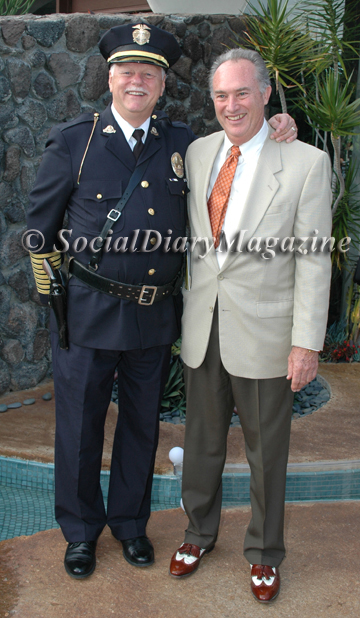 Rick Carlson with Scott O'Mara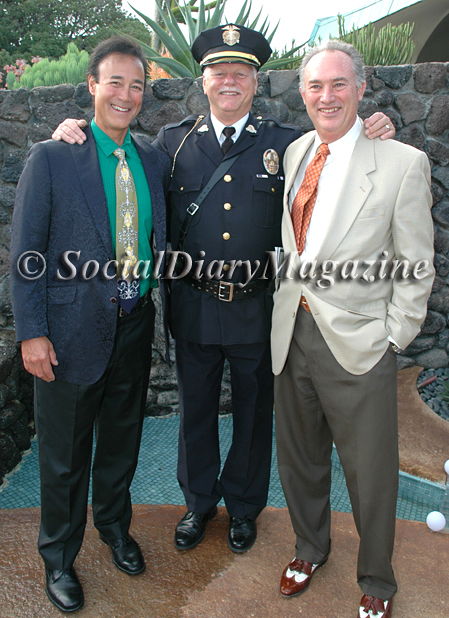 Above and Below, Scott Johnston with Rick Carlson and Scott O'Mara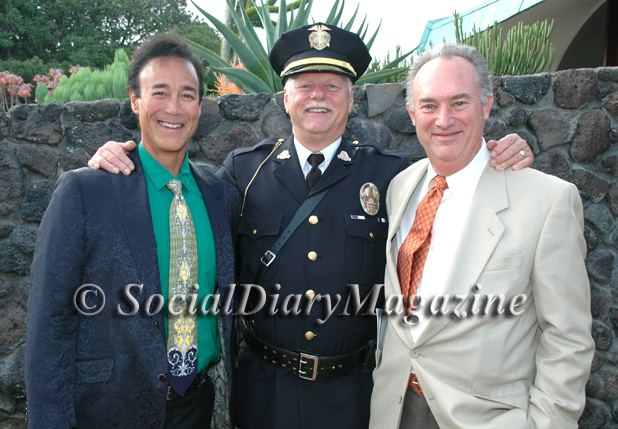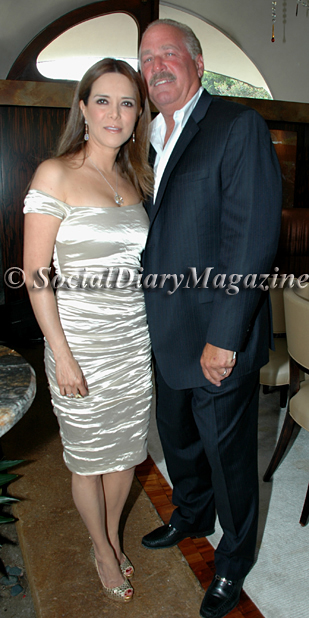 Above and Below, Rocio and Mike Flynn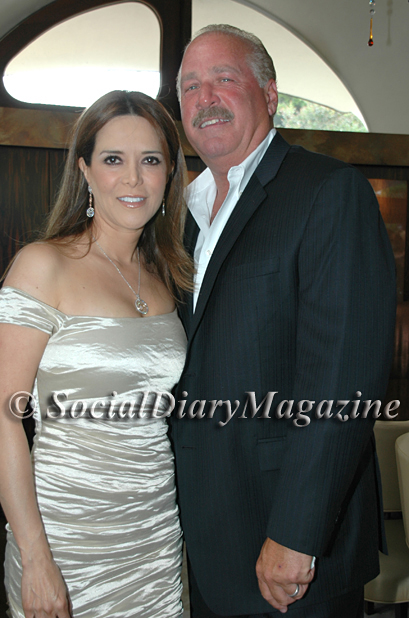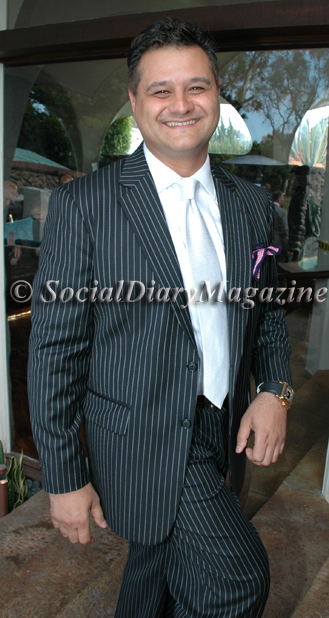 Above and Below, the generous host, Ramin Pourteymour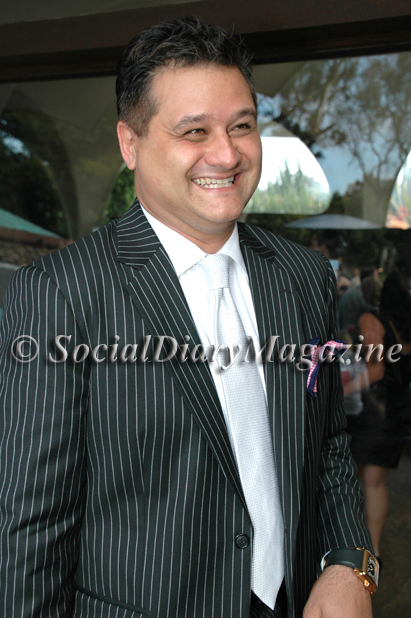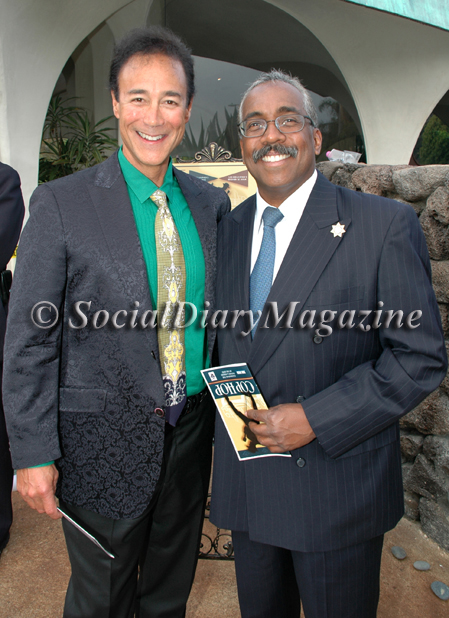 Scott Johnston with Mike Santos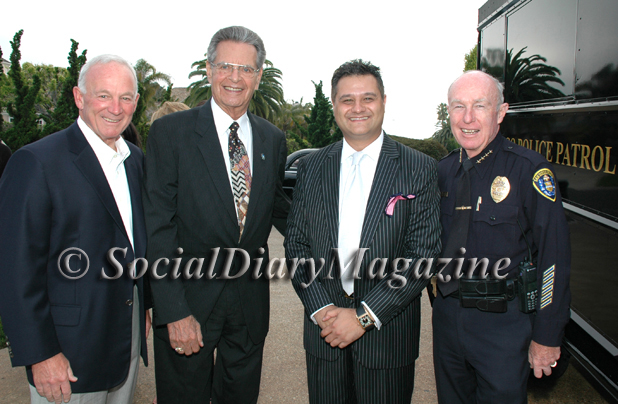 Mayor Jerry Sanders with Bill Kolender, Ramin Pourteymour, and (Super) Chief William Lansdowne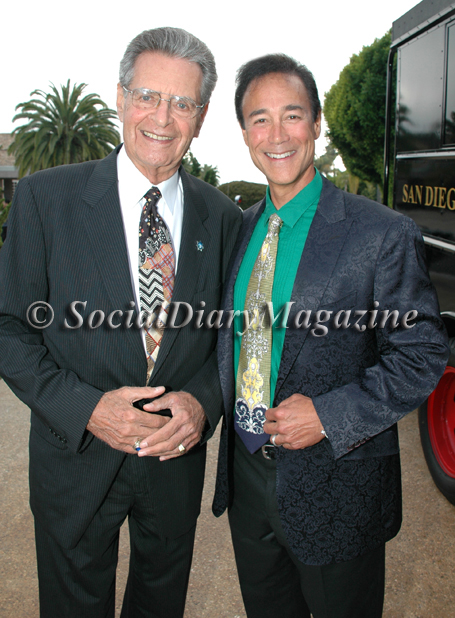 Bill Kolender with Scott Johnston
The very engaged Ross Gano and Cheryl Mitchell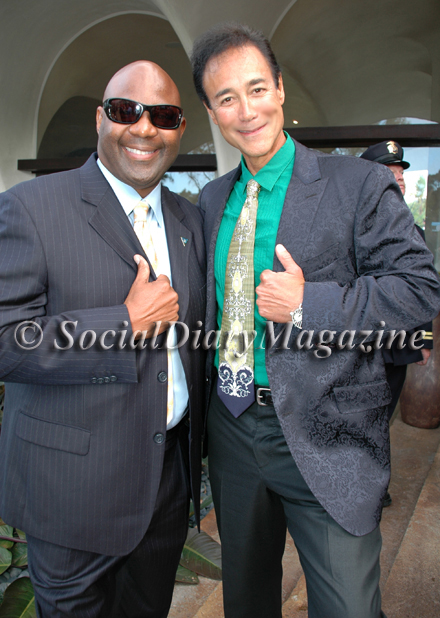 Art Calvert and Scott Johnston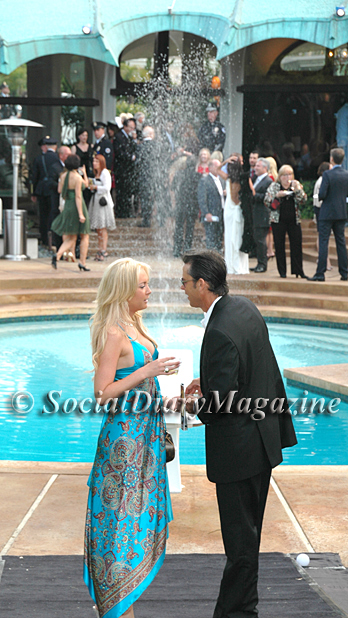 The Scene
Hair Stylist to the stars Jeremy Mariage and Bob Eix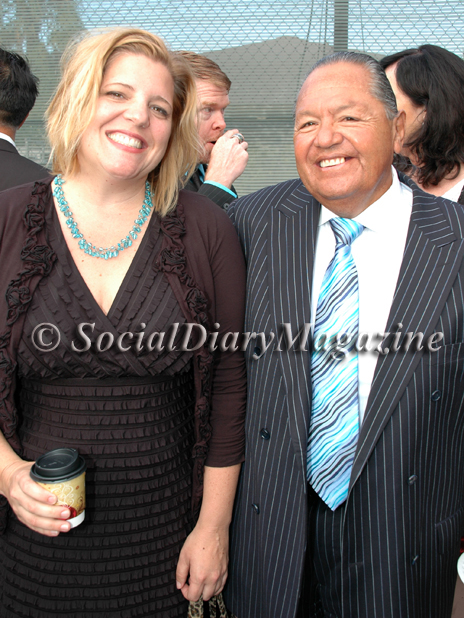 Sally Cox and Charlie Brown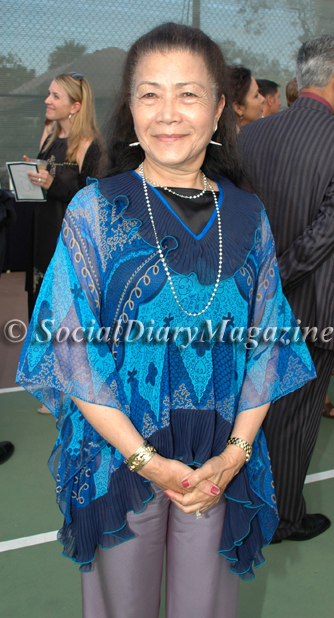 Claire Reiss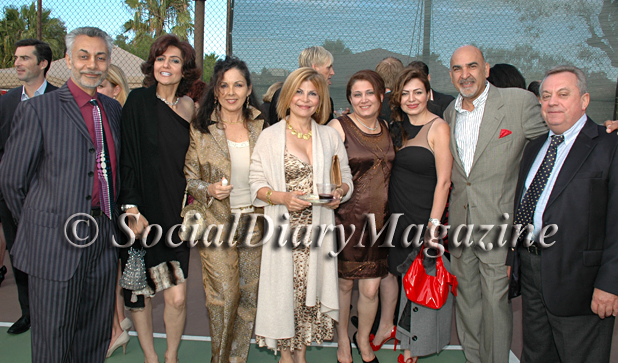 The Pourteymour Family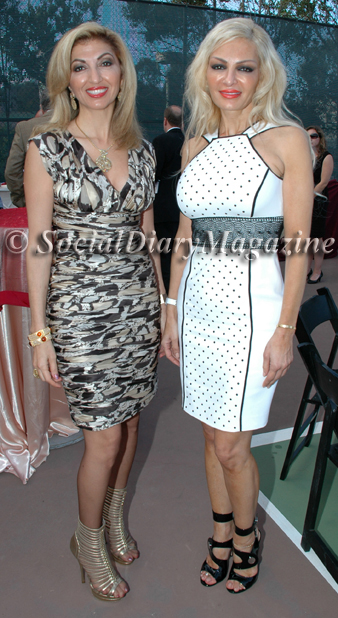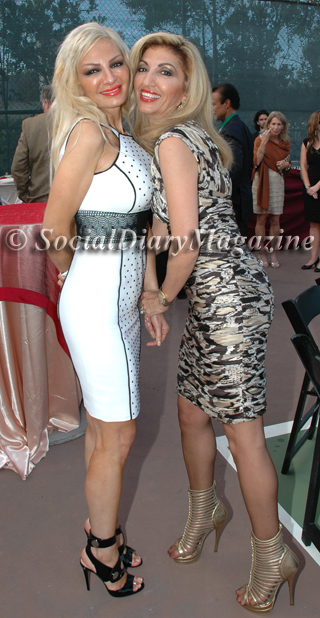 Above and Below, Abeer Hage with Randa Issac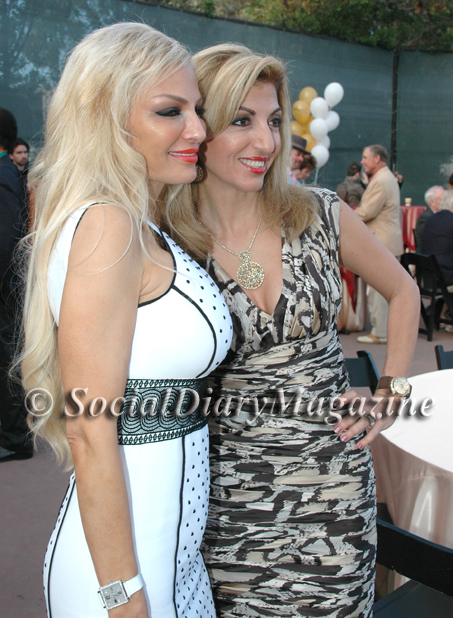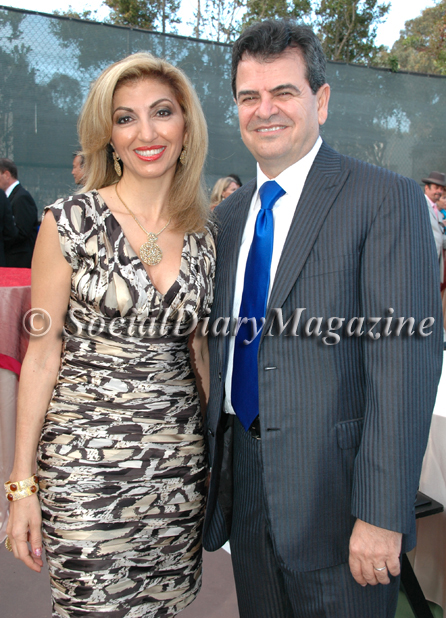 Abeer and George Hage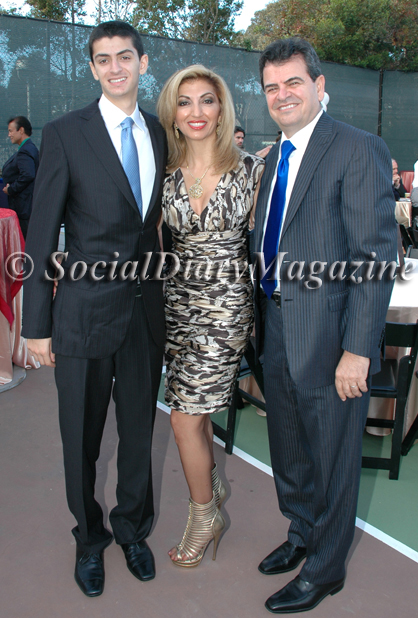 Above and Below, Chad Hage with his parents Abeer and George Hage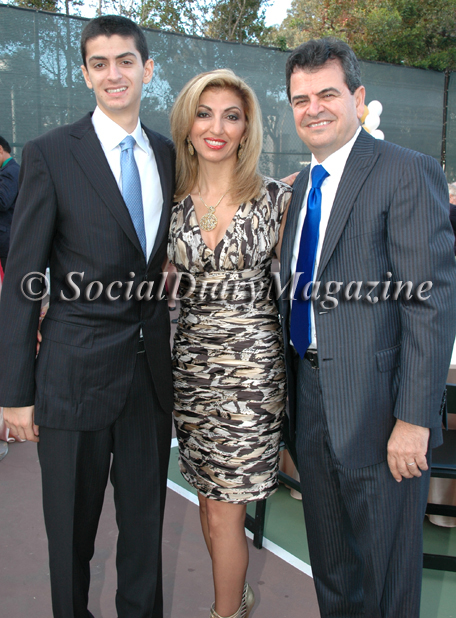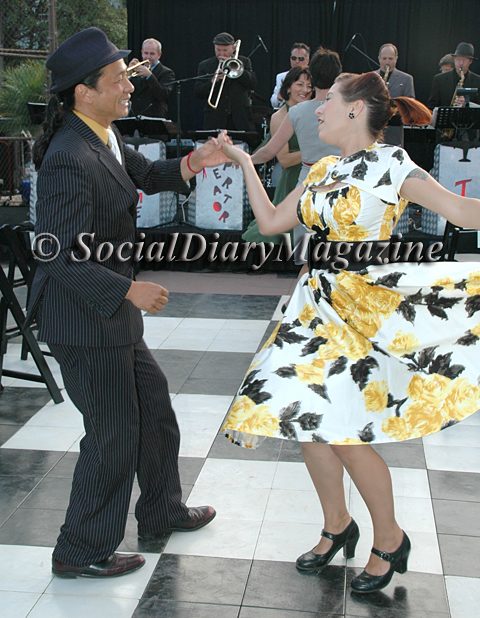 Swingin'!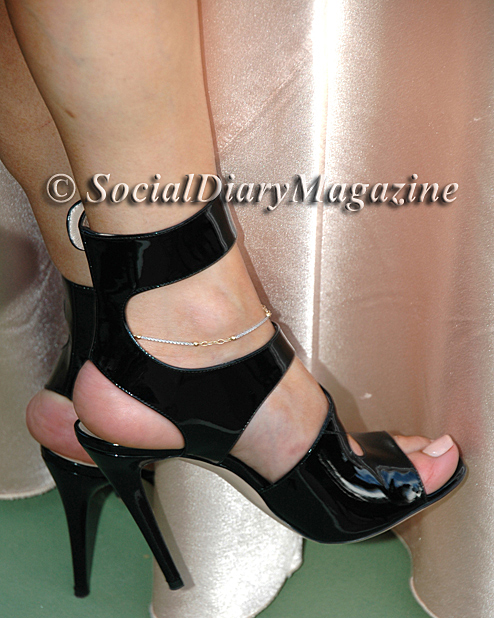 Gucci on Randa Isaac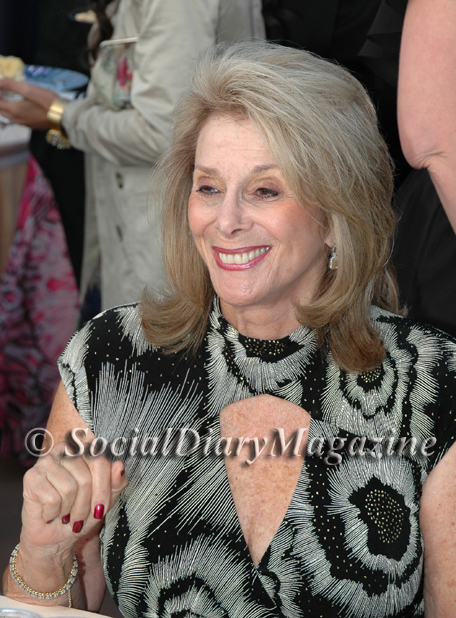 Maxine Gellens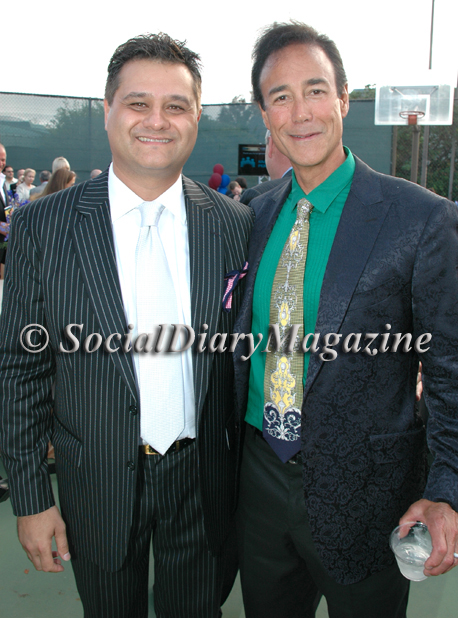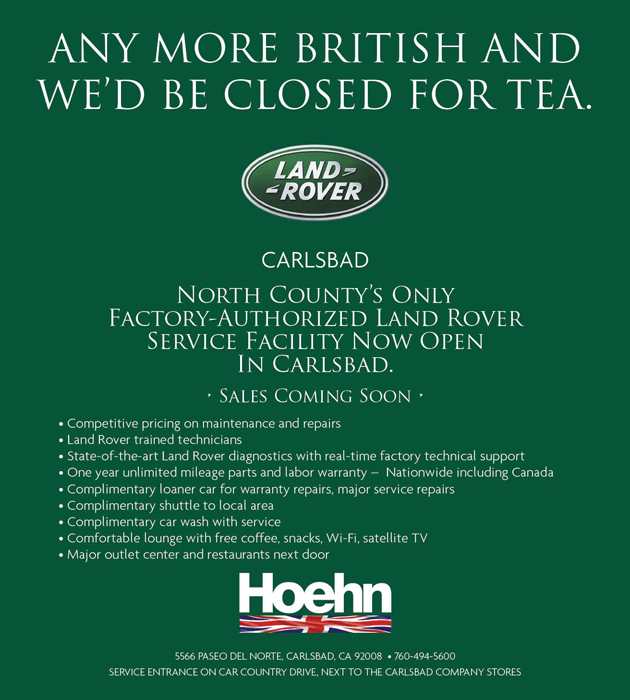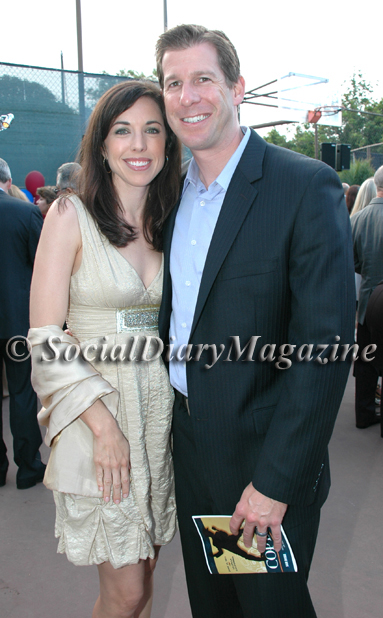 Above and Below, Nicole and D.A. Dan Link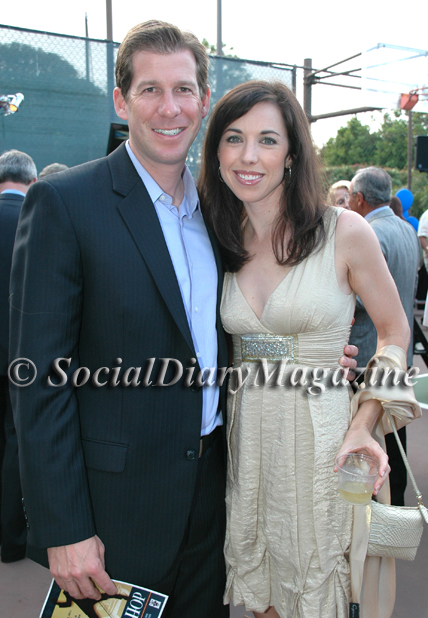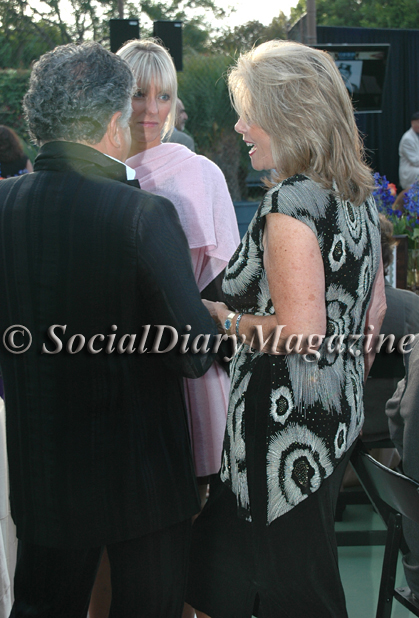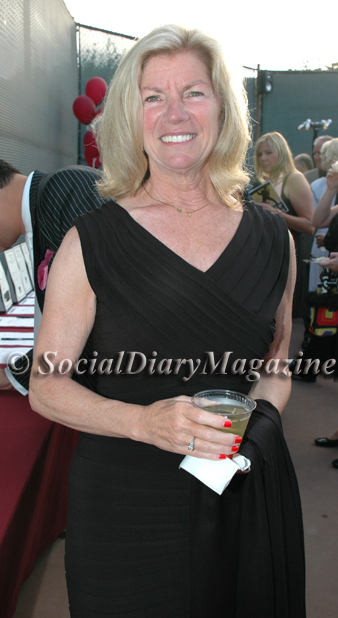 Above and Below, Gale O'Mara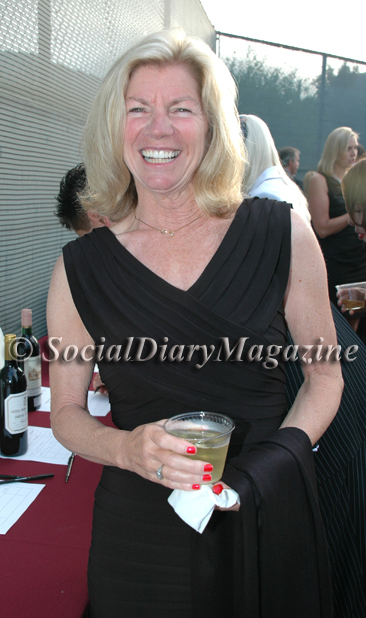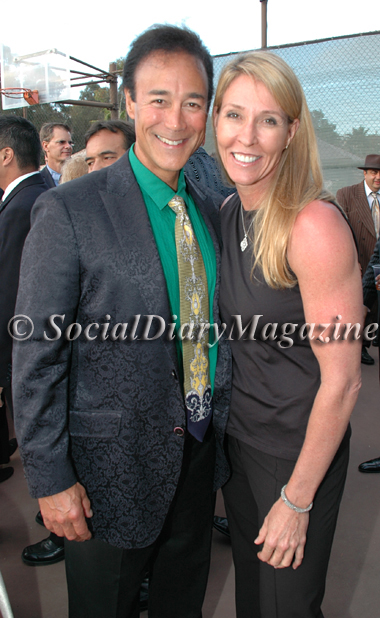 Scott Johnston with SDPD Captain Lori Luhnow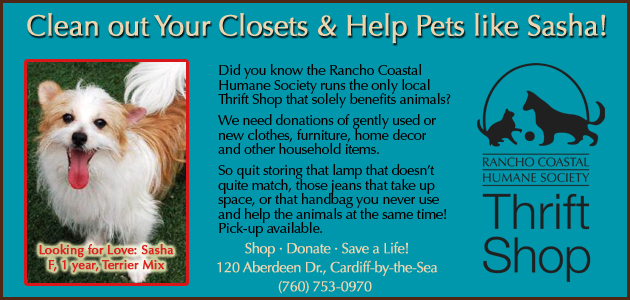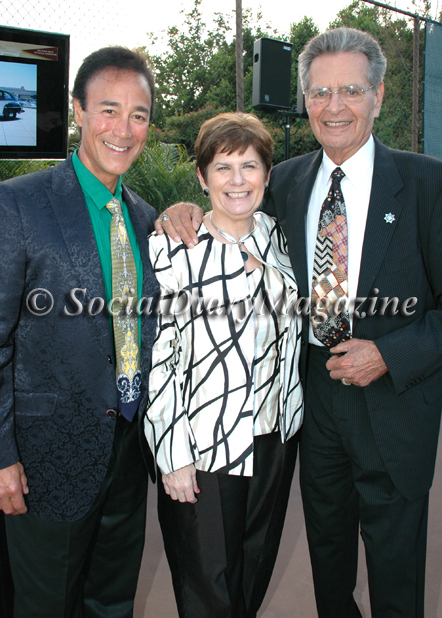 Scott Johnston with District Attorney Bonnie Dumanis and former Sheriff Bill Kolender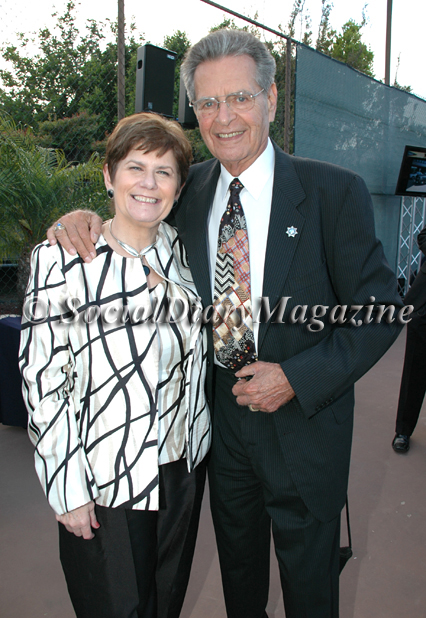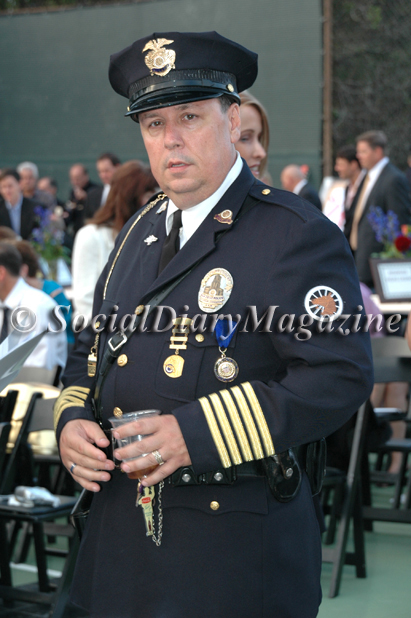 Steve Willard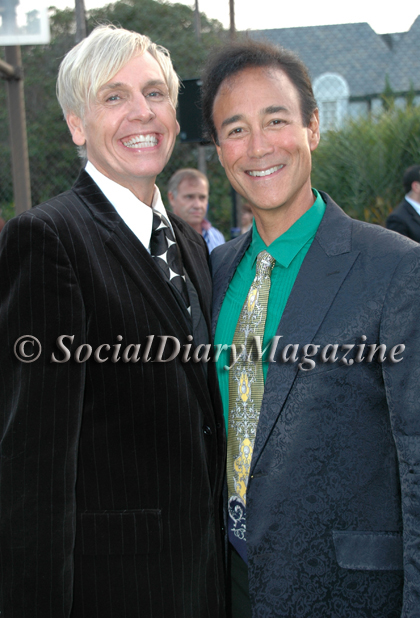 Leonard Simpson and Scott Johnston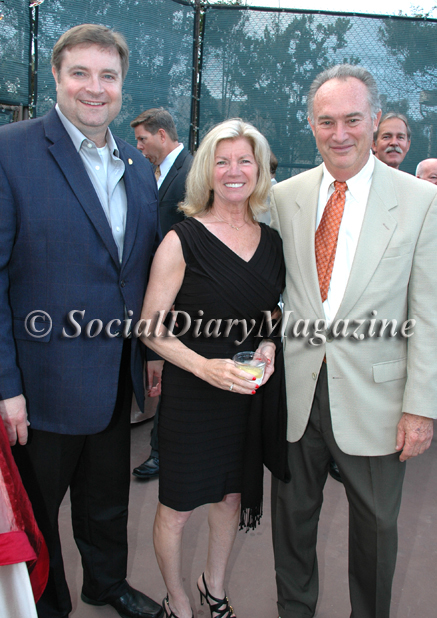 Gale and Scott O'Mara with Brian Marvel San Diego Police Officers Association President on left
And Below with Scott Johnston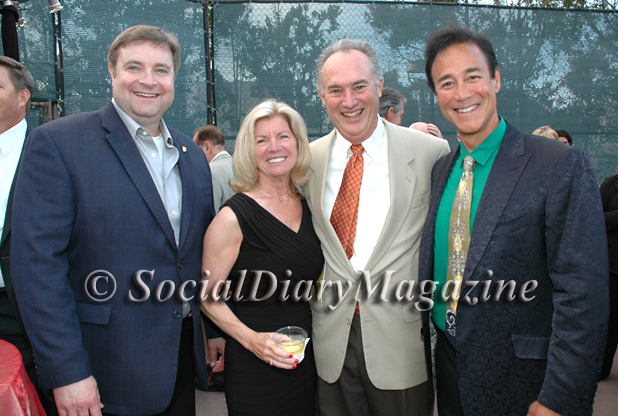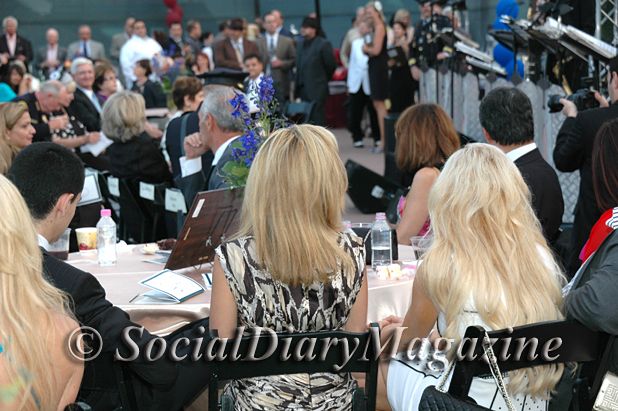 The Scene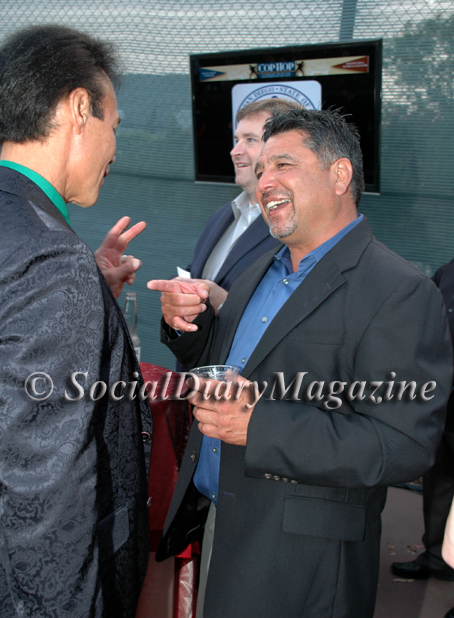 Above and Below, Ernie Susi with Scott Johnston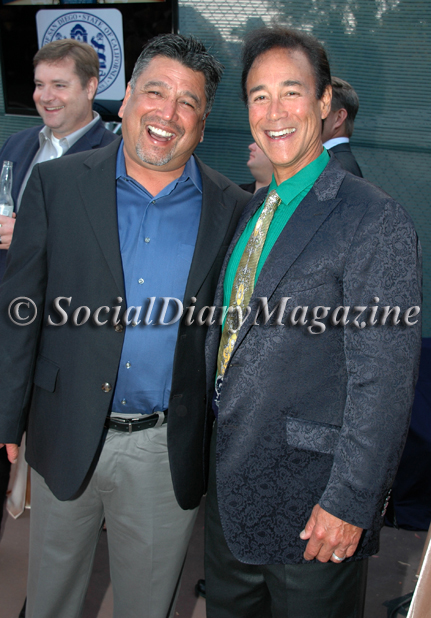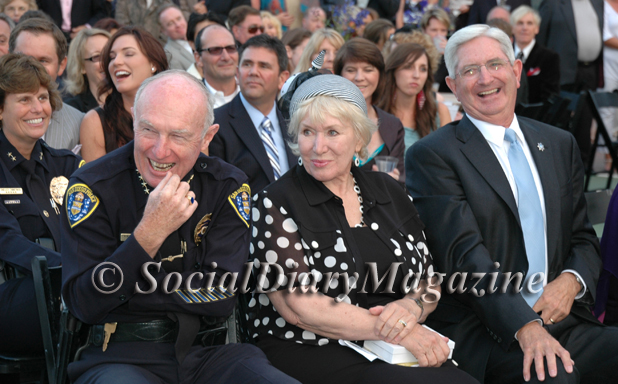 Chief William Lansdowne with his wife getting a chuckle out of the emcee, pictured here with Sheriff Bill Gore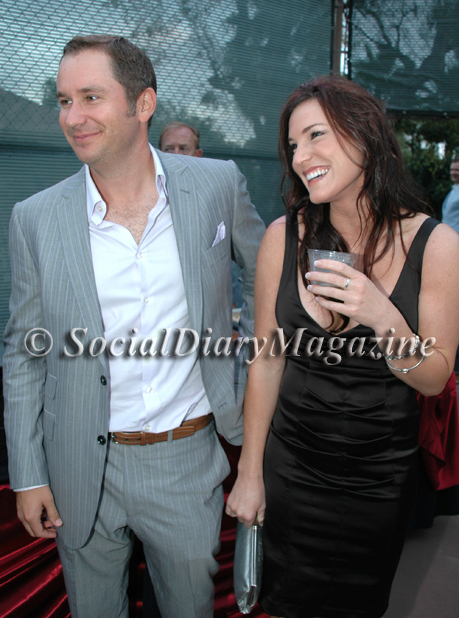 Spanos family and son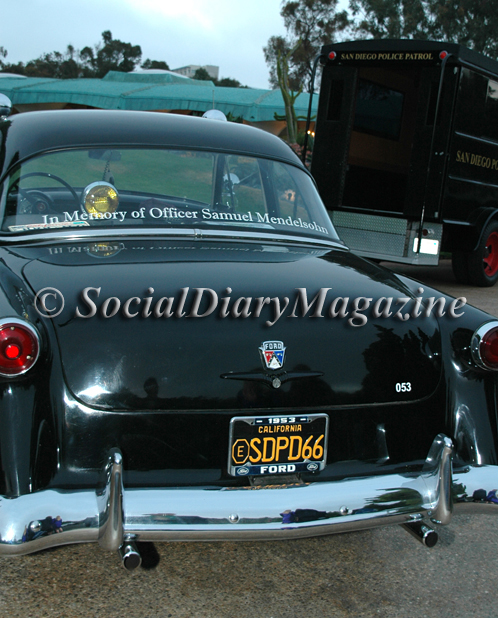 A cool car with 'In Memory of Officer Samuel Mendelsolm' sticker on the back window....
The Old Days ... when the SDPD loaded the 'bad guys' into the (1932) police paddy wagon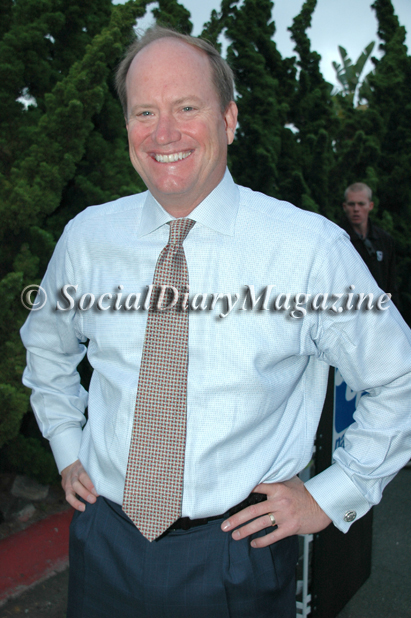 Craig Irving who donated a very large sum that night....
More Social Diary Event Coverage ..................HOME
reported and photographed by Margo Schwab
web technical support by Scott Johnston
Please join us for fun informative updates on Twitter and Facebook

The Town Gossip
Seriously the Best in wardrobe service provided by Margaret's Cleaners...
click for great tips....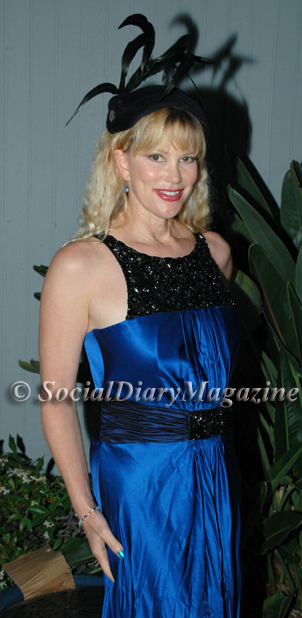 Social Diary Magazine's Margo Schwab dressed in Marc Bouwer, a vintage 40's hat / fascinator, and Pamela Pogue Juelerie jewelry for the Cop Hop fun!
& what to wear.....
Dita Von Teese, the one and only coming to MCASD this September.......get your tickets now!!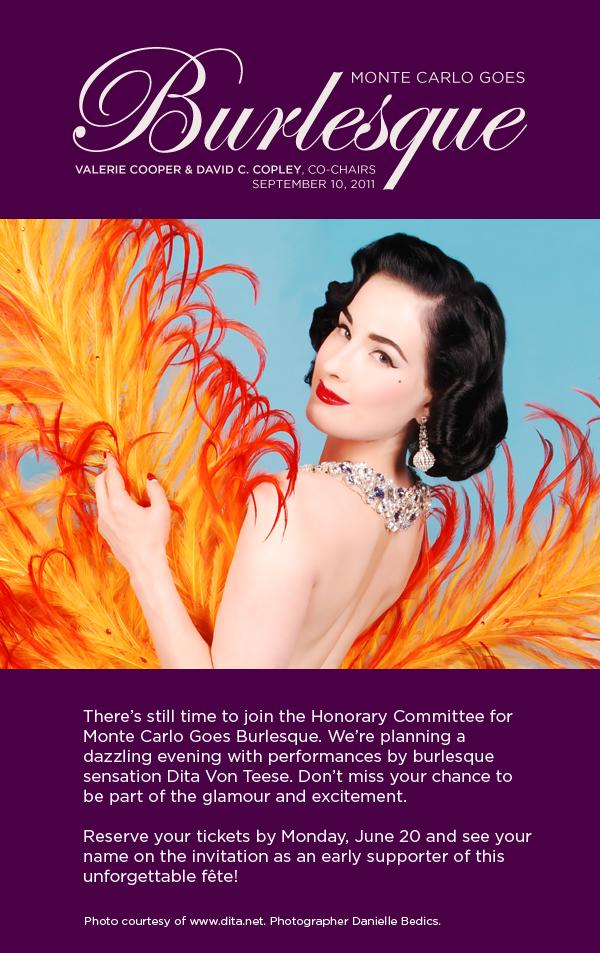 Email Commentary to be added
email TheSocialDiary.com
* Margo Schwab, MBA, more formally known as Margaret E. Schwab, has produced, written, interviewed and photographed for various media organizations since 1989. Schwab attended Holton Arms School, La Jolla Country Day School and La Jolla High School. Schwab has a B.A. from Scripps College, spent a business internship with S.A.I.C., Science Applications International Corporation, and earned a Masters of Business degree, M.B.A., from the University of San Diego by way of Claremont Graduate School . Schwab additionally took college courses from Harvard University, and Syracuse University. Schwab volunteers for numerous charity organizations. She also continues to support animal organizations and the prevention of people and animal abuse. Schwab is the editor and co-owner of The Social Diary.
Margo Schwab and Scott Johnston of The Social Diary Magazine are pleased to announce a partnerships with the San Diego Humane Society and SD METRO Magazine. They have also partnered with Country Friends and the San Diego American Heart Association and the Arthritis Foundation.
Margo Schwab and Scott Johnston are both members of the La Jolla Beach & Tennis Club (Margo Schwab since 1974) and both are now members of the University Club and its worldwide ClubCorp Compass Society. Margo Schwab and Scott Johnston are Police Press credentialed by the Chief of Police, William Lansdowne.
San Diego's The Social Diary would like to say a special thank you to our advertisers.
Eclat Catering by Athanasia Ampelas - Home Delivery Availabe Too
Hoehn Motors Land Rover
Lizz Russell Couture Designed Gowns and Purses
Diana Cavagnaro's Designer Millinery
Jordan's Art Couture
San Diego Center for Children - March 12th. 2011 Gala
Designer Millinery by Diana Cavagnaro
Juelerie by Pamela Pogue
The Museum of Contemporary Art San Diego
Giuseppe Restaurants and Fine Catering
The University Club Atop Symphony Towers and ClubCorp
Leslie Newman Clark - La Jolla Acupuncture
Maggie B fashion and style in Rancho Santa Fe Plaza
Papalulu's Restaurant and Catering in La Jolla Shores
Nancy's Nails on Pearl Street in La Jolla
H. Moradi Fine Jewelers on Prospect Street in La Jolla, now 2 locations!
San Diego Opera
WineSellar & Brasserie - featuring the Gary Parker Wine Club
Cafe Milano on Pearl Street La Jolla
Extreme Pizza in La Jolla
Neptunic Sharksuits
The Animal Hospital of La Jolla
Eugene Ladopoulos of Mistra Estates Olive Oil
Warning ** photos, video and writing on this site are the
2011 copyright, all rights reserved, of The Social Diary LLC and its subsidiaries including San Diego Diario Sociales - Su Conexión Con la Sociedad, no reproduction of any part or parts is allowed without written permission by Social Diary Magazine