The New Children's Museum Hosts Fashionable Nordstrom's Show
Downtown's New Children's Museum hosted a fashionable fundraiser February 24th, 2009.
The evening started with guests, that's very well dressed guests, enjoying cocktails and appetizers whilst perusing racks of the Spring's top designers. This fashion event is an annual must do produced by Nordstrom.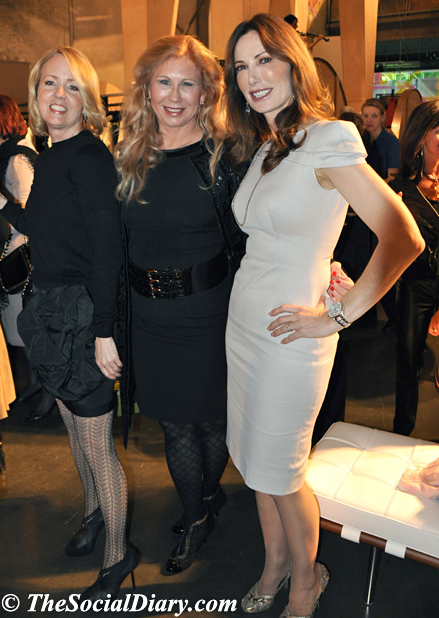 Sheryl White with Colette Royston and Valerie Cooper
Among the stylish mix there was Joan Jacobs, Iris Strauss, Elaine Murphy, Mary Drake, Susie Spanos, Patsy and David Marino, Rex and Steve Romande, Natalie and Alex Scoma, Vicki Eddy, Andrea Naversen, Kathryn Stephens, and Lydia McNeil.
More there included Sheryl White in Prada sweater and chic Oscar de la Renta skirt with a floral detail, Valerie Cooper in a dress by Victoria Beckham, Colette Carson Royston understated dress and beautiful 'booties' by Chanel, and Patsy Marino in a nicely embellished Pamela Roland dress and Temperly jacket.
Waters Fine Catering provided the tasty cuisine. There were tray-passed hors d'oeuvres and a plethora of fashion-lite items including Compressed Loch Duart Salmon with Black Mustard, Lemon Crème Frâiche, and Golden Trout Caviar, a 'stewarded salad station, and Lobster Pirogi with Sunchoke Sauce. Executive Chef Andrew Spurgin and his team put together all the culinary magic.
Then it was time for the show and it did not disappoint. Slim stilettoed models showcased Donna Karan, Missoni, stellar platformed stilettos and edgy designs by Versace, Dries Van Noten, Jason Wu, Dolce & Gabbbana, the magical draping of Michael Kors, the oh so simple and French Lanvin, and the finale, the timelessly elegant designs of Oscar de la Renta. He is definitely a San Diego favorite among the who's who sorts.
Then it was time to shop. There were a number of personal shoppers there helping clients including Nordstrom's Nancy Clark.
So does Executive Chef Andrew Spurgin. Dessert service included a selection of Cara Cara Orange Mini bundt Cakes zested with Meyer Lemon Glaze, and hand crafted Marshmallows of Cherry Blossom, Lemon Verbena and Strawberry Basil. But it was the popsicles that were the hit. Assorted Organic Seasonal Fruit with flavors like Lavender Lemonade, Key Lime and Mexican Chocolate were raved about. Lena Evans loved them so much she wrote about the popsicles on Facebook!
But the evening's underlying purpose was about the cause and the mission of the museum. To offer visual arts and unstructured play for children. As their website address says, think, play and create!
Please enjoy the photos.
Be advised strictly no downloading of photos. Please email purchase requests
David and Miriam Smotrich both in Yigal Azrouel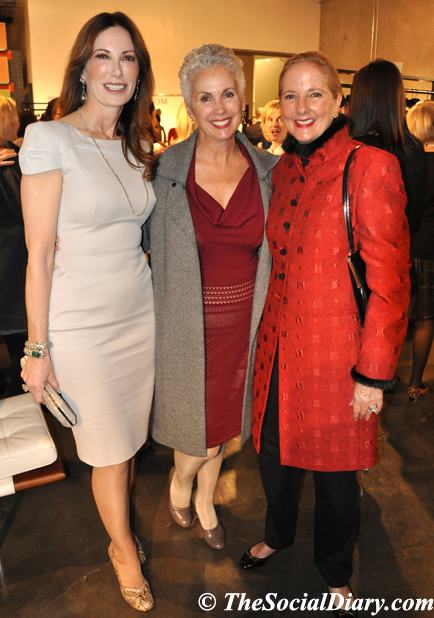 Valerie Cooper with Mary Drake and Suzan Black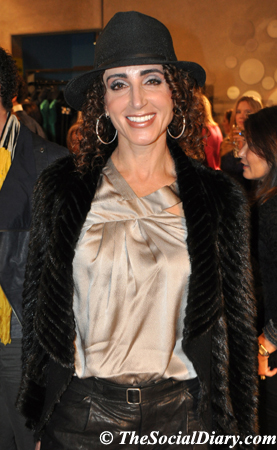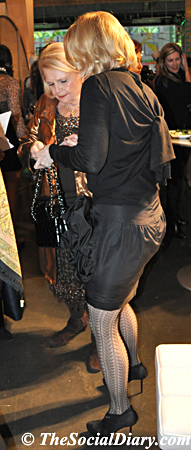 Miriam Smotrich ** Joan Jacobs and Sheryl White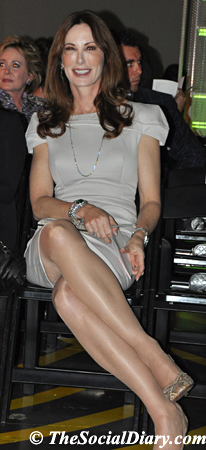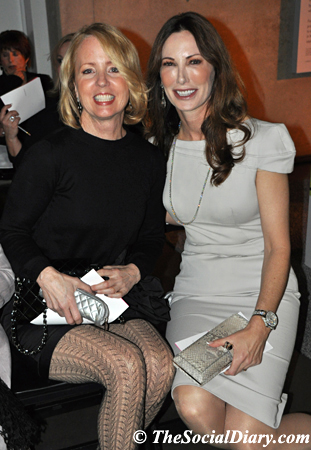 Valerie Cooper front row ** Sheryl White and Valerie Cooper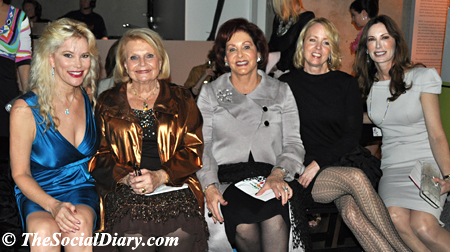 Margo Schwab with Joan Jacobs, Iris Strauss, Sheryl White and Valerie Cooper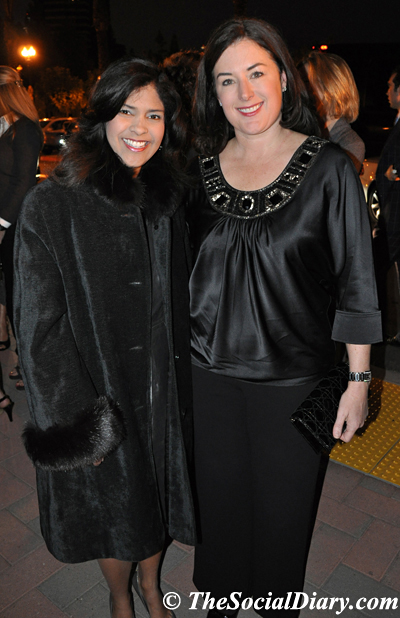 Lisette Farrell and Olivia Farrell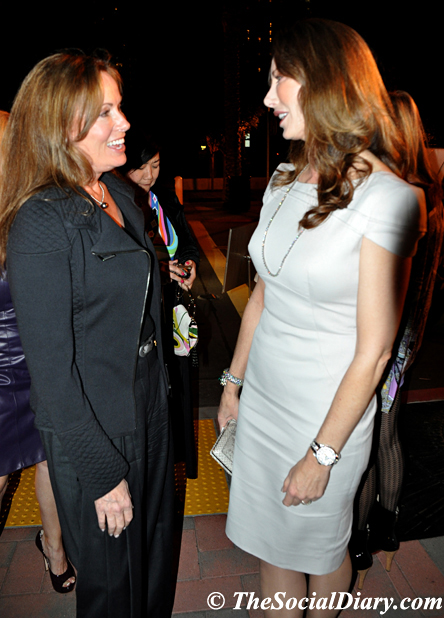 Charna Sugar with Valerie Cooper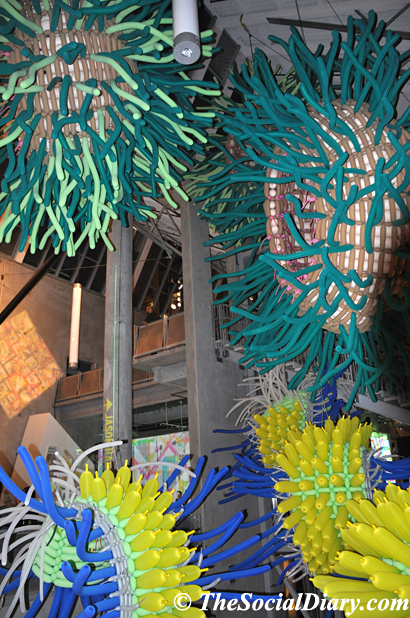 The Vibrant Balloon Art in the Atrium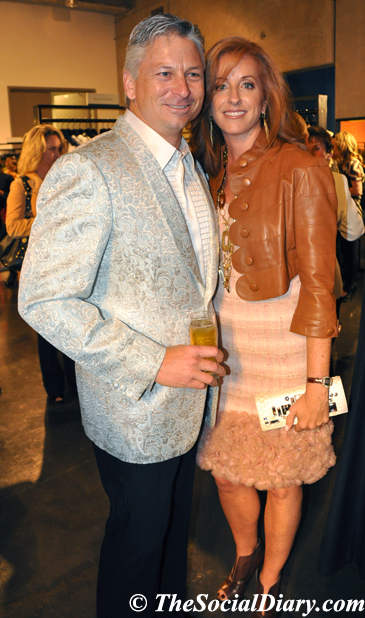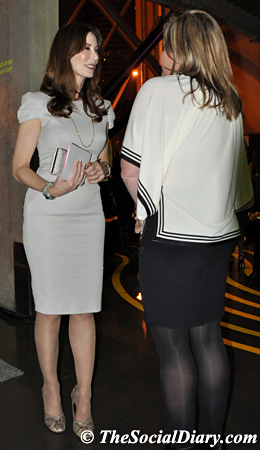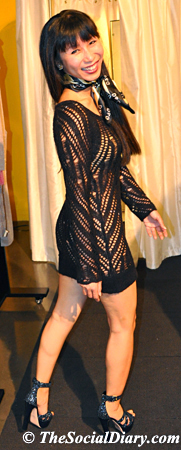 Valerie Cooper ** Trying on stilettos in style!
David and Patsy Marino ** Blair Harris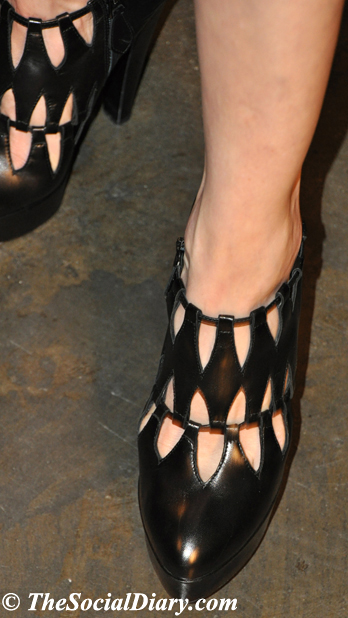 Miriam Smotrich's shoes!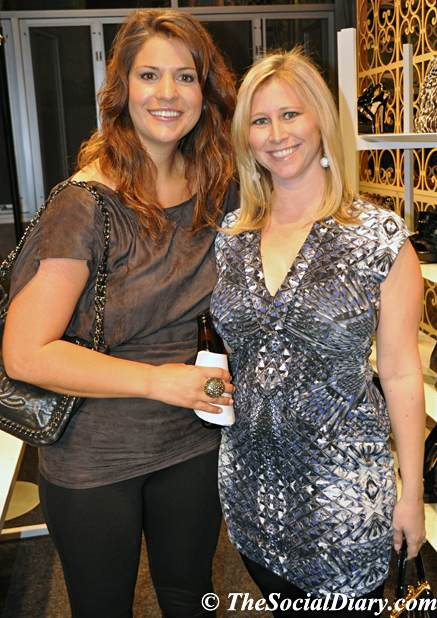 Natalie Scoma on the right with a friend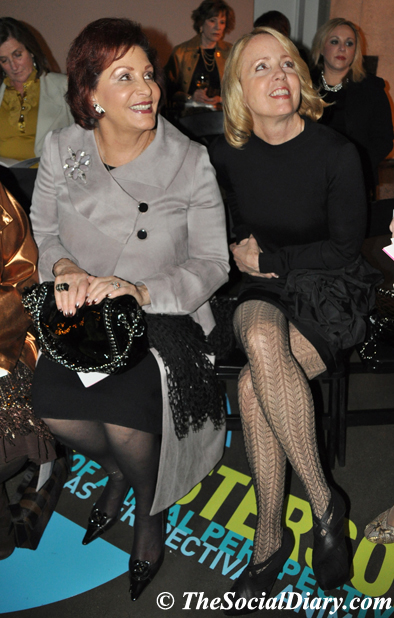 Iris Strauss with Sheryl White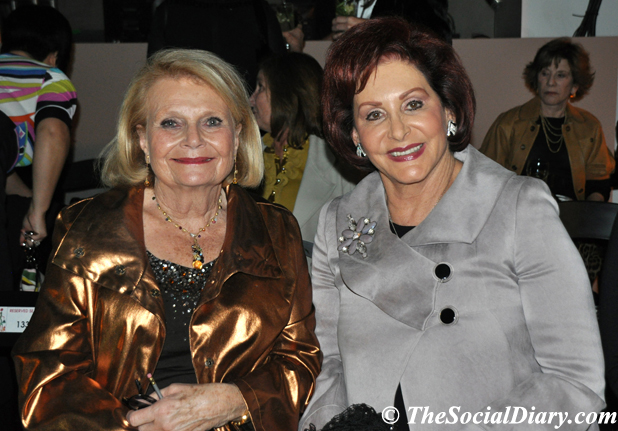 Joan Jacobs with Iris Strauss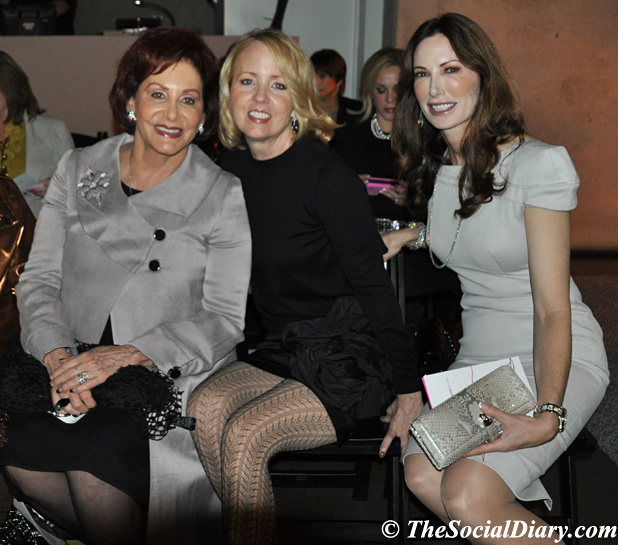 Iris Strauss with Sheryl White and Valerie Cooper
advertisement
The Nordstrom's Fashion Show!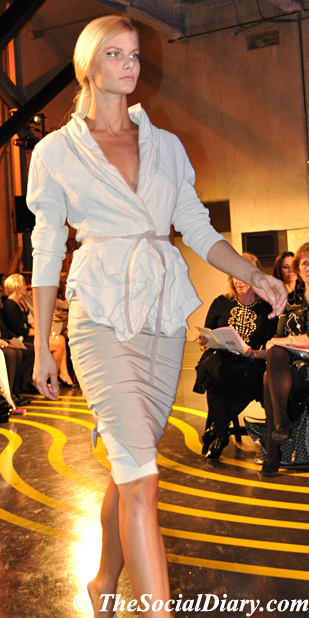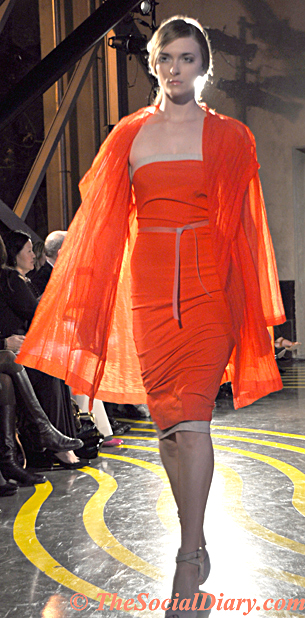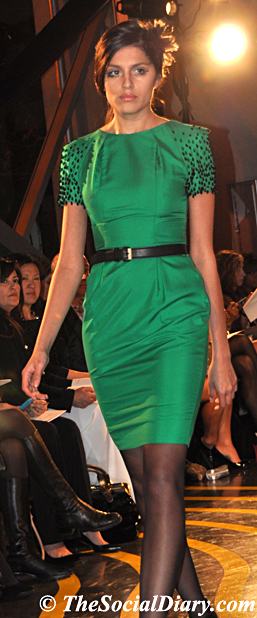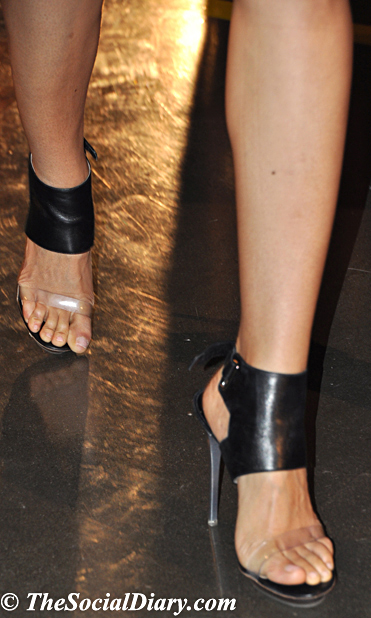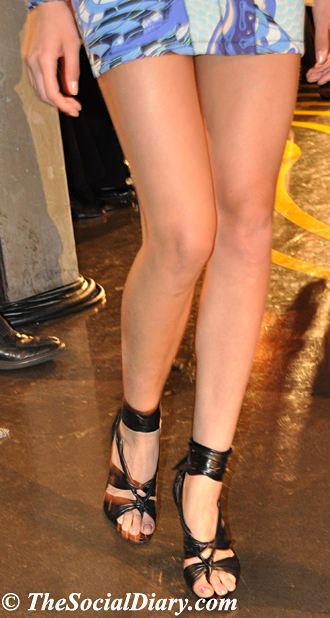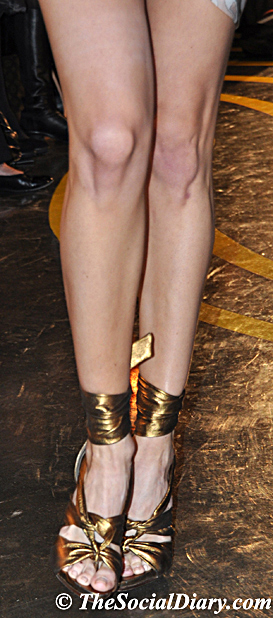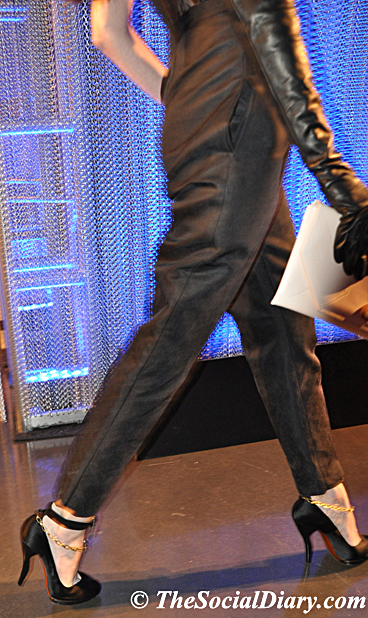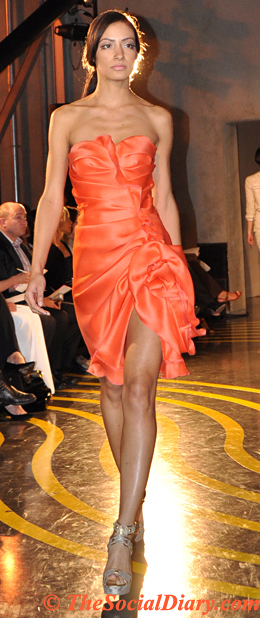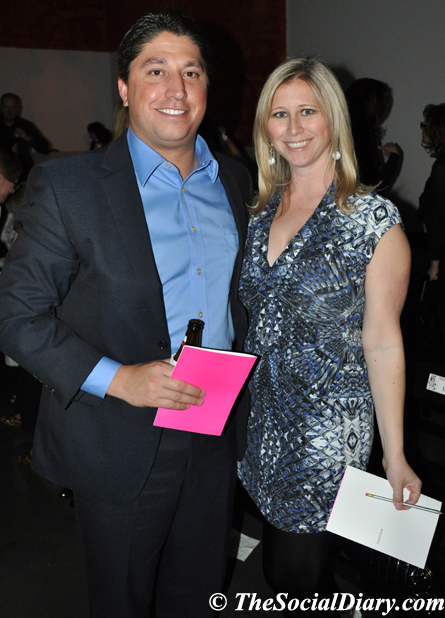 Alex and Natalie Scoma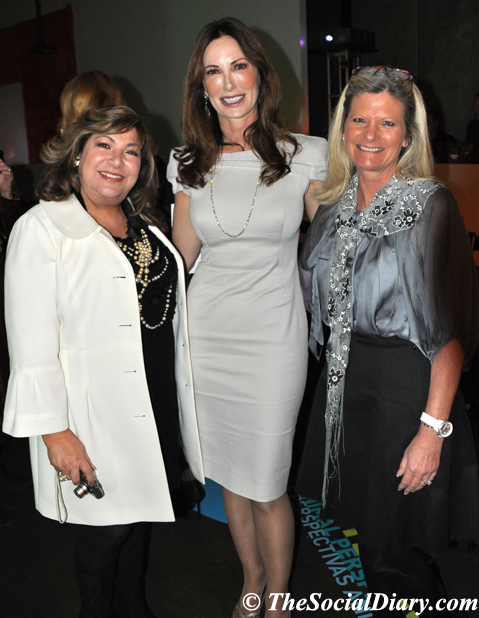 May Zawaideh with Valerie Cooper and Cheryl Smith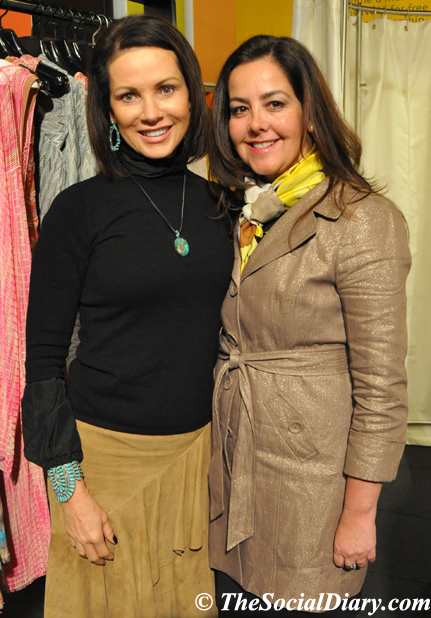 Terri Kelly with Lydia McNeil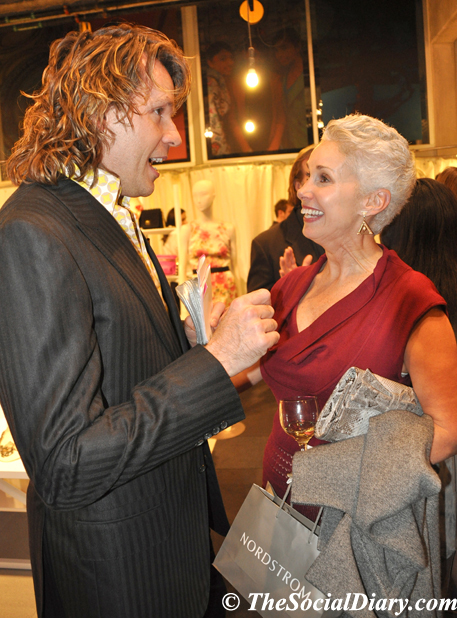 Rex Romande with Mary Drake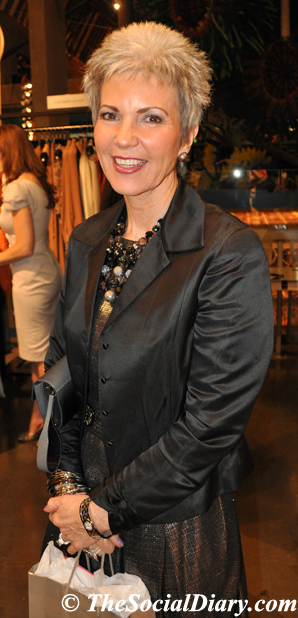 Jeanne Lucia ** Blair Harris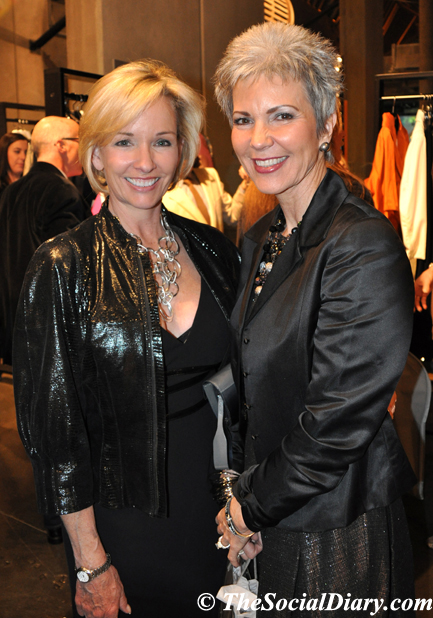 Andrea Naversen with Jeanne Lucia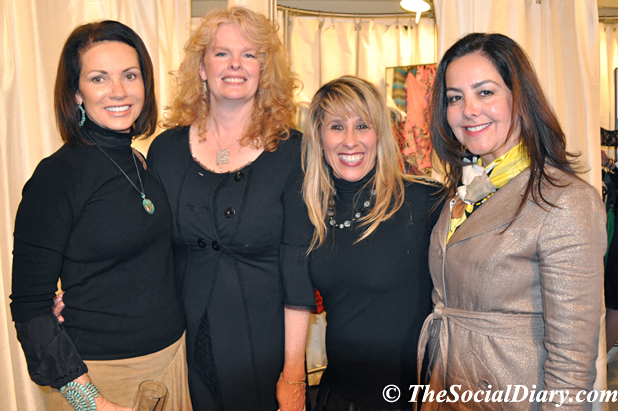 Terri Kelly with Kathryn Stephens, Denise Vila and Lydia McNeil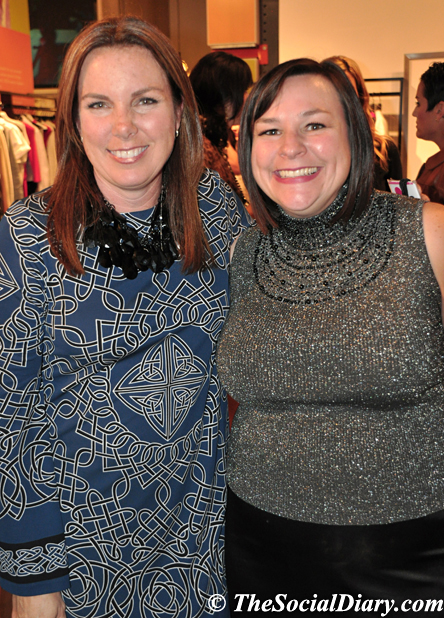 Elaine Murphy with Karen Coutts
To learn more about the New Children's Museum, please visit
reported by Margo Schwab
photoshopped by Scott Johnston
The Buzz
Kima is thrilled to be helping the Arthritis Foundation because people and pets get arthritis. Besides, walks are FUN!
For as little as $10, you can join the fun too!
p.s. - Kima will be hosting a cocktail party for her team members....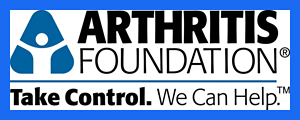 Join Kima's Team!
Kathryn Murphy
Katherine Schwab
Anonymous
Jennifer Greenfield
Honorary Coach Rachel Greenfield
and Kima's Mommie & Daddy did!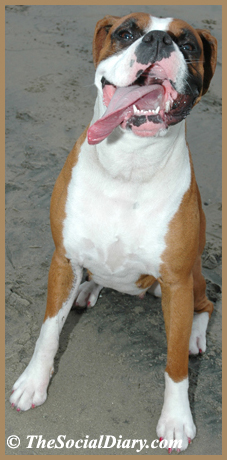 'The Social Diary is a delight to partner with!
- They have been a supporter of the Arthritis Foundation since 2005 and have been instrumental in helping our organization grow.... As a result of their contributions to our organization, our 2009 Arthritis Walk event revenue increased by 50%!! I am very much looking forward to our continued partnership.'
- Andrea Muir, Development Director, Arthritis Foundation
And ......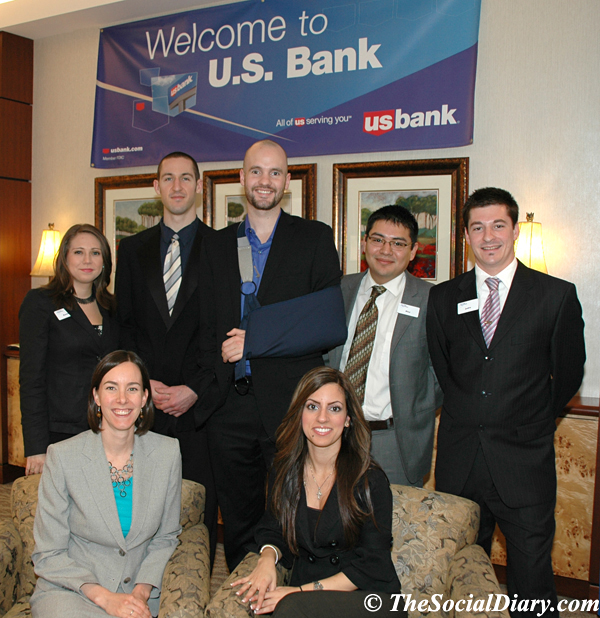 San Diego's The Social Diary would like to thank the wonderful team at U.S. Bank in La Jolla.
The Social Diary is proud to have been asked to display their business in their bank of choice, the U.S. Bank. We love the friendly professionalism, and we love their support of local businesses!
Thank you!!

____________________________________________________________
Photoshopping and Photography Services
Photos on this website available if it is of you
available by The Social Diary
~ 619-384-7333
email TheSocialDiary.com
_______________________________________________________________
Email Commentary to be added
You are such a terrific Photographer Extraordinaire
You make everyone appear absolutely terrific, no matter the subject. Here's to you and your great works!! - Elaine Evans
Thank you for taking such a nice picture of Arthur and me and including it in your coverage of Joan and Larry's party. We very much enjoyed the opportunity to sit with you and Scott - Dr. Virginia Foster
* Margo Schwab, more formally known as Margaret E. Schwab, has produced, written, interviewed and photographed for various media organizations since 1989. Schwab attended Holton Arms School, La Jolla Country Day School and La Jolla High School. Schwab has a B.A. from Scripps College, spent a business internship with S.A.I.C., Science Applications International Corporation, and earned a Masters of Business degree, M.B.A., from the University of San Diego. Schwab additionally took college courses from Harvard University, and Syracuse University. Schwab volunteers for numerous charity organizations. She also continues to support animal organizations and the prevention of people and animal abuse. Schwab is the editor of The Social Diary.
Margo Schwab and Scott Johnston of The Social Diary are pleased to announce partnerships with the San Diego Humane Society & ASPCA.
San Diego's The Social Diary would like to say a special thank you to our advertisers.
Valerie and Harry Cooper supporting the San Diego Opera
Valerie and Harry Cooper supporting The Museum of Contemporary Art San Diego
Judith C. Harris, Blair Harris, and Robert Singer, MD supporting the
Dian Fossey Gorrilla Fund International
Sammy's Woodfired Pizza
Roppongi Restaurant and Sushi Bar
Mosaic Catering
La Jolla Beach & Tennis Club
La Jolla Shores Hotel
The Shores Restaurant
The Marine Room
Dr. Laurie Marker of The Cheetah Conservation Fund
H. Moradi Fine Jewelers on Prospect Street in La Jolla
Pamela Pogue of Juelerie
Kary Favish of the Worth Collection
Diana Cavagnaro of Designer Millinery
Jordan of Jordan Art Couture and Animal Fashions by Jordan
Lizz Russell of The Lizz Russell Collection
Gary Parker of WineSellar & Brasserie
Owner and Chef Pasquale of Cafe Milano
Kevin Smith of Extreme Pizza in La Jolla
Jeremiah Sullivan of Neptunic Sharksuits
Drs. Sue and John Morizi of The Animal Hospital of La Jolla
Eugene Ladopoulos of Mistra Estates Olive Oil
Warning ** photos, video and writing on this site are the
2010 copyright of The Social Diary LLC and its subsidiaries.
no reproduction of any part or parts is allowed without written permission by The Social Diary