~ The Social Diary ~
~~~~~~~~~~~~~~~~~~~~~~~~~~~~~~~~~~~~~~~~~~~~~~~~~~
'The New Four C's - Champagne, Cupids, Carats and a bit of Chanel = Valentine's at Virginia's
Glamorous guests were invited to Virginia Monday's La Jolla seaside home (designed by Henry Hester) February 12th, 2008 for 'Champagne and Valentine Fare.' Champagne corks popped bar side, whilst the Hyatt Regency La Jolla served up bite size sushi, mango quesadillas and other perfect fare for the afternoon's purpose. Virginia invited guests to celebrate each other 'woman to woman, heart to heart.' And they did.
A little added fun was provided by two psychics. Everyone came out from their session with a big smile!
Among those enjoying the fun were Jeanne Larson, Marie Olesen, Judy Corrente, Marie Burnett, Rusti Bartell, Maggie Watkins, Diane Clarke, Phyliss Parrish, Margo Schwab, Sook Hansen in Chanel, Jeanne Jones, Fran Golden, Geri Ann Warnke, Dixie Unruh, Carol Chang, Mac Canty, Marilyn Boesky, Diane Bell, Carol Sonstein, Nanette Martin in purple, Lael Kovtun, Susan Kazmarek, Joyce Glazer and Virginia's very cute dog Sam.
There were lots of sparkling carats worn, a good bit of Chanel and lots of champagne fun. The party was scheduled to go until 5 pm but didn't wind down until 7pm. It was just that fun!
For those on the way out, Virginia's dining room displayed a plethora of inviting Cupid inspired cookies.
Happy Valentine's to the woman that's all heart, Virginia Monday!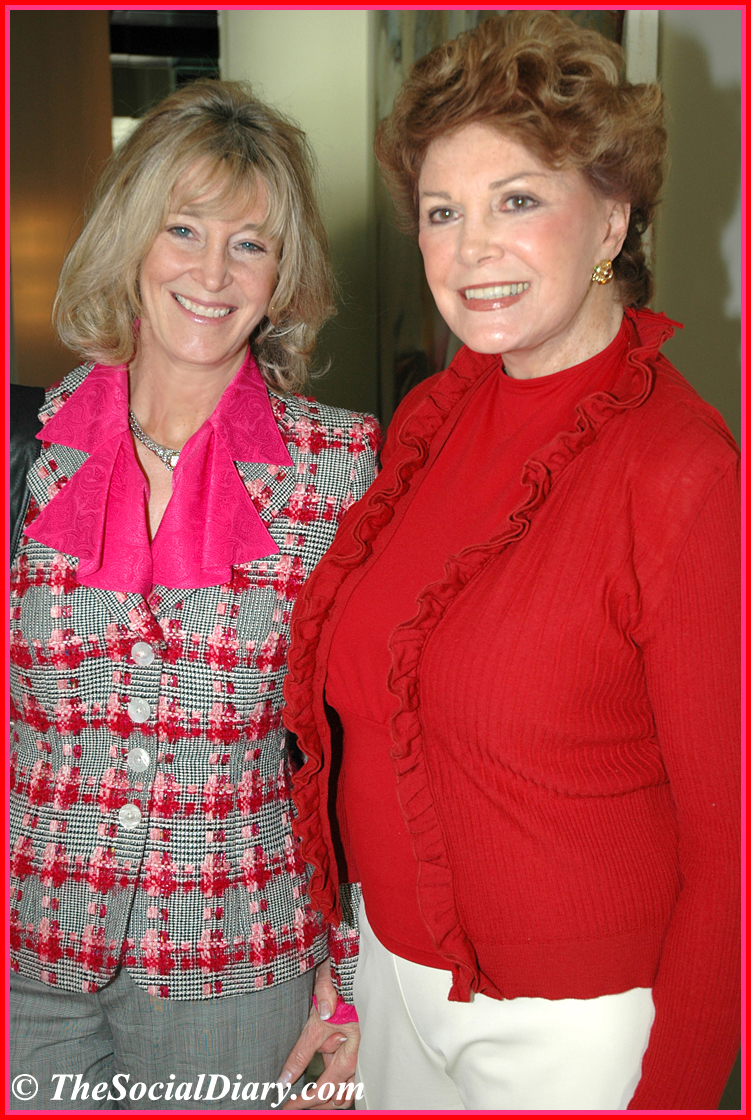 Diane Bell with Hostess with 'Cupid Mostest,' Virginia Monday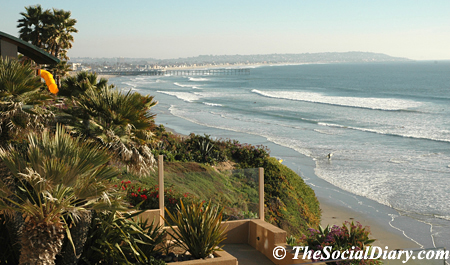 The View!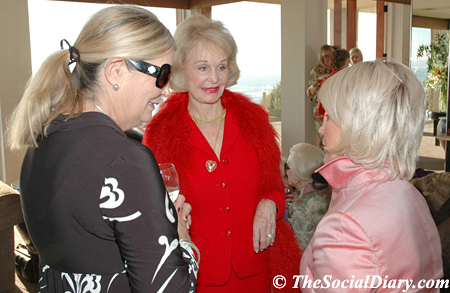 Mac Canty and Fran Golden
'Sam'
Marie Olesen ** Geri Ann Warnke with Joyce Glazer and Linda Katz ** Judy Corrente
Maggie Watkins ** Sook Hansen and Joyce Glazer ** Carol Chang
Sook Hansen ** Lael Kovtun ** Diane Bell and Diane Clarke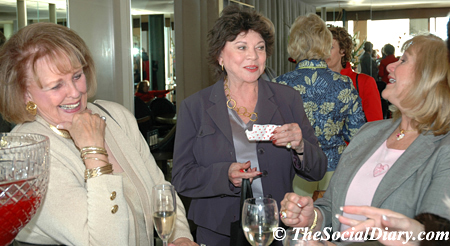 Suzie Moore with Jan McKusick and Jeanne Larsen
Marie Burnett and Rusti Bartell
Phyliss Parrish ** Sook Hansen with Susan Kazmarek-Biddick and Virginia Monday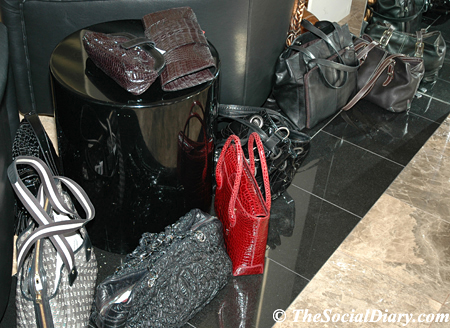 The Purses!!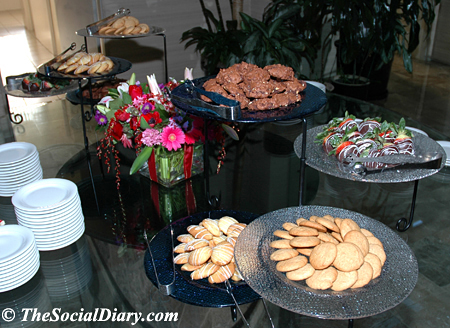 The wickedly perfect bite sized desserts by Hyatt Regency La Jolla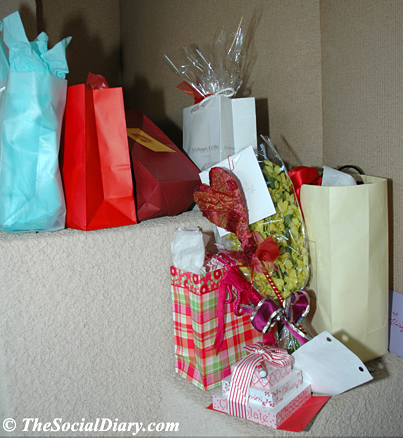 The first part of the Cupid Gifts for Hostest nonpareil, Virginia Monday
reported by Margo Schwab
* Margo Schwab, formally known as Margaret E. Schwab, has produced, written, interviewed and photographed for various media organizations since 1989. Schwab attended Holton Arms School, La Jolla Country Day School and La Jolla High School. Schwab has a B.A. from Scripps College, spenta a business internship with S.A.I.C., Science Applications International Corporation, and earned a Masters of Business degree, M.B.A., from the University of San Diego. Schwab volunteers for numerous charity organizations. She also continues to lobby for water safety and for family violence mitigation. Schwab is the editor of The Social Diary. Margo is currently writing a book based on La Jolla.
Warning ** photos, video and writing on this site are the
copyright of The Social Diary, San Diego Social Diary
no reproduction of any part or parts is allowed without written permission by The Social Diary