Casa de Amparo Gala 'Crystal-izes' Funds and Future of Children
Over 300 guests came to the Fairbanks Country Club November 7th, 2009 for the Crystal Ball. The mission of the evening, not to just have fun, but to raise important funds for the Casa De Amparo's programs and services for child abuse treatment.
Honorees Judy and Lou Ferrero had this to say. "As parents and grandparents we feel blessed to be able to help the Casa Kids achieve the brighter future we wish for our own family…. Also a growing percentage of the Casa effort in recent years is for families and children of wounded warriors to whom we owe so much. The gala itself felt like a reunion of families and friends all of whom support organizations in this community who help so many, but yet found the additional time and resources to come out in record numbers to help us support the incredible work of Casa. To use a quote from the 'Nice Guys of San Diego,' the gala kept the 'fun in fundraising' while achieving our goals for the Casa Kids."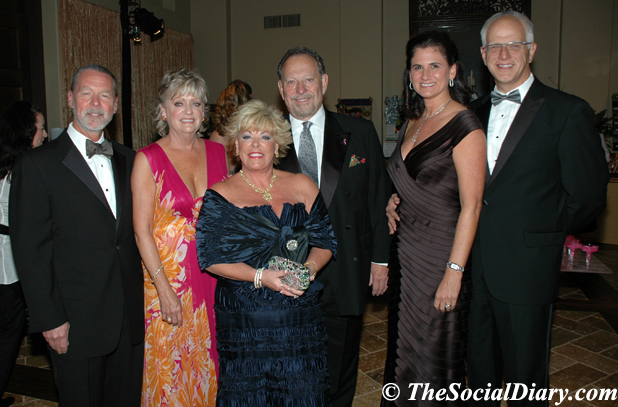 Duffy Key with his wife and Event Co-Chair Judy Keys, with Honorary Chairs Judy and Lou Ferrero, and Stuart Fearnly and his wife and Event Co-Chair Karen Kogut
Judy and Lou were applauded for their incredible support of children by many. Among those there were Co-Chairs Judy Keys and Karen Kogut, Valerie and Harry Cooper, Denise and Bertrand Hug of Mille Fleurs Restaurant, Gigi and Ed Cramer, Sharon Delphenich, she's the Executive Director at Casa de Amparo, JD Bols, Renee and Burhan Oral, Jan Reital, Maureen and Gary Sage, Diane Martin, Tiffany and Jim Mahoney, Sheryl and Harvey White, Ellen and Tim Zinn, Hannah and Eugene Step, they are big supporters of the Cardiovascular Center at UCSD too, and Patricia and Mike Hayward.
Patricia Hayward had this to say about the 11th annual event. "This year we had many returning and new members on the Crystal Ball Committee. We feel so rewarded when the hard work is culminated by a very special evening where people have fun, learn about the great work that Casa de Amparo does, and raise a lot of money for this wonderful cause. I have worked on the Crystal Ball Committee for several years and continue to be impressed by the generosity of our community."
Guests entering the lobby viewed a tempting raffle display. A pyramid of pink champagne glasses that could be bid on. One held a 1 carat diamond.
Guests first enjoyed a reception with silent auction shopping and some seriously delicious Jeffrey Strauss aka Pamplemousse Grille nibbles. Tiny Kobe Burgers with Truffle Cheese, Shu Mei with Porcini a la crème, Wonton Taco with Roasted Duck and Hoisin Sauce, and Korean Glazed Tempura Rock Shrimp.
Dinner was no disappointment too. Jeffrey served up an Acorn Squash with Cassoulette of Lobster, Shrimp, Scallops and Jumbo Lump Crab. There was a Filet of Beef too plus a dessert of Tri-color Mousse Gateau with Anglaise and Berries.
Whew.
More there included Linda and Jay DeGroot, Pam and Tom Doan, Diana Hoppe and Scott Escher, Lola and Walter Green, and Elaine and Mark Allyn.
After a money raising live auction, guests took it the evening up an energy notch dancing to the band Kicks.
All for a great cause, kids.
As one reporter from The Social Diary was overheard saying, "the welfare of our children predicts the future of our community."
Please enjoy the photos.
If you wish to purchase photos, please email your inquiry. No downloading of photos without express written permission by The Social Diary thank you.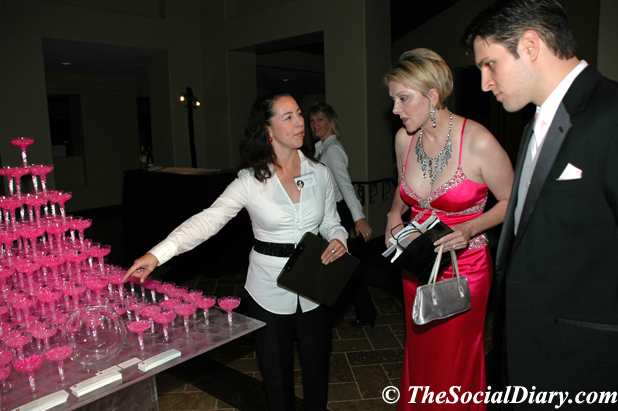 Renee Oral and Demir Oral checking out the Pink Champagne glasses... one had a diamond!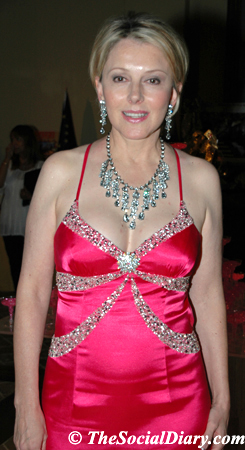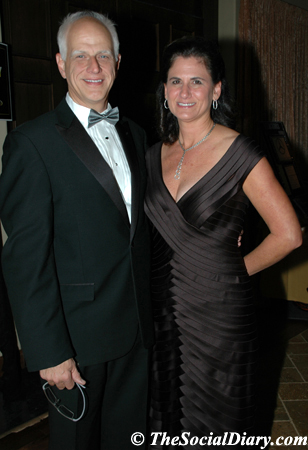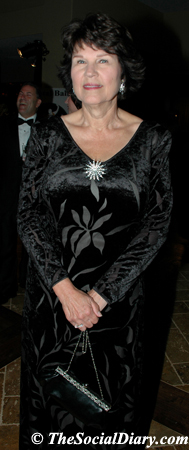 Renee Oral ** Stuart Fearnly and his wife Karen Kogut** Sharon Delphenic

Renee and Burhan Oral with Demir Oral ** Judy Ferrero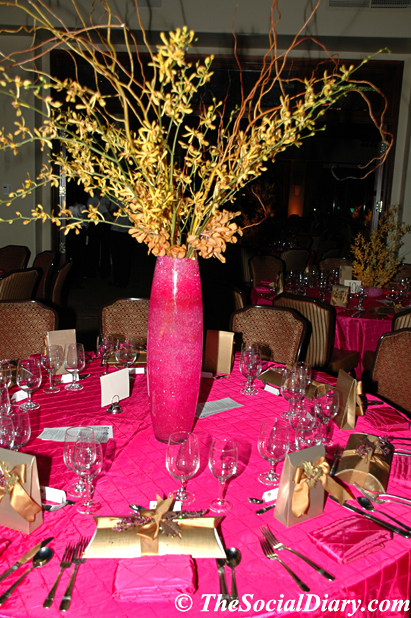 The Dining Table Setting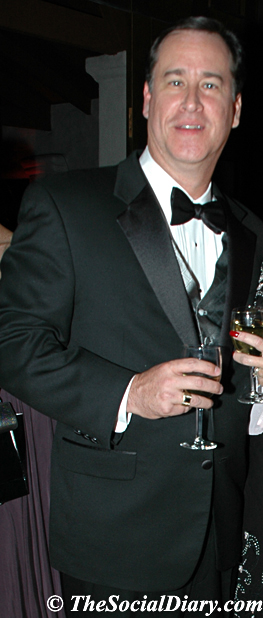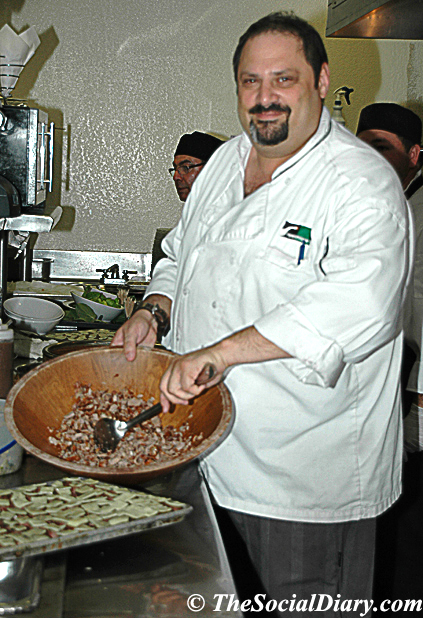 Chef Jeffrey Strauss of Pamplemousse Grille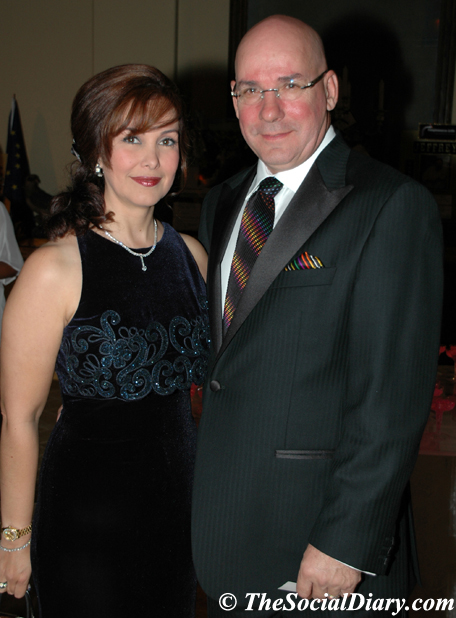 Sandra and Henny Denuijl ** Sandra Denuijl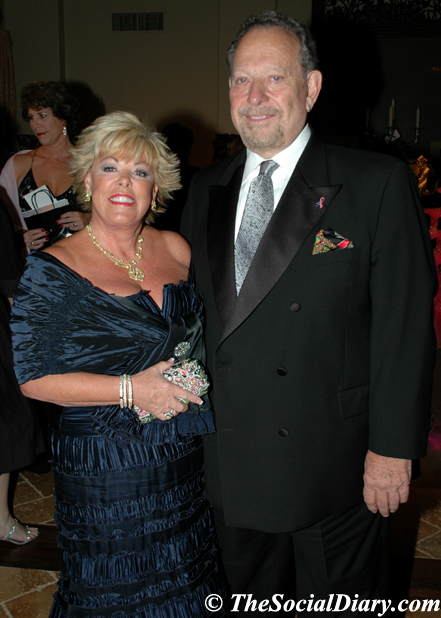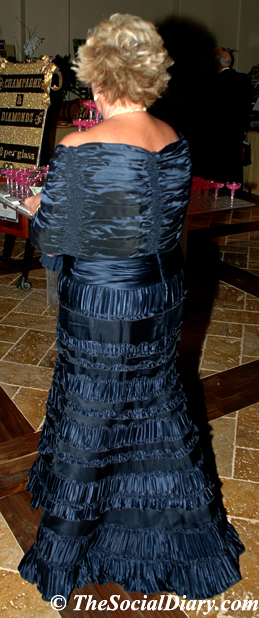 Judy and Lou Ferrero ** Judy Ferrero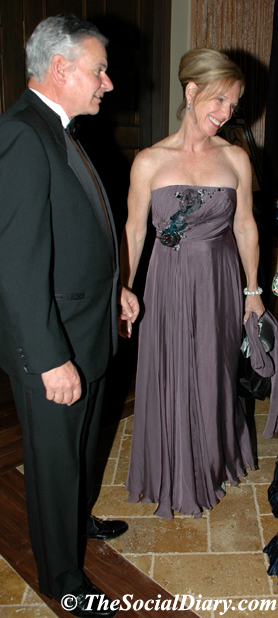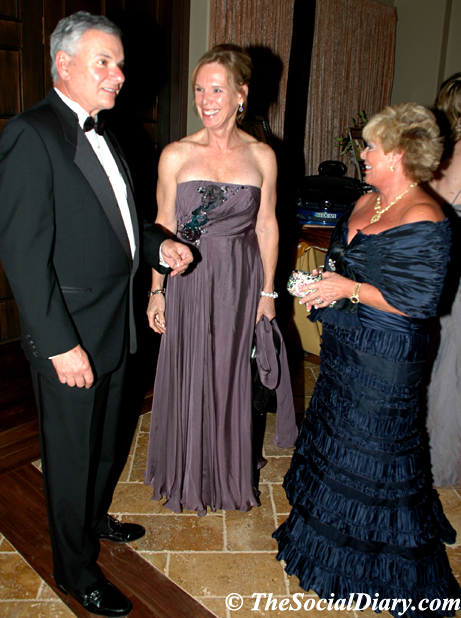 Patricia and Michael Hayward with Judy Ferrero

Renee Oral ** Judy Ferrero
To learn more about Casa de Amparo,
visit www.casadeamparo.org .
reported by Margo Schwab
The Buzz
Conrad Prebys was honored by the Nice Guys of San Diego recently. Great choice. Conrad has been a generous man to the Globe Theatre, the San Diego Zoo, and so many causes. Congratulations Conrad!
......................
Denise Hug and Jennifer Greenfield.....
two of San Diego's Best Dressed who will be featured November 13th for Scripps Mercy Hospital's 2nd Annual 'Dressed to the Nth Degree'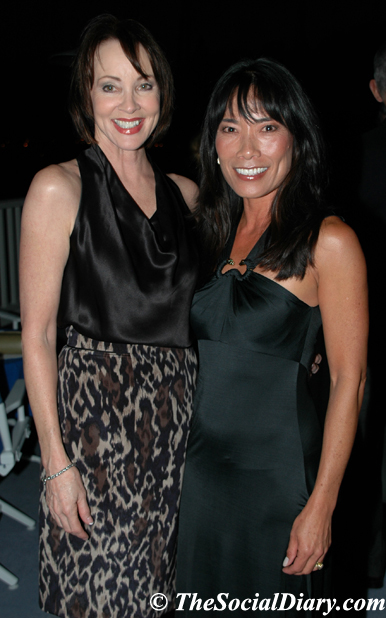 Leopard and Roberto Cavalli....terrrrrrrrrific!
event details below...
Blast from the Past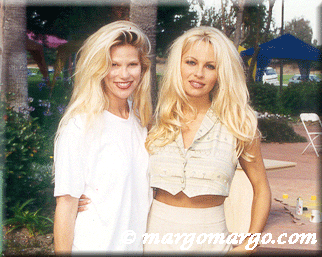 .... a very longtime ago on set with Pamela Anderson.... every time we see her up L.A. she looks just as great!
Upcoming Events
November 13th - Scripps Mercy Hospital will host its 2nd Annual 'Dressed to the Nth Degree' evening featuring San Diego's 10 best dressed women and 10 best dressed men as chosen by Leonard Simpson. Michael Neil will be the Honorary Chair. For details and tickets please visit:
http://www.scripps.org/events/an-evening-of-glitz-glamour-and-more

____________________________________________________________
Photoshopping and Photography Services
Photos on this website available if it is of you
available by The Social Diary
~ 619-384-7333
email TheSocialDiary.com
_______________________________________________________________
Email Commentary to be added
email editor@thesocialdiary.com
THANKS FOR YOUR INTEREST IN CASA AND THE GALA - Judy and Lou Ferrero
Wonderful story & pictures at sdnn.com and the Social Diary! Thank you so much!! - Donna Greenbush
* Margo Schwab, more formally known as Margaret E. Schwab, has produced, written, interviewed and photographed for various media organizations since 1989. Schwab attended Holton Arms School, La Jolla Country Day School and La Jolla High School. Schwab has a B.A. from Scripps College, spent a business internship with S.A.I.C., Science Applications International Corporation, and earned a Masters of Business degree, M.B.A., from the University of San Diego. Schwab additionally took college courses from Harvard University, and Syracuse University. Schwab volunteers for numerous charity organizations. She also continues to support animal organizations and the prevention of people and animal abuse. Schwab is the editor of The Social Diary.
Margo Schwab and Scott Johnston of the Social Diary are pleased to announce partnerships with the San Diego Humane Society, San Diego News Network and now, San Diego Home & Garden Magazine.
San Diego's The Social Diary would like to say a special thank you to our advertisers.
Valerie and Harry Cooper, Patrons of the San Diego Opera
Valerie and Harry Cooper, Patrons of The Museum of Contemporary Art San Diego
Judith C. Harris, Blair Harris, and Robert Singer, MD supporting the
Dian Fossey Gorrilla Fund International
Dr. Laurie Marker of The Cheetah Conservation Fund
H. Moradi Jewelers on Prospect Street in La Jolla
Pat O'Connor of Fashion Careers College
Pamela Pogue of Juelerie
Kary Favish of the Worth Collection
Diana Cavagnaro of Designer Millinery
Jordan of Jordan Art Couture
Lizz Russell of The Lizz Russell Collection
Gary Parker of WineSellar & Brasserie
Chef and Owner Pasquale of Cafe Milano
Alex Gonzalez of Mercedes Benz of San Diego
Kevin Smith of Extreme Pizza in La Jolla
Jeremiah Sullivan of Neptunic Sharksuits
Drs. Sue and John Morizi of The Animal Hospital of La Jolla
Jemima Garcia Dutra of Dutra Designs
Eugene Ladopoulos of Mistra Estates Olive Oil
Warning ** photos, video and writing on this site are the
2009 copyright of The Social Diary LLC and its subsidiaries.
no reproduction of any part or parts is allowed without written permission by The Social Diary