Candlelight Ball's Ruby Jubilee Celebrating 80 Years!

The 80th Anniversary of the Candlelight Ball benefiting Scripps Memorial Hospital La Jolla was celebrated December 5 at the Grand Del Mar. The theme was the Ruby Jubilee Candlelight Ball.
Although it could have been themed 'Everything's Coming Up Roses!'
430 black tie attired guests entered through a 52 foot red carpet pathway bordered with roses in every shade of pink. Oh, and there were a few sprinklings of red roses, orchids and tulips too! There was tulle draping overhead and chalices of more roses and topiaries spaced along the borders.
The flowers, as always, were by Kathy Wright & Co.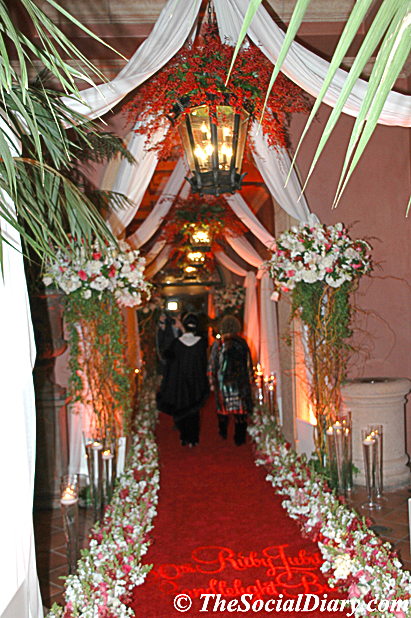 The Candlelight Ball Red Carpet Entry
More magnificent rose and orchid displays were displayed along the pathway to the reception. All in all, beautiful backdrops for one of San Diego's most elegant balls.
And there were more rose moments to come but we will get back to that.
Among the patrons there toasting Scripps Hospitals' excellent healthcare systems were Faye Wilson (the Ruby Jubilee Benefactor), Claire Reiss, Julie and Dale Yahnke, Devon and James Frager, Dottie Mae and Patrick Haggerty, Rosie and Dr. Patrick Haggerty, Eve and Gary Fybel (he's the chief executive of the Scripps Memorial Hospital La Jolla), Carol and Dr. Harold Shively, Papa Doug Manchester, Natasha Reiss and Eric Johnson, Ruth and Paul Jacobowitz (Ruth is an authority on healthcare), Jennifer and Mike Carroll, Sarita and Dr. Brent Eastmen, Susan Kazmarek-Biddick and Craig Biddick, and Cathleen and Dr. Colin Haggerty.
Cathleen wore a jaw dropping gown by Ranjanna Khan with a bit of a beautifully daring backside.
After cocktails, conversation and live music at the reception, guests proceeded to the Grand Ballroom for special welcoming announcements by Scripps Health president and chief executive officer Chris Van Gorder and Scripps Helath Foundation senior director of development Pamela Whitcomb.
There were more announcements to come.
"One of the high points was the unveiling of the Betty Knight Scripps Rose. What a fantastic tribute to such a fantastic lady!" said Dr. Colin Haggerty.
Deserved too. The Betty Knight Scripps Rose was created especially in honor of Mrs. Scripps, a celebration of her ongoing commitment and support of Scripps La Jolla. Support that has been tremendous to the tune of generous millions donated to Scripps over the years. Mrs. Scripps joins the prestigious company of a few other very notables with roses named for them, including Queen Elizabeth, Nancy Reagan, Barbara Bush and Diana, the Princess of Wales.
Fyi, Scripps is just one of many beneficiaries nationwide of Betty Knight Scripps and the Edward W. and Betty Knight Scripps Foundation. She was also the General Chairman for this event.
Dinner followed with a Fennel and Arugula Salad with crab and orange, followed by a Slow Roasted Tenderloin of Beef with Truffle Cauliflower Puree, and haricot Verts with Thumbelina Carrots. All drizzled with a Red Wine Reduction.
Dancing to the Bob Hardwick Sound continued the evening. A Ruby Jubilee dessert of French Valrhona Chocolate Cake layered with Ganache and Mandarin White Chocolate Mousse sweetened the night.
This was a 'Night of Knights' as it was announced to guests that because of them, and a very generous donation by Betty Knight Scripps, $2 million was raised for lifesaving care.
What a great gift and blessing for this holiday season!
Please enjoy the photos.
If you wish to purchase photos, please email your inquiry. No downloading of photos without express written permission by The Social Diary thank you.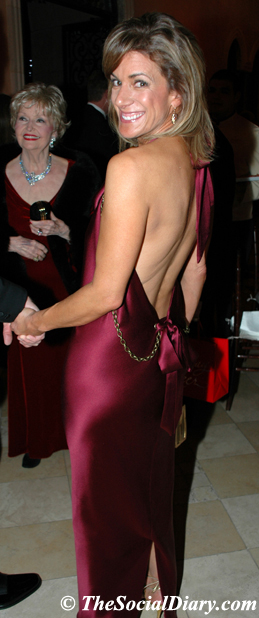 Jan Bowden in one of Ginger Roger's former dresses ** Cathleen Haggerty in Ranjana Khan, with Dottie Haggerty in the background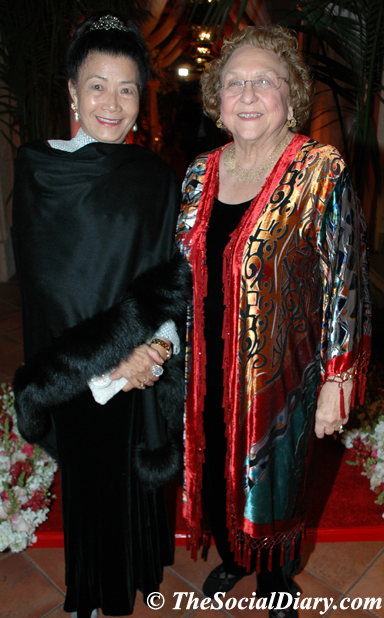 Claire Reiss with Faye Wilson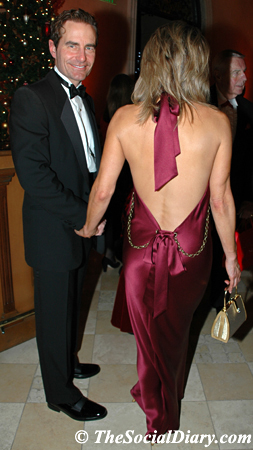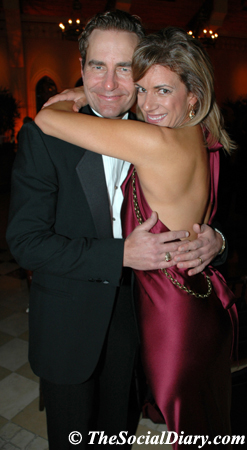 Dr. Colin and Cathleen Haggerty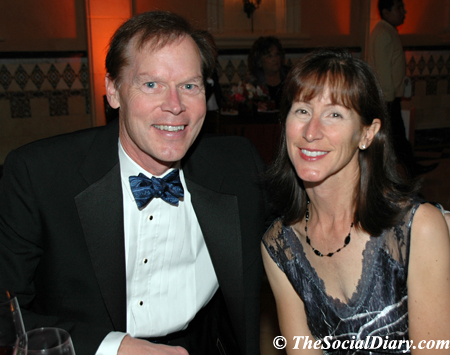 Steve and Kimberly Carlson
Tom and Karen Gammiere with James Bowers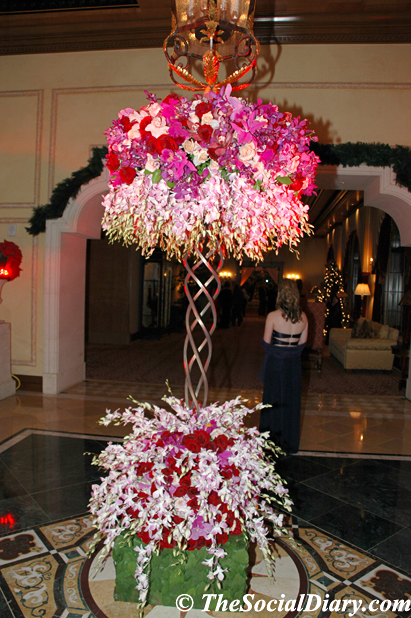 More Floral Displays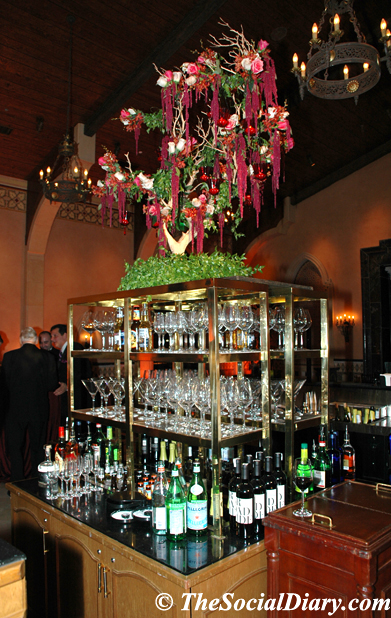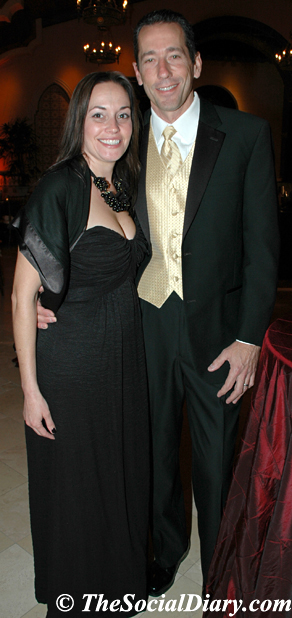 Faith and Dan Dumke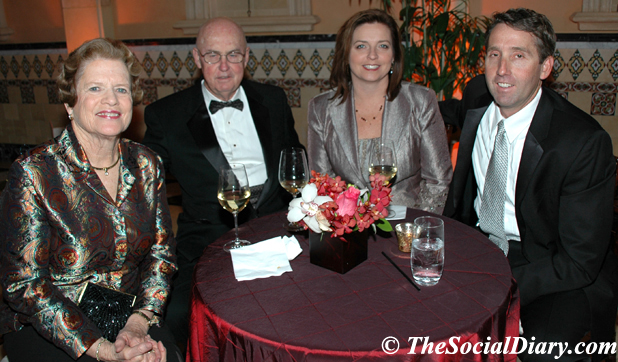 Carol and Dr. Harold Shively with Christina and Eric Brown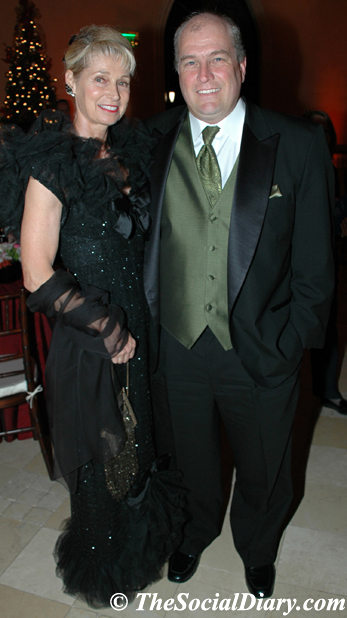 Chelsea Carone ** Jan Bowden in Ginger Roger's dress with John Stepheson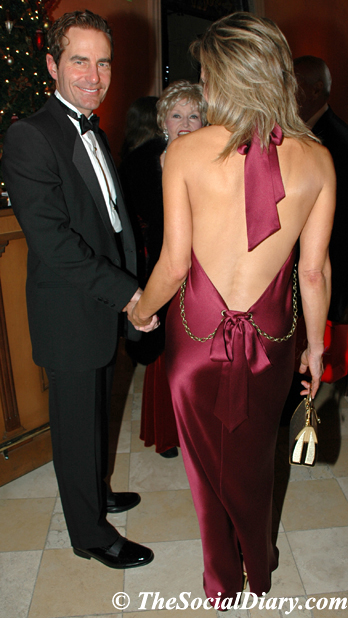 Dr. Colin Haggerty and Cathleen Haggerty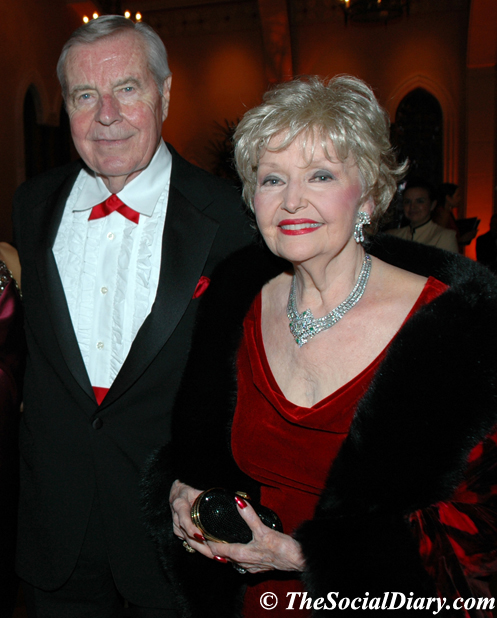 Pat and Dottie Haggerty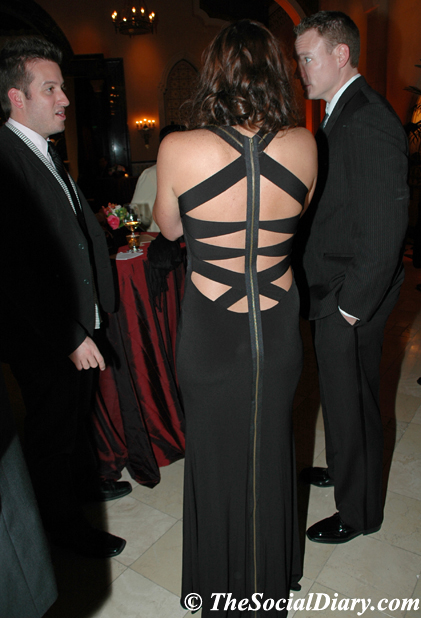 Christopher Rowtlett and Sarah Dacus ** Sarah Dacus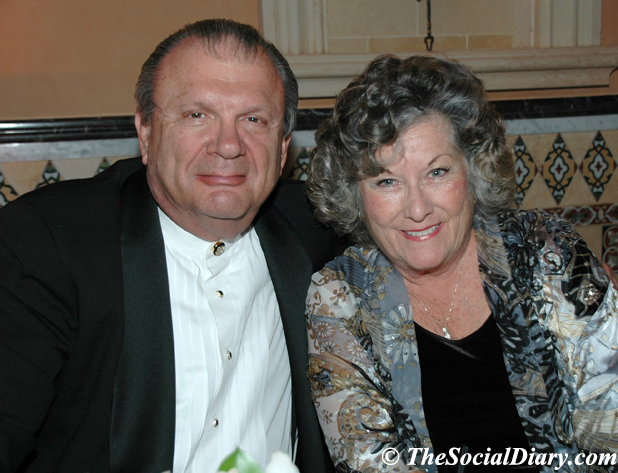 Barbara and Anthony Pamieri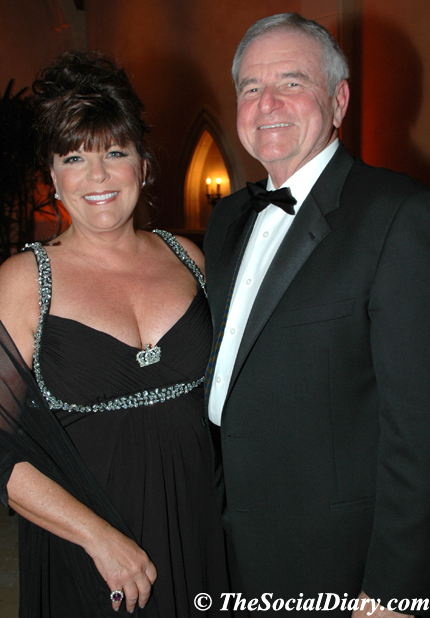 Elizabeth and Jim Coleman ** Karen Gammiere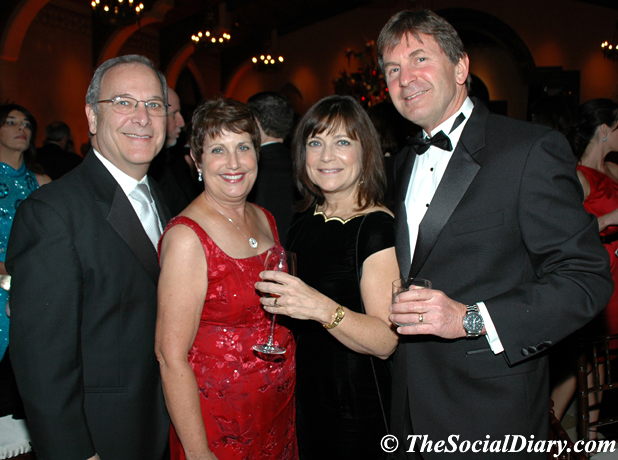 Gary and Eve Fybel with Guests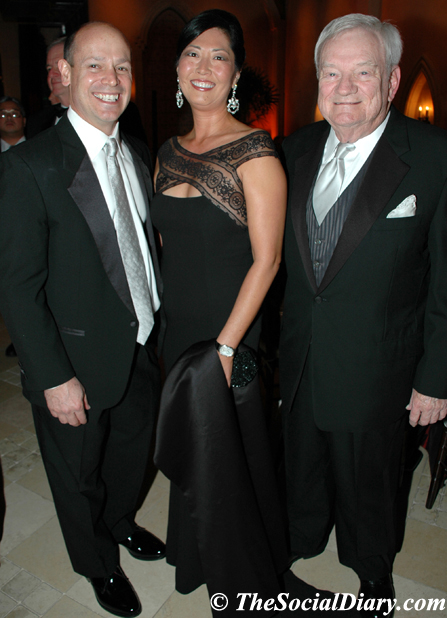 Tom and Karen Gammiere with James Bowers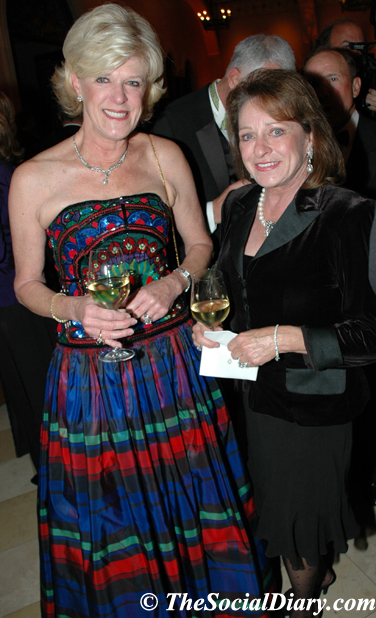 Susan Kazmerek-Biddick with Sharon Dunn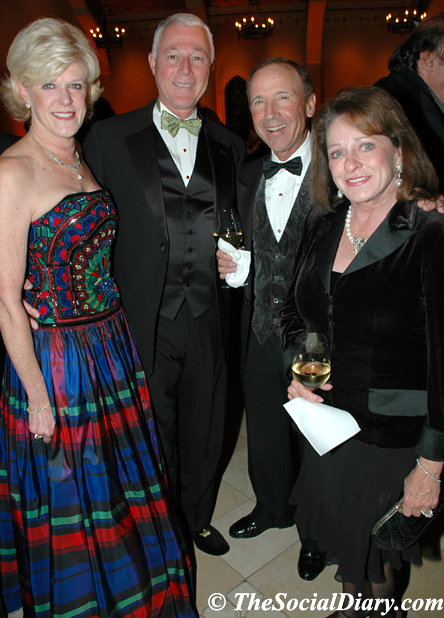 Susan Kazmerek-Biddick and Craig Biddick with Skeets and Sharon Dunn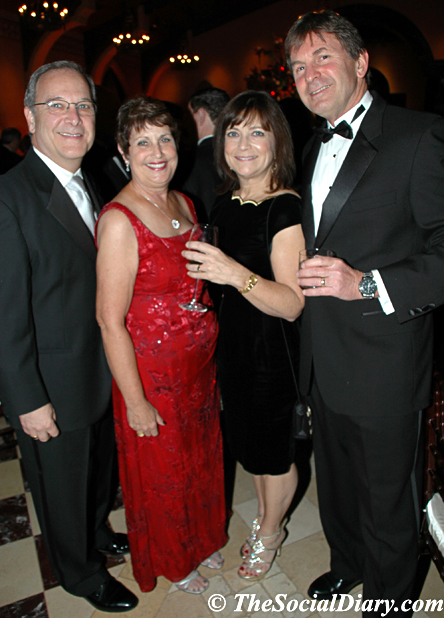 Gary and Eve Fybel with Guests
Ruth and Paul Jacobowitz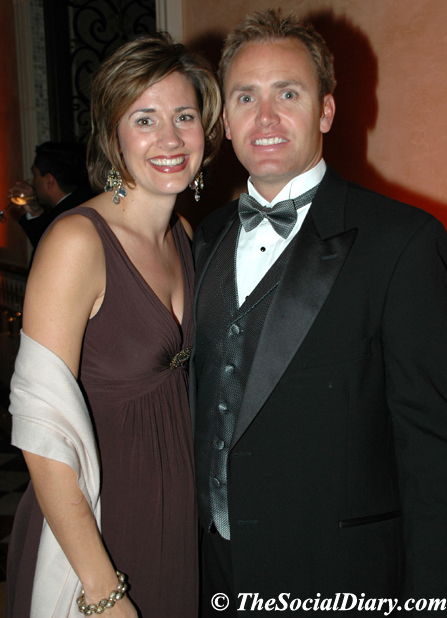 Jennifer and Mike Carroll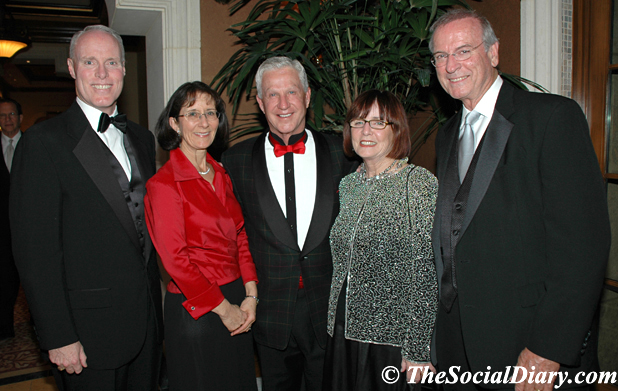 Scripps President and CEO ChrisVan Gorder and Rosemary Van Gorder with Papa Doug Manchester, and Sarita and Dr. Brent Eastman, Scripps Chief Medical Officer
A Dining Table Centerpiece
To learn more about Scripps Hospitals,
please visit www.scripps.org
reported by Margo Schwab

____________________________________________________________
Photoshopping and Photography Services
Photos on this website available if it is of you
available by The Social Diary
~ 619-384-7333
email TheSocialDiary.com
_______________________________________________________________
Email Commentary to be added
email editor@thesocialdiary.com
* Margo Schwab, more formally known as Margaret E. Schwab, has produced, written, interviewed and photographed for various media organizations since 1989. Schwab attended Holton Arms School, La Jolla Country Day School and La Jolla High School. Schwab has a B.A. from Scripps College, spent a business internship with S.A.I.C., Science Applications International Corporation, and earned a Masters of Business degree, M.B.A., from the University of San Diego. Schwab additionally took college courses from Harvard University, and Syracuse University. Schwab volunteers for numerous charity organizations. She also continues to support animal organizations and the prevention of people and animal abuse. Schwab is the editor of The Social Diary.
Margo Schwab and Scott Johnston of the Social Diary are pleased to announce partnerships with the San Diego Humane Society, San Diego News Network and now, San Diego Home & Garden Magazine.
San Diego's The Social Diary would like to say a special thank you to our advertisers.
Valerie and Harry Cooper, Patrons of the San Diego Opera
Valerie and Harry Cooper, Patrons of The Museum of Contemporary Art San Diego
Judith C. Harris, Blair Harris, and Robert Singer, MD supporting the
Dian Fossey Gorrilla Fund International
H. Moradi Jewelers on Prospect Street in La Jolla
Dr. Laurie Marker of The Cheetah Conservation Fund
Pat O'Connor of Fashion Careers College
Pamela Pogue of Juelerie
Kary Favish of the Worth Collection
Diana Cavagnaro of Designer Millinery
Jordan of Jordan Art Couture and Animal Fashions by Jordan
Gary Parker of WineSellar & Brasserie
Chef and Owner Pasquale of Cafe Milano
Alex Gonzalez of Mercedes Benz of San Diego
Kevin Smith of Extreme Pizza in La Jolla
Jeremiah Sullivan of Neptunic Sharksuits
Drs. Sue and John Morizi of The Animal Hospital of La Jolla
Eugene Ladopoulos of Mistra Estates Olive Oil
Warning ** photos, video and writing on this site are the
2009 copyright of The Social Diary LLC and its subsidiaries.
no reproduction of any part or parts is allowed without written permission by The Social Diary