The Buzz
Go Google
If you are on the road, apparently Google's new 1-800-goog411 is quite the resource. It not only connects you, but it's free too!
Shoes, Shoes, Shoes.... and a lot of Barbaras!!
Barbara Beltaire invited all of the Barbaras in town to come to her restaurant Barbarella's December 4th and celebrate St. Barbara, the Patron Saint.
Barbara ZoBell was there. And so was Barbara McColl, and the event's founder Barbara Doren.
And they were there for a good cause. All this month (until the 22nd) new shoes, sneakers in particular, are being collected at Barbarella's to give to some very deserving folk at the Monarch School, Father Joe's., and Becky's House ..How great is that!
Check out www.ShopForCancerCures.org.
An online mall with direct links to 600+ retailers, including favorites like Best Buy, Banana Republic, Barnes and Noble, Target, Home Depot, Apple, Nordstrom, and more!
A percentage of each of your purchases will directly benefit cancer research efforts at 11 Comprehensive Cancer Centers across the nation who've come together to form the Cancer Research Alliance. The UCSF Helen Diller Family Comprehensive Cancer Center is one of the original founding members of the Cancer Research Alliance.
Merry Christmas!
Happy Hannukah!
to you and yours!
** The San Diego Social Diary **
Advertisements
__________________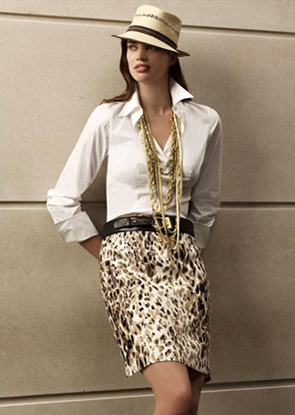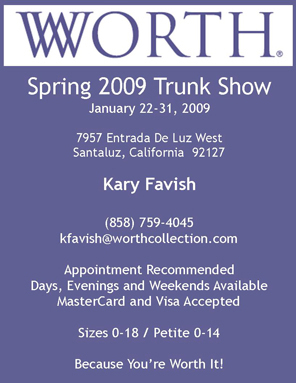 Kary Favish representing the
The Worth Collection
858- 759-4045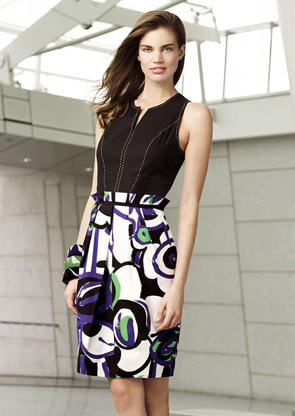 ___________________
** SAFE RIDE SOLUTIONS **
The Smart Membership - The Smart Gift
Clients include Celebrities, Corporate Employees, & Treasured Family Members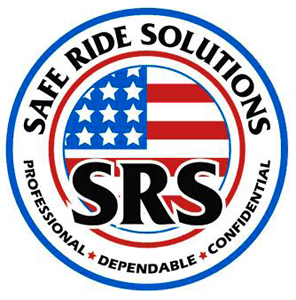 Have a Worry Free Holiday
We provide Confidential Executive Level
DUI Prevention and Safe Ride Services
in the comfort of your own vehicle
~ We get you home safe! ~
* All drivers are off-duty or honorably retired
Members of Law Enforcement
* Individual and Corporate Memberships available
* Multi-lingual Staff
* Experienced Drivers
*Confidentiality Ensured by Contract
* Available in Cities Nationwide
_________________
Juelerie
for the gal who thought she had everything
~ Jewelry Designs to Stir the Imagination ~
by Pamela Pogue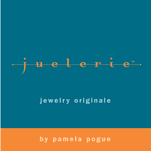 available at M Bride in La Jolla, Scott James East Village and Walden Ashe Mission Hills
and by appointment with Pamela Pogue at
__________________
DESIGNER MILLINERY
hat designs by Diana Cavagnaro
~Change Your Life…Wear A Hat!~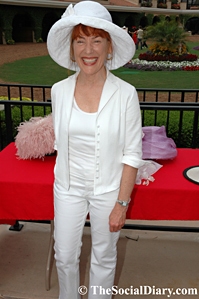 619-987-9920
Founder of Chic Fashion Tours
_________________
The WineSellar Group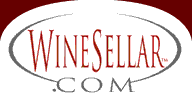 9550 Waples Street
San Diego, California 92121
Gary Parker's November Wine Picks
of the Month makes a terrific and fun gift!
858-450-9557
~ Wednesday and Saturday wine tasting's ~
__________________________________________
Enjoy the taste of Milano
in La Jolla!
Holiday Party Planning
Parties of up to 50 starting at $22 per person. Private Room available.
'Supper Chic' 4:30 p.m. to 6:30 p.m. Choose a select soup or salad, entrée, & dessert for $17.95.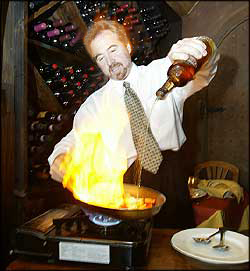 Chef Pasquale Preparing Dessert Flambé !
Hours: Monday - Friday
Lunch: 11:30 a.m. - 2:30 p.m.
Dinner: 4:00 p.m. - 10:00 p.m.
Sat: 12:00 p.m. - 10:00 p.m. *** Sun: 12 p.m.- 9p.m.

Cafe Milano
711 Pearl St, La Jolla, CA 92037
Tel: (858) 454-3806
_________________
Happy Holidays from MBSD!!
The 2009 Hybrids are coming!!
Professional, Courteous, Reliable
"Alex not only got me the best deal, he tailored the buying experience into a pleasant one. So I bought my second Mercedes from him." - Scott Johnston
Mercedes Benz of San Diego & Alex Gonzalez
- direct 619-459-7478
agonzalez@penskeautomotive.com
_________________
Mei Zen Cosmetic Acupuncture
....... Better Thank Just a Facial!!
Holiday Gift Certificates & Specials Available
3 Mei Zen's ~ $330
3 Acupuncture Treatments ~ $225
& More ! expires December 24th, 2008
"Diane takes care of my back problems, my face, my health... Acupuncture makes me feel like a million bucks!" - Margo Schwab
Acupuncture
Nutrition
Sports Medicine
Cold Laser Therapy
Most Insurances Accepted
Free Mei Zen Consultations
Diane Bousquin, L.Ac.
Holistic Traditions
470 Nautilus Street Ste. 201
La Jolla, CA. 92110
619-808-1099
________________
The Lizz Russell Collection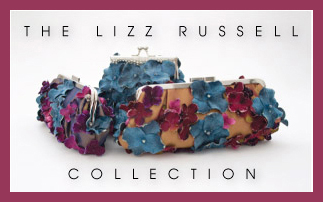 more than purses, gowns too!
www.lizzrussell.com
everywoman@lizzrussell.com
Certified MBE
Phone: 619-263-3833
Fax: 619-527-8417
_________________
Jordan Art Couture
909-534-1495
_________________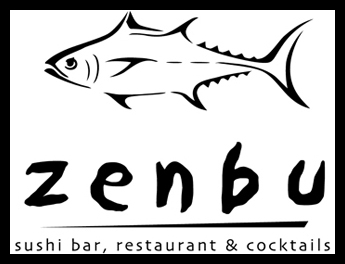 Zenbu Sushi Bar & Restaurant
7660 Fay Ave., Ste. 1, La Jolla
Tel: (858) 454-4540
__________________
Kima Goes 'Extreme'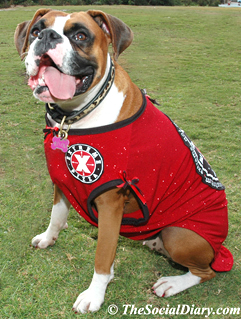 Fast La Jolla Pizza Delivery!
Click Extreme Pizza La Jolla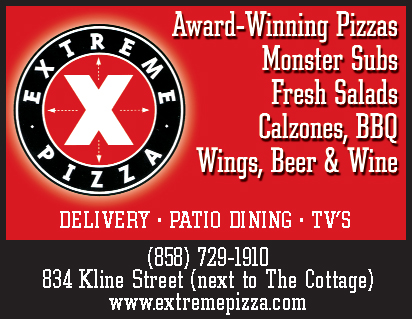 ____________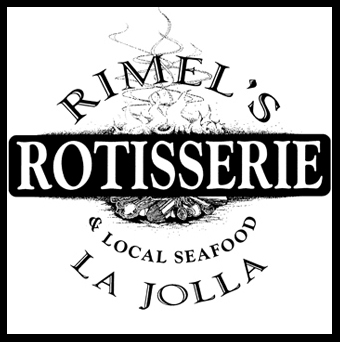 Rimel's Rotisserie & Local Seafood
in La Jolla
1030 Torrey Pines Rd, La Jolla, CA 92037
(858) 454-6045
__________________
San Diego Humane's Society's Fur Ball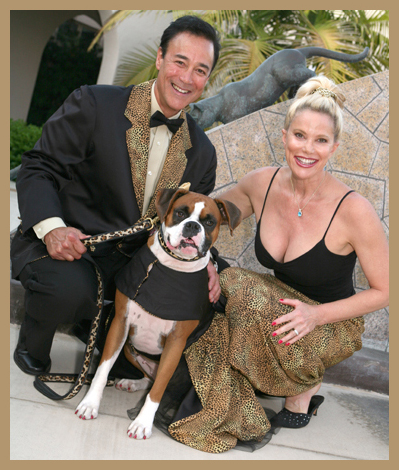 Jemima Dutra Custom Designs
858-349-0957 mobile
** Jemima's Email**
__________________
The Animal Hospital
of La Jolla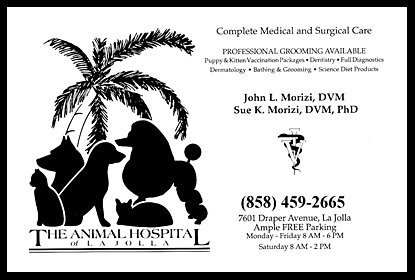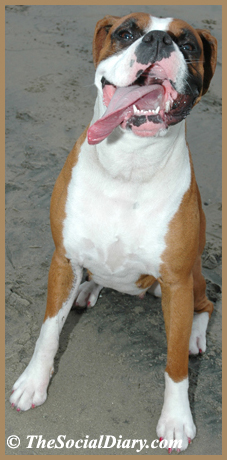 Kima loves the 'dog gone great' care she receives at the Animal Hospital with Drs. Sue Morizi and John Morizi and their animal loving staff!
_________________
FEATURING THE BEST IN MEATS FOR YOUR FAMILY GATHERING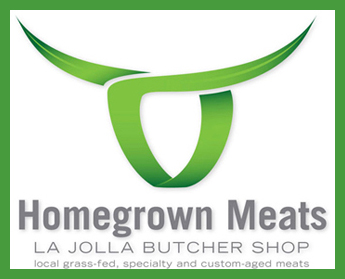 HOMEGROWN MEATS LA JOLLA
BUTCHER SHOP
7660 Fay Avenue, Suite C, La Jolla 92037
next to Zenbu and across from The Cottage.

Homegrown Meats / La Jolla Butcher Shop
Monday-Saturday: 10 a.m. - 7 p.m.
Sunday: 11 a.m. - 6 p.m.
__________________