La Jolla Beach & Tennis Club Party on the Beach
The La Jolla Beach & Tennis Club threw quite a beach bash for members and their guests September 26th, 2009. It was one of those rare, casual-dress parties where guests could be barefoot in the sand and party among friends while the sun set over the ocean.
Joerg Kruse and Tahnee McKellar with John Campbell and Ingeborg and Adolf Kruse at the La Jolla Beach & Tennis Club 'Beach Bash'
Guests came to enjoy cocktails from the drinks palapas and south of the border cuisine served buffet style, and to mingle among sets of palm trees on the beach, and dance on the sand to The Xceptions Band.
Among the many there were Jim and Heather Skeen. Jim started the beach party idea back in 1994. Tahnee McKellar and Joerg Kruse, Natasha Reiss and Eric Johnson, Leanne MacDougall and Don Dalessio, Colleen and Augusto Angelucci, Michelle and Ted Guernee, Beth Carter, Lisa Araiza, John Campbell, Martin Mosier, Mac Canty, and Kathryn Murphy and Lance Peto were also in attendance.
Kathryn and Lance were tanned and relaxed. They had just returned from a romantic trip to Venice, Italy, the South of France, and Monte Carlo. They were bummed to have missed MCASD's Club Monte Carlo, but they didn't miss this party.
Neither did Connie and Ed Basterasche. The event wasn't just a beach party for them; it was also Ed's birthday celebration.
What a perfect way to celebrate … and eat!
There were buffet tables laden with beautifully displayed food for the enjoying. The menu by Chef Brian Freerksen included smoked tomato tortilla soup with avocado, tortilla crunch and aromatic herbs; salad with Romaine lettuce, papaya, Serrano chiles, tomato, smoked chicken, avocado, jack cheese, bacon and a cilantro ranch dressing; a taco station featuring fresh off the grill Mahi Mahi, carne asada, and chicken; refried beans, Spanish rice, and some very tempting desserts like tres leches cake and cinnamon-sugar-crusted churros.
Dancing ranged from funky, to boogie woogie to the classic Tom Cruise "low, low, low down" by Scott Johnston.
Tom Cruise, by the way, frequently visited the club years back when he was filming "Top Gun." Others celebs that have visited include Christie Brinkley, and a plethora of tennis players including Andre Agassi and Steffi Graf.
This night everyone felt like a star under the stars. As John Campbell said, "It was perfect. The whole evening was just good fun!"
The club and its owners have their philanthropic side too. They have been proud contributors to many San Diego organizations including local tennis organizations, the Salk Institute, the Scripps Institution of Oceanography (which is named after the club owners' families), and the prestigious Jewel Ball which they host.
Please enjoy the photos.
If you wish to purchase photos, please email your inquiry. No downloading of photos without express written permission by The Social Diary thank you.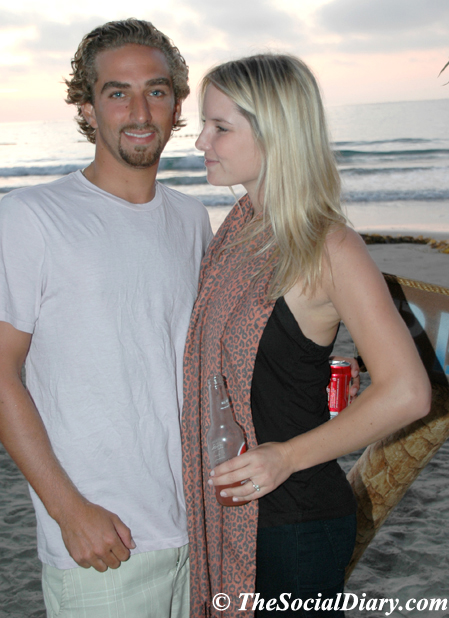 Alex Guss and Kristin Link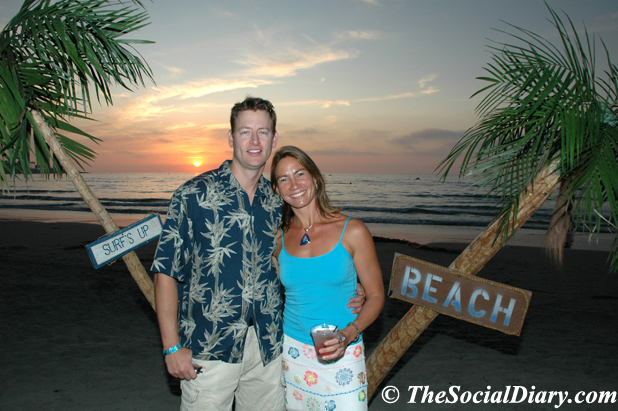 Eric Johnson and Natasha Reiss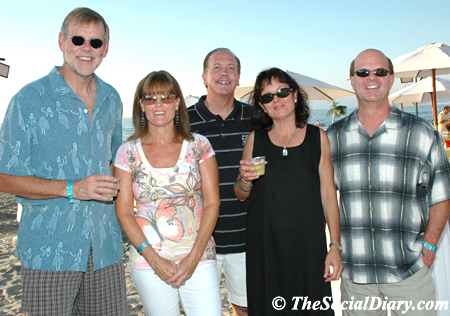 Jim and Heather Skeen with Guests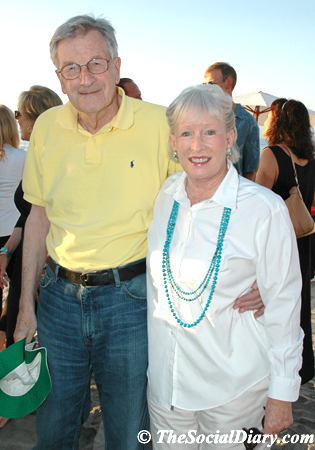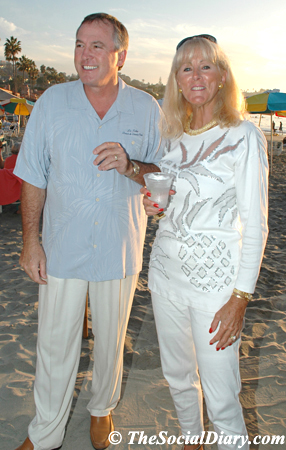 Leann MacDougal and Don Dalessio ** John Campbell with Kathryn Murphy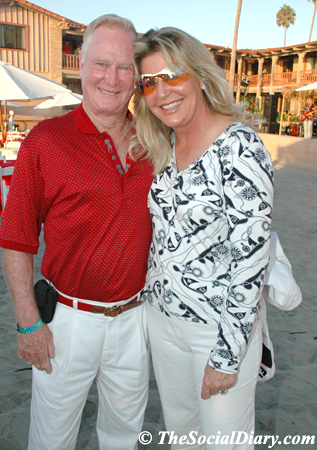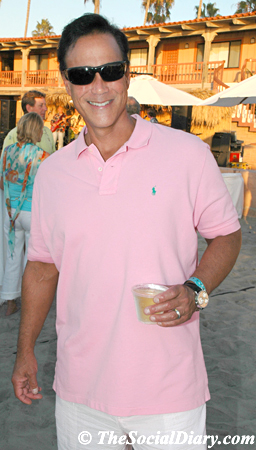 Ted and Michelle Guernee ** Scott Johnston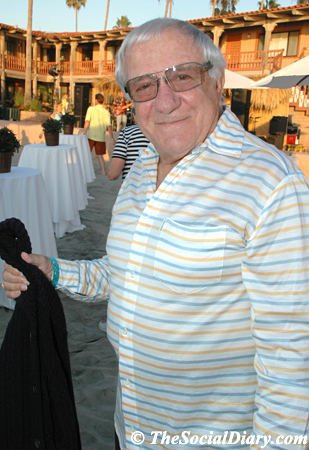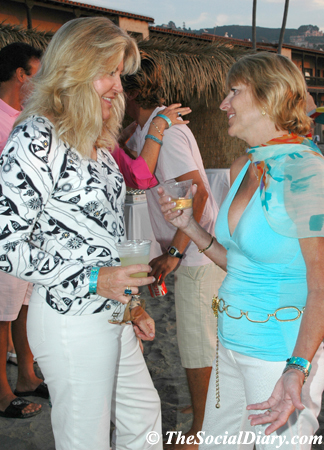 Augusto Angelucci ** Michelle Guernee with Tahnee McKellar
Tahnee McKellar and Joerg Kruse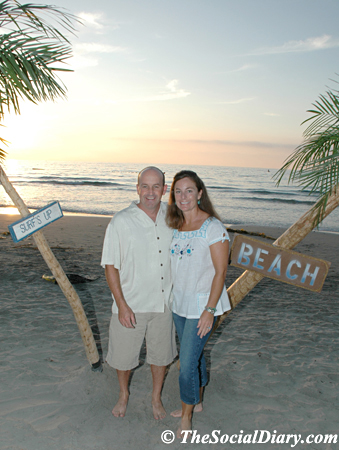 Bob and Karen Flynn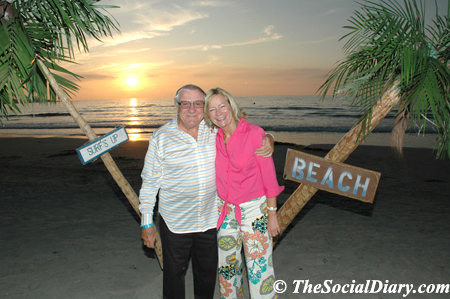 Augusto and Colleen Angelucci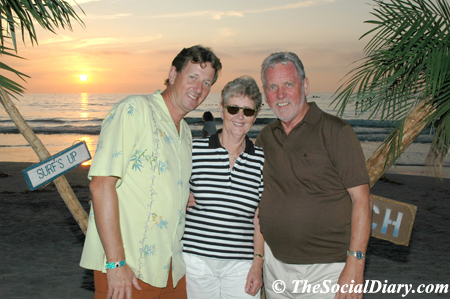 Joerg Kruse with his parents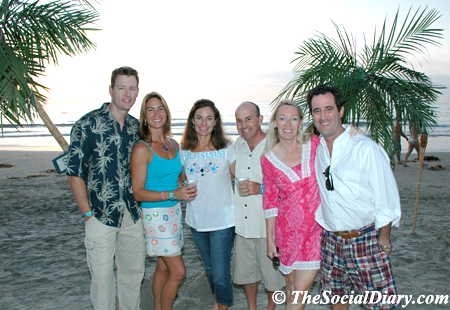 Eric Johnson and Natasha Reiss with Bob and Karen Flynn, and Alex and Chip Rome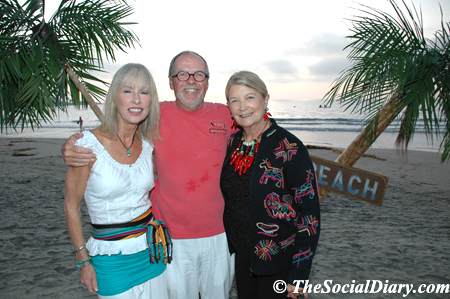 Connie and Ed Basterasche with Mac Canty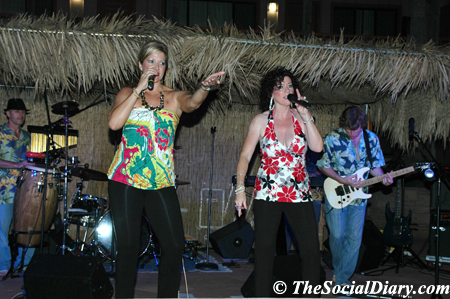 The Exceptional Xceptions Band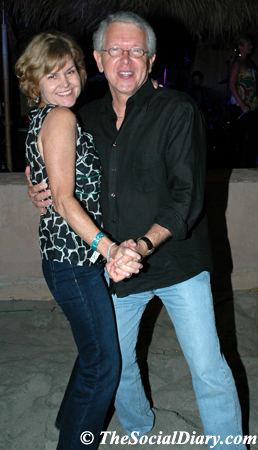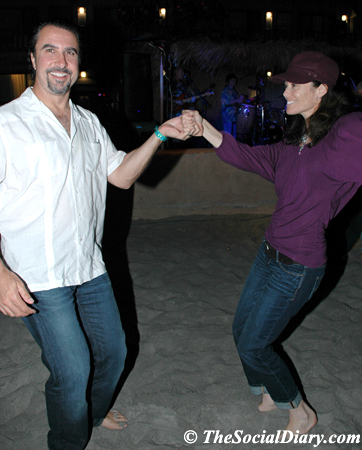 The Dance Scene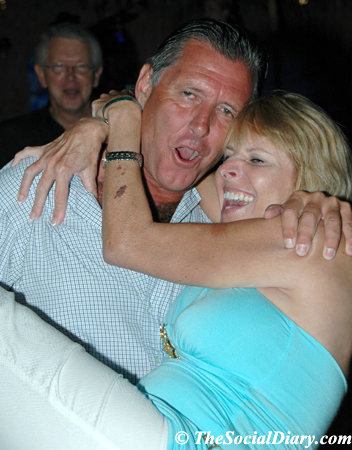 Phillipe Feune de Colombi being Phillipe with Tahnee McKellar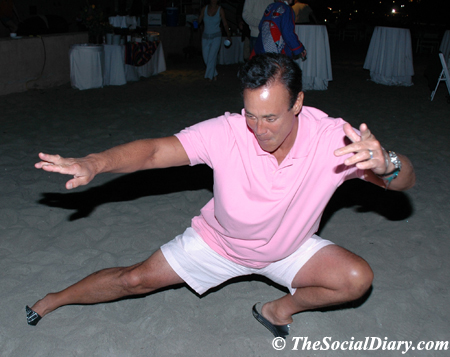 Scott Johnston showing his masterful low, low, low, low down....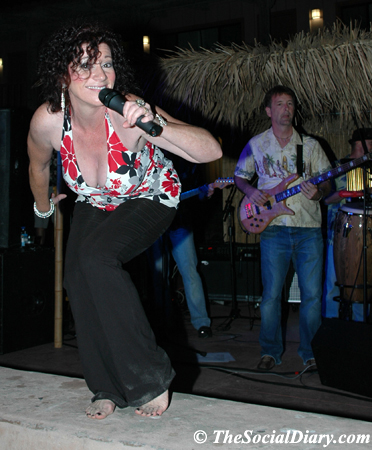 Sing it Girl!
Natasha Reiss and the Girls Getting Down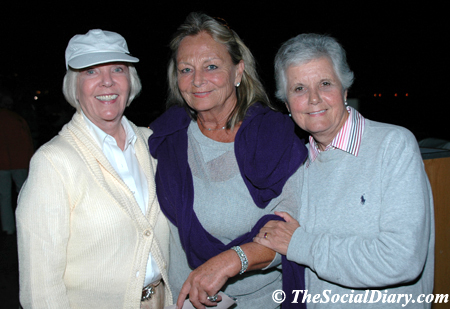 Margarete Boucher and Guests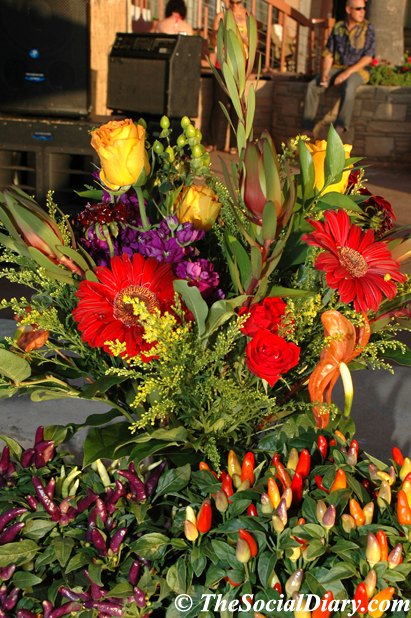 The Table Decorations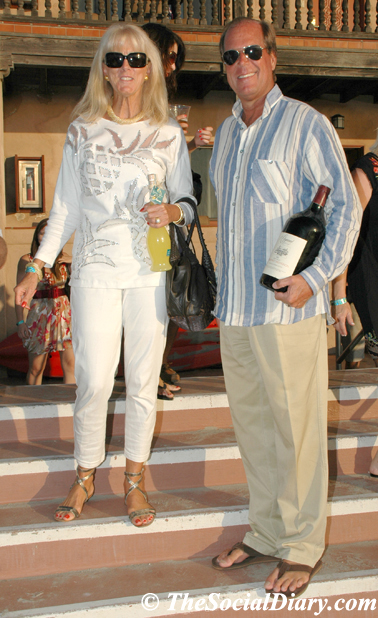 Kathryn Murphy and Lance Peto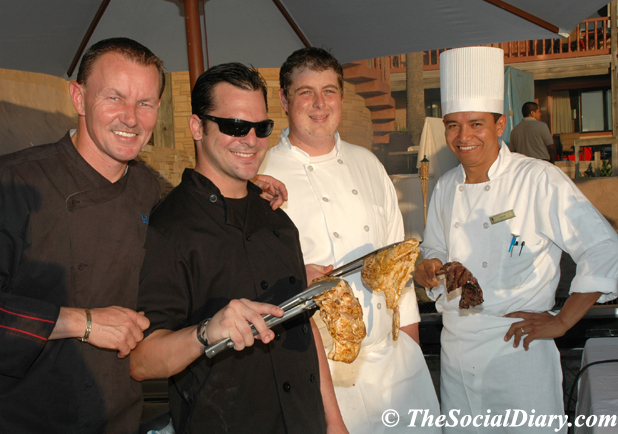 Chef Brian Freerksen with his Culinary Team!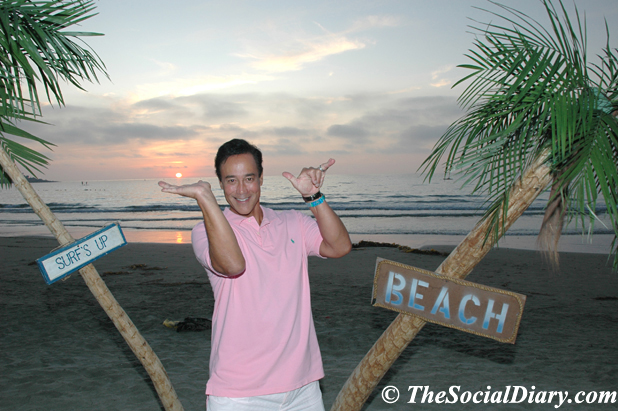 'Hang Loose' Scott Johnston holding the 'sunset'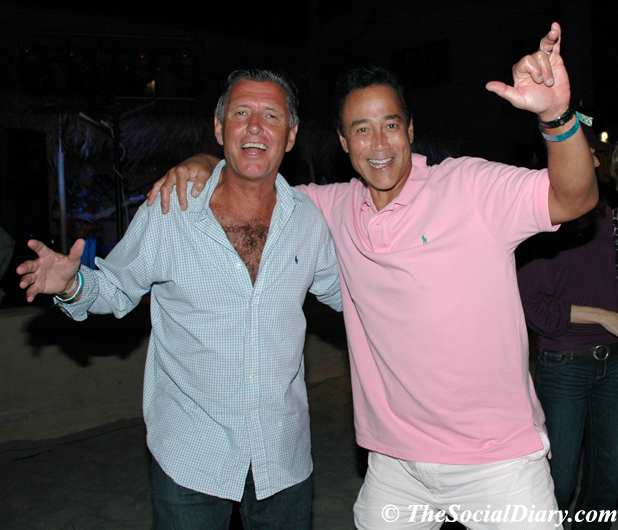 Phillipe Feune de Colombi rockin' it with Scott Johnston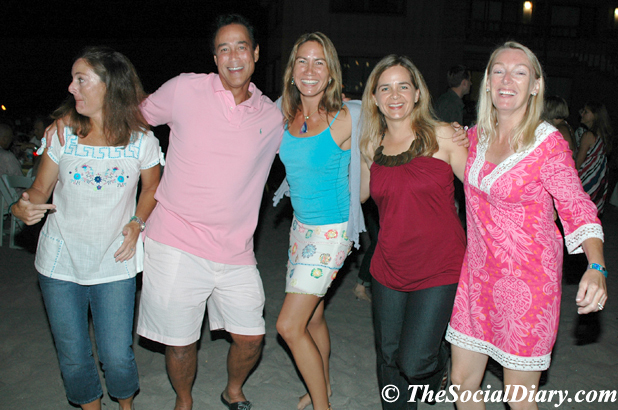 Karen Flynn, Scott Johnston, Natasha Reiss, Robin Seay, and Alex Rome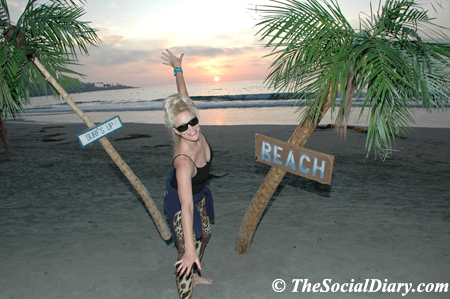 A funny sand surfer at sunset
reported by Margo Schwab
The Buzz
Yummy Romance at Tapenade with the San Diego Opera
.......................
The San Diego Opera is pleased to announce the return of "Taste of Opera,"at some of San Diego's hottest restaurants.
Coming up....
Tapenade, La Jolla
Wednesday, October 28, 2009 at 6:30 PM, 7612 Fay Avenue, La Jolla.
Join Dr. Nicolas Reveles as he talks about romantic French operas and Romeo and Juliet.
$40 per person for 1 glass wine, prix fixe menu, tip & tax.
visit Taste of Opera for details.
Upcoming Events
October 16th - The Rainforest Alliance will host its gala.
October 17th - Sundt Memorial Fundraiser.
October 17th - The Rancho Coastal Humane Society will host its Animal House fundraiser. For details please visit
http://rchumanesociety.org/event_details.asp?ID=62
October 22nd - The Walden Family Services will host their 6th Annual wine D'Vine event. Please visit www.waldenfamily.org for more details.
October 24th - A Reason To Survive or ARTS will be hosting a fun fundraiser. Please visit www.AReasonToSurvive.org for details.
October 28th - Tapenade, La Jolla at 6:30 PM
7612 Fay Avenue, La Jolla. Join Dr. Nicolas Reveles as he talks about romantic French operas and Romeo and Juliet.
$40 per person for 1 glass wine, prix fixe menu, tip & tax.
visit Taste of Opera for details.
November 7th - The Golden Hangers / FCC benefit for Make-A-Wish and San Diego Variety Children's Network.
November 13th - Scripps Mercy Hospital will host its 2nd Annual 'Dressed to the Nth Degree' evening featuring San Diego's 10 best dressed women and 10 best dressed men as chosen by Leonard Simpson. Michael Neil will be the Honorary Chair. For details and tickets please visit:
http://www.scripps.org/events/an-evening-of-glitz-glamour-and-more

____________________________________________________________
Photoshopping and Photography Services
Photos on this website available if it is of you
available by The Social Diary
~ 619-384-7333
email TheSocialDiary.com
_______________________________________________________________
Email Commentary to be added
email editor@thesocialdiary.com
Looking good - and thank g*d that Scott's not tucking his shirt into his shorts -
He's wayyyyyyyyyyy too young for the tuck-in. - Bill Andrews
Just the best site--LOVE IT--you are so wonderful....THANKS SO VERY MUCH!!!! XOX Ann Campbell
Thanks Margo...this is a great article, - Pierrette Featherby
Thanks for sending all of the great pictures! Joerg's parents were thrilled! - Tahnee McKellar
Great pics!! Looked like fun - John L. Smaha
I LOVE that pic of you at the end!!! I just bought some leggins like that a few days ago. Love em!!! - Pamela Bertsch

Yes, the photos from beach party were great. It really captured how fun it was for everyone. - Lisa Araiza
* Margo Schwab, more formally known as Margaret E. Schwab, has produced, written, interviewed and photographed for various media organizations since 1989. Schwab attended Holton Arms School, La Jolla Country Day School and La Jolla High School. Schwab has a B.A. from Scripps College, spent a business internship with S.A.I.C., Science Applications International Corporation, and earned a Masters of Business degree, M.B.A., from the University of San Diego. Schwab additionally took college courses from Harvard University, and Syracuse University. Schwab volunteers for numerous charity organizations. She also continues to support animal organizations and the prevention of people and animal abuse. Schwab is the editor of The Social Diary.
Margo Schwab and Scott Johnston of the Social Diary are pleased to announce partnerships with the San Diego Humane Society, San Diego News Network and now, San Diego Home & Garden Magazine.
The Social Diary would like to say a special thank you to our advertisers.
H. Moradi Jewelers on Prospect Street in La Jolla
Valerie and Harry Cooper, Patrons of the San Diego Opera
Valerie and Harry Cooper, Patrons of The Museum of Contemporary Art San Diego
Judith C. Harris, Blair Harris, and Robert Singer, MD supporting the
Dian Fossey Gorrilla Fund International
Dr. Laurie Marker of The Cheetah Conservation Fund
Pat O'Connor of Fashion Careers College
Pamela Pogue of Juelerie
Kary Favish of the Worth Collection
Diana Cavagnaro of Designer Millinery
Jacqueline and Matt Rimel of Rimel's Rotisserie, Zenbu Sushi and Restaurant, & Home Grown Meats
Jordan of Jordan Art Couture
Lizz Russell of The Lizz Russell Collection
Gary Parker of WineSellar & Brasserie
Chef Pasquale of Cafe Milano
Alex Gonzalez of Mercedes Benz of San Diego
Diane Bousquin of Holistic Traditions
Kevin Smith of Extreme Pizza in La Jolla
Jeremiah Sullivan of Neptunic Sharksuits
Drs. Sue and John Morizi of The Animal Hospital of La Jolla
Jemima Garcia Dutra of Dutra Designs
Eugene Ladopoulos of Mistra Estates Olive Oil
Warning ** photos, video and writing on this site are the
2009 copyright of The Social Diary LLC and its subsidiaries.
no reproduction of any part or parts is allowed without written permission by The Social Diary