Scorpion Bay Hotel, Private, Picturesque ........VIP and Club Memberships Available >>> Scorpion Bay Hotel
an international destination for World Class Surfing and Fishing
founded by Fred Borrelli
~~~~~~~~~~~~~~~~~~~~~~~~~~~~~~~~~~~~~~~~~~~~~~~~~~~~~~~~~~~~~~~~~~~~~~~~~~~~~~~
~ The Social Diary ~
all photos and content are the copyright of TheSocialDiary.com
~~~~~~~~~~~~~~~~~~~~~~~~~~~~~~~~~~~~~~~~~~~~~~~~~~~~~~~~~~~~~~~~~~~~~~~~~~~~~~~~~~~~~~~~
After the Finish Line
'all animals should be given the right to life and love'
- The Social Diary.com
"After the Finish Line's first fundraiser exceeded my expectations. I am thrilled that over 100 people attended our event. I look forward to the community's continued support in helping to rescue Thoroughbred racehorses." said Dawn Mellen, President of After the Finish. And that was the spirit of the fundraising luncheon for race horses' retirement.
And with that in mind, guests enjoyed a lovely day of silent auction bidding, champagne, a lovely lunch of grilled salmon or chicken with perfectly paired Witchcreek Wines, at the beautiful Inn at Rancho Santa Fe.
Among the horse loving guests were Ara Shamlyan, Vince Aspromonte, Kerry Dennis, Greg Vela, Verne Asche, Carl Asche, Jacqui and Tony Capelli, Ben Dominguez, Dr. Steve Laverson, Tamara Mahoney of Embellishments Boutique in Rancho Santa Fe, Jacqui Grande of Radiance International, Joanne Butler, Joan Dodge, Lisel Ferguson, and Dawn Mellen's parents, Michael and Valerie Mellen.
There were many more there too. Rather great for a first time fundraising effort. Great too was the check Dawn was holding from someone who was unable to attend the luncheon, but who wanted to make a donation. $10,000 to be exact.
Please visit www.afterthefinishline.org to learn more about this organization.
Enjoy the Photos..........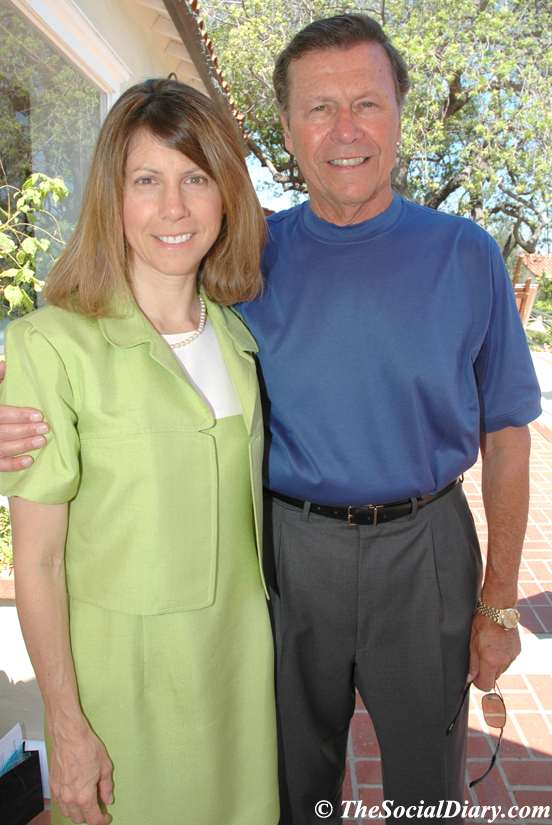 Dawn Mellen and her father Michael Mellen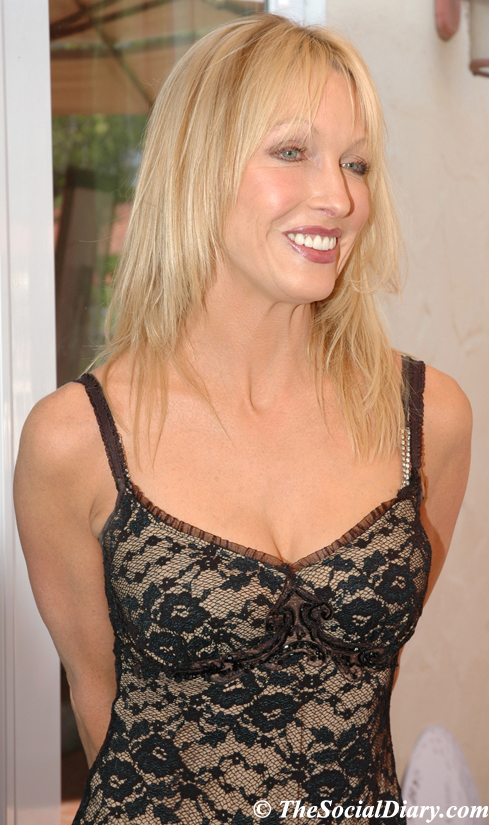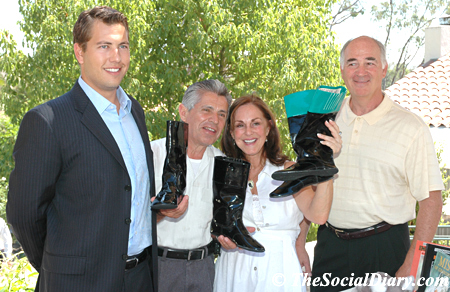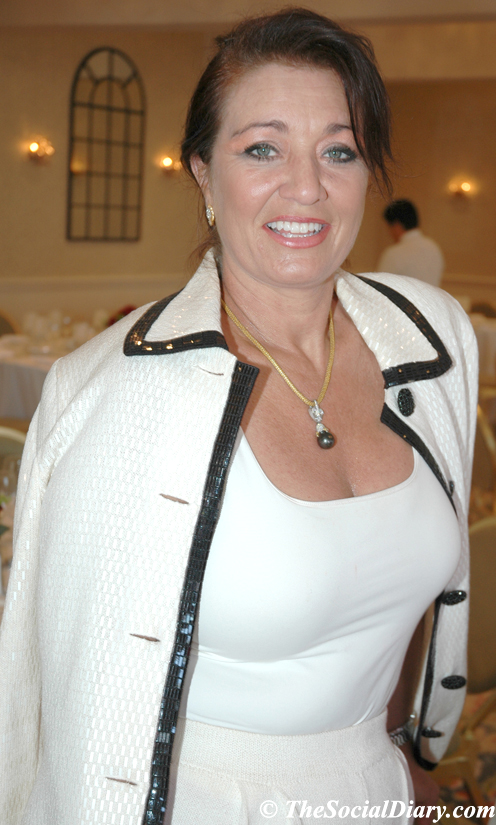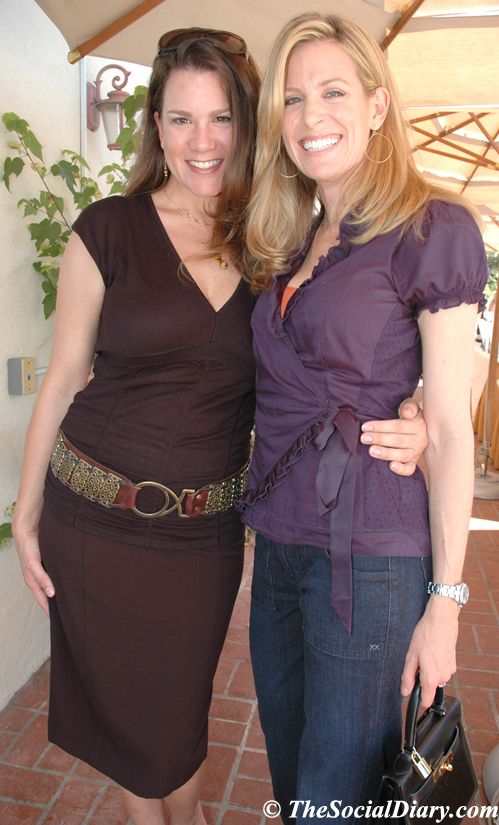 The Social Diary was proud to support this event
reported by Margo Schwab
Email Commentary to be added
* Margo Schwab, more formally known as Margaret E. Schwab, has produced, written, interviewed and photographed for various media organizations since 1989. Schwab attended Holton Arms School, La Jolla Country Day School and La Jolla High School. Schwab has a B.A. from Scripps College, spent a business internship with S.A.I.C., Science Applications International Corporation, and earned a Masters of Business degree, M.B.A., from the University of San Diego. Schwab volunteers for numerous charity organizations. She also continues to support animal organizations and the prevention of people and animal abuse. Schwab is the editor of The Social Diary.
Warning ** photos, video and writing on this site are the
copyright of The Social Diary, San Diego Social Diary
no reproduction of any part or parts is allowed without written permission by The Social Diary