About The Social Diary Owner & Editor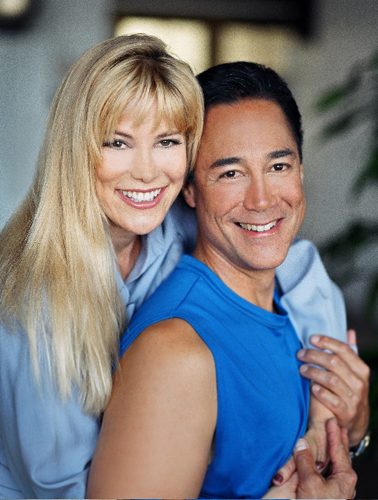 Scott Johnston -Owner
Scott Johnston is committed to covering the finest charity and private events in San Diego. As webmaster for The Social Diary, Scott enjoys re-tooling the site, and photo shopping everyone to their beautiful best.
In his career job as a police officer, Scott Johnston has received numerous prestigious awards for community service and bravery in his 29 years of duty for the San Diego Police Department.
Scott received the first Purple Heart Award in San Diego recognizing his heroism for rescuing two officers down by 10 gang members. Scott was shot through the leg in the process. The shot missed his main artery. The second shot at his head misfired….. the gun later fired when tested in the lab.
Among the other numerous awards and commendations that Scott has received include a lifetime community service award from City Council President Scott Peters, a Special Recognition Award for going beyond the call of duty from the BirdRock Town Council, and two Life-Saving Awards from the San Diego Police Department.
Scott is well known in the community. Not just for being the most handsome cop, but the most helpful cop. He can't go anywhere without helping someone, or getting thanked for helping someone.
Scott has also helped at numerous charity events and donated photos for many charities' benefit. One particular charity, CrimeStoppers, has been a favorite of Scott's. Scott has directly participated by acting in re-enactments that have aired on Fox 6 News and KFMB News 8.
Scott is frequently interviewed at crime scenes for newscasts.
In his spare time Scott likes to surf 15 foot waves, train Kima the Canine Connoisseur, practice martial arts, act, perform technical advising and stunt work for movies and TV, and love the love of his life, Margo.
Margo Schwab - Editor
Margo Schwab has covered charity and private events for 30 years as a reporter and photo journalist for numerous publications including Ranch & Coast Magazine, San Diego Home & Garden Magazine, Good Times Magazine, La Jolla Light Newspaper, La Jolla Village News, the Sun Newspaper, Rancho Santa Fe Review Newspaper and Career College Central.
Margo also has produced, written and photographed for golf articles, academic articles, fashion articles and travel articles. In addition she has interviewed a who's who of celebrities.

Margo has been featured in the San Diego Union Tribune, Forbes Magazine, BBC, Discovery Channel, KFMB News 8 TV, KUSI TV, FOX 6 News, KGTV, University of San Diego Magazine, The Roger Hedgecock Show on radio, The New York Myke Show as radio host,, Discover San Diego, San Diego County 619, Eye on L.A. National with Jann Carl, San Diego Home & Garden Magazine, Ranch & Coast Magazine, San Diego Parent Magazine, Sun Newspaper, Voice of San Diego, La Jolla Light, La Jolla Village News, Rancho Santa Fe Review, the cover for San Diego Woman Magazine and Good Times Magazine, Baywatch, Step Into Liquid, California Cuisine with Chef Bernard Guillas, California Destinations and numerous travel productions for TV news and Newspath.
In 2000 Margo and Scott decided to progress forward to internet coverage. The result has evolved into the charity and San Diegan accoladed website called The Social Diary. This endeavor has skyrocketed into the "go to" sight for coverage of San Diego's premiere parties and charities.
Margo has contributed thousands of photographs to many charities including the Humane Society of the United States, the Moores UCSD Cancer Center, the Zandra Rhodes Textile Museum in London, the San Diego Historical Society and so many more.
For charities, Margo has emceed, volunteered, photographed, been a menu judge, a beauty contest judge, a fashion model, and a competitive surfer.
Margo enjoys helping others, volunteering, cooking, traveling with her husband Scott, spoiling Scott and Kima, and surfing carefully as she recovers from a spine injury.
Margo Schwab and Scott Johnston have personally contributed thousands of dollars collectively to the La Jolla Playhouse, the Geffen Theatre, the Humane Society of the United States, St. Jude Hospital, the Food Bank, the American Red Cross for Katrina victims, Dolphin Quest, the Moores UCSD Cancer Center, the Multiple Sclerosis Society and many more organizations.
Mission Statement: To inform, to educate, to benefit communities and individuals.
Margo and Scott salute the many wonderful San Diegans who contribute so much to the community.
Bravo!