Greenfield's Host Opera Designer Zandra Rhodes
More Social Diary Event Coverage ....HOME


San Diego's 2012 social scene kicked off with a Bel Canto Circle party generously hosted and underwritten by Jennifer and Richard Greenfield on January 8th, 2012. The Greenfield's beautiful home in La Jolla provided quite the spectacular views.
The Greenfield's home also had quite the collection of opera designs by Zandra Rhodes as well as miniature opera sets displayed for the evening.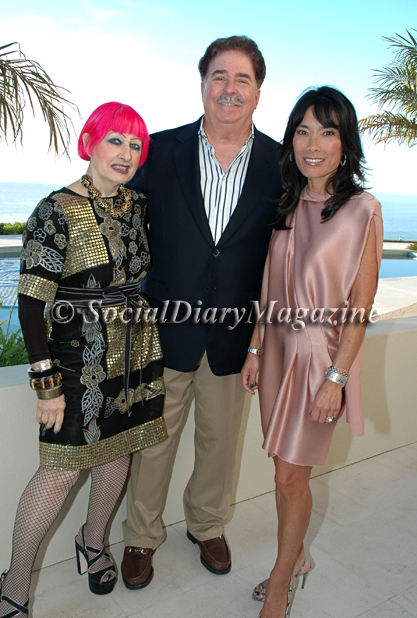 Designer Zandra Rhodes with Hosts Dr. Richard Greenfield and Jennifer Greenfield
Colorful yes. And so were the guests, who after Veuve Clicquot bubbly and bar drinks, insightful talks by San Diego Opera's Artistic Director Ian Campbell and designer Zandra Rhodes, might have tried on a few costume items... In particular the stellar mirrored platform shoes by Zandra.
Then there a few gentlemen who retired to the balcony to enjoy cigars generously provided by Richard Greenfield. That's Dr. Richard Greenfield who is tops in his field as an orthopedic surgeon.
Among those there were Marina Baroff, Zandra's assistant Chetna Bhatt, Peg Boyce, Barbara and Dick Enberg (they were just back from a very VIP perfect time at the Rose Bowl where Dick hosted), Mary Ellen Fleischli, Jim Forbes with the San Diego Opera, Karen Fox and Harvey Rubin (they had just come from a stellar cooking class at Mille Fleurs), Abeer and George Hage (Abeer grew up listening to opera), Pam Kaires, Lynda and Rich Kerr, Mary Lyman, Frances Marshall, Karen Meyer, Salah Hassanein, Lori Walton, San Diego Opera costume designer Missy West, and Jill Smayo with the opera.
Bel Canto Circle patrons are incredibly generous individuals who give an annual gift of $10,000 plus helping to keep the opera thriving.
Bravo, Brava and Encore!
p.s. The San Diego Opera season kicks off this month with the gala night and performance of Salome...don't miss!
Be advised strictly no downloading, publishing, broadcasting, printing, or copying of photos or content. Please email purchase requests of photos you are in.
Enjoy the Photos!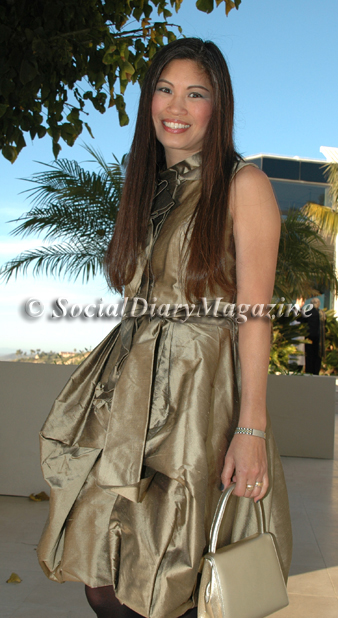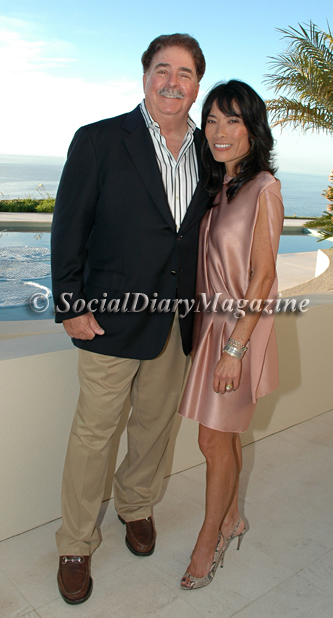 Lori Walton ** Richard and Jennifer Greenfield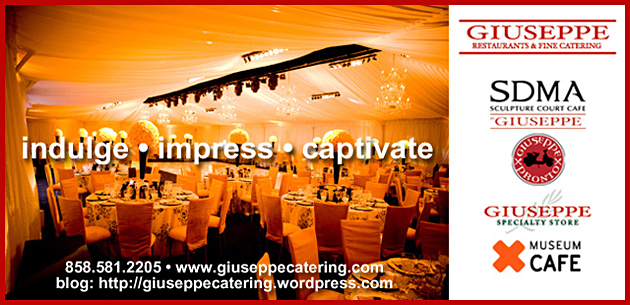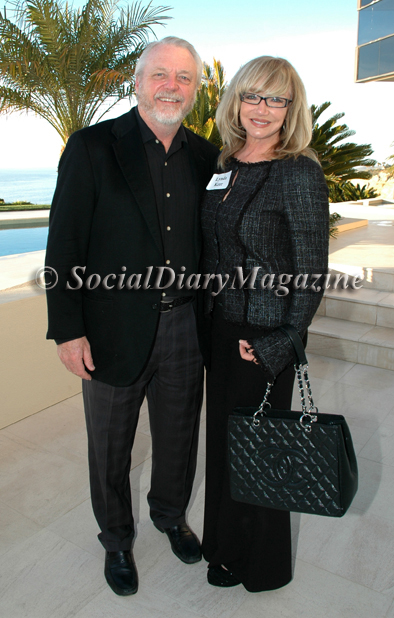 Rich and Lynda Kerr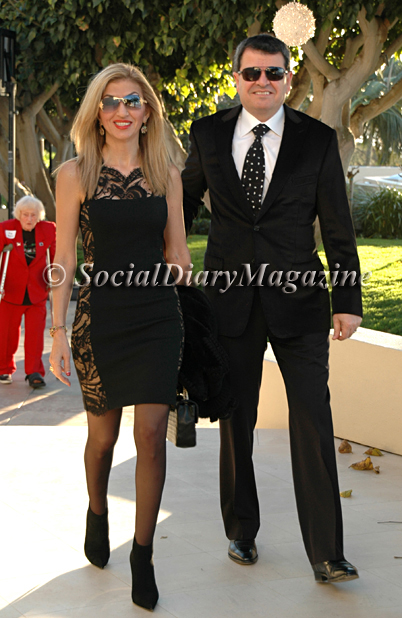 Abeer (in Emilio Pucci) and George Hage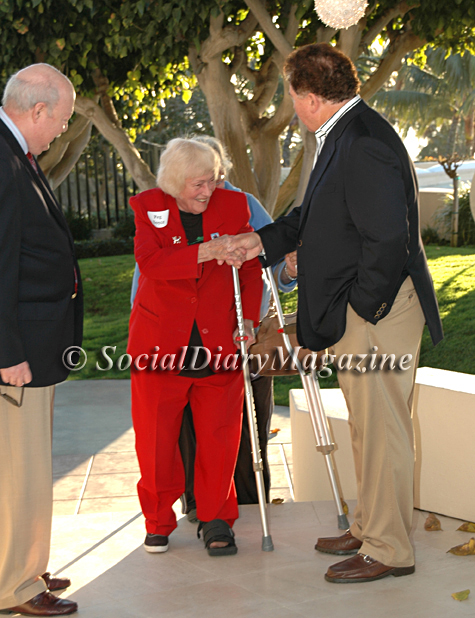 Peg Boyce being greeted by Richard Greenfield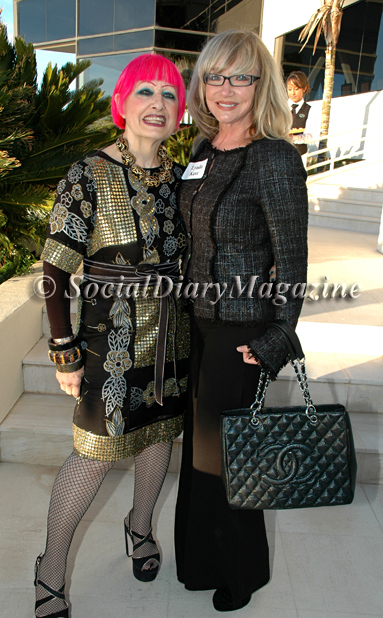 Zandra Rhodes in Zandra with a 'Chanel-ed' out Lynda Kerr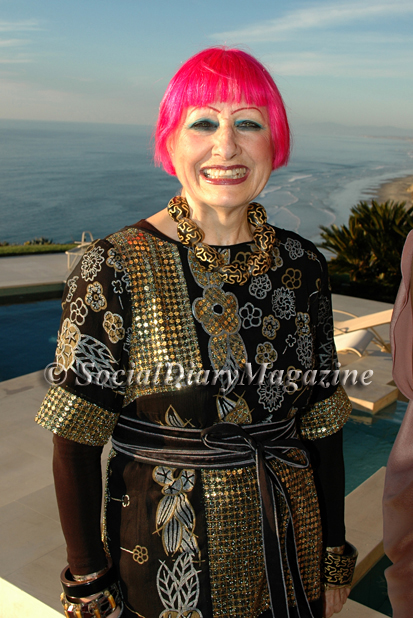 Zandra Rhodes in a beautifully detailed design by ... Zandra!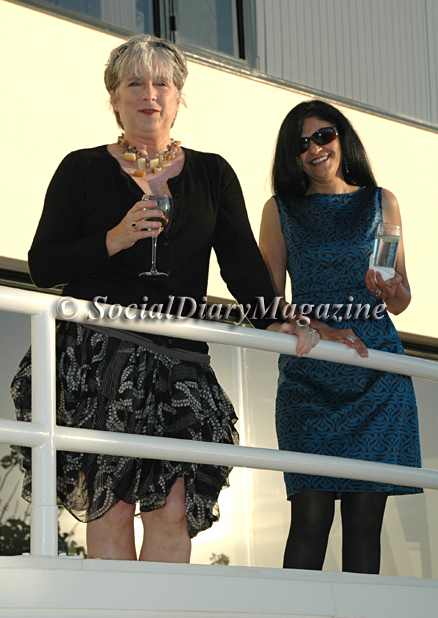 Missy West and Chetna Bhatt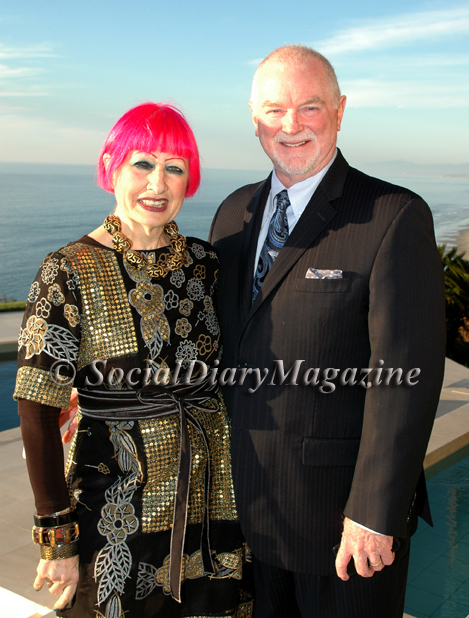 Zandra Rhodes with Ian Campbell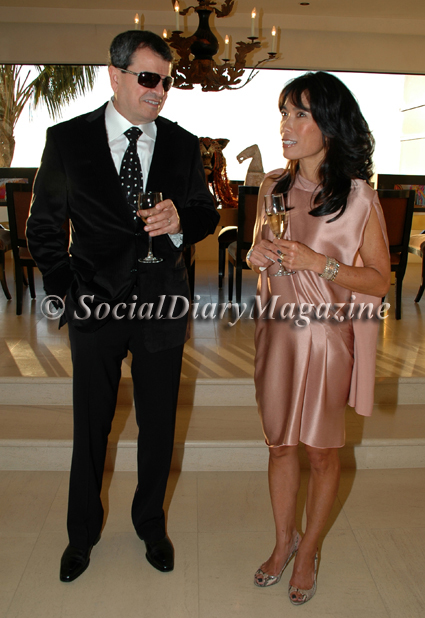 George Hage and Jennifer Greenfield in a very pretty silk number by Roland Mouret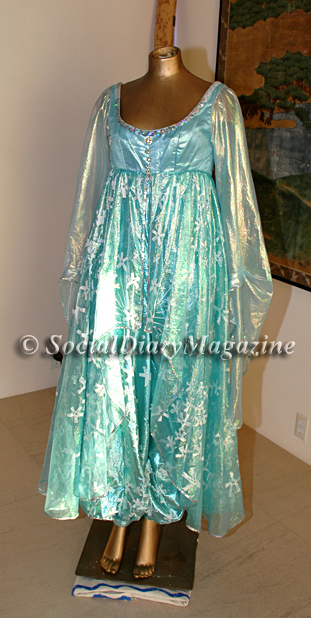 A Zandra Rhodes' design for the opera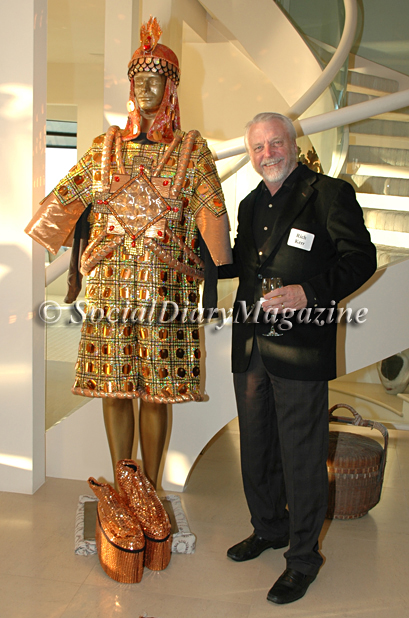 Rich Kerr loving this Zandra design especially the platform shoes!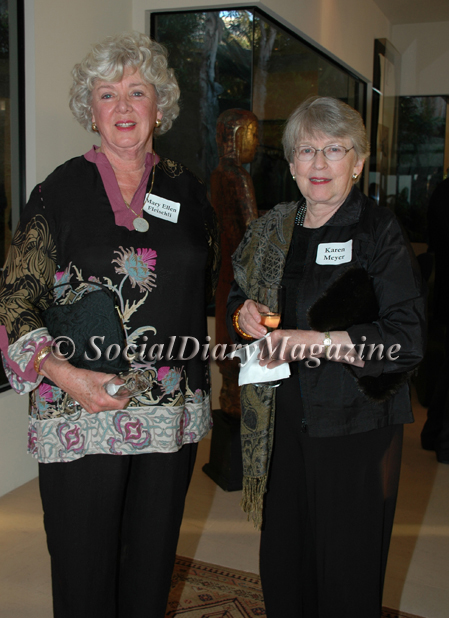 Mary Ellen Fleischli and Karen Meyer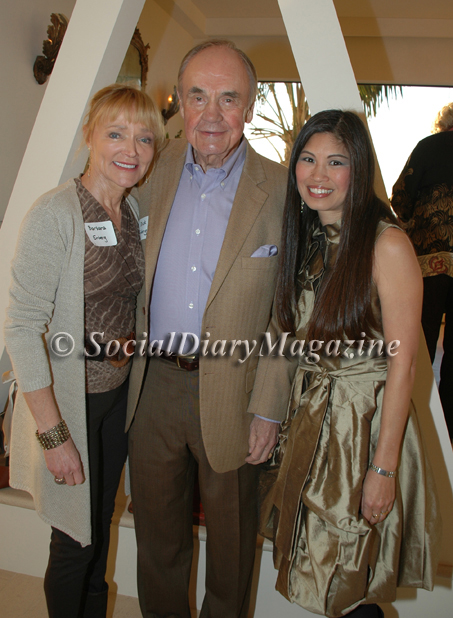 Barbara and Dick Enberg with Lori Walton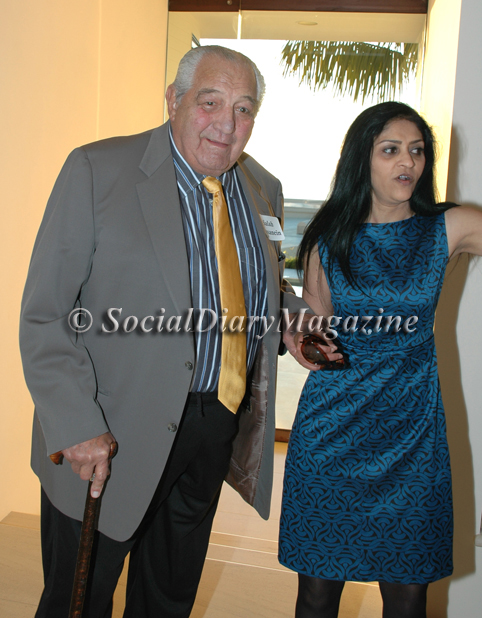 Salah Hassanein being shown the way by Chetna Bhatt
With their best foot forward Jennifer Greenfield and Karen Fox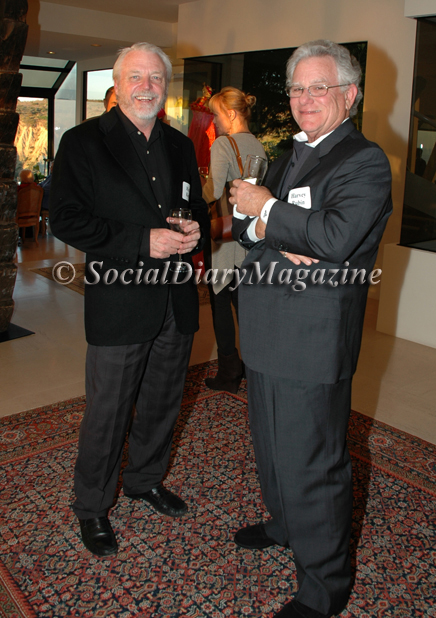 Rich Kerr with Harvey Rubin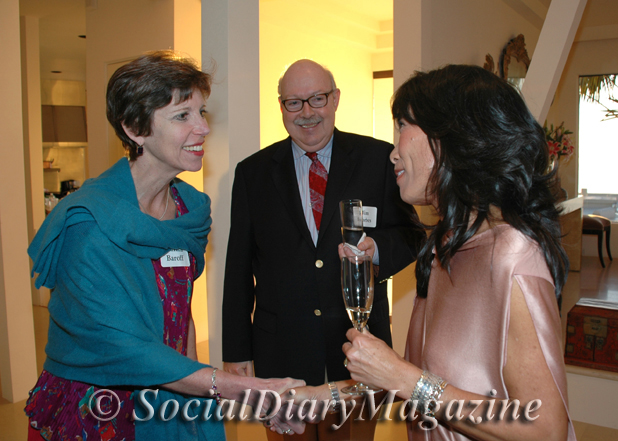 Marina Baroff being greeted by Jennifer Greenfield, with Jim Forbes in the background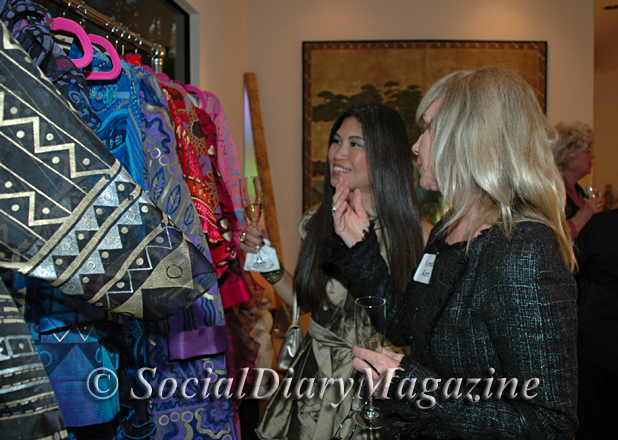 Lori Walton and Lynda Kerr admiring Zandra Rhodes' theatrical designs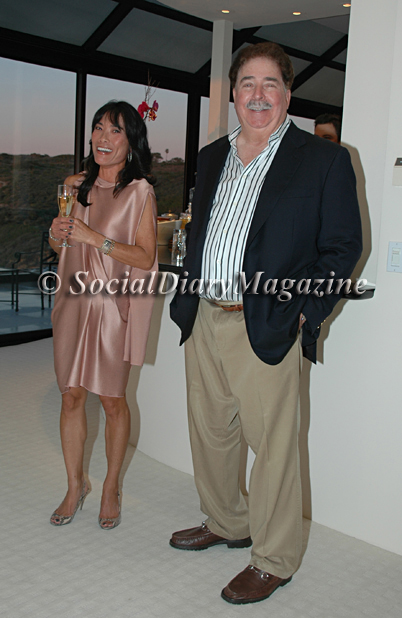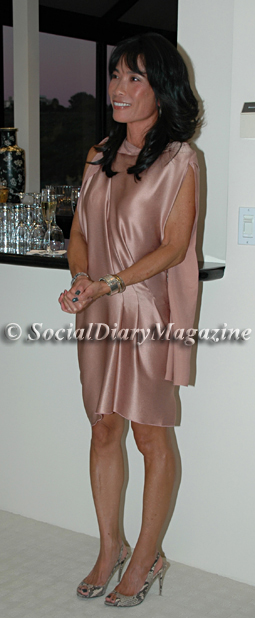 Jennifer and Richard Greenfield (caught by the camera flash) ** Jennifer Greenfield listening to Zandra's wonderful stories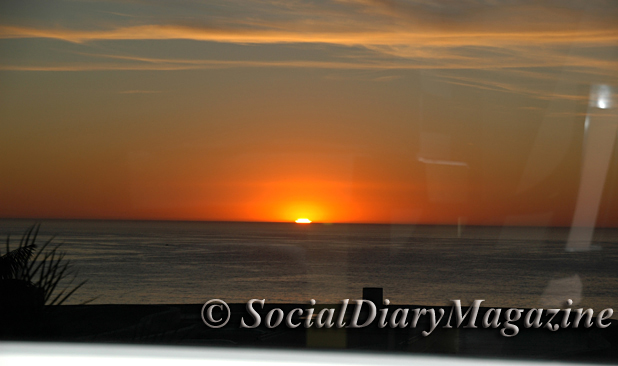 A perfect sunset from the Greenfield's home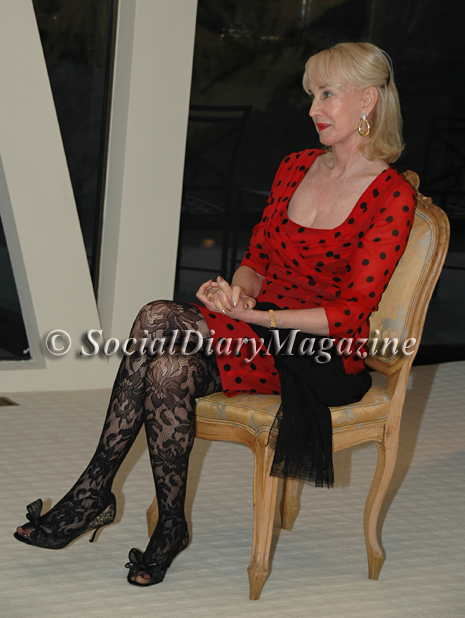 Mary Lyman listening to Zandra Rhodes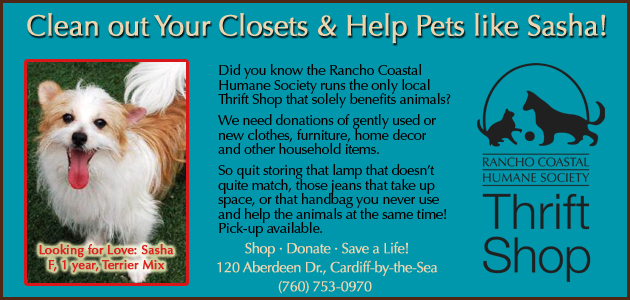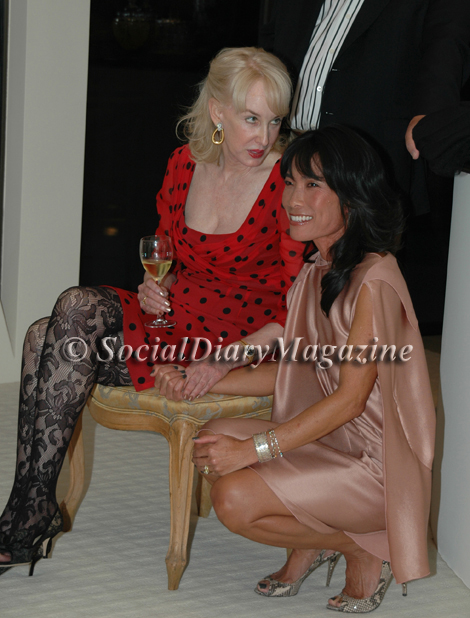 Mary Lyman and Jennifer Greenfield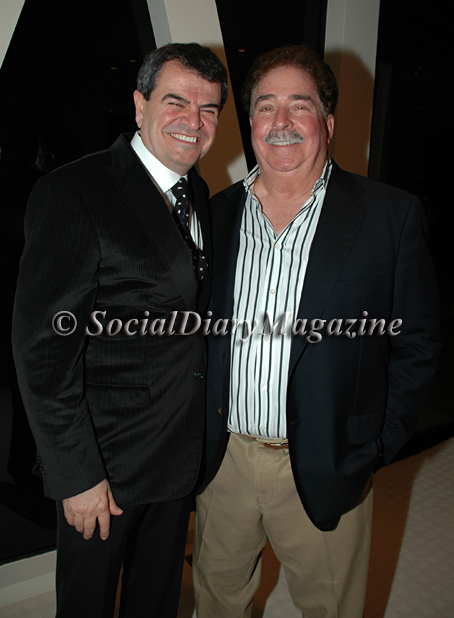 George Hage with Richard Greenfield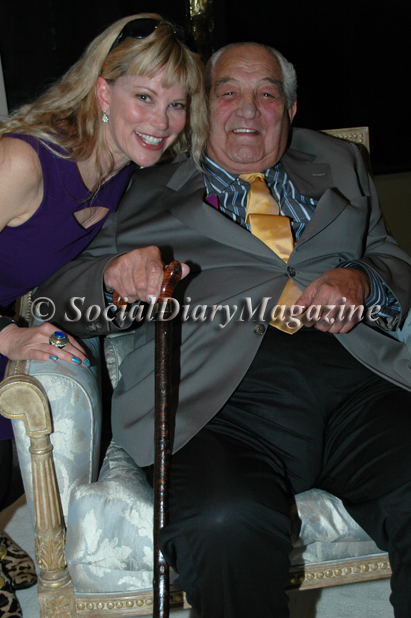 Social Diary's Margo Schwab saying hello to Salah Hassanein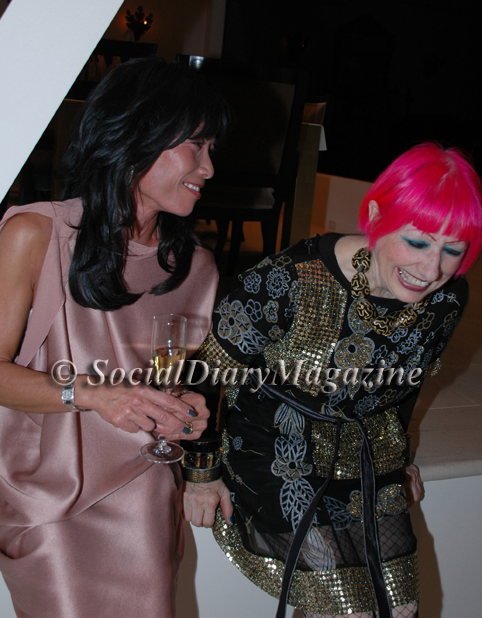 Jennifer Greenfield and Zandra Rhodes having quite the giggle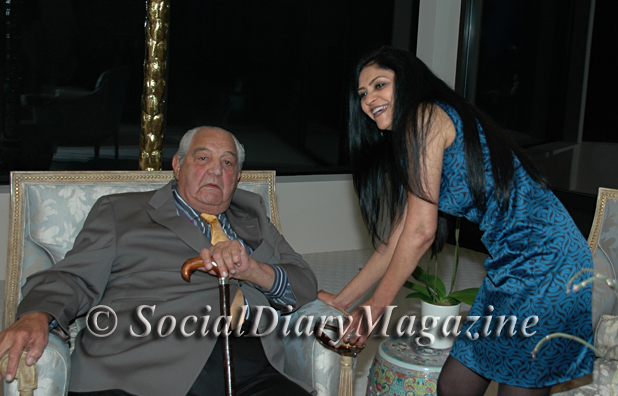 Salah Hassanein with Chetna Bhatt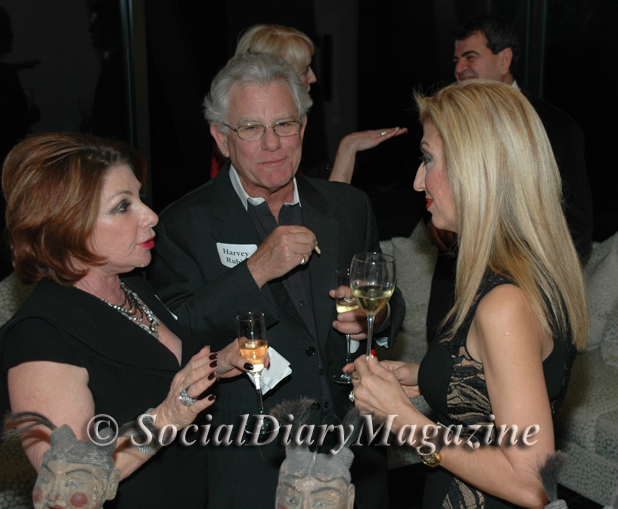 Karen Fox and Harvey Rubin with Abeer Hage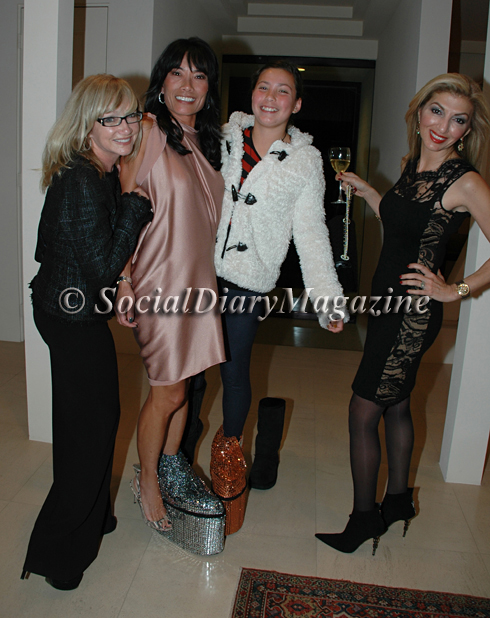 Jennifer Greenfield and 'Rachel G' loving those platform shoes, with Lynda Kerr and Abeer Hage joining in the fun!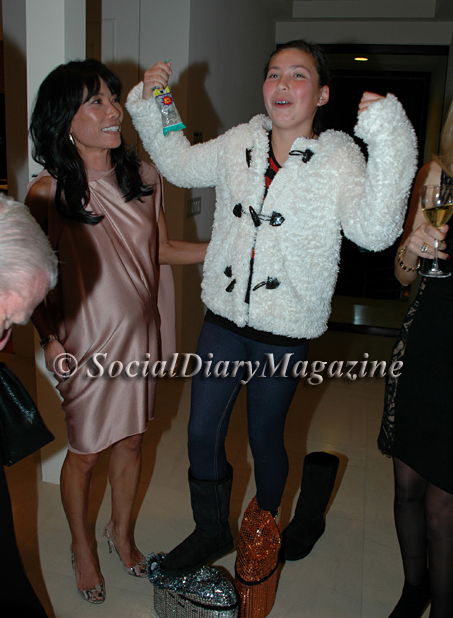 Super Girl Scout 'Rachel G' with Jennifer Greenfield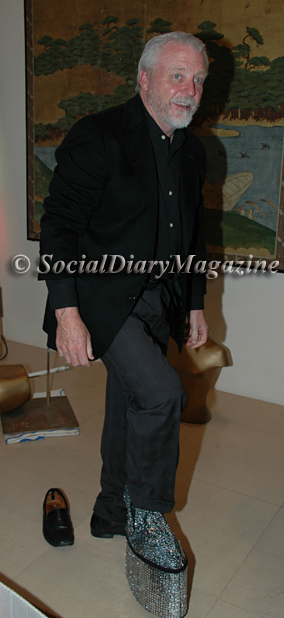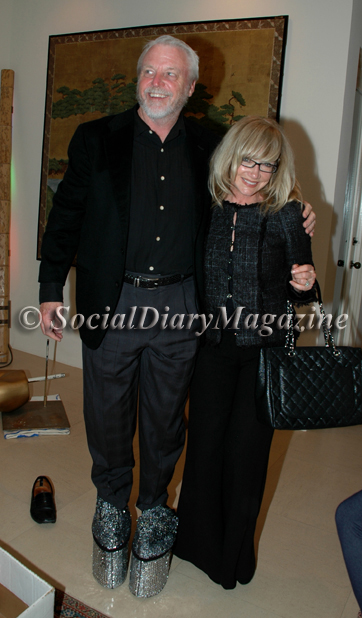 Rich Kerr stepping up with his wife Lynda Kerr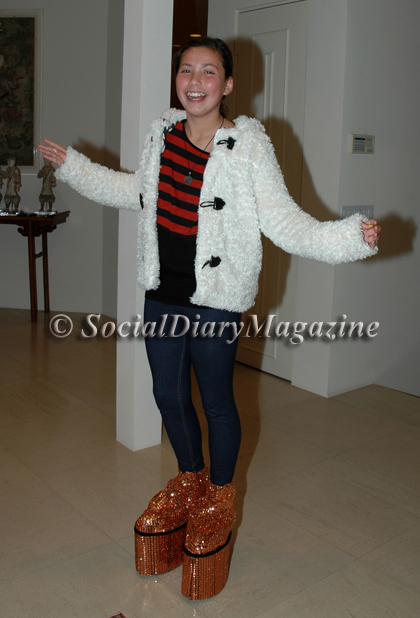 'Rachel G' stylin' her opera diva-ness in Zandra platform shoes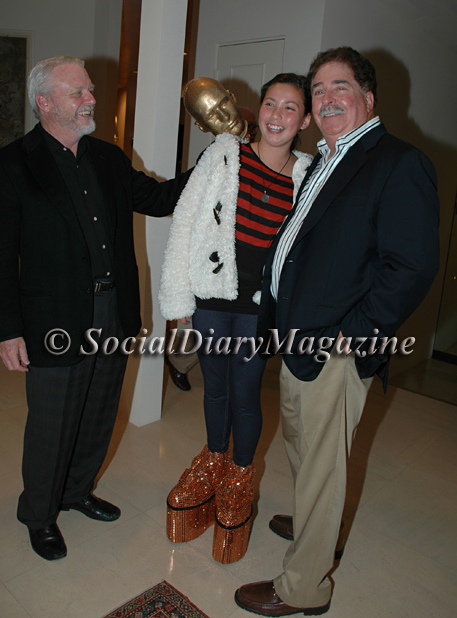 Rich Kerr with Rachel and Richard Greenfield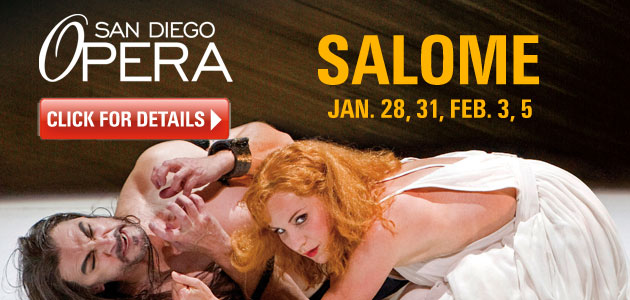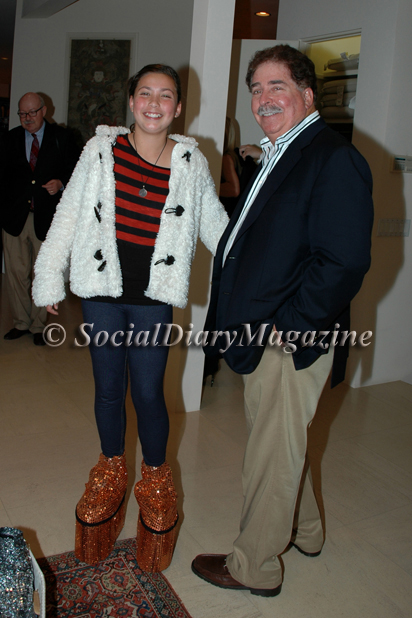 Fun...!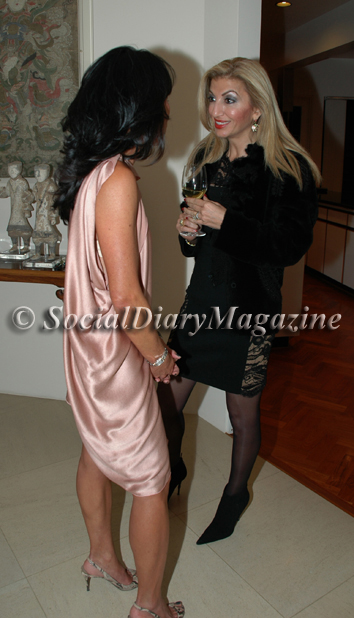 Jennifer Greenfield with Abeer Hage
_____________________________________________________________________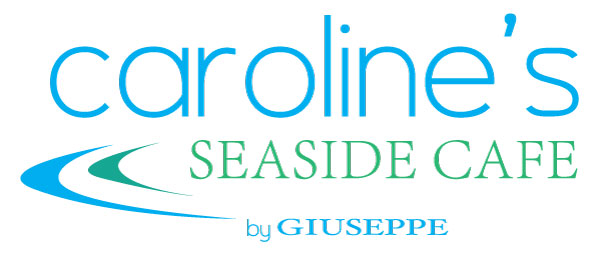 _____________________________________________________________________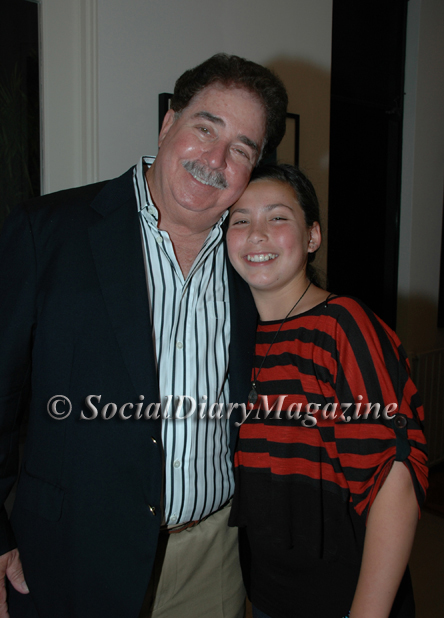 Richard and Rachel Greenfield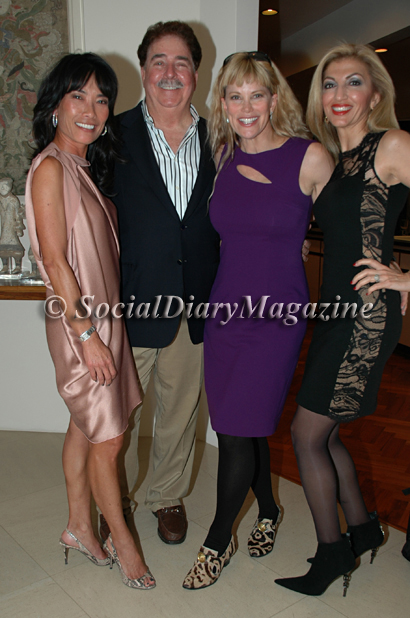 Jennifer and Richard Greenfield with Margo Schwab and Abeer Hage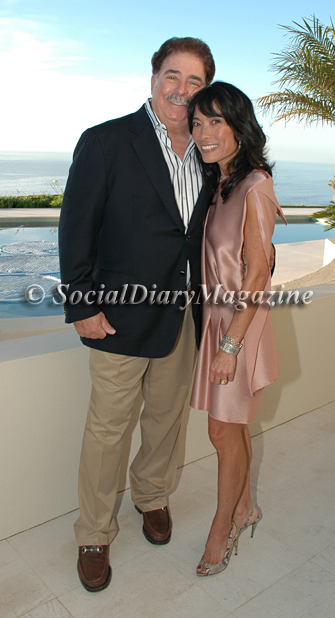 Thanks to the wonderful hosts, Richard and Jennifer Greenfield for having us as their guests!
More Social Diary Event Coverage ....HOME
reported and photographed by Margo Schwab
web technical support by Scott Johnston
Please join us for fun informative updates on Twitter and Facebook

The Town Gossip
Cool event helping to feed children in need...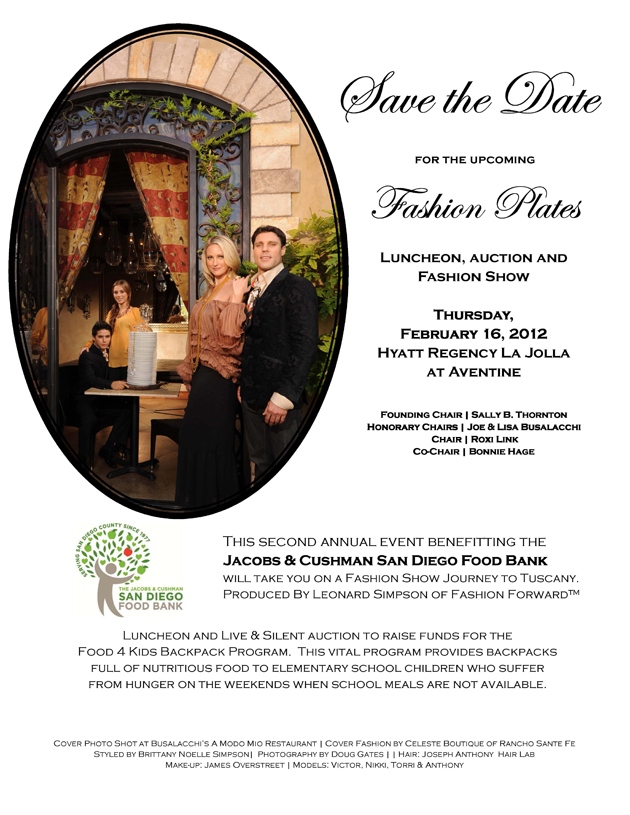 Email Commentary to be added
email TheSocialDiary.com
The photos are really gorgeous. :) Thank you Margo!!! You are the very best! ** Bel Canto hostess, Jennifer Greenfield
* Margo Schwab, MBA, more formally known as Margaret E. Schwab, has produced, written, interviewed and photographed for various media organizations since 1989. Schwab attended Holton Arms School, La Jolla Country Day School and La Jolla High School. Schwab has a B.A. from Scripps College, spent a business internship with S.A.I.C., Science Applications International Corporation, and earned a Masters of Business degree, M.B.A., from the University of San Diego by way of Claremont Graduate School . Schwab additionally took college courses from Harvard University, and Syracuse University. Schwab volunteers for numerous charity organizations. She also continues to support animal organizations and the prevention of people and animal abuse. Schwab is the editor and co-owner of The Social Diary.
Margo Schwab and Scott Johnston of The Social Diary Magazine are pleased to announce a partnerships with the San Diego Humane Society and SD METRO Magazine. They have also partnered with Country Friends and the San Diego American Heart Association and the Arthritis Foundation.
Margo Schwab and Scott Johnston are both members of the La Jolla Beach & Tennis Club (Margo Schwab since 1974) and both are now members of the University Club and its worldwide ClubCorp Compass Society. Margo Schwab and Scott Johnston are Police Press credentialed by the Chief of Police, William Lansdowne.
San Diego's The Social Diary would like to say a special thank you to our advertisers.
Eclat Catering by Athanasia Ampelas - Home Delivery Availabe Too
Nicole Miller at The Forum
Body Sculpt by Sarah
Jacobs and Cushman San Diego Food Bank
Animal Fashion by Jordan
Juelerie by Pamela Pogue
The Museum of Contemporary Art San Diego
Giuseppe Restaurants and Fine Catering
Caroline's Seaside Cafe
The University Club Atop Symphony Towers and ClubCorp
WineSellar & Brasserie - featuring the Gary Parker Wine Club
Cafe Milano on Pearl Street La Jolla
Extreme Pizza in La Jolla
The Animal Hospital of La Jolla
Eugene Ladopoulos of Mistra Estates Olive Oil
Warning ** photos, video and writing on this site are the
2012 copyright, all rights reserved, of The Social Diary LLC and its subsidiaries including San Diego Diario Sociales - Su Conexión Con la Sociedad, no reproduction of any part or parts is allowed without written permission by Social Diary Magazine