Net $970,000 plus Reasons A Starry Starry Night
Was a Winner For Children
More Social Diary Event Coverage ....HOME
The 10th Annual Starry Starry Night Gala benefiting Voices for Children net a whopping $970,000 plus September 29th, 2012. Held at the newly renovated Rancho Valencia, the gala drew quite the 'A' list crowd.
Among the many were Co-Chairs Lise Wilson and Steve Strauss, Co-Chairs Debby and Wain Fishburn, Gigi and Ed Cramer, Stacy and Paul Jacobs, Rebecca and Craig Irving, Lynda Forsha and Bob Blanchard, Lisette and Mick Farrell, Lauren and Greg Garbacz, Mary Keough Lyman, Caroline and Nico Nierenberg, Stacy and Don Rosenberg, Jennifer and Richard Greenfield, Iris and Matthew Strauss, and Sheryl and Harvey White.
Sheryl White is the clever gal behind the Grasswalker invention, a nifty device that allows girls in heels to walk on grass safely, while retaining the pretty sexy look of their heels.
Guests were entertained during cocktail hour by guitarist Coco Montoya and his musicians. Rancho Valencia Chef Eric Bauer provided the inspiring canapes and dinner, and then auction time raised nearly $1 million.
And all for a great cause.
Voice for Children "recruits, trains, and supervises Court Appointed Special Advocates (CASAs) on behalf of the more than 5,000 abused, abandoned and neglected children living in San Diego County's foster care system."
Be advised strictly no downloading, publishing, broadcasting, printing, or copying of photos or content. Please email purchase requests of photos you are in.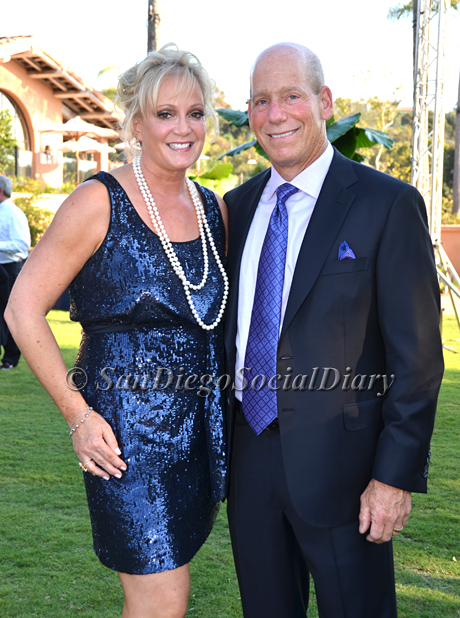 Event Co-Chairs Lise Wilson and Steve Strauss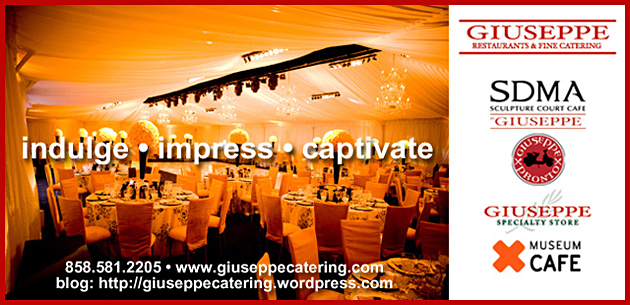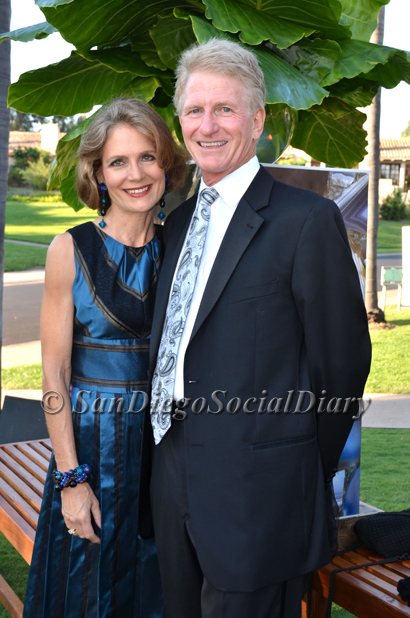 Event Co-Chairs Debby and Wain Fishburn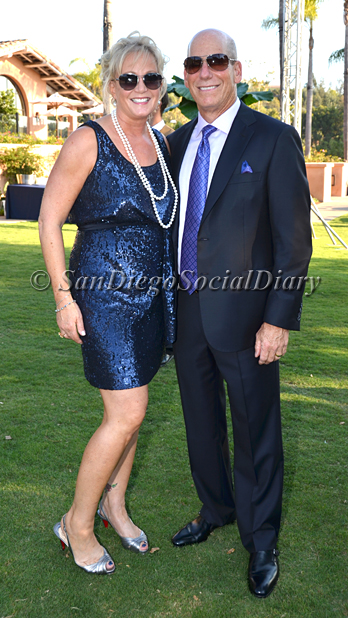 Event Co-Chairs Lise Wilson and Steve Strauss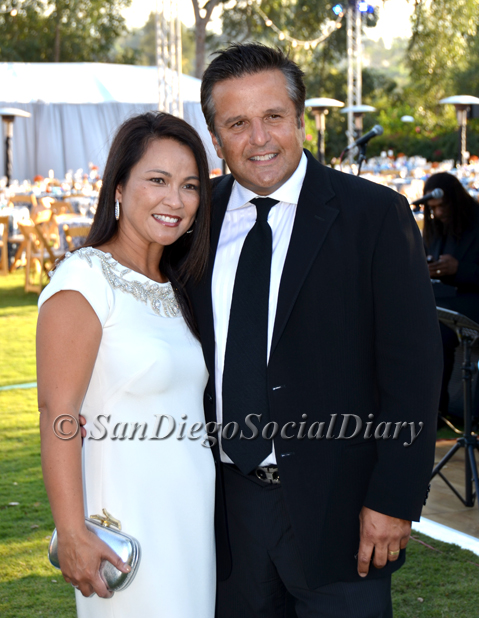 Lisa and Chuck Albanez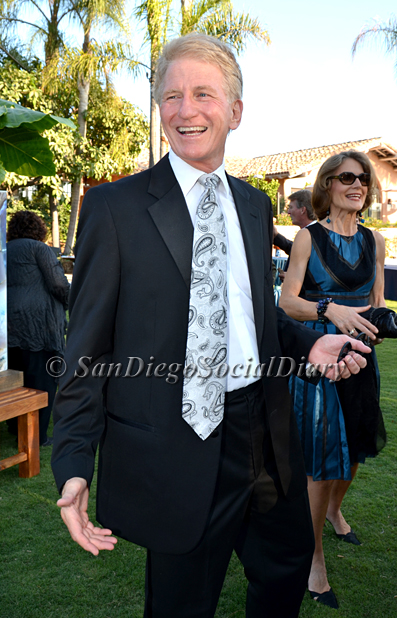 Wain Fishburn in good humor despite an injured foot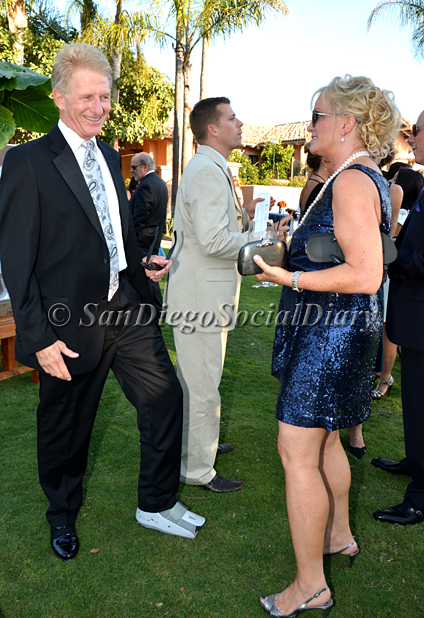 Wain Fishburn with 1 protected foot, and Lise Wilson
Debby Fishburn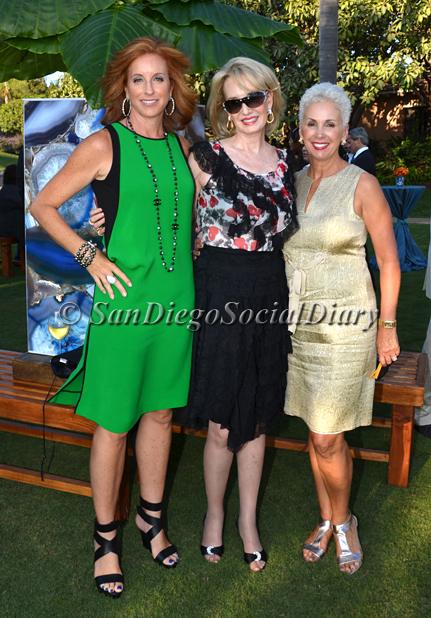 Patsy Marino with Mary Lyman and Mary Drake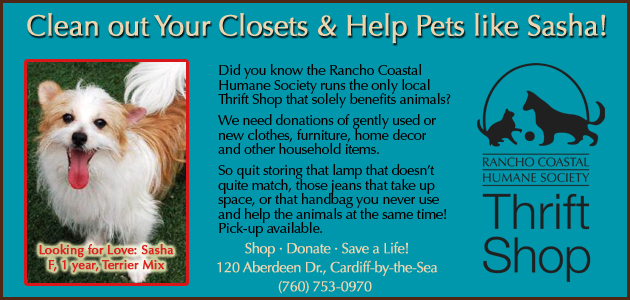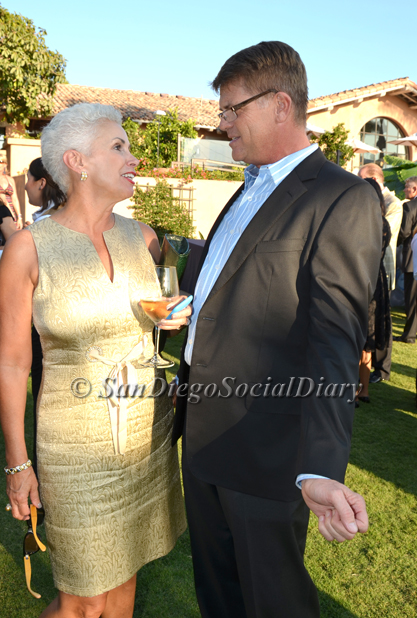 Mary Drake with Event Planner Jim Lennox of Pacific Event Productions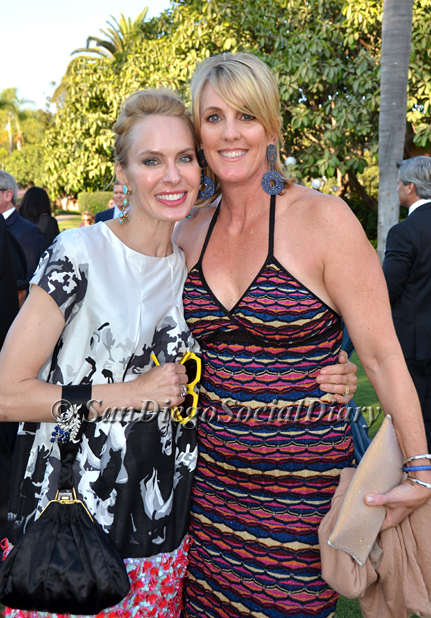 Lauren Krause Garbacz with Terri Bourne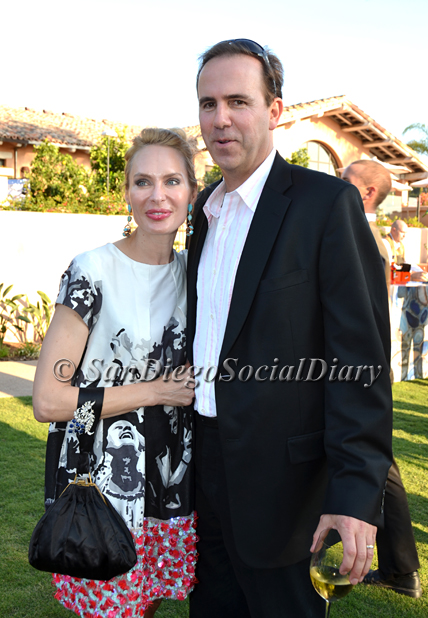 Lauren and Greg Garbacz

Terri Bourne getting a fashion touch from Lauren Krause ** Sheryl White in her Grasswalkers on her Prada shoes... also in a figure hugging Victoria Beckham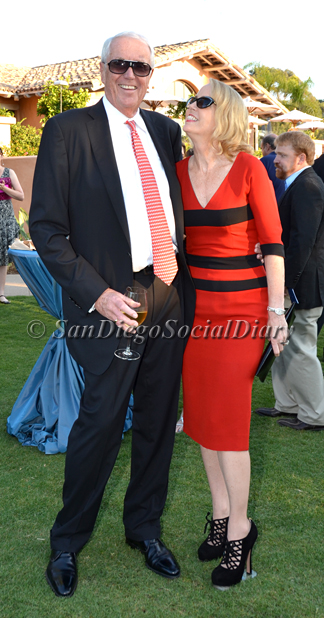 Harvey and Sheryl White in Victoria Beckham with Prada shoes and fab Grasswalkers ** Valerie Cooper in Prabal Gurung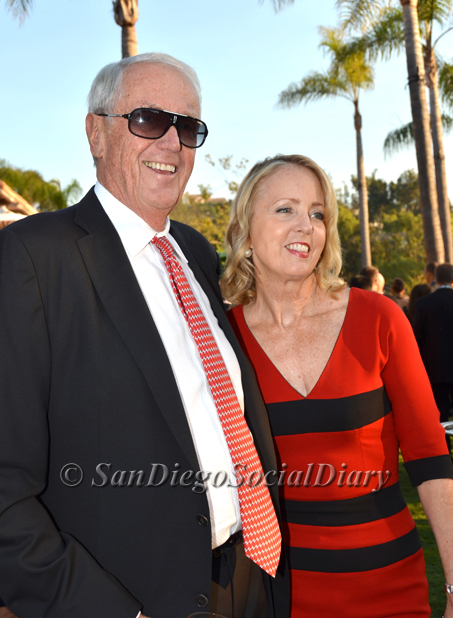 Harvey and Sheryl White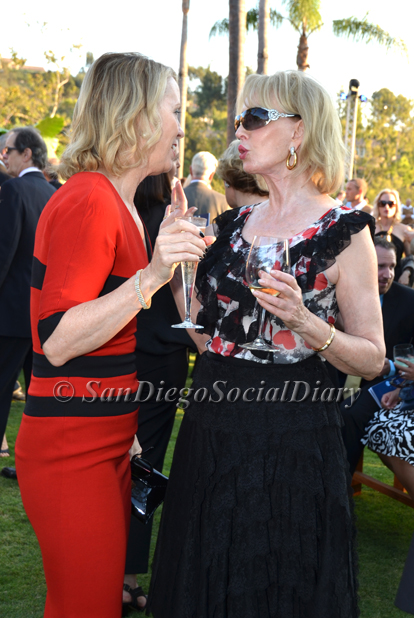 Sheryl White with Mary Lyman in deep girl talk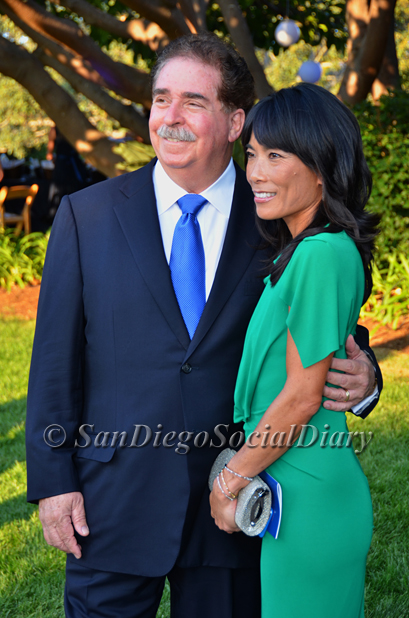 Richard and Jennifer Greenfield in jewel tone Roland Mouret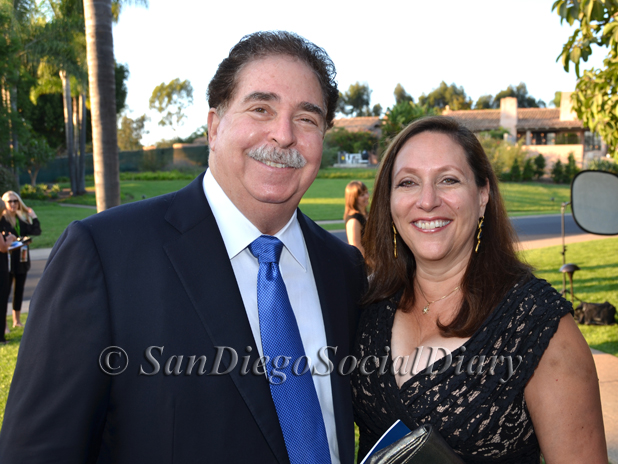 Richard Greenfield with Stacy Rosenberg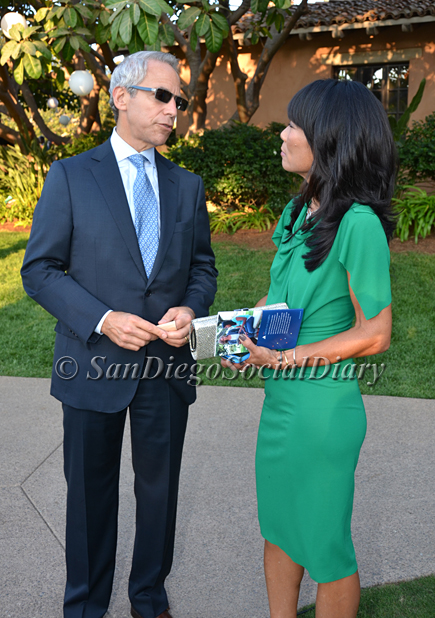 Don Rosenberg catching up with Jennifer Greenfield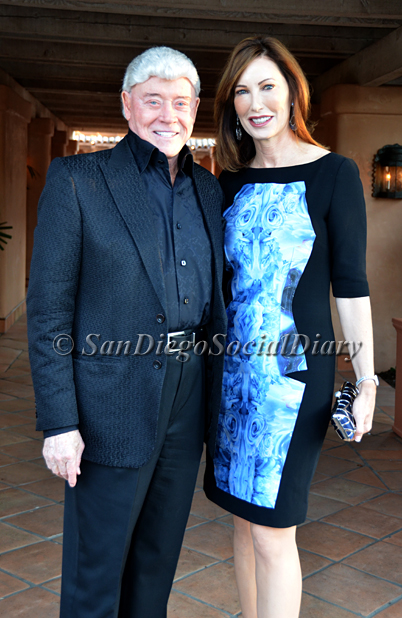 'Versace Harry' and Valerie Cooper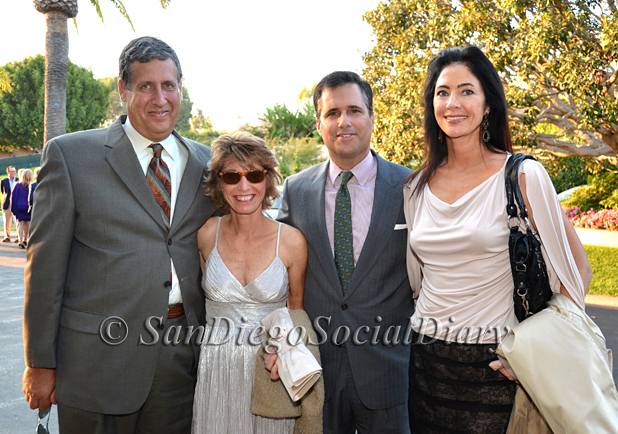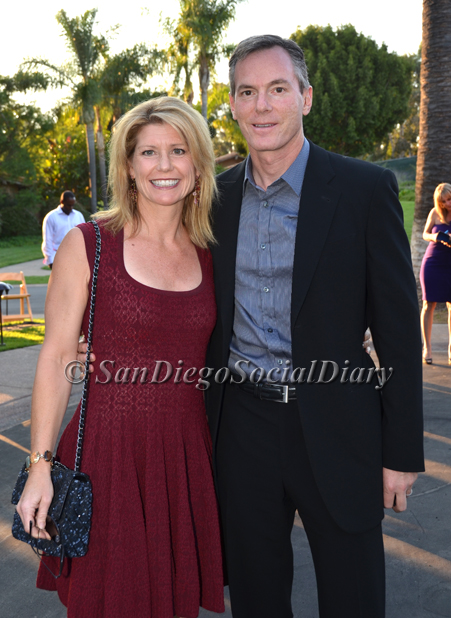 Drs. Stacy and Paul Jacobs of the Qualcomm family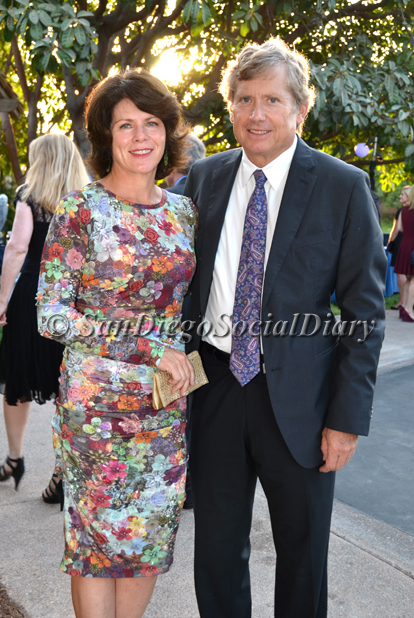 Lynda Forsha and Bob Blanchard
Follow us on Twitter twitter.com/SocialDiaryMag
Follow us on Facebook facebook.com/#!/margo.schwab
More Social Diary Event Coverage ....HOME
reported and photographed by Margo Schwab
publishing support by Scott Johnston
Please join us for fun informative updates on Twitter and Facebook

The Town Gossip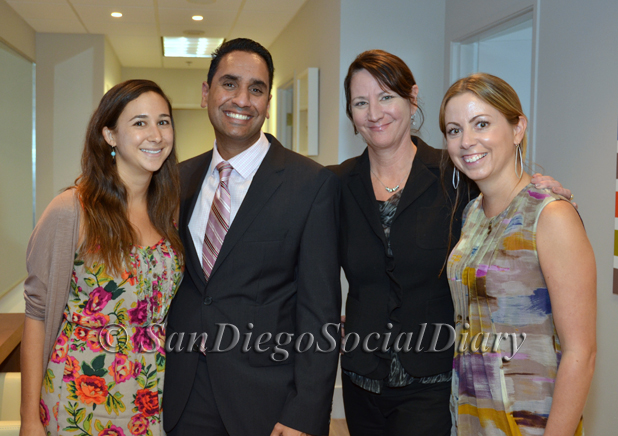 MD Revolution's Torie Borrelli with Pratik patel and team. Very cool health coaching business that incorporates your specific stats with a program and path to a healthier YOU!
Email Commentary to be added
* Margo Schwab, MBA, more formally known as Margaret E. Schwab, has produced, written, interviewed and photographed for various media organizations since 1989. Schwab attended Holton Arms School, La Jolla Country Day School and La Jolla High School. Schwab has a B.A. from Scripps College, spent a business internship with S.A.I.C., Science Applications International Corporation, and earned a Masters of Business degree, M.B.A., from the University of San Diego by way of Claremont Graduate School . Schwab additionally took college courses from Harvard University, and Syracuse University. Schwab volunteers for numerous charity organizations. She also continues to support animal organizations and the prevention of people and animal abuse. Schwab is the editor and co-owner of The Social Diary.
Margo Schwab and Scott Johnston of The Social Diary Magazine are pleased to announce a partnerships with the San Diego Humane Society and SD METRO Magazine. They have also partnered with Country Friends and the San Diego American Heart Association and the Arthritis Foundation.
Margo Schwab and Scott Johnston are both members of the La Jolla Beach & Tennis Club (Margo Schwab since 1974) and both are now members of the University Club and its worldwide ClubCorp Compass Society. Margo Schwab and Scott Johnston are Police Press credentialed by the Chief of Police, William Lansdowne.
San Diego's The Social Diary would like to say a special thank you to our advertisers.
The Real Real - Luxury Designer Consignment
Bowers Fine Jewelry
La Jolla Cosmetic Laser Clinic
ARTS - A Reason to Survive
HG Motorsports
Eclat Catering and Home Delivery by Chef Athanasia Ampelas
Margaret's The Couture Cleaners
Donovan's - America's Best Steak & Chop House, Prime Seafood Too!
PAWS - Helping People Helping Pets
Helen Woodward Animal Center sponsored by Taylor Miller
H. Moradi Estate and Fine Jewelry on Prospect Street
Nicole Miller at The Forum
San Diego Public Library Foundation
Rancho Coastal Humane Society
San Diego Humane Society
Hot Rock Jewelry
San Diego Museum of Art
Heinz Geitz Autohaus
Smaha Law - Estate and Business Attorney John Smaha
Animal Fashion by Jordan
Juelerie by Pamela Pogue
The Museum of Contemporary Art San Diego
Giuseppe Restaurants and Fine Catering
The University Club Atop Symphony Towers and ClubCorp
WineSellar & Brasserie - featuring the Gary Parker Wine Club
Cafe Milano on Pearl Street La Jolla
The Marine Room
Ark Antiques
Extreme Pizza in La Jolla
The Animal Hospital of La Jolla
Eugene Ladopoulos of Mistra Estates Olive Oil
Warning ** photos, video and writing on this site are the
2012 copyright, all rights reserved, of The Social Diary LLC and its subsidiaries including San Diego Diario Sociales - Su Conexión Con la Sociedad, no reproduction of any part or parts is allowed without written permission by Social Diary Magazine