San Diego Symphony's Tux 'N Tennies Hits the Right Chord with KC & The Sunshine Band!
More Social Diary Event Coverage ....HOME
The San Diego Symphony was a hit once again June 27th, 2013 as hundreds of music patrons gathered at the San Diego Embarcadero for Tux 'N Tennies. Groovy dress was encouraged - think tuxedo jackets, shorts, bell bottoms, and platform shoes!
After a cocktail reception, guests enjoyed a Sycuan Casino buffet of delights, and then an exceptional San Diego Symphony performance!... Did we say exceptional.... more like out of this world!
And it just got better.....
The Symphony was later joined by the iconic groovy group KC and the Sunshine Band..... Can we say 'Keep It Comin' Love,' 'I'm Your Boogie Man,' 'Get Down Tonight,' and more...... Everyone but everyone danced!... and it was FUN!!
Highlights
Doin' the bump with Hélène Gould
Being given the guitar pick by guitar bassist Stephen Lashley
Seeing Evva Fenison as a groovy blond
Seeing Principal Concertmaster Violinist Nick Grant - we're his fans
Dancing with San Diego Symphony Ward Gill - he's got moves!
Accolades To:
Co-Chairs Nikki and Ben Clay, Joyce Gattas
Sponsor Ashford University
San Diego Symphony for a superb event that was well run, well done, and on time!!
Proceeds
Proceeds from this event benefit the Symphony's music and education and outreach programs ...Brava!!
Be advised strictly no downloading, publishing, broadcasting, printing, or copying of photos or content. Please email purchase requests of photos you are in.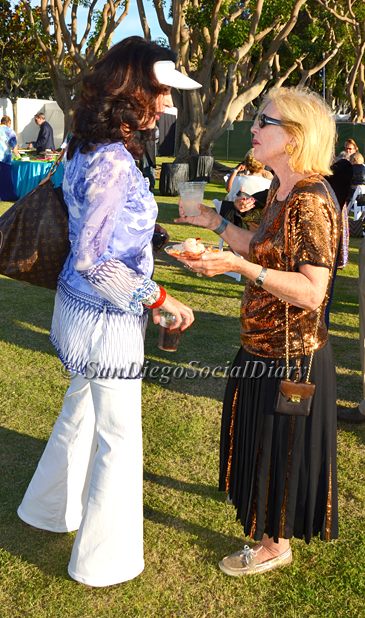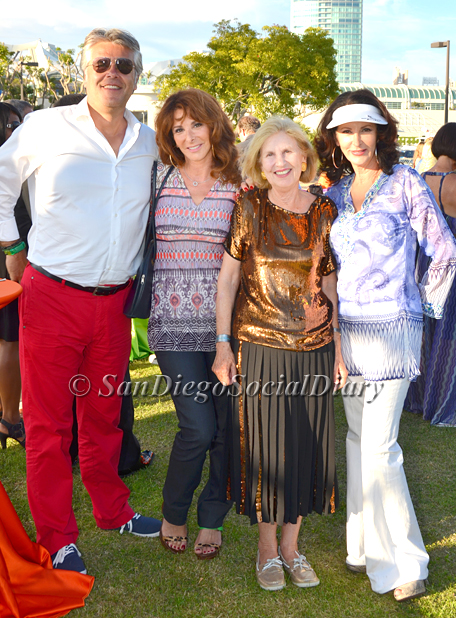 Hélène Gould with Jane Rice ** Benoit Voslion and Régine Levy-Dreyfus de Paris, avec Jane Rice et Hélène Gould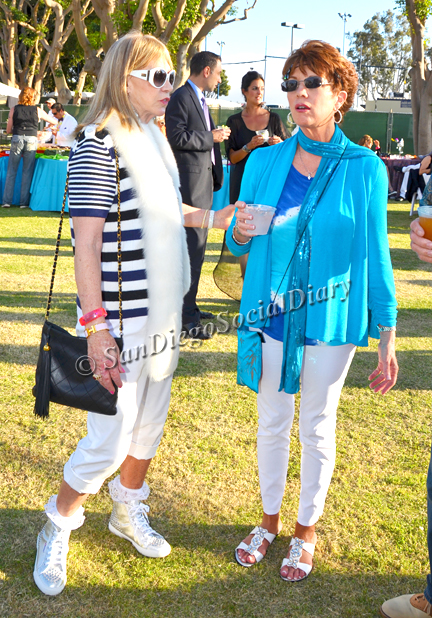 Joyce Glazer with Kristy Gregg of US Bank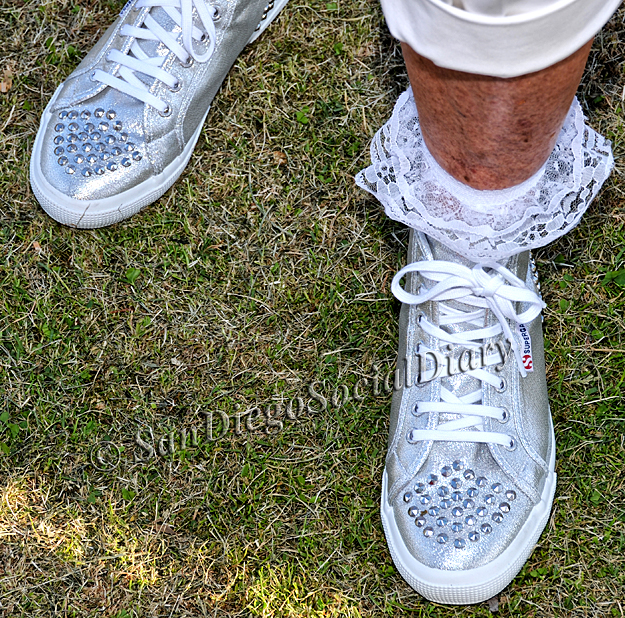 Tennies were de rigueur!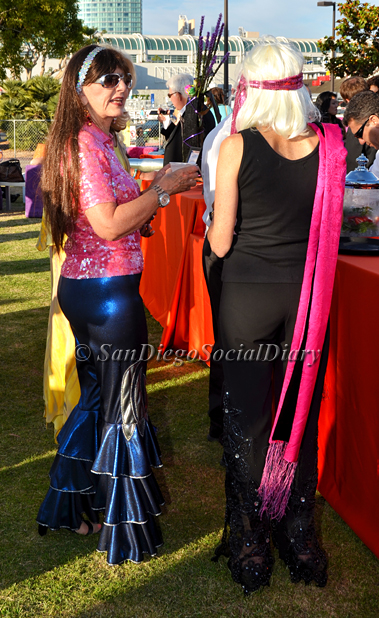 Carolyn Clark in pretty Jordan ** Co-Chair Nikki Clay invoking ABBA....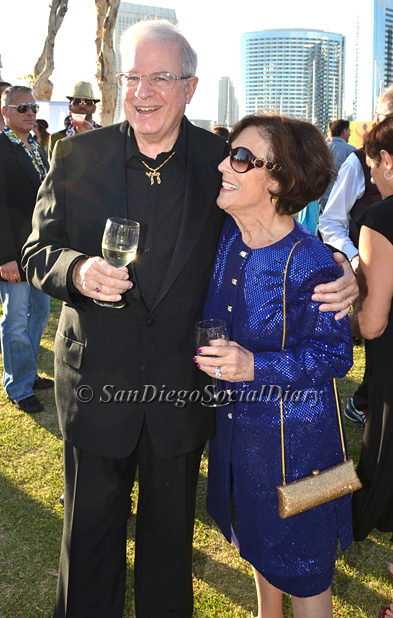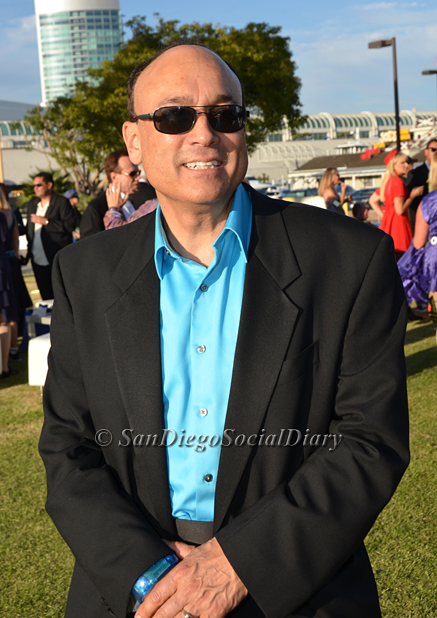 'Rabbi' Jeffrey and Sheila Lipinsky ** Stephen Baker of the San Diego Symphony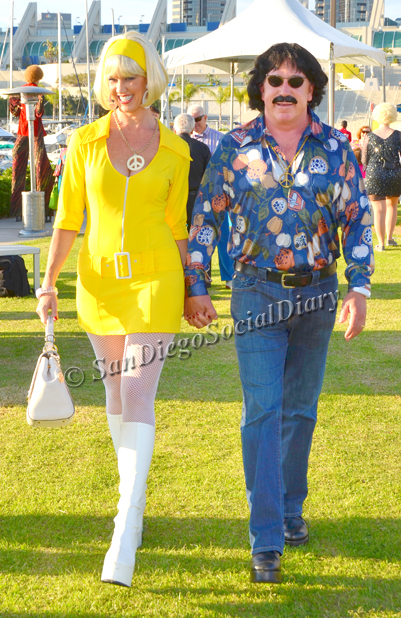 Platformed and ready to party, Evva and Mike Fension ** Rachel Grosvenor sharing a laugh with 'in the pink' Scott Johnston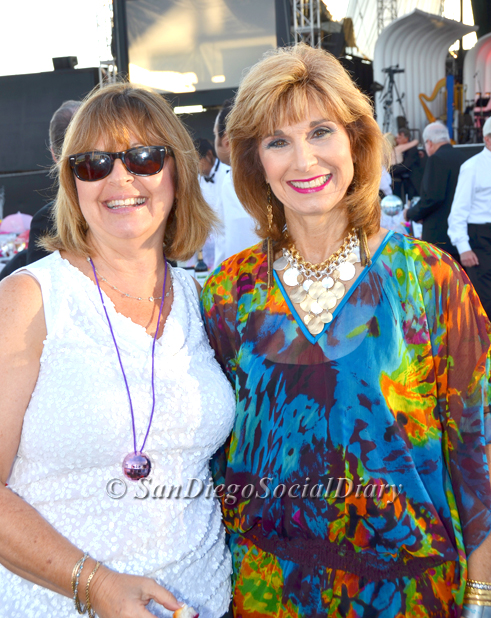 Karen Goldman and friend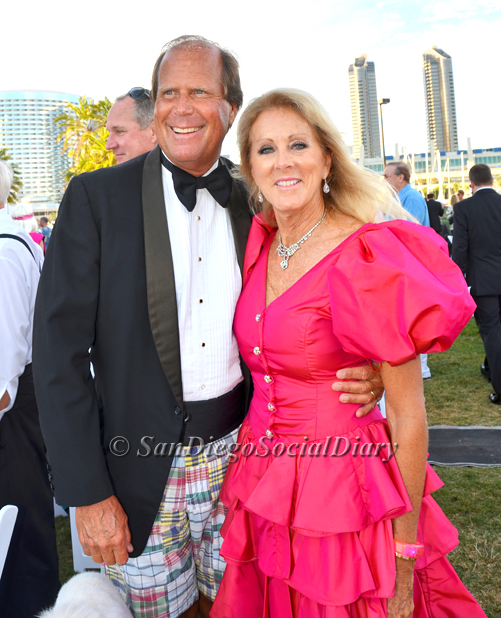 Lance Peto and Kathryn Murphy...their first of many Tux 'N Tennies events!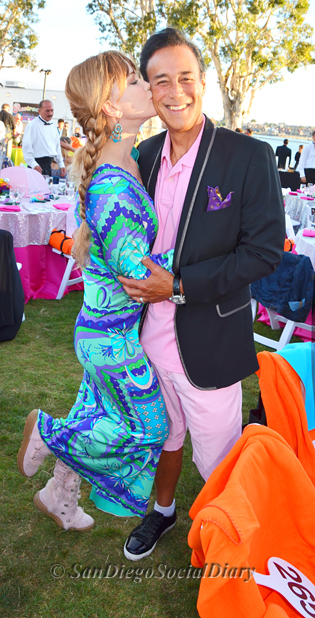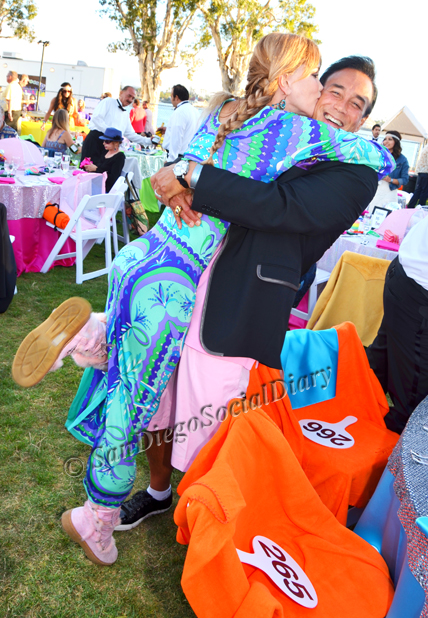 The San Diego Symphony inspires love.... for music!!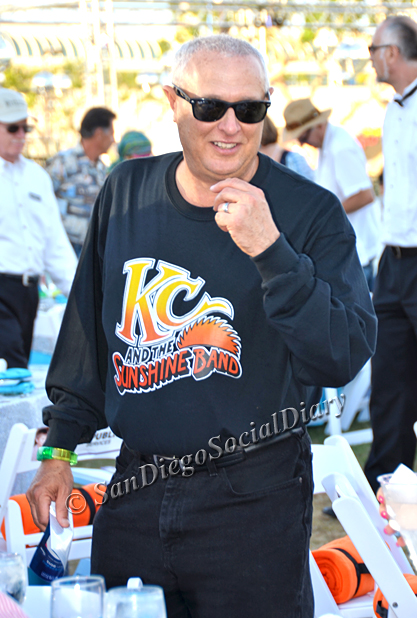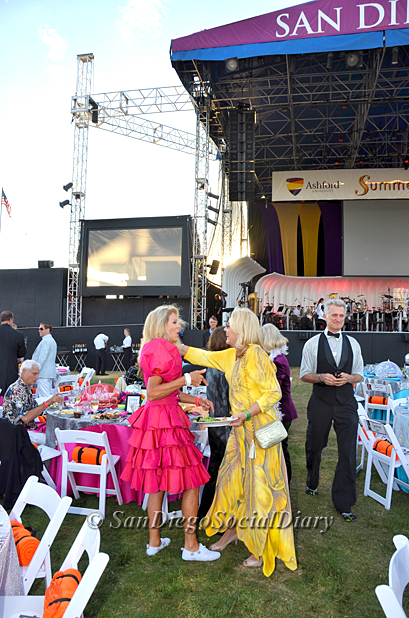 Seth Goldman of the San Diego Symphony ** Friends Kathryn Murphy and Carolyn Clark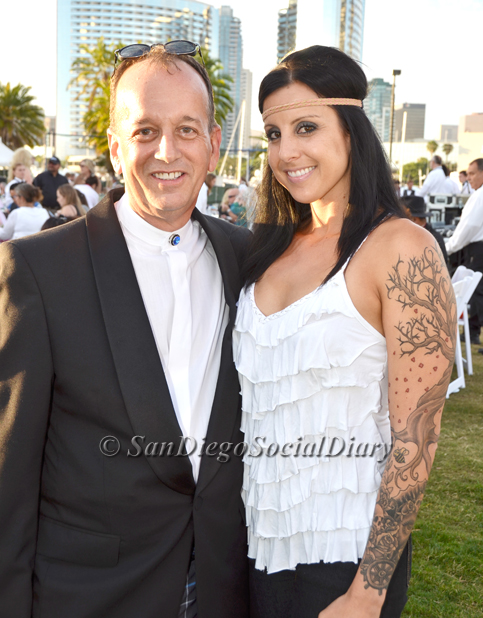 Mark Higginbotham of the U.S. Grant Hotel and friend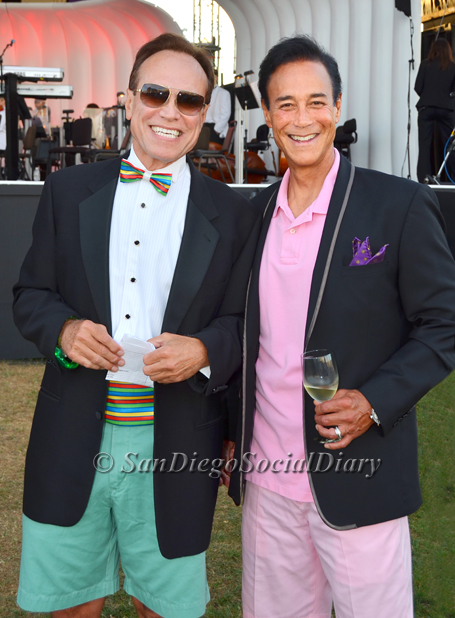 Two well dressed gents - San Diego Symphony's dynamic CEO Ward Gill, with Scott Johnston of the San Diego Social Diary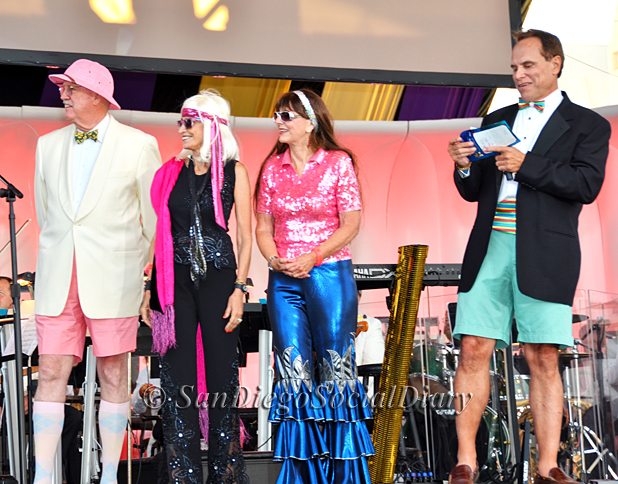 Co-Chairs Ben Clay, Joyce Gattas and Nikki Clay with Ward Gill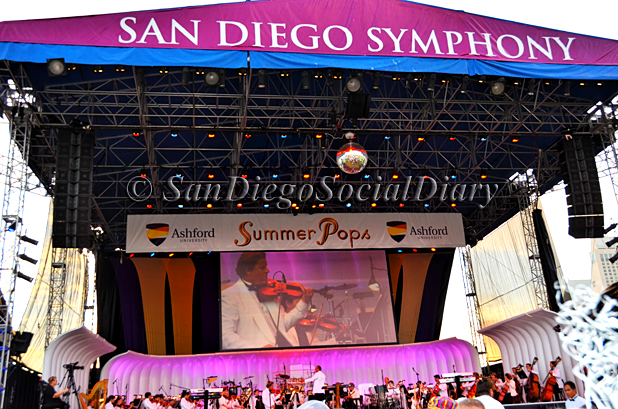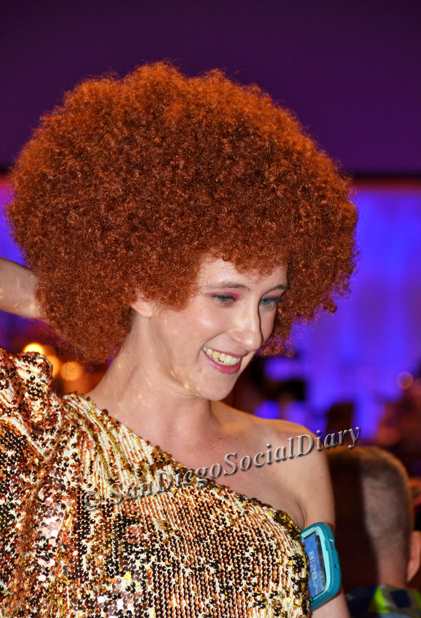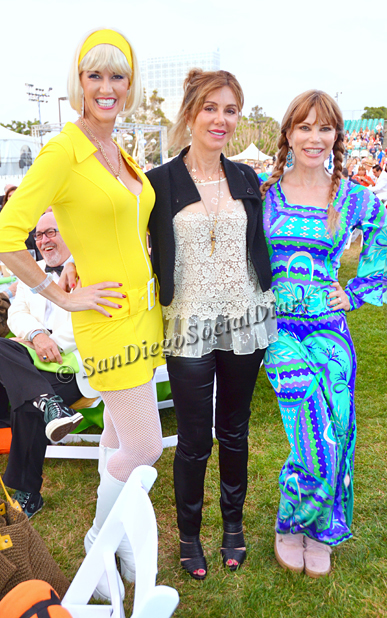 Fabulous Hair! ** The Groovy Chicks, Evva Fenison, Joanne Laverson, and Margo Schwab in vintage Pucci!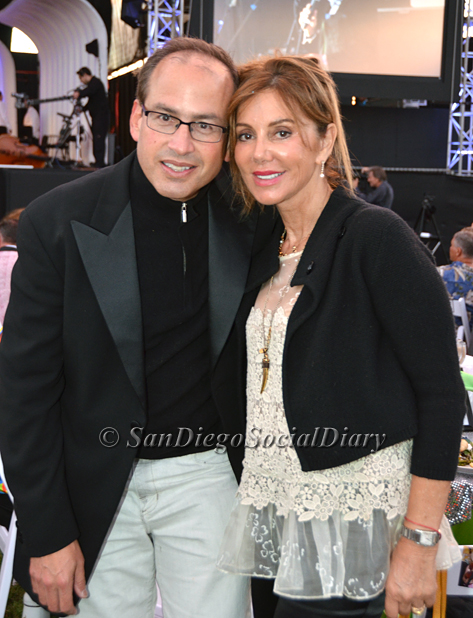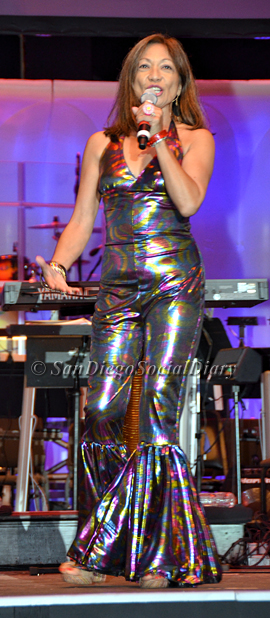 'Feel Beautiful's' Steve Laverson and 'The Doctor's Wife' Skincare's Joanne Laverson ** Board of Directors, Chair, San Diego Symphony Evelyn Olson Lamden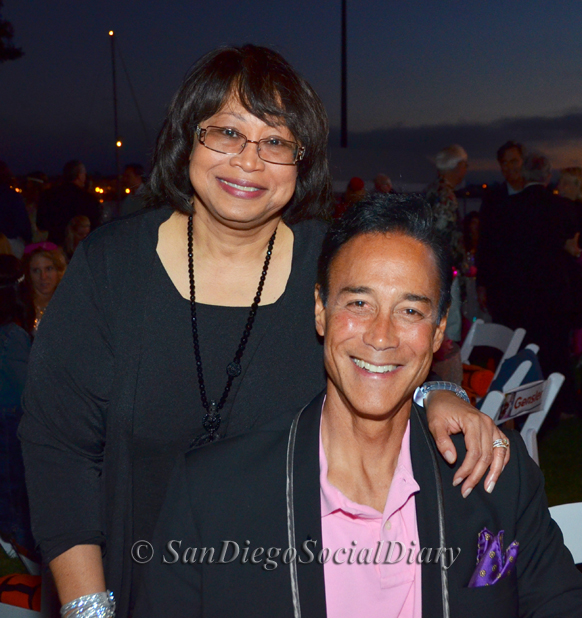 Dea Hurston and Scott Johnston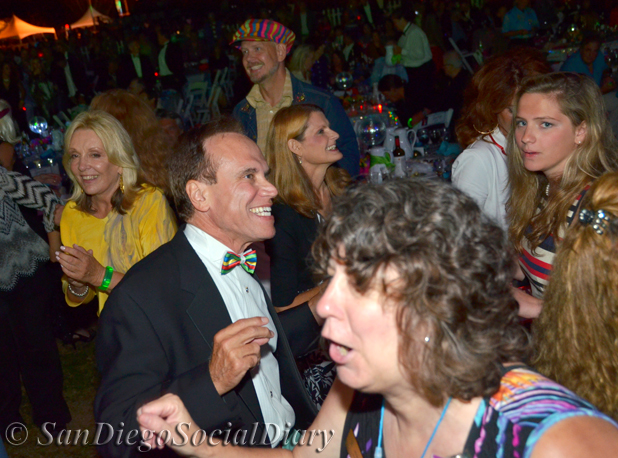 Time To Dance and Groove....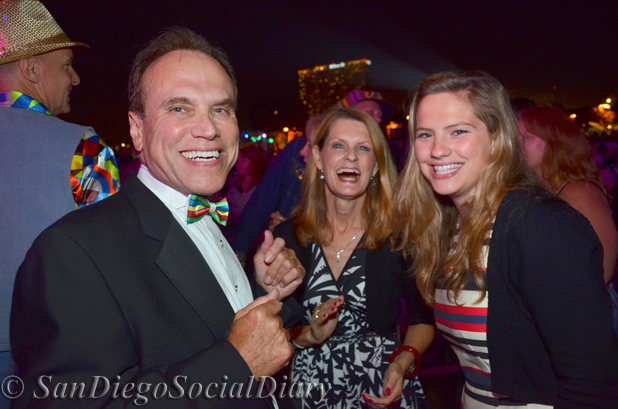 Fun everywhere....!
Social Diary sneaking up on Ward Gill!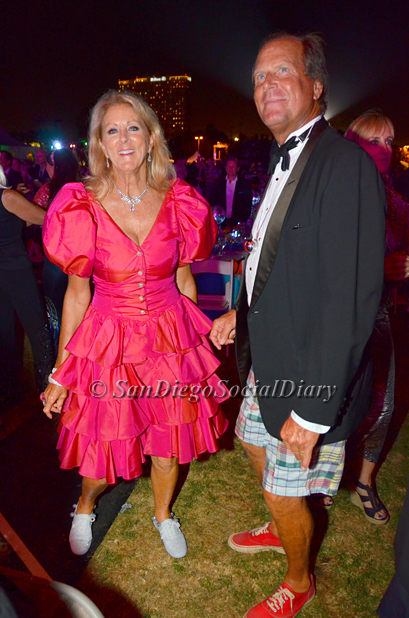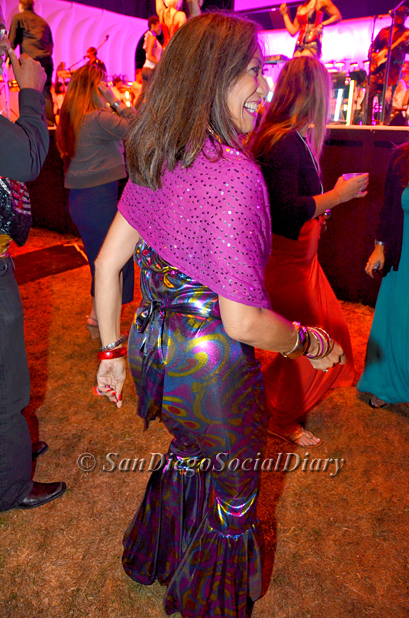 Newlyweds Kathryn Murphy and Lance Peto ** Symphony's Groovy Gal Evelyn Olson Lamden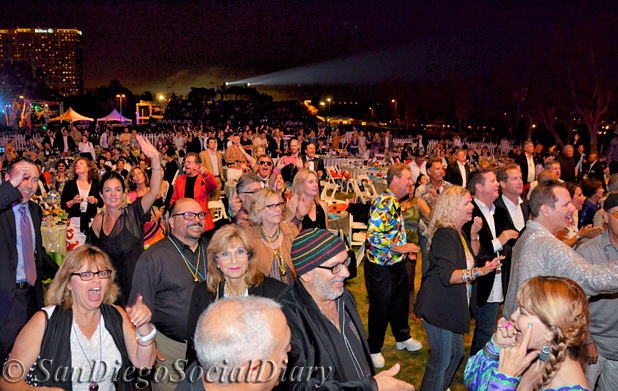 The Scene!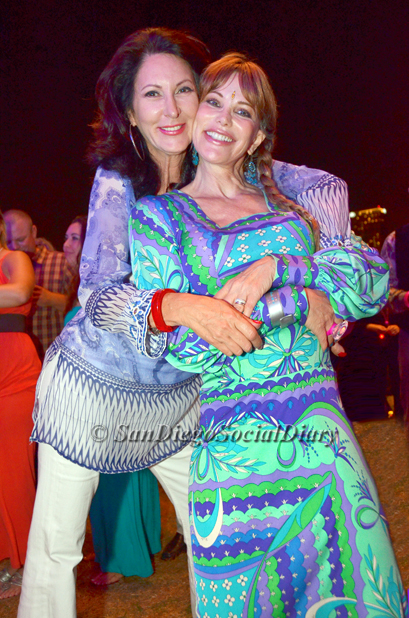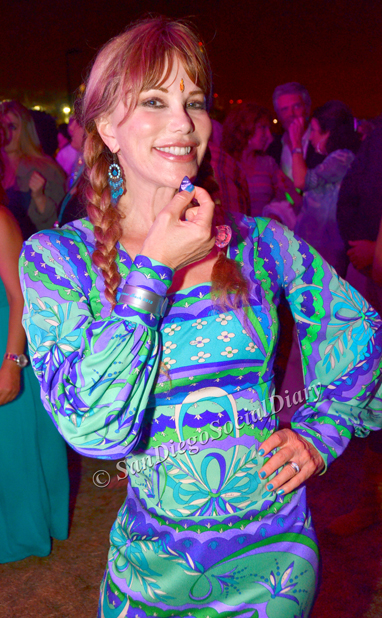 Hélène Gould giving Margo Schwab a hug ** Margo Schwab tossed the guitar pick from KC & The Sunshine Band's Stephen Lashley.... #AlmostAGroupie!!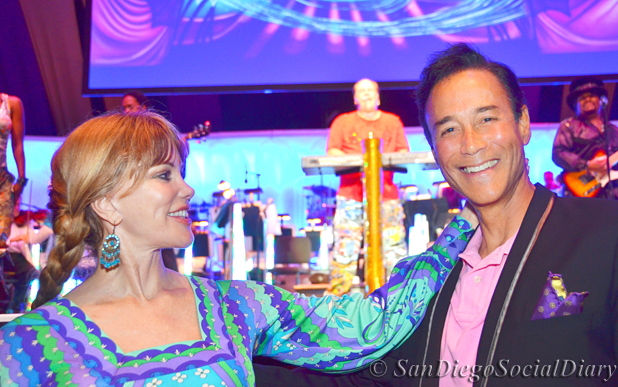 Tux 'N Tennies...That's The Way We Like It.....uh huh, u huh!!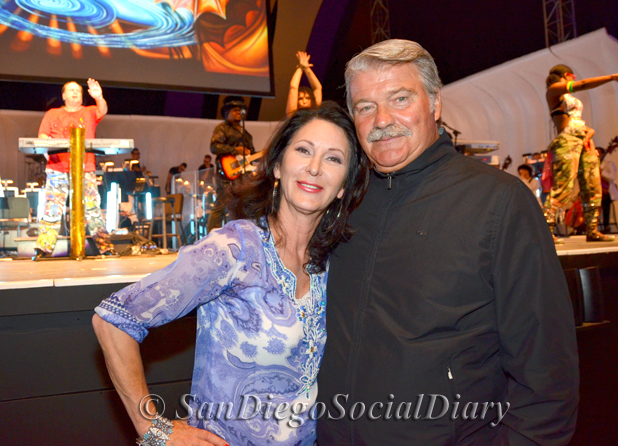 Hélène and George Gould, the 2013 San Diego Symphony's Opus Gala Chairs...October 12th...don't miss!
and for more Summer Pops Fun....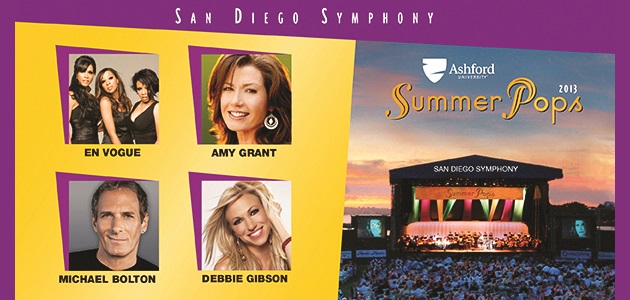 THE TOWN GOSSIP
Handsome Peers for a Great Cause....
Follow us on Twitter twitter.com/SocialDiaryMag
Follow us on Facebook facebook.com/#!/margo.schwab
More Social Diary Event Coverage ....HOME
reported and photographed by Margo Schwab
publishing support and photoshopping by Scott Johnston
Please join us for fun informative updates on Twitter and Facebook

Email Commentary to be added
email SDSocialDiary@gmail.com
* Margo Schwab, MBA, more formally known as Margaret E. Schwab, has produced, written, interviewed and photographed for various media organizations since 1989. Schwab attended Holton Arms School, La Jolla Country Day School and La Jolla High School. Schwab has a B.A. from Scripps College, spent a business internship with S.A.I.C., Science Applications International Corporation, and earned a Masters of Business degree, M.B.A., from the University of San Diego by way of Claremont Graduate School . Schwab additionally took college courses from Harvard University, and Syracuse University. Schwab volunteers for numerous charity organizations. She also continues to support animal organizations and the prevention of people and animal abuse. Schwab is the editor and co-owner of The Social Diary.
Margo Schwab and Scott Johnston of The Social Diary Magazine are pleased to announce a partnerships with the San Diego Humane Society and SD METRO Magazine. They have also partnered with Country Friends and the San Diego American Heart Association and the Arthritis Foundation.
Margo Schwab and Scott Johnston are both members of the La Jolla Beach & Tennis Club (Margo Schwab since 1974) and both are now members of the University Club and its worldwide ClubCorp Compass Society. Margo Schwab and Scott Johnston are Police Press credentialed by the Chief of Police, William Lansdowne.
San Diego's The Social Diary would like to say a special thank you to our advertisers.
Rancho Coastal Humane Society
San Diego Symphony
KCM Group - Construction Management and Consulting Services
Symbolic Motor Car Company
Smaha Law - Business and Estate Law Expertise
Bowers Fine Jewelry
Juelerie
JSylvester Estate Home Builders
Helen Woodward Animal Center sponsored by Tiffany and Jim Mahoney
San Diego Humane Society sponsored by Taylor Miller
Animal Fashion by Jordan
The Museum of Contemporary Art San Diego
Giuseppe Restaurants and Fine Catering
The University Club Atop Symphony Towers and ClubCorp
Cafe Milano on Pearl Street La Jolla
The Marine Room
The Animal Hospital of La Jolla
Eugene Ladopoulos of Mistra Estates Olive Oil
Warning ** photos, video and writing on this site are the
2013 copyright, all rights reserved, of The Social Diary LLC and its subsidiaries including San Diego Diario Sociales - Su Conexión Con la Sociedad, no reproduction of any part or parts is allowed without written permission by Social Diary Magazine