San Diego Symphony Gala
Opus 2011: 'A Night in Paris'
at the
University Club & Copley Symphony Hall
(Page 1 of 2 )
"'Symphony Sweethearts' decorated the centerpieces and made them all individual and very French looking. (Lori Walton is one of the Sweethearts). The concert was amazing and that pianist Jean-Yves Thibaudet…Wow! (not to mention very cute… and those shoes he was wearing!) The after-concert party was a blast! One of the most fun Symphony parties we've ever been to. Thanks goes to the Grosvenors!" - Sheryl White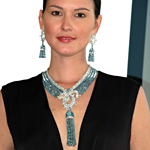 SD Symphony - A Night in Paris page 2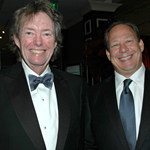 More Social Diary Event Coverage ....HOME
The San Diego Symphony held their sensational season opening October 1st, 2011. The evening started at the prestigious University Club Atop Symphony Towers downtown.
Black tie dressed guests were greeted curbside by 'Parisian Paparazzi' reminiscent of the mid-1900's.
Guests wound past a string quartet from the San Diego Symphony, to the bank of elevator doors where a Van Cleef & Arpels model displayed rubelites, opals and diamonds. Very opulent. Very tastefully Van Cleef. Very apropos!
Then it is up the to the University Club. There was a 'Tour Eiffel' ice sculpture in the reception area... and there were more over-the-top Van Cleef jewels displayed on beautiful models.
Champagne was sipped, a Parisian styled singer accompanied by piano entertained. All were wowed by the red and black decor created by the Symphony Sweethearts led by Lori Walton. Lori joked that her dress matched the decor perfectly!
Among the many there enjoying the festivities were Honorary Chairs Joan and Irwin Jacobs, they just celebrated another happy anniversary, Iris and Matthew Strauss, and the Grosvenors.
The Grosvenors there included matriarch Rachel Grosvenor, Event Chairs Joyce and Craig Grosvenor, and their statuesque teenager, model Dakota Grosvenor.
More there included Evva and Mike Fenison, David Copley, Andrew Shelton, Judith Harris and Dr. Robert Singer, Audrey Geisel and Alex Butterfield, Sheryl and Harvey White, Valerie and Harry Cooper, Annika and Gordon Kovtun, Lori and Bill Walton, and Lael and Jay Kovtun.
The University Club's Executive Chef Eric Mauritzen and culinary team turned on the Micheline Guide 'esprit' with such savory items as Grilled Bone In Filet with Truffled Potato Pave & Bordelaise Sauce, and Coq au Vin Chicken with mashed potatoes, vegetables, and red wine braising jus.
The evening continued with stellar guest performances by soprano Kathleen Battle and French pianist Jean Yves Thibaudet. World renown in their artistic fields, their performances were conducted by the Symphony's Music Director Jahja Ling. Gabriel Fauré's Piano Quartet No. 1 and Maurice Ravel's Boléro were among the selections performed.
With a thunderous standing ovation after the concert, the San Diego Symphony, California's oldest orchestra in California took their bows.
And them the party continued.
Guests whisked back up to the University Club for a rocking party that went well past midnight.
Desserts, 'gambling' tables, and VIP meet and greets with Kathleen Battle were some of the highlights.
And this is just the start for the 2011-2012 season with the theme "Celebrate 100 and Beyond."
Fashion Standouts: Sheryl White in Kaufman Franco, Valerie Cooper in Jenny Packham, Joyce Grosvenor and Dakota Grosvenor in Escada Couture, Iris Strauss in Oscar de la Renta, Lori Walton in Parisian-esque lace overlay, Lael Kovtun in Badgley Mischka, Evva Fenison in Canadian designer Ross Mayer, Joan Jacobs in sapphire blue, and Judith Harris in a very 'zippy' and body hugging number by Rick Owens.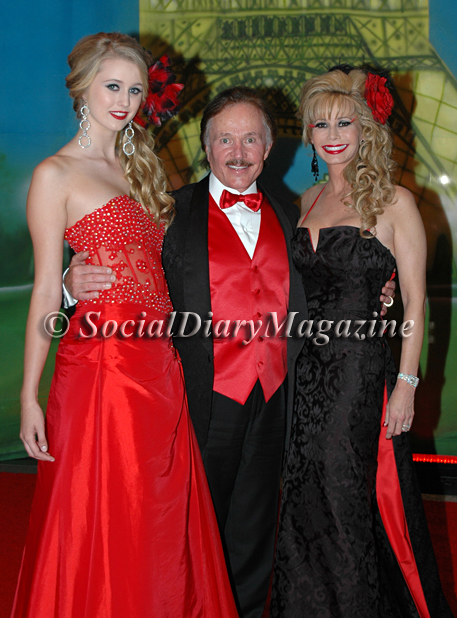 Dakota Grosvenor with her parents, Event Chairs Craig and Joyce Grosvenor
Be advised strictly no downloading, publishing, broadcasting, printing, or copying of photos or content. Please email purchase requests of photos you are in.
Enjoy the Photos!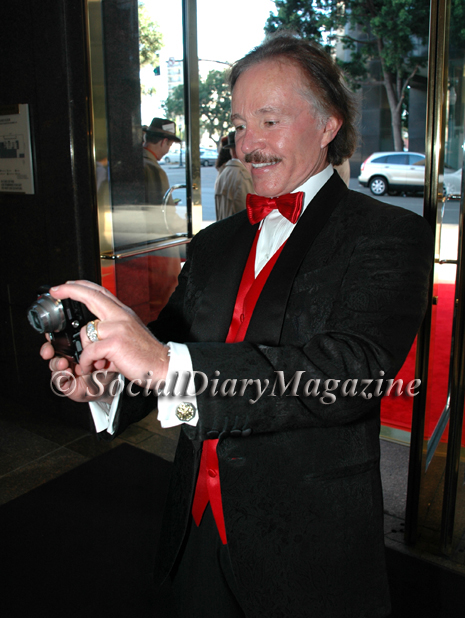 Craig Grosvenor being the family paparazzi
_________________________________________________________________________________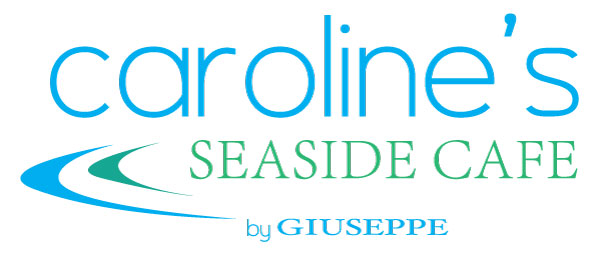 _________________________________________________________________________________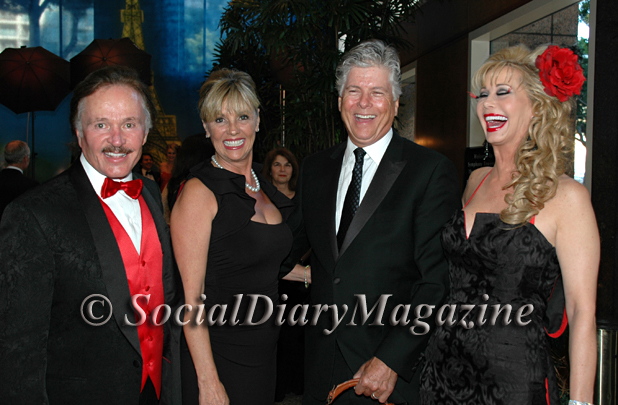 Craig Grosvenor with Patti and Clay Cooke, and Joyce Grosvenor, all having a great laugh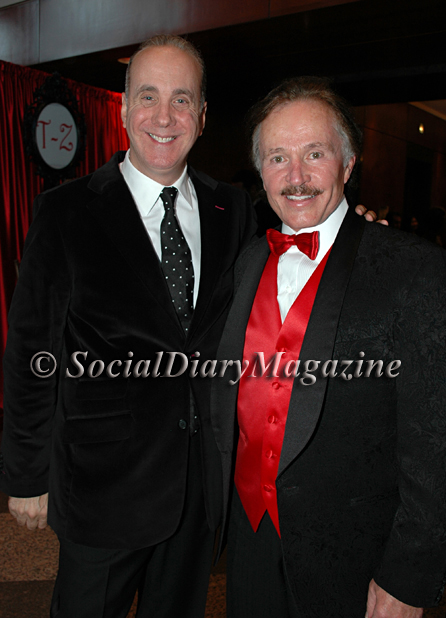 Brent Nestor of Van Cleef & Arpels with Craig Grosvenor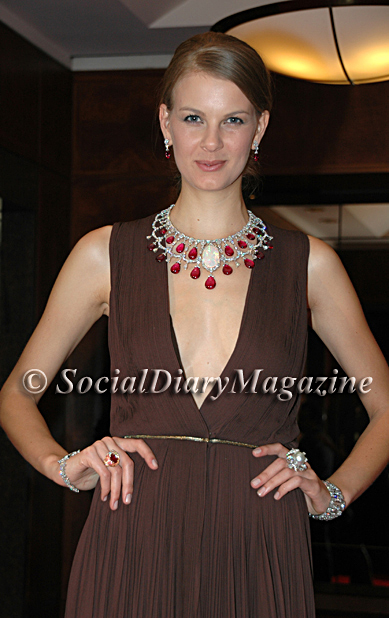 A beautiful Rubelite, Diamonds and Opal Parure with accompanying jewels...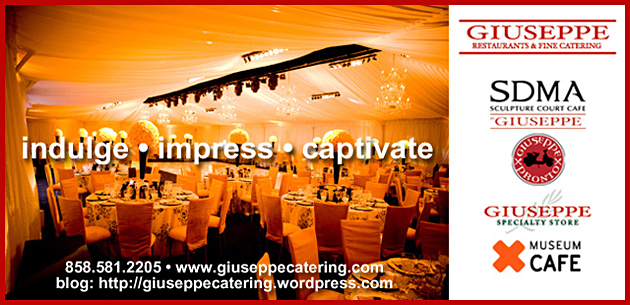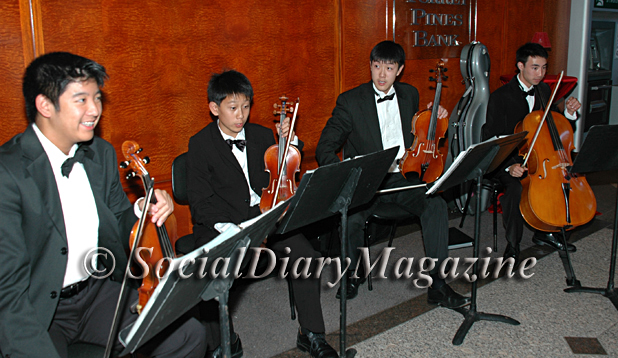 The very talented string quartet played as guests arrived to the Symphony Towers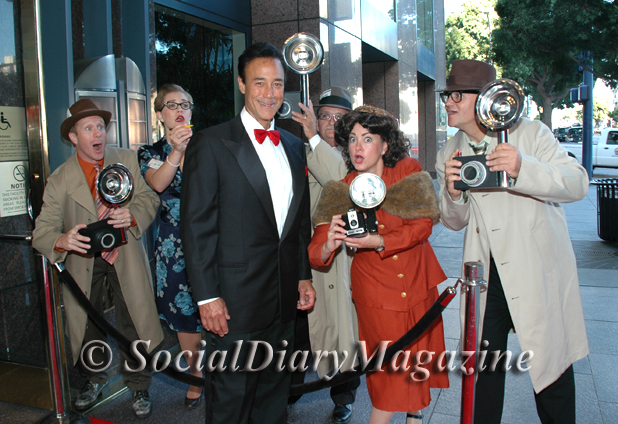 Scott Johnston getting flashed by the Paparazzi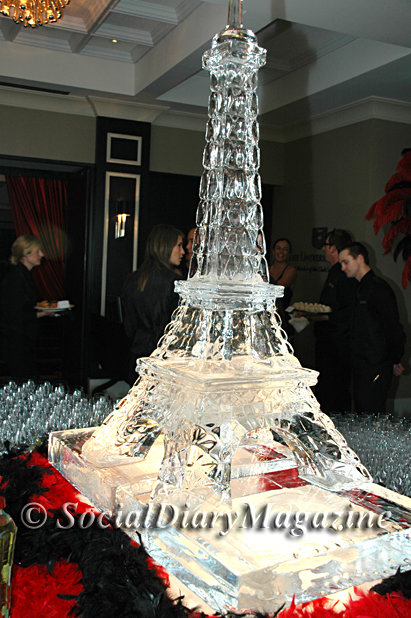 University Club's Ice Sculpture Display of the Tour Eiffel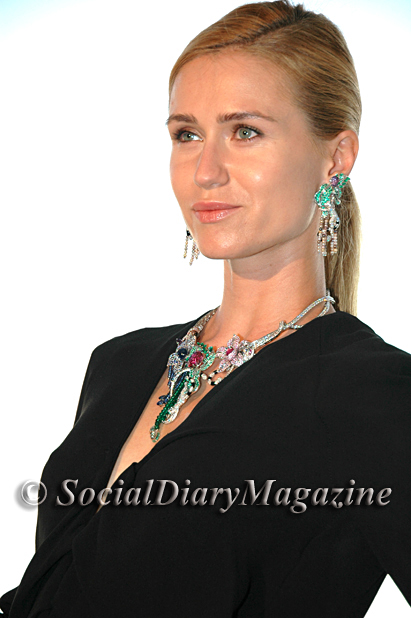 One of the 'Rainforest Collection' by Van Cleef & Arpels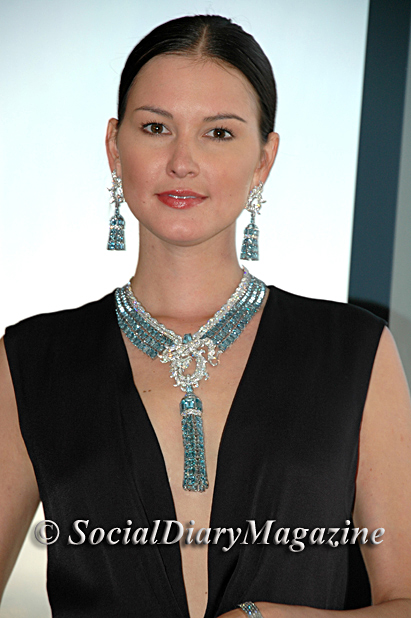 A plentitude of exquisite aquamarines and diamonds by Van Cleef & Arpels with a style evoking the 1920's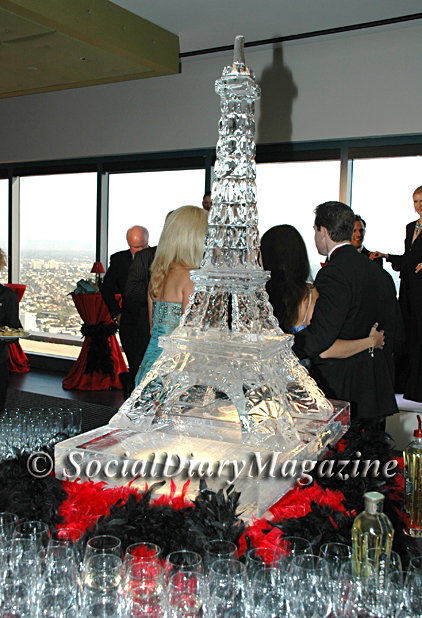 The Tour Eiffel Ice Sculpture at the entrance to the University Club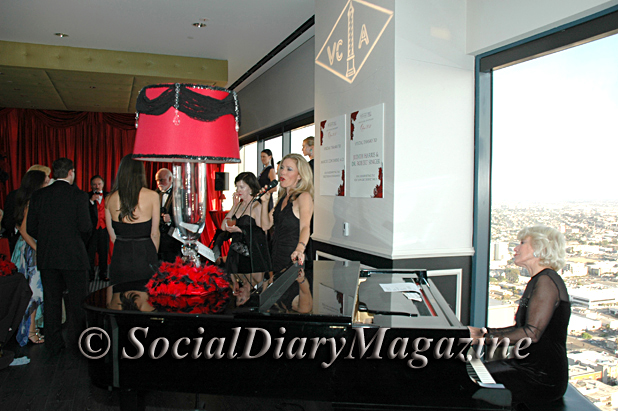 Parisian music in the 'Salon'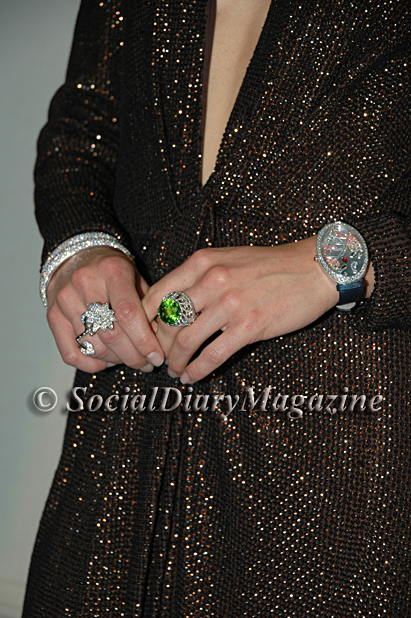 Amazing jewels by Van Cleef & Arpel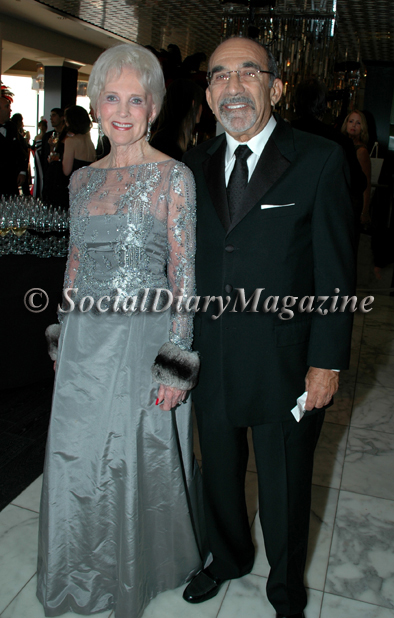 Lael and Jay Kovtun, longtime supporters of the San Diego Symphony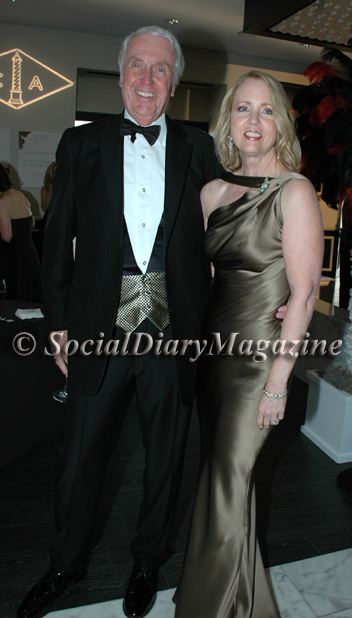 Above and Below, Harvey and Sheryl White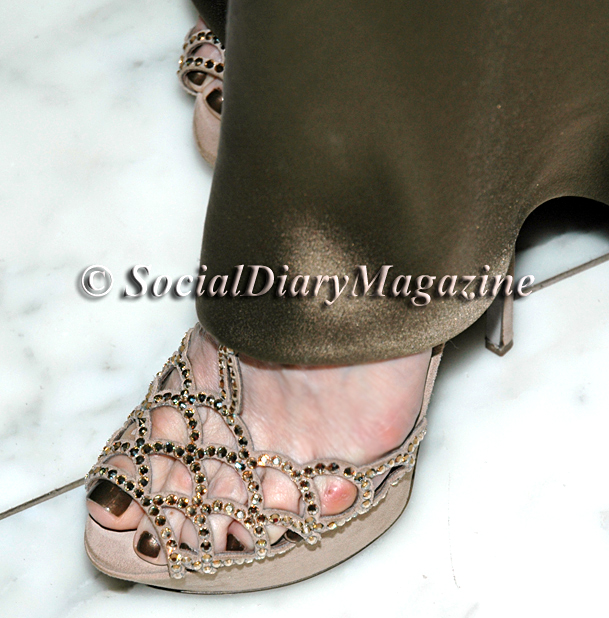 Sheryl White's pretty evening sandals .... because she wasn't tall enough!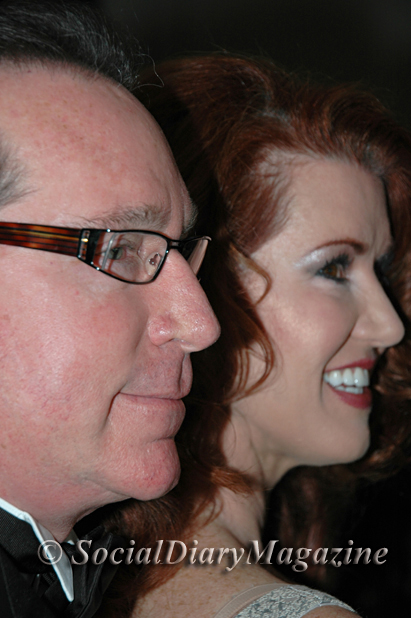 Above and Below, Mike and Evva Fenison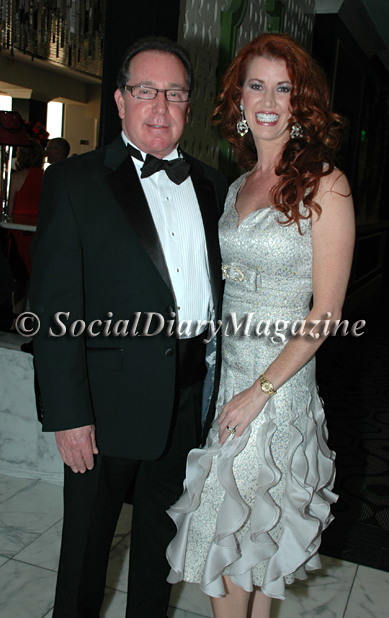 Mike and Evva Fenison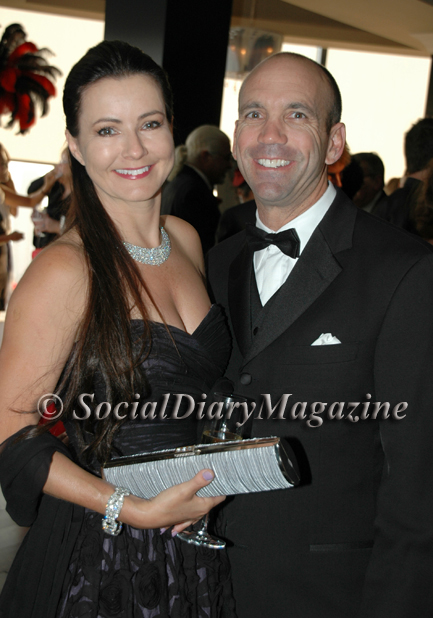 Annika and Gordon Kovtun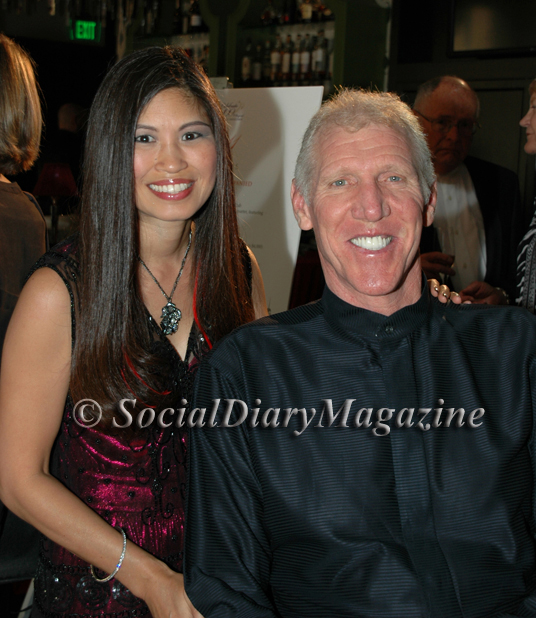 Lori and Bill Walton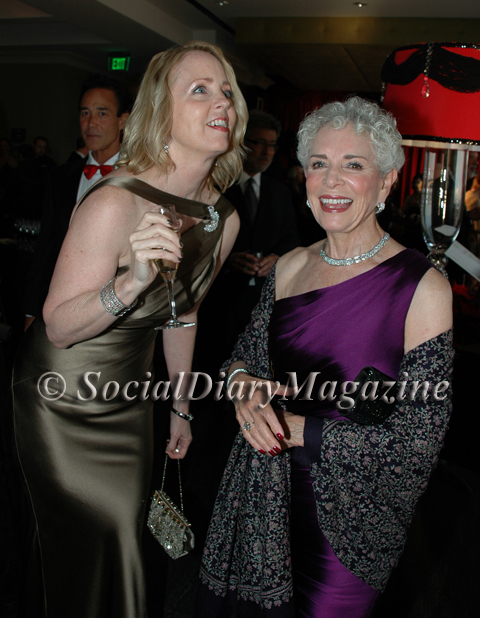 Sheryl White with friend
Annika Kovtun with Scott Johnston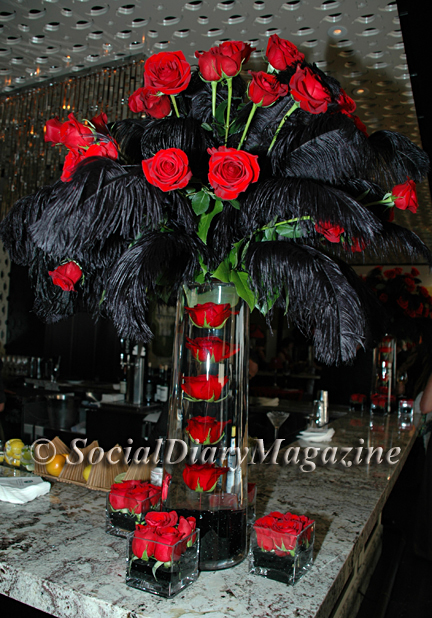 A beautiful 'Parisian' Display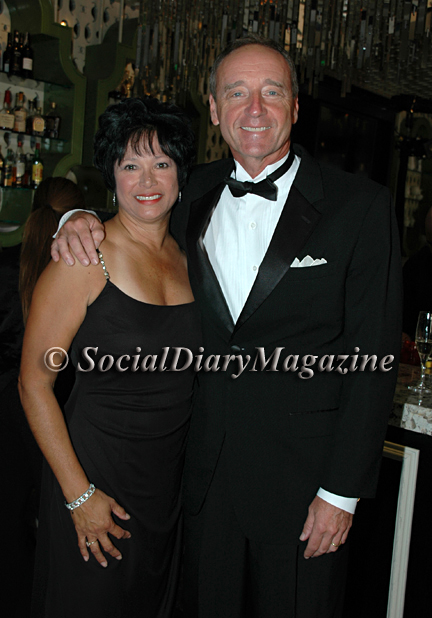 Pat and Tom Rice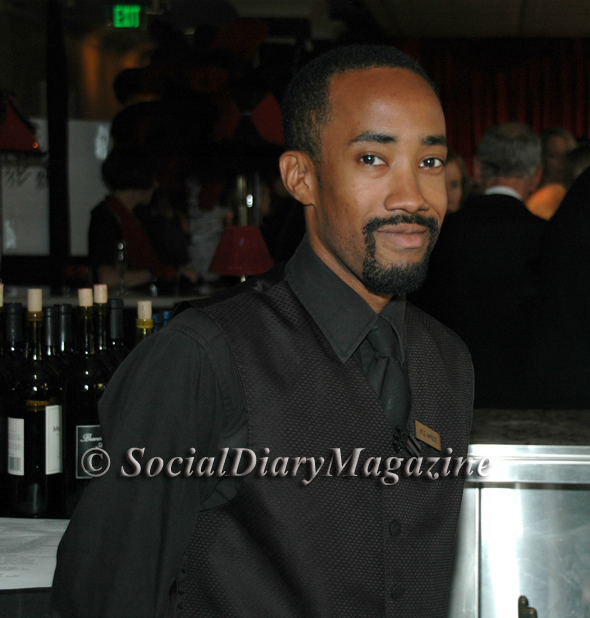 Kyle Hapgood serving up the smooth libations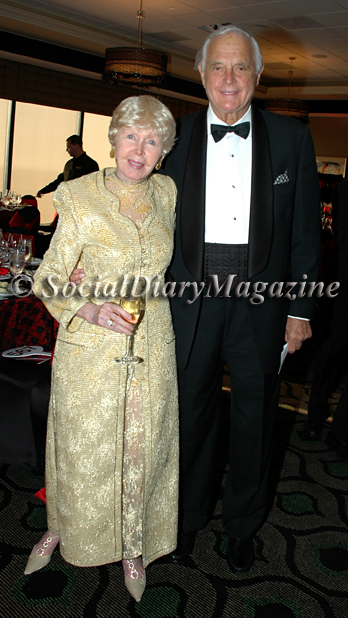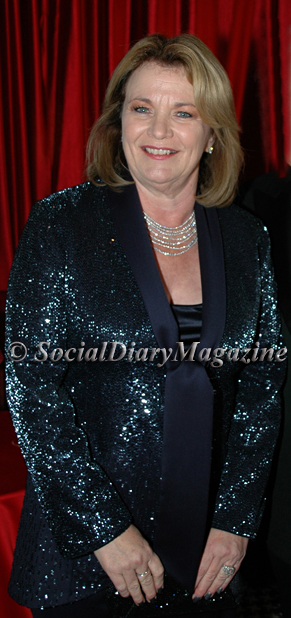 Audrey Geisel and Alex Butterfield ** Debbie Turner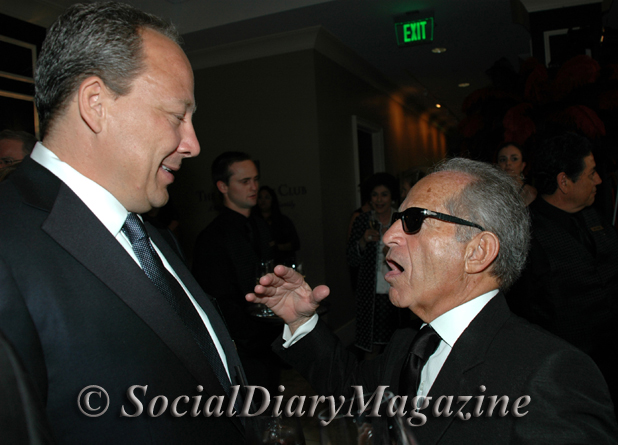 Andrew Shelton with Dr. Robert Singer... when Robert talks, everyone listens.....
Harry and Valerie Cooper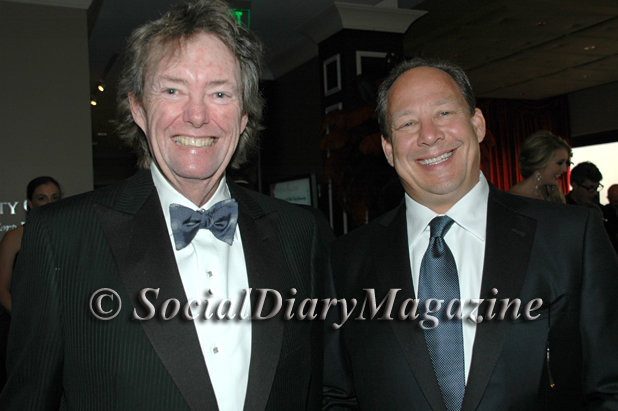 David Copley with Andrew Shelton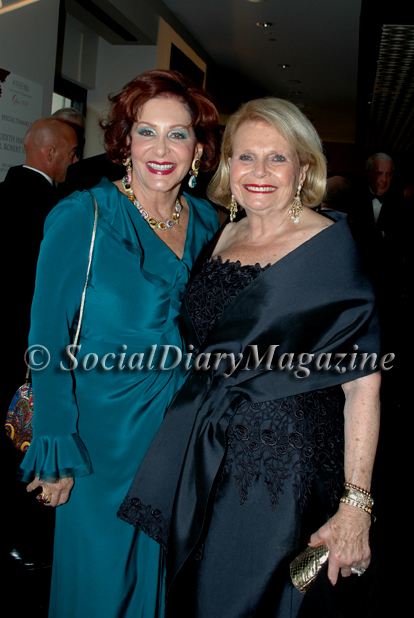 Iris Strauss and Joan Jacobs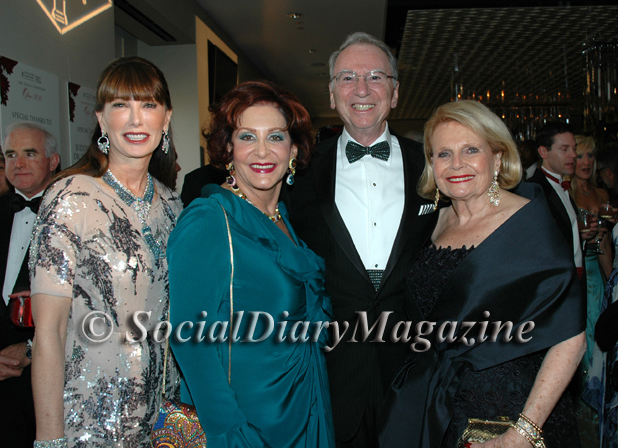 Valerie Cooper with Iris Strauss, and Honorary Chairs, Irwin and Joan Jacobs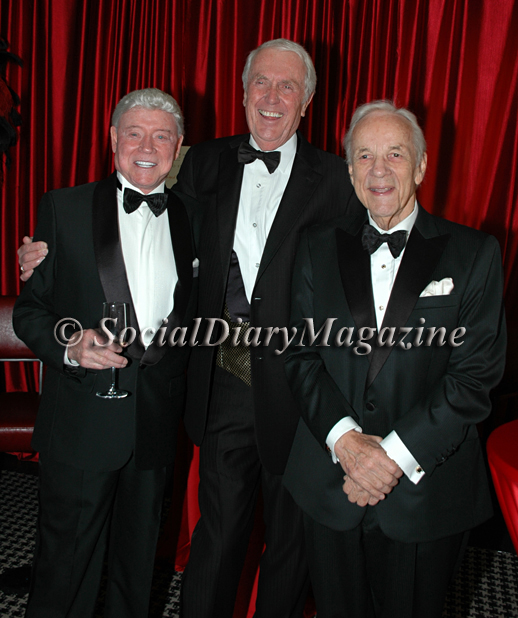 Harry Cooper with Harvey White and Conrad Prebys
Valerie and Harry Cooper with MES, and Debbie Turner and Conrad Prebys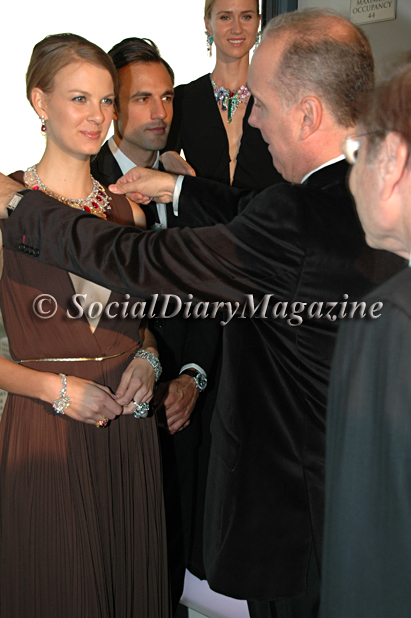 Brent Nestor making sure the Van Cleef necklace is just right ..... oh it is Brent!!
The Van Cleef & Arpel models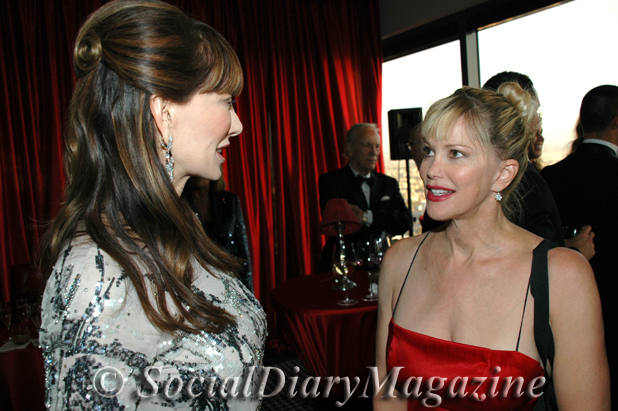 Valerie Cooper talking about her latest Dow Diva trip to London....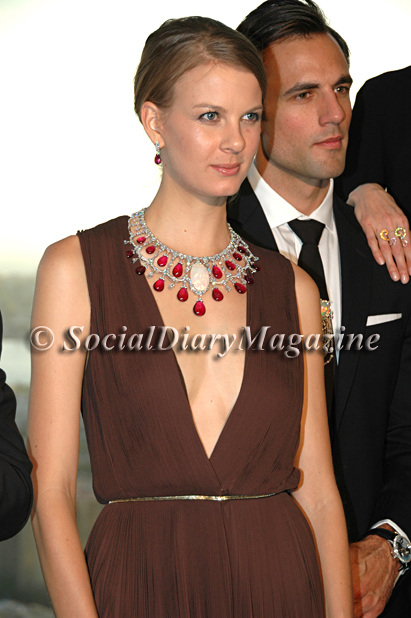 Those jewels....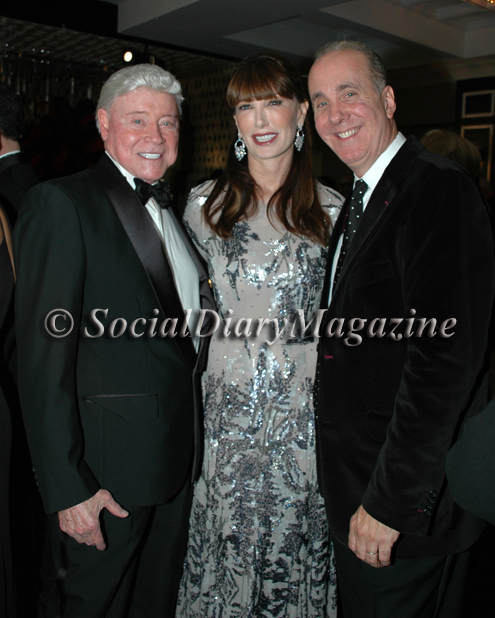 Harry and Valerie Cooper with Brent Nestor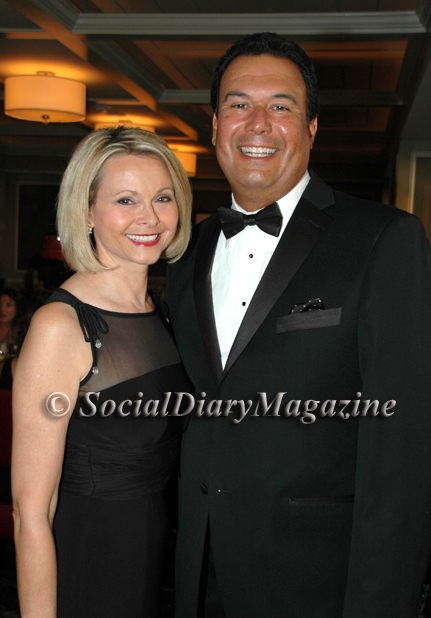 Pat Brown with Vic Salazar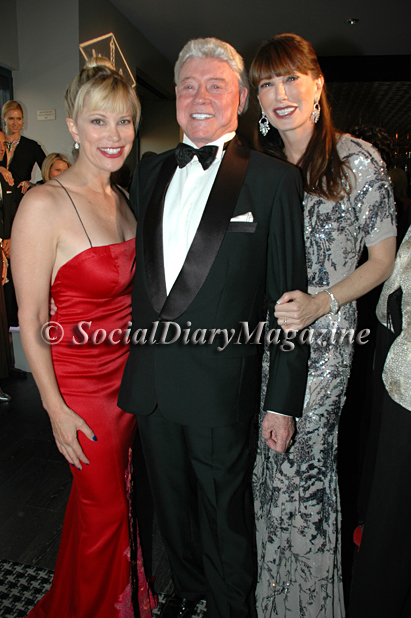 Margo Schwab with Harry and Valerie Cooper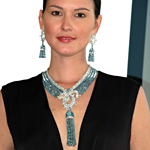 SD Symphony - A Night in Paris page 2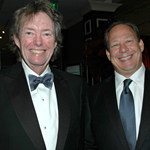 More Social Diary Event Coverage ....HOME
reported and photographed by Margo Schwab
web technical support by Scott Johnston
Please join us for fun informative updates on Twitter and Facebook

The Town Gossip
Emergency situation .... 2 dogs available right now.....contact is Lori....lbowen@rchsd.org
(619)977-9897 .... please, share, care, adopt or foster....


October 28th, 2011
Who Will You BE......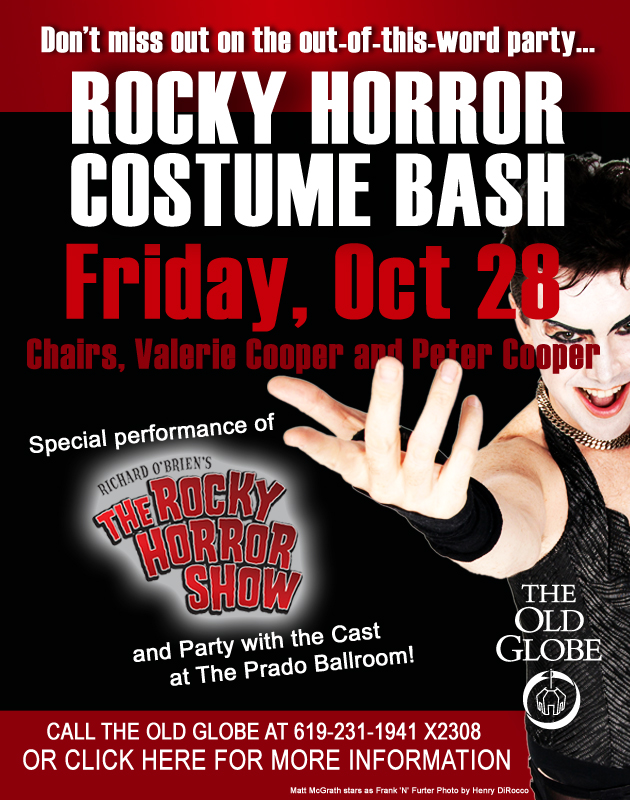 Email Commentary to be added
email TheSocialDiary.com
* Margo Schwab, MBA, more formally known as Margaret E. Schwab, has produced, written, interviewed and photographed for various media organizations since 1989. Schwab attended Holton Arms School, La Jolla Country Day School and La Jolla High School. Schwab has a B.A. from Scripps College, spent a business internship with S.A.I.C., Science Applications International Corporation, and earned a Masters of Business degree, M.B.A., from the University of San Diego by way of Claremont Graduate School . Schwab additionally took college courses from Harvard University, and Syracuse University. Schwab volunteers for numerous charity organizations. She also continues to support animal organizations and the prevention of people and animal abuse. Schwab is the editor and co-owner of The Social Diary.
Margo Schwab and Scott Johnston of The Social Diary Magazine are pleased to announce a partnerships with the San Diego Humane Society and SD METRO Magazine. They have also partnered with Country Friends and the San Diego American Heart Association and the Arthritis Foundation.
Margo Schwab and Scott Johnston are both members of the La Jolla Beach & Tennis Club (Margo Schwab since 1974) and both are now members of the University Club and its worldwide ClubCorp Compass Society. Margo Schwab and Scott Johnston are Police Press credentialed by the Chief of Police, William Lansdowne.
San Diego's The Social Diary would like to say a special thank you to our advertisers.
Eclat Catering by Athanasia Ampelas - Home Delivery Availabe Too
Lizz Russell Couture Designed Gowns and Purses
Old Globe Theatre
Diana Cavagnaro's Designer Millinery
Animal Fashion by Jordan
Juelerie by Pamela Pogue
The Museum of Contemporary Art San Diego
Giuseppe Restaurants and Fine Catering
The University Club Atop Symphony Towers and ClubCorp
Leslie Newman Clark - La Jolla Acupuncture
WineSellar & Brasserie - featuring the Gary Parker Wine Club
Cafe Milano on Pearl Street La Jolla
Extreme Pizza in La Jolla
Neptunic Sharksuits
The Animal Hospital of La Jolla
Eugene Ladopoulos of Mistra Estates Olive Oil
Warning ** photos, video and writing on this site are the
2011 copyright, all rights reserved, of The Social Diary LLC and its subsidiaries including San Diego Diario Sociales - Su Conexión Con la Sociedad, no reproduction of any part or parts is allowed without written permission by Social Diary Magazine