San Diego Symphony Opus Gala starring Lang Lang
More Social Diary Event Coverage ....HOME
With a theme of Opus and a headliner of Lang Lang, things could not have been more perfect for the San Diego Symphony Gala October 6th, 2012..... but perfection exceeded it was!
"It was a special evening and the concert was outstanding!" said patron Iris Strauss who was resplendent in her favorite Oscar de la Renta gown. "Lang Lang is a pleasure and a privilege to watch and to see! A great showman, a very exciting pianist. Bravo to the San Diego Symphony for such a wonderful evening."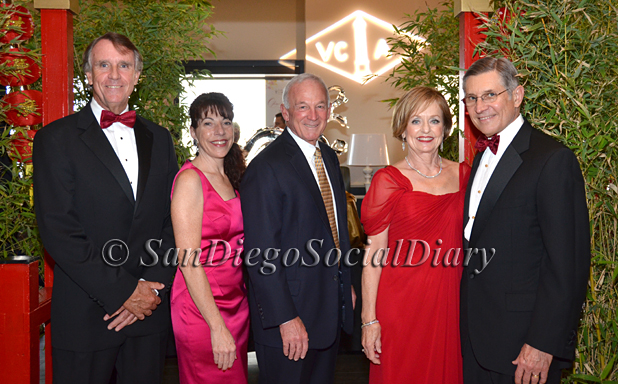 Co-Chair Mitch Woodbury, Honorary Chairs Rana Sampson and Mayor Jerry Sanders, and Co-Chairs Phyllis and Dave Snyder
The night started with cocktails at the University Club, and continued with two slightly different thematic dinners.
The Sweethearts Room dinner offered by University Club Chef Eric Mauritzen offered Grilled Range Chicken with Mandarin Orange Sauce, while the second gala dining room offered Braised Short Ribs with Asian Barbecue Sauce. All were enjoyed.
Then it was time for the San Diego Symphony performance. With Lang Lang as the star guest performer, the audience was exceptionally pleased. Social Diary parents Shirley and Paul Schwab included!
Among the guests there were Kathy Paulin, Annika and Gordon Kovtun, Lisette Farrell, Bob Caplan, Hillel Mazansky, Joanne Laverson, Sheryl and Harvey White, Honorary Chairs Rana Sampson and Mayor Jerry Sanders, Co-Chairs Mitch Woodbury and Phyllis and Dave Snyder, and Sweetheart Co-Chairs Annie Dugger, Stephany Higgins, Star Hughes, Alison Maloof, and Katie Oliver.
The evening continued past midnight with games of chance, desserts and celebration at the University Club.
Be advised strictly no downloading, publishing, broadcasting, printing, or copying of photos or content. Please email purchase requests of photos you are in.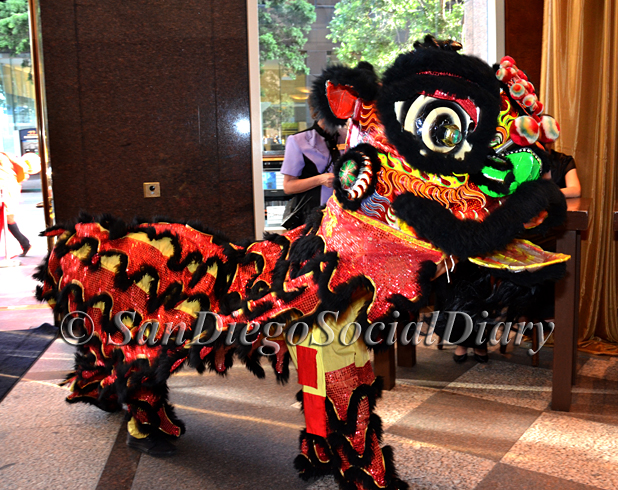 Chinese 'Dragon' entertaining arriving guests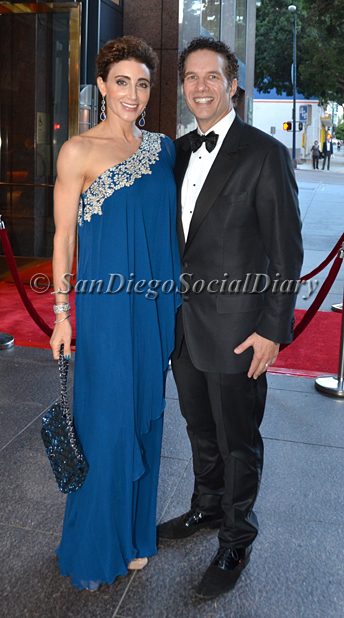 Miriam and David Smotrich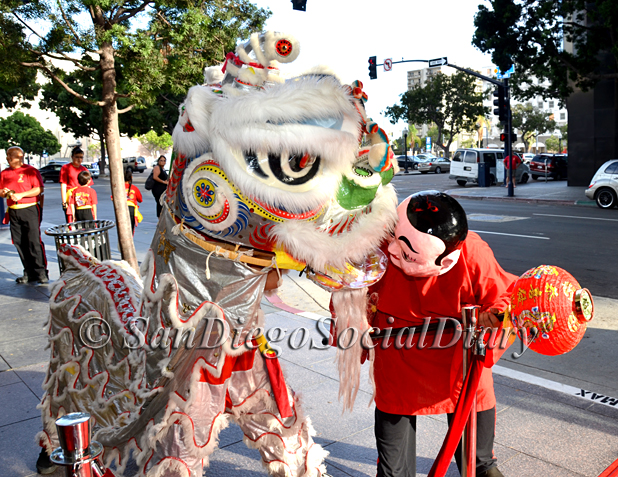 Festivities!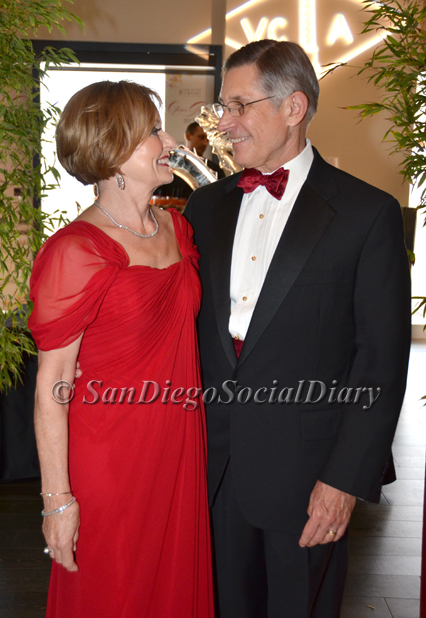 Phyllis and Dave Snyder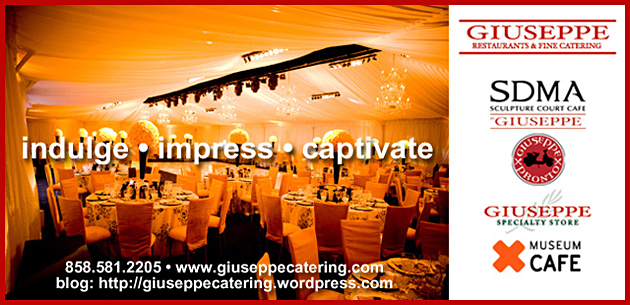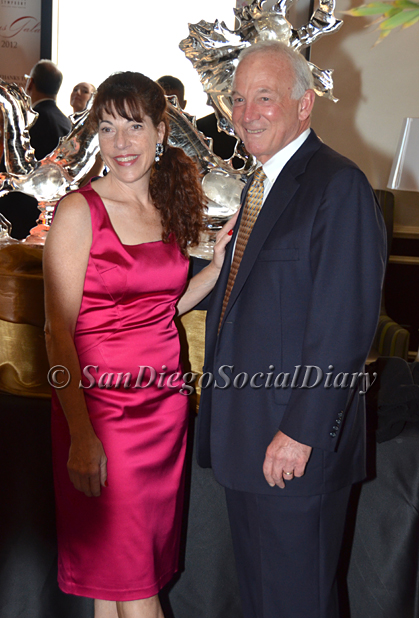 Annika Kovtun in eye catching Michael Kors ** Rana Sampson and Mayor Jerry Sanders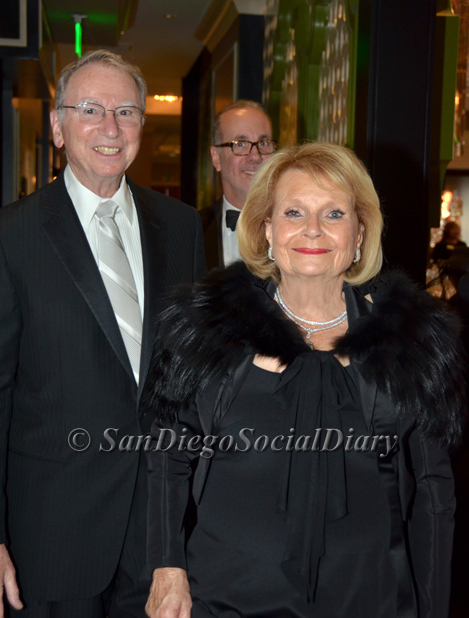 Irwin and Joan Jacobs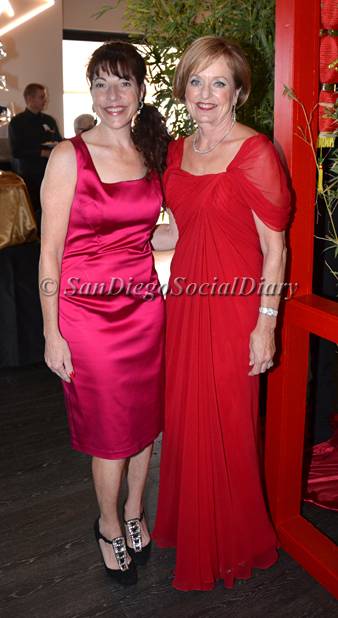 Symphony patrons Gordon and Annika Kovtun ** Rana Sampson with Phyllis Snyder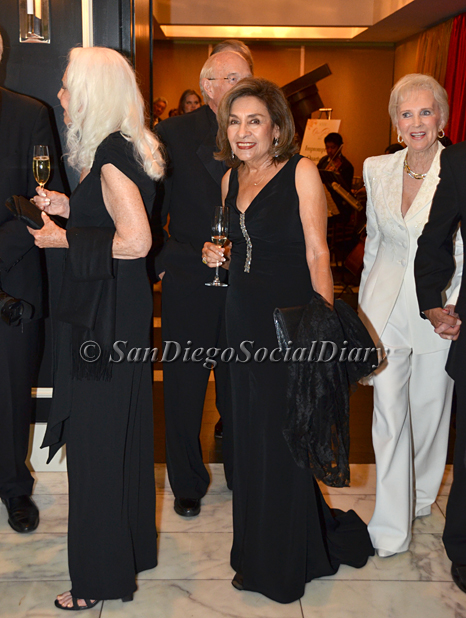 Ofelia Alksne with her husband John Alksne entering amidst Jeanne Jones, Lael Kovtun et al.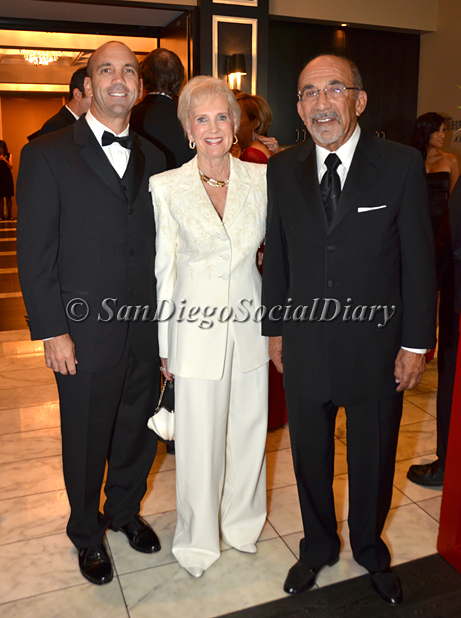 Gordon Kovtun with his parents, Lael and Jay Kovtun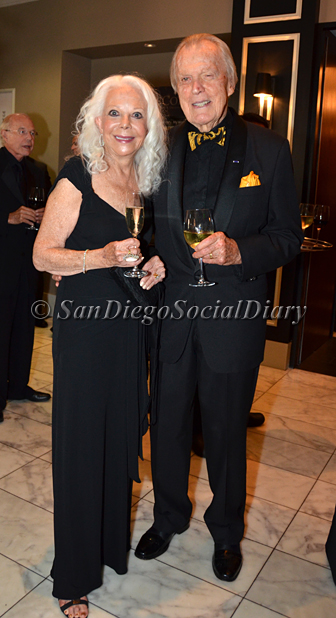 Jeanne Jones and Don Breitenberg ** Andrew and Catherine Clark in conversation with guests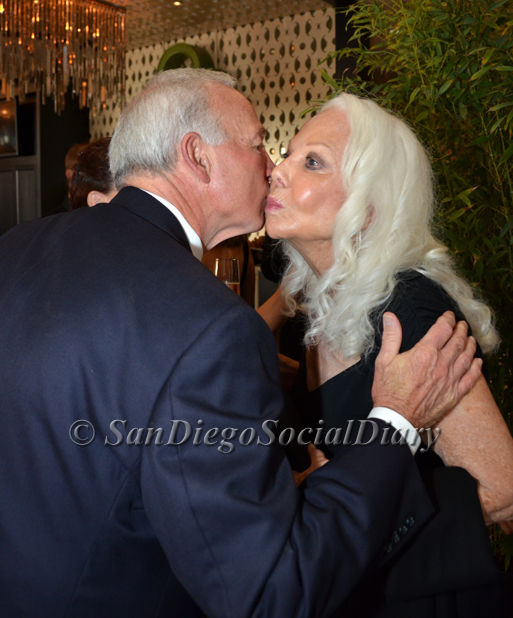 Mayor Jerry Sanders bussing greeting good friend Jeanne Jones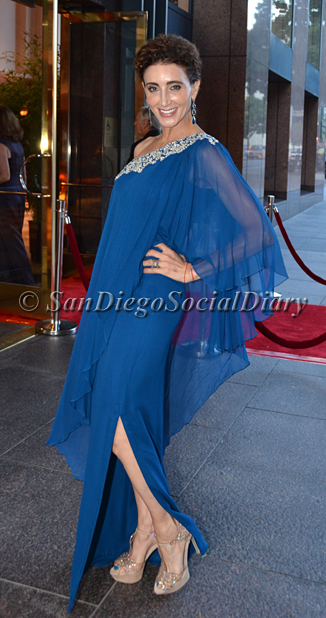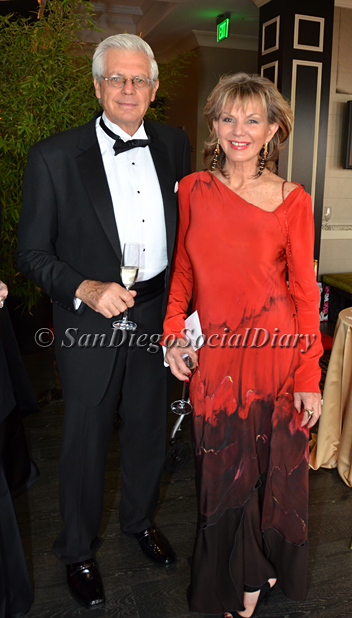 Miriam Smotrich smoldering in Marchesa ** Michael Campbell with Jordan who is wearing a fiery and elegant Jordan design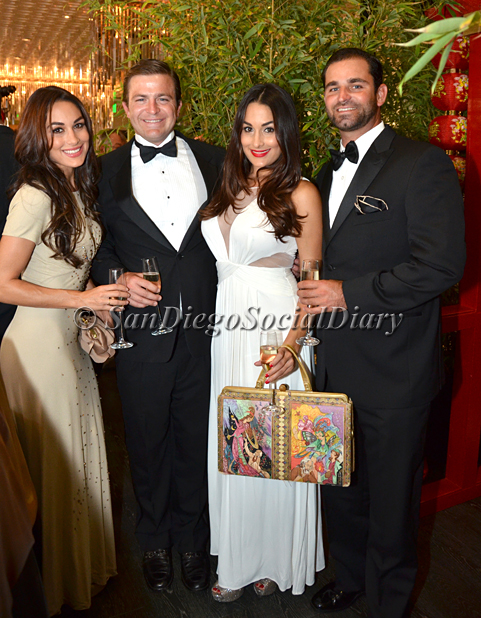 Brianna Garcia, Spence Oliver, Nicole Garcia, and Josh Colace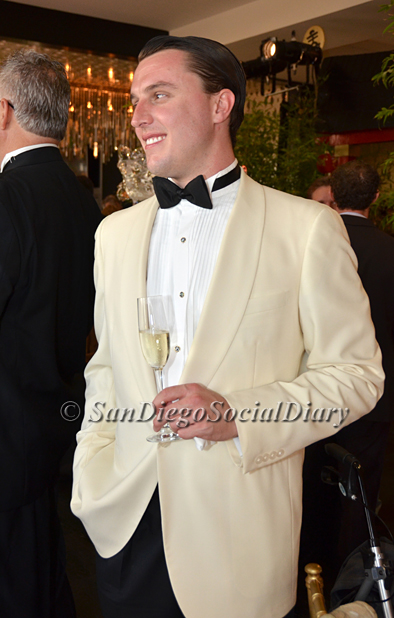 Robbie Hixson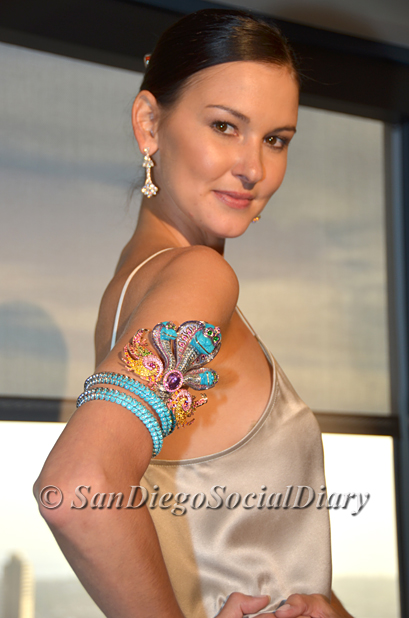 beautiful 'armament' by VC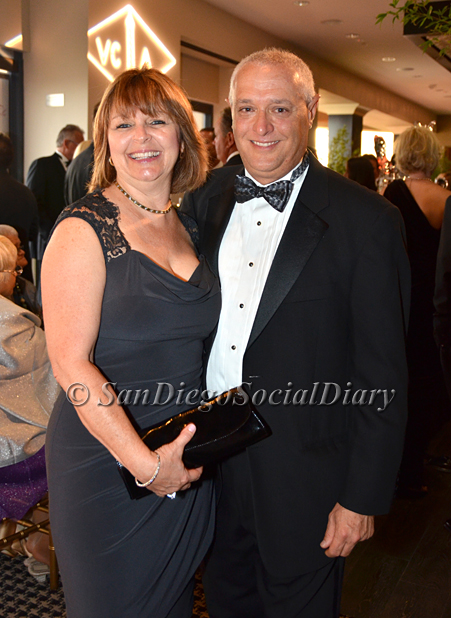 Karen and Seth Goldman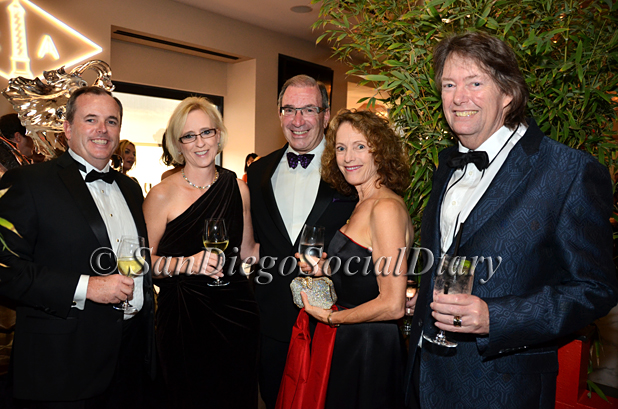 Marti and Jane McCullough with Mel and Linda Katz, and David Copley
Guests with Andrew and Catherine Clark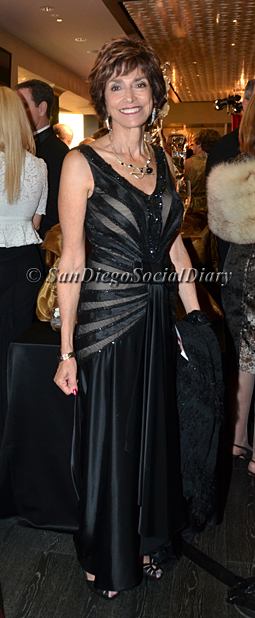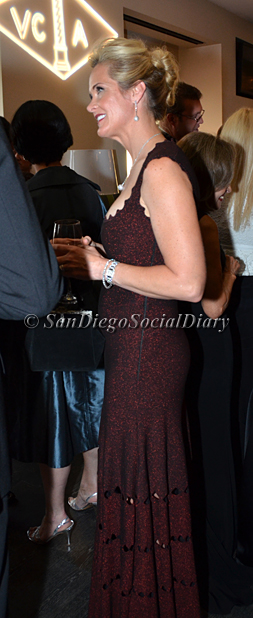 Joyce Gattas ** Catherine Clark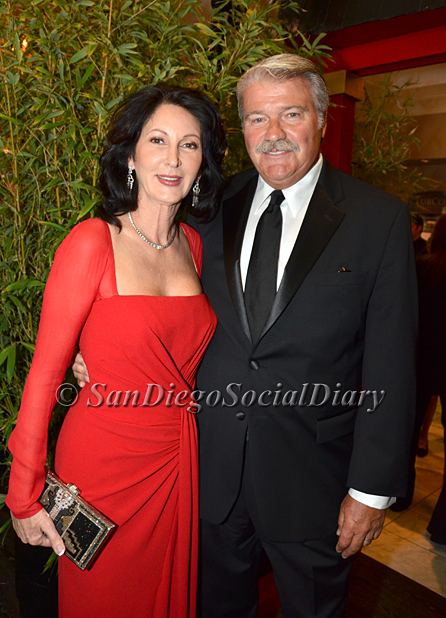 Helene and George Gould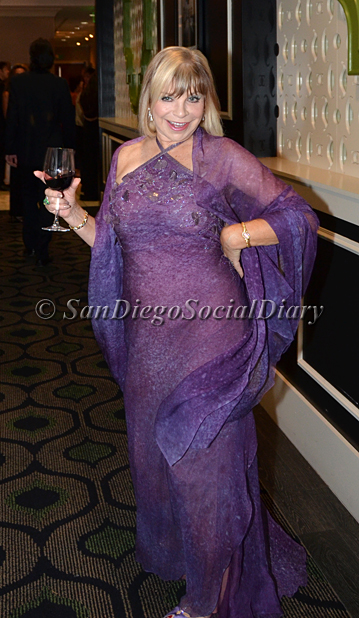 Ingrid Hibben showing lots of pizazz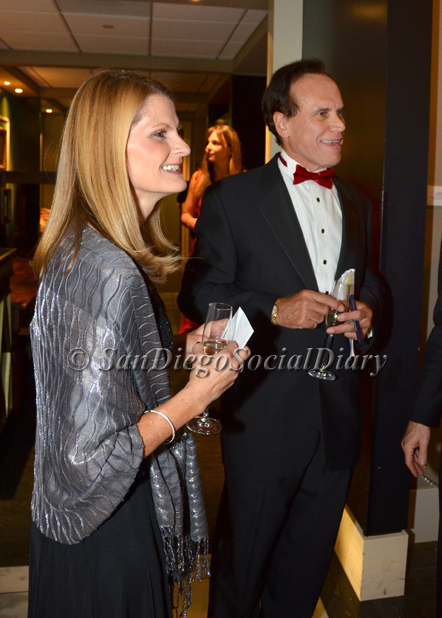 Edward 'Ward' Gill the CEO of the San Diego Symphony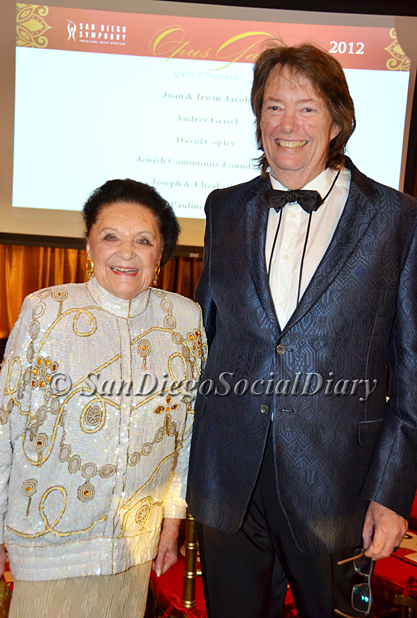 Generous San Diego Symphony Patrons, Rachel Grosvenor and David Copley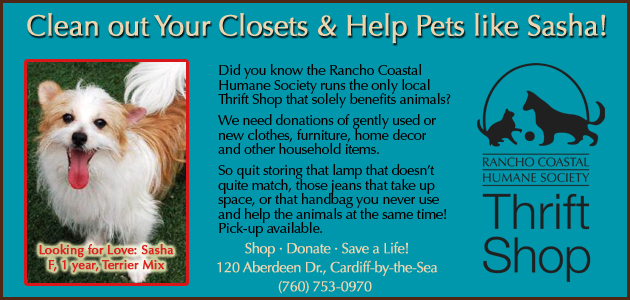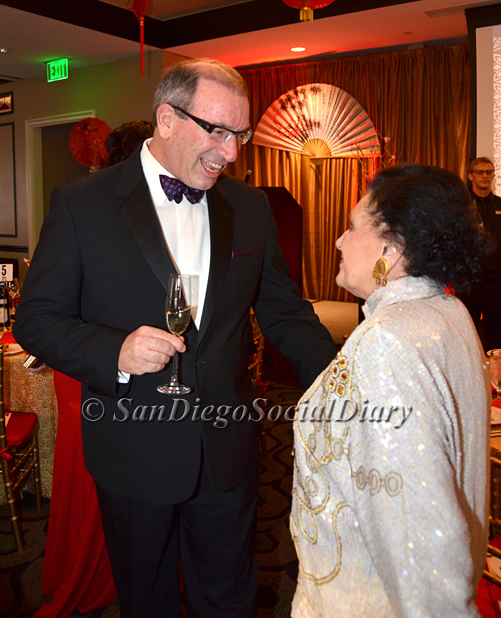 Mel Katz with Rachel Grosvenor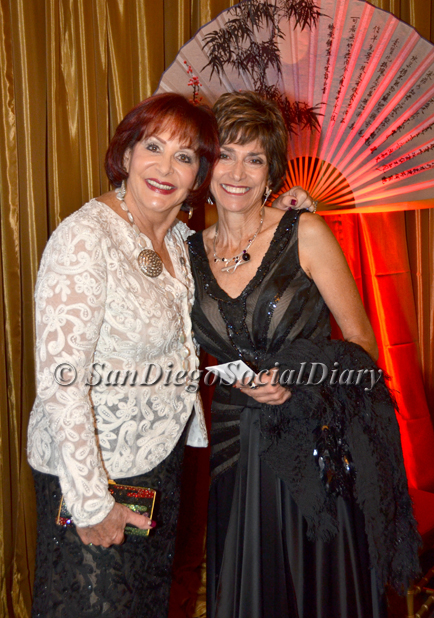 Iris Strauss with Joyce Gattas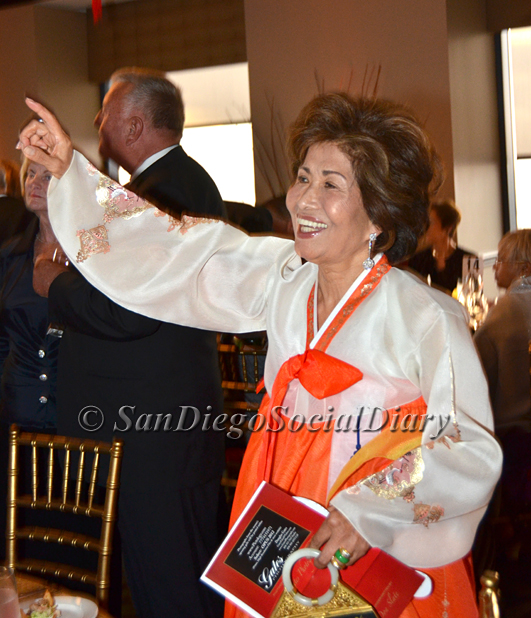 Sook Hansen in vibrant traditional gown of South Korea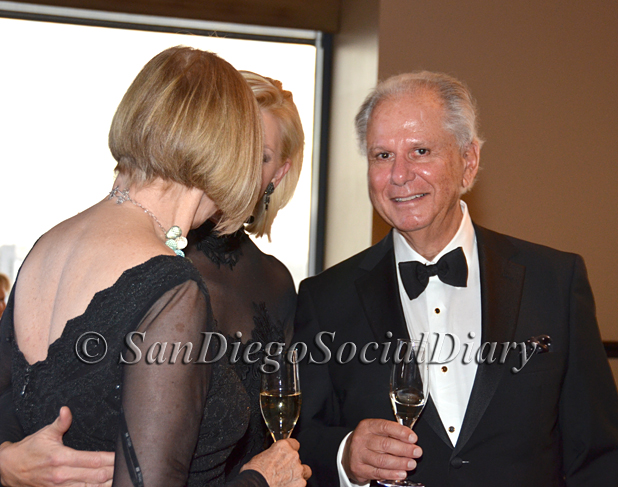 Michael Grossman, Brooklyn raised.....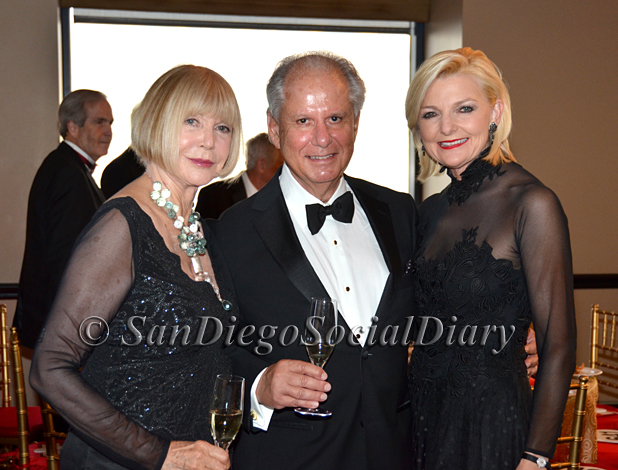 Margaret and Michael Grossman with Joye Blount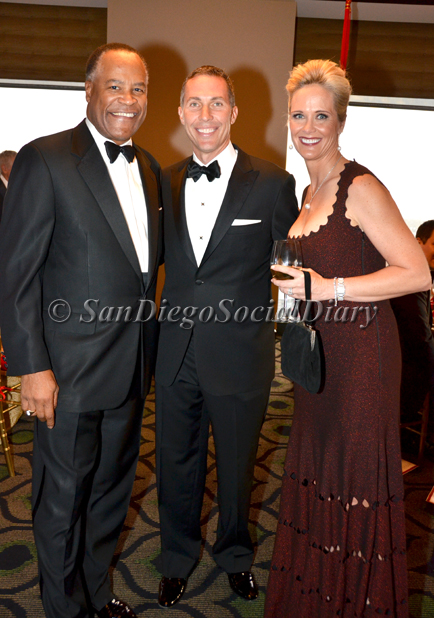 Jessie Knight Jr. with Andrew and Catherine Clark
Follow us on Twitter twitter.com/SocialDiaryMag
Follow us on Facebook facebook.com/#!/margo.schwab
More Social Diary Event Coverage ....HOME
reported and photographed by Margo Schwab
publishing support by Scott Johnston
Please join us for fun informative updates on Twitter and Facebook

The Town Gossip
Back in the early 90's, times were tough for many organizations. For the San Diego Symphony, some very generous angels came through ... Rachel and Judson Grosvenor, Joan and Irwin Jacobs, Lael and Jay Kovtun, Margaret and Michael Grossman.... bravo!
Email Commentary to be added
email SDSocialDiary@gmail.com
* Margo Schwab, MBA, more formally known as Margaret E. Schwab, has produced, written, interviewed and photographed for various media organizations since 1989. Schwab attended Holton Arms School, La Jolla Country Day School and La Jolla High School. Schwab has a B.A. from Scripps College, spent a business internship with S.A.I.C., Science Applications International Corporation, and earned a Masters of Business degree, M.B.A., from the University of San Diego by way of Claremont Graduate School . Schwab additionally took college courses from Harvard University, and Syracuse University. Schwab volunteers for numerous charity organizations. She also continues to support animal organizations and the prevention of people and animal abuse. Schwab is the editor and co-owner of The Social Diary.
Margo Schwab and Scott Johnston of The Social Diary Magazine are pleased to announce a partnerships with the San Diego Humane Society and SD METRO Magazine. They have also partnered with Country Friends and the San Diego American Heart Association and the Arthritis Foundation.
Margo Schwab and Scott Johnston are both members of the La Jolla Beach & Tennis Club (Margo Schwab since 1974) and both are now members of the University Club and its worldwide ClubCorp Compass Society. Margo Schwab and Scott Johnston are Police Press credentialed by the Chief of Police, William Lansdowne.
San Diego's The Social Diary would like to say a special thank you to our advertisers.
The Real Real - Luxury Designer Consignment
Bowers Fine Jewelry
La Jolla Cosmetic Laser Clinic
ARTS - A Reason to Survive
HG Motorsports
Eclat Catering and Home Delivery by Chef Athanasia Ampelas
Margaret's The Couture Cleaners
Donovan's - America's Best Steak & Chop House, Prime Seafood Too!
PAWS - Helping People Helping Pets
Helen Woodward Animal Center sponsored by Taylor Miller
H. Moradi Estate and Fine Jewelry on Prospect Street
Nicole Miller at The Forum
San Diego Public Library Foundation
Rancho Coastal Humane Society
San Diego Humane Society
Hot Rock Jewelry
San Diego Museum of Art
Heinz Geitz Autohaus
Smaha Law - Estate and Business Attorney John Smaha
Animal Fashion by Jordan
Juelerie by Pamela Pogue
The Museum of Contemporary Art San Diego
Giuseppe Restaurants and Fine Catering
The University Club Atop Symphony Towers and ClubCorp
WineSellar & Brasserie - featuring the Gary Parker Wine Club
Cafe Milano on Pearl Street La Jolla
The Marine Room
Ark Antiques
Extreme Pizza in La Jolla
The Animal Hospital of La Jolla
Eugene Ladopoulos of Mistra Estates Olive Oil
Warning ** photos, video and writing on this site are the
2012 copyright, all rights reserved, of The Social Diary LLC and its subsidiaries including San Diego Diario Sociales - Su Conexión Con la Sociedad, no reproduction of any part or parts is allowed without written permission by Social Diary Magazine