Steve and Rex Romande's
Baby Shower
Rex and Steve Romande
October 4th, 2009 marked a milestone in many ways. Mainly the ushering in of a new era, and man oh man it was done in grand style.
The occasion was Steve and Rex Romande's Baby Shower and brunch at the sprawling La Jolla estate of Miriam and David Smotrich.
Guests were greeted by a young girl handing out bundles of candied eggs. Tied with a pink ribbon of course because Rex and Steve are expecting a baby girl through surrogacy this December. The baby's name? Kingsley.
And friends of her parents are already volunteering to babysit.
Guest Julie Potiker enthused she would like to babysit. So did most of the 120 or so guests.
Among those there was Melissa Bartell, Amy Mickelson, yes the wife of that famous golfer Phil Mickelson, Patsy and David Marino, Emily and Dr. David Einhorn, Julie and Lowell Potiker, Linda Swortwood, jewelry designer Katey Brunini, Marsi and Eric Gardiner, Arlene Sacks, and a whole lot of well organized committee members.
Yes it took a committee to organize this event. The super organized six were Lee Posnock, Mary Drake, Betty Anderson, Lisa Stennes-Laikind, real estate broker Maxine Gellens, and Miriam Smotrich.
Miriam's husband Dr. David Smotrich has a lot of insight into the baby world. He's helped major celebrities, royalty and some likewise cool regular folk achieve their family goals through his company La Jolla IVF. A leader in fertility care.
Guests enjoyed Giuseppe Fine Catering. There was egg salad, smoked salmon, bagels and more to nosh on. Mimosas were de rigueur.
Entertainment was led by guitarist David de Alva. The musical group got a little bonus accompaniment when Betty Anderson sang "The Nanny Song." A memorable hit with everyone.
More there included Susan and Robert DeRose, Stuart Posnock, Hudson Drake, Illana Freedman, Gail and Jeff Donahue, Cyndi Benson and Brian Nugent, Cindi Sudberry, and Leila Worthy.
Half the women confessed they are Rex Romande devotees. He is known as the hair colorist in town to go to.
Rex and Steve are loved by many friends. But they give back too. The Romandes support The New Children's Museum, the Museum of Contemporary Art San Diego, and now gorillas.
They recently traveled with Mary Drake to Uganda to see gorillas first hand.
The Dian Fossey Gorilla Fund is a thought for their future focus.
As well as Kingsley of course.
Kingsley has it made when it comes to future lullabies. Steve Romande is a music teacher and singer.
When Steve and Rex asked Miriam Smotrich are "all baby showers are like this one?"
The reply, "Definitely, not. This is a Broadway Shower!"
To learn more about The New Children's Museum,
visit www.thinkplaycreate.org.
To learn more about the Museum of Contemporary Art San Diego,
visit www.mcasd.com .
To learn more about the Dian Fossey Gorilla Fund,
visit www.gorillafund.org .

Please enjoy the photos.
If you wish to purchase photos, please email your inquiry. No downloading of photos without express written permission by The Social Diary thank you.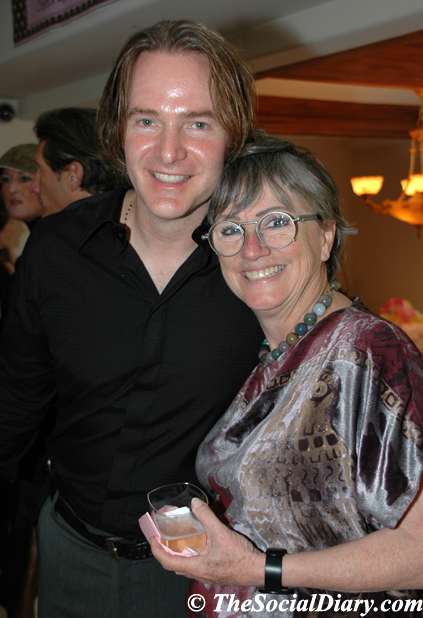 Steve Romande and Christine Forester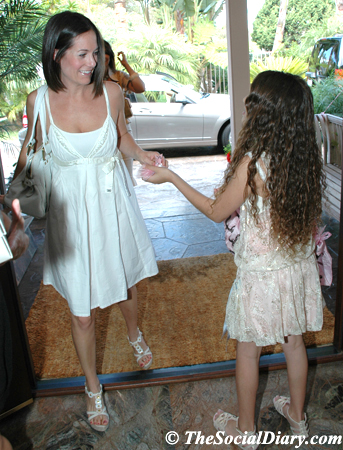 Greetings at the door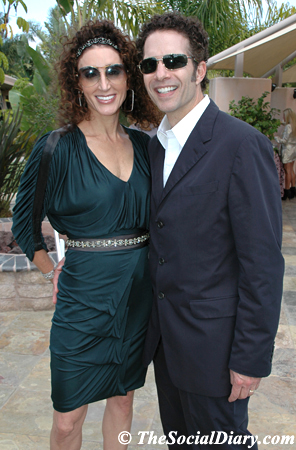 Hosts Miriam and David Smotrich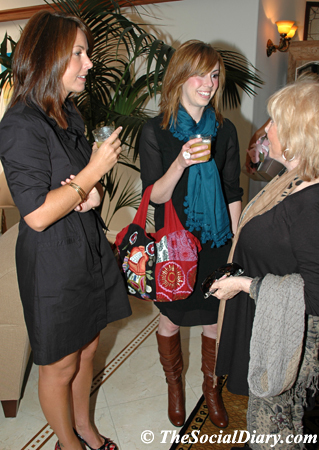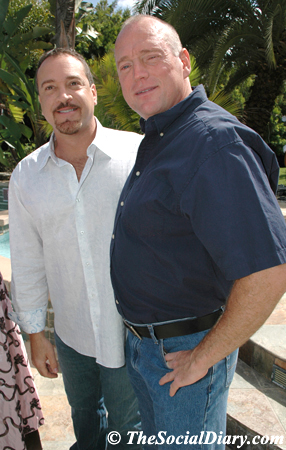 Guests ** Joe Mazur and Tom O'Connell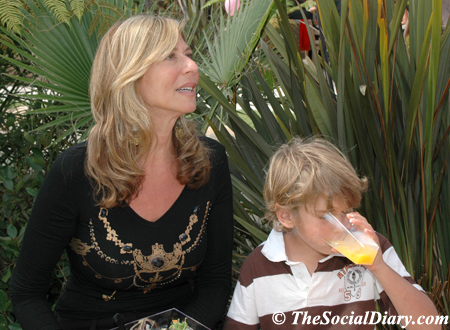 Guests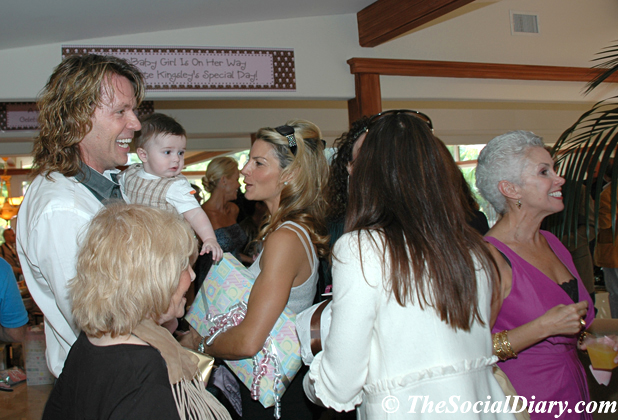 Rex Romande with a baby in hand greeting friends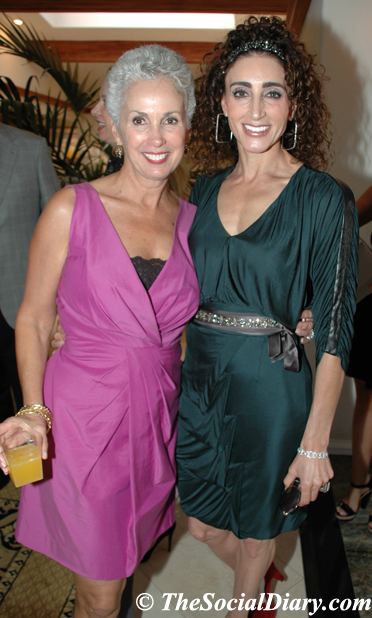 Mary Drake and Miriam Smotrich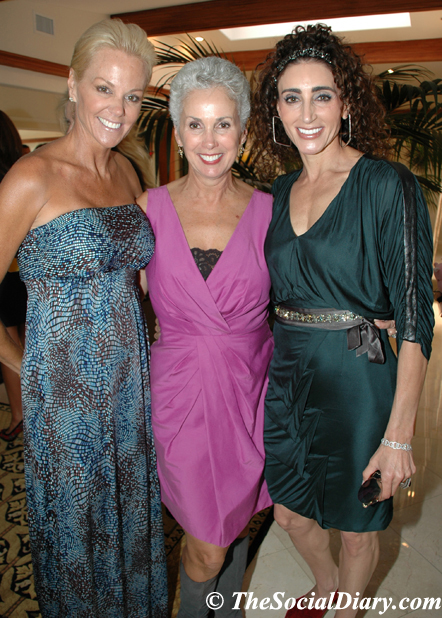 Lee Posnock with Mary Drake and Miriam Smotrich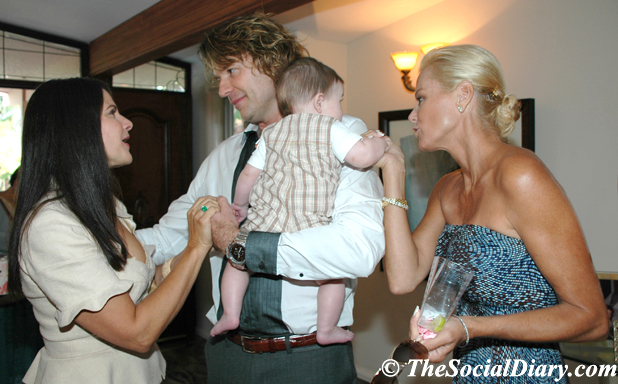 Rex Romande, Lee Posnock and guests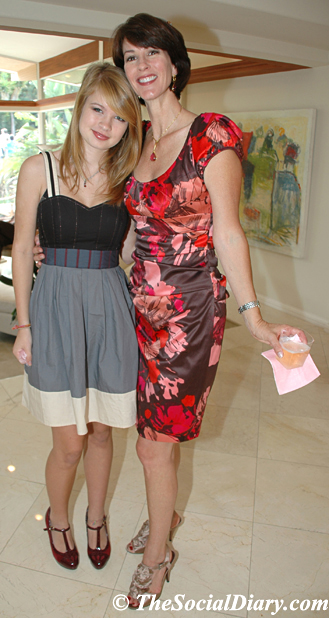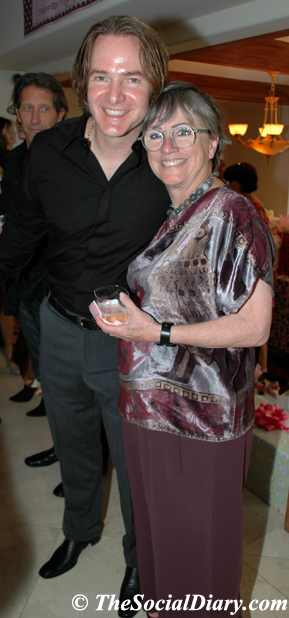 Lisa Stennes-Laikind with her daughter Lara ** Steve Romande with Christine Forester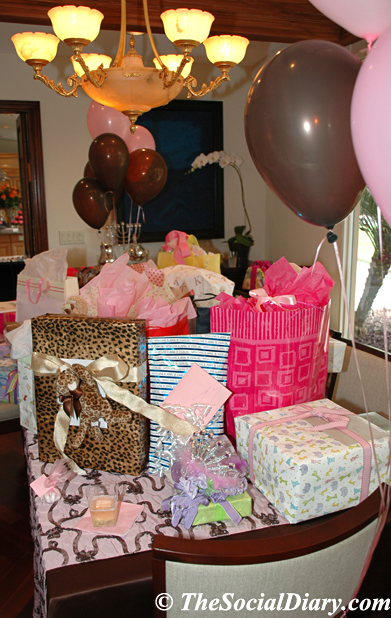 The many baby shower gifts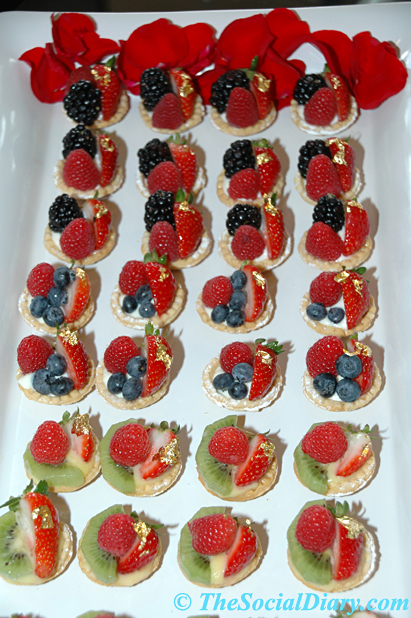 Beautiful Desserts!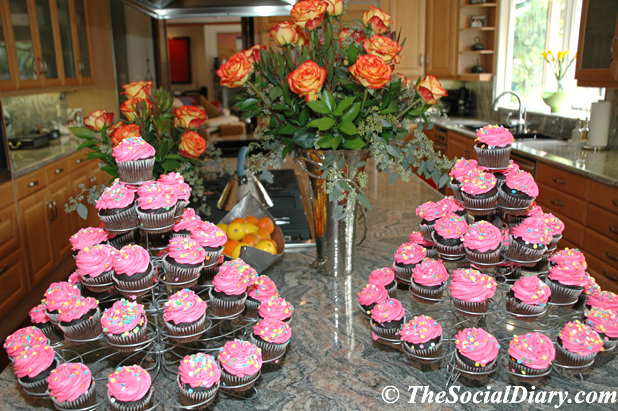 Mini Cupcakes in Pink of course!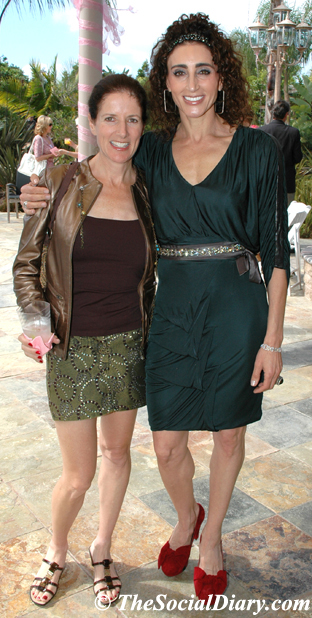 Emily with Miriam Smotrich ....love those red Dior shoes!
Hudson Drake with Linda Swortwood, Guest, and Mary Drake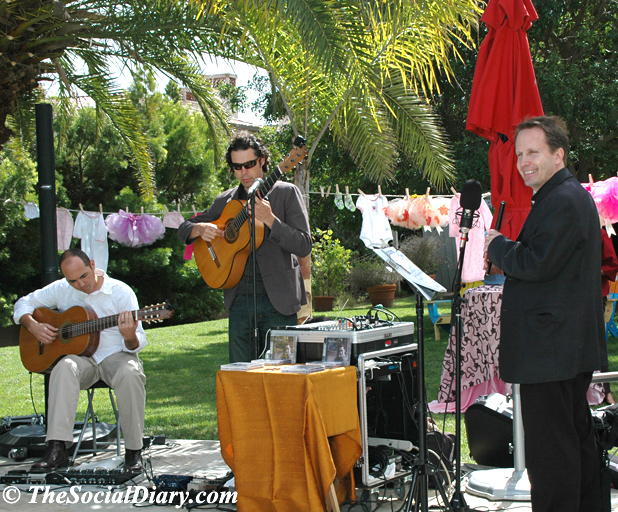 The Music!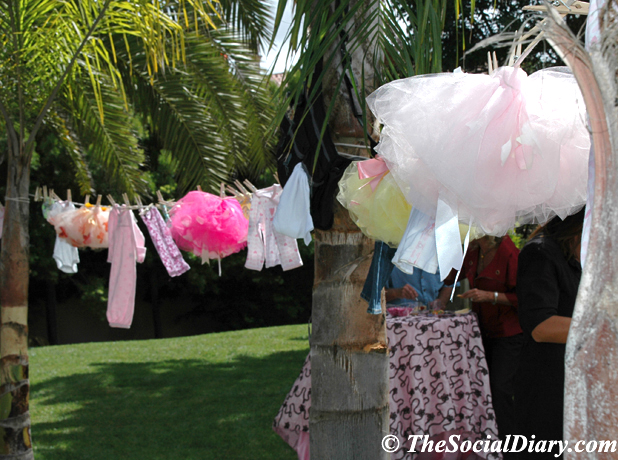 The Baby Clothes on the clothing line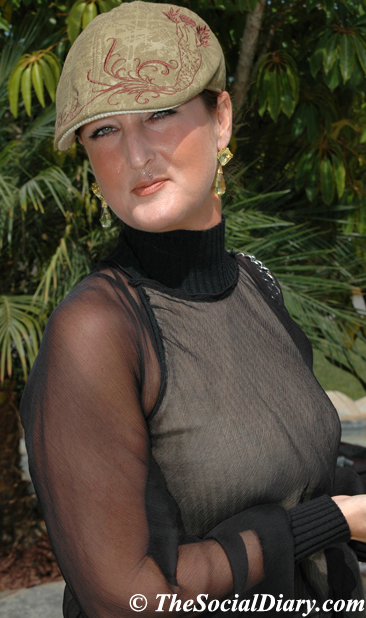 Jewelry Designer Katey Brunini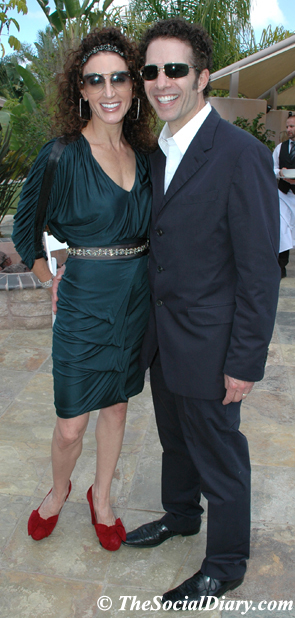 Miriam and David Smotrich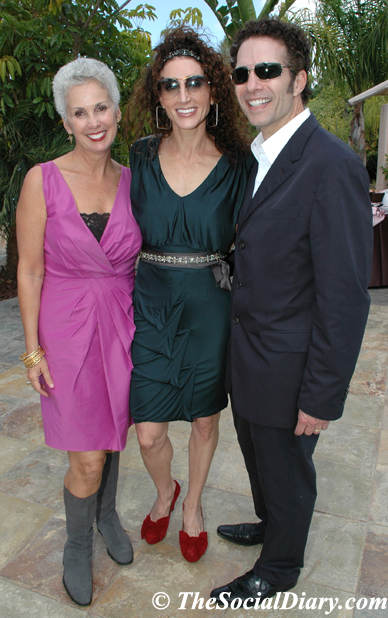 Mary Drake with Miriam and David Smotrich
reported by Margo Schwab
The Buzz
Yummy Romance at Tapenade with the San Diego Opera
.......................
The San Diego Opera is pleased to announce the return of "Taste of Opera,"at some of San Diego's hottest restaurants.
Coming up....
Tapenade, La Jolla
Wednesday, October 28, 2009 at 6:30 PM, 7612 Fay Avenue, La Jolla.
Join Dr. Nicolas Reveles as he talks about romantic French operas and Romeo and Juliet.
$40 per person for 1 glass wine, prix fixe menu, tip & tax.
visit Taste of Opera for details.
Upcoming Events
October 16th - The Rainforest Alliance will host its gala. It promises to be 'wild' fun!
October 17th - Sundt Memorial Fundraiser.
October 17th - The Rancho Coastal Humane Society will host its Animal House fundraiser. For details please visit
http://rchumanesociety.org/event_details.asp?ID=62
October 22nd - The Walden Family Services will host their 6th Annual wine D'Vine event. Please visit www.waldenfamily.org for more details.
October 24th - A Reason To Survive or ARTS will be hosting a fun fundraiser. Please visit www.AReasonToSurvive.org for details.
October 28th - Tapenade, La Jolla at 6:30 PM
7612 Fay Avenue, La Jolla. Join Dr. Nicolas Reveles as he talks about romantic French operas and Romeo and Juliet.
$40 per person for 1 glass wine, prix fixe menu, tip & tax.
visit Taste of Opera for details.
November 7th - The Golden Hangers / FCC benefit for Make-A-Wish and San Diego Variety Children's Network.
November 13th - Scripps Mercy Hospital will host its 2nd Annual 'Dressed to the Nth Degree' evening featuring San Diego's 10 best dressed women and 10 best dressed men as chosen by Leonard Simpson. Michael Neil will be the Honorary Chair. For details and tickets please visit:
http://www.scripps.org/events/an-evening-of-glitz-glamour-and-more

____________________________________________________________
Photoshopping and Photography Services
Photos on this website available if it is of you
available by The Social Diary
~ 619-384-7333
email TheSocialDiary.com
_______________________________________________________________
Email Commentary to be added
email editor@thesocialdiary.com

"BEST GOWNS..Sarah Marsh-Rebelo & Lael Kovtun...BEAUTIFULLY ELEGANT!!!!!!!!!!!!!" - Ralph Castro
* Margo Schwab, more formally known as Margaret E. Schwab, has produced, written, interviewed and photographed for various media organizations since 1989. Schwab attended Holton Arms School, La Jolla Country Day School and La Jolla High School. Schwab has a B.A. from Scripps College, spent a business internship with S.A.I.C., Science Applications International Corporation, and earned a Masters of Business degree, M.B.A., from the University of San Diego. Schwab additionally took college courses from Harvard University, and Syracuse University. Schwab volunteers for numerous charity organizations. She also continues to support animal organizations and the prevention of people and animal abuse. Schwab is the editor of The Social Diary.
Margo Schwab and Scott Johnston of the Social Diary are pleased to announce partnerships with the San Diego Humane Society, San Diego News Network and now, San Diego Home & Garden Magazine.
The Social Diary would like to say a special thank you to our advertisers.
H. Moradi Jewelers on Prospect Street in La Jolla
Valerie and Harry Cooper, Patrons of the San Diego Opera
Valerie and Harry Cooper, Patrons of The Museum of Contemporary Art San Diego
Judith C. Harris, Blair Harris, and Robert Singer, MD supporting the
Dian Fossey Gorrilla Fund International
Dr. Laurie Marker of The Cheetah Conservation Fund
Pat O'Connor of Fashion Careers College
Pamela Pogue of Juelerie
Kary Favish of the Worth Collection
Diana Cavagnaro of Designer Millinery
Jacqueline and Matt Rimel of Rimel's Rotisserie, Zenbu Sushi and Restaurant, & Home Grown Meats
Jordan of Jordan Art Couture
Lizz Russell of The Lizz Russell Collection
Gary Parker of WineSellar & Brasserie
Chef Pasquale of Cafe Milano
Alex Gonzalez of Mercedes Benz of San Diego
Diane Bousquin of Holistic Traditions
Kevin Smith of Extreme Pizza in La Jolla
Jeremiah Sullivan of Neptunic Sharksuits
Drs. Sue and John Morizi of The Animal Hospital of La Jolla
Jemima Garcia Dutra of Dutra Designs
Eugene Ladopoulos of Mistra Estates Olive Oil
Warning ** photos, video and writing on this site are the
2009 copyright of The Social Diary LLC and its subsidiaries.
no reproduction of any part or parts is allowed without written permission by The Social Diary