San Diego Social Diary Fashionable Dinner
at Neiman Marcus
Fashion Show Part 2 -
Styling by Alex Yanez
More Social Diary Event Coverage ....HOME
Gucci, Cavalli, Lhuillier.... that and more as San Diego Social Diary's Margo Schwab, Scott Johnston, and Red Carpet Kima hosted a private dinner soiree at Neiman Marcus February 6th, 2013.
Among the guests were Annika and Gordon Kovtun from KCM, Claude, Tiffany, Jim and Alexia Mahoney, Susan and John Smaha of Smaha Law, Dr. Nasrin Mani of La Jolla Cosmetic Laser Clinic and Dr. Darush Mohyi, Constance Hughes and Peter Caruso, Sharon Pratt and Hilary Jacobson, Connie and Ed Basterache, Susie Barbey Booth and Cameron Booth, Dana Alkasmi and Shervin Erfani, and Taylor Miller with her beloved Yorkie Armani.
Guests enjoyed an exquisite dinner by Zodiac and served up by Cruz Zahran's Panache Productions, followed by an exceptional show styled by Neiman's own, Alex Yanez. Exceptional it was ....
Please enjoy Part II of the show....
Special Thanks to Neiman Marcus's Ida Sandico-Whitaker for producing this event!
Be advised strictly no downloading, publishing, broadcasting, printing, or copying of photos or content. Please email purchase requests of photos you are in.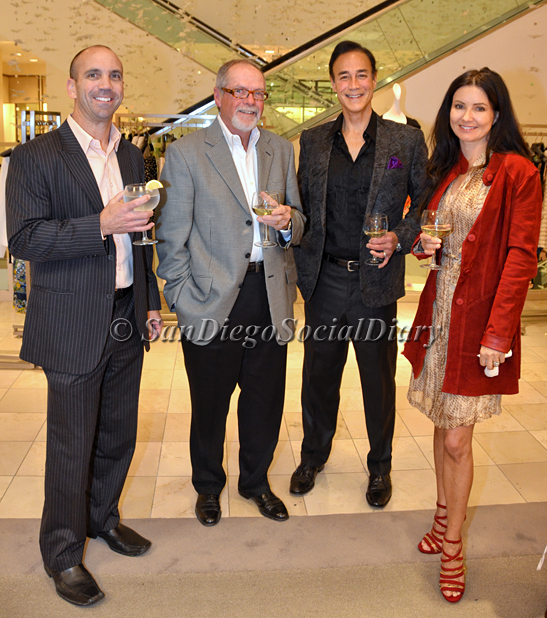 Gordon Kovtun with Ed Basterache, Scott Johnston and Annika Kovtun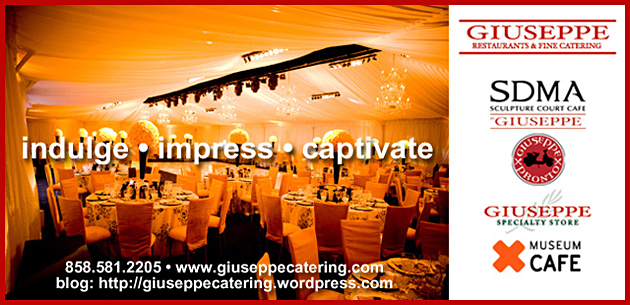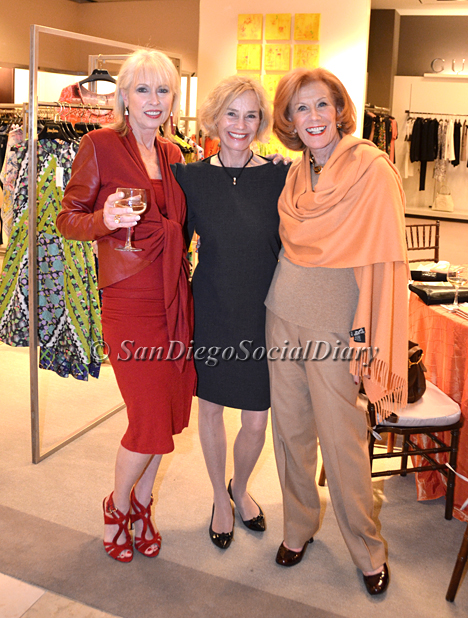 Connie Basterache with Sharon Pratt and Hilary Jacobson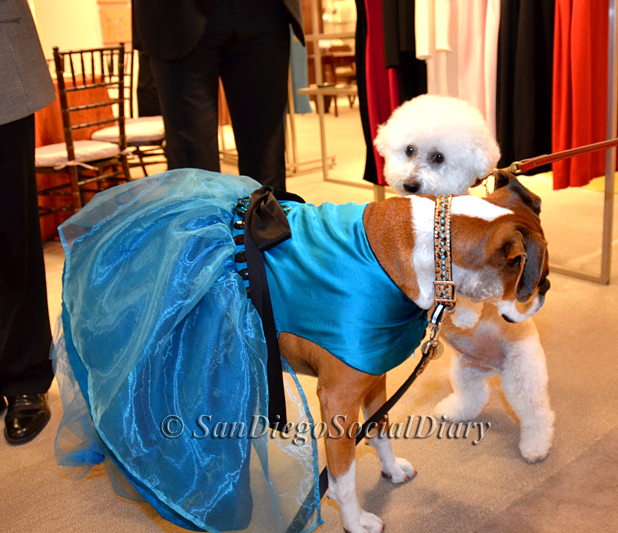 'Red Carpet Kima' and 'Claude Z French Doggy' meeting for the first time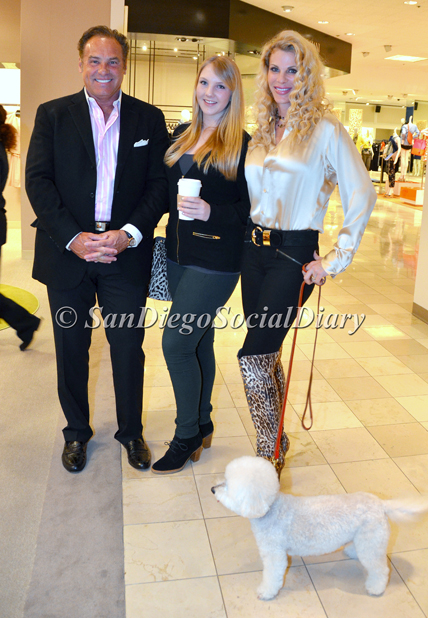 The Mahoney Family, Jim, Alexia, Tiffany and Claude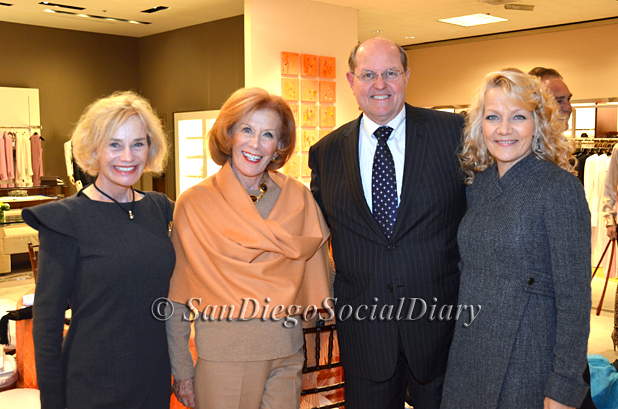 Sharon Pratt with Hilary Jacobson, and John and Susan Smaha of Smaha Law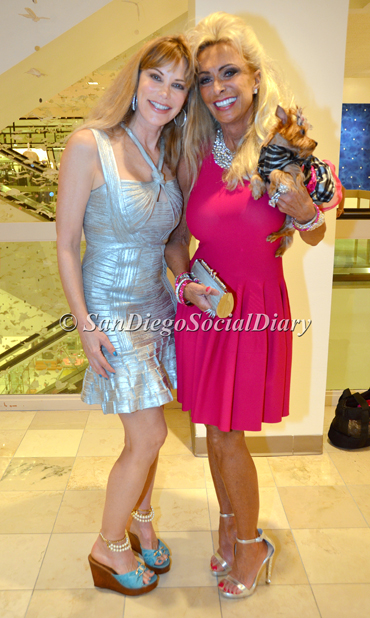 Blonde Fun - Margo Schwab and Taylor Miller with Armani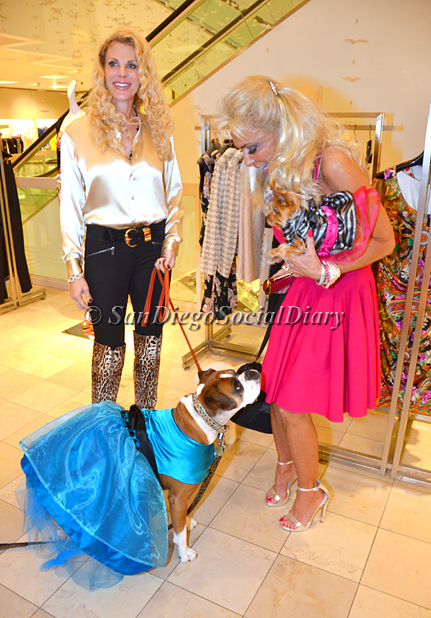 Red Carpet Kima with Taylor Miller and Armani, and Tiffany Mahoney and Claude hidden behind Kima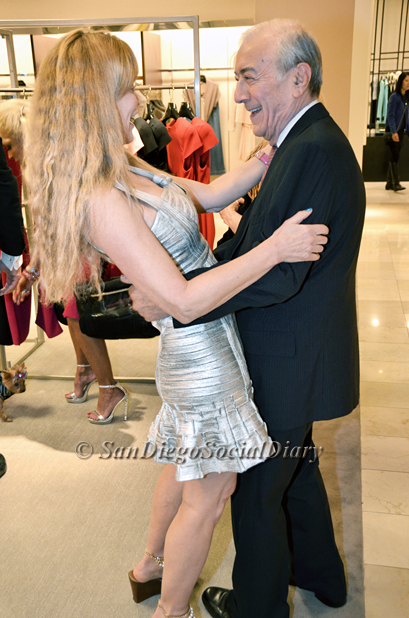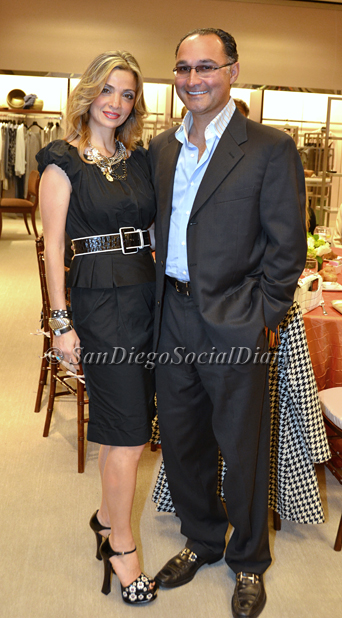 Margo Schwab greeting Peter Caruso ** Dana Alkasmi and Shervin Erfani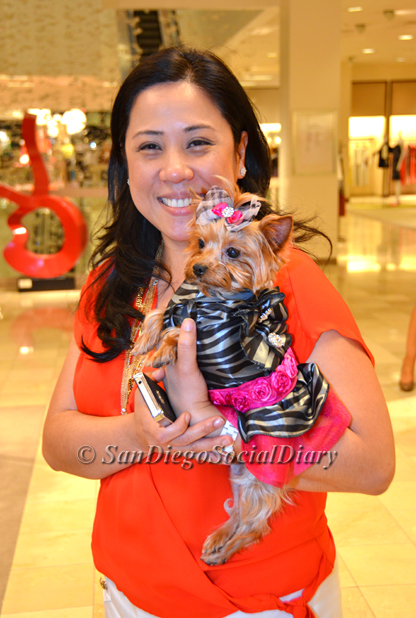 Ida Sandico-Whitaker with Armani!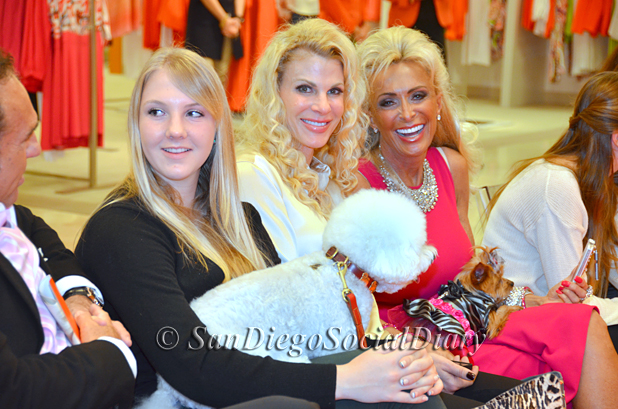 Fun times with the Mahoney's, Jim, Alexia, and Tiffany, and Taylor Miller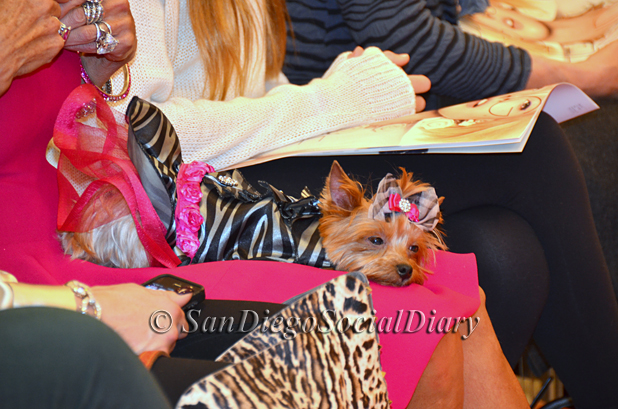 Armani dreaming of a Neiman's dress...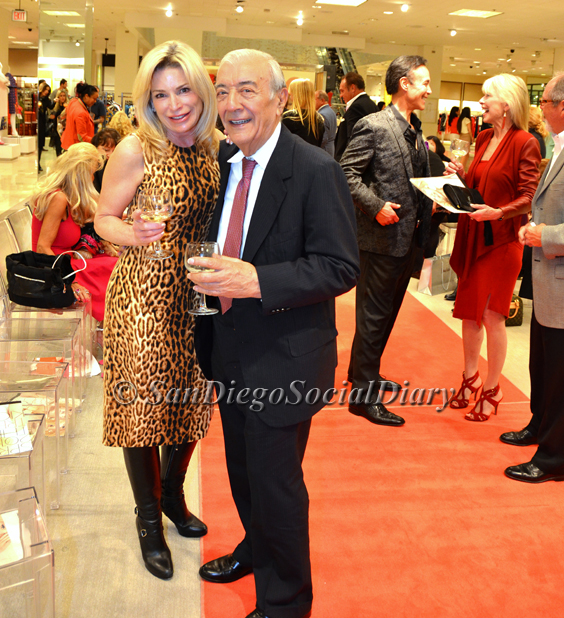 Constance Hughes and Peter Caruso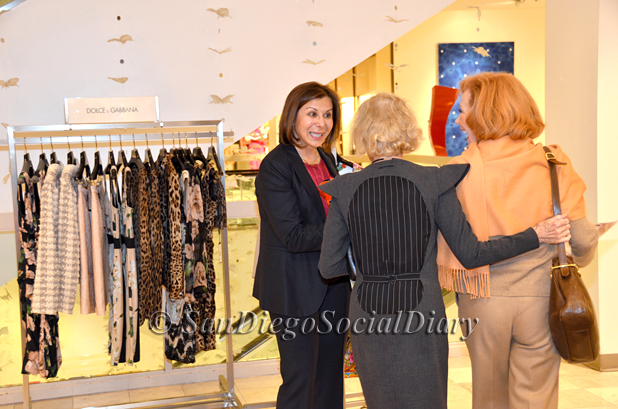 Dr. Nasrin Mani with Sharon Pratt and Hilary Jacobson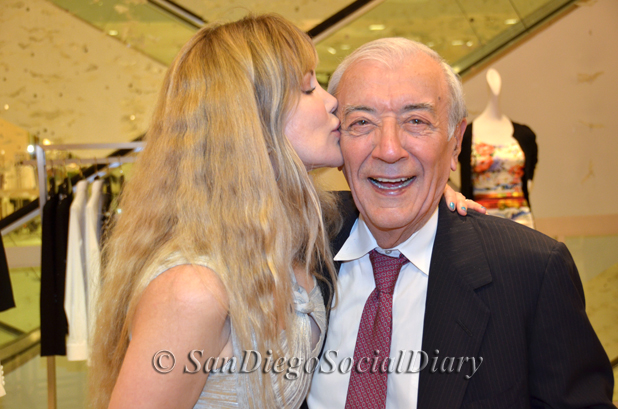 Margo Schwab bussing Peter Caruso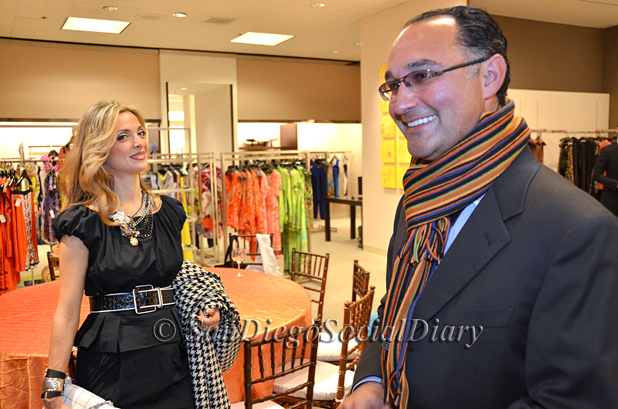 Dana Alkasmi and Shervin Erfani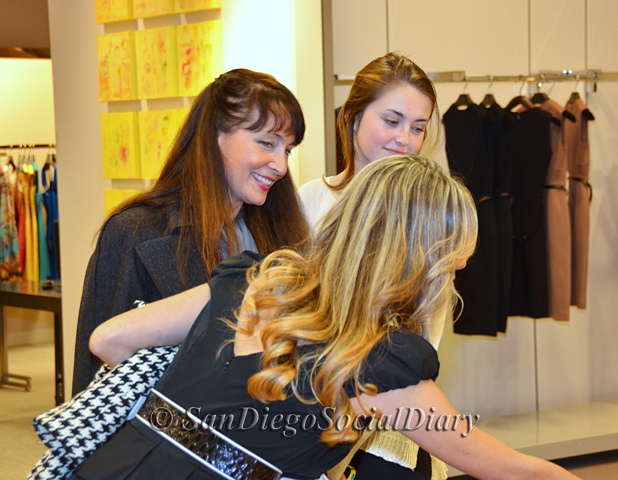 Susie Barbey and Cameron with Dana Alkasmi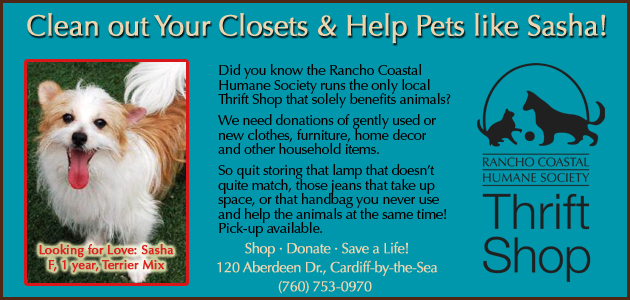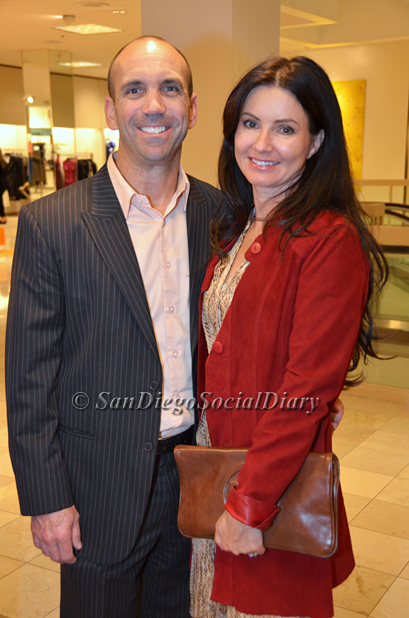 Gordon and Annika Kovtun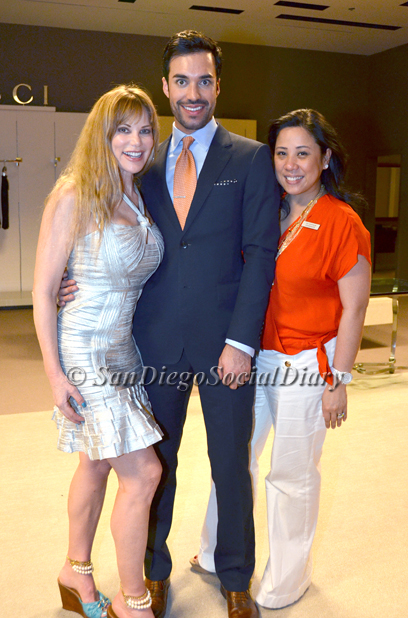 Margo Schwab (in her fave Herve Leger .....thank you Neiman's) with Neiman Marcus's amazing stylist Alex Yanez, and the wonder woman who makes good things happen at Neiman's, Ida Sandico-Whitaker
Enjoy the second half of the San Diego Social Diary Fashion Show Styled by Alex Yanez, and Produced by Ida Sandico-Whitaker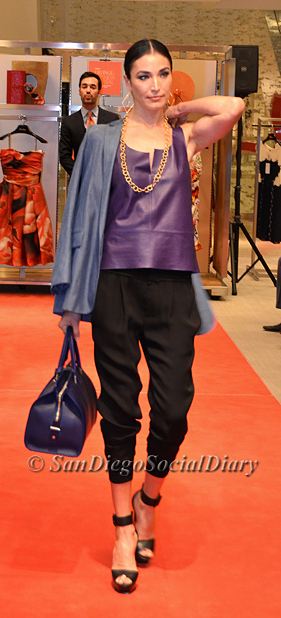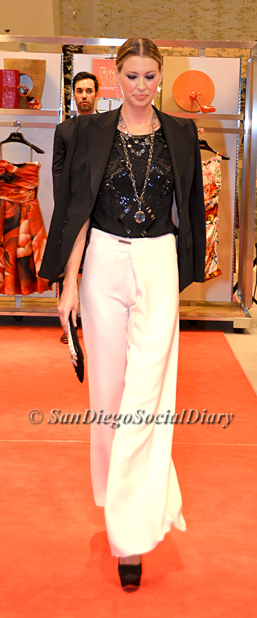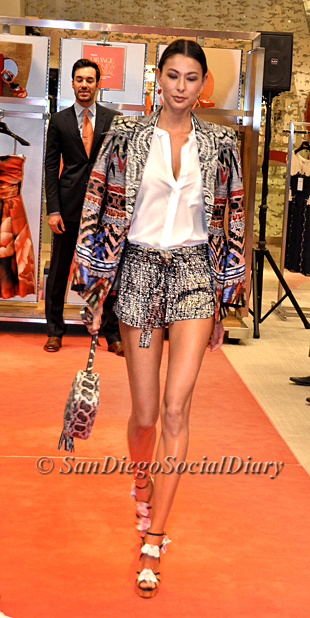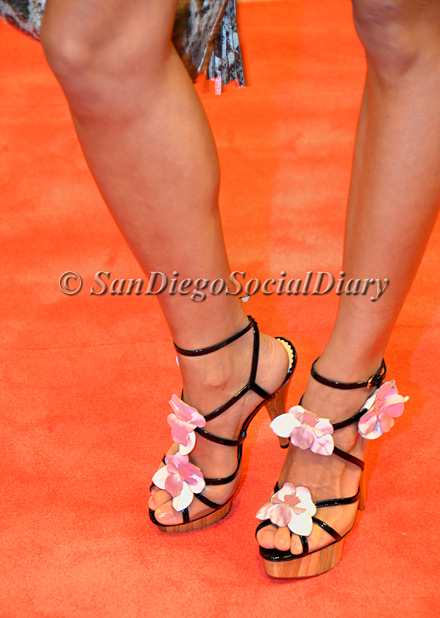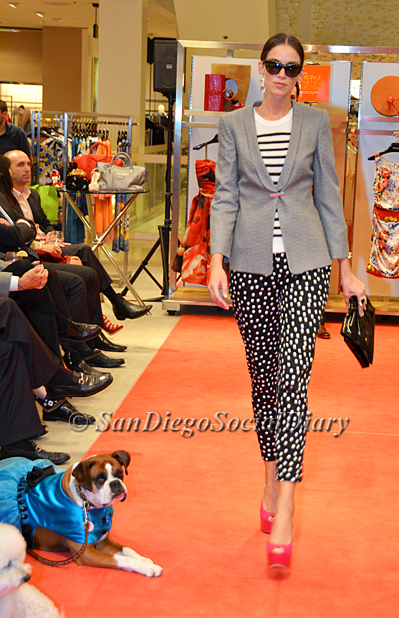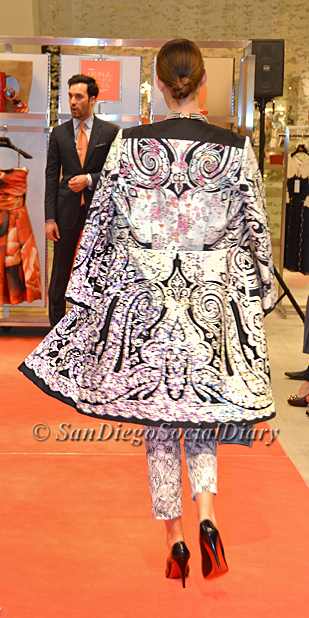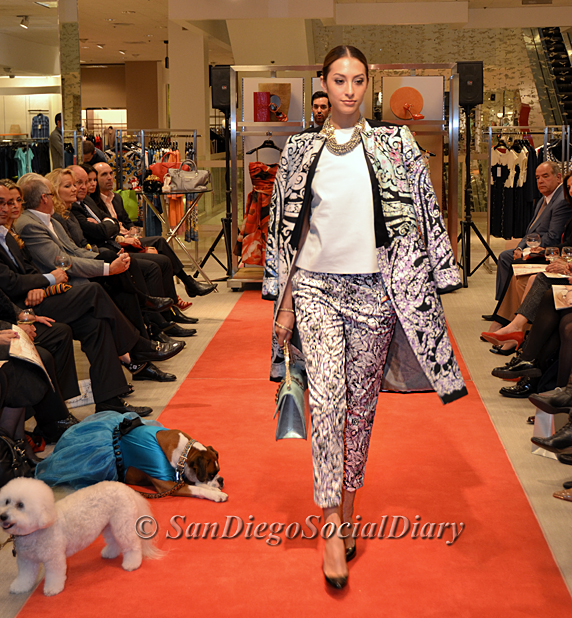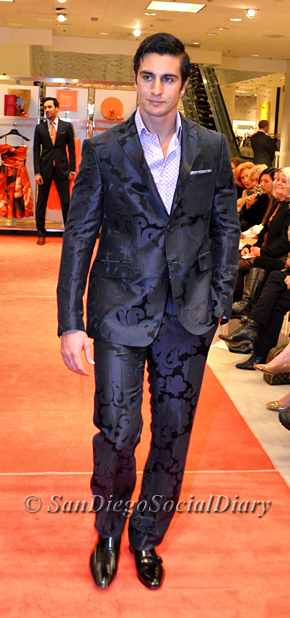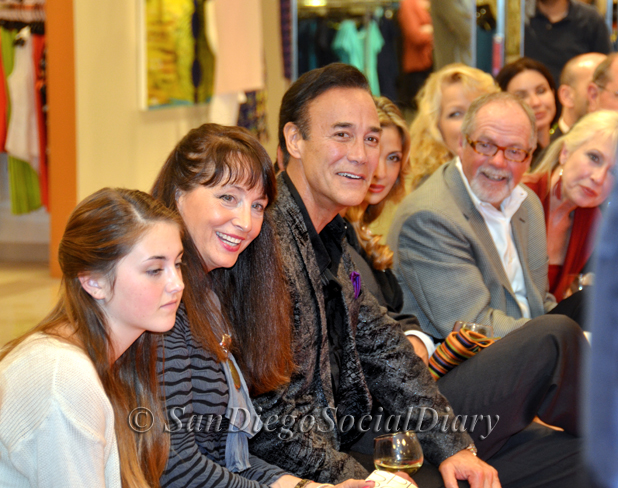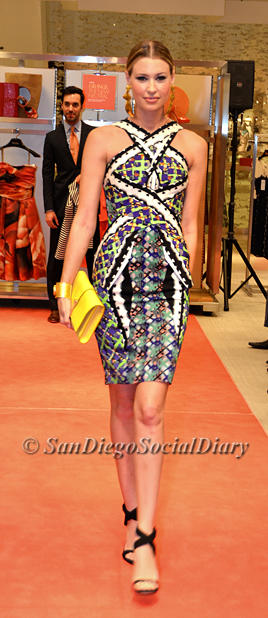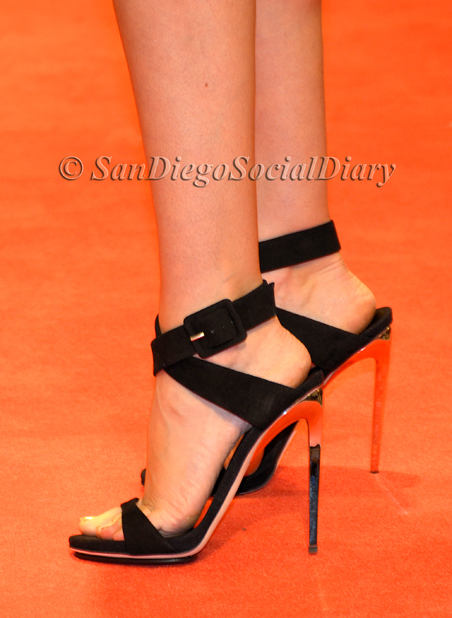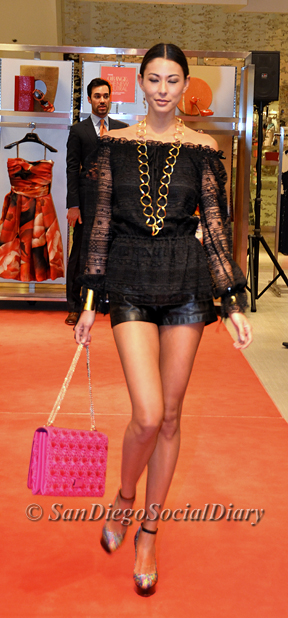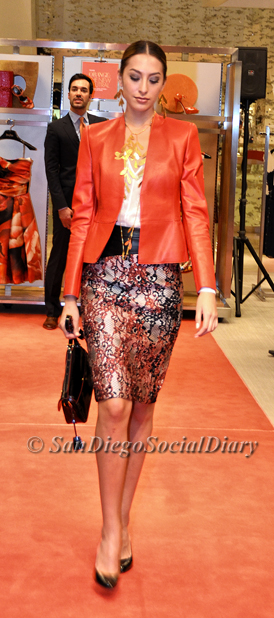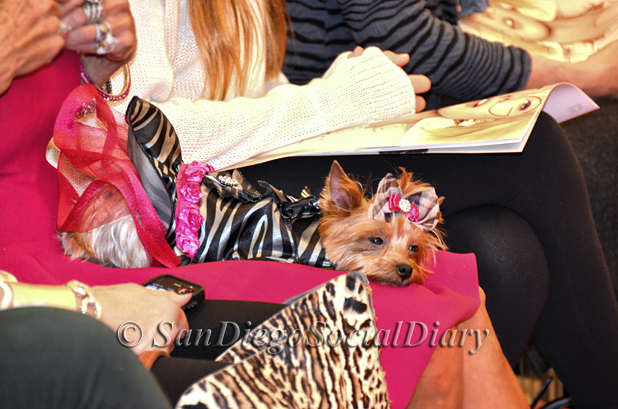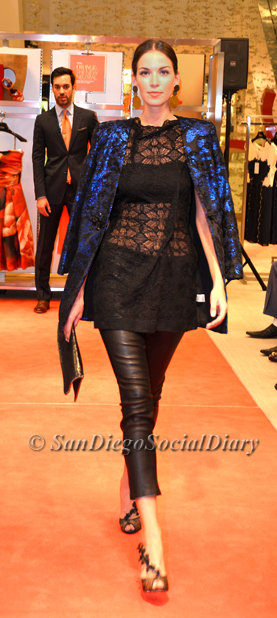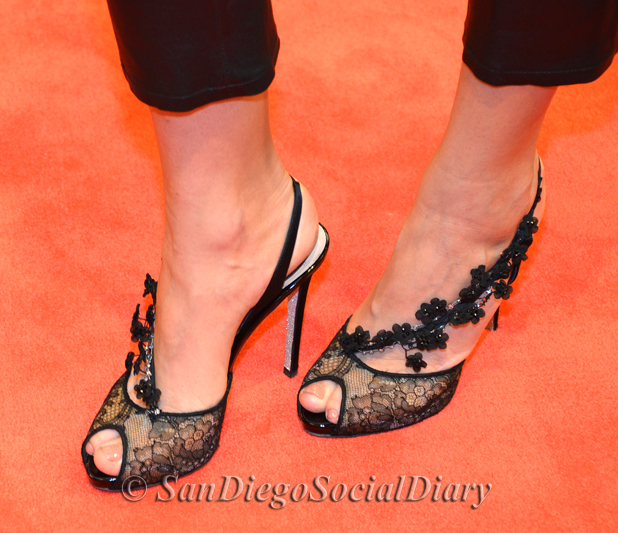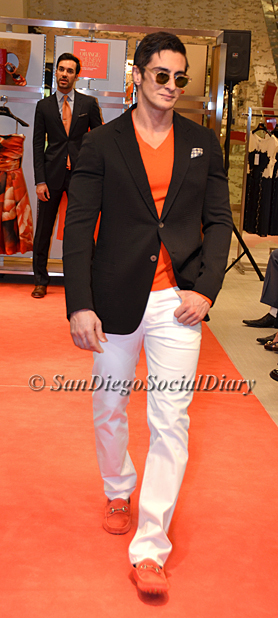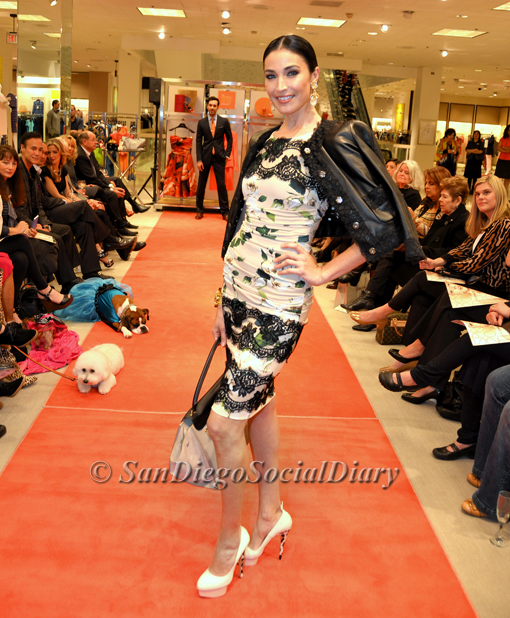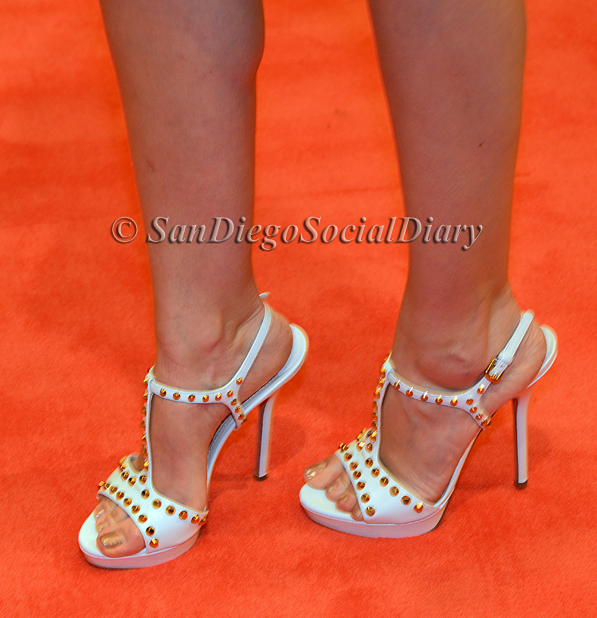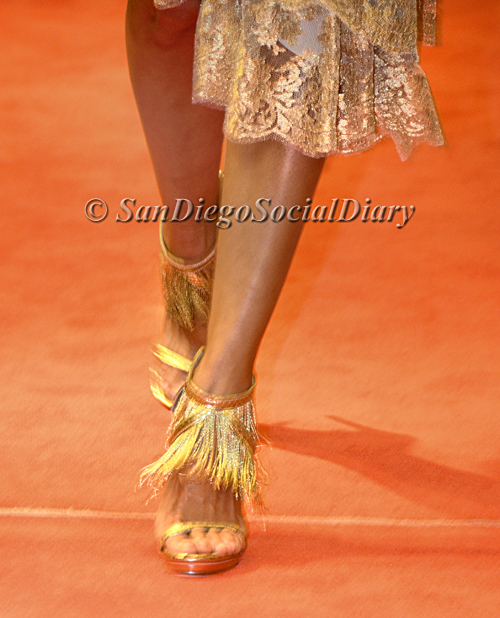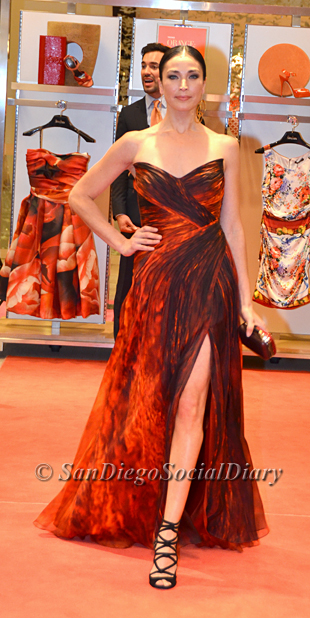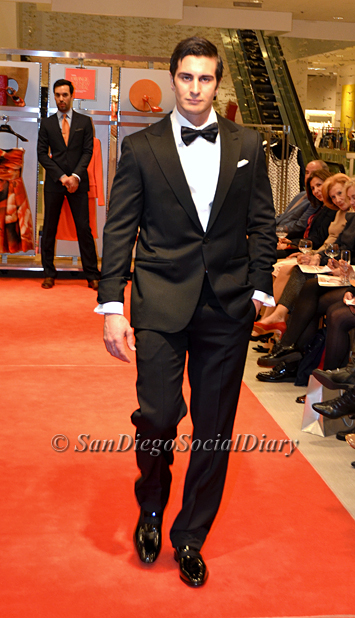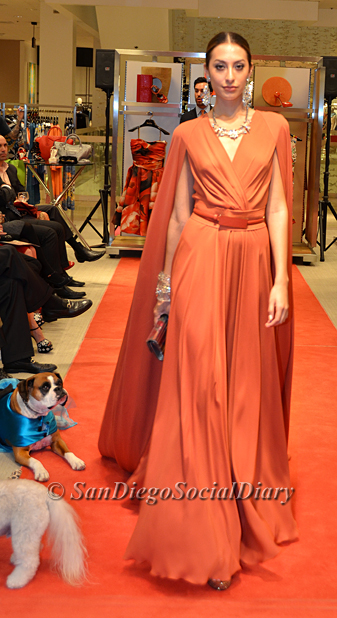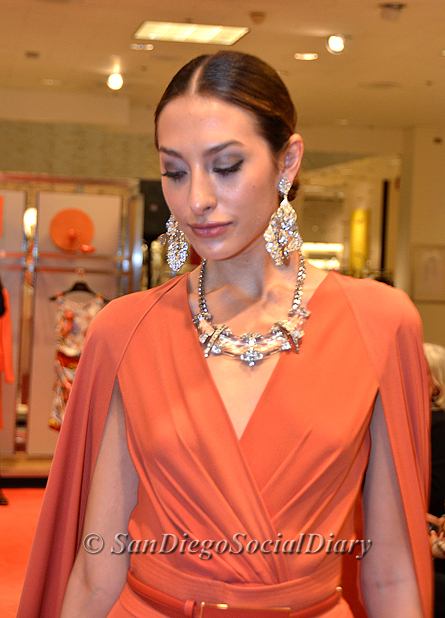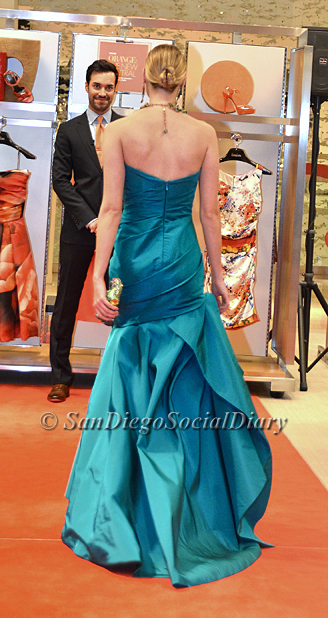 Thank you Neiman Marcus for an extraordinary evening!
Follow us on Twitter twitter.com/SocialDiaryMag
Follow us on Facebook facebook.com/#!/margo.schwab
More Social Diary Event Coverage ....HOME
reported and photographed by Margo Schwab
publishing support and photoshopping by Scott Johnston
Please join us for fun informative updates on Twitter and Facebook

The Town Gossip
We at San Diego Social Diary are proud to have known David Copley.... what a positive inspiration he was for animals, science, the arts, and literacy. We endeavor to carry on his tradition of quiet but important support for the community of San Diego and Southern California. We are truly inspired....Sincerely, Margo Schwab, Scott Johnston, and Kima!
Email Commentary to be added
email SDSocialDiary@gmail.com
* Margo Schwab, MBA, more formally known as Margaret E. Schwab, has produced, written, interviewed and photographed for various media organizations since 1989. Schwab attended Holton Arms School, La Jolla Country Day School and La Jolla High School. Schwab has a B.A. from Scripps College, spent a business internship with S.A.I.C., Science Applications International Corporation, and earned a Masters of Business degree, M.B.A., from the University of San Diego by way of Claremont Graduate School . Schwab additionally took college courses from Harvard University, and Syracuse University. Schwab volunteers for numerous charity organizations. She also continues to support animal organizations and the prevention of people and animal abuse. Schwab is the editor and co-owner of The Social Diary.
Margo Schwab and Scott Johnston of The Social Diary Magazine are pleased to announce a partnerships with the San Diego Humane Society and SD METRO Magazine. They have also partnered with Country Friends and the San Diego American Heart Association and the Arthritis Foundation.
Margo Schwab and Scott Johnston are both members of the La Jolla Beach & Tennis Club (Margo Schwab since 1974) and both are now members of the University Club and its worldwide ClubCorp Compass Society. Margo Schwab and Scott Johnston are Police Press credentialed by the Chief of Police, William Lansdowne.
San Diego's The Social Diary would like to say a special thank you to our advertisers.
KCM Group - Construction Management and Consulting Services
The Real Real - Luxury Designer Consignment
Bowers Fine Jewelry
ARTS - A Reason to Survive
HG Motorsports
Eclat Catering and Home Delivery by Chef Athanasia Ampelas
Donovan's - America's Best Steak & Chop House, Prime Seafood Too!
PAWS - Helping People Helping Pets
Helen Woodward Animal Center sponsored by Taylor Miller
San Diego Public Library Foundation
Rancho Coastal Humane Society
San Diego Humane Society
Hot Rock Jewelry
San Diego Museum of Art
Smaha Law - Estate and Business Attorney John Smaha
Animal Fashion by Jordan
Juelerie by Pamela Pogue
The Museum of Contemporary Art San Diego
Giuseppe Restaurants and Fine Catering
The University Club Atop Symphony Towers and ClubCorp
WineSellar & Brasserie - featuring the Gary Parker Wine Club
Cafe Milano on Pearl Street La Jolla
The Marine Room
Ark Antiques
The Animal Hospital of La Jolla
Eugene Ladopoulos of Mistra Estates Olive Oil
Warning ** photos, video and writing on this site are the
2013 copyright, all rights reserved, of The Social Diary LLC and its subsidiaries including San Diego Diario Sociales - Su Conexión Con la Sociedad, no reproduction of any part or parts is allowed without written permission by Social Diary Magazine