'Shoe-Melier' Goes to Stiletto Heights at Neiman's
followed by The Town Scoop - David Copley's Foxhill estate for sale, big wedding news...hmm Doug Manchester, former Mayor Pete Wilson, and New Fashion Finds....
More Social Diary Event Coverage ....HOME
Hosts: San Diego Social Diary and Neiman Marcus
Highlights: Wickedly wonderful shoes, love the Manolo's, Valentino's, and more, sumptuous sips of seductive wines chosen by Cohn Restaurant Group's Beverage Director Maurice DiMarino.... Shoe-melier to you and me as he chose wines to match your taste in shoes....!
More Highlights: The Fashion show by Alex Yanez..... a seriously 'Yanez Fun' mixology of designers in ways that had this stylish group of ladies paying serious shop shop shop attention!
Unusual Attendees: The show within a show, Kima and her RSB co-stars Armani and Odie.
Among those who could not make it and are severely bummed about it: KGTV's anchor gal Kimberly Hunt... you could have brought your adult daughter Kimberly!
The Buzz of the Event: Those low-heeled Valentino boots, and those leopard booties by Gucci!
and... my super gold Versace jeans....thank you honey!!
Special thanks to: Our Neiman's Friends, Ida Whitaker, Tom Melody, and Stylist Alex Yanez..... !!
Some Fun Comments:
"I had a wonderful time at Margo's event! The appetizers and drinks were a perfect addition to a fabulous shopping experience. I loved being around amazing people while learning about the new trends for the new season. It was such a girly experience and I look forward to the next!
Sasha Gates
Co-Founder, The Dolling Foundation and Dolling Extensions
"Margo's event was the perfect blend of all things us dolls love: great wine, shoes, and friends."
Brittney Hinds
Co-Founder, The Dolling Foundation and Dolling Extensions
Fashion Notes by: Neiman Marcus's Stylist Alex Yanez:
It is such an exciting time for fashion right now!
For Fall, we are seeing some amazing trends. Animal magnetism is one of the major trends. Since I tend to think of leopard as a neutral, don't be afraid to mix different animal prints, especially when it comes to shoes, handbags, and even accessories (think cat-eye sunglasses). Leopard, zebra, and tiger prints all work harmoniously!
Biker chic is one of my favorite trends. The moto jacket goes over everything this Fall, from a ladylike dress or pencil skirt to leather leggings. The detail in a lot of shoes and handbags is spectacular this season - heavy hardware, chains, studs, and grommets galore give your wardrobe and instant "cool factor."
Boys Town is another huge trend for Fall. The key is taking elements of a men's wardrobe and incorporating them into your own wardrobe in a feminine way. It's more of a tomboy attitude reimagined in a girly nature. In the handbag world, think silhouettes like a structured tote, a messenger bag, or even a backpack. For your feet, its all all about a flat smoking slipper, a sneaker, or a motorcycle boot.
This Fall, Purple Reigns as the color of the season. Every shade of purple is current, from eggplant to violet - but mixing them together is the epitome of chic. Purple is in every collection, from ready-to-wear to shoes, handbags, and accessories. Purple looks especially chic when paired with red, the new neutral.
Two other big trends are the scaled-down handbag and the pointed toe. As fashion is cyclical, we are now seeing many forgo the large carry-on size bag in favor of a smaller silhouette. The pointed toe is everywhere for Fall and will continue to go forward seasons ahead. Whether it is on a classic single-soled pump, a flat smoking slipper, or a boot, the pointed toe is the most current of the footwear trends.
Make sure to see the Town Scoop at the very end....you heard it on the Social D first!
Be advised strictly no downloading, publishing, broadcasting, printing, or copying of photos or content. Please email purchase requests of photos you are in.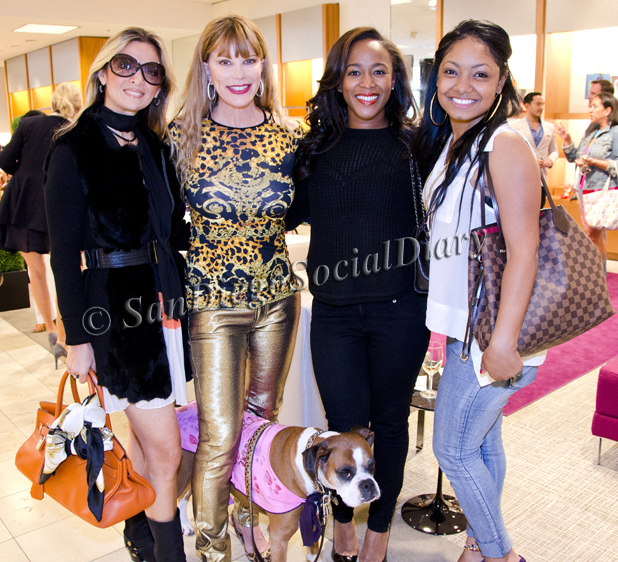 Dana Alkasmi with a trusty Birkin, Kima in her custom Jordan designed scarf, Margo Schwab in Versace X2, Brittney Hinds and Breyanna Carter both of the amazing Dolling Foundation
Fyi, The Dolling Foundation "provides high quality wigs to women surviving catastrophic illness or tragedy."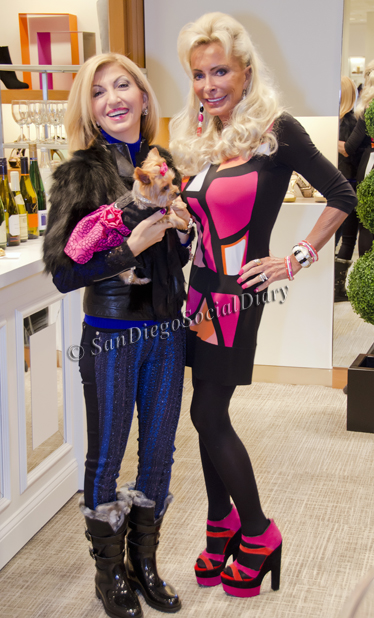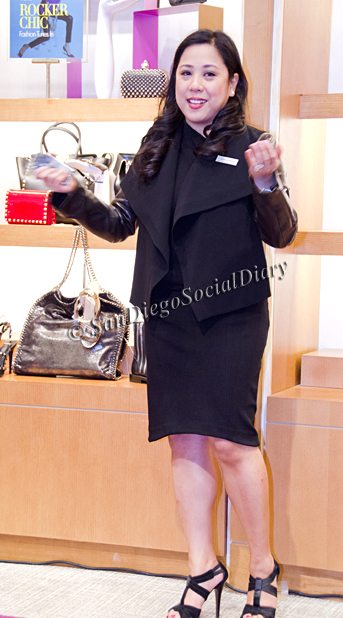 Abeer Hage and Taylor Miller with Armani ** Ida Whitaker, the mastermind behind the event! Love those YSL Tribute shoes Ida!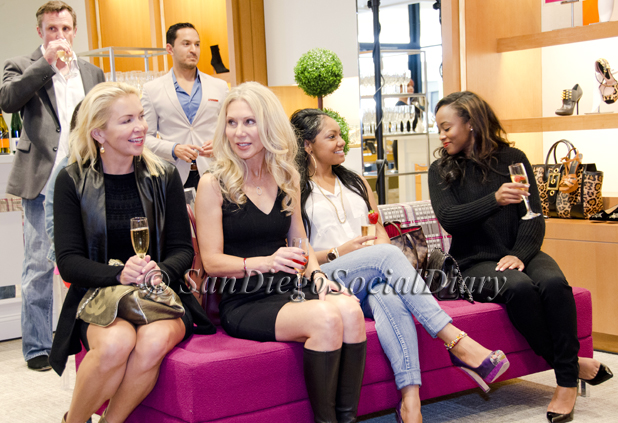 More among the guests was Marie Green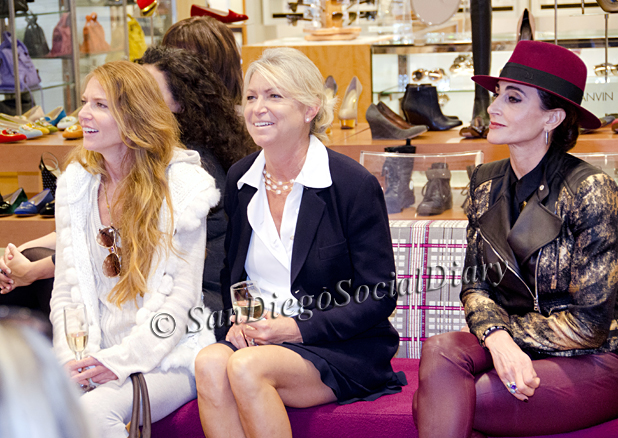 Tyler Zack, Jule Eberlin, and Miriam Smotrich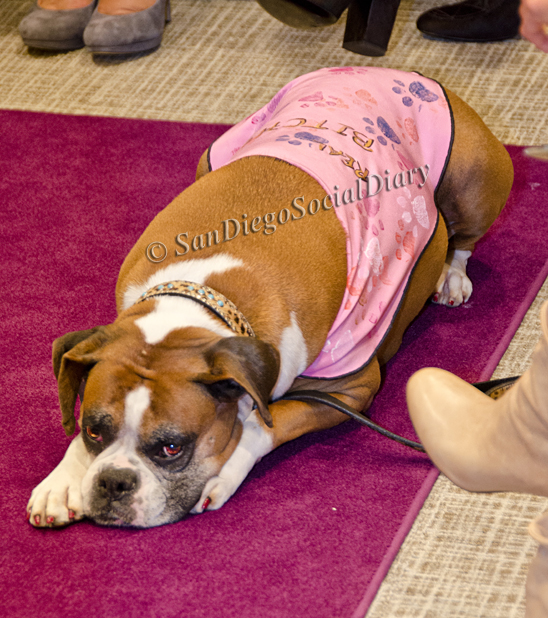 'What do you mean the Valentino studded shoes don't come in my size??'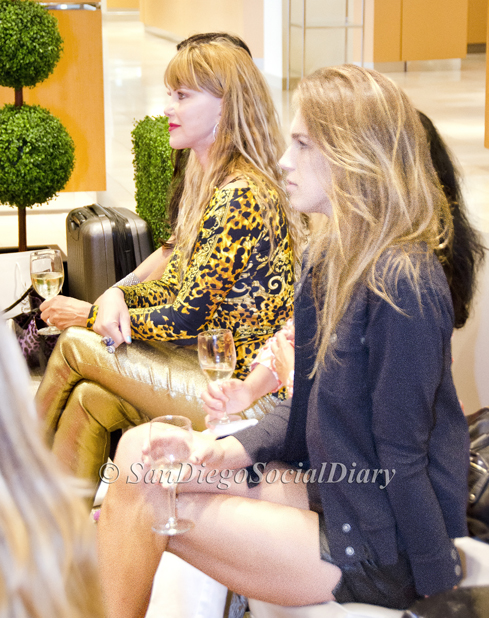 Margo Schwab and model Mallory Eberlin of Tonic HairCare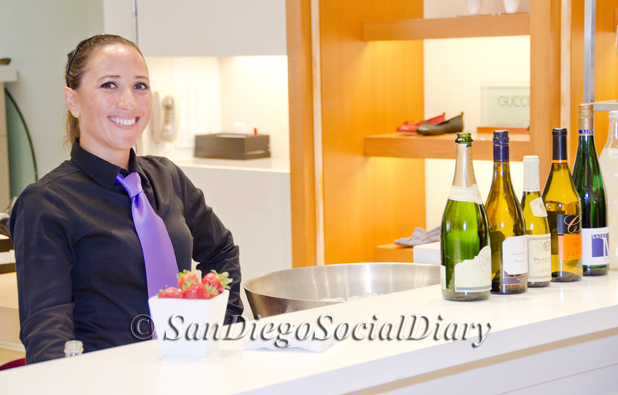 Fine wines served up by Petit Panache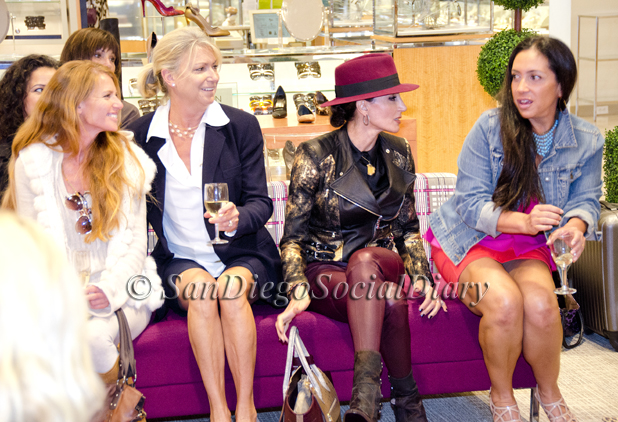 Tyler Zack, interior designer Jule Eberlin, Miriam Smotrich in Yigal Azrouel, and ON DEMAND'S Bonnie Saldivar-Jones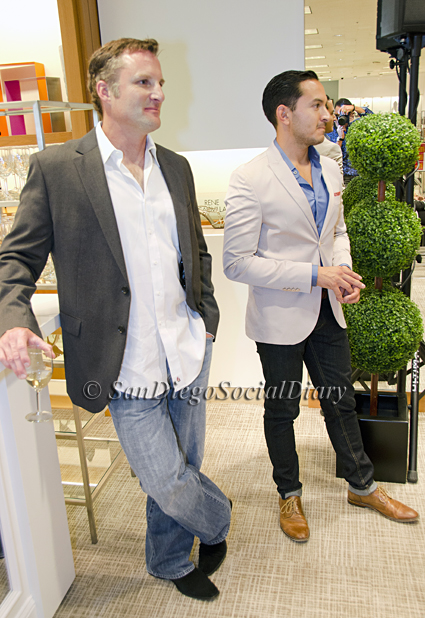 Peter Jones and Immanual Ontiveros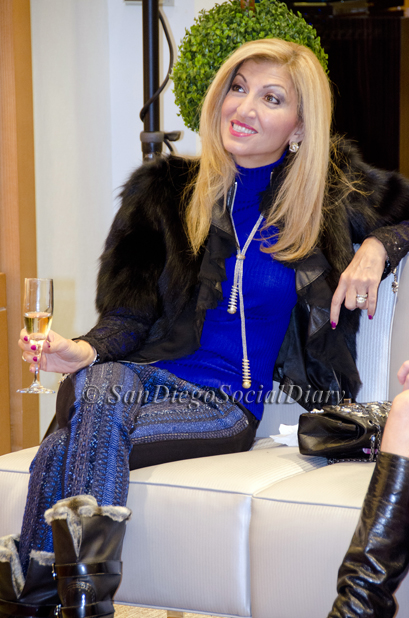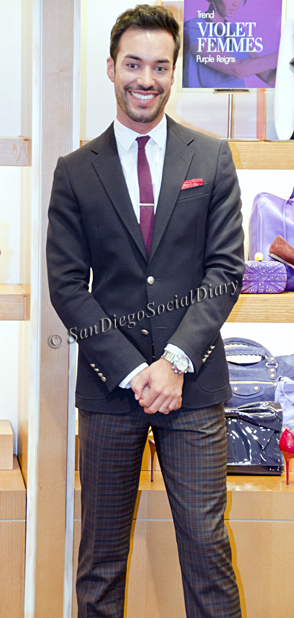 Abeer Hage ** Stylist Alex Yanez
The Fashion!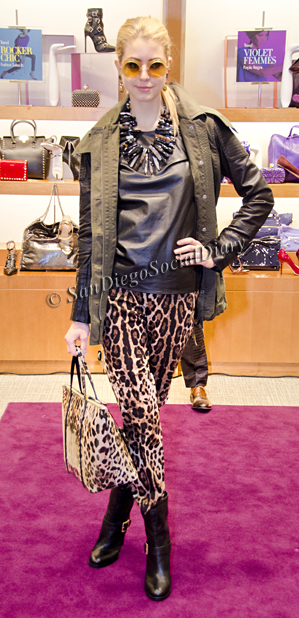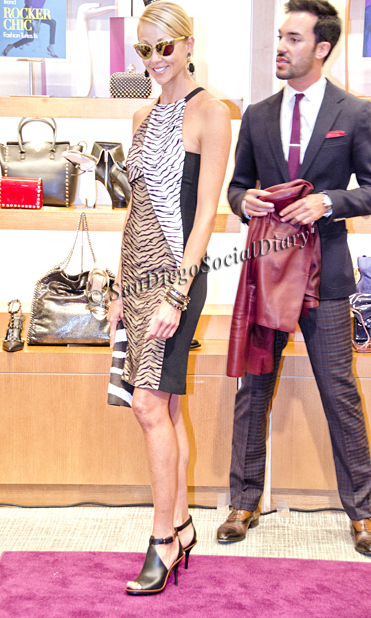 Animal Intrigue....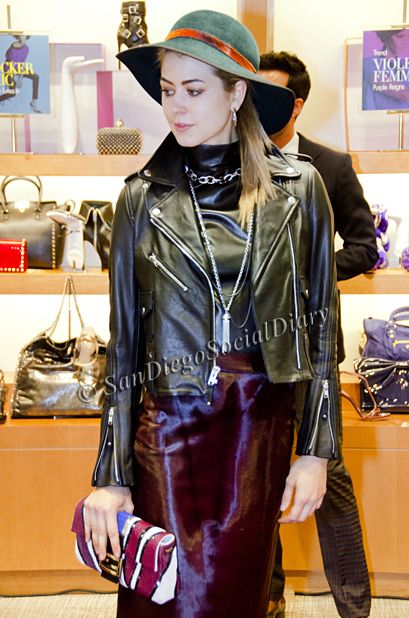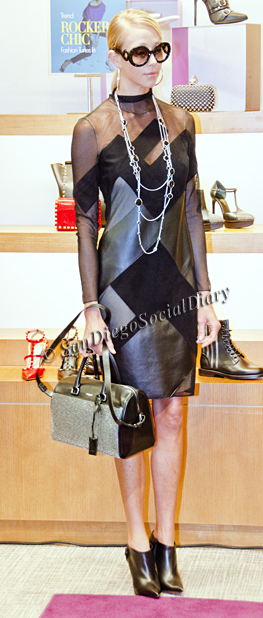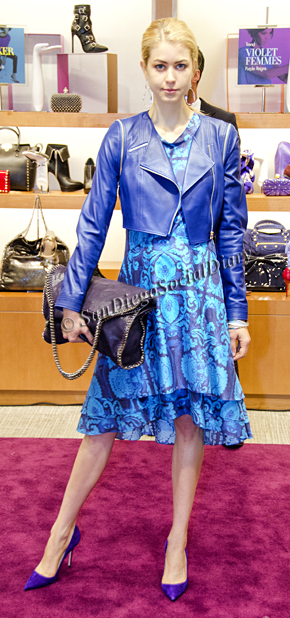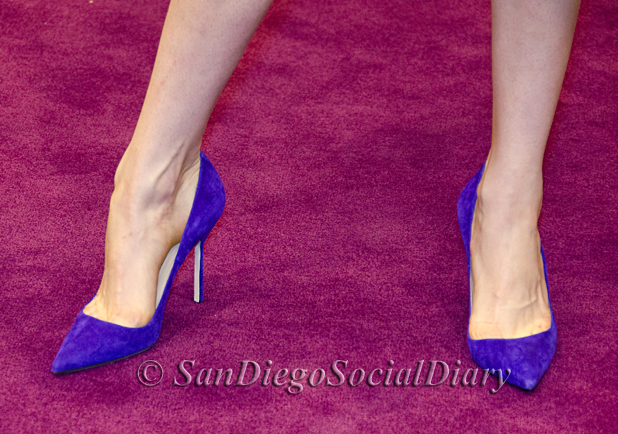 Purple Reigns!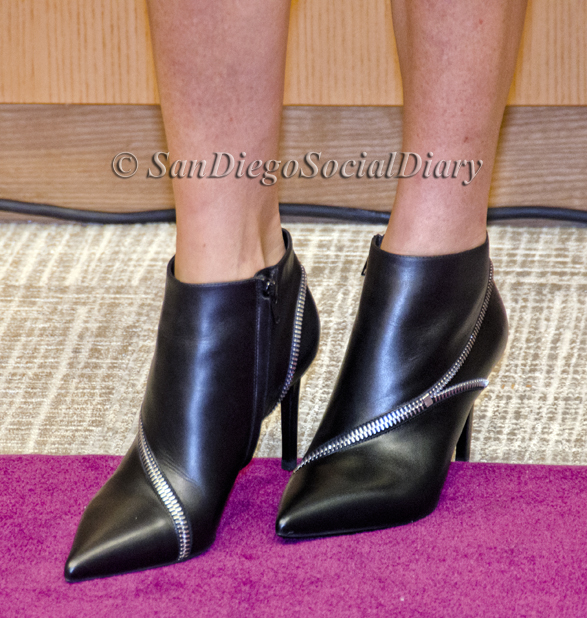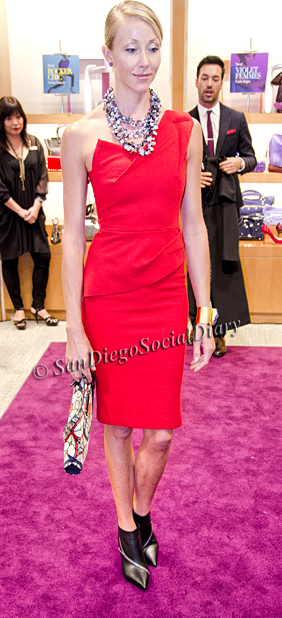 Hip and Zip..... Roland Mouret dress of exquisite detail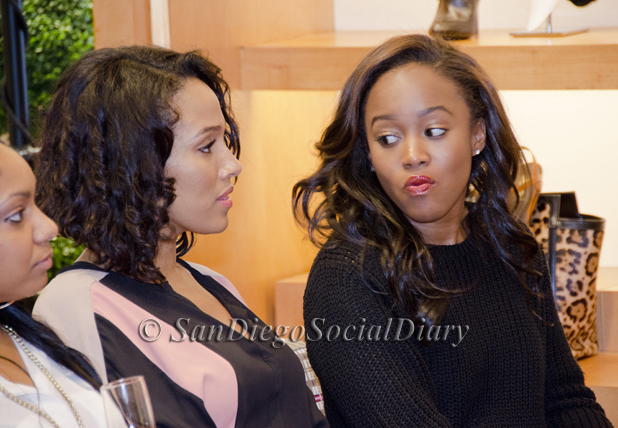 The 'Darling Dolling Foundation' gals, Breyanna Carter, Sasha Gates, and Brittney Hinds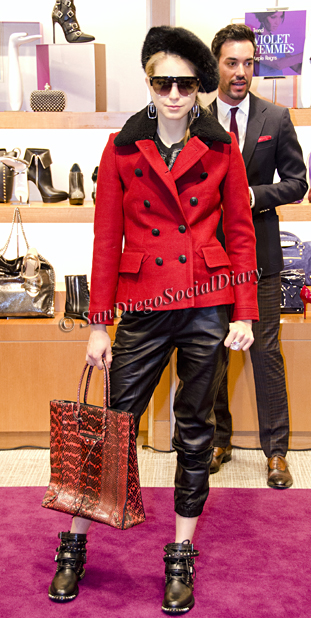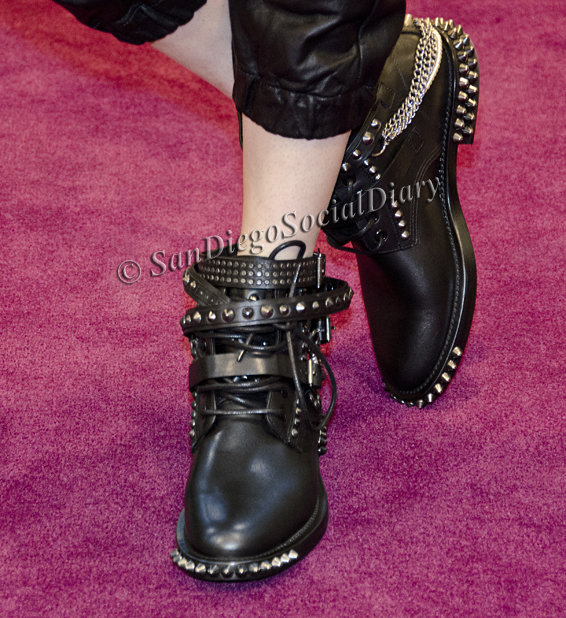 Menswear influence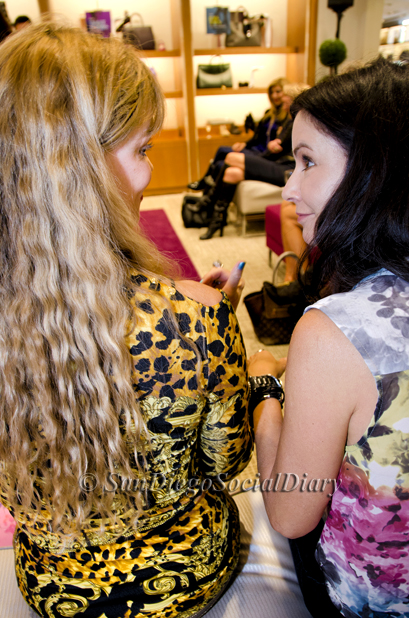 KCM's Annika Kovtun comparing notes with Margo Schwab
And Back to Fashion......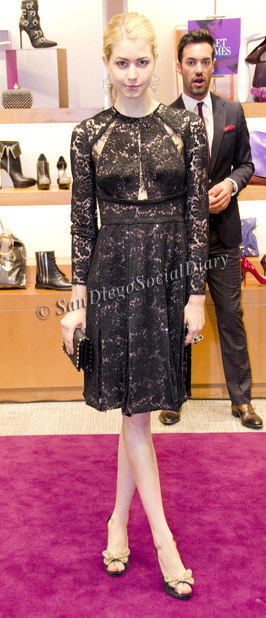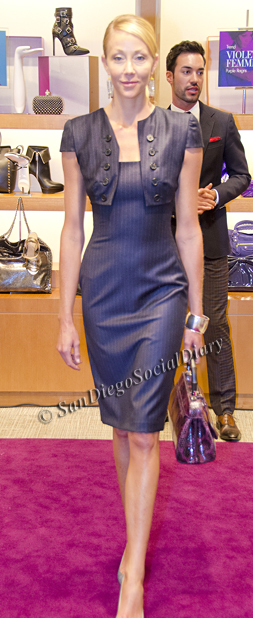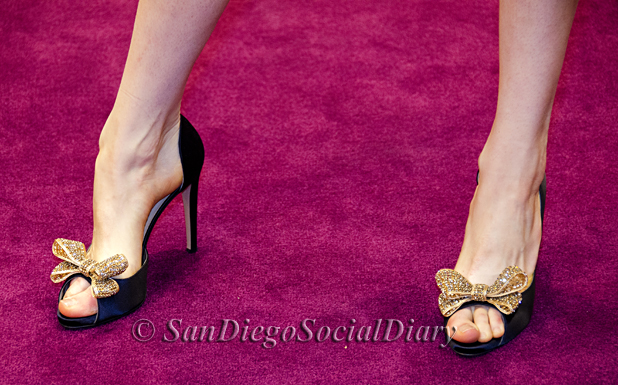 Those Valentino shoes....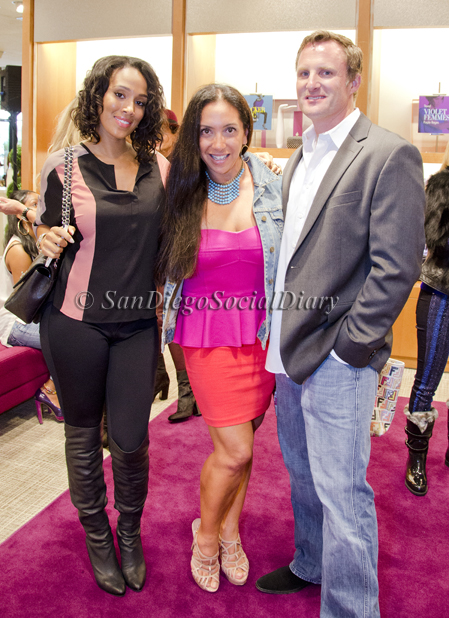 Beautiful Escada ** Sasha Gates with Bonnie and Peter Jones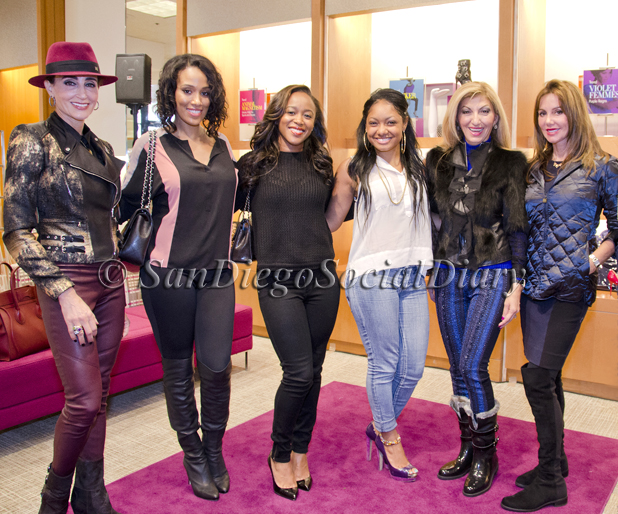 Miriam Smotrich, Sasha Gates, Brittney Hinds, Breyanna Carter, Abeer Hage, and Joanne Laverson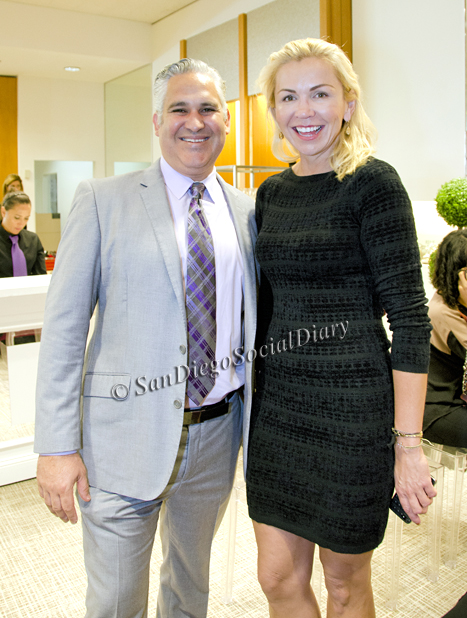 Shoe-Mellier Maurice DiMarino with guest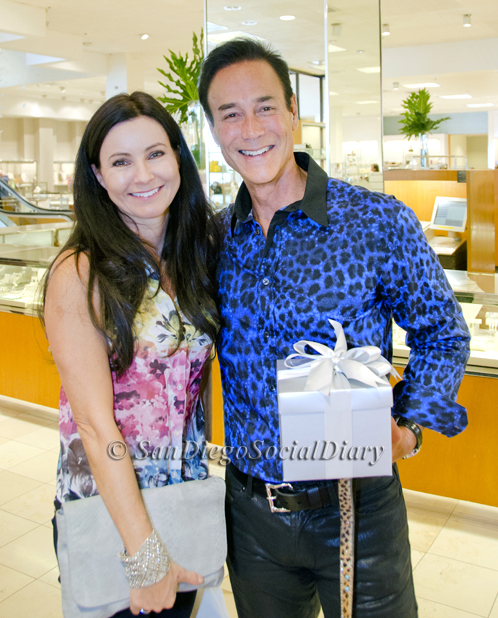 Annika Kovtun and Scott Johnston with his fave Roberto Cavalli shirt, and a NM surprise in the box!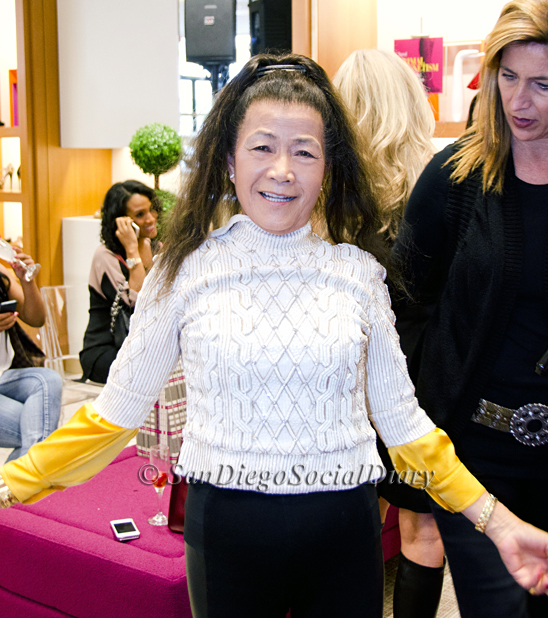 Love Claire Reiss.... trying on a top over her shirt.....= quick shopping fun!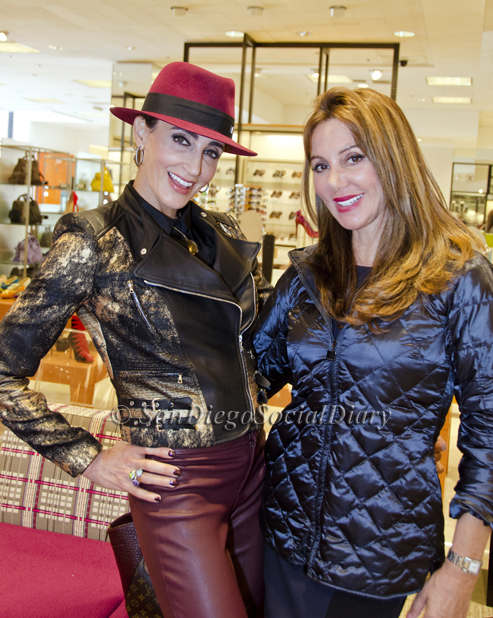 Miriam Smotrich in that fab Yigal Azrouel jacket, and Joanne Laverson.... everyone's fave 'Doctor's Wife'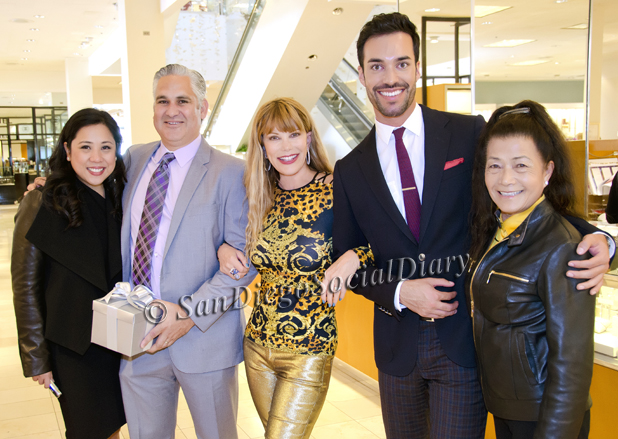 Fun we had......and we will again! Ida Whitaker, Maurice DiMarino, Margo Schwab, NM Stylist Alex Yanez, and Claire Reiss, who shops my way, decisively!
Above and Below, Kima in her custom Jordan RSB scarf, handpainted.....pleading for just one more 'tweet'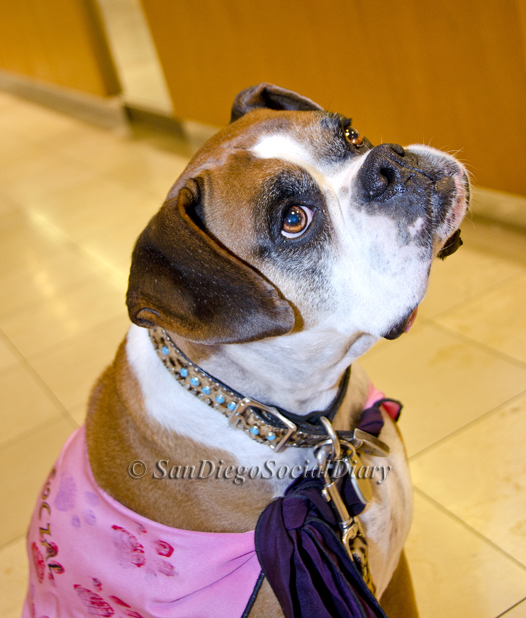 AND THE TOWN SCOOP
David Copley's beloved home Foxhill is for sale.... top of the La Jolla Country Club area.... 8 acres .... $28 million and worth every penny.... priceless.....Wish I had that $$ to keep the Copley legend intact.... and preserve the wildlife...
Here is a photo from the last grand party at David's by the poolside.....the home has great Karma.....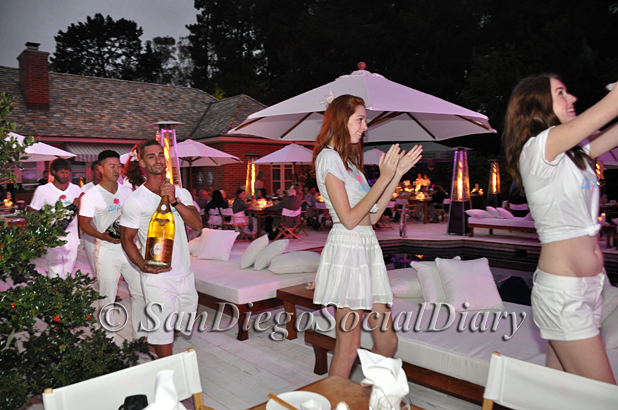 Yeah it's true, Doug Manchester will be marrying just before Christmas.... We wish the couple much happiness!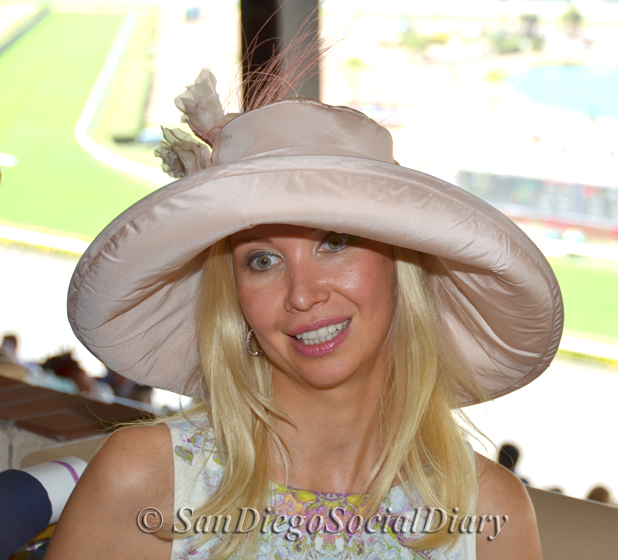 The future bride of Doug Manchester, Geniya Derzhavina at the 2013 Del Mar Opening Day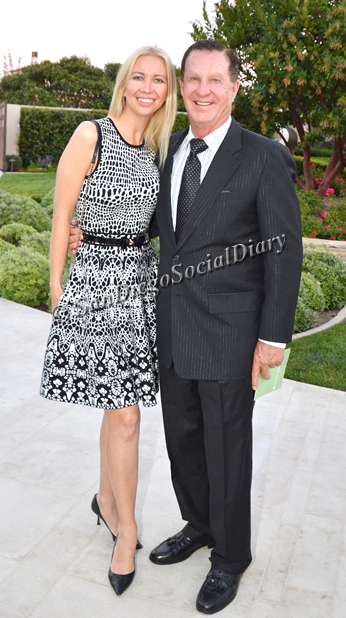 The happy couple pictured here at the SummerFest Gala!
p.s. - we are not disclosing the exact date to respect their privacy.... but trust me, it will be a 'Happy Holiday' for the couple!
Former San Diego Mayor Pete Wilson stayed at the La Jolla Beach & Tennis Club.... there was a big Yale University alumni gathering there.... major, major corporate heads, biz leaders.
One scene stealer performing at John Moores wedding... local restaurant owner / chef Joe Busalacchi.... known as the 'Singing Chef!' That's aside from the Fab Wayne Foster Orchestra!
And New Fashion Finds ..... Gold Versace Jeans at Neiman's....under $400,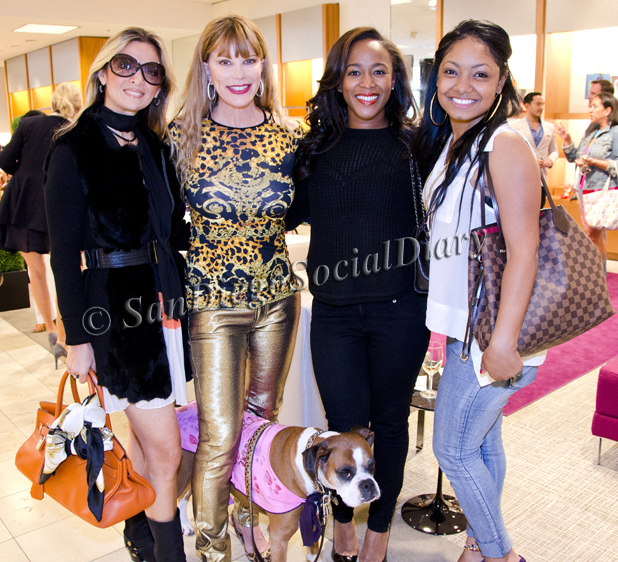 yup, there are those fab Versace Jeans on me.... love, love, love!
More Fashion Finds for Cheap... available at CVS, Mabelline Tattoo Makeup for eyeshadow...long wearing fun colors! And my surfing fave Mabelline Mascara.....it just does not come off.
And For a Good Healthy Tip - And as good health becomes more and more your most important wealth.... Chia Seeds... get them at any health store...we actually got ours from CVS for 21.99.... they don't need refrigeration, that's a plus...but the real winning factors are...chia seeds taste good, they lower your blood pressure, they are rich in Omega-3, and....they help reduce food cravings!! At 20 calories a teaspoon that's a winner!
Notable Quotable by Willie Nelson - "Once you replace negative thoughts with positive ones, you'll start having positive results."
You got that right Willie!
San Diego Social Diary Collector's Edition Books Available
at Bowers La Jolla, the MCASD Gift Store, John the Tailor's, Statements La Jolla, and by special arrangement
through San Diego Social Diary
email SocialDiaryMargo@gmail.com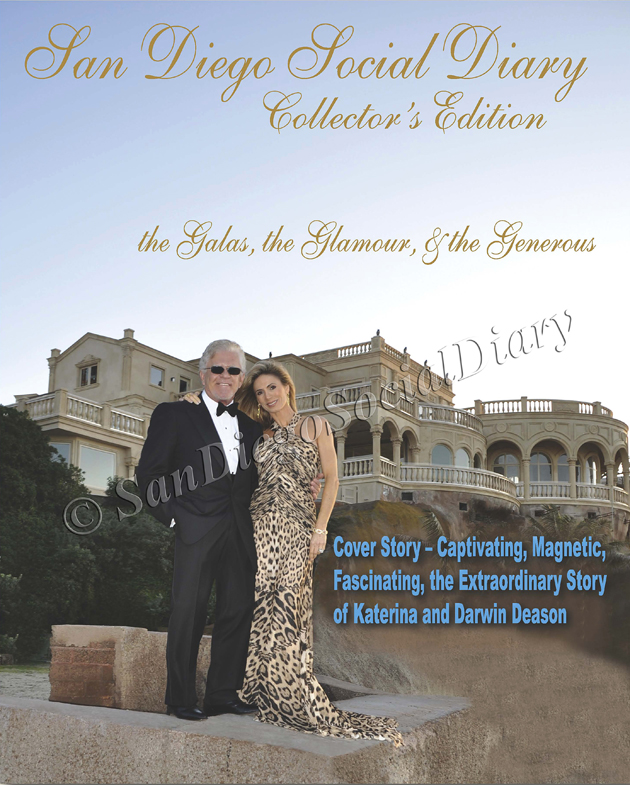 San Diego Collector's Edition First Book - Thank you to our Cover Couple,
the very dynamic Katerina Deason and Darwin Deason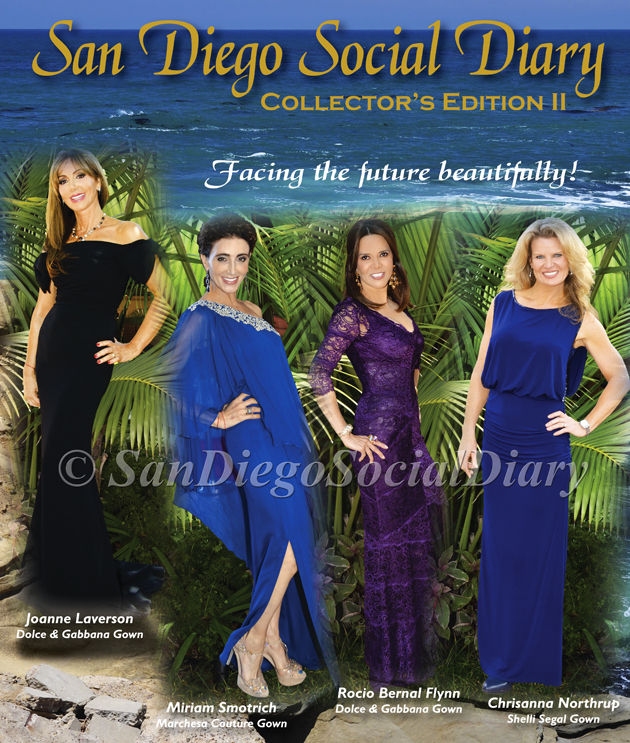 San Diego Collector's Edition Second Book - Thank you to our Cover Ladies Joanne Laverson, Miriam Smotrich, Rocio Bernal Flynn, and Chrisanna Northrup
Follow us on Twitter twitter.com/SocialDiaryMag
Follow us on Facebook facebook.com/#!/margo.schwab
More Social Diary Event Coverage ....HOME
reported and photographed by Margo Schwab
publishing support and photoshopping by Scott Johnston
Please join us for fun informative updates on Twitter and Facebook

Email Commentary to be added
email SocialDiaryMargo@gmail.com
great job margo! always so exciting to read your scoops! Judge C.
* Margo Schwab, MBA, more formally known as Margaret E. Schwab, has produced, written, interviewed and photographed for various media organizations since 1989. Schwab attended Holton Arms School, La Jolla Country Day School and La Jolla High School. Schwab has a B.A. from Scripps College, spent a business internship with S.A.I.C., Science Applications International Corporation, and earned a Masters of Business degree, M.B.A., from the University of San Diego by way of Claremont Graduate School . Schwab additionally took college courses from Harvard University, and Syracuse University. Schwab volunteers for numerous charity organizations. She also continues to support animal organizations and the prevention of people and animal abuse. Schwab is the editor and co-owner of The Social Diary.
Margo Schwab and Scott Johnston of The Social Diary Magazine are pleased to announce a partnerships with the San Diego Humane Society and SD METRO Magazine. They have also partnered with Country Friends and the San Diego American Heart Association and the Arthritis Foundation.
Margo Schwab and Scott Johnston are both members of the La Jolla Beach & Tennis Club (Margo Schwab since 1974) and both are now members of the University Club and its worldwide ClubCorp Compass Society. Margo Schwab and Scott Johnston are Police Press credentialed by the Chief of Police, William Lansdowne.
San Diego's The Social Diary would like to say a special thank you to our advertisers.
Rancho Coastal Humane Society and Jim Silveira
San Diego Symphony
SNAP - Spay and Neuter Action Project
KCM Group - Construction Management and Consulting Services
Symbolic Motor Car Company
Bowers Fine Jewelry
Juelerie - Pamela Pogue
JSylvester Estate Home Builders
Helen Woodward Animal Center sponsored by Tiffany and Jim Mahoney
San Diego Humane Society sponsored by Taylor Miller
Animal Fashion by Jordan
Giuseppe Restaurants and Fine Catering - Giuseppe Ciuffa
The University Club Atop Symphony Towers and ClubCorp - Eric Affeldt
Cafe Milano on Pearl Street La Jolla
The Marine Room - Chef Bernard Guillas
The Animal Hospital of La Jolla
Eugene Ladopoulos of Mistra Estates Olive Oil
Warning ** photos, video and writing on this site are the
2013 copyright, all rights reserved, of The Social Diary LLC and its subsidiaries including San Diego Diario Sociales - Su Conexión Con la Sociedad, no reproduction of any part or parts is allowed without written permission by Social Diary Magazine