Sanford Burnham Gala
More Social Diary Event Coverage ....HOME
Hosts: Madeleine Pickens of the Del Mar Country Club
Highlights: Mega smarts and mega generosity mingling to expedite Sanford-Burnham Medical Research Institute mission to conduct "world-class collaborative research dedicated to finding cures for human disease, improving quality of life, and thus creating a legacy for its employees, partners, donors, and community."
Who Was There: The Conrad Center for Chemical Genomics' Conrad Prebys and Debbie Turner, the Sanford of Sanford Burnham Denny Sanford with novelist Elizabeth Dewberry (looking very fetching in Valentino), Jeanne Herberger, Peggy and Peter Preuss of the Preuss School and the Preuss Foundation for Brain Tumor Research, and Honoree Roberta Burnham was there too. She and husband Malin Burnham have been a huge support of Sanford Burnham hence the name.
Unable to make it was Honoree and hostess of the dinner, Madeleine Pickens. But she was toasted and applau
The Buzz of the Event: The $1 million donation by Denny Sanford.....he's already given $50 million plus to the Sanford Burnham.
Special thanks to: All of the supporters who are endeavoring to make the future of health signicantly brighter!
Be advised strictly no downloading, publishing, broadcasting, printing, or copying of photos or content. Please email purchase requests of photos you are in.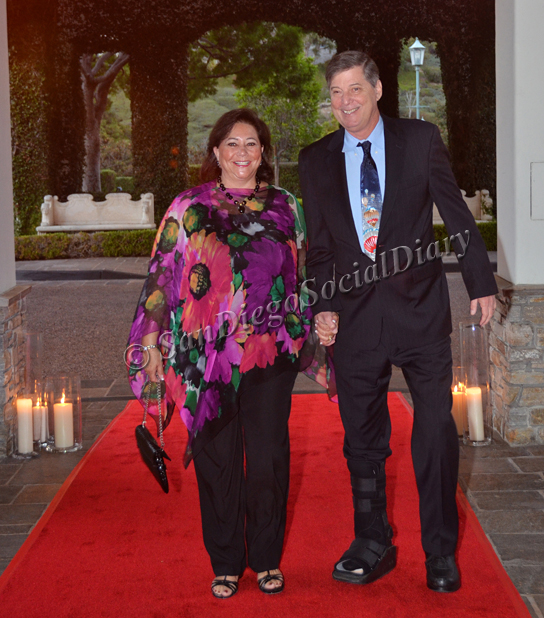 Marla and Larry Black making the red carpet entrance at the Del Mar Country Club for the Sanford Burnham Gala 2013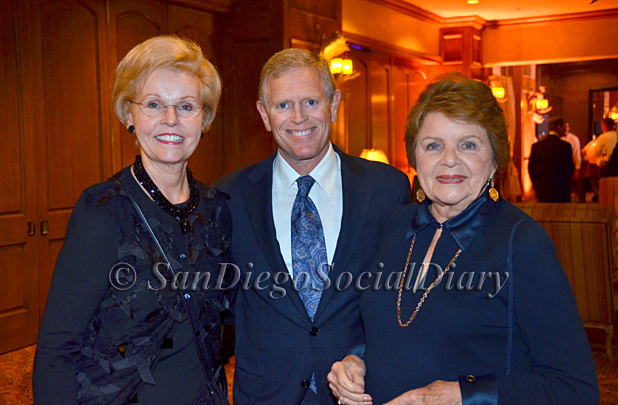 Gayle Wilson with David Cherashore and his mother-in-law, Anne Evans of the Evans Hotels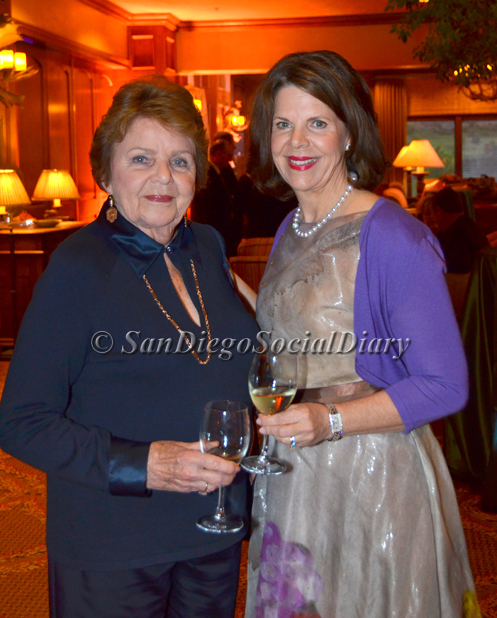 Anne Evans with her daughter Grace Evans Cherashore of the Evans Hotels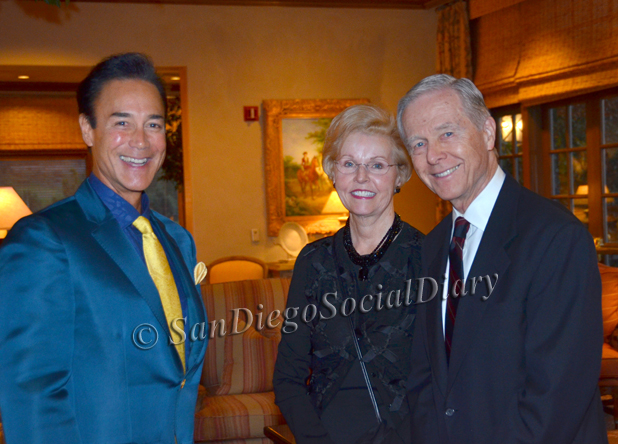 Scott Johnston with Gayle and Pete Wilson...yes the wonderful Pete Wilson!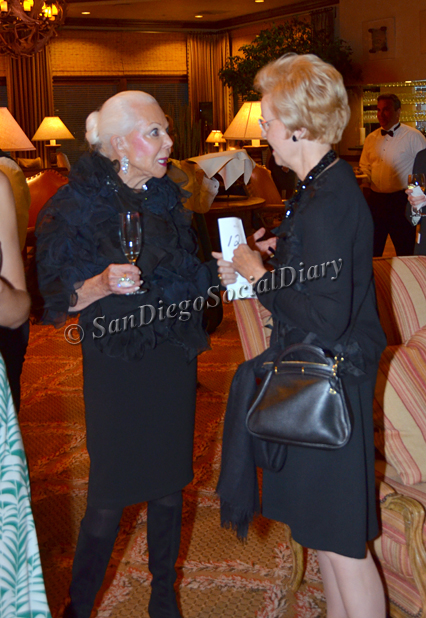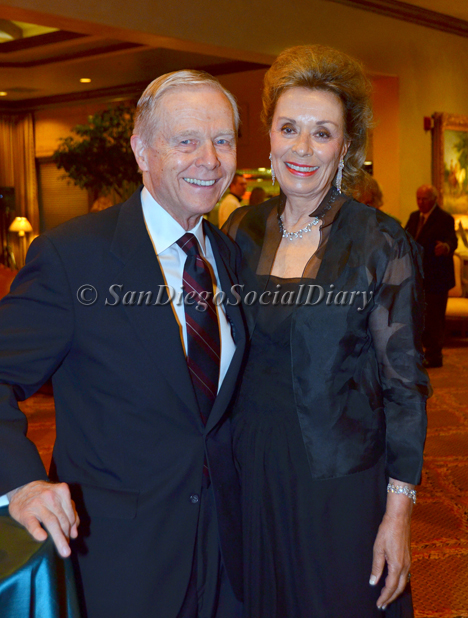 Cooking Author Jeanne Jones with Gayle Wilson ** Pete Wilson with Jeanne Herberger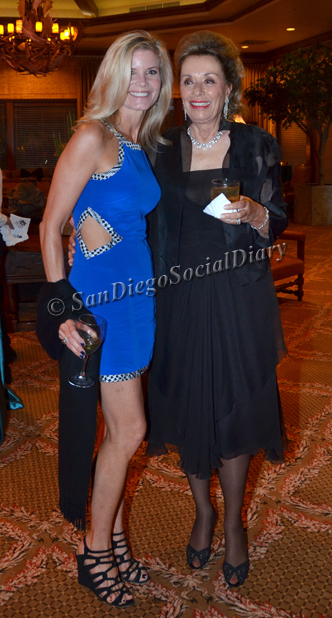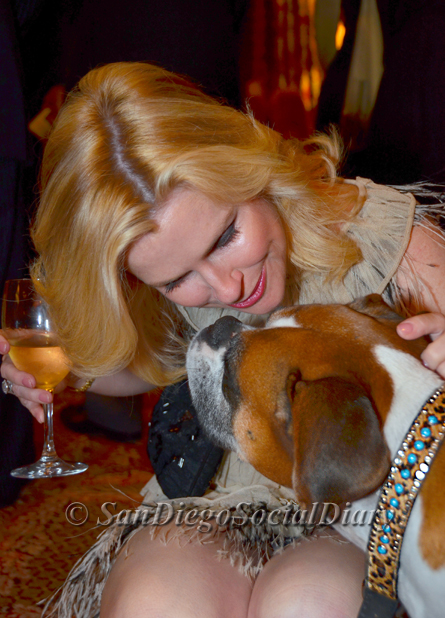 Kem Graham with Jeanne Herberger ** Elizabeth Dewberry with her new friend Kima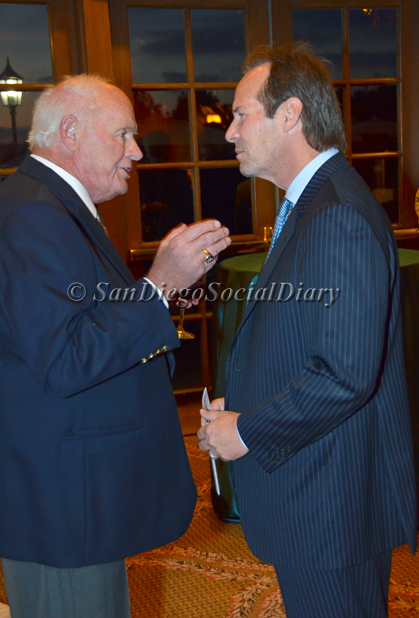 Denny Sanford with Stuart Tanz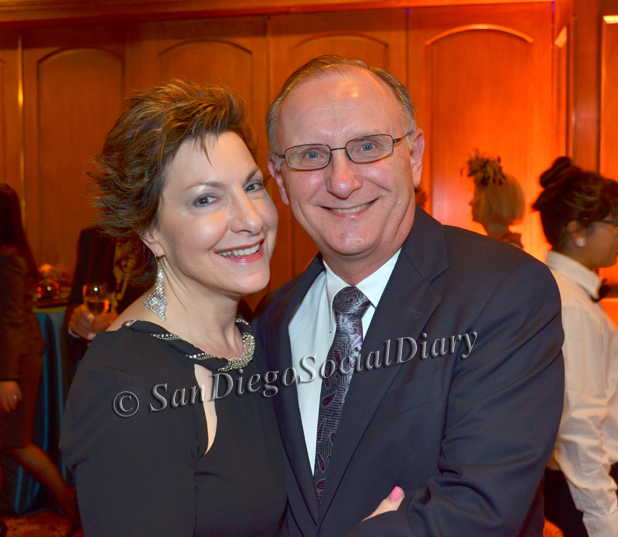 Ann Campbell with Dr. Michael Kosty, Medical Director of Oncology / Fellows Program at Scripps Green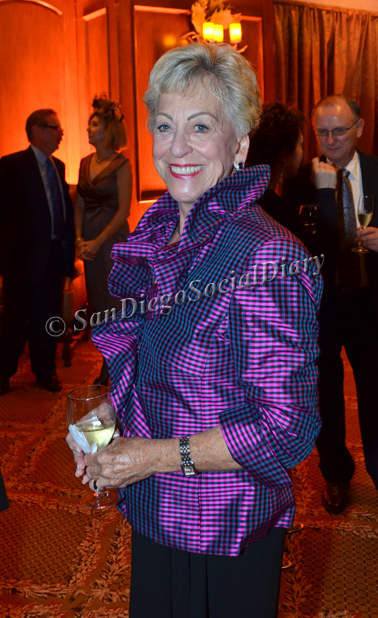 Honoree Roberta Burnham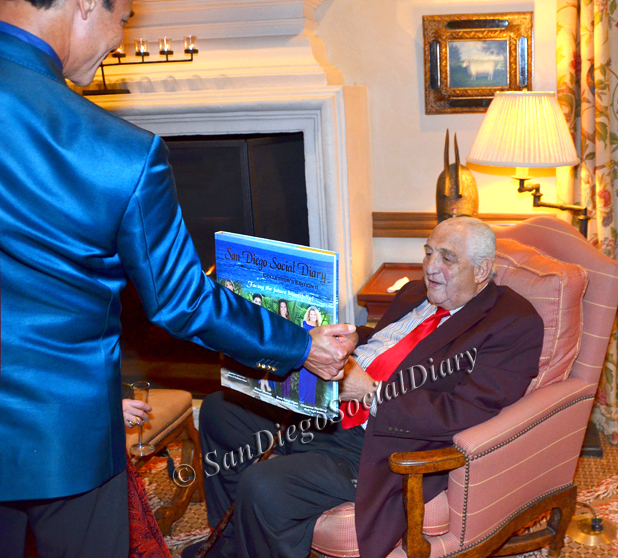 Salah Hassanein admiring the San Diego Social Diary Collector's 2nd Edition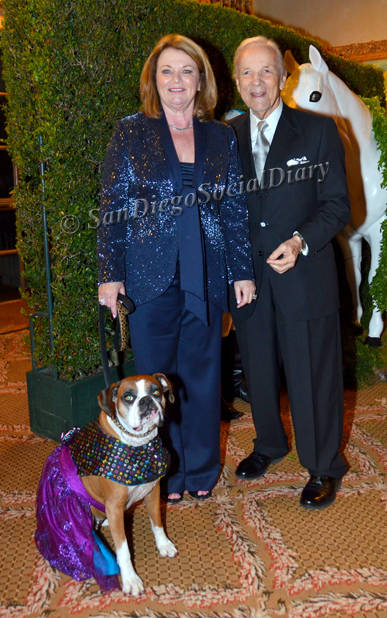 Kima in Jemima Dutra custom gown with 2 of her favorite people, Debbie Turner and Conrad Prebys who do so much for health, sciences, and animals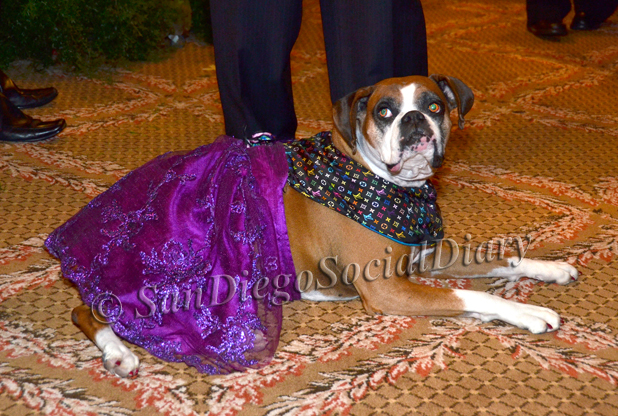 Kima at Conrad Prebys's feet... she loves that man!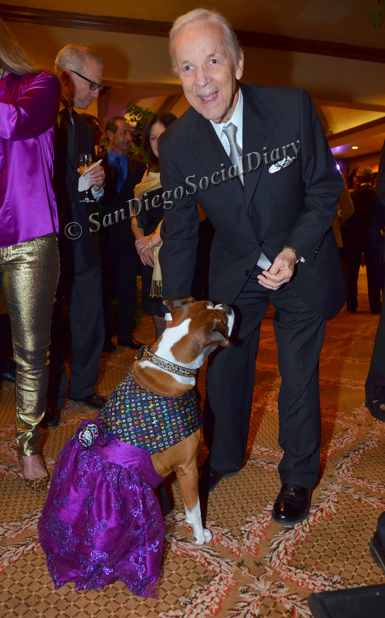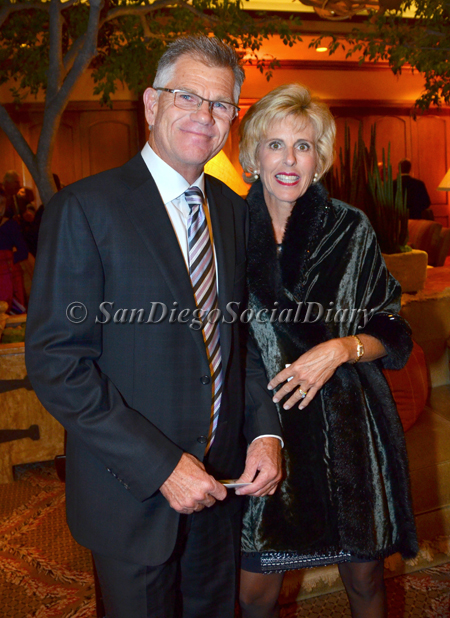 Kima working over her fave friend 'pack leader,' Conrad Prebys ** Michael and Elizabeth Copley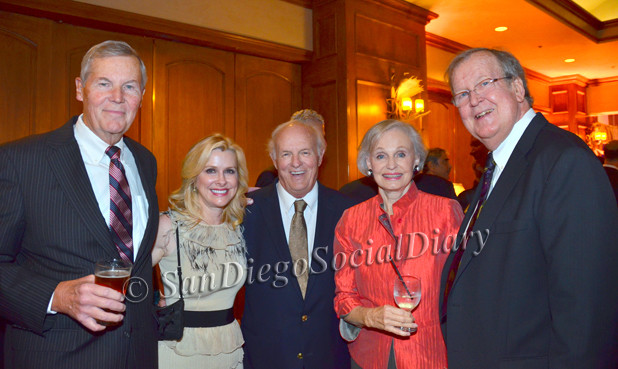 Hank Nordhoff with Elizabeth Dewberry and Denny Sanford, and Peggy and Peter Preuss
(Have something in your closet or garage that has to go.... the Rancho Coastal Humane Society would be pleased to have a donation to support retired military dogs, animal adoptions, and aid seniors in need keep their pets)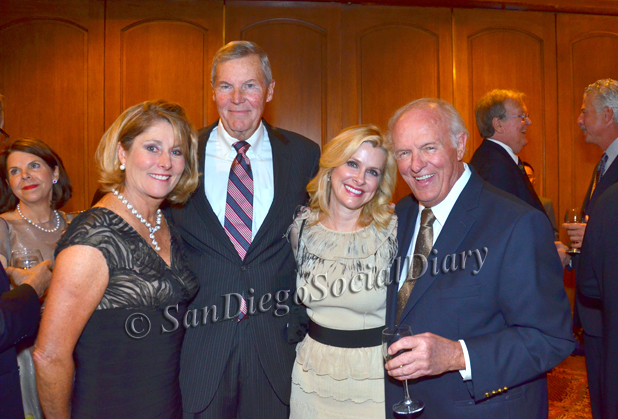 Robin and Henry 'Hank' Nordhoff with Elizabeth Dewberry and Denny Sanford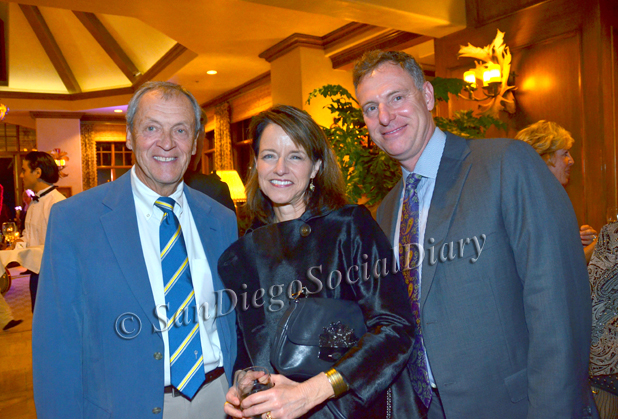 Bob Dynes (former UC San Diego and University of California Chancellor, presently a UC San Diego Professor of Physics) with Lynn Gorguze and Congressman Scott Peters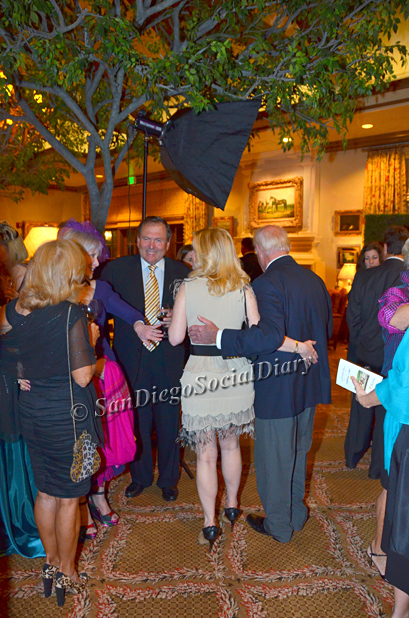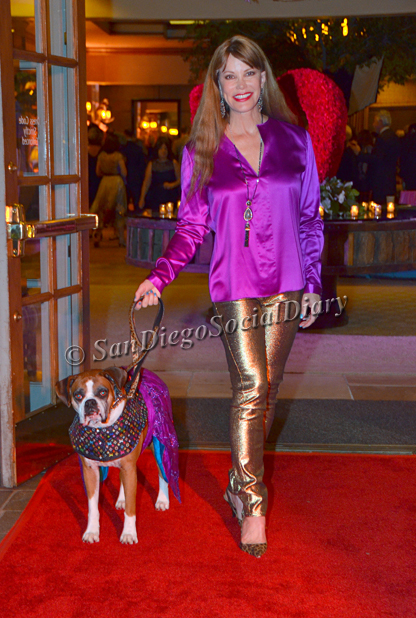 The Scene ** Me and my girl
AND THE TOWN SCOOP
Proud to help out An uptick in Scott Johnston's security consultaion business... he is happy to help out. And thanks to FB, Scott will be returning a GO PRO to its rightful owner....

Quote of the Week: "Gravitation is not responsible for people falling in love." - Albert Einstein

San Diego Social Diary Collector's Edition Books Available
at Ocean Girl, Bowers La Jolla, the MCASD Gift Store, John the Tailor's, Statements La Jolla, and by special arrangement
through San Diego Social Diary
email SocialDiaryMargo@gmail.com
First Edition San Diego Social Diary Collector's Edition featuring Katerina and Darwin Deason is sold out!!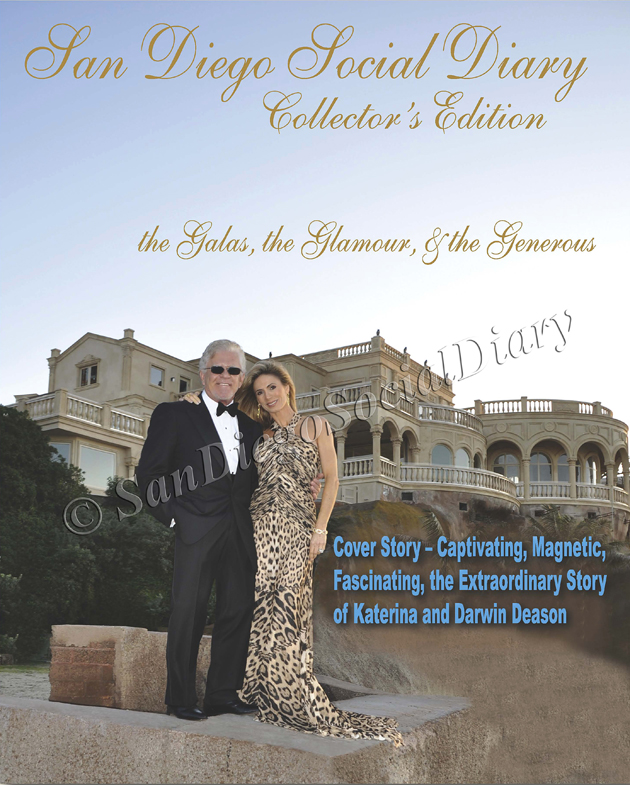 San Diego Collector's Edition First Book - Thank you to our Cover Couple,
the very dynamic Katerina Deason and Darwin Deason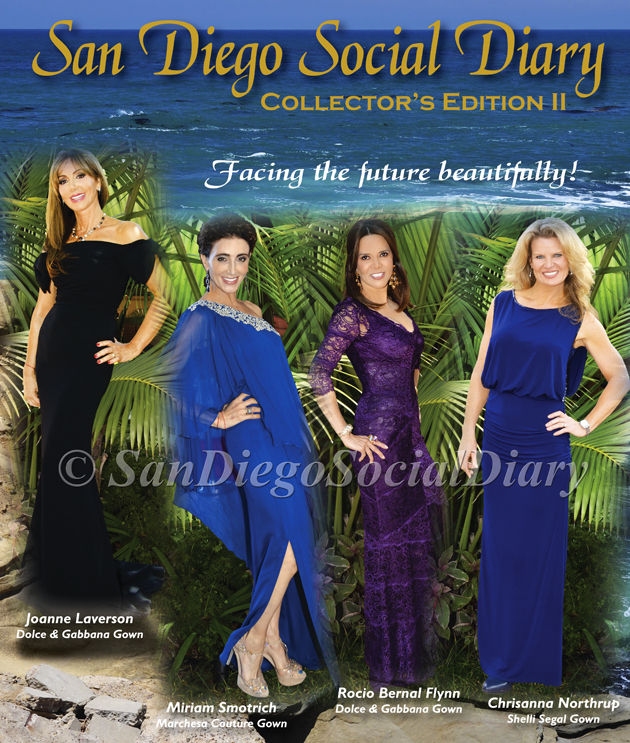 San Diego Collector's Edition Second Book - Thank you to our Cover Ladies Joanne Laverson, Miriam Smotrich, Rocio Bernal Flynn, and Chrisanna Northrup
Follow us on Twitter twitter.com/SocialDiaryMag
Follow us on Facebook facebook.com/#!/margo.schwab
More Social Diary Event Coverage ....HOME
reported and photographed by Margo Schwab
publishing support and photoshopping by Scott Johnston
Please join us for fun informative updates on Twitter and Facebook

Email Commentary to be added
email SocialDiaryMargo@gmail.com
great job margo! always so exciting to read your scoops! Judge C.
* Margo Schwab, MBA, more formally known as Margaret E. Schwab, has produced, written, interviewed and photographed for various media organizations since 1989. Schwab attended Holton Arms School, La Jolla Country Day School and La Jolla High School. Schwab has a B.A. from Scripps College, spent a business internship with S.A.I.C., Science Applications International Corporation, and earned a Masters of Business degree, M.B.A., from the University of San Diego by way of Claremont Graduate School . Schwab additionally took college courses from Harvard University, and Syracuse University. Schwab volunteers for numerous charity organizations. She also continues to support animal organizations and the prevention of people and animal abuse. Schwab is the editor and co-owner of The Social Diary.
Margo Schwab and Scott Johnston of The Social Diary Magazine are pleased to announce a partnerships with the San Diego Humane Society and SD METRO Magazine. They have also partnered with Country Friends and the San Diego American Heart Association and the Arthritis Foundation.
Margo Schwab and Scott Johnston are both members of the La Jolla Beach & Tennis Club (Margo Schwab since 1974) and both are now members of the University Club and its worldwide ClubCorp Compass Society. Margo Schwab and Scott Johnston are Police Press credentialed by the Chief of Police, William Lansdowne.
San Diego's The Social Diary would like to say a special thank you to our advertisers.
Rancho Coastal Humane Society and Jim Silveira
San Diego Symphony
SNAP - Spay and Neuter Action Project
KCM Group - Construction Management and Consulting Services
Symbolic Motor Car Company
Bowers Fine Jewelry
Juelerie - Pamela Pogue
JSylvester Estate Home Builders
Helen Woodward Animal Center sponsored by Tiffany and Jim Mahoney
San Diego Humane Society sponsored by Taylor Miller
Animal Fashion by Jordan
Giuseppe Restaurants and Fine Catering - Giuseppe Ciuffa
The University Club Atop Symphony Towers and ClubCorp - Eric Affeldt
Cafe Milano on Pearl Street La Jolla
The Marine Room - Chef Bernard Guillas
The Animal Hospital of La Jolla
Eugene Ladopoulos of Mistra Estates Olive Oil
Warning ** photos, video and writing on this site are the
2013 copyright, all rights reserved, of The Social Diary LLC and its subsidiaries including San Diego Diario Sociales - Su Conexión Con la Sociedad, no reproduction of any part or parts is allowed without written permission by Social Diary Magazine