Salk Gala 2011 Synthesizes Science, Symphony, and Singer Idina Menzel
"Symphony at Salk was a sparkling event under the stars. The crowd of
some 700 enjoyed the champagne reception, dinner by Jeffrey Strauss, and the incredible voice of Idina Menzel. It was truly a magical evening." - Marsha Chandler, COO, Executive Vice President, Salk Institute for Biological Studies
More Social Diary Event Coverage ....HOME
It was 'a glorious night,' concluded guest Judith Harris. And it was.
The 16th Annual Symphony at Salk took place at the Salk Institute for Biological Studies' courtyard in La Jolla, under a clear summer night sky August 27th, 2011.
Cocktail attired guests arrived for the reception featuring chilled white wines and champagne, and Jeffrey Strauss of Pamplemousse Grille's very popular Kobe Beef sliders. There was quite a line up for those as usual.
Guests enjoying the ambiance included Salk's Irwin M. Jacobs Presidential Chair William Brody, Marsha and Bill Chandler (Marsha's the COO of Salk), David C. Copley (he hosted the prior benefactors' dinner at his Foxhill home), Chris and Craig Andrews, Nina and Bob Doede, Christine Forester, and Joan and Irwin Jacobs. Irwin Jacobs is the Chairman of the Salk's Board of Trustees.
Also there were Sheryl and Harvey White, Judith Harris and Dr. Robert Singer, Sheri and Stuart Jamieson, Leanne MacDougal, Peggy and Peter Preuss, Claire Reiss, Faye Russell, Andrew Shelton, and Faye Wilson.
The evening continued with a fancy box supper by Jeffrey Strauss. The dinner featured a Housin Marinated Flat Iron Steak and Miso Sea Bass accompanied by a Green Tea Noodle Salad with red bell pepper strips, and Chinese Long Beans. A culinary journey that ended with Vanilla Bean Cheescake toped with Roasted Peaches and Mint.
As guests finished dinner, the sun set and the San Diego Symphony members took the stage and tuned up their instruments.
Special Guest Conductor Thomas Wilkins joined them on stage as he has done in previous years. Wilkins, a favorite as the Principal Guest Conductor at the Hollywood Bowl, is not only eloquent with his conductor's baton, but he was eloquent with praise for the Salk and the San Diego Symphony.
Wilkins was joined on stage by singer Idina Menzel who is noted for her starring and very popular role as the green faced witch Alphabet in Wicked, the musical version of The Wizard of Oz, and for her role on the television hit series Glee.
Menzel wowed the crowd with her vocal range and pithy remarks including a zippy one about Barbara Streisand's flattery towards her at the 2008 Kennedy Center Awards. Good sense of humor by Ms. Idina.
Highlights included numbers from Wicked as well as Menzel's version of Lady Gaga's Poker Face.
It was another successful Symphony at Salk for a great cause as noted by William Brody. "Proceeds from Symphony at Salk benefit our research efforts, providing our scientists with the operating flexibility to explore some of their most creative ideas in the lab."
Since 1960 the Salk Institute for Biological Studies has been a national leader for disease research primarily in: AIDS, Alzheimer's aging, autism, birth defects, cancer, diabetes, gene therapy, plant biology and vision.
To learn more about the Salk Institute for Biological Studies visit www.salk.edu .
Be advised strictly no downloading, publishing, broadcasting, printing, or copying of photos or content. Please email purchase requests of photos you are in.
Enjoy the Photos!
Peggy and Peter Preuss
_________________________________________________________________________________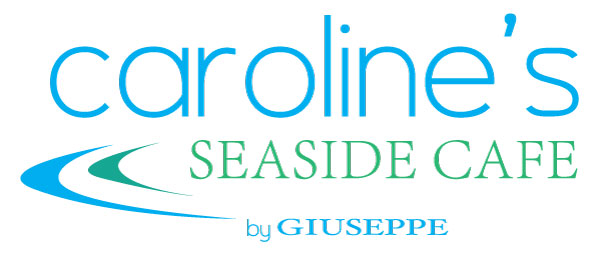 _________________________________________________________________________________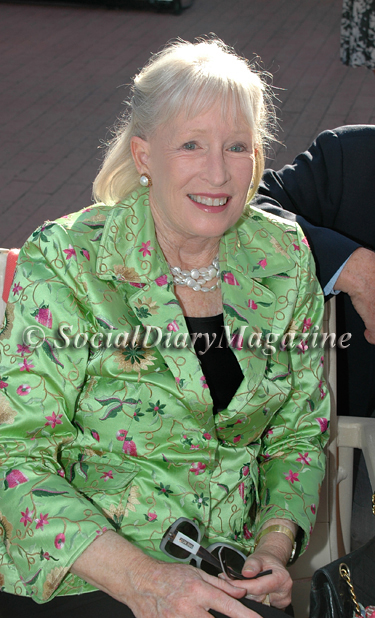 Leanne MacDougal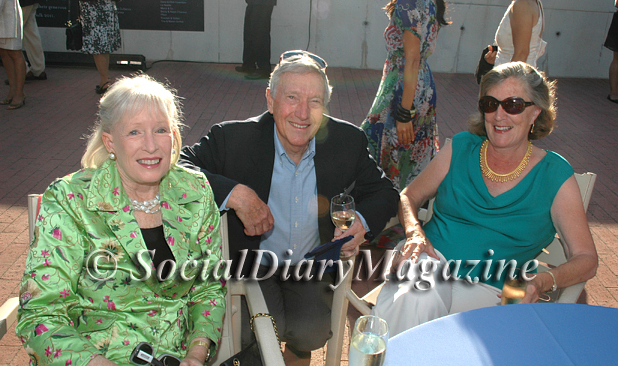 Leanne MacDougal, Walter Eckert, and Connie Branscombe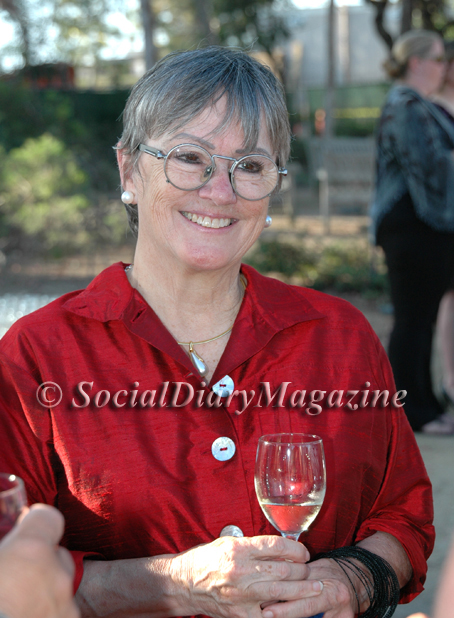 Christine Forester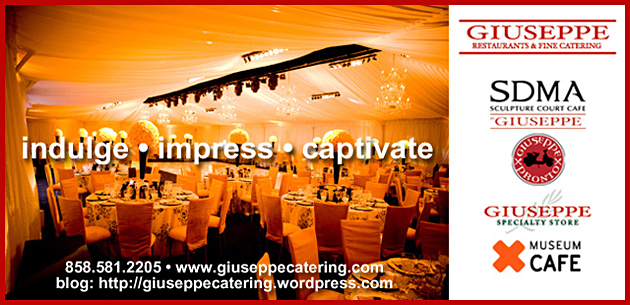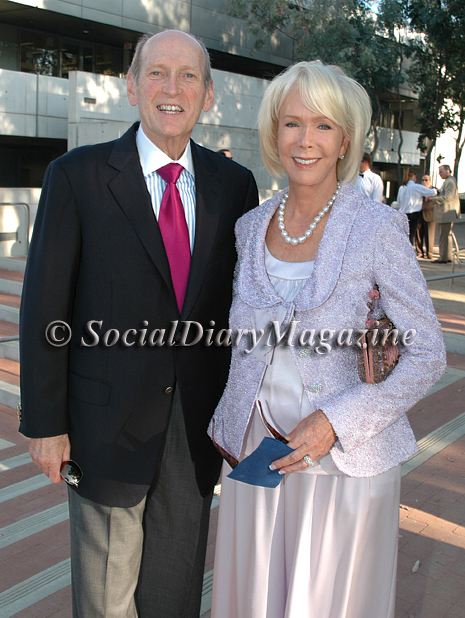 Leonard and Betty Kornreich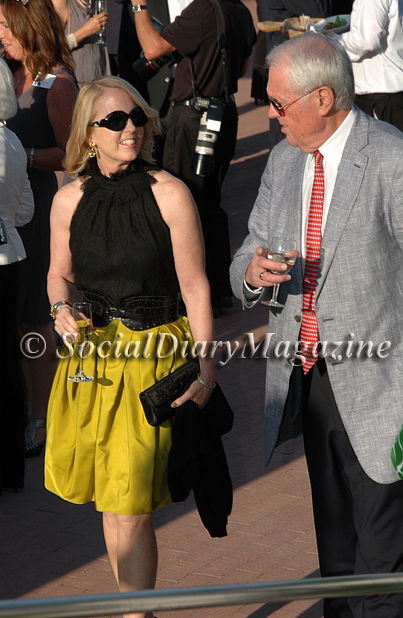 Sheryl and Harvey White arriving...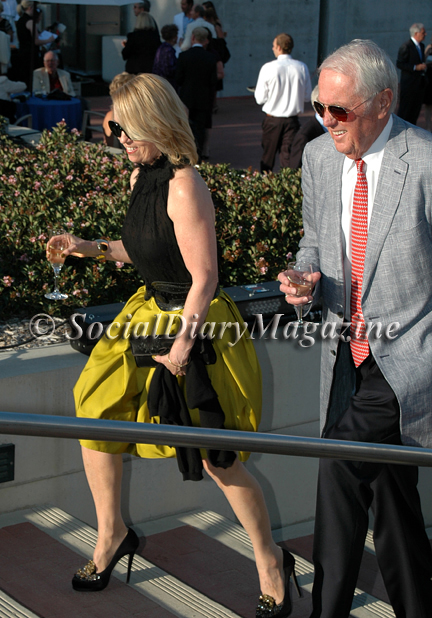 Sheryl and Harvey White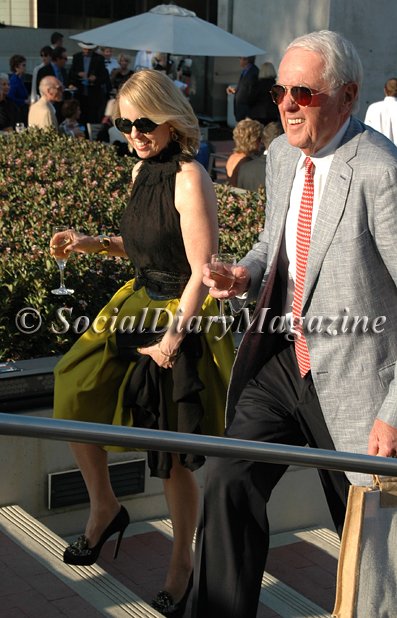 Sheryl and Harvey White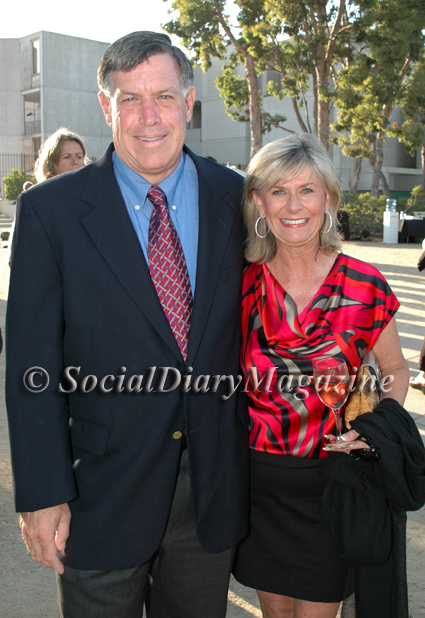 Craig and Chris Andrews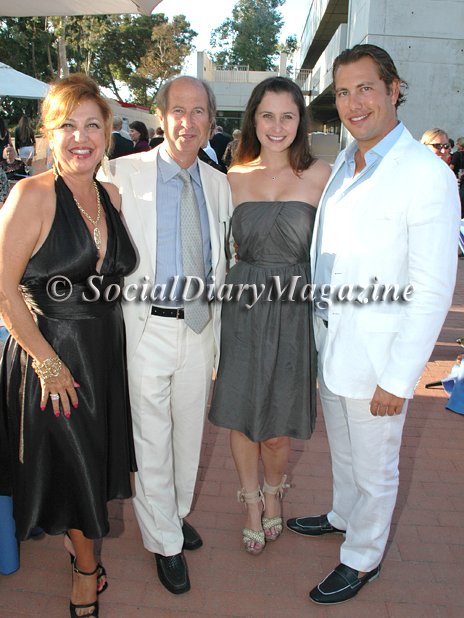 Loraine and Issac Levy with Jessica Grossman and Mateo Levy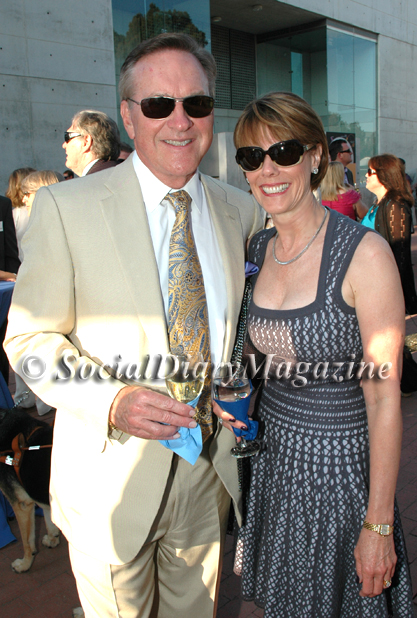 Bob and Nina Doede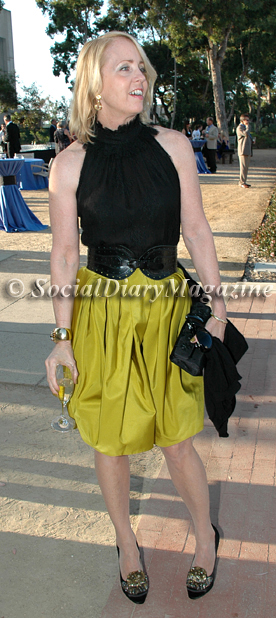 Sheryl White .....simply glam....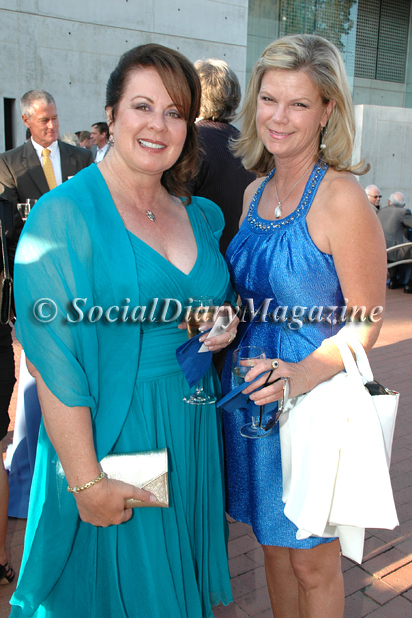 Linda Howard and Gigi Fenley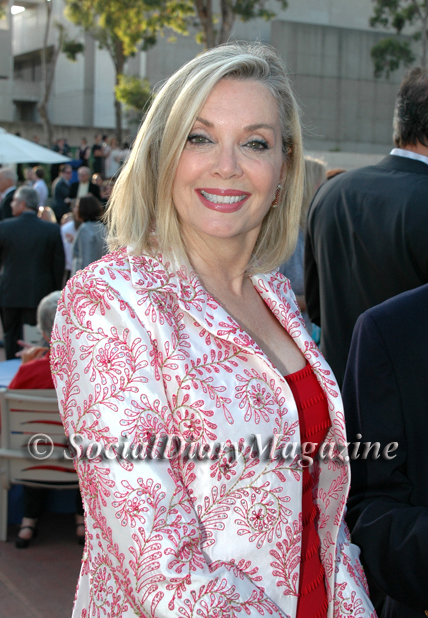 Karen Cohn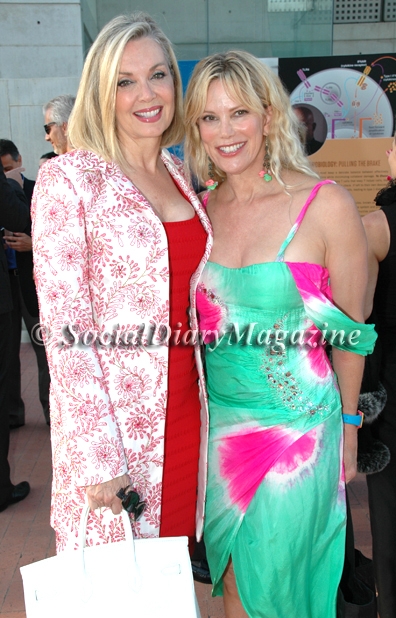 Karen Cohn with Margo Schwab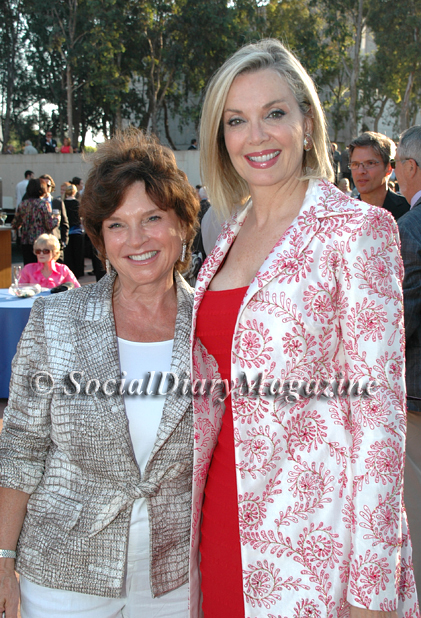 Marsha Chandler with Karen Cohn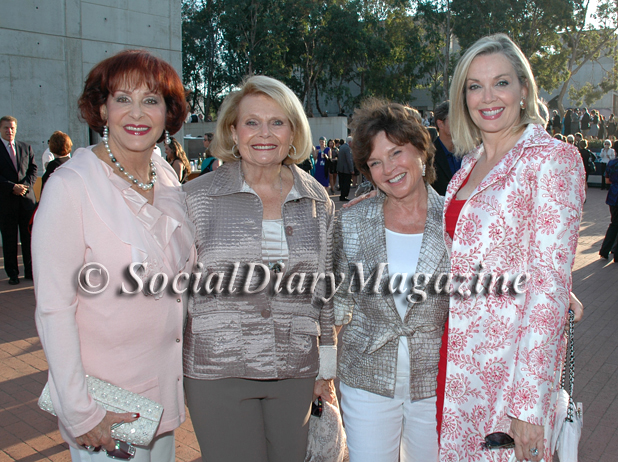 Iris Strauss with Joan Jacobs, Marsha Chandler, and Karen Cohn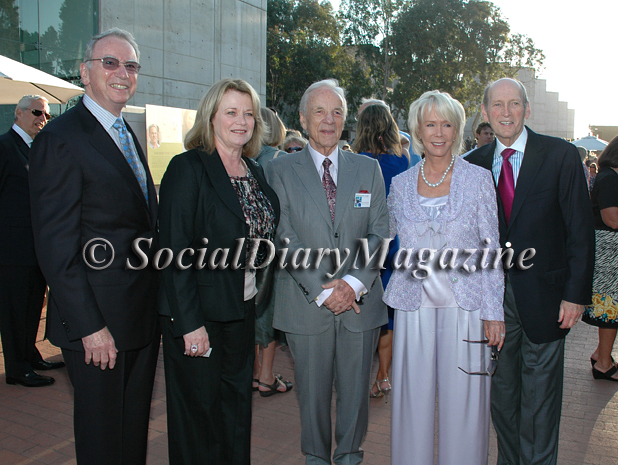 Irwin Jacobs with Debbie Turner and Conrad Prebys, and Betty and Leonard Kornreich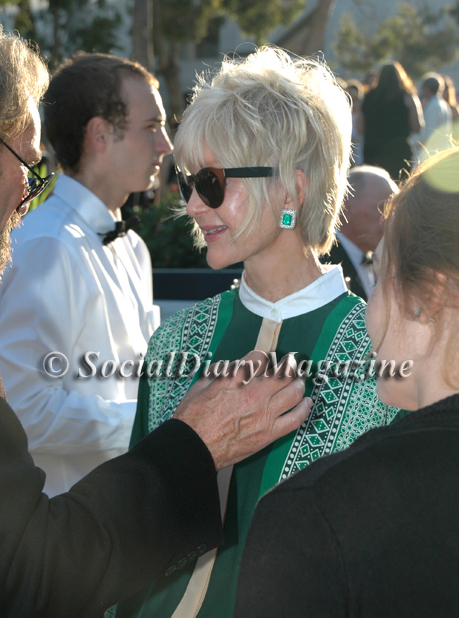 Judith Harris in emerald green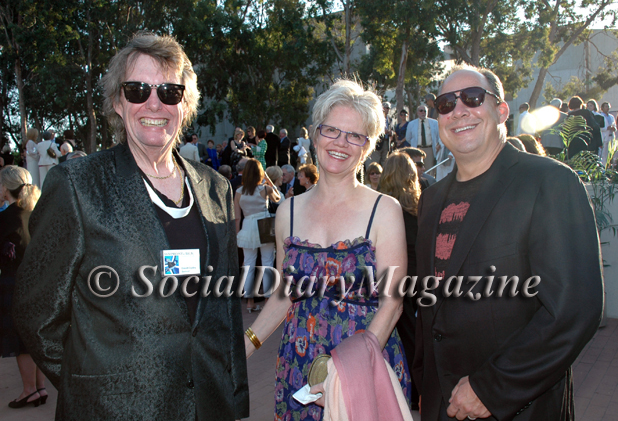 Above and Below, David Copley with Faye Russell and Andrew Shelton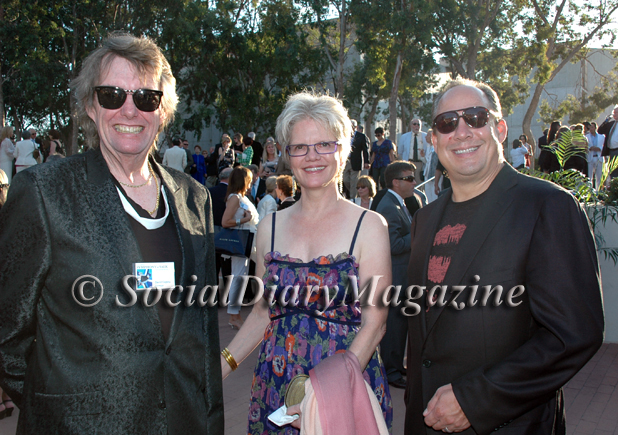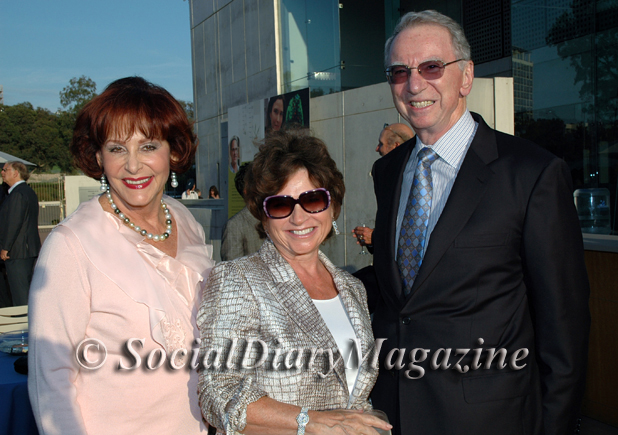 Iris Strauss, just back from a birthday voyage to Greece, with Marsha Chandler and Irwin Jacobs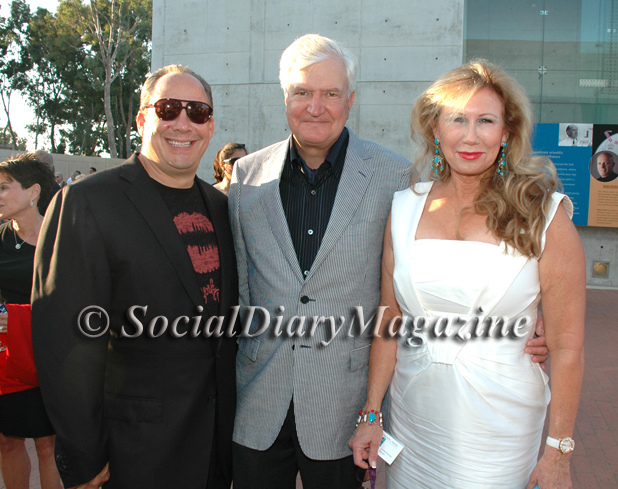 Andrew Shelton with Stuart Jamieson, and Colette Royston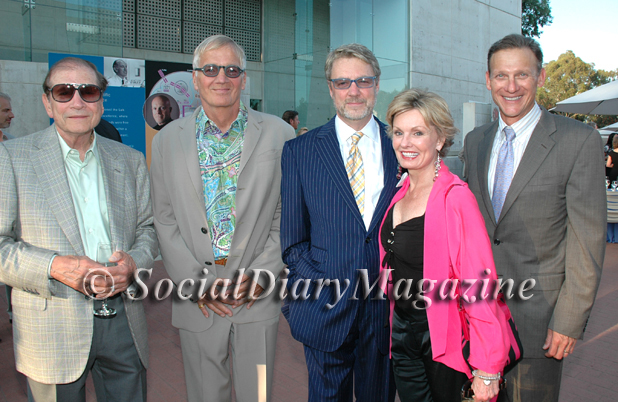 Matt Strauss with Wesley Fata, Christopher Beach, Kathleen Kennedy, and John Reed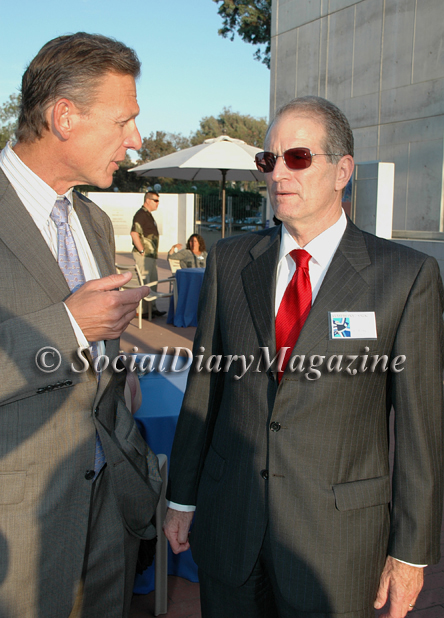 John Reed with William Brody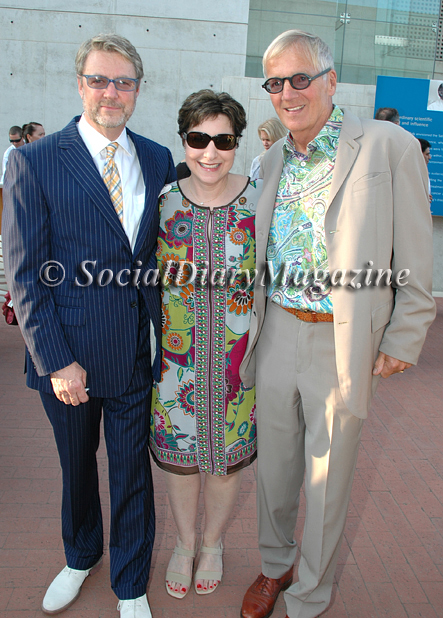 Christopher Beach with Ann Campbell and Wesley Fata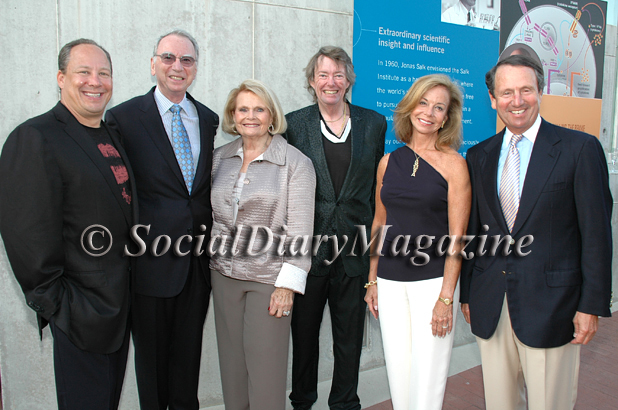 Andrew Shelton with Irwin and Joan Jacobs, David Copley, and Robin and Gerry Parsky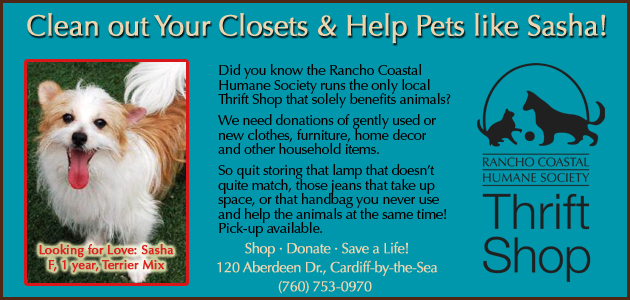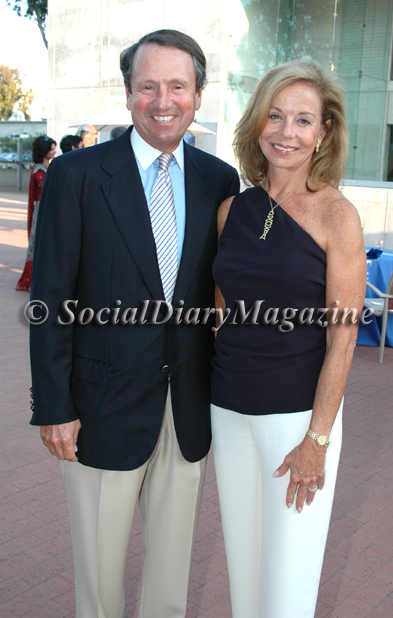 Gerry and Robin Parsky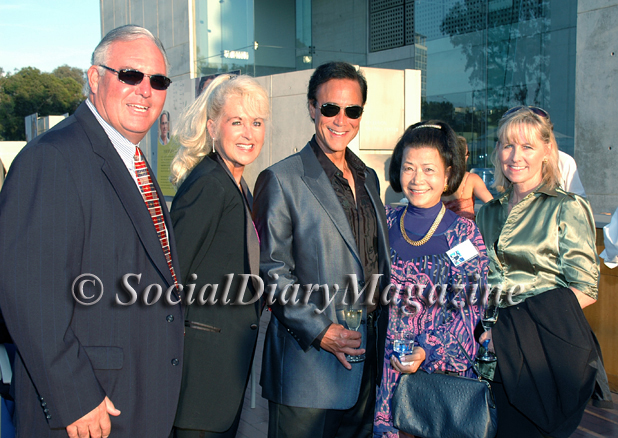 Ross Gano and Cheryl Mitchell with Scott Johnston, Claire Reiss, and Guest
Those girls, Colette Royston and Iris Strauss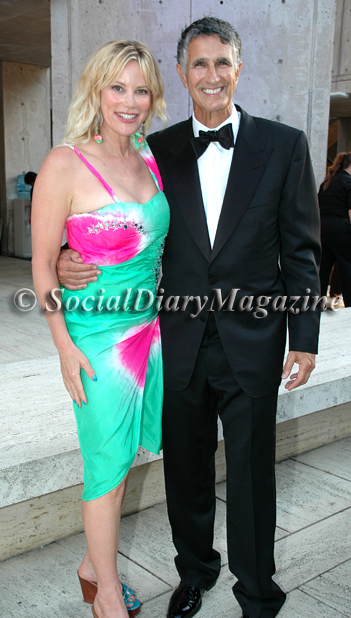 Margo Schwab with Salk supporter, Charles Brandes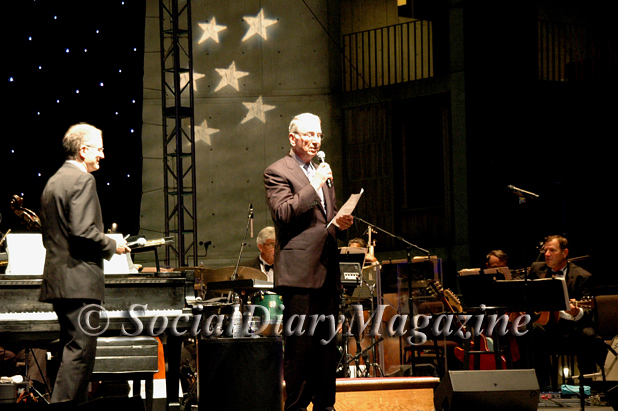 Irwin Jacobs welcoming guests and introducing William Brody, President of the Salk Institute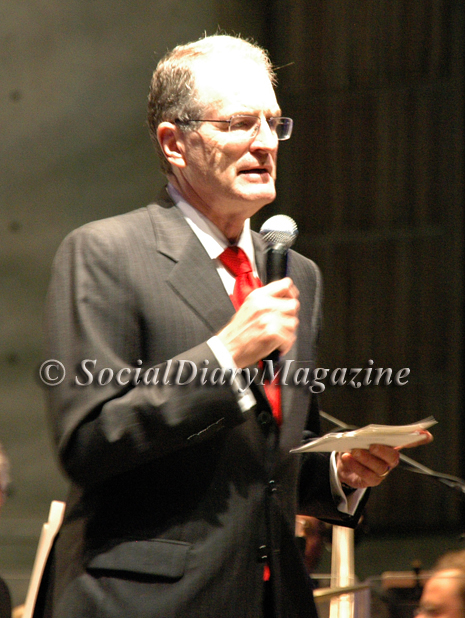 William Brody making a few remarks to guests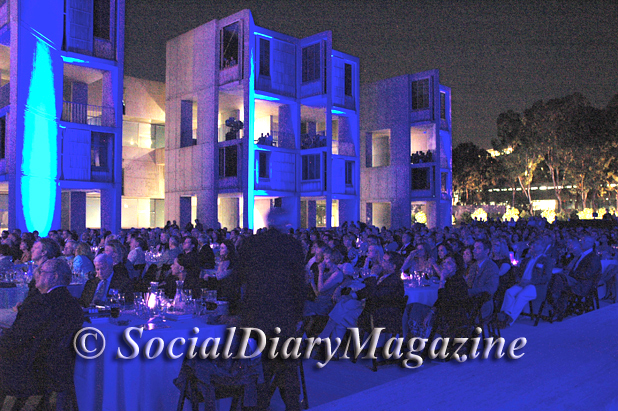 The crowd listening to every note of the San Diego Symphony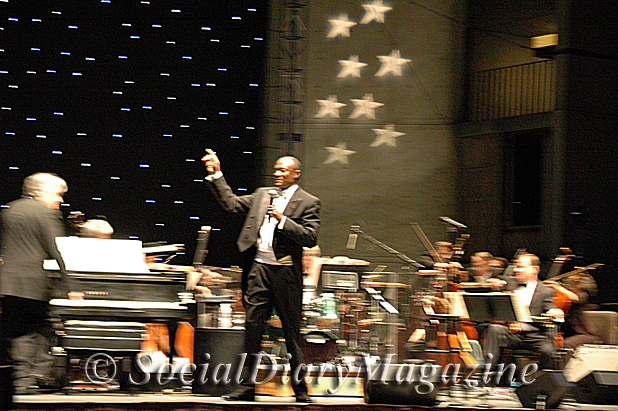 Special Guest Conductor Thomas Wilkins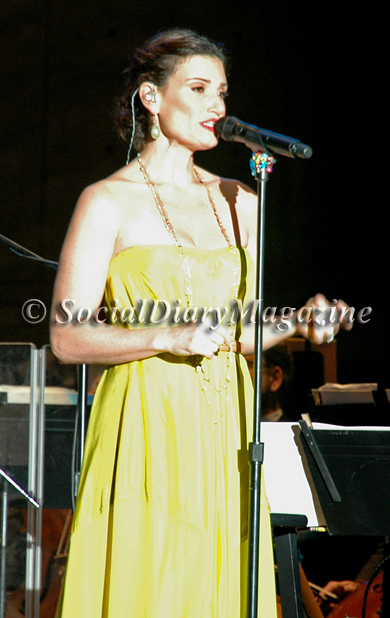 Above and Below, the incomparable Idina Menzel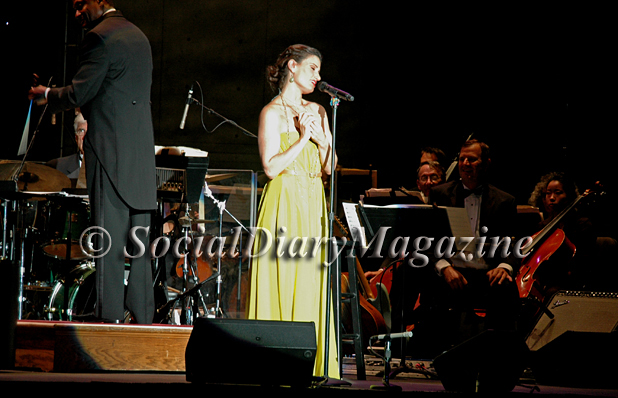 More Social Diary Event Coverage ....HOME
reported and photographed by Margo Schwab
web technical support by Scott Johnston
Please join us for fun informative updates on Twitter and Facebook

The Town Gossip
And MCASD members get a 15% discount on brekky M-F too!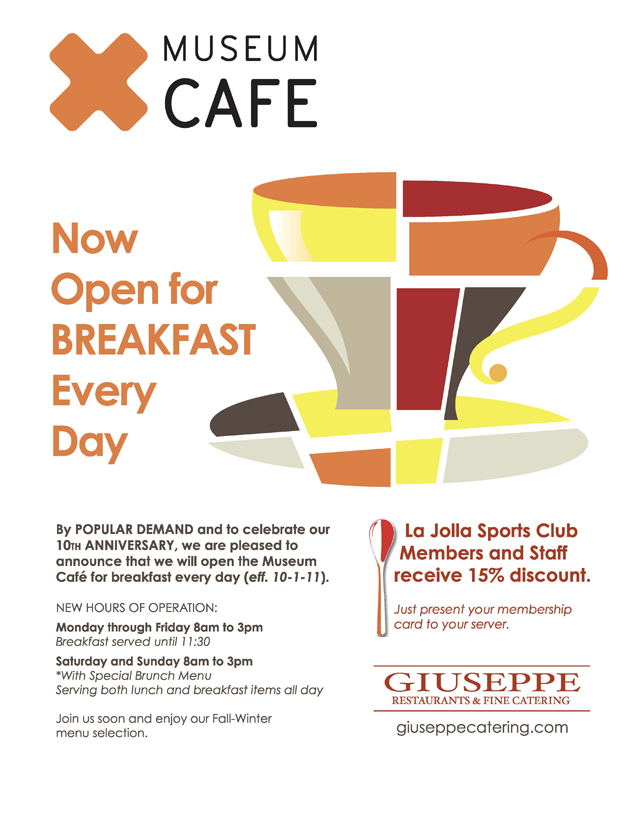 Email Commentary to be added
email TheSocialDiary.com
* Margo Schwab, MBA, more formally known as Margaret E. Schwab, has produced, written, interviewed and photographed for various media organizations since 1989. Schwab attended Holton Arms School, La Jolla Country Day School and La Jolla High School. Schwab has a B.A. from Scripps College, spent a business internship with S.A.I.C., Science Applications International Corporation, and earned a Masters of Business degree, M.B.A., from the University of San Diego by way of Claremont Graduate School . Schwab additionally took college courses from Harvard University, and Syracuse University. Schwab volunteers for numerous charity organizations. She also continues to support animal organizations and the prevention of people and animal abuse. Schwab is the editor and co-owner of The Social Diary.
Margo Schwab and Scott Johnston of The Social Diary Magazine are pleased to announce a partnerships with the San Diego Humane Society and SD METRO Magazine. They have also partnered with Country Friends and the San Diego American Heart Association and the Arthritis Foundation.
Margo Schwab and Scott Johnston are both members of the La Jolla Beach & Tennis Club (Margo Schwab since 1974) and both are now members of the University Club and its worldwide ClubCorp Compass Society. Margo Schwab and Scott Johnston are Police Press credentialed by the Chief of Police, William Lansdowne.
San Diego's The Social Diary would like to say a special thank you to our advertisers.
Eclat Catering by Athanasia Ampelas - Home Delivery Availabe Too
LuxeGlobal
Lizz Russell Couture Designed Gowns and Purses
Diana Cavagnaro's Designer Millinery
Jordan's Art Couture
Juelerie by Pamela Pogue
The Museum of Contemporary Art San Diego
Giuseppe Restaurants and Fine Catering
Caroline's Seaside Cafe by Giuseppe
The University Club Atop Symphony Towers and ClubCorp
Leslie Newman Clark - La Jolla Acupuncture!
San Diego Opera
WineSellar & Brasserie - featuring the Gary Parker Wine Club
Cafe Milano on Pearl Street La Jolla
Extreme Pizza in La Jolla
Neptunic Sharksuits
The Animal Hospital of La Jolla
Eugene Ladopoulos of Mistra Estates Olive Oil
Warning ** photos, video and writing on this site are the
2011 copyright, all rights reserved, of The Social Diary LLC and its subsidiaries including San Diego Diario Sociales - Su Conexión Con la Sociedad, no reproduction of any part or parts is allowed without written permission by Social Diary Magazine