Salk, Symphony and the Sensational LeAnn Rimes
More Social Diary Event Coverage ....HOME
The Salk Institute for Biological Studies held its 17th Annual Symphony at Salk August 25th, 2012 in their beautiful courtyard in La Jolla. LeAnn Rimes was the featured star of the evening accompanied by the San Diego Symphony.
But first it was cocktails and conversation with guests that included Debbie Turner and Conrad Prebys, David C. Copley, Linda Amamouche and Andrew Shelton, Claire Reiss, Joan and Irwin Jacobs, Valerie and Harry Cooper, Nina and Bob Doede, Robin and Gerry Parsky, Colette Carson Royston and Ivor Royston, Judith Harris and Dr. Robert Singer, and artist Francoise Gilot.
Francoise was married to the very famous Jonas Salk whom the Salk Institute is named after.
Jeffrey Strauss of Pamplemousse Grille did the catering for the event including the very popular mini Kobe Beef burgers for the reception.
With dessert came an equally sweet performance by LeAnn Rimes with the San Diego Symphony, conducted once again by the very masterful guest conductor Thomas Wilkins.
Since 1960, the Salk Institute for Biological Studies has been a national leader for disease research primarily in AIDS, Alzheimer's disease, autism, cancer, diabetes, gene therapy, plant biology and vision.
Be advised strictly no downloading, publishing, broadcasting, printing, or copying of photos or content. Please email purchase requests of photos you are in.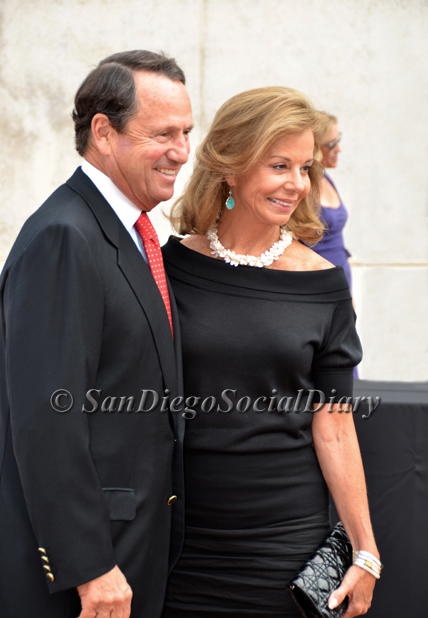 Gerry and Robin Parsky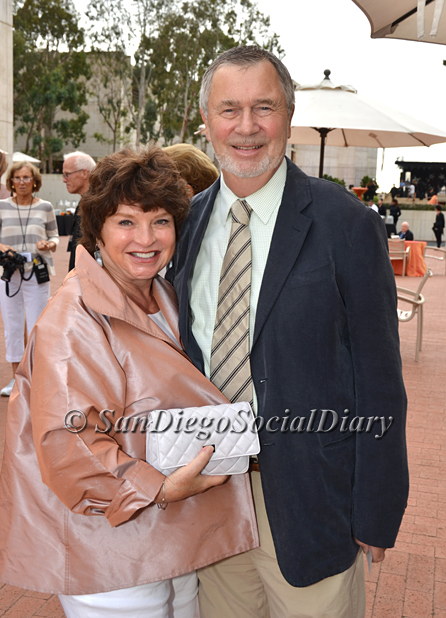 Marsha and Bill Chandler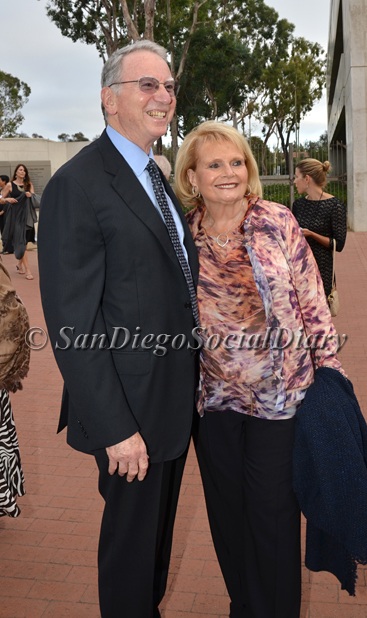 Irwin and Joan Jacobs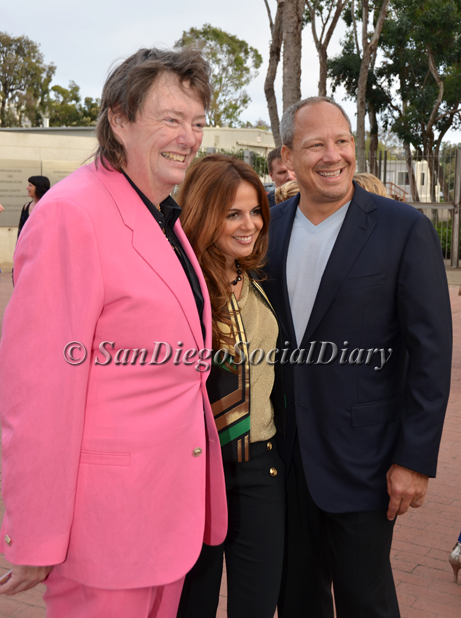 David Copley with Linda Amamouche and Andrew Shelton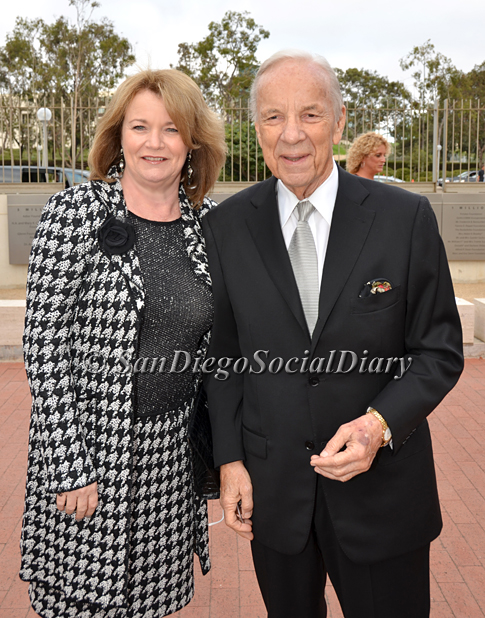 Debbie Turner and Conrad Prebys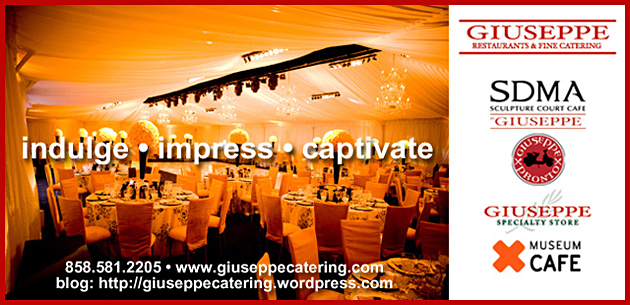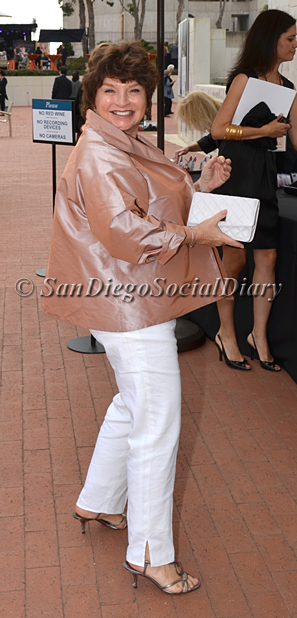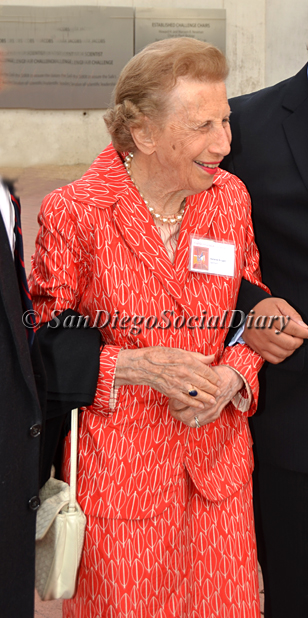 Marsha Chandler, COO of the Salk Institute ** Helene Kruger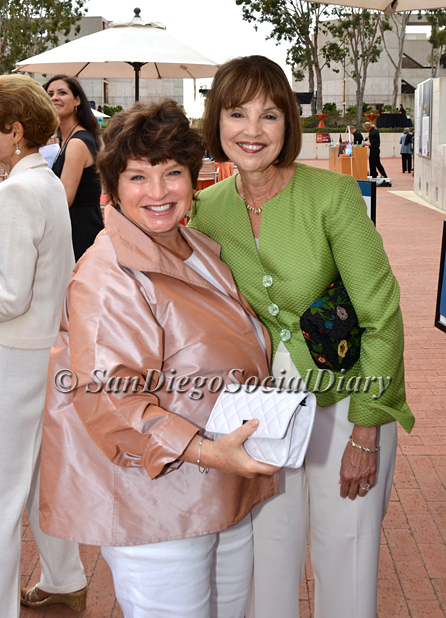 Marsha Chandler with Rebecca Neuman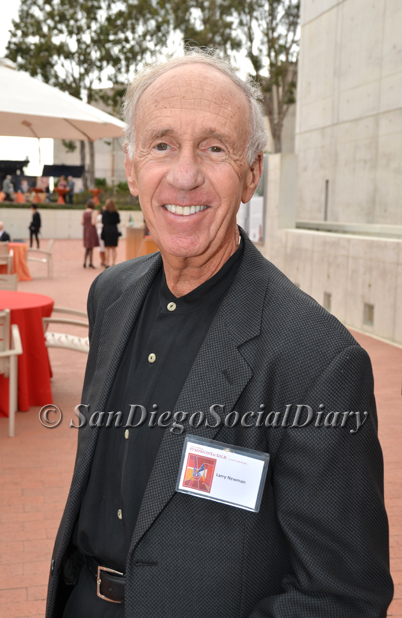 Larry Newman ** Susie Spanos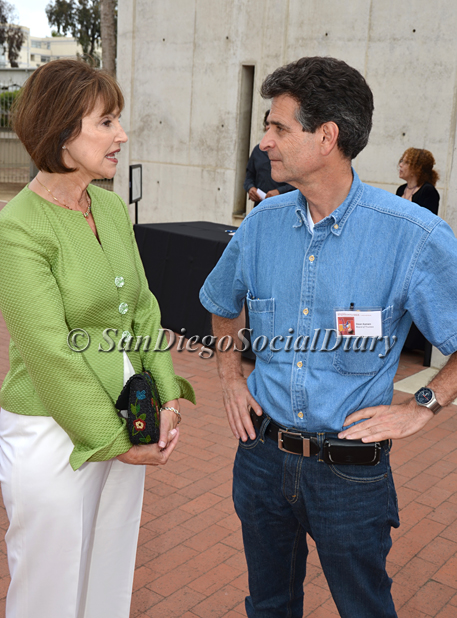 Rebecca Newman with inventor Dean Kamen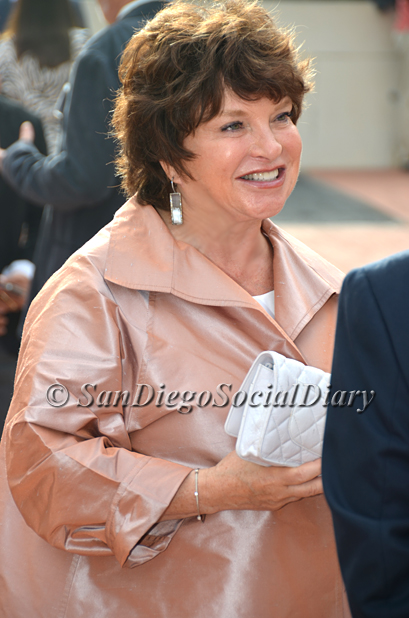 Salk COO Marsha Chandler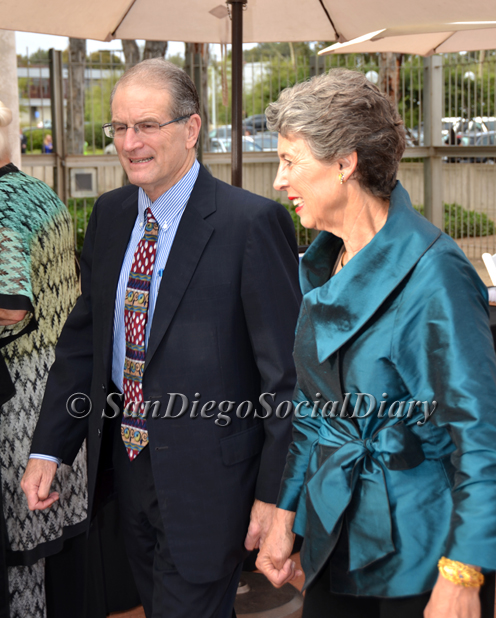 Salk President William Brody and his wife Wendy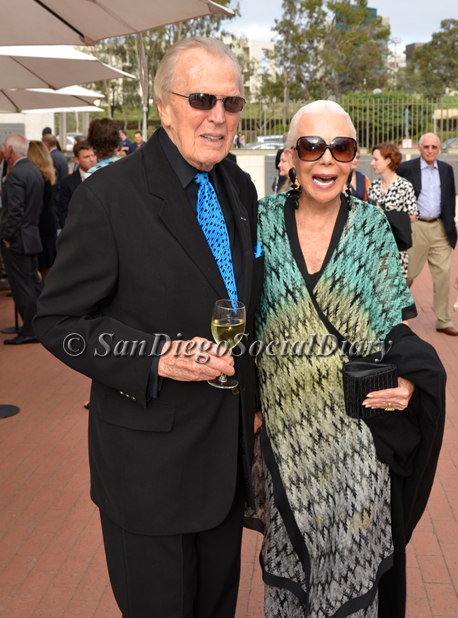 Above and Below, Don Breitenberg and a 'surprised' Jeanne Jones in Missoni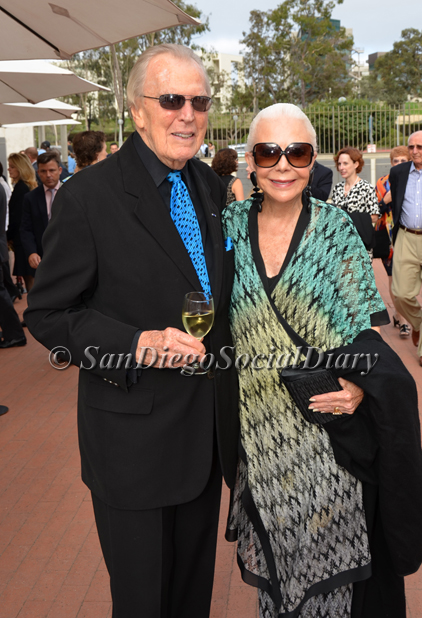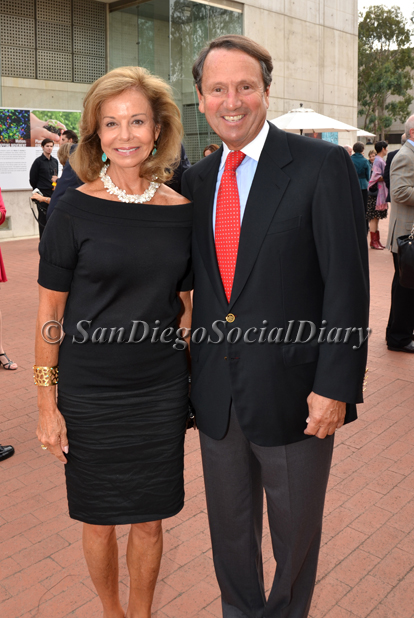 Robin and Gerry Parsky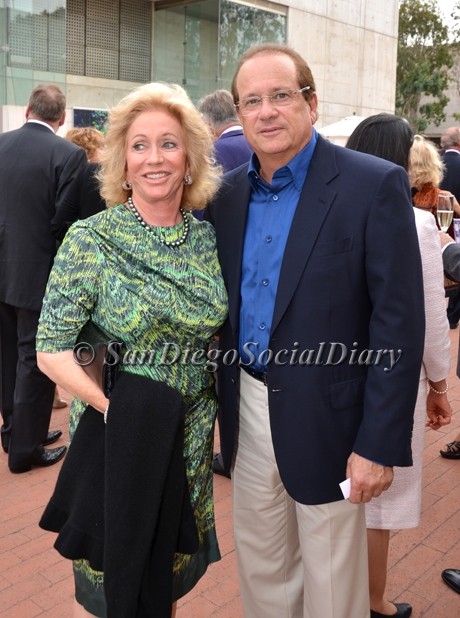 Susie and Dean Spanos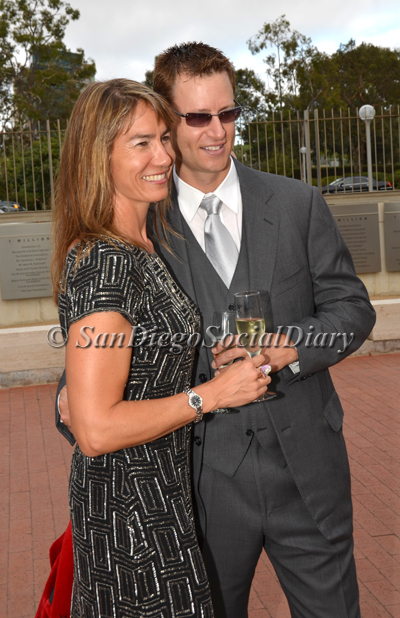 Natasha Reiss and Erik Johnson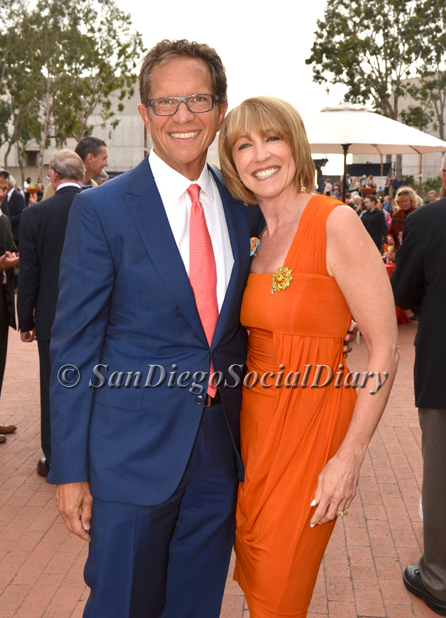 David and Ellen Dolgen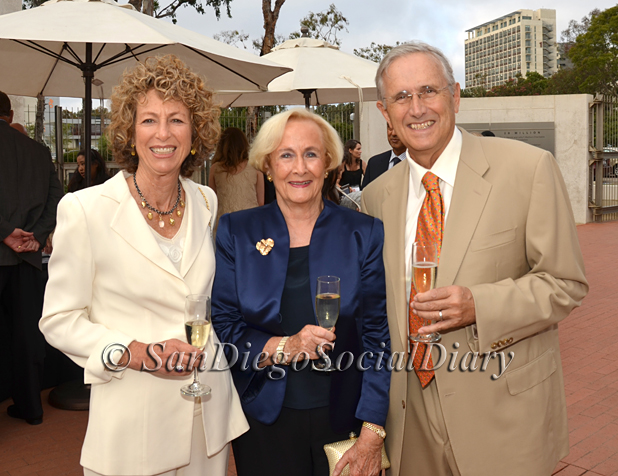 Abby Weiss with Anne Otterson and Ray Weiss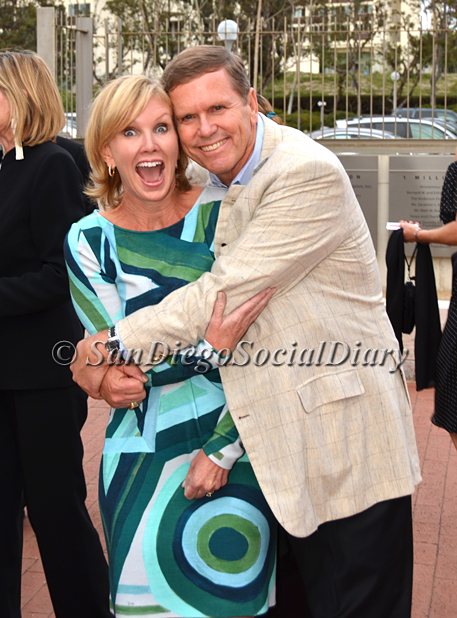 An exuberant Lisa Casey getting a squeeze from husband David Casey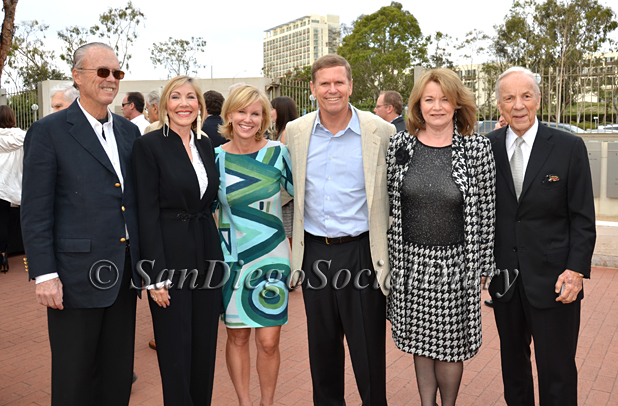 Don and Linda Swortwood with Lisa and David Casey, and Debbie Turner and Conrad Prebys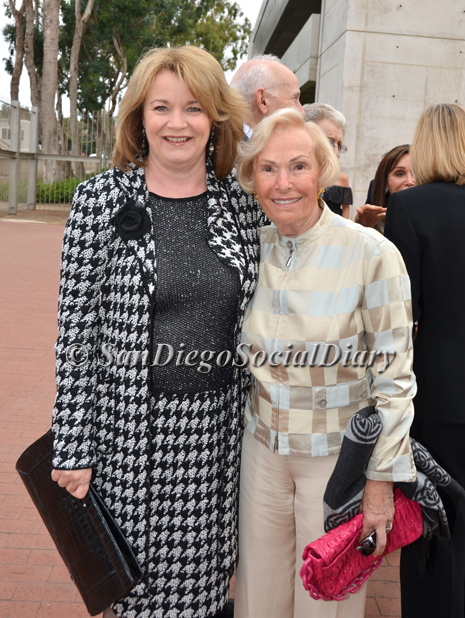 Debbie Turner and Bea Epsten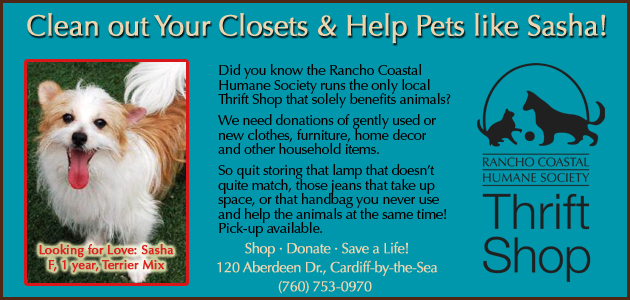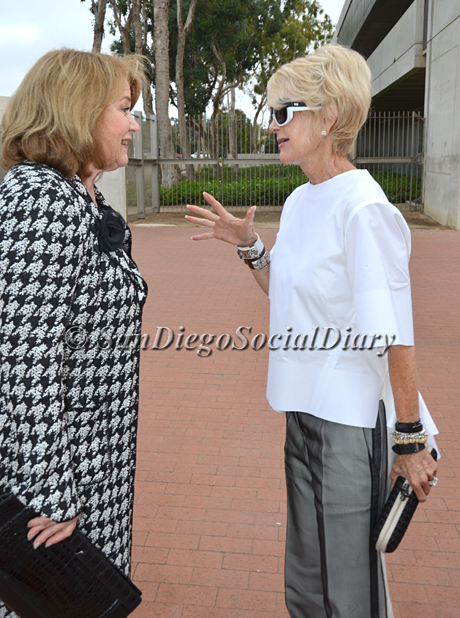 Debbie Turner with Judith Harris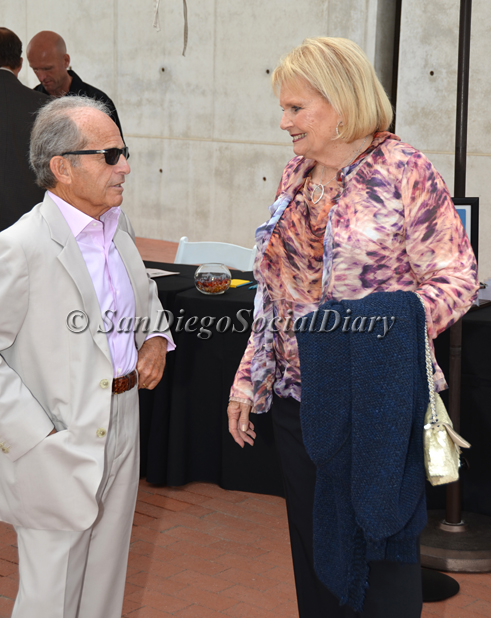 Above and Below, Dr. Robert Singer catching up with Joan Jacobs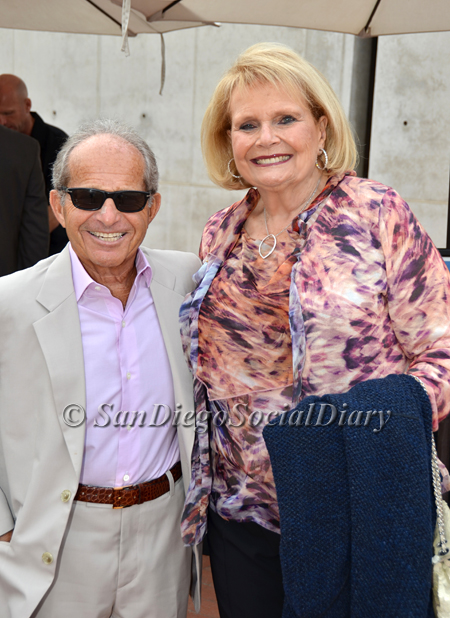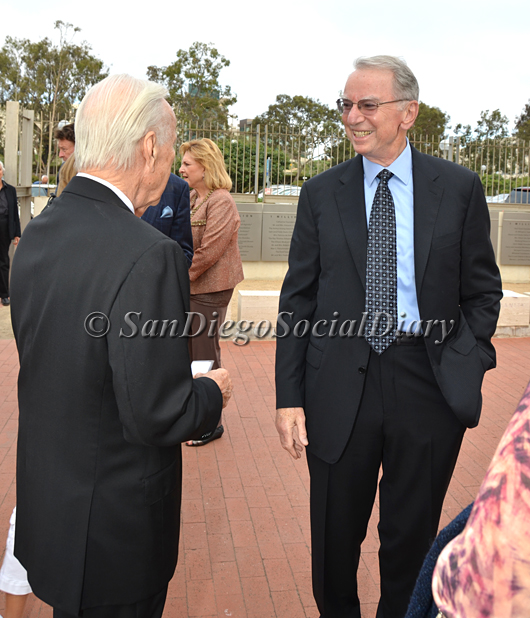 Conrad Prebys with Irwin Jacobs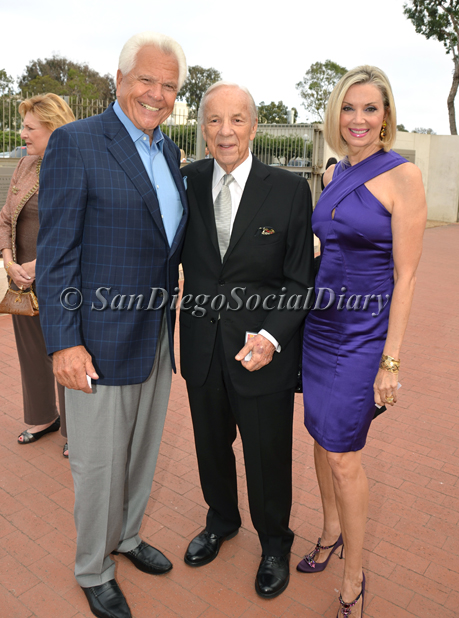 Don Cohn with Conrad Prebys and Karen Cohn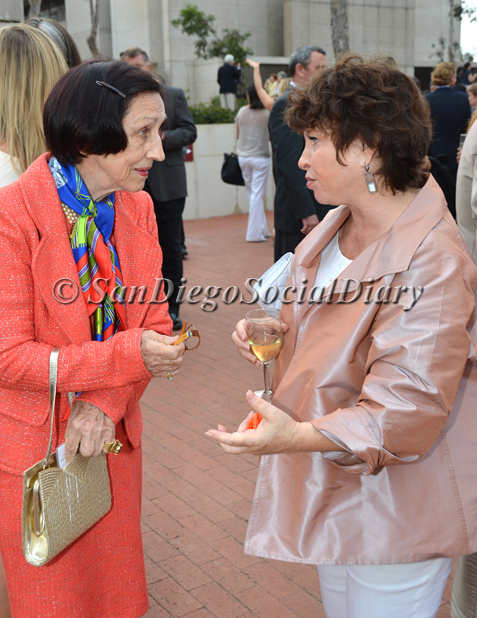 Above and Below, Artist Francoise Gilot with Salk COO Marsha Chandler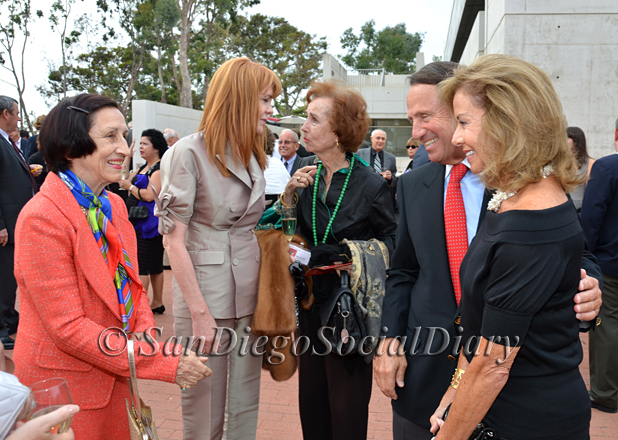 Artist Francoise Gilot meeting Gerry and Robin Parsky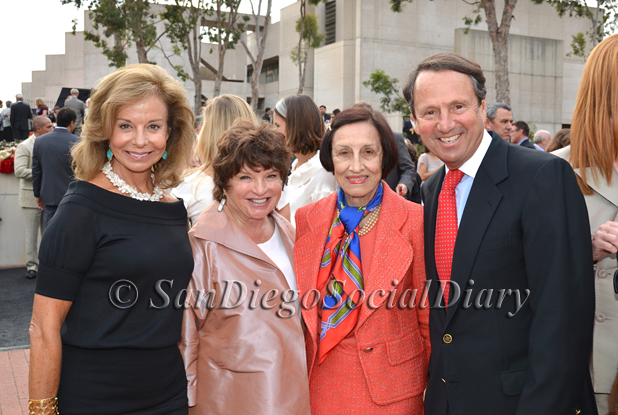 Robin Parsky with Marsha Chandler, Francoise Gilot and Gerry Parsky.... Support + Science + Art = Salk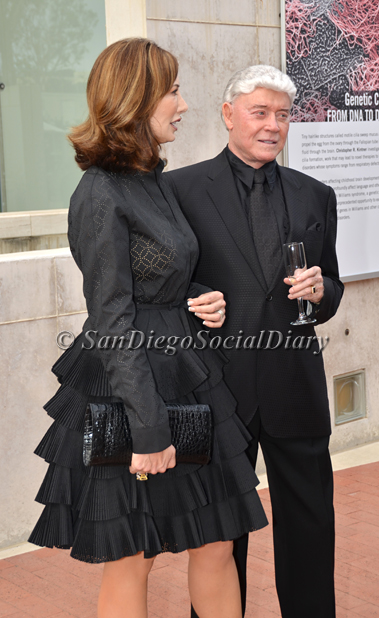 Above and Below Valerie and Harry (the birthday boy) Cooper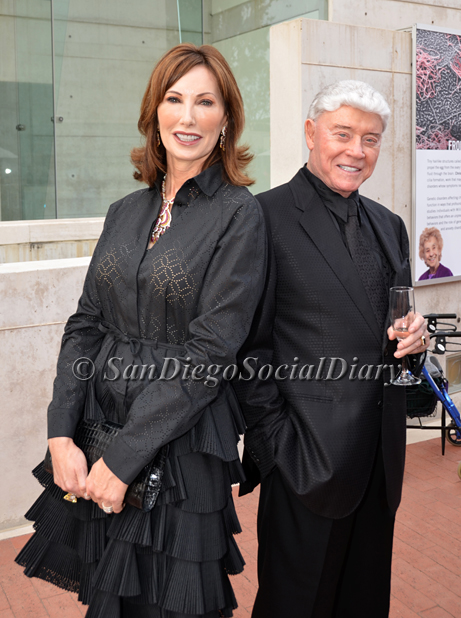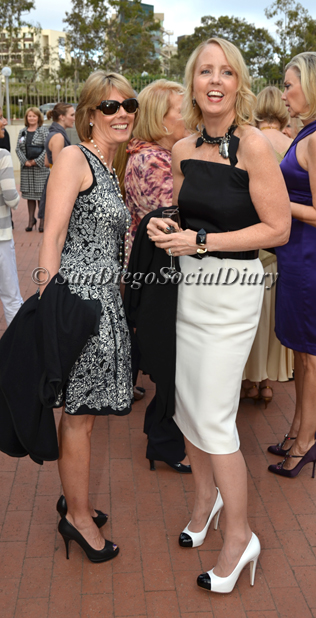 Nina Doede and Sheryl White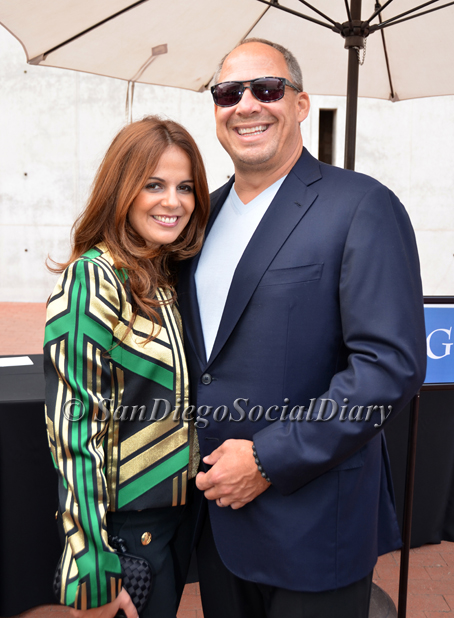 Linda Amamouche and Andy Shelton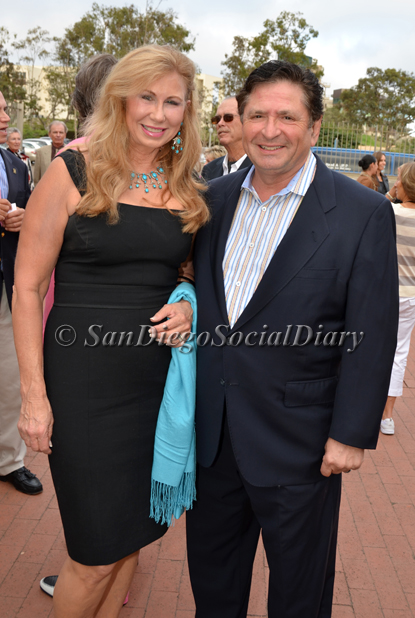 Colette Carson Royston and Forward Ventures' Ivor Royston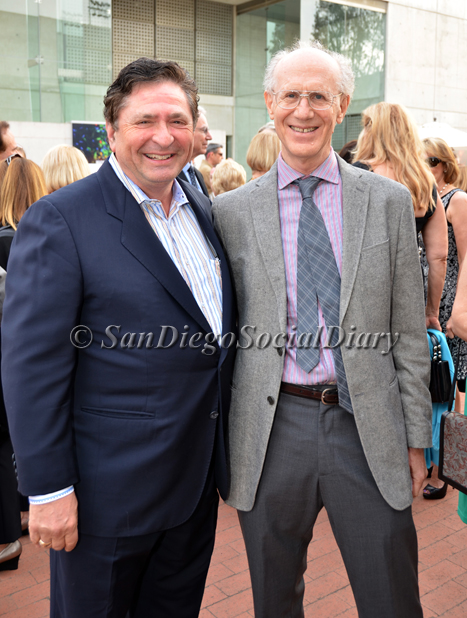 Ivor Royston and Peter Salk, the son of Jonas Salk
San Diego Social Diary thanks immensely the scientists at Salk for all of their ground breaking work, and the supporters who help ensure the Salk scientists have the funding to do their important research....Thank you!
Follow us on Twitter twitter.com/SocialDiaryMag
Follow us on Facebook facebook.com/#!/margo.schwab
More Social Diary Event Coverage ....HOME
reported and photographed by Margo Schwab
publishing support by Scott Johnston
Please join us for fun informative updates on Twitter and Facebook

The Town Gossip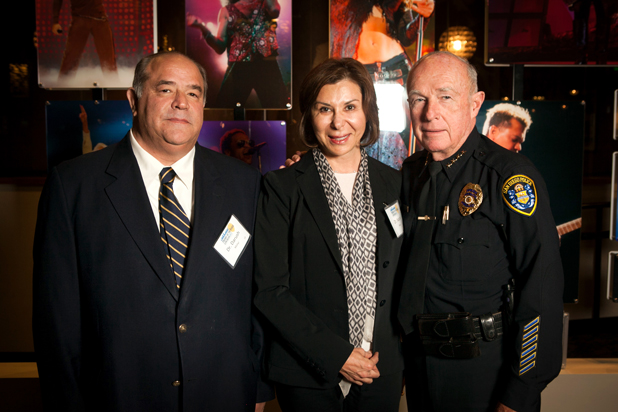 Dr. Darush Mohyi with La Jolla Cosmetic Laser Clinic's Dr. Nasrin Mani and San Diego Police Department's Chief William Lansdowne at the recent Friends of the Badge luncheon supporting the San Diego Police Foundation. Over $152,000 was raised to purchase Intoximeters for road safety, handheld cameras and video recorders and reflective safety vests. Bravo to all of those who support the San Diego Police Foundation!!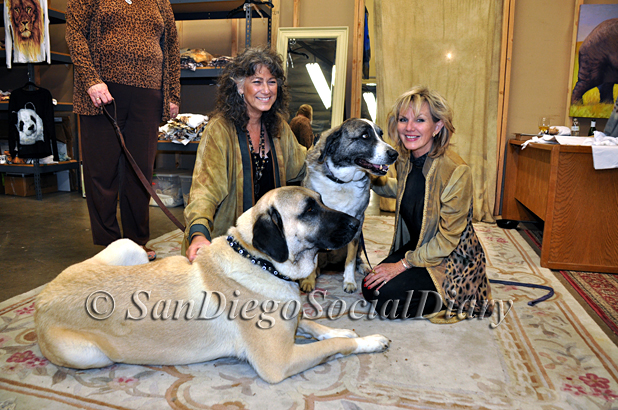 The Cheetah Conservation Fund held a fundraiser at the design studio of Jordan. CCF Founder and Executive Director Dr. Laurie Marker is pictured here with the designer Jordan and 2 very big Anatolian Shepherds...the dogs are being used in Africa to non-agressively provide a barrier between cheetahs and animal herds of locals. The plan works!
Email Commentary to be added
* Margo Schwab, MBA, more formally known as Margaret E. Schwab, has produced, written, interviewed and photographed for various media organizations since 1989. Schwab attended Holton Arms School, La Jolla Country Day School and La Jolla High School. Schwab has a B.A. from Scripps College, spent a business internship with S.A.I.C., Science Applications International Corporation, and earned a Masters of Business degree, M.B.A., from the University of San Diego by way of Claremont Graduate School . Schwab additionally took college courses from Harvard University, and Syracuse University. Schwab volunteers for numerous charity organizations. She also continues to support animal organizations and the prevention of people and animal abuse. Schwab is the editor and co-owner of The Social Diary.
Margo Schwab and Scott Johnston of The Social Diary Magazine are pleased to announce a partnerships with the San Diego Humane Society and SD METRO Magazine. They have also partnered with Country Friends and the San Diego American Heart Association and the Arthritis Foundation.
Margo Schwab and Scott Johnston are both members of the La Jolla Beach & Tennis Club (Margo Schwab since 1974) and both are now members of the University Club and its worldwide ClubCorp Compass Society. Margo Schwab and Scott Johnston are Police Press credentialed by the Chief of Police, William Lansdowne.
San Diego's The Social Diary would like to say a special thank you to our advertisers.
The Real Real - Luxury Designer Consignment
Bowers Fine Jewelry
La Jolla Cosmetic Laser Clinic
ARTS - A Reason to Survive
Mingei International Museum
HG Motorsports
Kleege Industries - Production Staging and more
Eclat Catering and Home Delivery by Chef Athanasia Ampelas
Margaret's The Couture Cleaners
Donovan's - America's Best Steak & Chop House, Prime Seafood Too!
PAWS - Helping People Helping Pets
Helen Woodward Animal Center sponsored by Taylor Miller
H. Moradi Estate and Fine Jewelry on Prospect Street
The Arthritis Foundation San Diego County
Nicole Miller at The Forum
San Diego Public Library Foundation
Rancho Coastal Humane Society
San Diego Humane Society
Hot Rock Jewelry
San Diego Museum of Art
Heinz Geitz Autohaus
Estate and Business Attorney John Smaha
San Diego Opera
Animal Fashion by Jordan
Juelerie by Pamela Pogue
The Museum of Contemporary Art San Diego
Giuseppe Restaurants and Fine Catering
The University Club Atop Symphony Towers and ClubCorp
WineSellar & Brasserie - featuring the Gary Parker Wine Club
Cafe Milano on Pearl Street La Jolla
The Marine Room
Ark Antiques
Extreme Pizza in La Jolla
The Animal Hospital of La Jolla
Eugene Ladopoulos of Mistra Estates Olive Oil
Warning ** photos, video and writing on this site are the
2012 copyright, all rights reserved, of The Social Diary LLC and its subsidiaries including San Diego Diario Sociales - Su Conexión Con la Sociedad, no reproduction of any part or parts is allowed without written permission by Social Diary Magazine