~ The Social Diary ~
the on-line magazine covering High Society ..& more
____________________________________________________________
Osteoporosis Update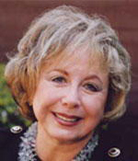 by the Social Diary Health Columnist Ruth S. Jacobowitz
Column #4, January 19th, 2006
Osteoporosis is in the news again with the availability of a fairly new once-a-month medication, Boniva, joining Evista, Fosamax, Actonel, Miacalcin, estrogen and other more frequently taken pharmaceuticals as preventives and/or treatments. Osteoporosis has become an equal gender disease. That's both the good news and the bad news. The good news is that both men and women are living longer; the bad news is that men, who get osteoporosis later in life, are living long enough to have to be concerned about what was long-designated a woman's disease.
The last decade demonstrated that the fastest growing segment of the US population is comprised of individuals over the age of eighty-five. Again, that's the good news. At this rate Willard Scott on NBC's Today show won't enough time or enough jelly jars to congratulate all of us on our 100th birthdays. And what's neither good news or bad news, but very important news, is that we all have to take all the precautions we can to eliminate or at least forestall some of the problems of aging.
Preventing osteoporosis is but one of the challenges we face, but it is one of the easiest to meet since osteoporosis is known as the preventable disease. It is also called the 'silent disease' and that's where we come into the picture. This is a disease that can ravage our bones and often people are unaware that they have osteoporosis until they break that first bone, unless they have a bone density test.
I believe that everyone with risk factors and every woman after menopause should check out their bone health. The gold standard of bone density tests is still the dual energy X-ray absorptiometry (DEXA) and with the newest machines that test can take just a few minutes. Scripps Hospital in La Jolla has the relatively new Fan DEXA, which takes just a minute and is completed while you are clothed. What a delight it is to see your results—the bone strength of your spine and hip—right then and there.
Just recently the results of new studies about osteoporosis drugs have been reported and here again there's good news. We learned from British researchers in a report from the European Society for Medical Oncology meeting in Vienna, Austria, that Evista, a bone-protecting drug, has a cancer-protective effect regardless of whether a woman had previously taken hormone therapy (HT). This is reassuring for so many women inasmuch, as compared with a placebo, Evista cut the risk of developing invasive breast cancer by about two-thirds. The results of this study, a large one of 7,000 women, are powerful.
Then a study reported that taking estrogen or Fosamax, another bone-concerving drug, may also protect us against arthritis of the knee, which is a common and disabling disease of both women and men. With about 800 participants who were around seventy-five years of age in this study, which was undertaken by researchers at the University of Tennessee Health Center, it was learned that users of Fosamax and estrogen had fewer osteoarthritis bone abnormalities in their knees, according to images obtained through MRIs. It was further noted that Fosamax, but not estrogen, was associated with a reduction in knee pain. This study was reported in an issue of the journal Arthritis & Rheumatism.
Meanwhile, among whatever else is on our mind, we should consider preventing osteoporosis and maintaining bone health through performing regular weight-bearing exercise, by taking in enough calcium—between 1200 and 1500 milligrams per day depending on your age—along with Vitamin D, and of course eating nutritious meals and maintaining a normal healthy weight.
_______________________________________________________________________
* Ruth S. Jacobowitz is an award-winning medical writer, dynamic lecturer, columnist and former vice-president of a teaching hospital in Cleveland, Ohio. The Estrogen Answer Book, is her fifth women's midlife health book. She is also author of 150 Most-Asked Questions About Menopause; 150 Most-Asked Questions About Osteoporosis; and 150 Most-Asked Questions About Midlife Sex, Love, and Intimacy.
Her first novel, Final Acts, a medical/legal thriller was published in September, 2004.
Ruth's engaging and informative lectures have taken her all over the world. She educates men and women about how they age and empowers them to take charge of their own health. Her books are published in 14 languages. She has been on 48 Hours, Today, CBS This Morning, Donahue, Leeza, America's Talking, Food Television Network, People are Talking as well as on local television news and talk programs and in the New York Times, Washington Post, Vanity Fair, Newsweek, and on National Public Radio.
Visit Ruth at her website www.ruthjacobowitz.com .

back to New this Week........Jacobowitz Columns........ Home
Warning ** photos, video and writing on this site are the
copyright of the author, the Social Diary, San Diego Social Diary, margomargo.com and Margo Schwab.
no reproduction of any part or parts is allowed without written permission by Margo Schwab