The ROMP does Copacabana for 2013
More Social Diary Event Coverage ....HOME
RONALD MCDONALD HOUSE CHARITIES' CASABLANCA GALA
It was a sexy night at the 'Copacabana' at the Valenti Estate in Rancho Santa Fe, on the evening of October 5th, 2013.
Mark Ballas from Dancing with the Stars was the headliner, and stunners Fernanda Whitworth and Jennifer Gramins served as Chair and Co-Chair respectively.
Highlights: The unstoppable philanthropist Jo Ann Kilty arriving walking cast and all, and doing so elegantly, Service Dog Kima meeting a lot of nice new friends including Monica Fimbres who loves all of Kima's fashionable outfits, and seeing some beauties like Olivia Farrell, Lynda Kerr, Miriam Smotrich and Fernanda Whitworth looking extra fashinonably pretty.
All for a great cause: The Ronald McDonald House Charities San Diego raised significant funds to help keep families together during times of critical care for their children.
Bravo to: RMHCSD Executive Chuck Day and his team for all of the wonderful work they do to embetter the lives of children and their families.
And Thank You To Big Donors: Including La Jolla IVF, US Bank, and the Whitworth Family.
Be advised strictly no downloading, publishing, broadcasting, printing, or copying of photos or content. Please emailpurchase requests of photos you are in.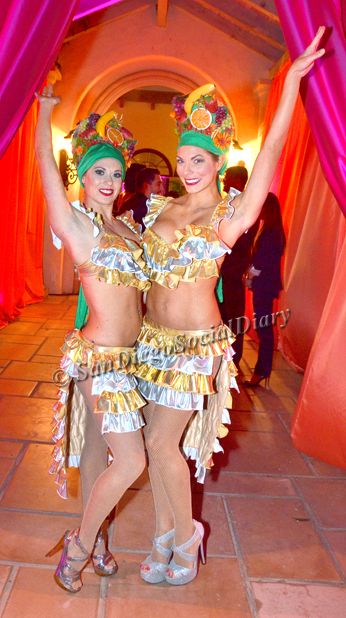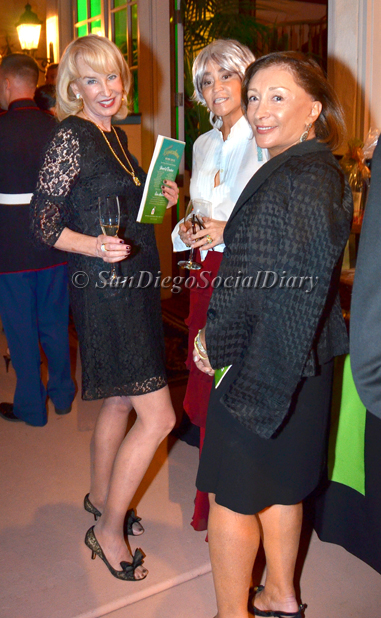 Greetings and more organized by Pacific Events Productions ** Mary Lyman and Eloisa Haudenschild (of CliniComp) with friend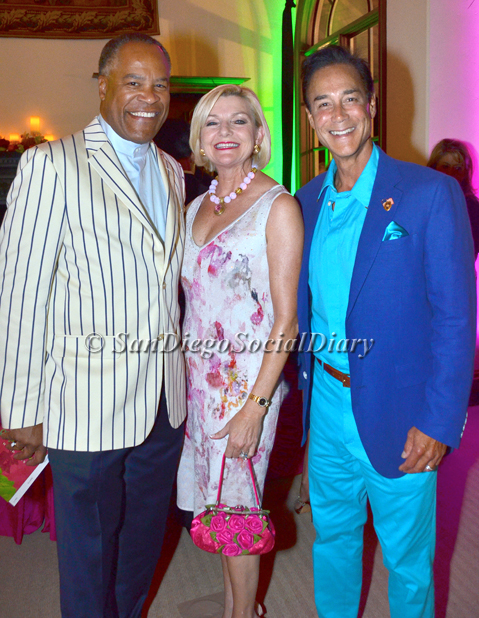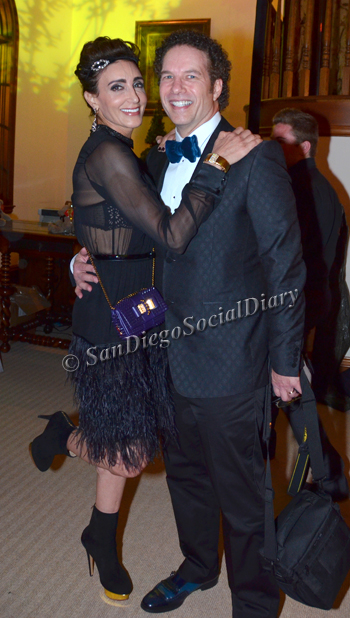 Jessie Knight Jr. and Joye Blount (with Liz Russell purse), pictured here with Social Diary's Scott Johnston in Versace and Polo ** Miriam Smotrich in elegant Yigal Azrouel design with her husband, Dr. David Smotrich of La Jolla IVF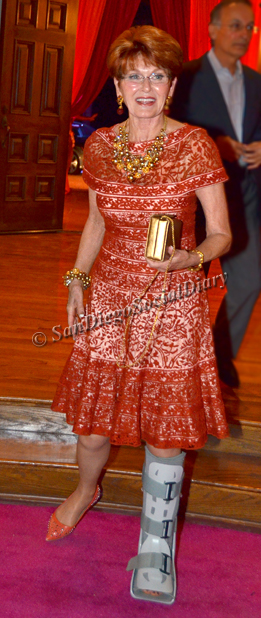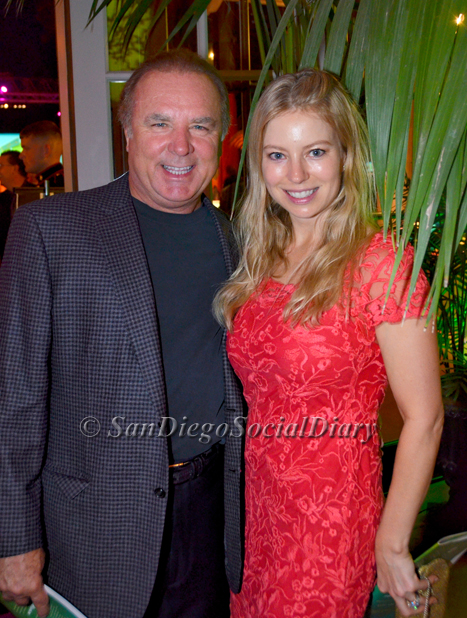 The unstoppable Jo Ann Kilty, mending from a broken ankle and still elegant! ** Owen and Jolene Perry of Delicias restaurant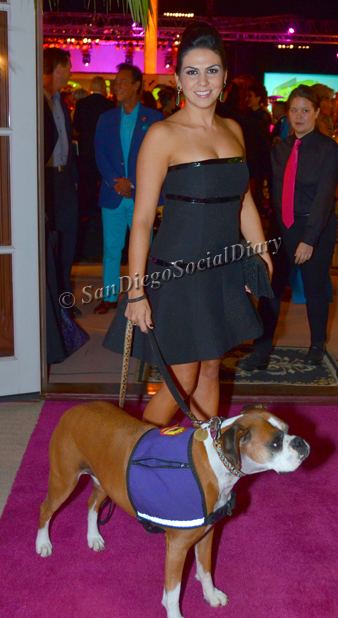 Beautiful Event Chair Fernanda Whitworth, above with Kima and below with friend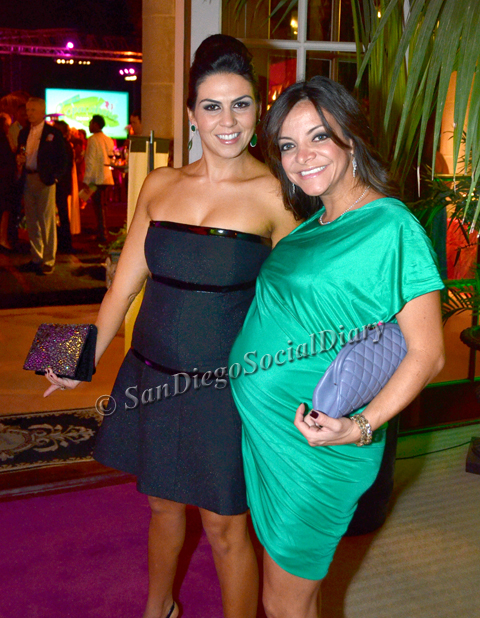 Above and Below, Fernanda Whitworth with Gabriela Araujo Green, and with Miriam Smotrich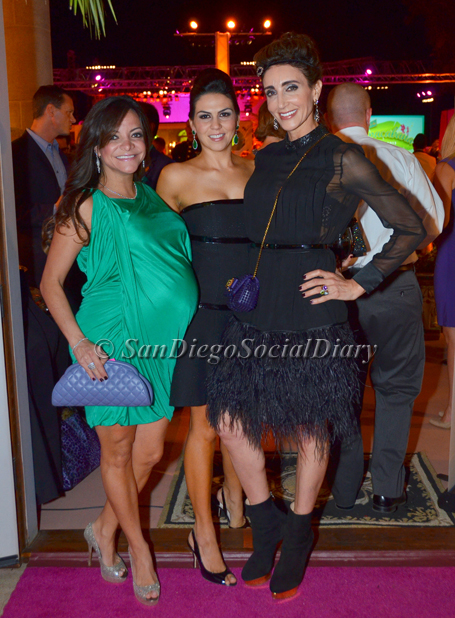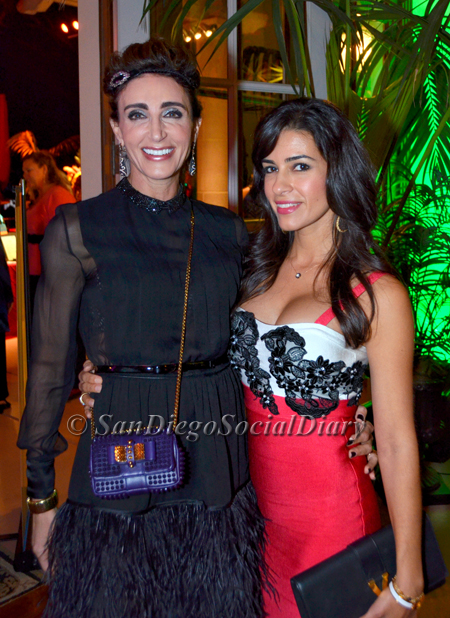 Miriam Smotrich and friend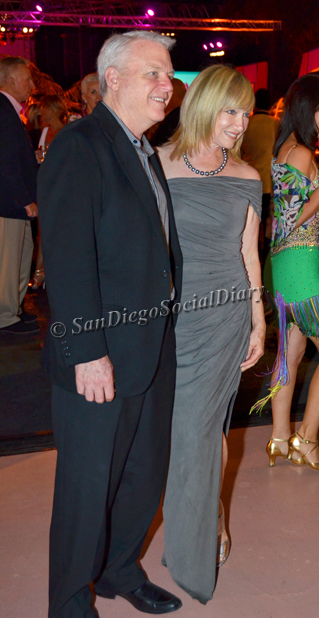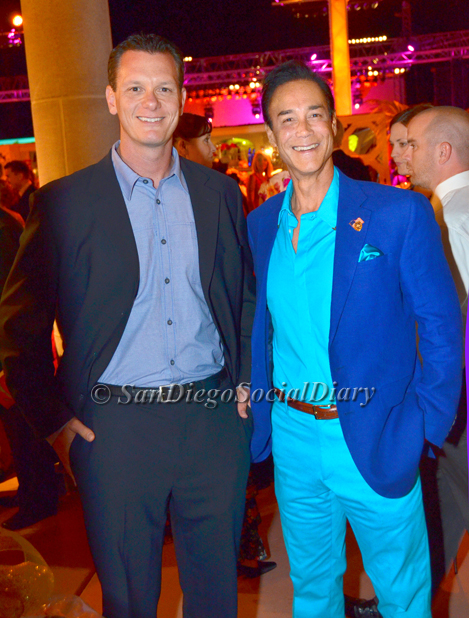 Richard and Lynda Kerr (in Helmut Lang) ** Mark Bua and Scott Johnston.... Code 3!!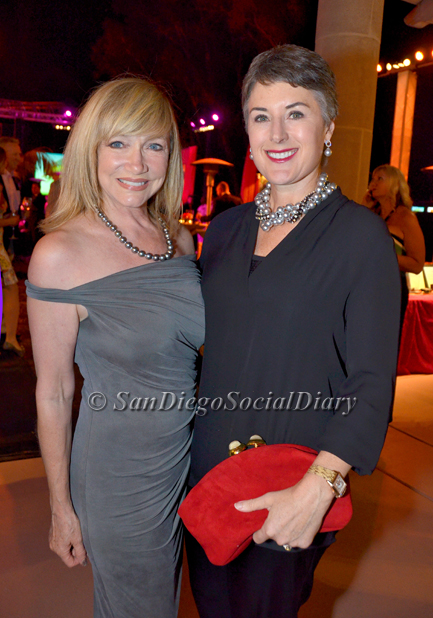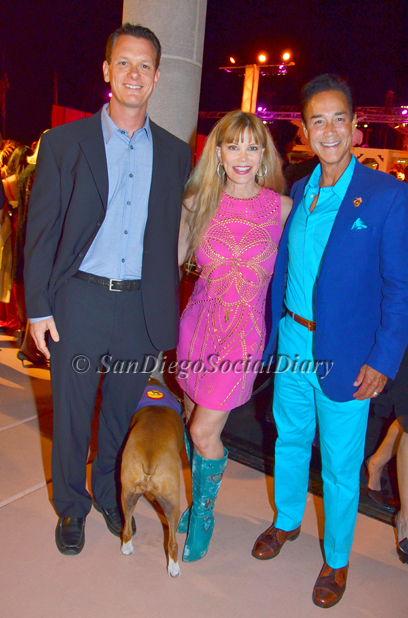 Lynda Kerr of the KERR Family Foundation and Olivia Farrell of the RESMED Family Foundation ** Mark Bua with Margo Schwab, Scott Johnston and Kima showing her beauty of a booty!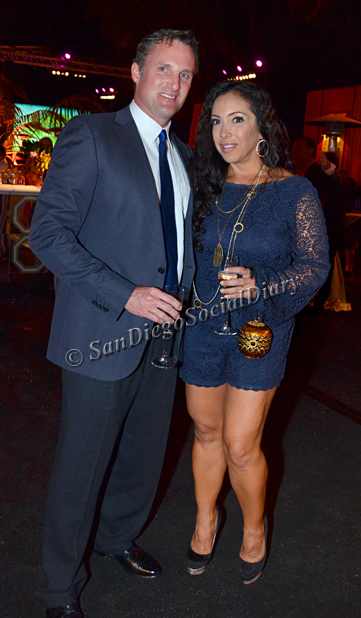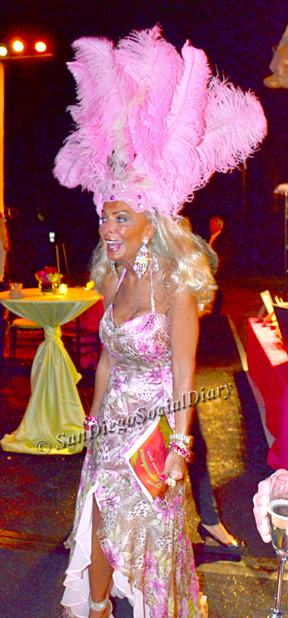 Peter and Bonnie Jones ** Taylor dressed in theme and looking fab!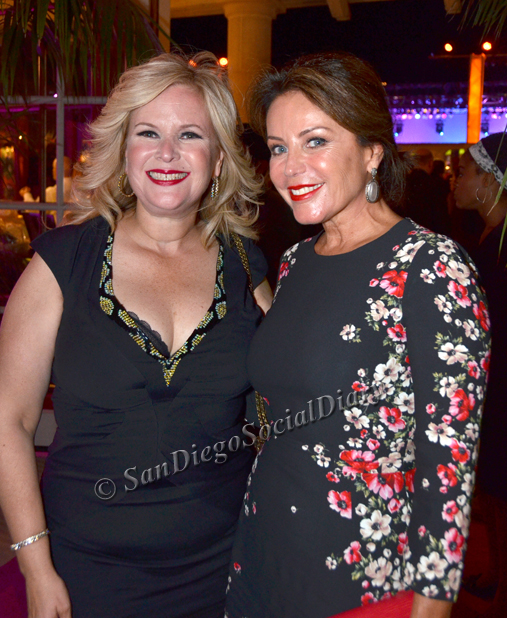 Sisters Monica and Rosella Fimbres!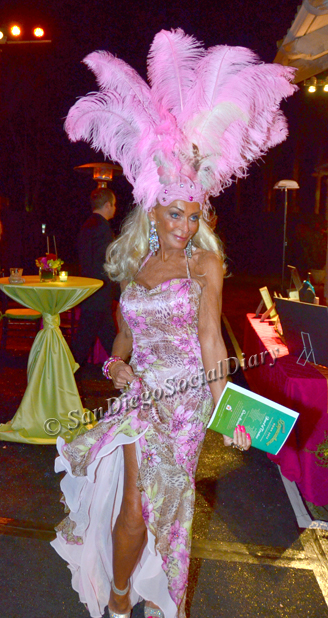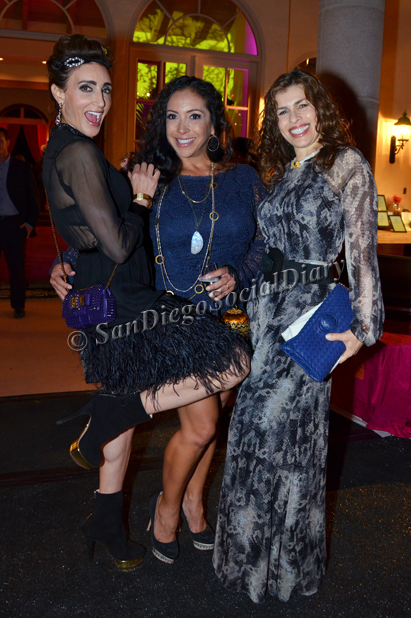 Cha Cha Cha Tayl or Miller! ** Miriam Smotrich with Bonnie Jones and Heidi Becker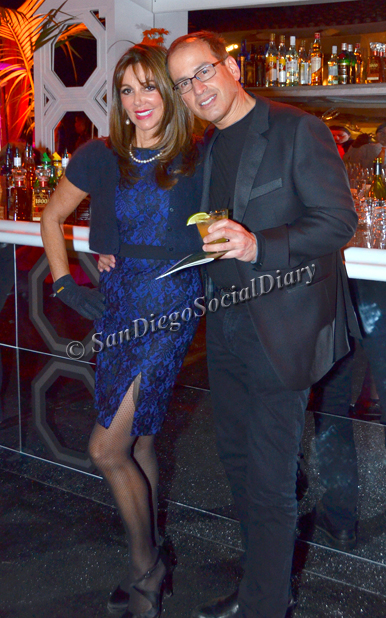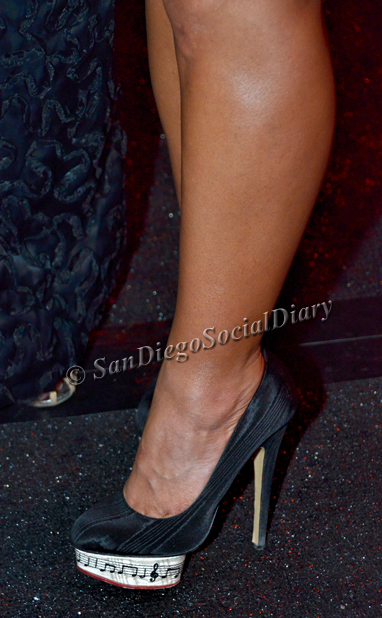 The beautiful couple who make others FEEL BEAUTIFUL, Joanne (The Doctor's Wife Skincare) and Steve Laverson
** Guess who.....?? ON DEMAND'S Bonnie Saldivar-Jones of course in Charlotte Olympia 'musical score' shoes!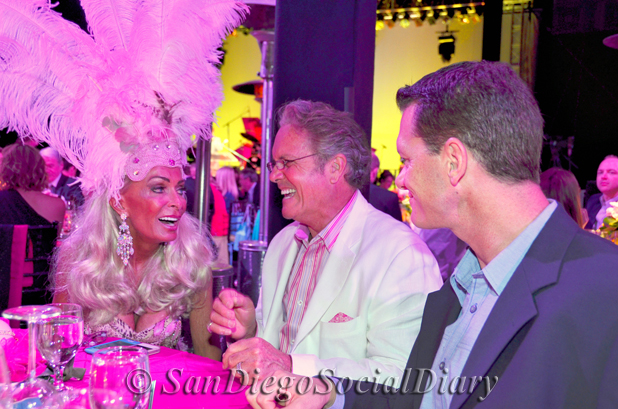 Our table was the most fun thanks to host and donor Peter Caruso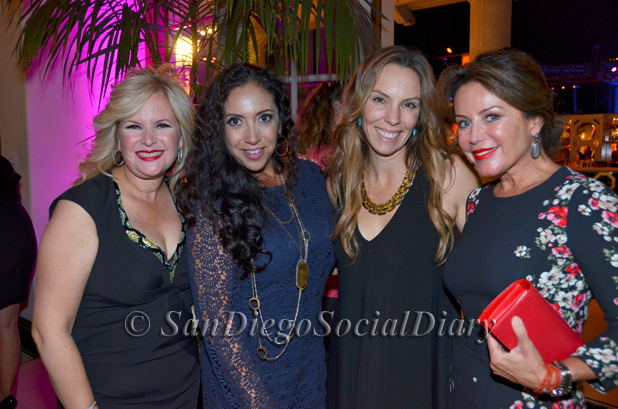 Monica Fimbres with Bonnie Saldivar-Jones, Amy Smith Regan, and Rosella Fimbres
AND THE TOWN BUZZ
Just when you thought live auctions couldn't be 'fashionable!!' At the ROMP not 1 but 2 auction prizes of Spring Fashion Week, Front Row(!!) tickets to Yigal Azrouel's Show, plus a $2,000 credit at the Four Seasons, plus a $1,000 certificate for shopping at Yigal Azrouel in NYC went for a whopping $20,000 each.......
Holy spectacular...
and all for helping wonderful children with critical medical needs, stay with their family while they get medical help... Bravo to donors Miriam and David Smotrich who also hosted the ROMP Patron Party!!
Meanwhile, right here in San Diego you can meet Yigal at a fashion show Heels2Heal gals are hosting...
read below for details!!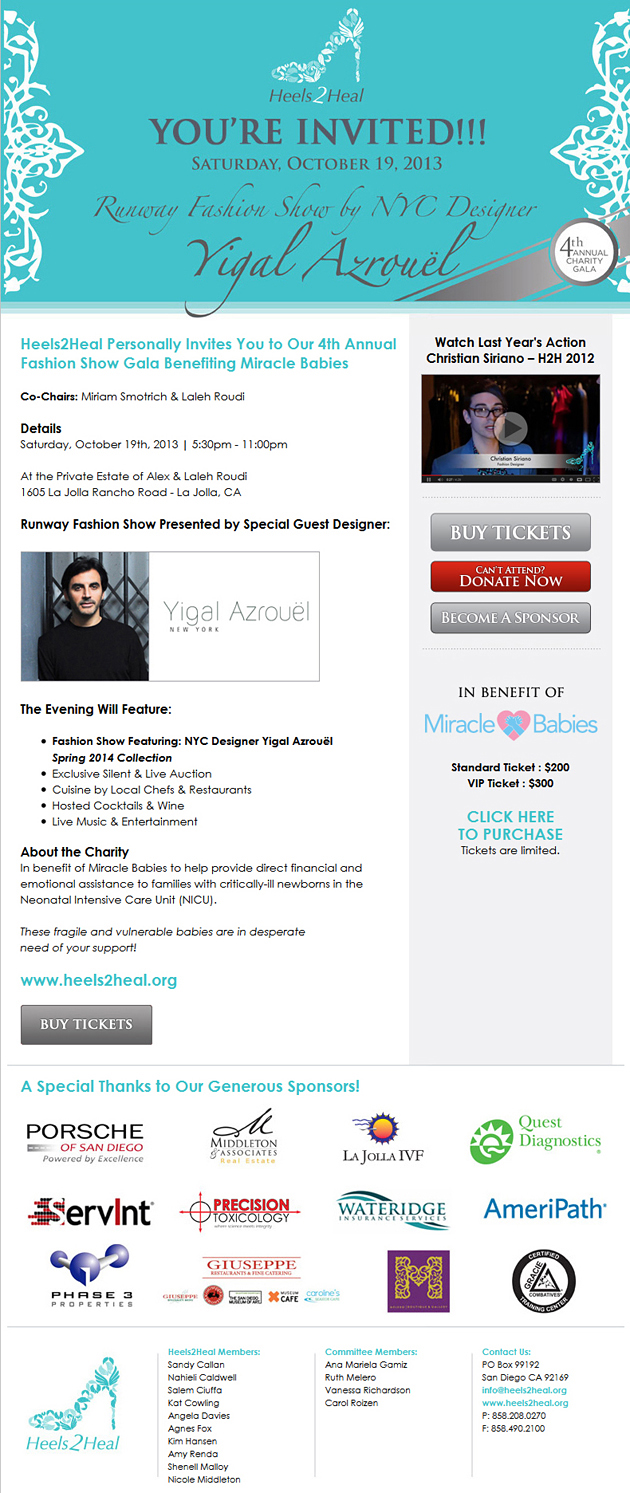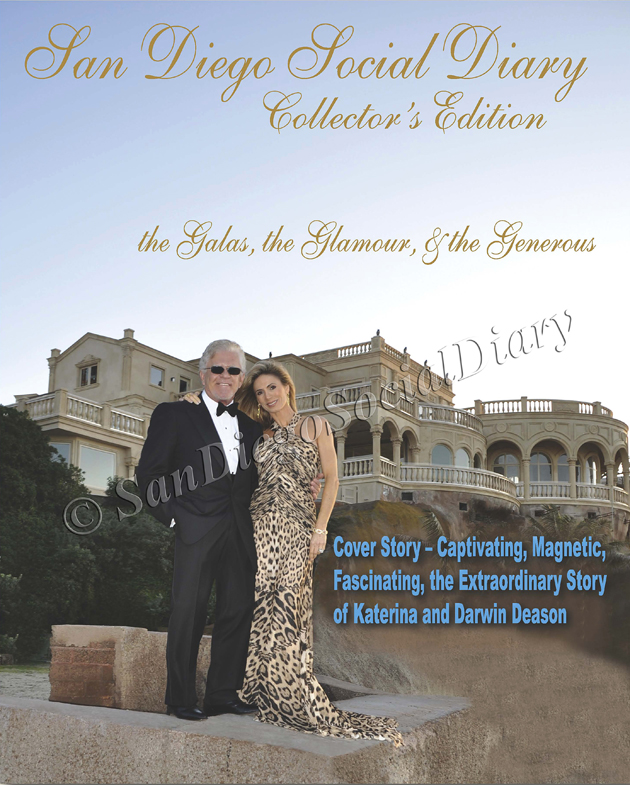 San Diego Collector's Edition First Book - Thank you to our Cover Couple,
the very dynamic Katerina Deason and Darwin Deason... 12 copies left... available at MCASD Gift Store and John the Tailor in La Jolla
or through San Diego Social Diary
email SocialDiaryMargo@gmail.com
Follow us on Twitter twitter.com/SocialDiaryMag
Follow us on Facebook facebook.com/#!/margo.schwab
More Social Diary Event Coverage ....HOME
reported and photographed by Margo Schwab
publishing support and photoshopping by Scott Johnston
Please join us for fun informative updates on Twitter and Facebook

Email Commentary to be added
email SDSocialDiary@gmail.com
* Margo Schwab, MBA, more formally known as Margaret E. Schwab, has produced, written, interviewed and photographed for various media organizations since 1989. Schwab attended Holton Arms School, La Jolla Country Day School and La Jolla High School. Schwab has a B.A. from Scripps College, spent a business internship with S.A.I.C., Science Applications International Corporation, and earned a Masters of Business degree, M.B.A., from the University of San Diego by way of Claremont Graduate School . Schwab additionally took college courses from Harvard University, and Syracuse University. Schwab volunteers for numerous charity organizations. She also continues to support animal organizations and the prevention of people and animal abuse. Schwab is the editor and co-owner of The Social Diary.
Margo Schwab and Scott Johnston of The Social Diary Magazine are pleased to announce a partnerships with the San Diego Humane Society and SD METRO Magazine. They have also partnered with Country Friends and the San Diego American Heart Association and the Arthritis Foundation.
Margo Schwab and Scott Johnston are both members of the La Jolla Beach & Tennis Club (Margo Schwab since 1974) and both are now members of the University Club and its worldwide ClubCorp Compass Society. Margo Schwab and Scott Johnston are Police Press credentialed by the Chief of Police, William Lansdowne.
San Diego's The Social Diary would like to say a special thank you to our advertisers.
Rancho Coastal Humane Society and Jim Silveira
San Diego Symphony
SNAP - Spay and Neuter Action Project
KCM Group - Construction Management and Consulting Services
Symbolic Motor Car Company
Bowers Fine Jewelry
Juelerie - Pamela Pogue
JSylvester Estate Home Builders
Helen Woodward Animal Center sponsored by Tiffany and Jim Mahoney
San Diego Humane Society sponsored by Taylor Miller
Animal Fashion by Jordan
Giuseppe Restaurants and Fine Catering - Giuseppe Ciuffa
The University Club Atop Symphony Towers and ClubCorp - Eric Affeldt
Cafe Milano on Pearl Street La Jolla
The Marine Room - Chef Bernard Guillas
The Animal Hospital of La Jolla
Eugene Ladopoulos of Mistra Estates Olive Oil
Warning ** photos, video and writing on this site are the
2013 copyright, all rights reserved, of The Social Diary LLC and its subsidiaries including San Diego Diario Sociales - Su Conexión Con la Sociedad, no reproduction of any part or parts is allowed without written permission by Social Diary Magazine