San Diego Social Diary LLC All rights reserved 2012 (This material may not be published, broadcast, rewritten or redistributed)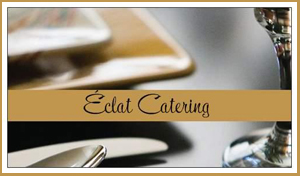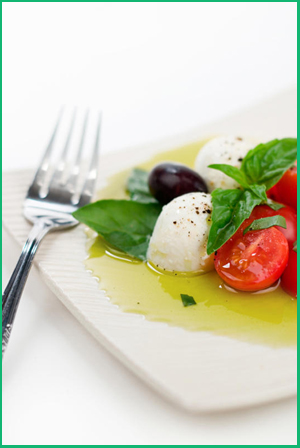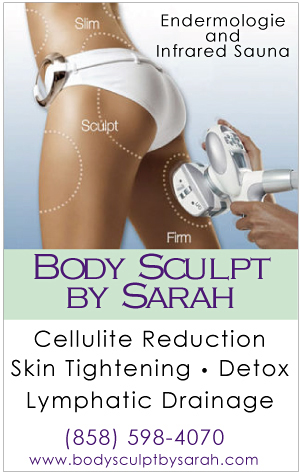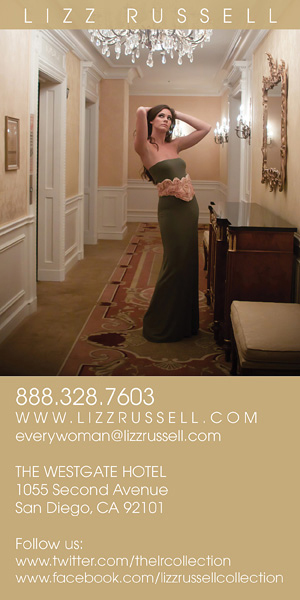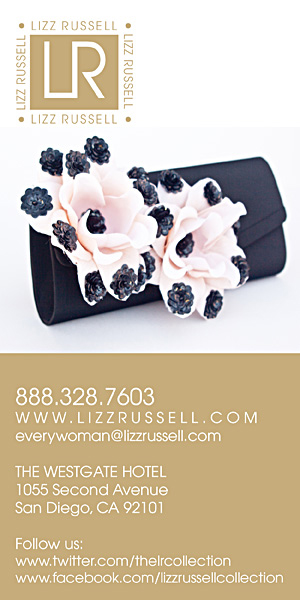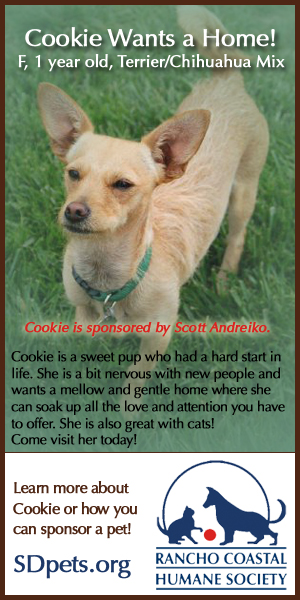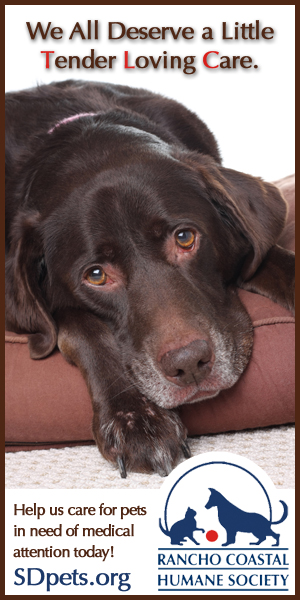 ________________________
Security Consultation
Services by Scott Johnston
SDPD Offcr. (Ret.)
619-384-7333
_______________________
WineSellar & Brasserie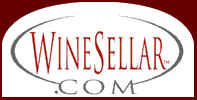 858-450-9557
Restaurant, Gary Parker's Wine Club,
Wine Store and
~ Wednesday & Saturday wine tasting's ~
XXXXCheck out Gary Parker's Pick... X...XXXXXXXa 2007 Clos de la Roche, Grand XXXXXXXXCru for $54 WineSellar Club XXXXPrice,this Pinot Noir is STELLAR!
_________________________
For Advertising, please
your inquiry.
Ask about you can support your favorite organization!
_________________________
Where the locals dine
for Homemade Pastas, Raviolis, and Sauces
Cafe Milano
711 Pearl St, La Jolla
858- 454-3806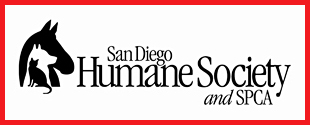 SpaSAN DIEGO HUMANE SOCIETY & SPCA
GAINES STREET CAMPUS
5500 GAINES STREET
SAN DIEGO, CA 92110
(619) 299-7012
www.sdhumane.org rky
with other dogs or cats.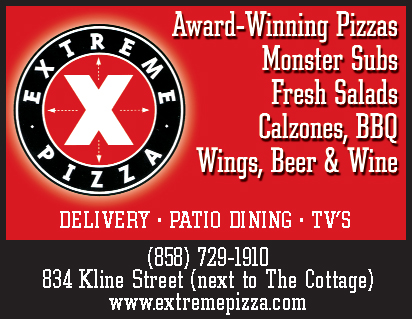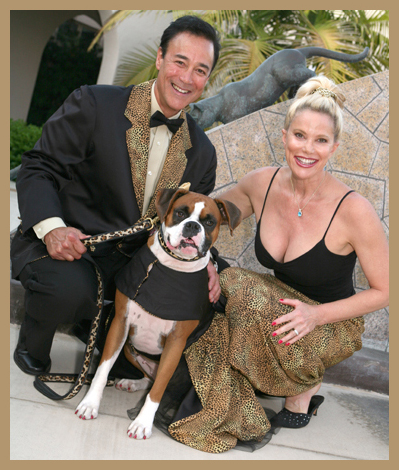 Scott Johnston, Margo Schwab and Kima serving up San Diego Social Coverage!
Rachel Zoe Makes Stylish Splash at Nordstrom's
More Social Diary Event Coverage ....HOME


It was a 'hush hush' invite to celeb stylist Rachel Zoe's appearance and trunk show at Nordstom's in Fashion Valley December 15, 2011.
Among the lucky attendees was Rachel Zoe fan Taylor Miller. Taylor flew in from Salt Lake City just to meet the designer and shop her collection.
Stylist and Designer Rachel Zoe and Taylor Miller of the Miller family of Salt Lake City
Also there were Sherry Ahern, Joan Waitt, Rocio Flynn, and local stylist Mahjuba. Levine had nothing but praise for Rachel Zoe's talent.
Rachel Zoe is not just a celeb styling star of Bravo's reality show The Rachel Zoe Project, but a unique designer.
Zoe's tone on tone designs have great draping. Feminine and flowy silhouettes are coordinated with key accents like the big ring and the faux fur vest.
Perfect tailoring is another trademark Zoe as are her towering platform shoe designs.
Glam, fun, wearable, Rachel Zoe was a hit with attendees.
Be advised strictly no downloading, publishing, broadcasting, printing, or copying of photos or content. Please email purchase requests of photos you are in.
Enjoy the Photos!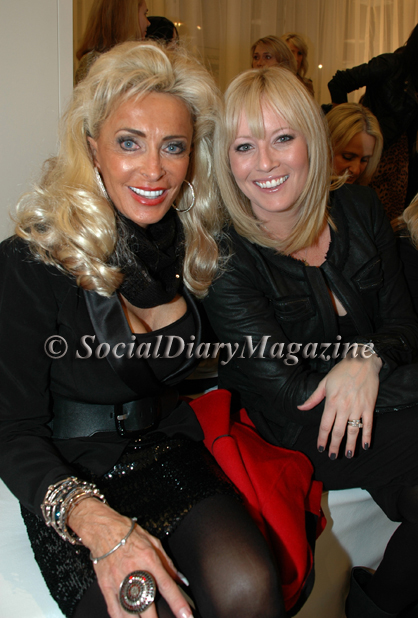 Taylor Miller with the Producer of Sam the Cooking Guy's 'The Sam Livecast' show, Michelle Mattox.... Michelle produces this fun, uncut & uncensored internet show
www.thesamlivecast.com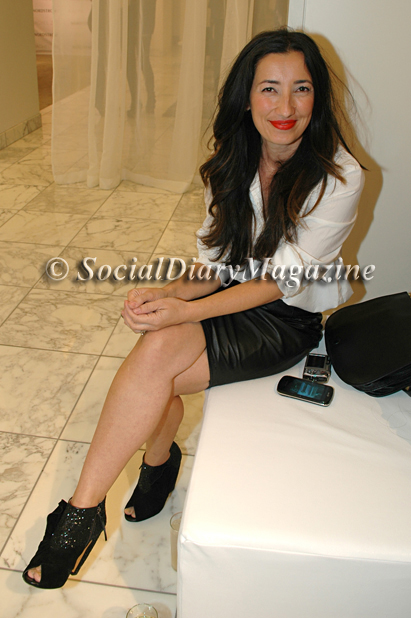 Stylist Mahjuba Levine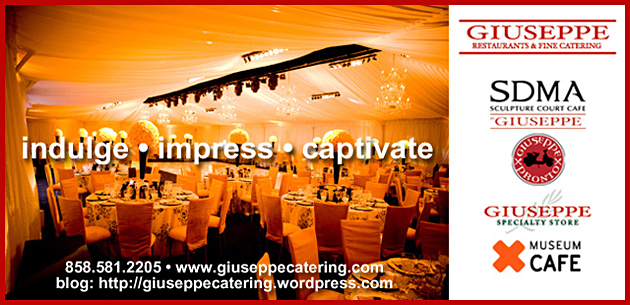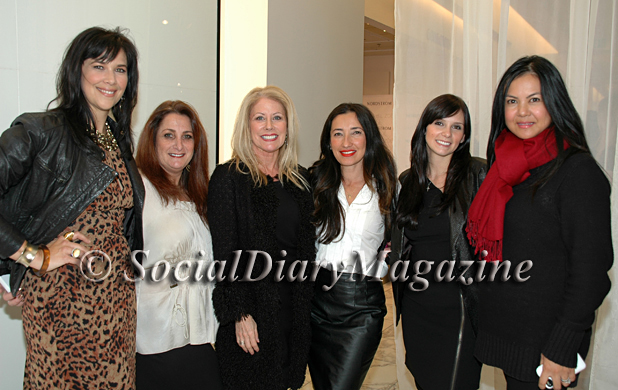 Mahjuba Levine and friends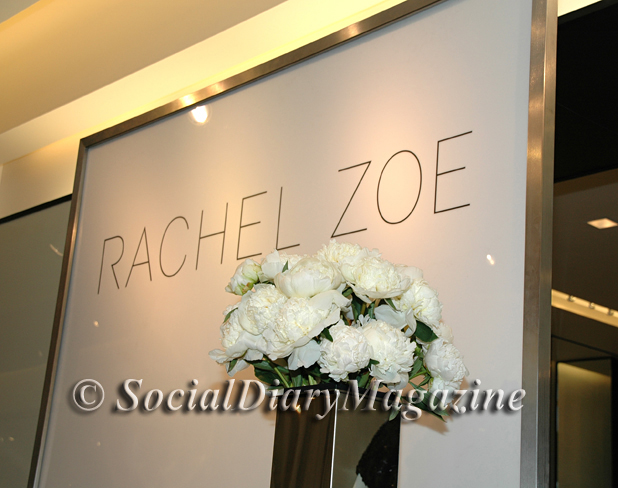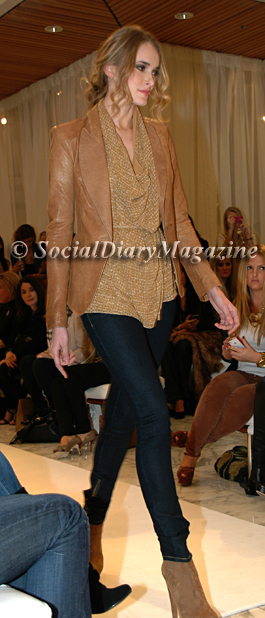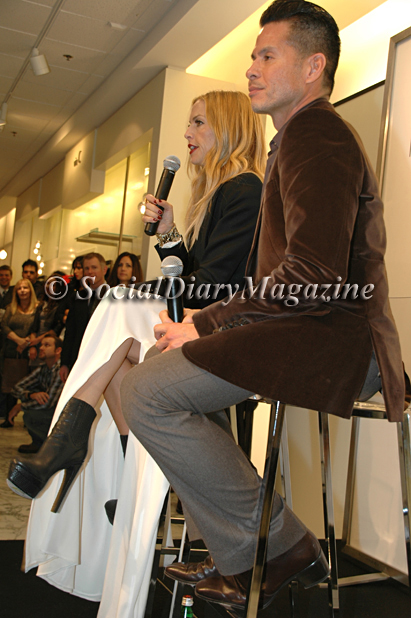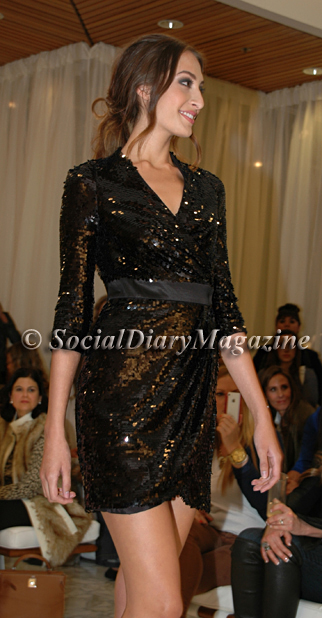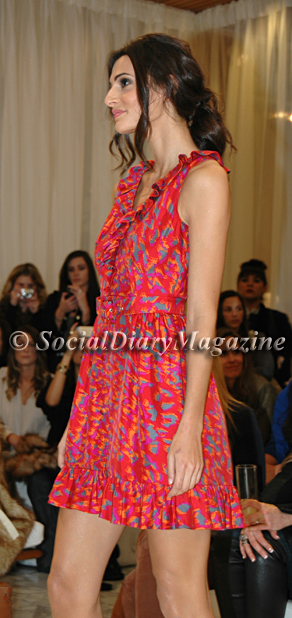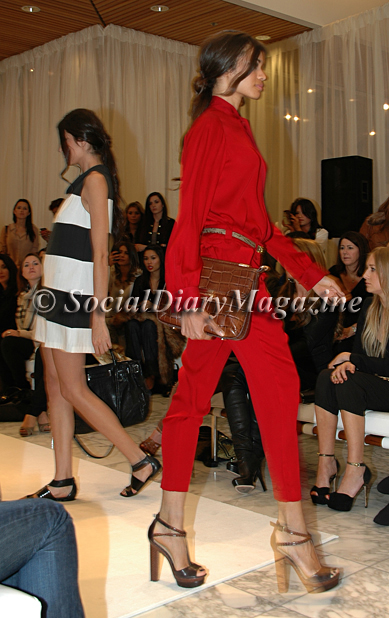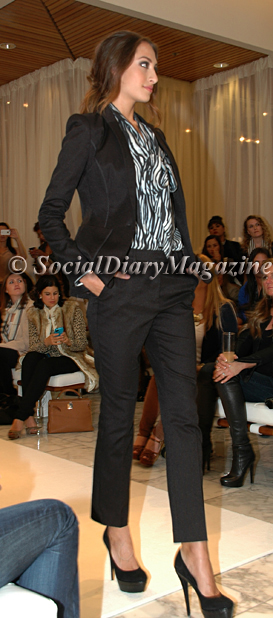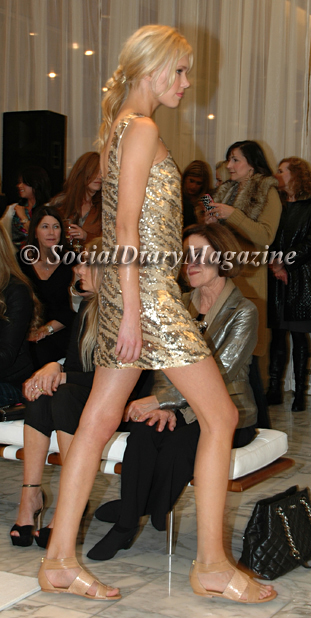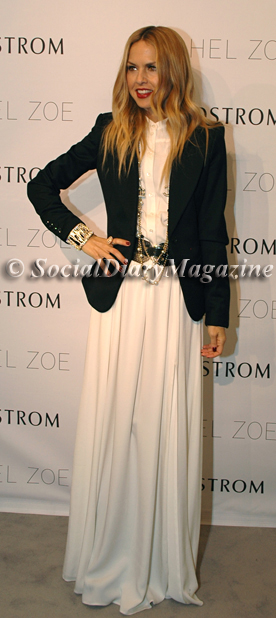 Stylist, Designer and Star of The Rachel Zoe Project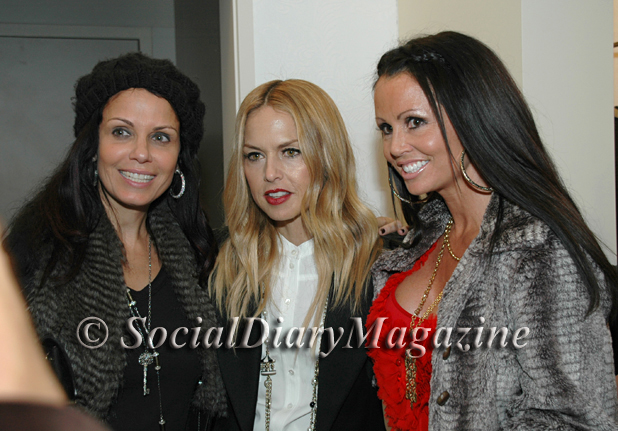 Rachel Zoe with fans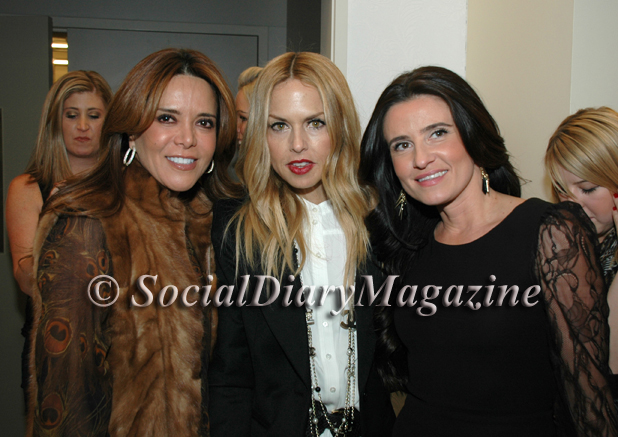 Rocio Flynn with Rachel Zoe and guest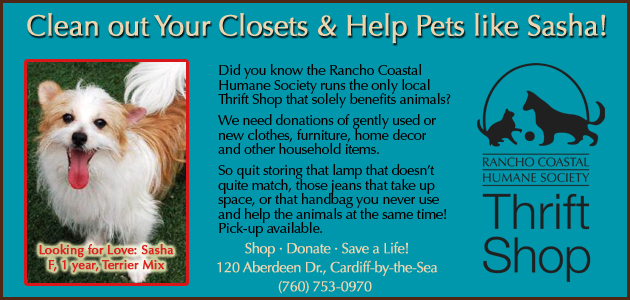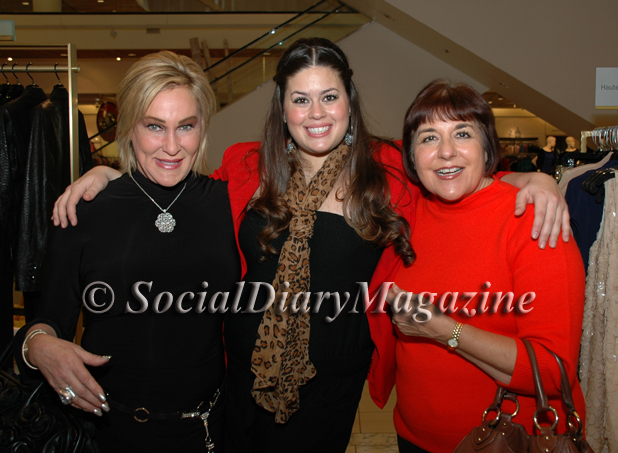 Sherry Ahern and family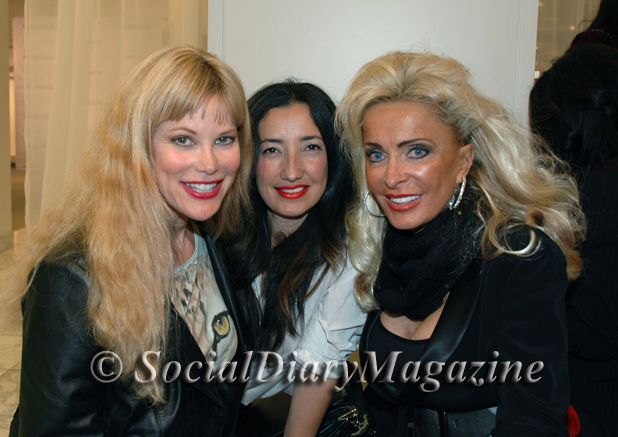 San Diego Social Diary's Margo Schwab with Mahjuba Levine and Taylor Miller
____________________________________________________________________________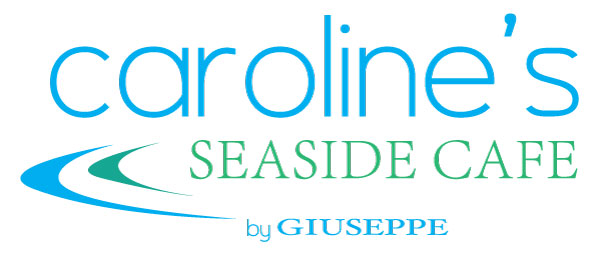 ____________________________________________________________________________
More Social Diary Event Coverage ....HOME
reported and photographed by Margo Schwab
web technical support by Scott Johnston
Please join us for fun informative updates on Twitter and Facebook

The Town Gossip
Cool event helping to feed children in need...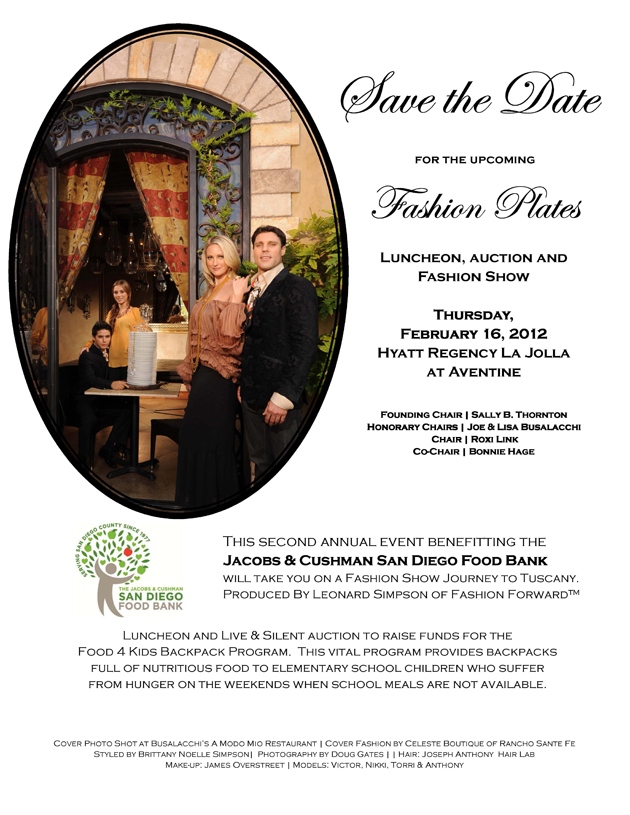 Email Commentary to be added
email TheSocialDiary.com
* Margo Schwab, MBA, more formally known as Margaret E. Schwab, has produced, written, interviewed and photographed for various media organizations since 1989. Schwab attended Holton Arms School, La Jolla Country Day School and La Jolla High School. Schwab has a B.A. from Scripps College, spent a business internship with S.A.I.C., Science Applications International Corporation, and earned a Masters of Business degree, M.B.A., from the University of San Diego by way of Claremont Graduate School . Schwab additionally took college courses from Harvard University, and Syracuse University. Schwab volunteers for numerous charity organizations. She also continues to support animal organizations and the prevention of people and animal abuse. Schwab is the editor and co-owner of The Social Diary.
Margo Schwab and Scott Johnston of The Social Diary Magazine are pleased to announce a partnerships with the San Diego Humane Society and SD METRO Magazine. They have also partnered with Country Friends and the San Diego American Heart Association and the Arthritis Foundation.
Margo Schwab and Scott Johnston are both members of the La Jolla Beach & Tennis Club (Margo Schwab since 1974) and both are now members of the University Club and its worldwide ClubCorp Compass Society. Margo Schwab and Scott Johnston are Police Press credentialed by the Chief of Police, William Lansdowne.
San Diego's The Social Diary would like to say a special thank you to our advertisers.
Eclat Catering by Athanasia Ampelas - Home Delivery Availabe Too
Nicole Miller at The Forum
Body Sculpt by Sarah
Jacobs and Cushman San Diego Food Bank
Animal Fashion by Jordan
Juelerie by Pamela Pogue
The Museum of Contemporary Art San Diego
Giuseppe Restaurants and Fine Catering
Caroline's Seaside Cafe
The University Club Atop Symphony Towers and ClubCorp
WineSellar & Brasserie - featuring the Gary Parker Wine Club
Cafe Milano on Pearl Street La Jolla
Extreme Pizza in La Jolla
The Animal Hospital of La Jolla
Eugene Ladopoulos of Mistra Estates Olive Oil
Warning ** photos, video and writing on this site are the
2012 copyright, all rights reserved, of The Social Diary LLC and its subsidiaries including San Diego Diario Sociales - Su Conexión Con la Sociedad, no reproduction of any part or parts is allowed without written permission by Social Diary Magazine