San Diego Social Diary LLC All rights reserved 2012 (This material may not be published, broadcast, rewritten or redistributed)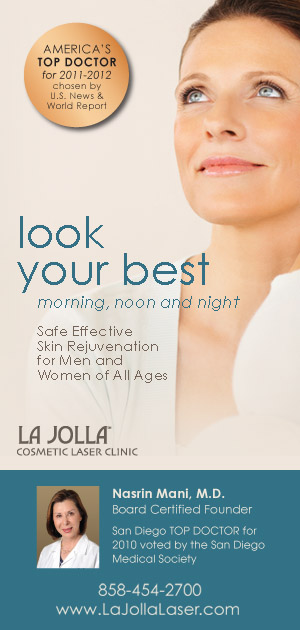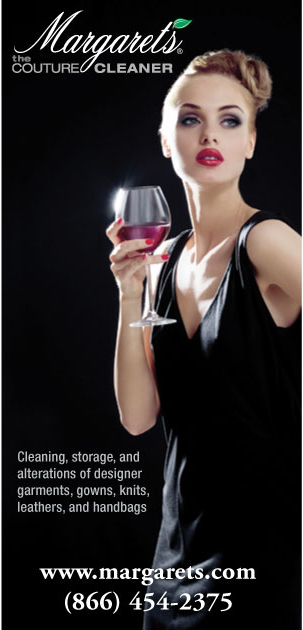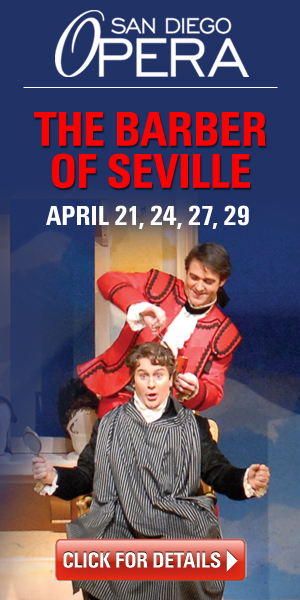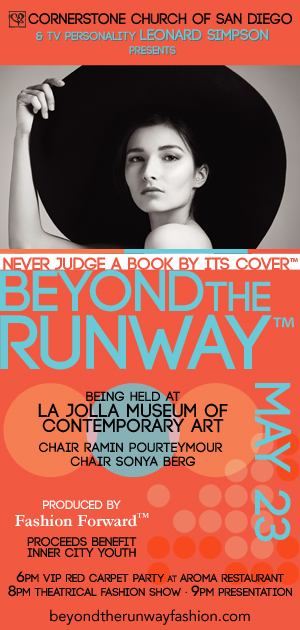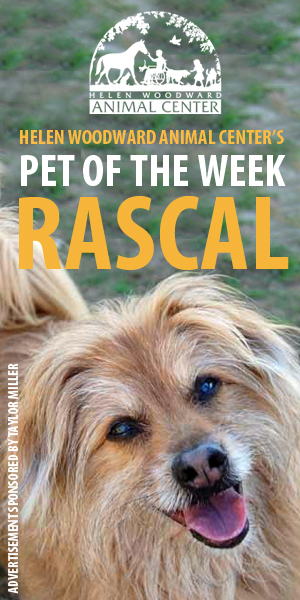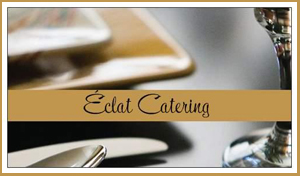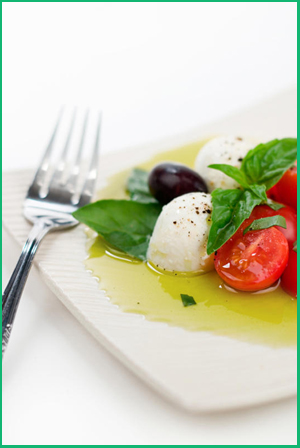 When Valentine's is every day...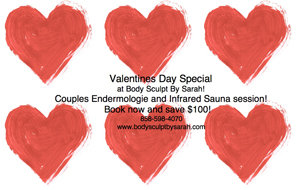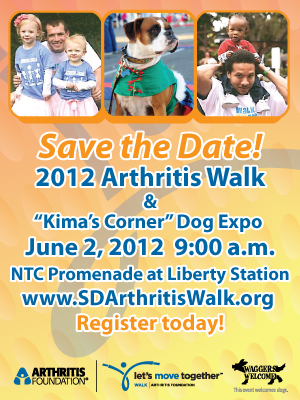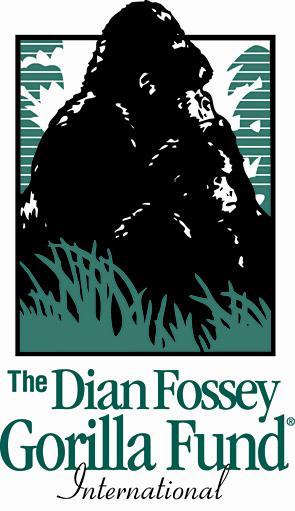 "The Dian Fossey Gorilla Fund International is dedicated to the conservation and protection of gorillas and their habitats in Africa. "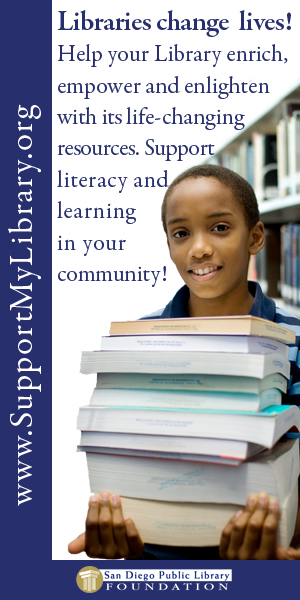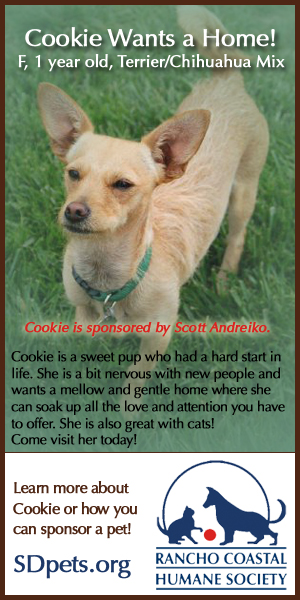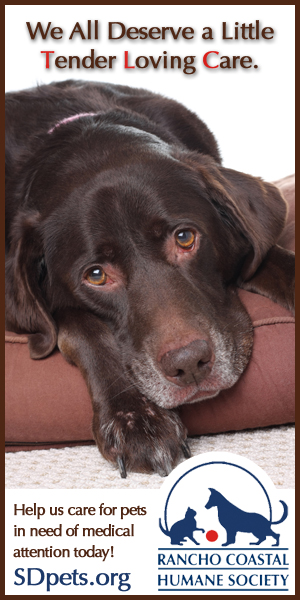 ________________________
Security Consultation
Services by Scott Johnston
SDPD Offcr. (Ret.)
619-384-7333
_______________________
WineSellar & Brasserie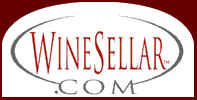 858-450-9557
featuring a New Menu!
_________________________
For Advertising, please
your inquiry.
Ask about how you can support your favorite organization!
_________________________
Where the locals dine
for Homemade Pastas, Raviolis, and Sauces
Cafe Milano
711 Pearl St, La Jolla
858- 454-3806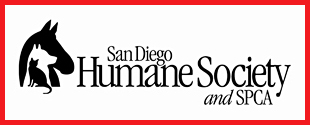 SpaSAN DIEGO HUMANE SOCIETY & SPCA
GAINES STREET CAMPUS
5500 GAINES STREET
SAN DIEGO, CA 92110
(619) 299-7012
www.sdhumane.org rky
with other dogs or cats.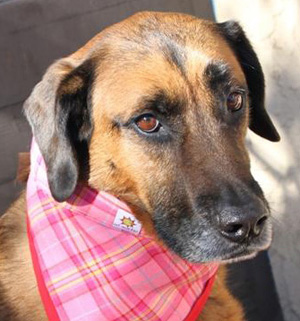 Breed: Shepherd Mix
Age: 6 years
Sex: Male
Colors: Tan/Black
Adoption Fee: $14
Identification number: 84709
Rocky's soulful eyes will melt your heart instantly! This sweet Shepherd mix knows how to relax and enjoy himself – whether snuggling by the side of a companion or a warm window. While the 6-year old pooch enjoys spending quality time with his people friends. If you would like to meet him please contact our Customer Service Department at (619) 299-7012.
ADOPTION HOURS
MON.-FRI.: 11 A.M. TO 6 P.M.
SAT. & SUN.: 11 A.M. TO 5 P.M.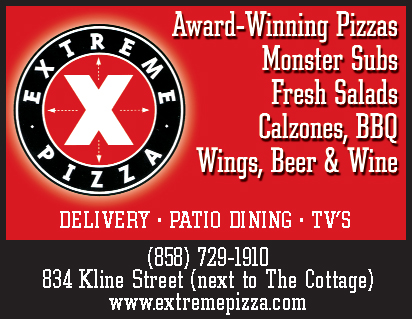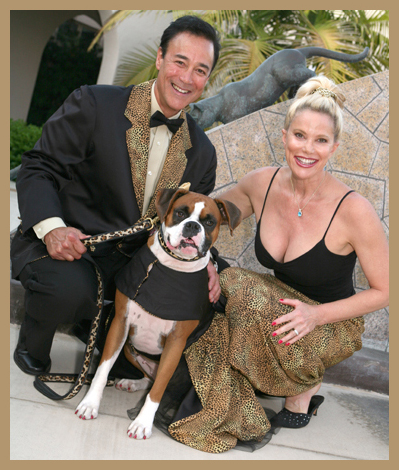 Scott Johnston, Margo Schwab and Kima serving up San Diego Social Coverage!
Ranch Santa Fe Community Center
Table Tops' Fundraiser
More Social Diary Event Coverage ....HOME
March 29th, 2012 was a day that was hard to 'top' literally as the Rancho Santa Fe Community Center held their annual 'Table Tops' fundraiser at the Inn at Rancho Santa Fe. Sponsoring guests displayed exquisite table top designs of extraordinary measures.
Lynda Kerr was among the winners with her Marie Antoinette themed 'Let Them Eat Cake' in all it's glorious detail. Laing Rikkers and Pamela Dirkes provided humor with their 'Real Housewives of Rancho Santa Fe'....replete with mannequin with nose splints, and Manolo Blahnik's round the table.
A day of fun that raised good monies for the Rancho Santa Fe Community Center.
Be advised strictly no downloading, publishing, broadcasting, printing, or copying of photos or content. Please email purchase requests of photos you are in.
Enjoy the Photos!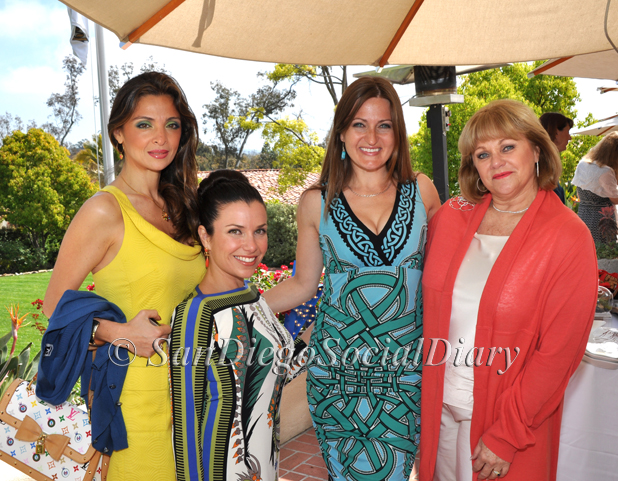 Dana Alkasmi with Maria Assaraf, Malgorzata Wieteszka-Slocumb and Jeanne Larson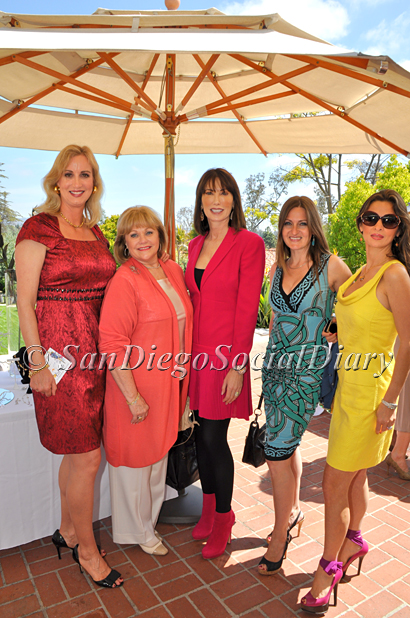 Sophia Alsadek, Jeanne Larson, Valerie Cooper, Malgorzata Wieteszka-Slocumb, and Dana Alkasmi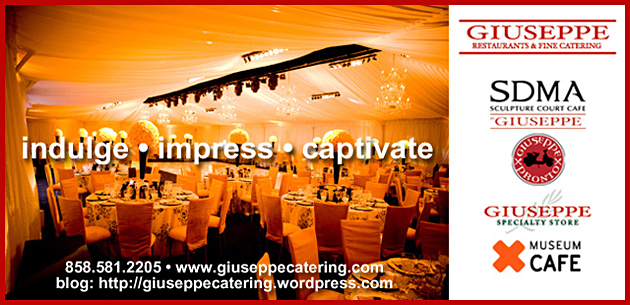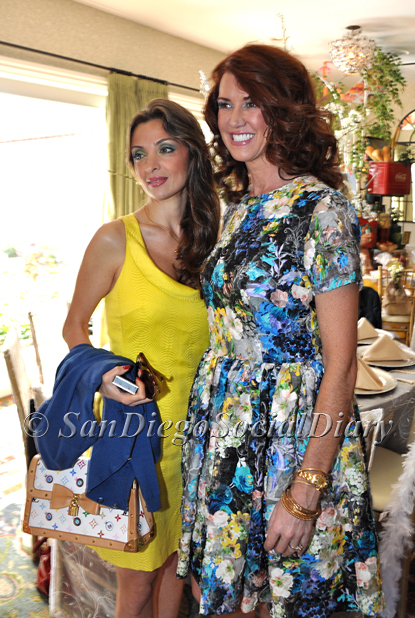 Dana Alkasmi with Evva Fenison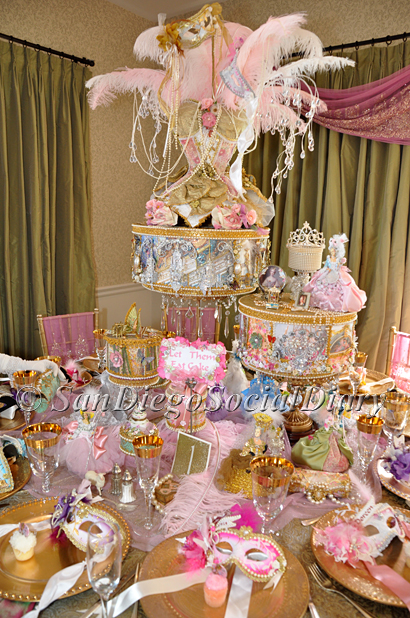 "Let Them Eat Cake" by Lynda Kerr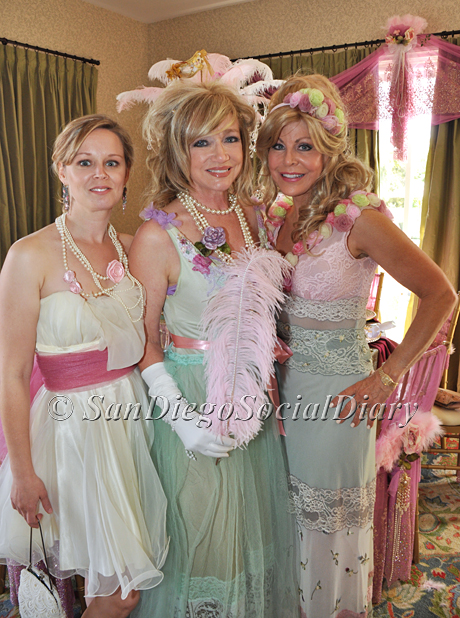 Vanessa Antaky with her Aunt Lynda Kerr and Doreen Roohanipur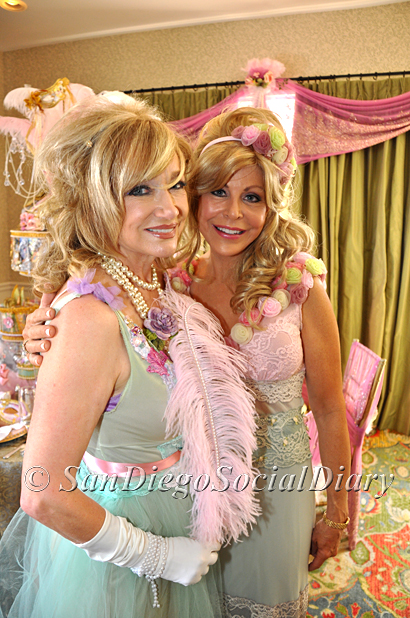 Lynda Kerr and Doreen Roohanipur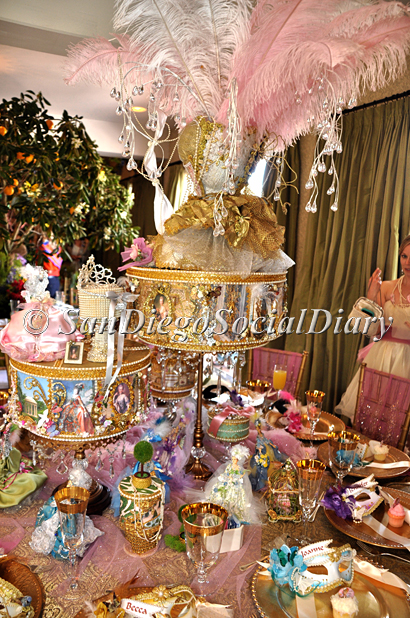 Une Table Formidable a la Lynda Kerr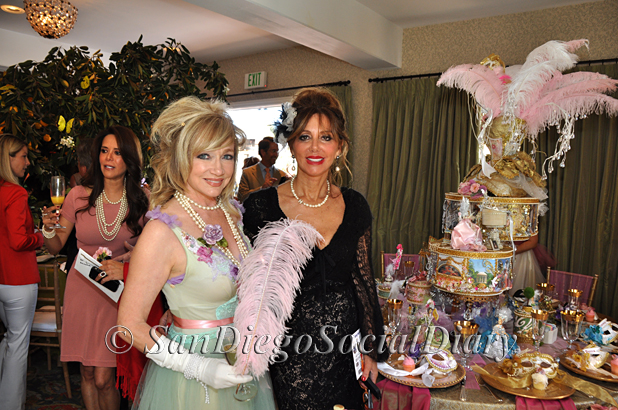 Lynda Kerr with Joanne Laverson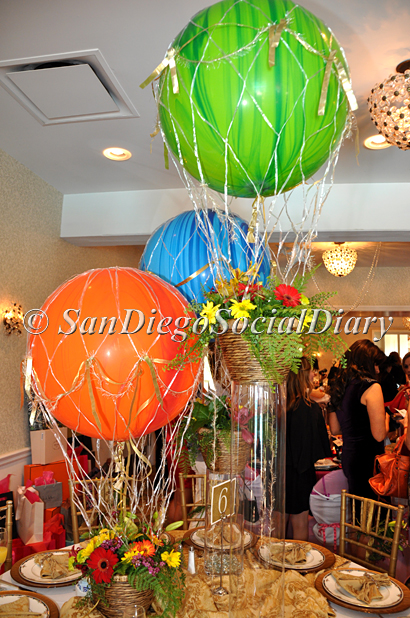 Above and Below, more terrific tables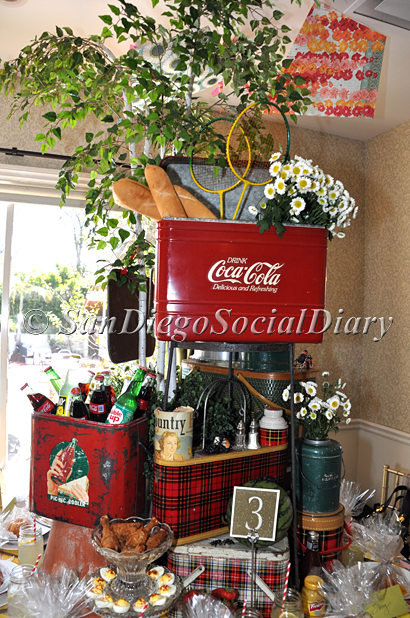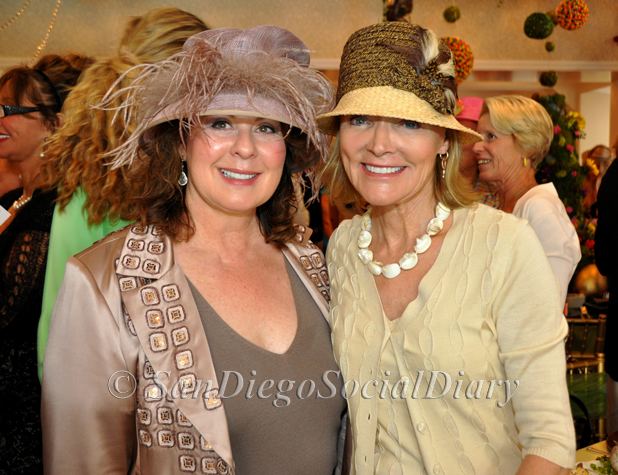 Linda Howard and Barbara Enberg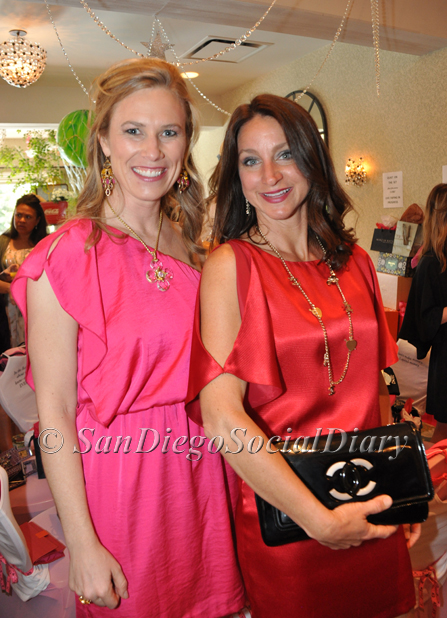 Laing Rikkers and Pamela Dirkes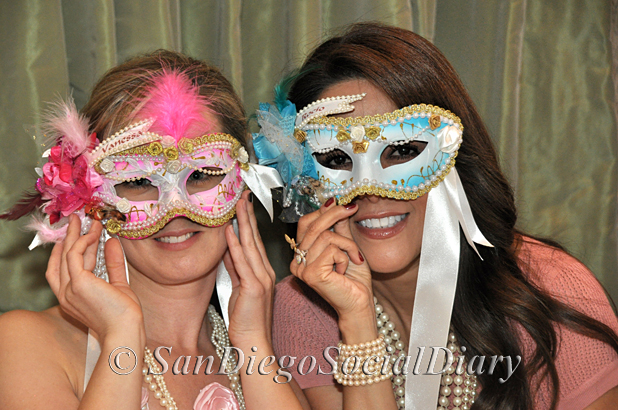 Vanessa Antaky and Rocio Flynn.... looking for Zorro!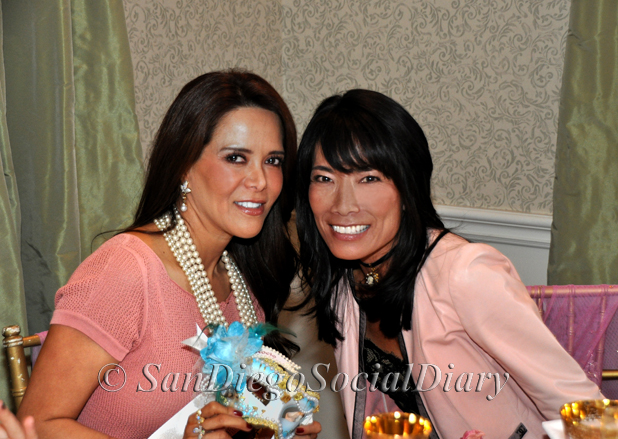 Rocio Fynn and Jennifer Greenfield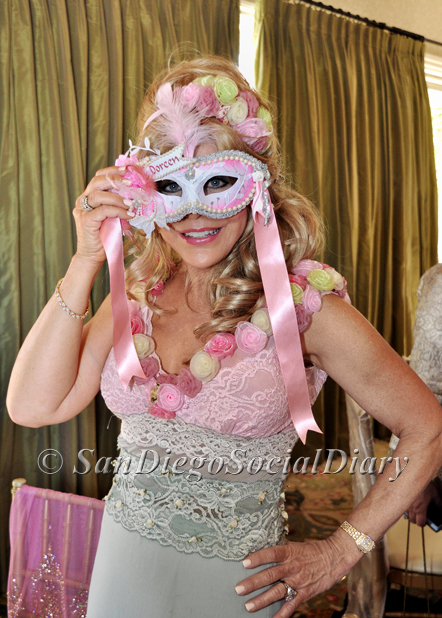 Doreen Roohanipur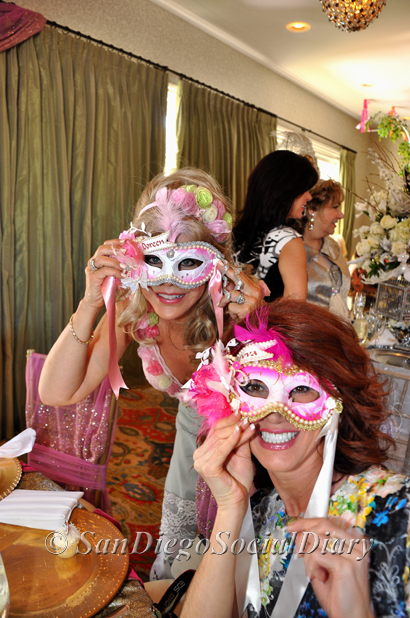 Doreen Roohanipur and Evva Fenison, mysterious beauties behind the masks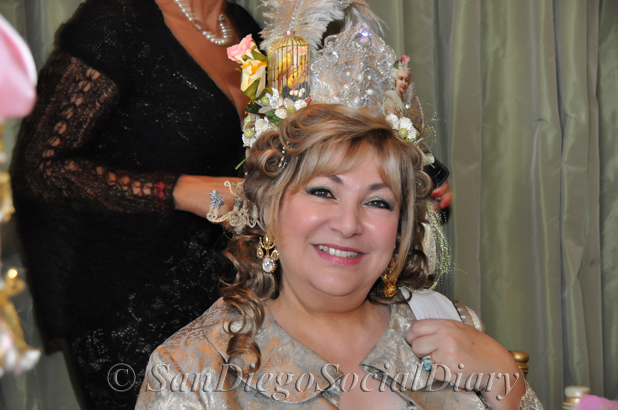 May Zawaideh... the one and only Queen of the Night!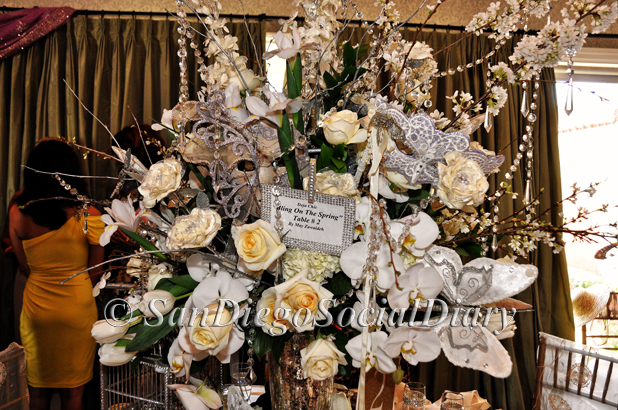 May Zawaideh's creation 'Bling On The Night!'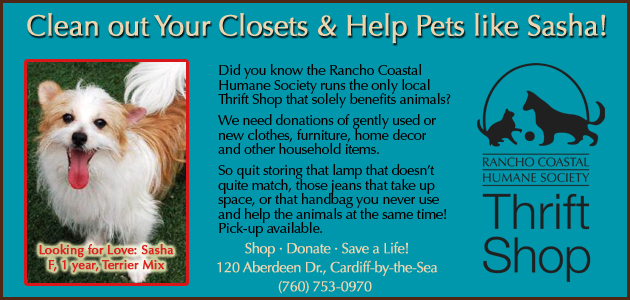 May Zawaideh and friends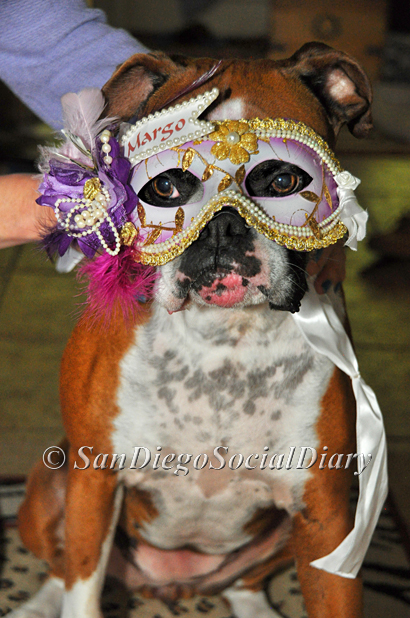 I'm over here Zorro...
XO Kima
Follow us on Twitter twitter.com/SocialDiaryMag
Follow us on Facebook facebook.com/#!/margo.schwab
More Social Diary Event Coverage ....HOME
reported and photographed by Margo Schwab
publishing support by Scott Johnston
Please join us for fun informative updates on Twitter and Facebook

The Town Gossip
Kima is putting together her team of supporters.... please inquire about the fun pre-event parties she will be hosting!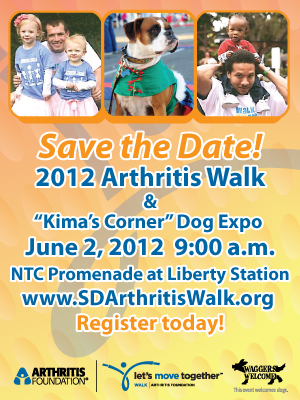 Email Commentary to be added
email SocialDiaryMagazine@Gmail.Com
* Margo Schwab, MBA, more formally known as Margaret E. Schwab, has produced, written, interviewed and photographed for various media organizations since 1989. Schwab attended Holton Arms School, La Jolla Country Day School and La Jolla High School. Schwab has a B.A. from Scripps College, spent a business internship with S.A.I.C., Science Applications International Corporation, and earned a Masters of Business degree, M.B.A., from the University of San Diego by way of Claremont Graduate School . Schwab additionally took college courses from Harvard University, and Syracuse University. Schwab volunteers for numerous charity organizations. She also continues to support animal organizations and the prevention of people and animal abuse. Schwab is the editor and co-owner of The Social Diary.
Margo Schwab and Scott Johnston of The Social Diary Magazine are pleased to announce a partnerships with the San Diego Humane Society and SD METRO Magazine. They have also partnered with Country Friends and the San Diego American Heart Association and the Arthritis Foundation.
Margo Schwab and Scott Johnston are both members of the La Jolla Beach & Tennis Club (Margo Schwab since 1974) and both are now members of the University Club and its worldwide ClubCorp Compass Society. Margo Schwab and Scott Johnston are Police Press credentialed by the Chief of Police, William Lansdowne.
San Diego's The Social Diary would like to say a special thank you to our advertisers.
Bowers Fine Jewelry
La Jolla Cosmetic Laser Clinic
Kleege Industries - Production Staging and more
Eclat Catering and Home Delivery by Chef Athanasia Ampelas
Margaret's The Couture Cleaners
Donovan's - America's Best Steak & Chop House, Prime Seafood Too!
PAWS - Helping People Helping Pets
Helen Woodward Animal Center sponsored by Taylor Miller
H. Moradi Estate and Fine Jewelry on Prospect Street
San Diego Food Bank
The Arthritis Foundation San Diego County
Nicole Miller at The Forum
San Diego Public Library Foundation
Rancho Coastal Humane Society
San Diego Humane Society
Hot Rock Jewelry
San Diego Museum of Art
Heinz Geitz Autohaus
Estate and Business Attorney John Smaha
San Diego Opera
Animal Fashion by Jordan
Juelerie by Pamela Pogue
The Museum of Contemporary Art San Diego
Giuseppe Restaurants and Fine Catering
The University Club Atop Symphony Towers and ClubCorp
WineSellar & Brasserie - featuring the Gary Parker Wine Club
Cafe Milano on Pearl Street La Jolla
The Marine Room
Ark Antiques
Extreme Pizza in La Jolla
The Animal Hospital of La Jolla
Eugene Ladopoulos of Mistra Estates Olive Oil
Warning ** photos, video and writing on this site are the
2012 copyright, all rights reserved, of The Social Diary LLC and its subsidiaries including San Diego Diario Sociales - Su Conexión Con la Sociedad, no reproduction of any part or parts is allowed without written permission by Social Diary Magazine