RITZ 2013... The Beat Goes On .... for Lemurs!
More Social Diary Event Coverage ....HOME
The San Diego Zoo celebrated its 30th RITZ (aka Rendez Vous In The Zoo) Gala June 15th, 2013 with nearly 900 guests including dignitaries from Botswana, Kenya, South Africa, and Tanzania.
Among the animal conscious there were Co-Chairs JJ Fetter and Margi Fetter Graham with Jane Fetter in absentia, Jeanne and Bill Larsen of The Collector Fine Jewelry, Cuisine advisor David Nelson, Vivianna and Charles Polinsky, Linda and Don Swortwood, Berit and Tom Durler, Sheila and Jeffrey Lipinsky, Sheila and Larry Combe of Bowers Fine Jewelry La Jolla, Pat and Bob Whalen.... and oh so many more.
There was fine fare to be enjoyed from a variety of restaurants for the reception as well as up close and personal animal 411 from Zoo Ambassador Joan Embery and Zoo officials.
Almost as entertaining was the animal inspired attire of guests. Debbie Turner looked fabulous in jungle-y green Jordan, Pamela Hartwell in animal print, Emma Zuckerman elegant in tribal / animal inspired fare by Matthew Williamson, Scottie Brown in her 'Tiger' by Jordan, Melissa Williams in cheetah print, Margo Schwab in her Jordan designed Kima dress, and Cathleen Haggerty whose backless Ranjana Khan gown inspired a 'rrrrrrr' from husband Colin Haggerty.
Late supper by the Sheraton was enjoyed by all... but the final touch to the evening was the Wayne Foster Orchestra that had the dance floor full. Once again the music was generously underwritten by Dianne and Jim Bashor.
Other big support that evening came from Honorary Chairs Audrey Geisel, and Dragon and Don Sherman. These 3 have provided a $1.5 million 3-for-1 challenge grant. More happy news came in that evening too. Ernest Rady will donate $10 million if the Zoo can raise $20 million in the next 25 months for the 2016 Africa exhibit! ...Let's do it for the animals!!
Be advised strictly no downloading, publishing, broadcasting, printing, or copying of photos or content. Please email purchase requests of photos you are in.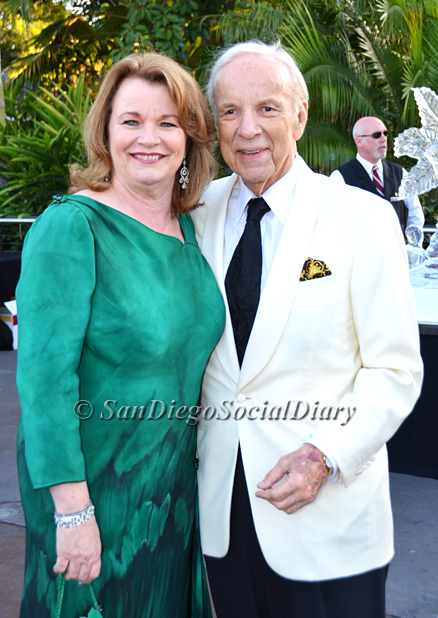 BFSDZ, Best Friends of San Diego Zoo, Debbie Turner pretty in a Jordan design, and Conrad Prebys!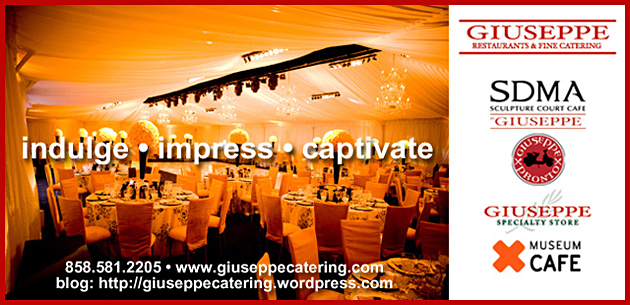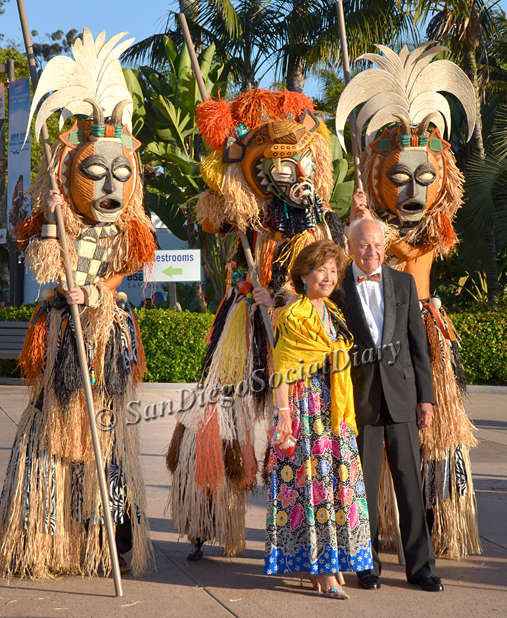 Sook and Ron Hansen with their 'new friends' ** Scottie Brown in a nostalgic Jordan original that she wore when she chaired the RITZ in 1999 with the theme ZOOt Suits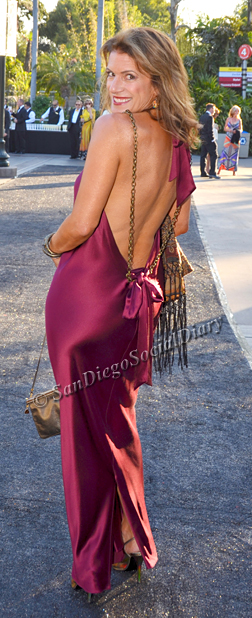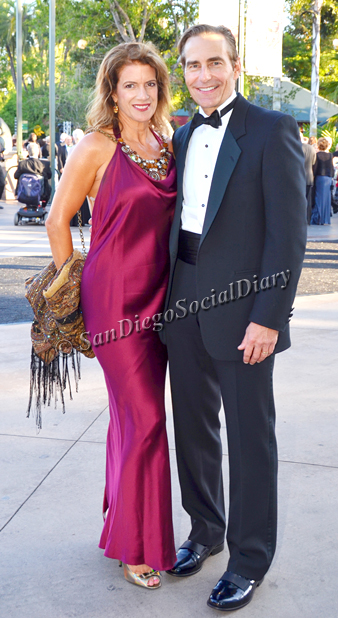 Cathleen Haggerty looking fabulous in Ranjana Khan with her husband Colin Haggerty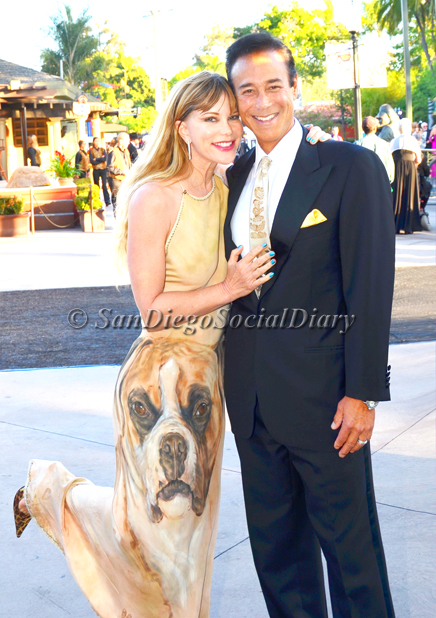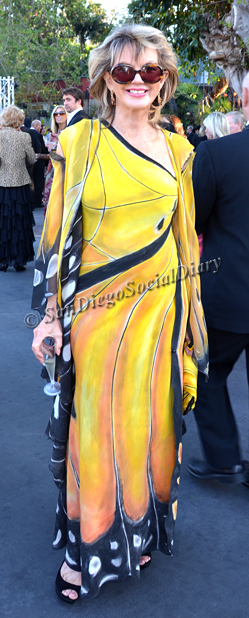 Love at the Zoo... Margo Schwab and Scott in Jordan ** the designer Jordan in Jordan!!

Pamela Hartwell ** The Scene....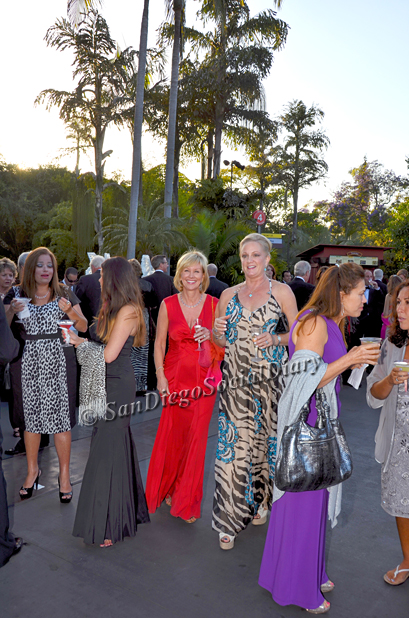 Kristi Pieper vibrant in pink ** Lisa Casey and Lise Wilson making a pretty entrance!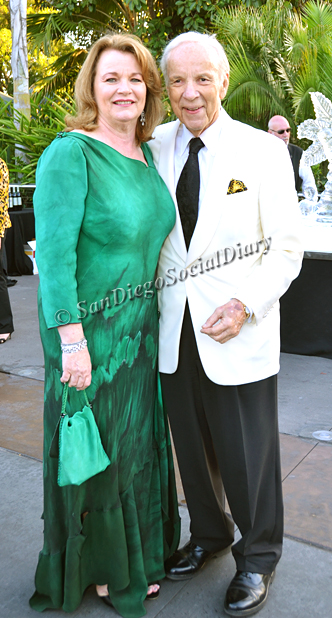 Kristi Pieper and JJ Fetter, one of the 3 Co-Chairs ** Debbie Turner and Conrad Prebys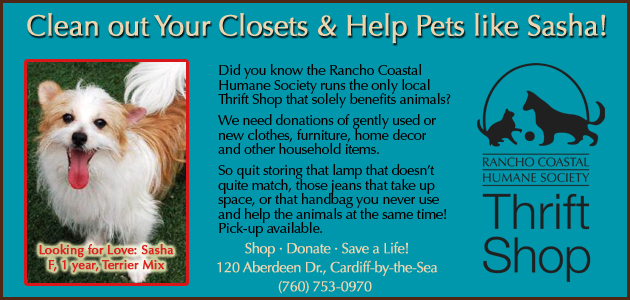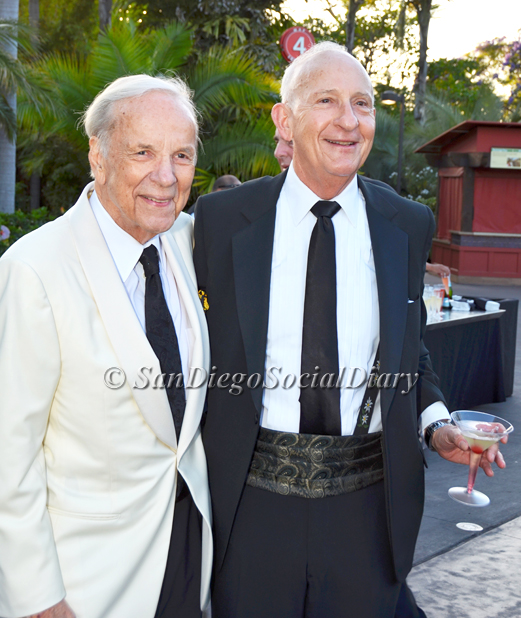 Conrad Prebys and Ernest Rady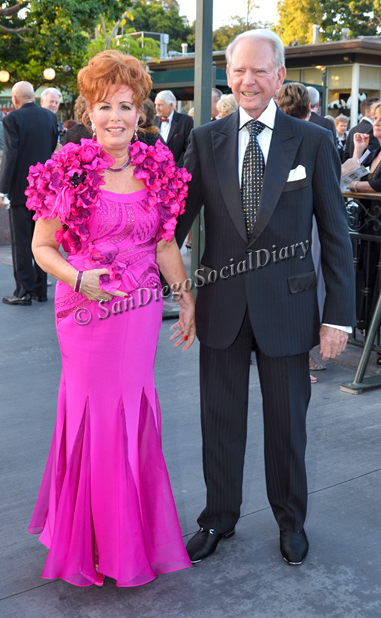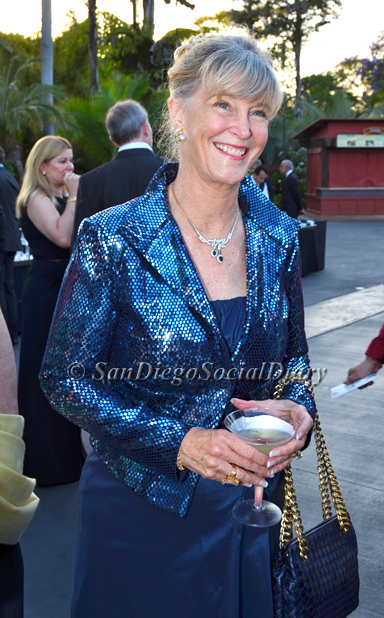 Dianne Bashor in Fe Zandi and her husband Jim Bashor ** Diane Bell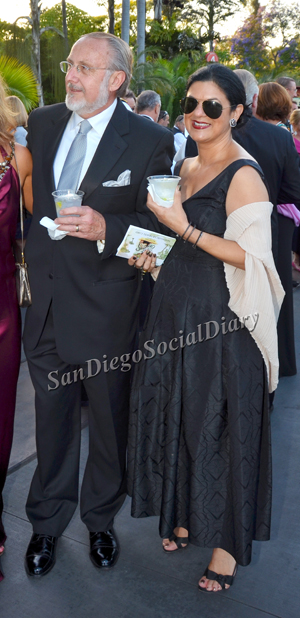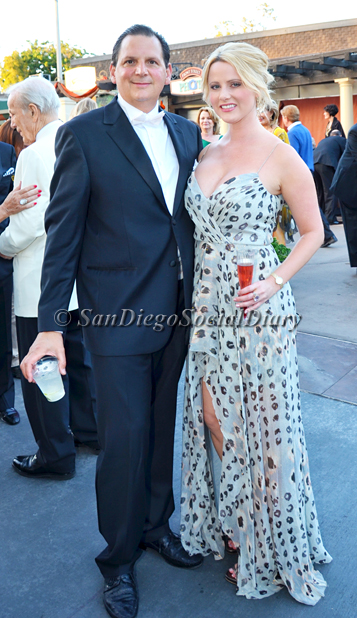 Larry and Sheila Combe of Bowers Fine Jewelry ** Bob Stefanko and Melissa Williams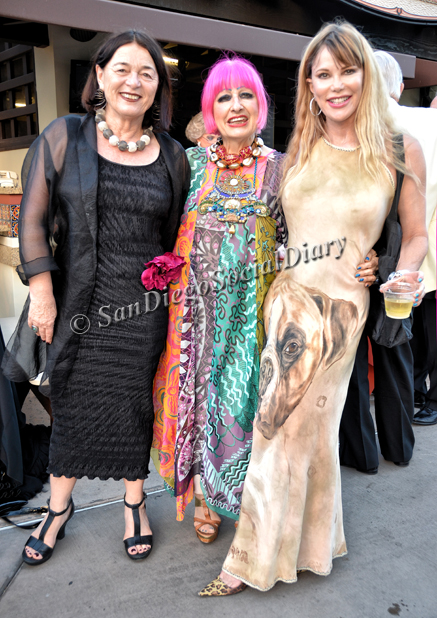 The Girlz, Erika Torri and Zandra Rhodes in Zandra with Margo Schwab with Kima!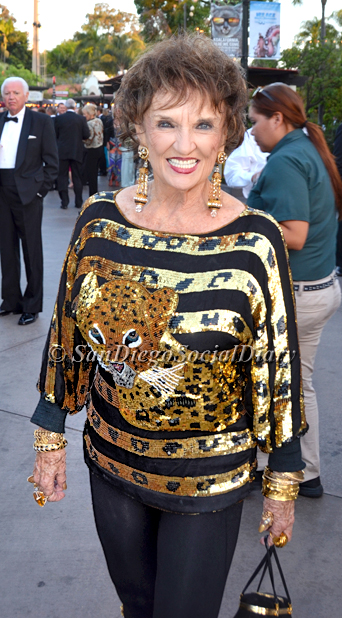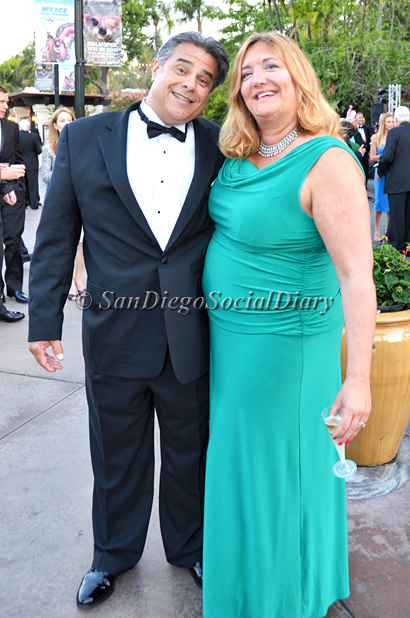 Rosemary Pierce ** Sheraton's Best!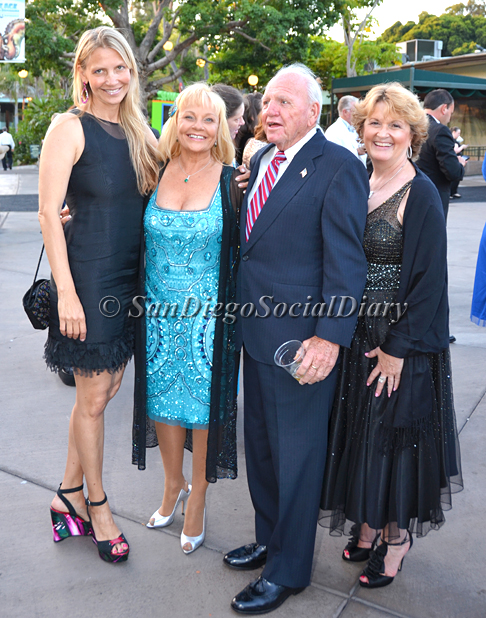 Tamara Kinsella and friends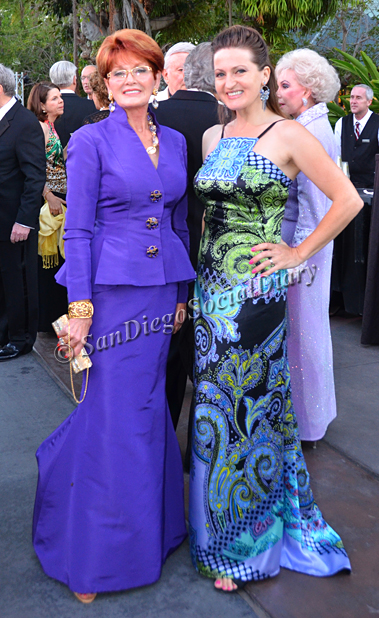 Jo Ann Kilty in Oscar de la Renta and Malgorzata in Malgorzata Couture ** Scott Johnston chatting with Emma Zuckerman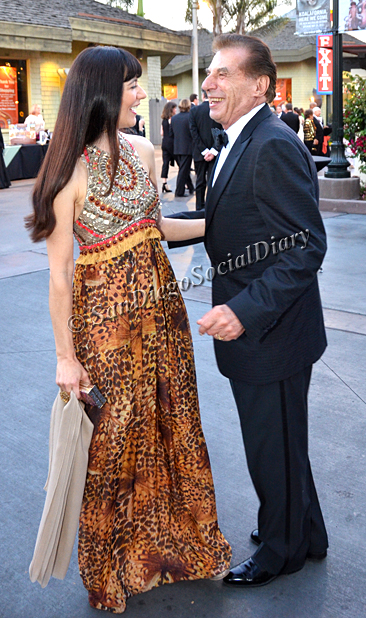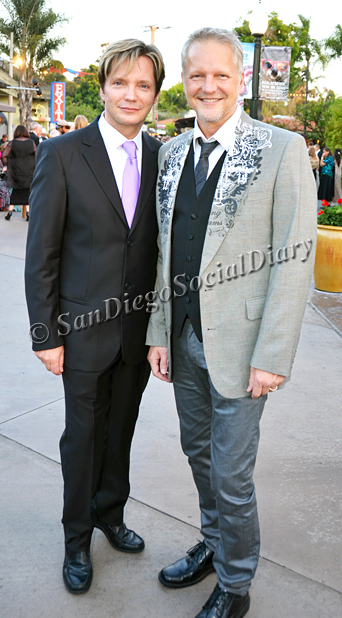 Emma and Leo Zuckerman ** Jeremy Mariage and Bob Eix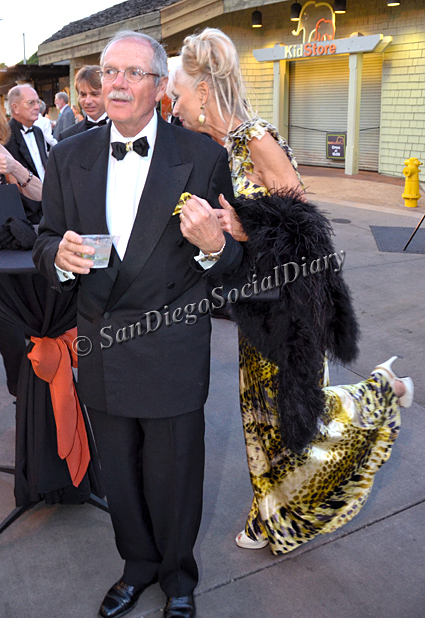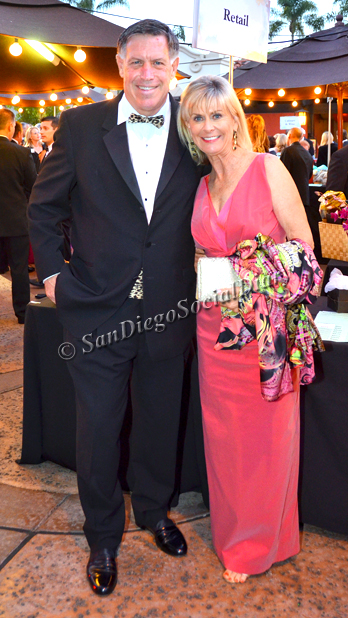 Ed and cute Connie Basterache ** Craig and Chris Andrews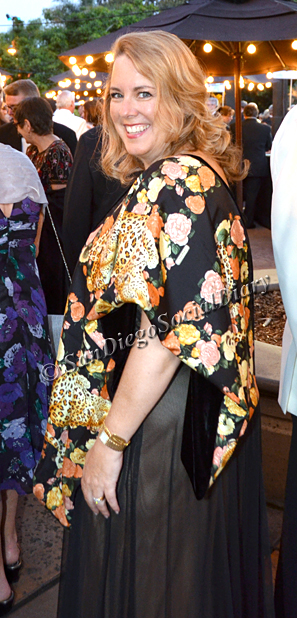 John and Sara Hawkins ** Teresa Hixson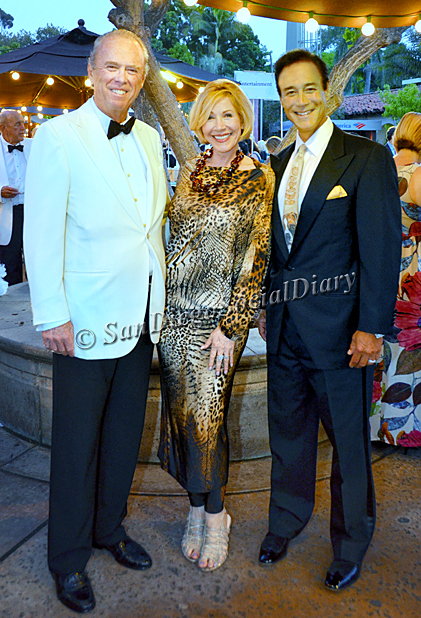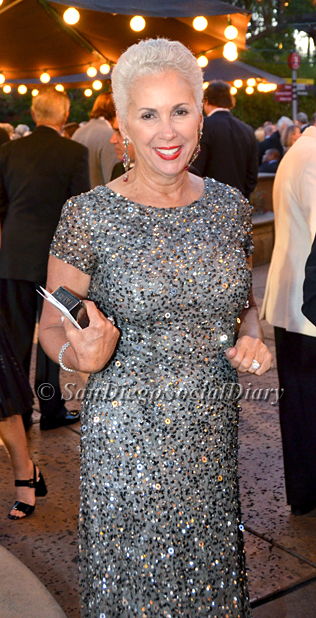 Don and Linda Swortwood with Scott Johnston ** Mary Drake
Kelly Dorvillier and her mother
Marina and Rafael Pastor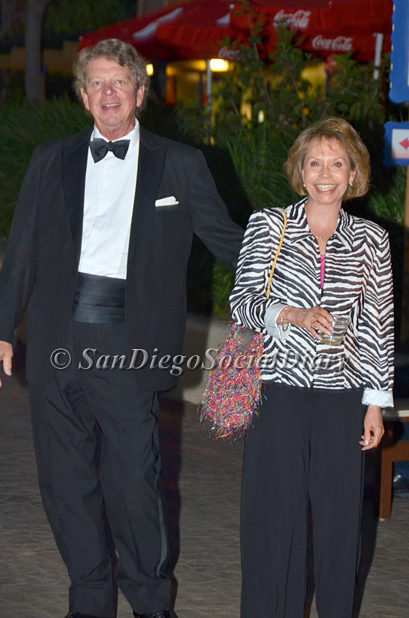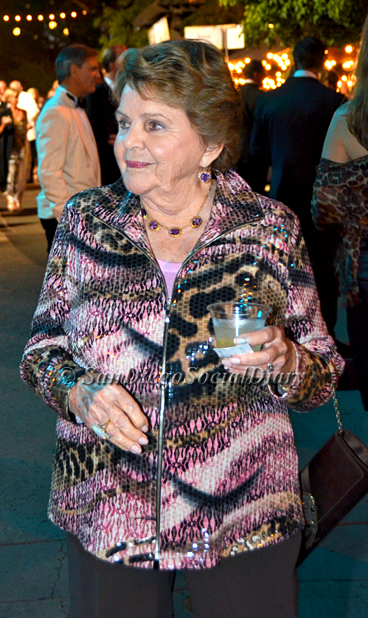 Leighton Tegland and Place Tegland ** Anne Evans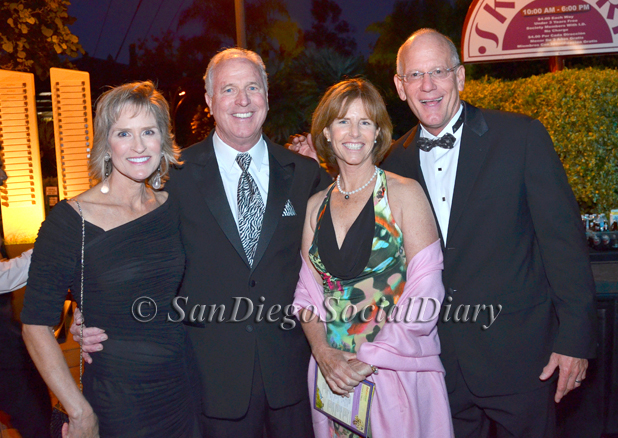 Torey and Rick Gulley with Annie and Ned Chambers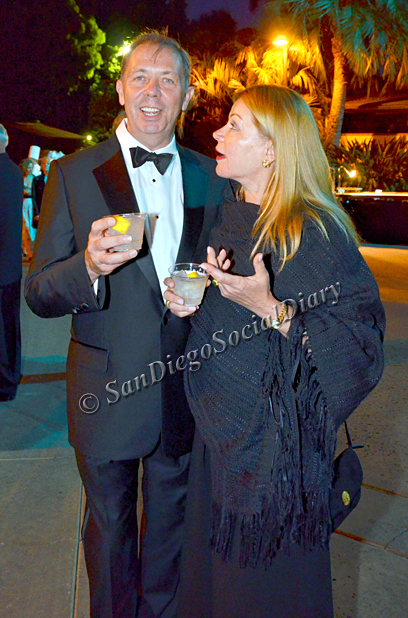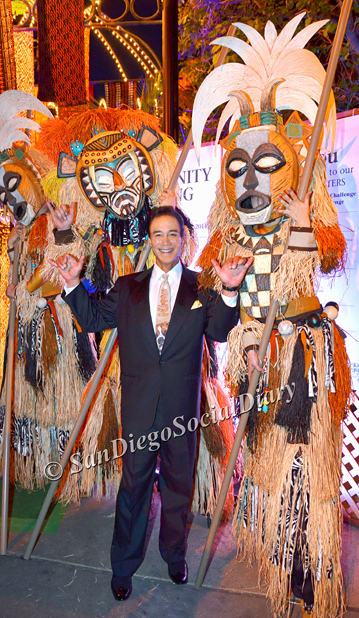 Robert Laidlaw with Elisabeth Bergan ** Scott Johnston with friends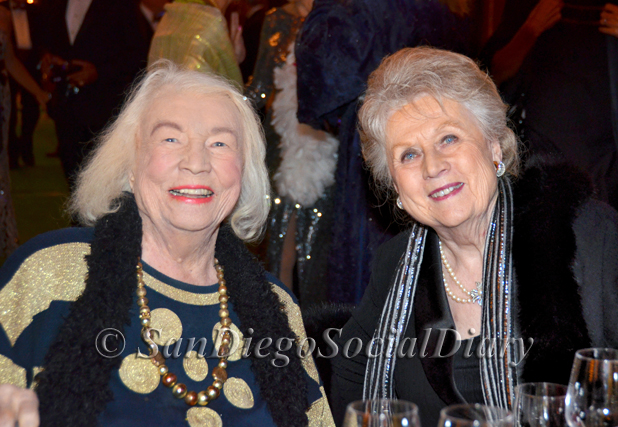 Peggy Matthews with Fern Murphy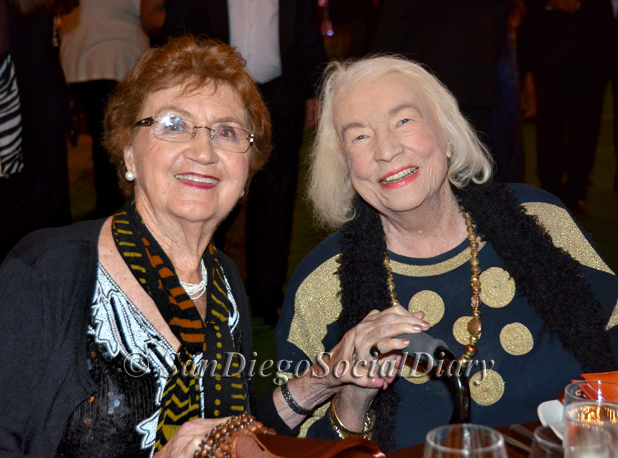 Peggy Matthews the best host with her good friend Ann Drinkwalter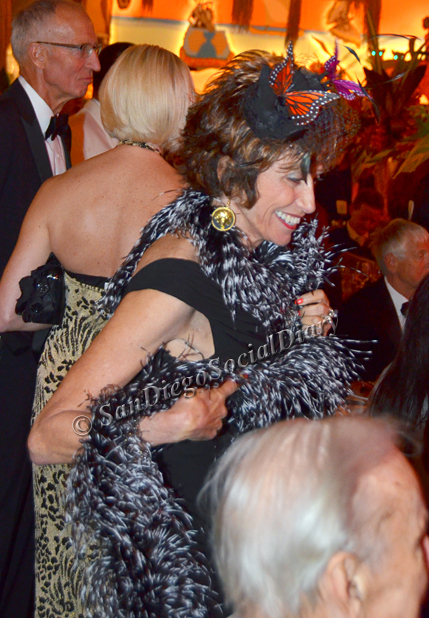 Joyce Gattas greeting friends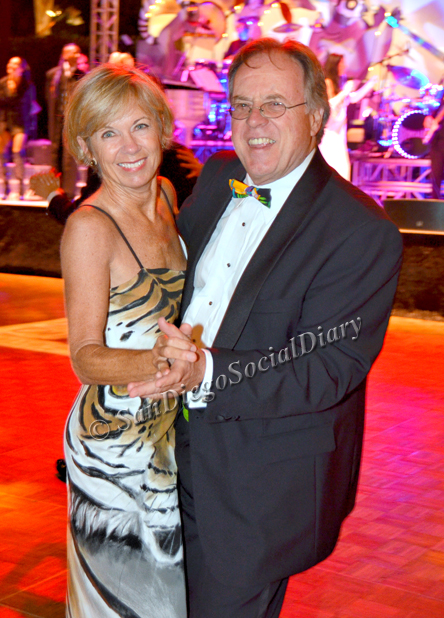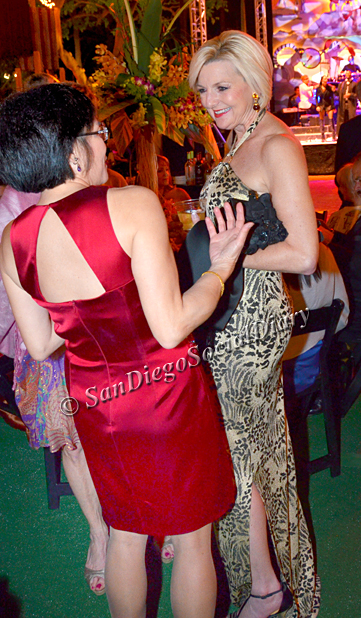 Scottie and Stephen Brown ** Joye Blount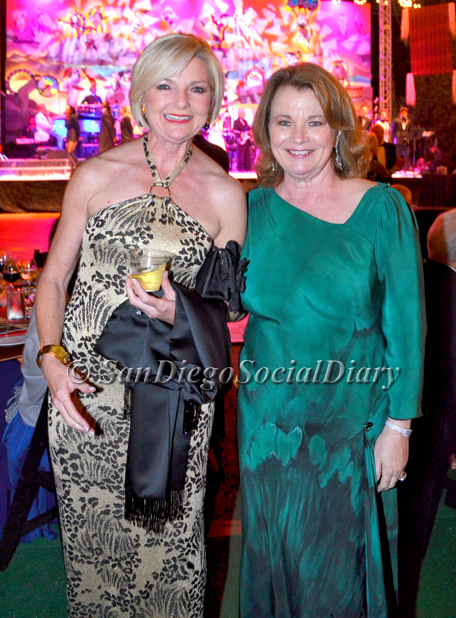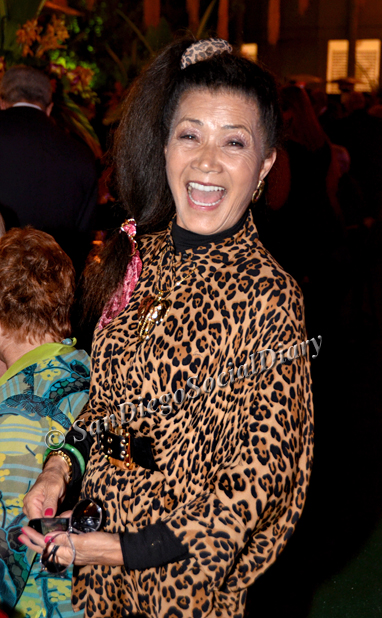 Joye Blount and Debbie Turner ** Claire Reiss having a ball!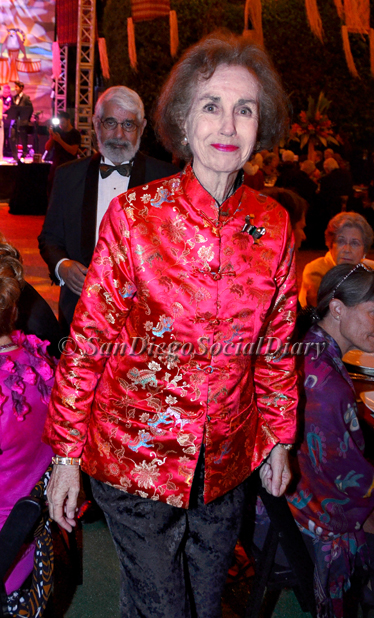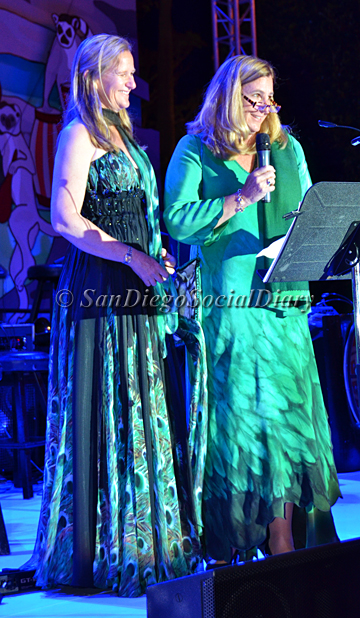 Darlene Davies ** Co- Chairs JJ Fetter and Margi Fetter Graham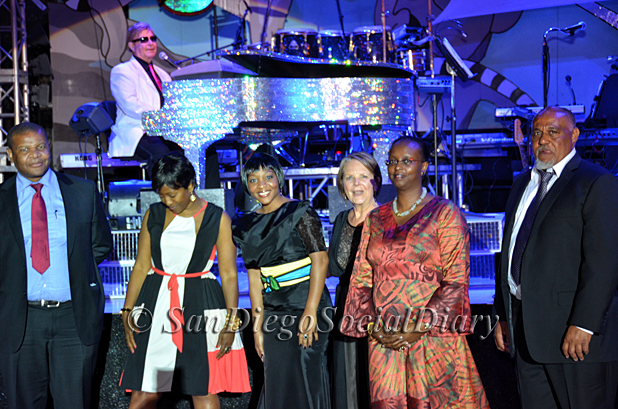 Special Guests including Botswana's Honorary Consul Dianne Neiman, Kenya's Ambassador Elkanah Odembo, South Africa's Consul-General Cyril S. Ndaba, and Tanzania's Ambassdor Lily Munanka .... eee Mzuri Sana!!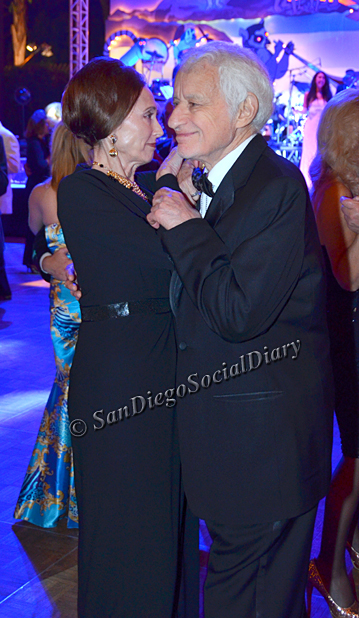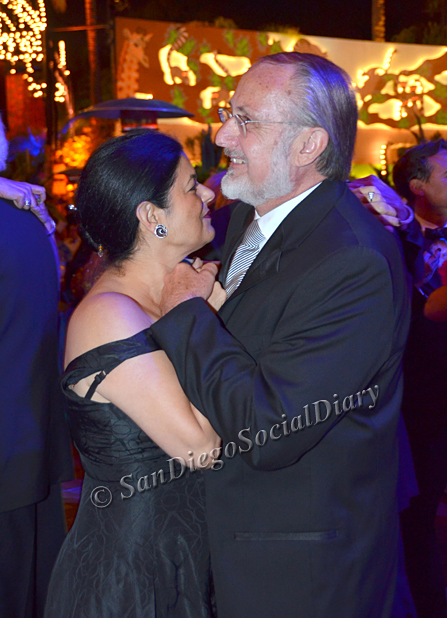 Vivianna and Charles Polinski ** Sheila and Larry Combe of Bowers Fine Jewelry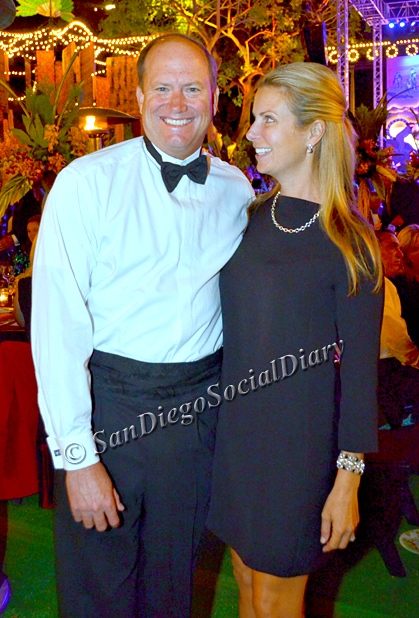 Craig and Rebecca Irving
Above and below, Scott Johnston giving a thank you surprise kiss to Peggy Matthews and the laugh afterwards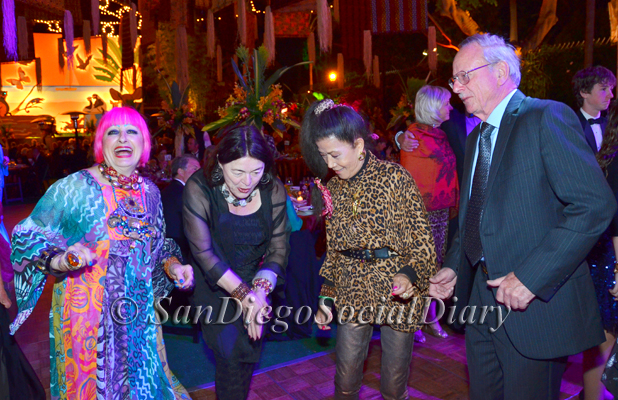 Zandra Rhodes with Erika and Fred Torri and Claire Reiss dancing it up!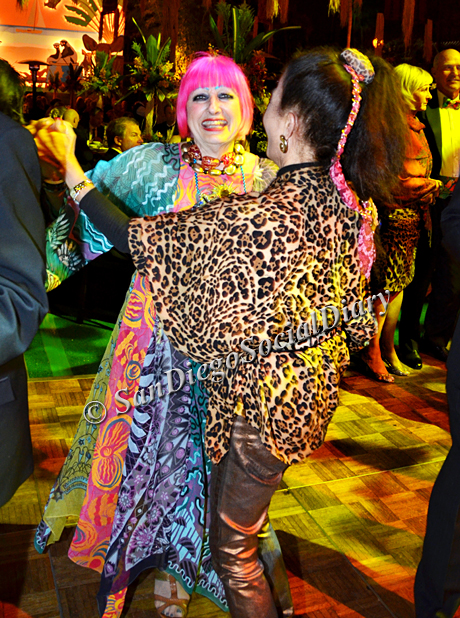 Zandra Rhodes dancing with Claire Reiss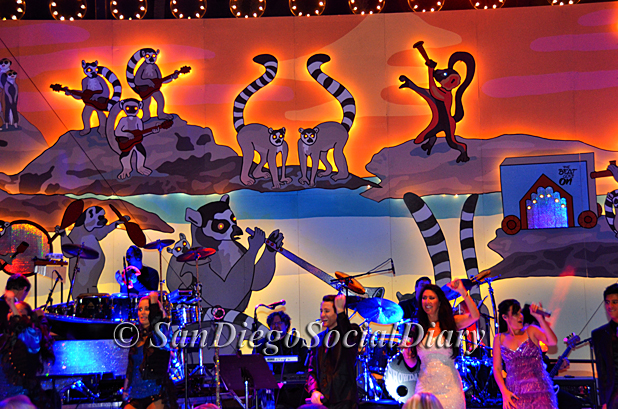 The Wayne Foster Orchestra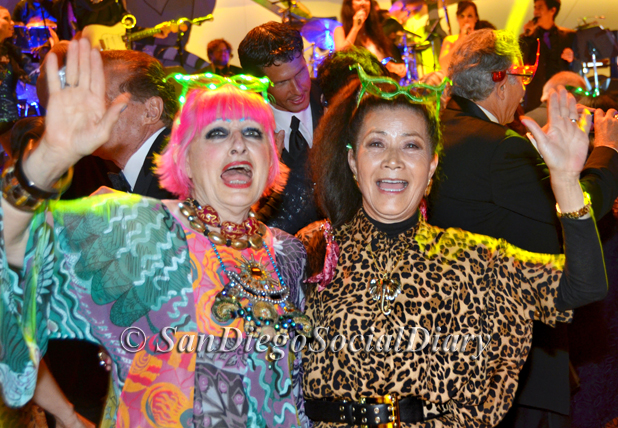 Oh those girls...they are fun, starring Zandra Rhodes and Claire Reiss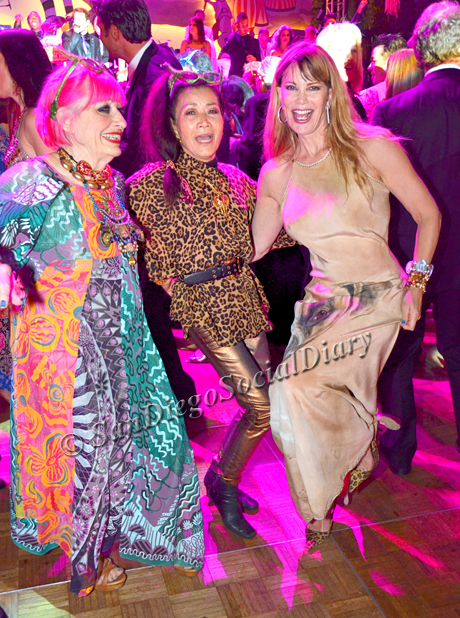 Fun at the Zoo - Zandra Rhodes, Claire Reiss, and Margo Schwab (with Kima dress)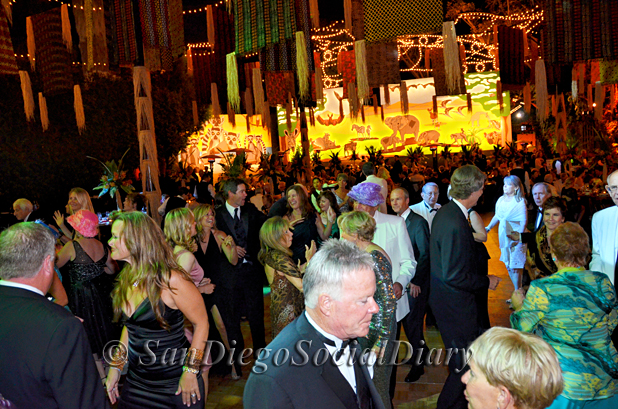 The Party danced on!!
The Town Gossip
Handsome Peers for a Great Cause....
Follow us on Twitter twitter.com/SocialDiaryMag
Follow us on Facebook facebook.com/#!/margo.schwab
More Social Diary Event Coverage ....HOME
reported and photographed by Margo Schwab
publishing support and photoshopping by Scott Johnston
Please join us for fun informative updates on Twitter and Facebook

Email Commentary to be added
email SDSocialDiary@gmail.com
* Margo Schwab, MBA, more formally known as Margaret E. Schwab, has produced, written, interviewed and photographed for various media organizations since 1989. Schwab attended Holton Arms School, La Jolla Country Day School and La Jolla High School. Schwab has a B.A. from Scripps College, spent a business internship with S.A.I.C., Science Applications International Corporation, and earned a Masters of Business degree, M.B.A., from the University of San Diego by way of Claremont Graduate School . Schwab additionally took college courses from Harvard University, and Syracuse University. Schwab volunteers for numerous charity organizations. She also continues to support animal organizations and the prevention of people and animal abuse. Schwab is the editor and co-owner of The Social Diary.
Margo Schwab and Scott Johnston of The Social Diary Magazine are pleased to announce a partnerships with the San Diego Humane Society and SD METRO Magazine. They have also partnered with Country Friends and the San Diego American Heart Association and the Arthritis Foundation.
Margo Schwab and Scott Johnston are both members of the La Jolla Beach & Tennis Club (Margo Schwab since 1974) and both are now members of the University Club and its worldwide ClubCorp Compass Society. Margo Schwab and Scott Johnston are Police Press credentialed by the Chief of Police, William Lansdowne.
San Diego's The Social Diary would like to say a special thank you to our advertisers.
KCM Group - Construction Management and Consulting Services
San Diego Symphony
Bowers Fine Jewelry
ARTS - A Reason to Survive
Helen Woodward Animal Center sponsored by Taylor Miller
Rancho Coastal Humane Society
San Diego Humane Society
Smaha Law - Estate and Business Attorney John Smaha
Animal Fashion by Jordan
Juelerie by Pamela Pogue
The Museum of Contemporary Art San Diego
Giuseppe Restaurants and Fine Catering
The University Club Atop Symphony Towers and ClubCorp
Cafe Milano on Pearl Street La Jolla
The Marine Room
The Animal Hospital of La Jolla
Eugene Ladopoulos of Mistra Estates Olive Oil
Warning ** photos, video and writing on this site are the
2013 copyright, all rights reserved, of The Social Diary LLC and its subsidiaries including San Diego Diario Sociales - Su Conexión Con la Sociedad, no reproduction of any part or parts is allowed without written permission by Social Diary Magazine