PEERS 2013
followed by The Town Scoop - Denny Sanford donates $100 ...Million!.... Pre-Nups and .... Something amazing for free!
More Social Diary Event Coverage ....HOME
Hosts: Lisa and Steve Altman at their spectacular cliffside home in La Jolla on September 28th, 2013.
The Cause: The 5th Annual PEERS Network Black Tie Gala to raise big $$, in this case $335,000 for the Challenged Athletes Foundation.
Bottom Line: "The Challenged Athletes Foundation is dedicated to recognizing athletic greatness inherent in all people with physical challenges and supports their athletic endeavors by providing unparalleled sports opportunities that lead to success in sports — and in life."
Highlights: Mixing and mingling with all star athletes like Rudy Garcia Tolson, Scout Bassett, John Carney, Tony Hawk, and some superb part time athletes, like the event Co-Chair Giuseppe Ciuffa who trained hard, raised funds for the cause, catered most of the event... and smiled all of the way through it!
........................................
More Highlights: Watching one of the best organized events unfold.... and unparralled support and enthusiasm.
Quote of the Quotes from Shelley Zimmerman, Assistant Chief of Police, SDPD: "I am honored to have this opportunity to bring awareness and help raise the needed funds to assist our challenged athletes get off the sidelines and back in the game."
As far as Zimmerman's 620 mile fundraising bicycle ride from San Francisco to San Diego; "My challenge pales in comparison to the challenges these athletes have overcome.
Be advised strictly no downloading, publishing, broadcasting, printing, or copying of photos or content. Please email purchase requests of photos you are in.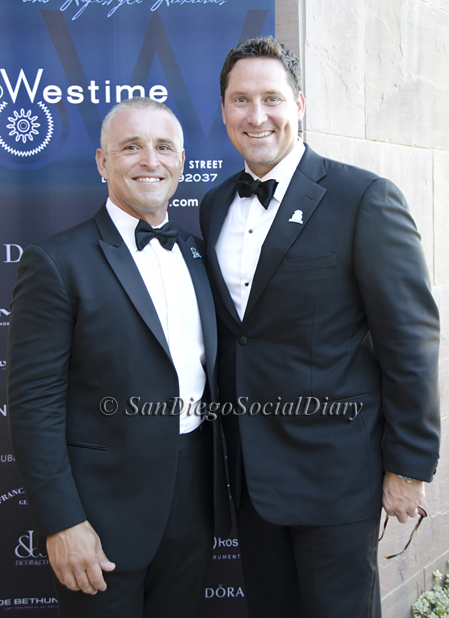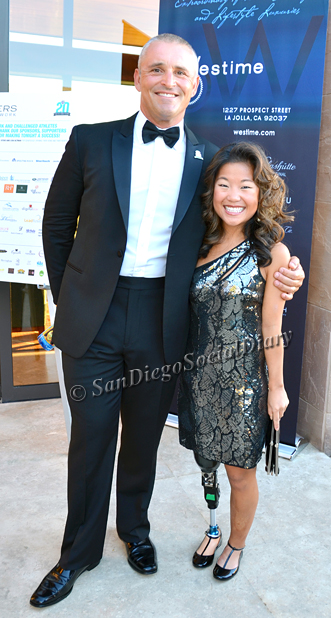 Cheers for PEERS Giuseppe Ciuffa and Brian Nugent ** Giuseppe Ciuffa with Scout Bassett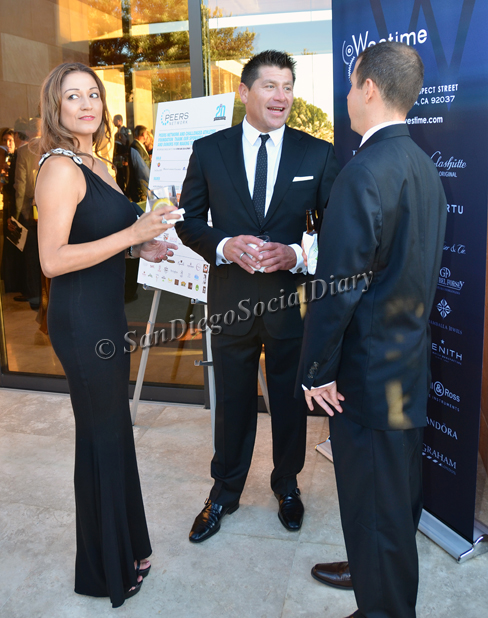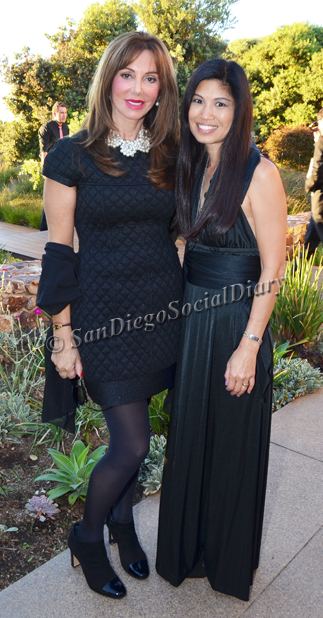 Jeannete Lizarraga with Carlos Guttierez and Billy Lister ** Joanne Laverson of 'The Doctor's Wife' skincare, with Lori Walton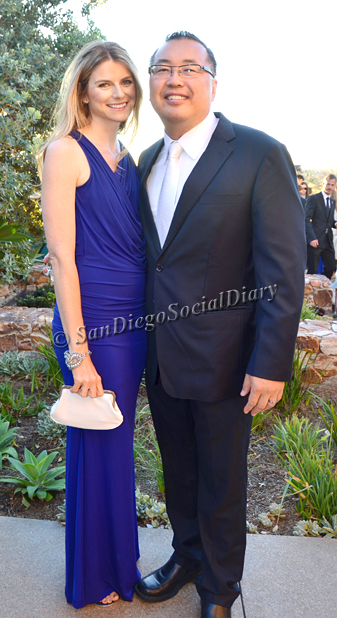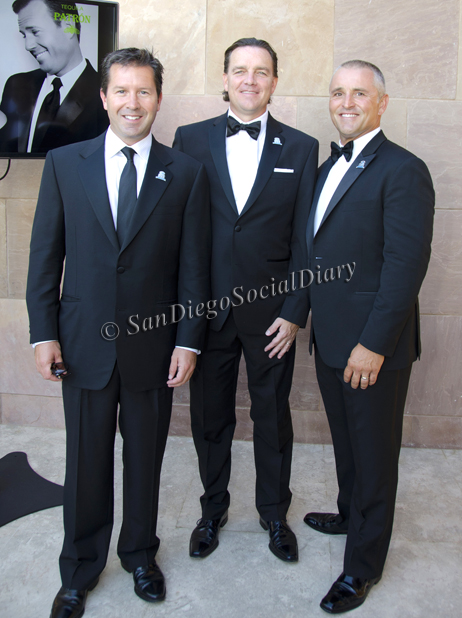 Dr. David Chao and his wife Kim ** Trevor Callan with PEERS friend and Giuseppe Ciuffa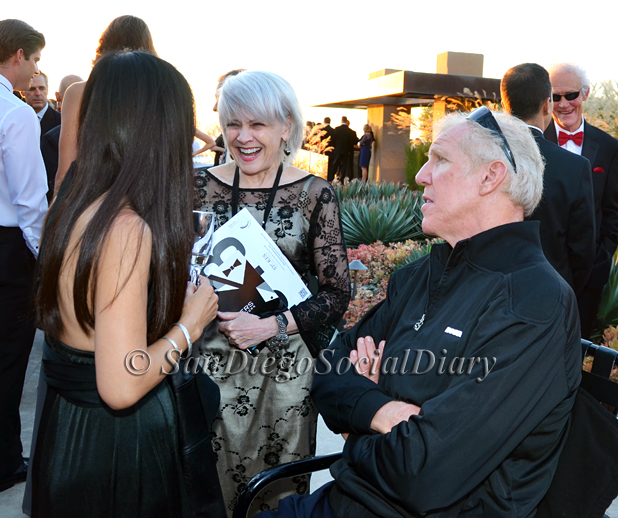 Lori and Bill Walton getting a laugh out of Renee Roth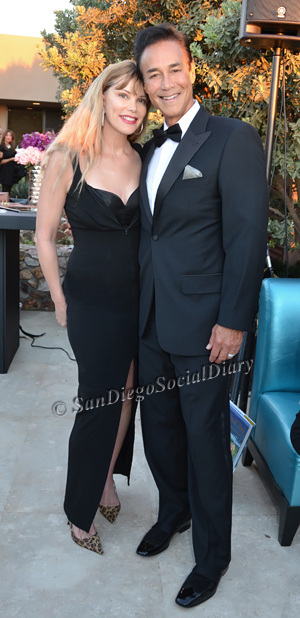 Margo Schwab in vintage Richard Tyler and Scott Johnston in Zegna from Mister B's ** Tammy and Cameron Rooke congratulating Honoree David Smotrich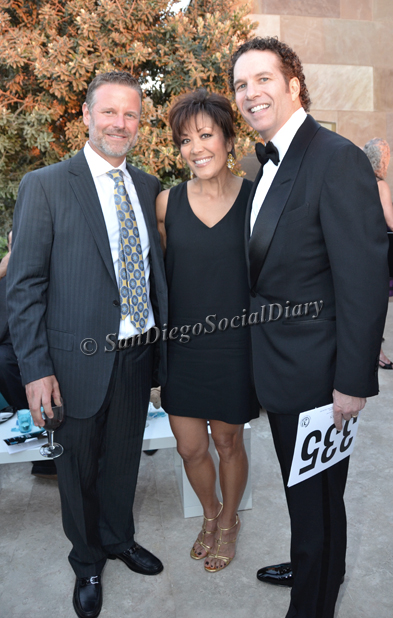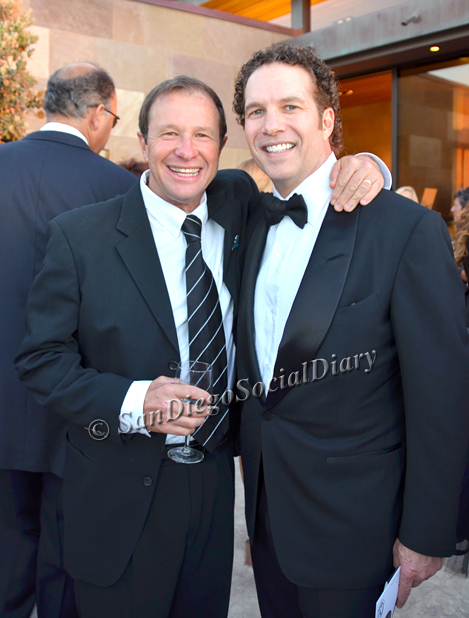 Cameron and Tammy Rooke with Honoree David Smotrich ** CAF Founder Jeffrey Essakow with Event Honoree David Smotrich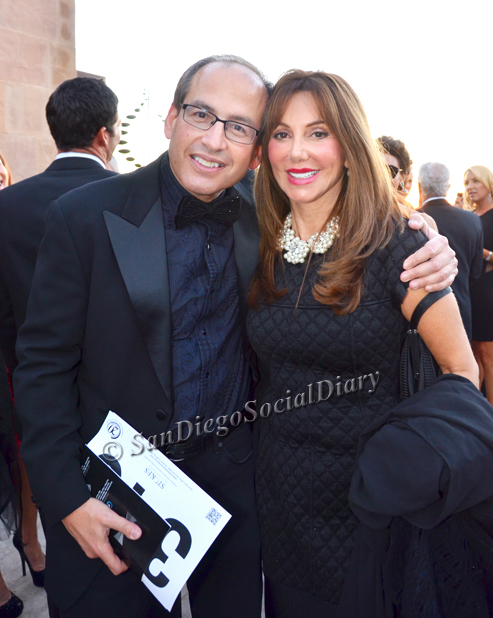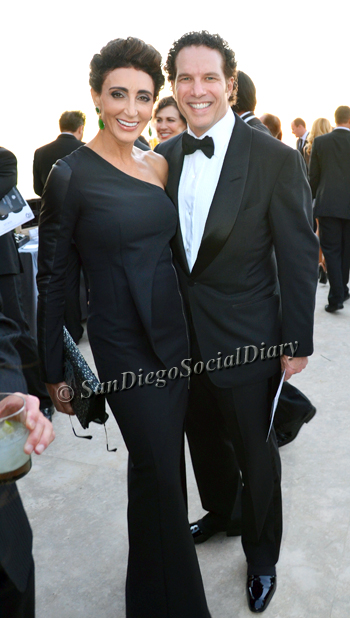 Feel Beautiful's Dr. Steve Laverson and his 'Is Beautiful' wife Joanne Laverson ** Miriam and David Smotrich of sponsoring La Jolla IVF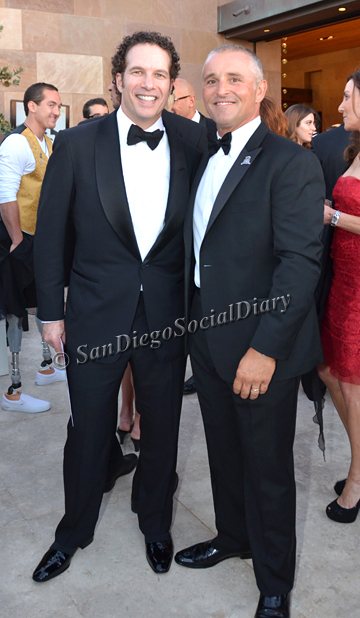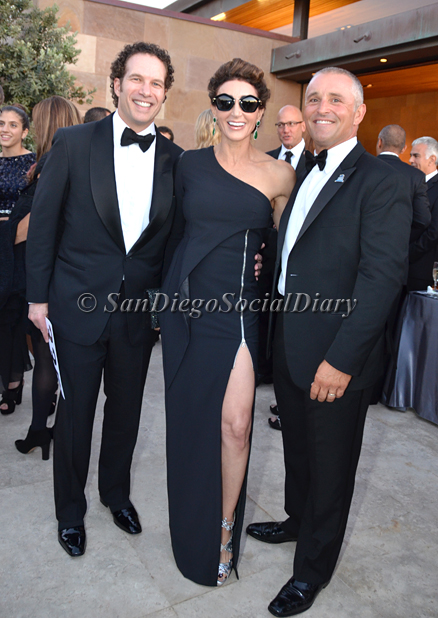 Honoree David Smotrich and Event Co-Chair Giuseppe Ciuffa ** David and Miriam Smotrich with their favorite caterer, friend, Giuseppe Ciuffa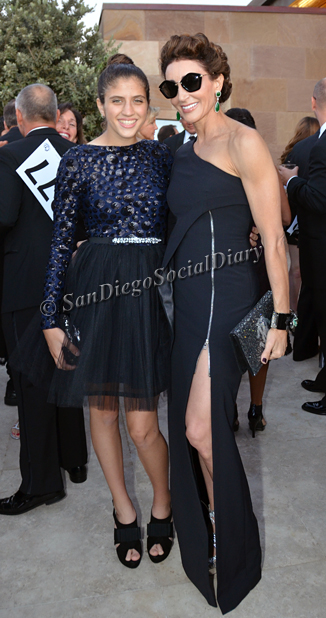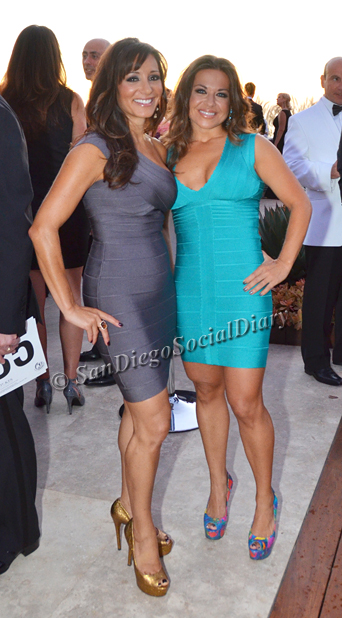 Longest legs at the party aside from Bill Walton's, Gabrielle Smotrich with her mother Miriam Smotrich **
The Herve Leger girls, and looking fit, Salem Ciuffa wiht Armone Sullivan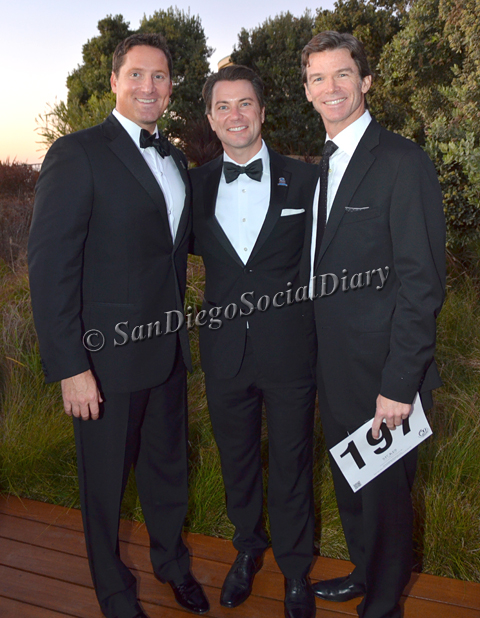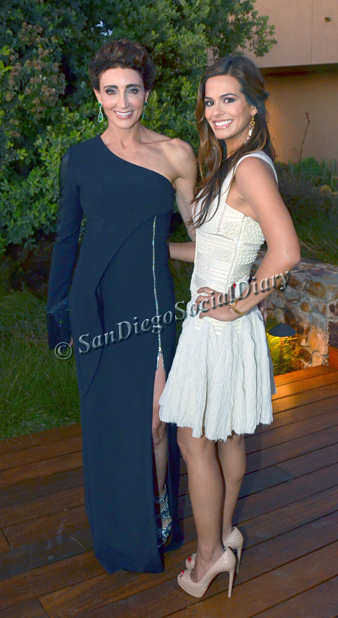 Brian Nugent with Bill Malloy and Kirk Haney ** Miriam Smotrich in Yigal Azrouel with Nahieli Caldwell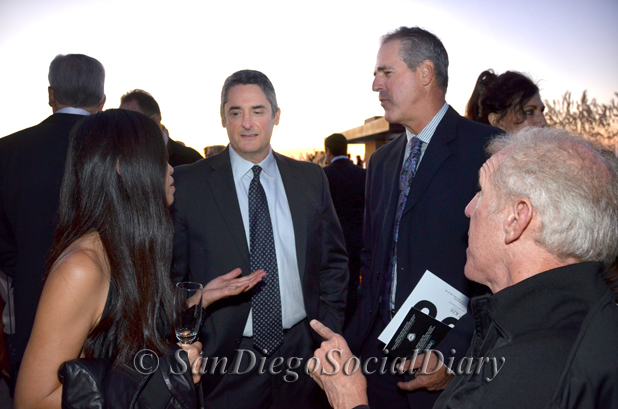 Lori Walton with Steve Altman, former Charger's kicker Rolf Benirschke, Mr. Basketball, Bill Walton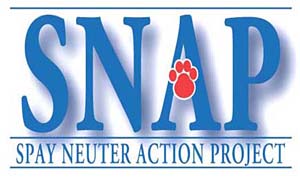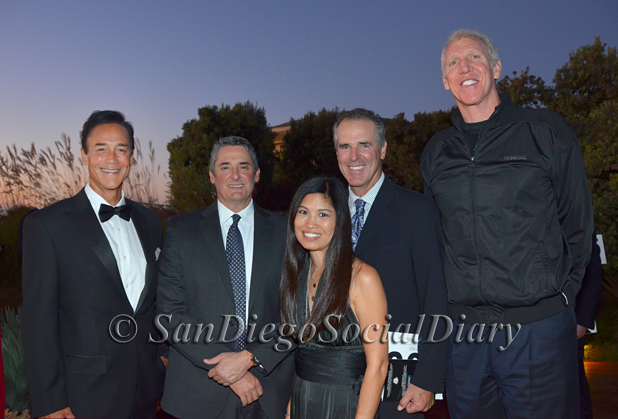 Scott Johnston with Steve Altman, Lori Walton of SNAP, Rolf Benirschke, and Bill Walton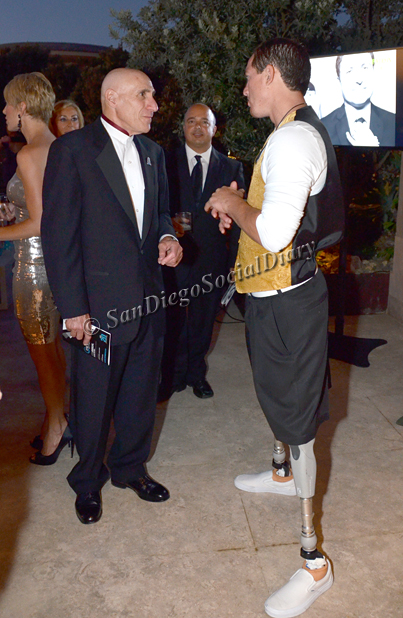 Dick Lansing with Rudy Garcia Tolson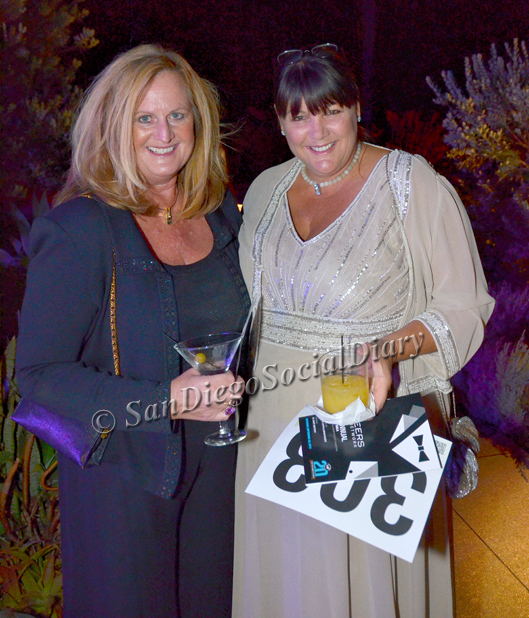 Jackie Helm and Anseth Richards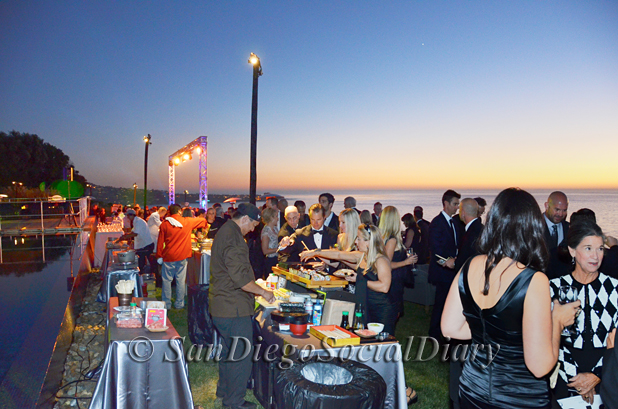 The scene at the Altmans'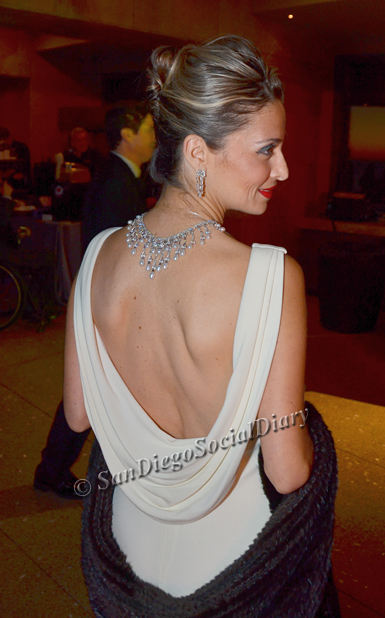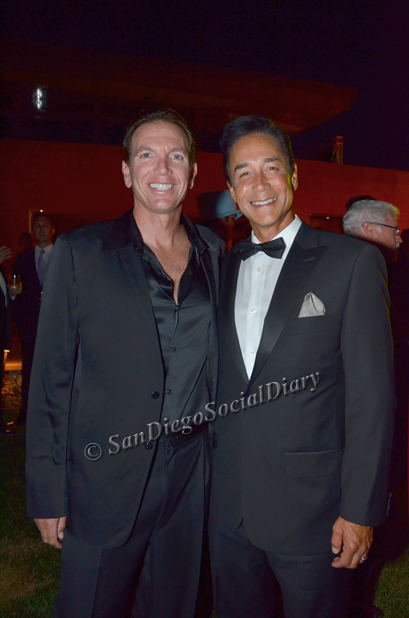 Dana Alkasmi dangling diamonds on a pretty backside ** Big PEERS supporter Jeff Jacobs with Social Diary's Scott Johnston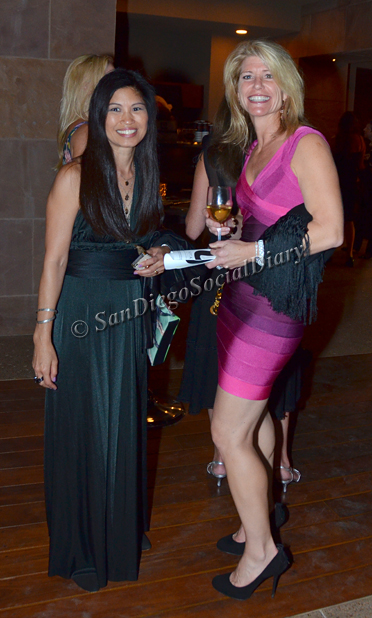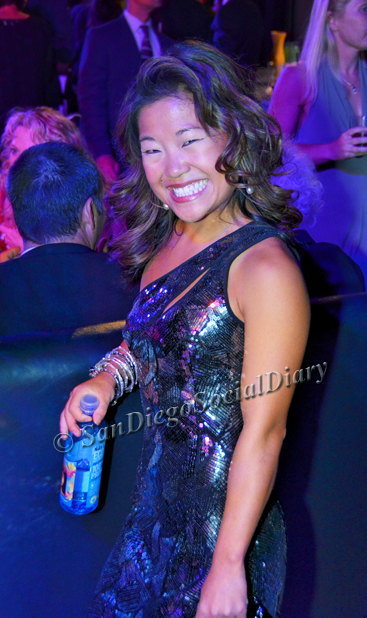 Lori Walton, and Stacy Jacobs in Herve Leger ** Yes she's cute, and a fierce athlete too!.... Scout Bassett!
AND THE TOWN SCOOP
Yeah Denny Sanford our HERO!!- Denny Sanford just gave $100 MILLION 4 #STEMCELLRESEARCH to #UCSanDiego for a collaboration... we are talking about a mind bogling breakthrough for the future of health.... meanwhile Denny 2 days before that gave $1 million (he's already given $50 million plus) to the Sanford-Burnham Institute.... the day before we had breakfast with Denny and his sweetheart Elizabeth Dewberry...the subject foremost discussed was the future of health.... amazing discussion....#DennySanford # UCSanDiego #SanfordBurnham #KimaAKARedCarpetKima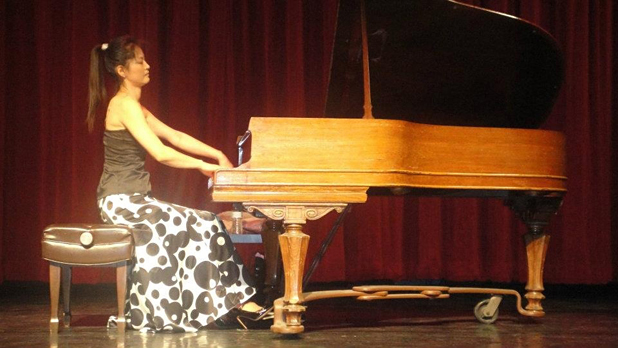 Concert Pianist Kasey Kay performing at the Lyceum Theatre Horton Plaza, November 11th, 2013.... 12 noon... do not miss..this concert is generously underwritten... come and enjoy!! xo u Kasey!!
other very unrelated....
Meanwhile Pre-Nups.... hmmm they are a $$$$... will never forget a friend years back who couldn't get the pre-nup signed until the day before....ouch....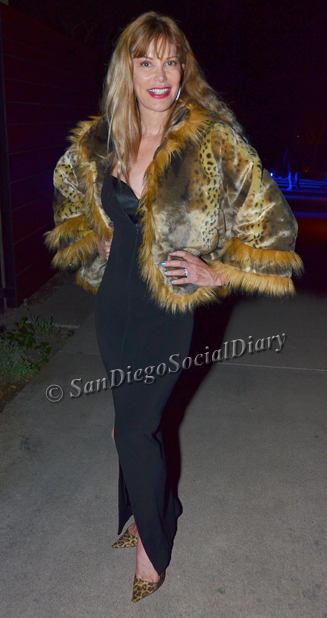 Have to say .... so pleased by the overwhelming positive reaction to my Faux Fur from Neiman's.... it is a find....
Notable Quotable by Audrey Hepburn - "Nothing is impossible., the word itself says 'I'm possible'!"
San Diego Social Diary Collector's Edition Books Available
at Bowers La Jolla, the MCASD Gift Store, John the Tailor's, Statements La Jolla, Ocean Girl in La Jolla Shores, and by special arrangement
through San Diego Social Diary
email SocialDiaryMargo@gmail.com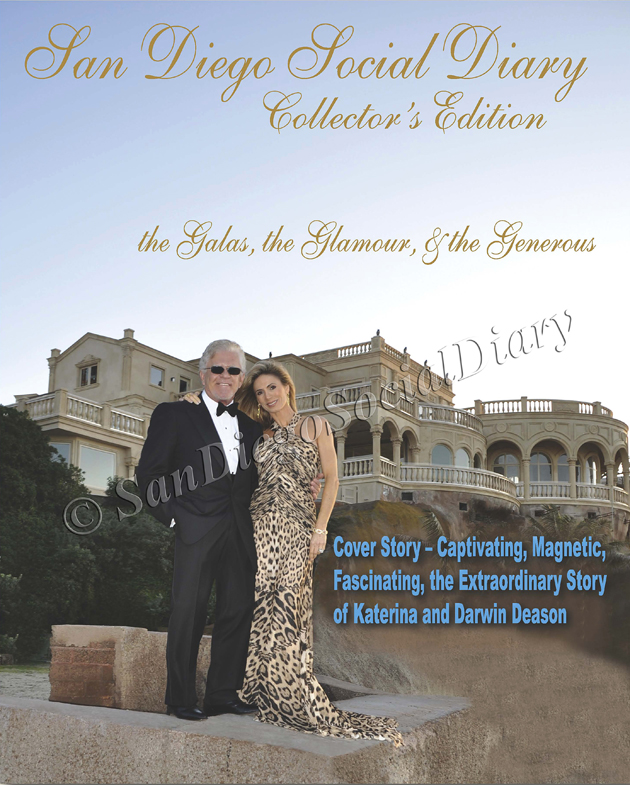 San Diego Collector's Edition First Book - Thank you to our Cover Couple,
the very dynamic Katerina Deason and Darwin Deason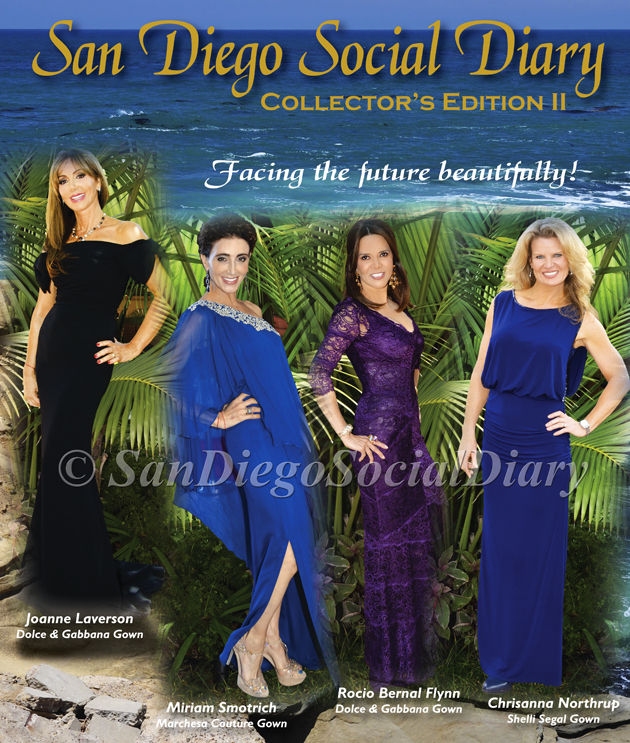 San Diego Collector's Edition Second Book - Thank you to our Cover Ladies Joanne Laverson, Miriam Smotrich, Rocio Bernal Flynn, and Chrisanna Northrup
Follow us on Twitter twitter.com/SocialDiaryMag
Follow us on Facebook facebook.com/#!/margo.schwab
More Social Diary Event Coverage ....HOME
reported and photographed by Margo Schwab
publishing support and photoshopping by Scott Johnston
Please join us for fun informative updates on Twitter and Facebook

Email Commentary to be added
email SocialDiaryMargo@gmail.com
* Margo Schwab, MBA, more formally known as Margaret E. Schwab, has produced, written, interviewed and photographed for various media organizations since 1989. Schwab attended Holton Arms School, La Jolla Country Day School and La Jolla High School. Schwab has a B.A. from Scripps College, spent a business internship with S.A.I.C., Science Applications International Corporation, and earned a Masters of Business degree, M.B.A., from the University of San Diego by way of Claremont Graduate School . Schwab additionally took college courses from Harvard University, and Syracuse University. Schwab volunteers for numerous charity organizations. She also continues to support animal organizations and the prevention of people and animal abuse. Schwab is the editor and co-owner of The Social Diary.
Margo Schwab and Scott Johnston of The Social Diary Magazine are pleased to announce a partnerships with the San Diego Humane Society and SD METRO Magazine. They have also partnered with Country Friends and the San Diego American Heart Association and the Arthritis Foundation.
Margo Schwab and Scott Johnston are both members of the La Jolla Beach & Tennis Club (Margo Schwab since 1974) and both are now members of the University Club and its worldwide ClubCorp Compass Society. Margo Schwab and Scott Johnston are Police Press credentialed by the Chief of Police, William Lansdowne.
San Diego's The Social Diary would like to say a special thank you to our advertisers.
Rancho Coastal Humane Society and Jim Silveira
San Diego Symphony
SNAP - Spay and Neuter Action Project
KCM Group - Construction Management and Consulting Services
Symbolic Motor Car Company
Bowers Fine Jewelry
Juelerie - Pamela Pogue
JSylvester Estate Home Builders
Helen Woodward Animal Center sponsored by Tiffany and Jim Mahoney
San Diego Humane Society sponsored by Taylor Miller
Animal Fashion by Jordan
Giuseppe Restaurants and Fine Catering - Giuseppe Ciuffa
The University Club Atop Symphony Towers and ClubCorp - Eric Affeldt
Cafe Milano on Pearl Street La Jolla
The Marine Room - Chef Bernard Guillas
The Animal Hospital of La Jolla
Eugene Ladopoulos of Mistra Estates Olive Oil
Warning ** photos, video and writing on this site are the
2013 copyright, all rights reserved, of The Social Diary LLC and its subsidiaries including San Diego Social Diary, La Jolla Social Diary, Rancho Santa Fe Social Diary, Beverly Hills Social Diary, San Diego Diario Sociales - Su Conexión Con la Sociedad, no reproduction of any part or parts is allowed without written permission by Social Diary Magazine