2012 Opera Gala with Salome 'Heads Off' to a Great Season!
"We were all thrilled with the evening! Starting with the most exciting and brilliant Opera production of Salome ever, and then walking into the Ballroom of the Grant and seeing such magnificent decor, took my breath away. The flowers, draping of the room and tables carried out the theme to perfection. BRAVO to San Diego Opera, and a tremendous thank you to the wonderful Dow Divas for all their generosity and efforts!" - Iris Strauss, President, and Co-Founder of the Dow Divas
(Page 1 of 2)
More Social Diary Event Coverage ....HOME
The San Diego Opera held its 2012 Gala January 28th, 2012. The evening started with champagne and hors d'oeuvres during a VIP reception at the U.S. Grant Hotel.
This 47th season gala was exceptional in many ways. The gowns were exquisite, the season opener of Salome was 'taut and fraught' with drama, and the dinner party and dancing afterwards went well past one!
.... It was that fun!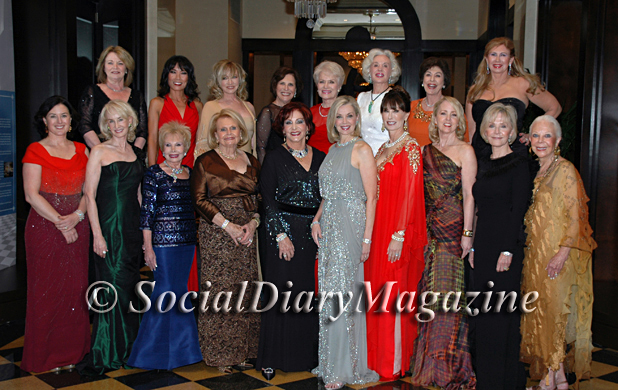 The 2011 - 2012 Dow Divas and Chairs of the San Diego Opera 2012 Gala are: President Iris Lynn Strauss, Rusti Bartell, Barbara Bloom, Lee Clark, Karen Cohn who is also President of the Board of Directors for the San Diego Opera, Valerie Cooper, Olivia Farrell, Alberta Feurzeig, Dawn Gilman, Lee Goldberg, Jennifer Greenfield, Joan Jacobs, Jeanne Jones, Lynda Kerr, Sheila Lipinsky, Mary Keough Lyman, Sarah B. Marsh-Rebelo, Colette Carson Royston, Debbie Turner, Sheryl White, M. Faye Wilson and Pamela Wygod
Among the gown standouts were Olivia Farrell in Carolina Herrera, Abeer Hage in a lacy and satin number by Reem Acra, Lee Clark in Gianfranco Ferre with delightful detailing and back (she found it in Monte Carlo), Valerie Cooper in an eye catching caftan, San Diego Opera President of the Board of Directors Karen Cohn in Naeem Khan, Iris Strauss in Naeem Khan, Muffy Walker in Naeem Khan, Sheryl White in a tartan inspired gown by Oscar de la Renta, Emma Zuckerman in sophisticated homage to Audrey Hepburn with a Monique Lhuillier gown, Mary Lyman in a Zang Toi gown custom fitted by the designer, Sarah B. Marsh-Rebelo in vintage Versace, Lynda Kerr in Ellie Saab, and Jennifer Greenfield in a vibrant red Donna Karan gown that perfectly matched her Chanel red lipstick.
And then there was George Hage on the men's front who was a standout with his detailed Roberto Cavalli jacket and tux.
Diamond Medallists were announced. And at $100,000 per annum for five years that's fabulously generous. The new Diamond Medallists are: Valerie and Harry Cooper, Don and Karen Cohn, and Iris and Matthew Strauss. Bravo!
Bravo too to the evening's Honoree, Audrey Geisel. This year's gala honored the 10th Anniversary of Audrey Geisel's $1 million endowment toward San Diego Opera's Director of Education and Outreach Program.
Guests then crossed the way to the Civic Center for the much anticipated production of Salome.
A disturbing obsession, a shocking request, the Dance of the Seven Veils, and you just knew things were 'heading' for an operatic outcome.
Thunderous applause went to Greer Grimsley as Jochanaan, Alan Glassman as Herod, Irina Mishura as Herodias, Sean Pannikar as Narraboth, and captivating Lise Lindstom as Salome.
The 'heady' performance was conducted by Steuart Bedford, and directed by Sean Curran.
"It was a great evening - very powerful production, a great way to start the season, and everything about the gala was perfect" said Olivia Farrell. "It was an unforgettable opera. Very unexpected" added Abeer Hage. "It was absolutely amazing. Gotta learn to do that dance" stated Muffy Walker. "It was AMAZING. I love it!" remarked Michael Rosenberg.
And the sold out audience agreed.
Apres performance activities included the Fund-a-Need paddle raise whereby nearly $200,000 was raised for the Opera's Education program.
According to Jan Kaplan of the San Diego Opera, "there is a waiting list of over 8000 students, unable to attend the Opera's education programs due to lack of funding. In order to address this growing demand for arts education, we asked our Gala attendees to make a difference in the lives of these students in our community through their donations, which will allow these students to experience the beautiful world of opera."
The approximately $200,000 will be matched by a generous gift from the Maxwell H. Gluck Foundation.
The evening continued with dinner back at the US Grant Hotel.
Just right event décor by Jim Lennox of Pacific Event Productions, and flowers and linens by Kathryn Gayner of Kathryn Gayner Designs set the 'stage' for the party fun.
And party guests did until after 1 am with dancing to Haute Chile.
Guests were sent home with patron gifts by Neiman Marcus. A beautiful scarf by designer Naeem Khan.
Congratulations once again to the Opera 2012 San Diego Opera gala chairing Dow Divas. 16 year strong now, the Dow Divas were originally formed as a "women's investment group but over the past decade have expanded their original vision and now also operate as community and cultural activists." The 2011-2012 Dow Divas are: President Iris Lynn Strauss, Rusti Bartell, Barbara Bloom, Lee Clark, Karen Cohn, Valerie Cooper, Olivia Farrell, Alberta Feurzeig, Dawn Gilman, Lee Goldberg, Jennifer Greenfield, Joan Jacobs, Jeanne Jones, Lynda Kerr, Sheila Lipinsky, Mary Keough Lyman, Sarah B. Marsh-Rebelo, Colette Carson Royston, Debbie Turner, Sheryl White, M. Faye Wilson, and Pamela Wygod.
Bravo... !!
San Diego Opera Gala Menu
January 28, 2012
Pre-Opera Reception – The Palm Court
Middle Eastern Table
Marinated and Grilled Vegetable Display
Baba Ghanoush, Hummus, Feta Cheese, Mixed Olives, Pepperoncini
Grilled Pita, Lavosh, Flatbreads with Assorted Toppings
Spanikopita
Butler Passed Lamb, Beef and Chicken Shish Kabob
Tzatziki Sauce
Post-Opera Dinner – The Presidential Ballroom
First Course
Spinach and Goat Cheese Filo Tartlet with Dried Apricots
~
Mixed Greens with Orange Peel, Pistachios, Cashews, Pomegranate Seeds
Pomegranate Vinaigrette
Grilled Assorted Flatbreads, Lavosh, Pita Breads
Hummus, Tzatziki
Entrée
Harissa Rubbed Filet of Beef with Grilled Eggplant and Braised Swiss Chard
Or
Grilled Grouper with Curried Lentils and Market Vegetables
Or
Spiced Chickpea Cake, Curried Lentils, & Braised Root Vegetables
Dessert
Fig And Apricot Bread Pudding, Golden Raisins with Citrus Syrup
Honey Anglaise
Dessert display
Turkish Coffee Pudding
Cardamom Olive Oil Cakes – Minis
Baklava, Mini Cookies
Cheeses, Fruits and Dried Fruits
Cappuccino Station, Minted Tea
Be advised strictly no downloading, publishing, broadcasting, printing, or copying of photos or content. Please email purchase requests of photos you are in.
Enjoy the Photos!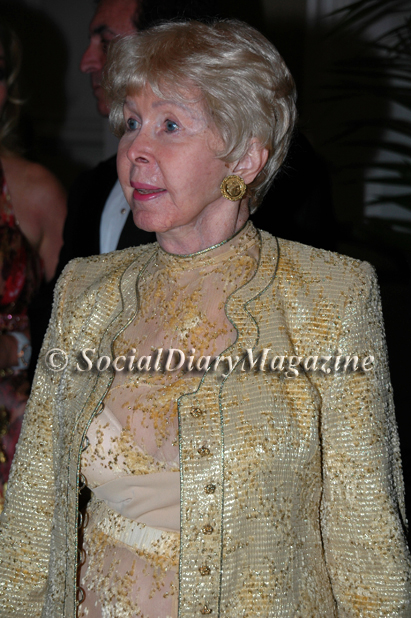 Honoree Audrey Geisel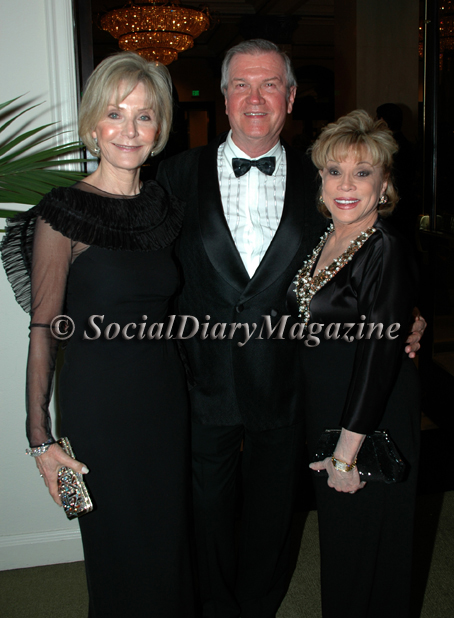 Lee Clark and Jerry Pikolysky with Rusti Bartell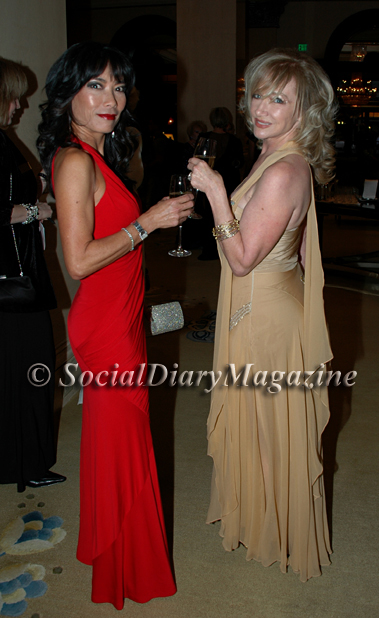 Sarah B. Marsh-Rebelo in vintage Versace ** Jennifer Greenfield in Donna Karan with Lynda Kerr in Ellie Saab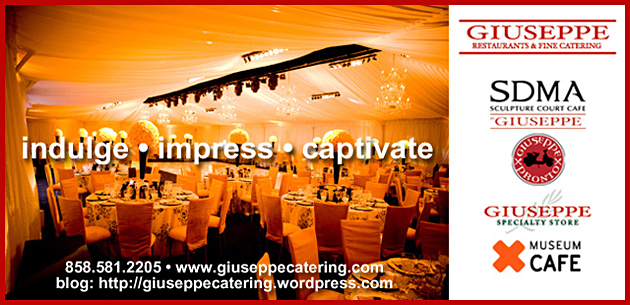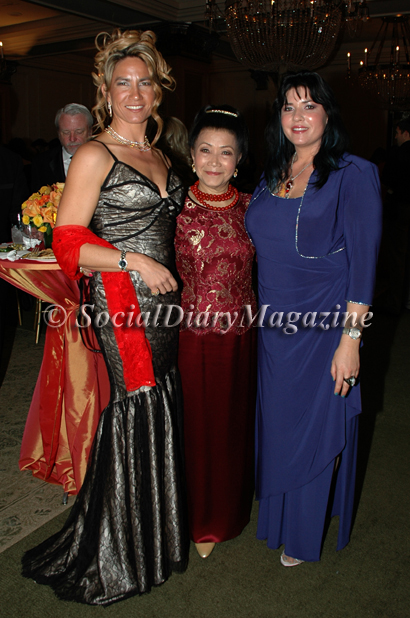 Claire Reiss ** The Reiss Family - Natasha Reiss, Claire Reiss, and Tanya Reiss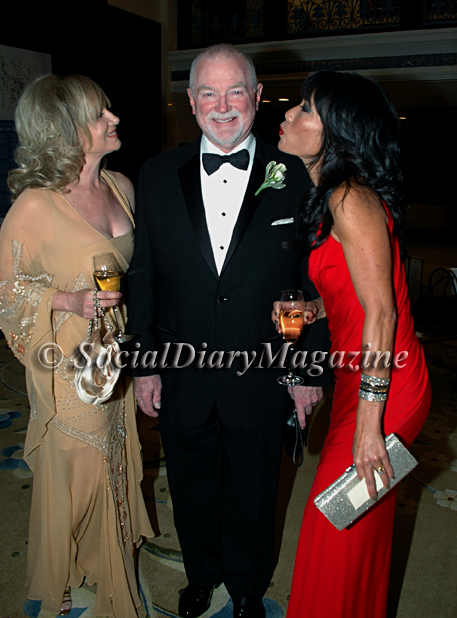 San Diego Opera General Director and Artistic Director Ian Campbell getting some admiration from Lynda Kerr and Jennifer Greenfield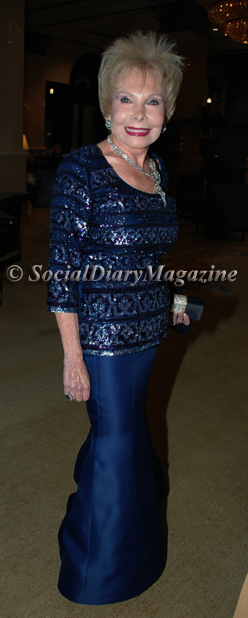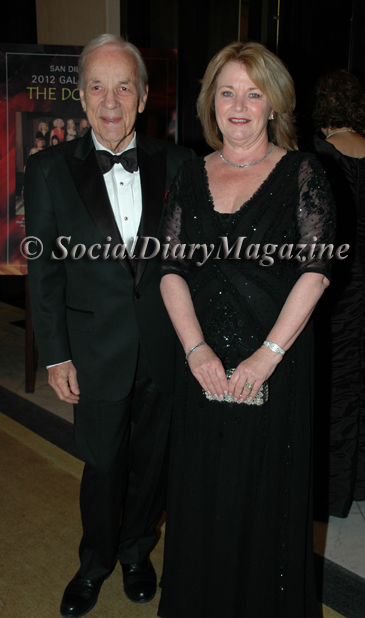 Lee Goldberg dazzling ** Conrad Prebys and Debbie Turner exuding quiet elegance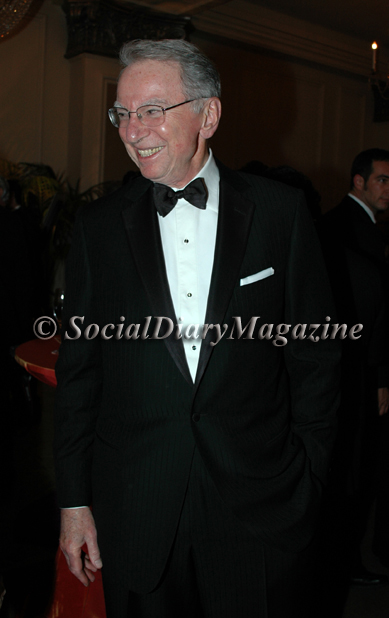 Irwin Jacobs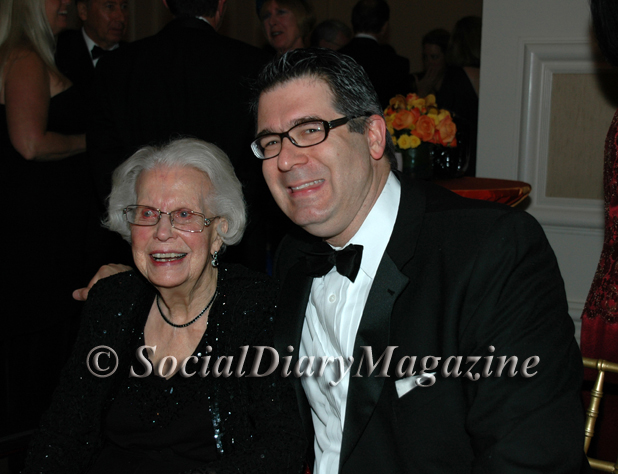 Esther Burnham with her nephew Seth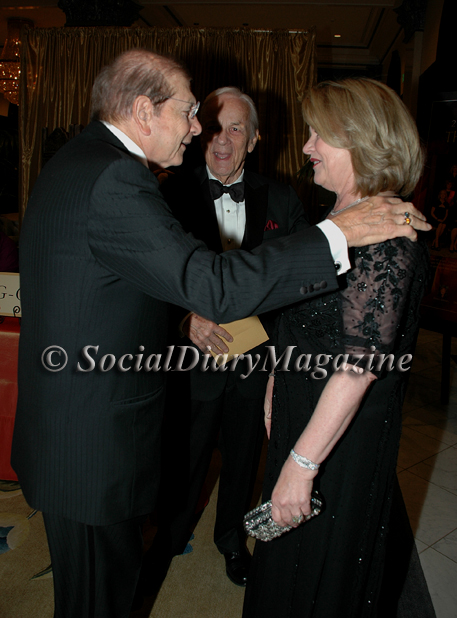 Matt Strauss greeting Debbie Turner and Conrad Prebys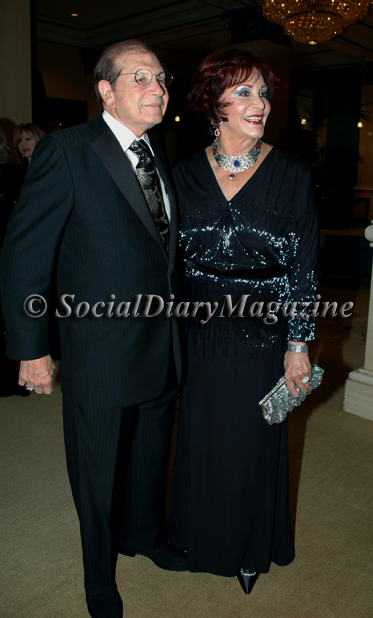 Matt Strauss with his leading lady, Iris Strauss in Naeem Khan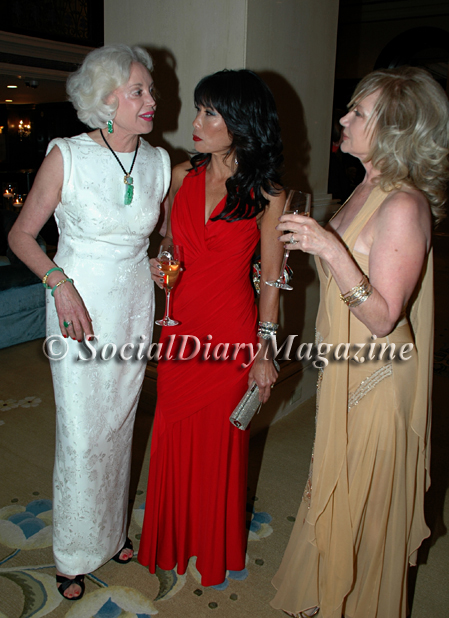 Seriously fun opera talk with Sarah B. Marsh-Rebelo, Jennifer Greenfield and Lynda Kerr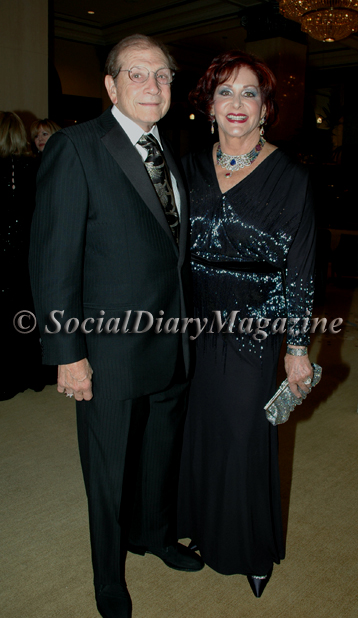 Matt Strauss plus Iris Strauss = San Diego Opera!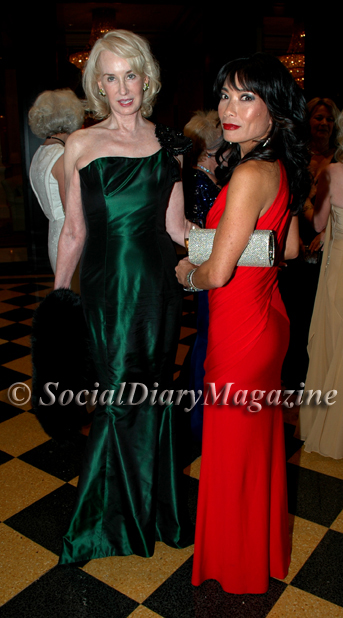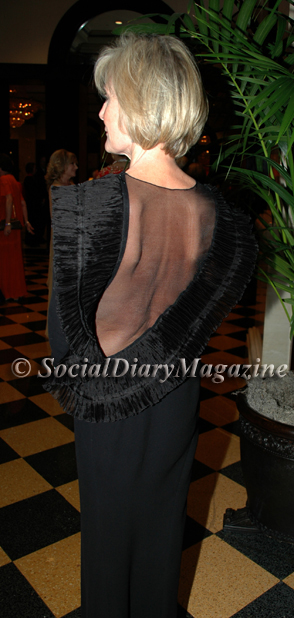 Mary Lyman with Jennifer Greenfield ** Lee Clark's pretty backside revealed in her daring but very elegant Gianfranco Ferre gown from Monte Carlo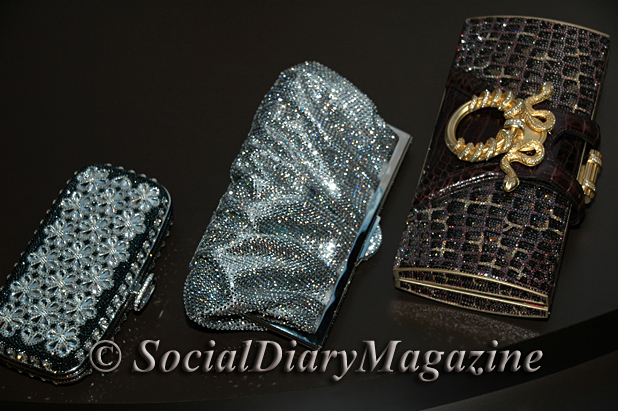 Girls and their clutch treasures.... Judith Leiber et al....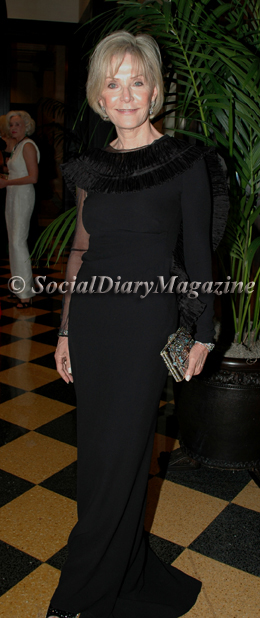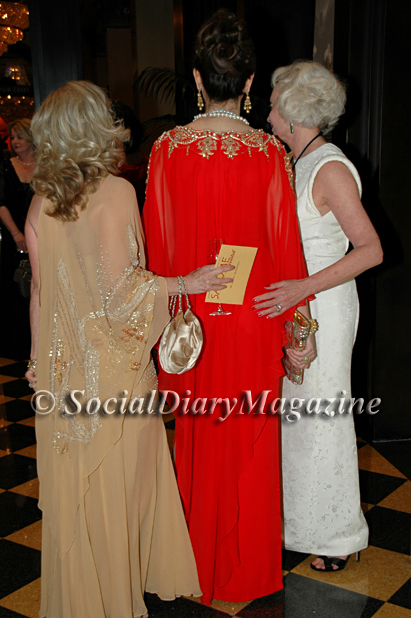 Lee Clark in an elegant pose ** Their backsides are pretty too... Lynda Kerr with Valerie Cooper and Sarah B. Marsh-Rebelo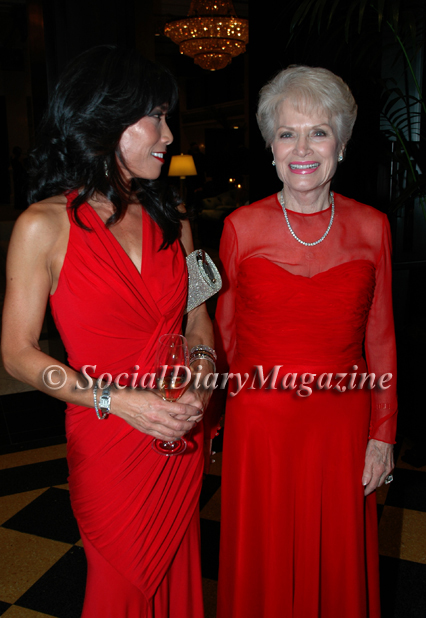 Jennifer Greenfield with Alberta Feurzeig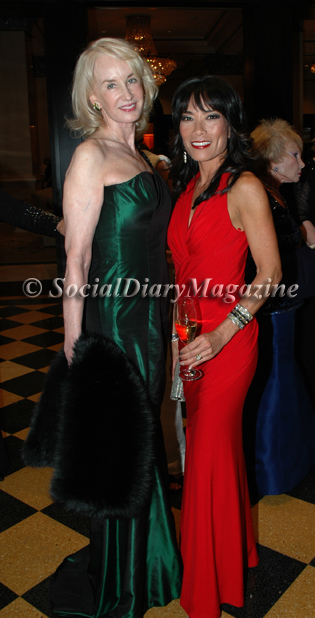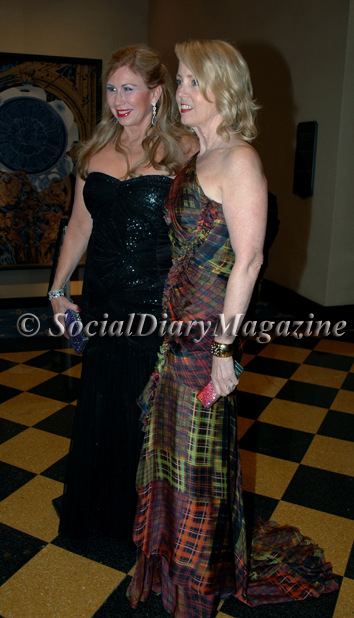 Mary Lyman with Jennifer Greenfield ** Colette Carson Royston and Sheryl White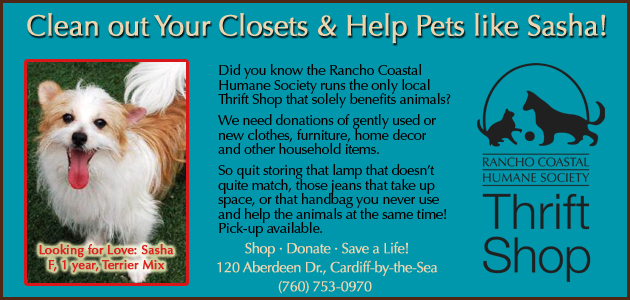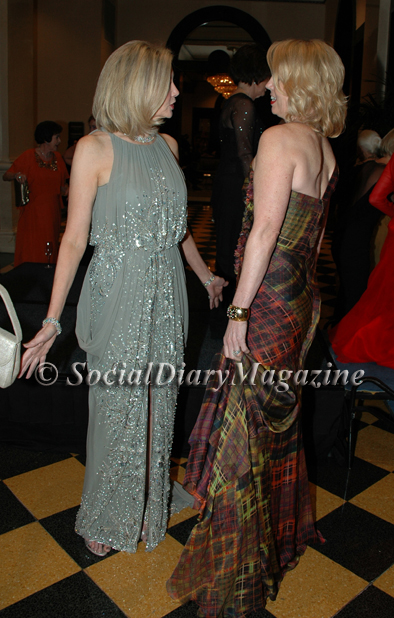 Best friends Karen Cohn and Sheryl White
Joan Jacobs putting her best foot forward in Rene Caovilla shoes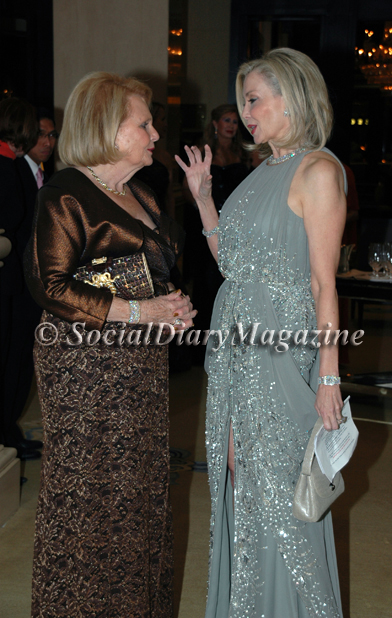 Joan Jacobs and Karen Cohn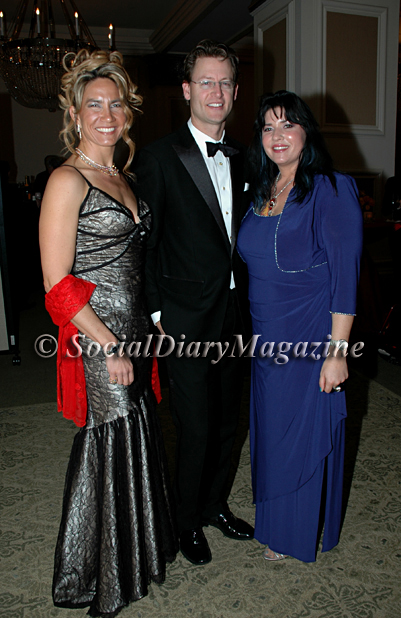 Natasha Reiss and EJ aka Erik Johnson with Tanya Reiss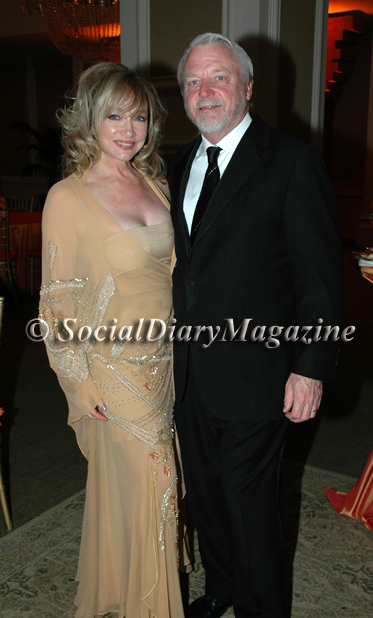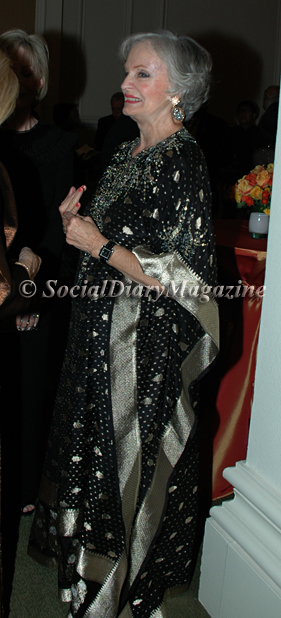 Lynda and Rich Kerr ** Peggy Preuss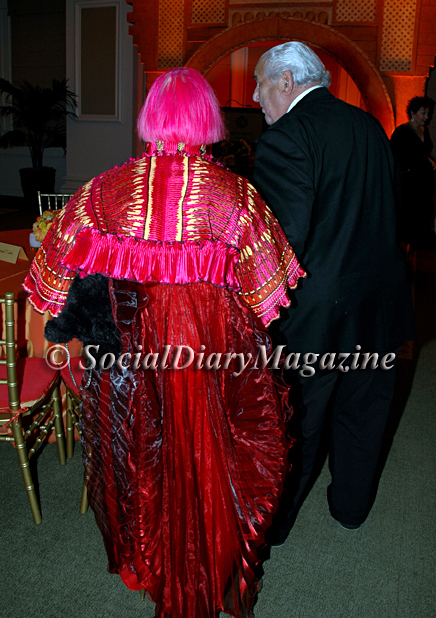 Zandra Rhodes in colorful Zandra Rhodes with her partner Salah Hassanein... Zandra designs a lot of opera costumes as well
Lynda Kerr with Ian Campbell and Jennifer Greenfield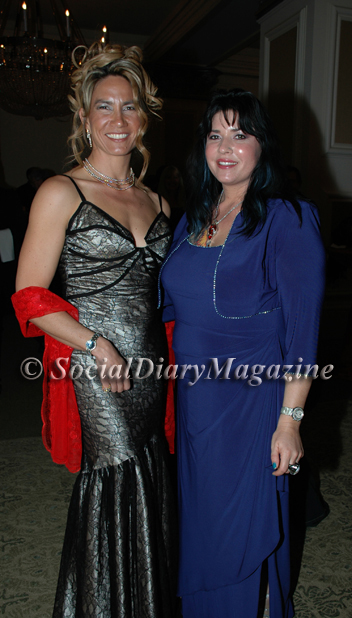 Sisters Natasha Reiss and Tanya Reiss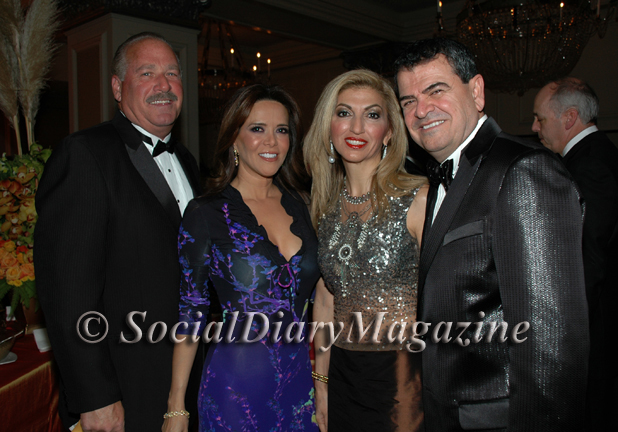 Mike and Rocio Flynn with Abeer and George Hage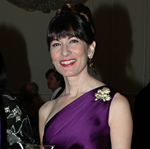 Please continue to 2012 Opera Gala Page 2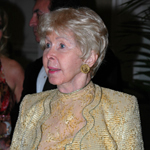 Follow us on Twitter twitter.com/SocialDiaryMag
Follow us on Facebook facebook.com/#!/margo.schwab
More Social Diary Event Coverage ....HOME
reported and photographed by Margo Schwab
web technical support by Scott Johnston
Please join us for fun informative updates on Twitter and Facebook

The Town Gossip
Cool event helping to feed children in need... helping to provide children with backpacks of nutritious food for the weekends when they otherwise would go hungry...... Bravo!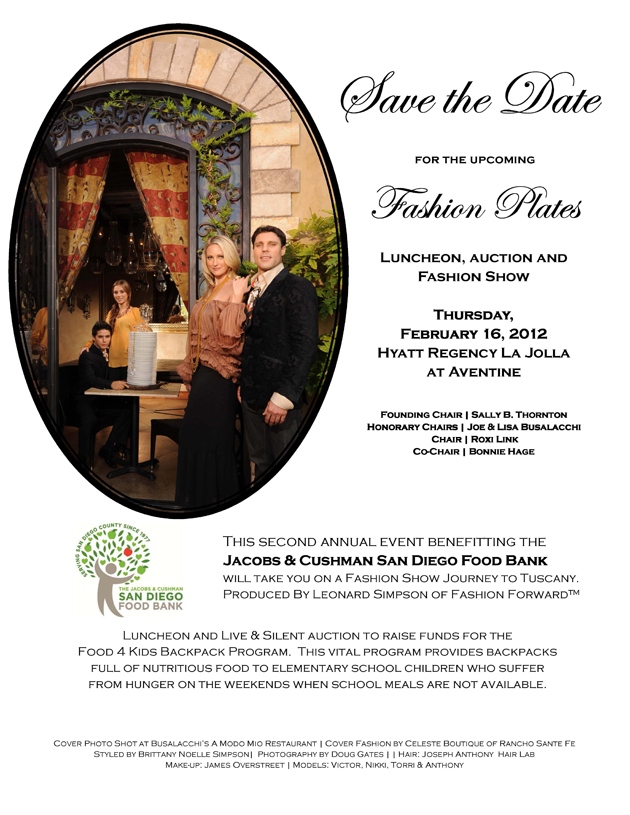 ..........
Big Sale at Nicole Miller's !
Email Commentary to be added
email SocialDiaryMagazine@Gmail.Com
* Margo Schwab, MBA, more formally known as Margaret E. Schwab, has produced, written, interviewed and photographed for various media organizations since 1989. Schwab attended Holton Arms School, La Jolla Country Day School and La Jolla High School. Schwab has a B.A. from Scripps College, spent a business internship with S.A.I.C., Science Applications International Corporation, and earned a Masters of Business degree, M.B.A., from the University of San Diego by way of Claremont Graduate School . Schwab additionally took college courses from Harvard University, and Syracuse University. Schwab volunteers for numerous charity organizations. She also continues to support animal organizations and the prevention of people and animal abuse. Schwab is the editor and co-owner of The Social Diary.
Margo Schwab and Scott Johnston of The Social Diary Magazine are pleased to announce a partnerships with the San Diego Humane Society and SD METRO Magazine. They have also partnered with Country Friends and the San Diego American Heart Association and the Arthritis Foundation.
Margo Schwab and Scott Johnston are both members of the La Jolla Beach & Tennis Club (Margo Schwab since 1974) and both are now members of the University Club and its worldwide ClubCorp Compass Society. Margo Schwab and Scott Johnston are Police Press credentialed by the Chief of Police, William Lansdowne.
San Diego's The Social Diary would like to say a special thank you to our advertisers.
Eclat Catering and Home Delivery by Chef Athanasia Ampelas
Helen Woodward Animal Center sponsored by Taylor Miller
H. Moradi Estate and Fine Jewelry on Prospect Street
San Diego Food Bank
The Arthritis Foundation San Diego County
Nicole Miller at The Forum
San Diego Public Library Foundation
Rancho Coastal Humane Society
San Diego Humane Society
Heinz Geitz Autohaus
Estate and Business Attorney John Smaha
Bowers Fine Jewelry
San Diego Symphony
San Diego Opera
Lizz Russell Couture Designed Gowns and Purses
Diana Cavagnaro's Designer Millinery
Animal Fashion by Jordan
Juelerie by Pamela Pogue
The Museum of Contemporary Art San Diego
Giuseppe Restaurants and Fine Catering
The University Club Atop Symphony Towers and ClubCorp
WineSellar & Brasserie - featuring the Gary Parker Wine Club
Cafe Milano on Pearl Street La Jolla
Extreme Pizza in La Jolla
The Animal Hospital of La Jolla
Eugene Ladopoulos of Mistra Estates Olive Oil
Warning ** photos, video and writing on this site are the
2012 copyright, all rights reserved, of The Social Diary LLC and its subsidiaries including San Diego Diario Sociales - Su Conexión Con la Sociedad, no reproduction of any part or parts is allowed without written permission by Social Diary Magazine